The Best Backyard Engagement Party Ideas and Tips
Are you hosting an engagement party this summer? Celebrate the happy couple with these creative backyard engagement party ideas and tips!
Treat your guests and guests of honor to an evening of fun, food, and festivities with these easy outdoor engagement party ideas.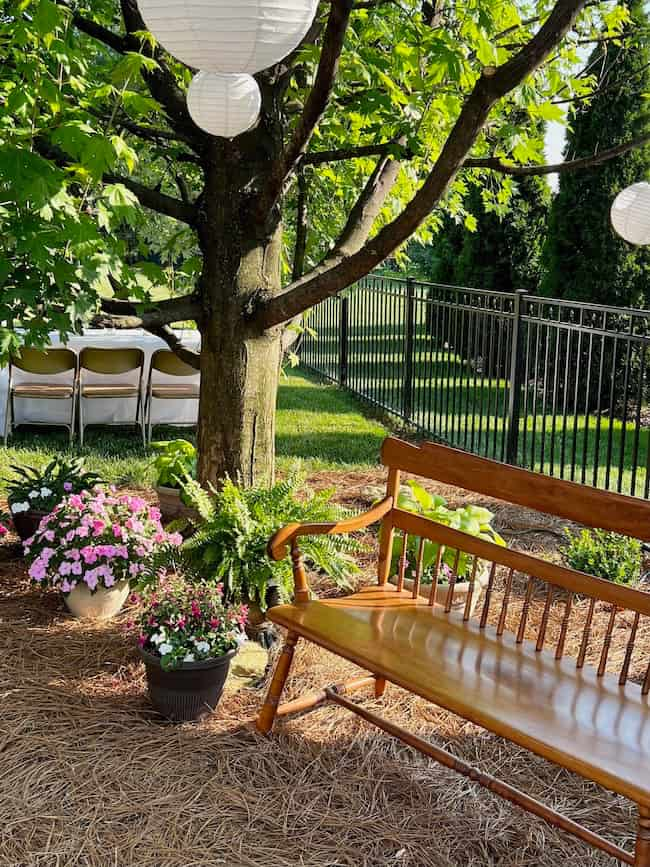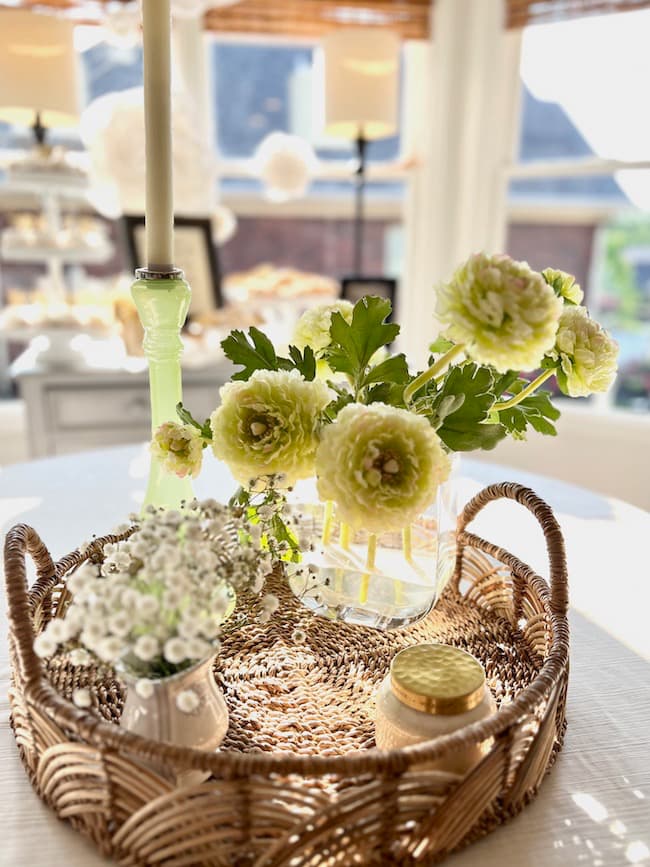 (This post contains affiliate links, so I may earn a small commission when you make a purchase through links on my site at no additional cost to you. As an Amazon Associate I earn from qualifying purchases.)
Love is certainly in the air around our home this month! We're getting a new daughter-in-love in a few months, and we couldn't be happier!
We've been up to a lot of sneaking around and secrets as our son, Kyle, planned a surprise proposal and an engagement party to immediately follow! It wasn't easy, but we did manage to pull off the surprise over the weekend, and had a lovely night of celebrating with immediate family and some of their best friends.
Today, I'm sharing our engagement celebration and decor ideas, and lots of other tips and suggestions for hosting such a special event for your favorite newly engaged couple.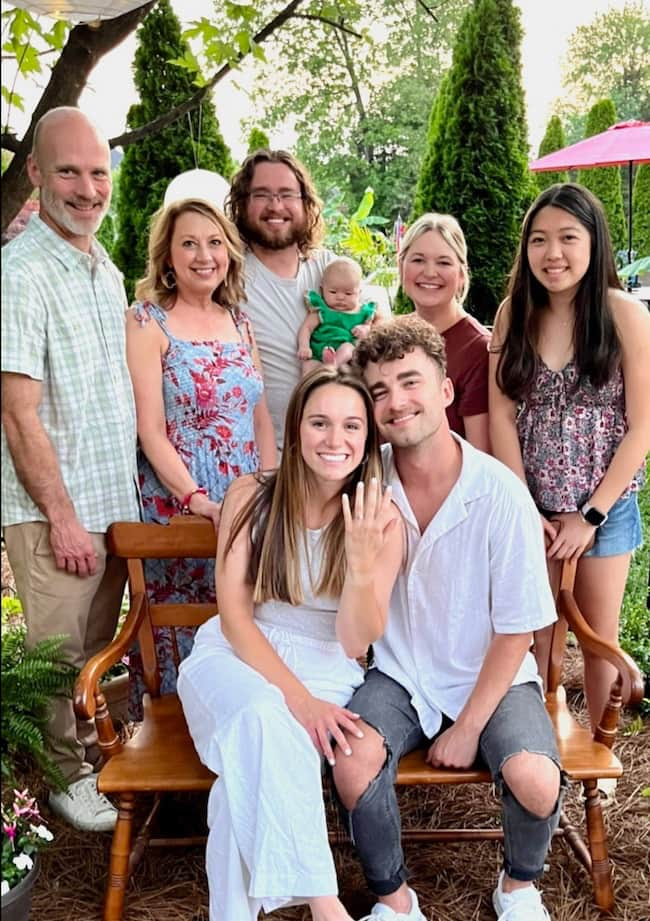 What is an engagement party?
An engagement party is a fun party to honor a special couple's recent engagement and share in the excitement and anticipation with close family members and the couple's closest friends. Engagement parties are typically held shortly after the proposal or engagement announcement, but before the wedding planning is in full swing. The purpose of an engagement party is to bring together loved ones from both the bride and groom's families, as well as close friends, to congratulate the couple and celebrate their upcoming marriage. They can be casual or formal depending on the preference of the engaged couple.
In our case, we hosted the engagement party immediately following the proposal, so it was a complete surprise to the bride-to-be! We had to be super careful when inviting guests and making plans to pull off this event, but we managed to do it! I know Kyle was so glad once he could finally breathe a sigh of relief!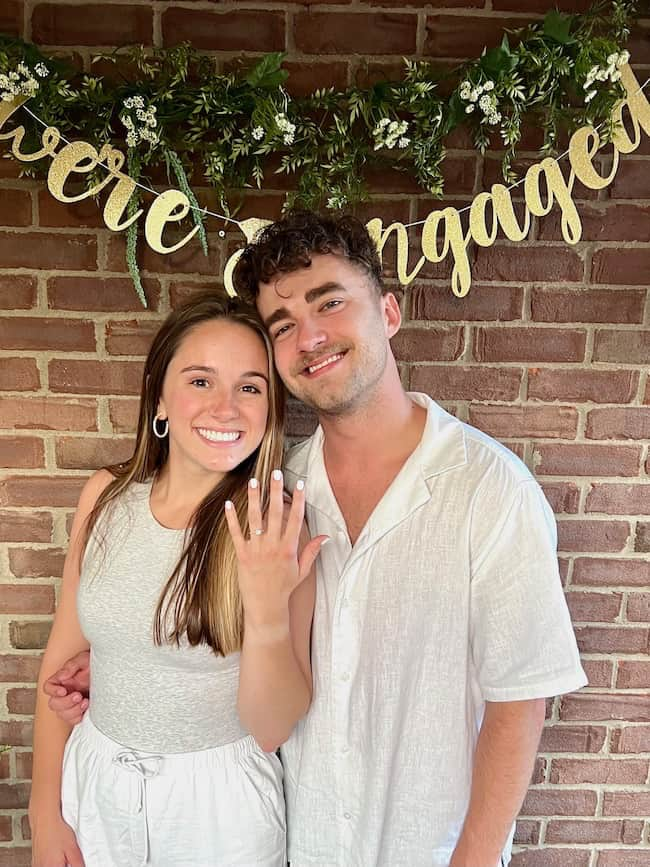 Tradition holds that the parents of the bride often host the engagement party. However, there is no hard and fast rule to this, and really anyone can host the party. A couple could even have more than one engagement party, especially if they live in another city away from their parents and childhood friends.
We had a particularly fun, but challenging schedule to work around this weekend in the planning of this surprise. Renee's younger brother graduated from high school on Thursday, and her parents were hosting his graduation party on Saturday. We ended up having the engagement party at our house on Friday evening, immediately following Kyle's proposal. It required a lot of careful planning, sneaking around, and creativity to keep Renee away from the house until Friday night!
In addition to graduation events, a wedding proposal, and engagement party, Zach and Sarah brought our new grandbaby, Eden, into town for the first time to meet her great-grandparents this weekend and be here for all of the festivities. So, we needed to schedule special first-time visits in the mix as well.
To make things even more interesting, Renee's younger brother who graduated plays on his high school baseball team, and they ended up making it to the Kentucky state high school baseball tournament on the same days as his graduation and graduation party!! Could we possibly cram any more fun into those three days??
It truly was an amazing weekend, and our families are so very blessed to celebrate so many wonderful life events!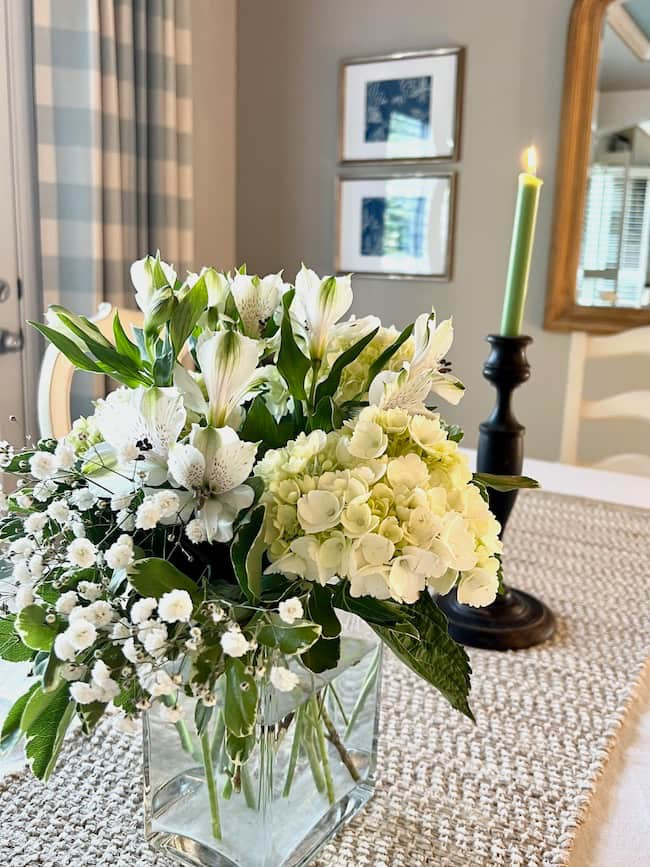 Ideas and Tips for Planning a Backyard Engagement Party:
Whether you're hosting a surprise engagement party immediately following the proposal or celebrating your favorite couple at a later date, planning ahead will make the party a lot easier. Decide how formal or informal the couple would like the party to be.
Our party was quite informal, and we celebrated in our backyard. We served pulled pork sandwiches and played corn hole, but I still wanted to add a touch of elegance to the evening.
How to create the perfect ambiance for an engagement party:
Lighting
Adding special lighting is a great way to create a beautiful setting in your backyard for your party. Since we had our party outdoors, we added string lights, both real and faux candles, fairy lights, and paper lanterns to create a magical atmosphere for the event.
We hung white paper lanterns filled with fairy lights in our shade tree above our shade garden area along with outdoor string lights. The combination of the paper lanterns and string lights created a beautiful setting for the party.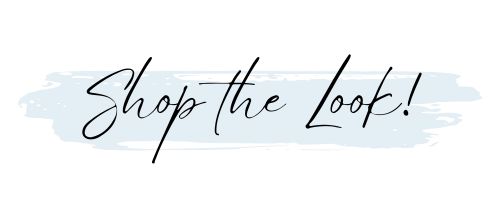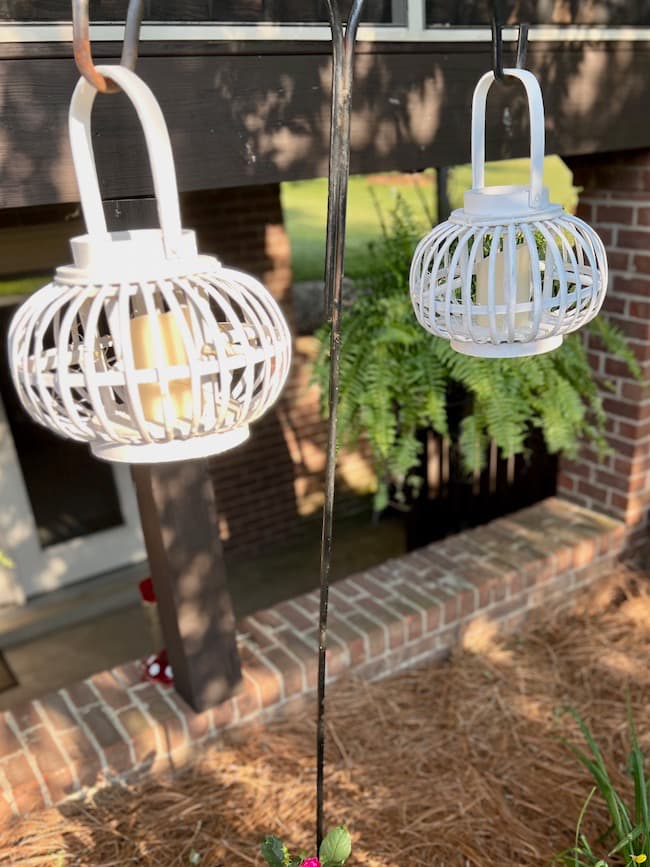 I found the cutest white wooden lanterns at Hobby Lobby. We added faux pillar candles and fairy lights to them and hung them from a double shepherd's hook in the landscaping.
Music
Don't forget the background music for your special occasion. Whether you hire live entertainment, a DJ, or simply play your favorite playlist from a speaker, music certainly sets the tone you want for the festivities.
We didn't do anything fancy, but simply played a fun playlist on our WonderBoom.
Simple Engagement Party Decorations for Your Celebration:
Choose a pretty color scheme for your party.
I went with a simple but elegant white and gold color scheme for the party. I wanted something neutral yet elegant. Since we were hosting outdoors I also wanted to add lots of natural wooden elements and textures for a more relaxed look.
Table centerpieces:
I made simple floral arrangements for the tables with white flowers and greenery. I used white hydrangeas, baby's breath, and white alstromeiria paired with the greenery stems. All were simple fresh flowers from Trader Joe's.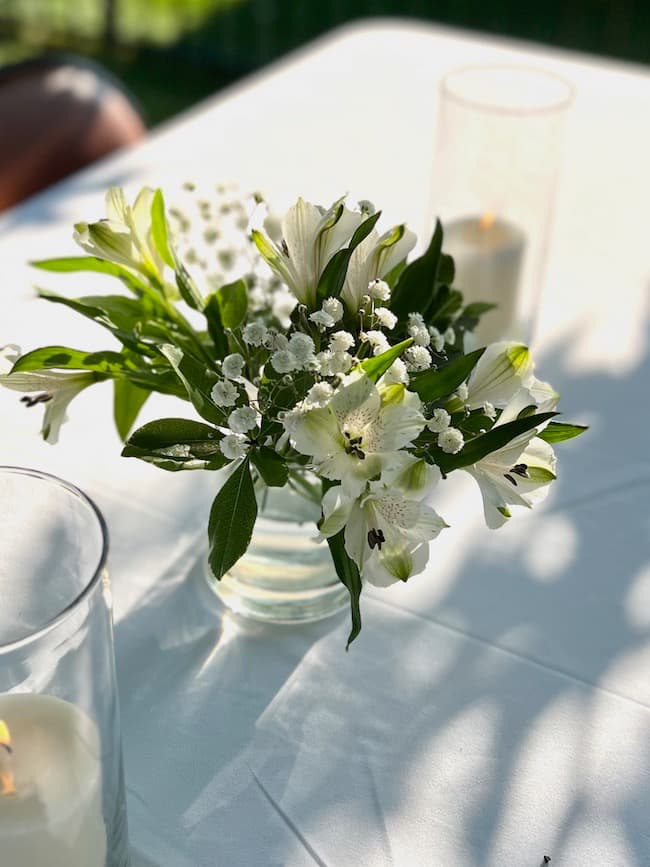 I used small cylinder vases from the Dollar Tree to create small centerpieces for the long tables, and flanked them with simple pillar candle holders.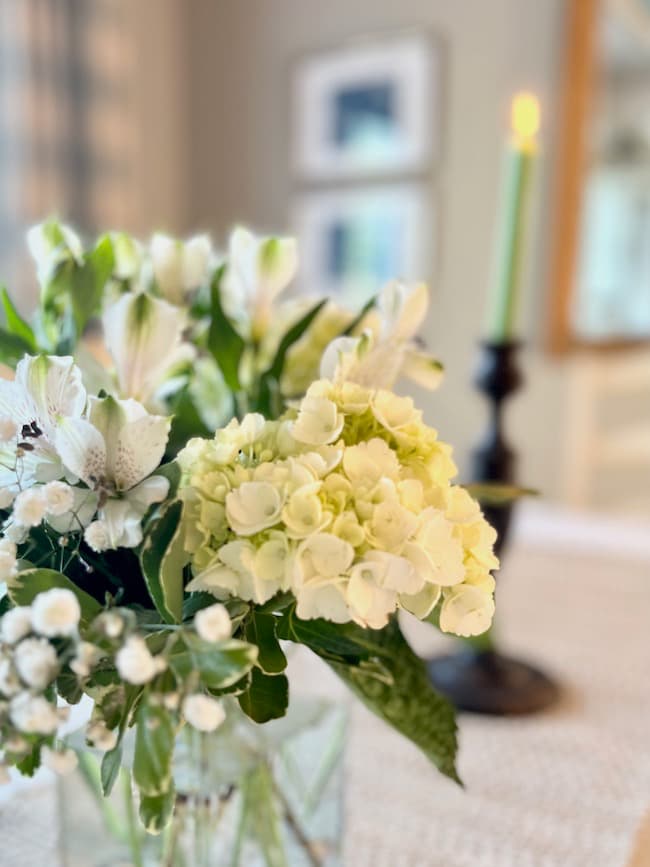 For the dining table and patio table I created larger centerpieces with the flowers.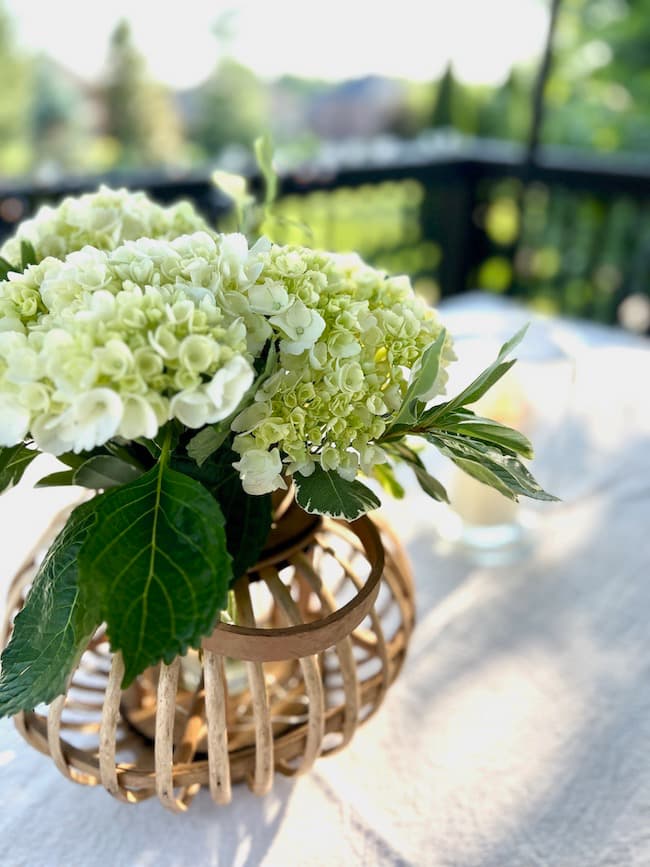 I found this pretty wooden lantern to use as a vase for the patio table and added candles to hurricane vases.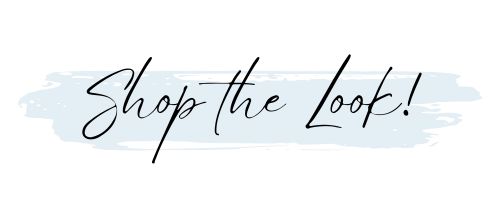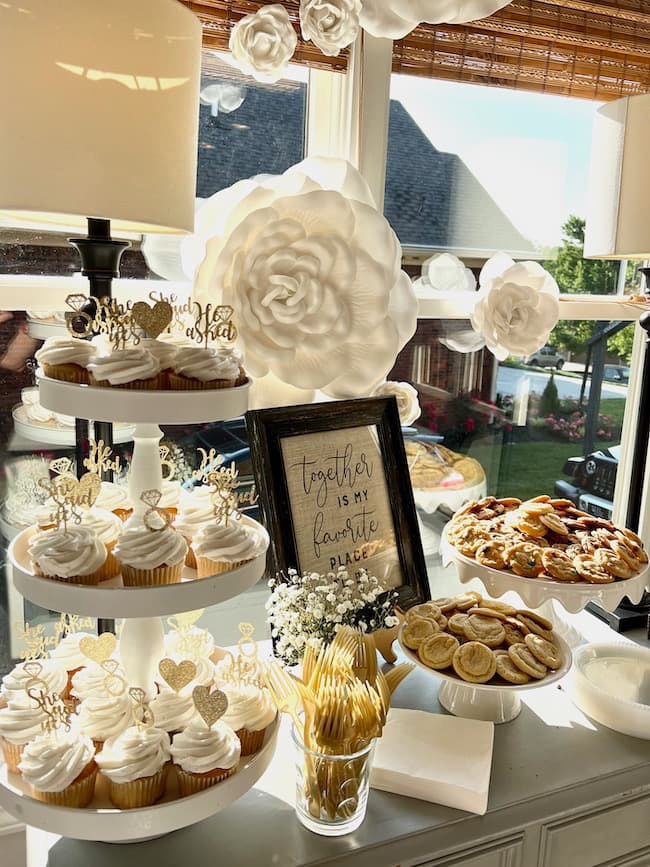 Create a beautiful dessert table.
I used a three tiered stand and a couple of pedestals to display cupcakes and cookies. We added a sweet photo of Kyle and Renee and a sweet sign to the table for some personal touches.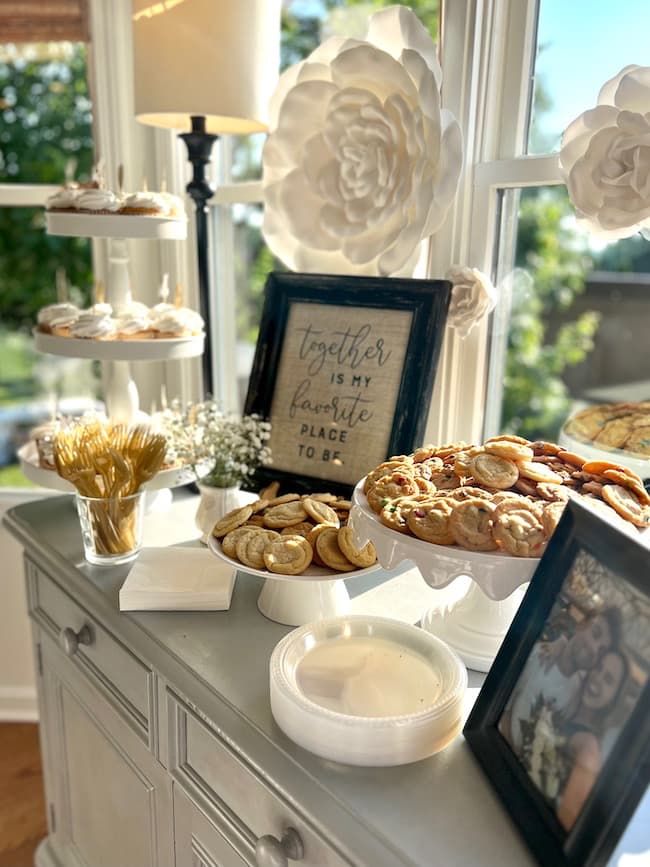 ​"He Popped the Question"
This fun idea gave me the perfect opportunity to make some yummy chocolate-covered popcorn! This is so easy to make. I just used microwave popcorn. First melt the vanilla melts and stir into the popcorn. Spread the popcorn out on wax paper. Melt the chocolate melts then quickly sprinkle over the popcorn to created a fun striped effect. It's so simple and so delicious!
I made a small "He Popped the Question" sign to display with the chocolate covered popcorn.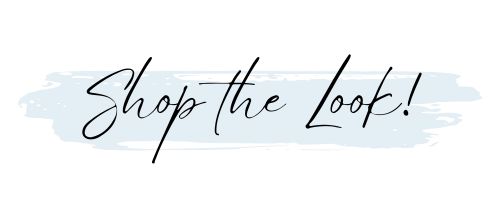 Add lots of personal touches for the couple to celebrate their love story.
TV screen video
I used Canva to create a simple video sign on our TV over the fireplace that rotated throughout the evening. This is a super simple way to create a personalized sign celebrating the couple. I only made 3 slides that looped throughout the evening, but you could certainly create more slides or add tons more photos of the future bride and groom.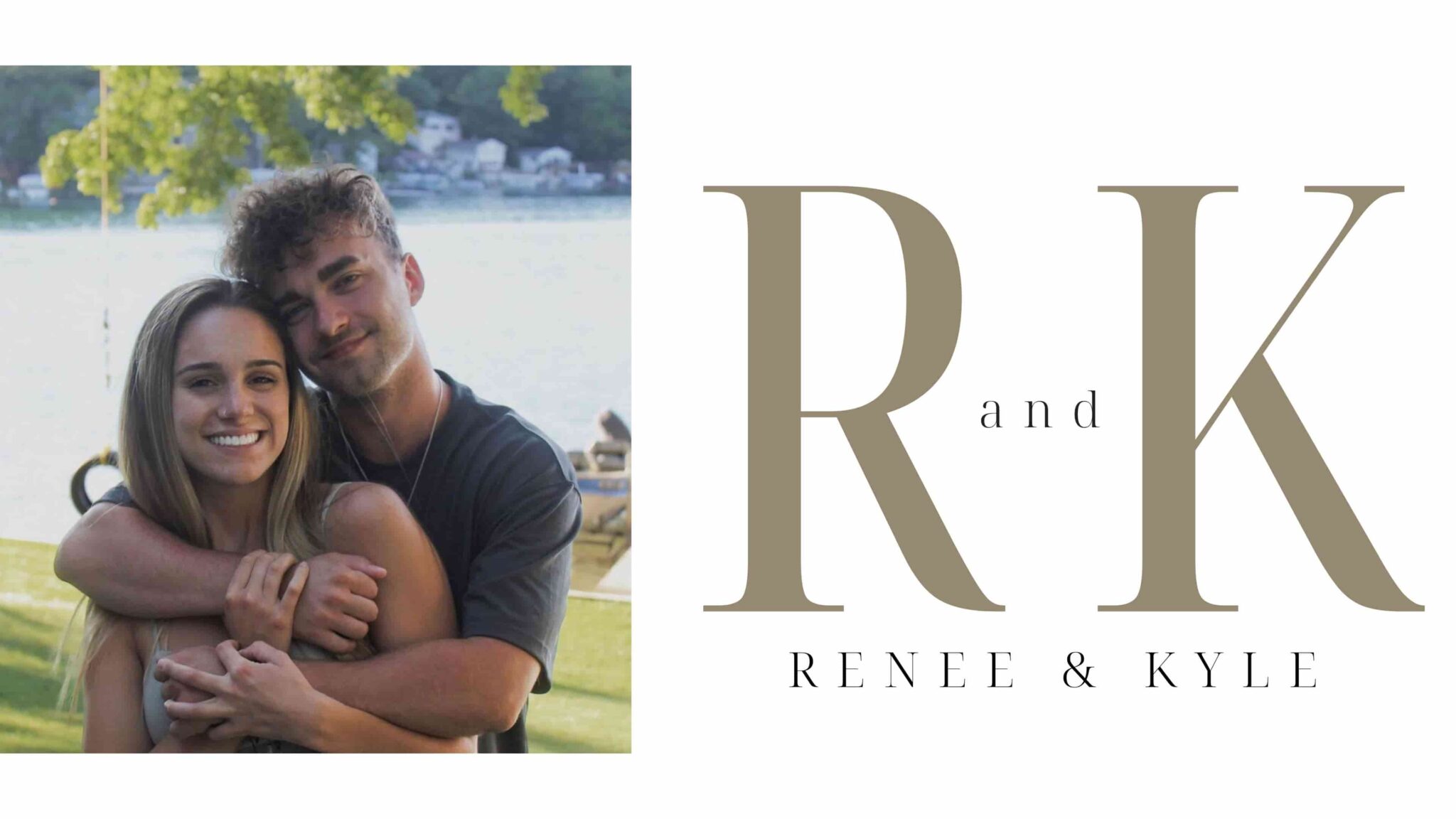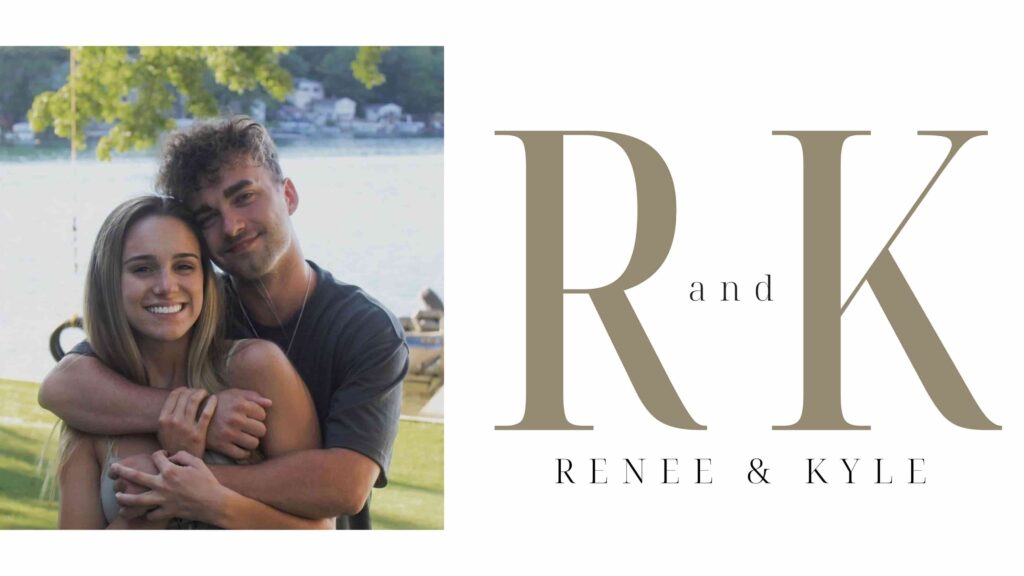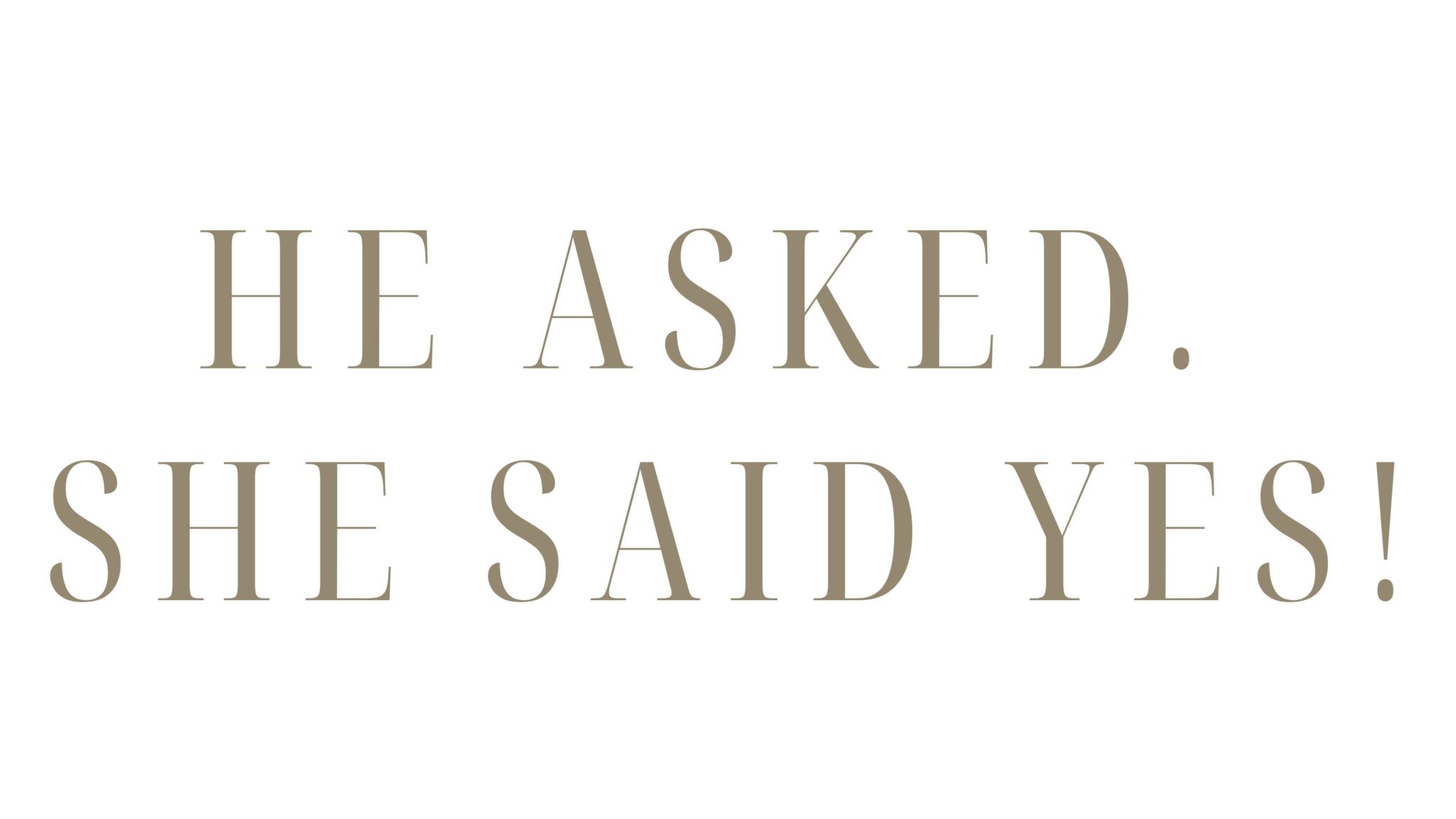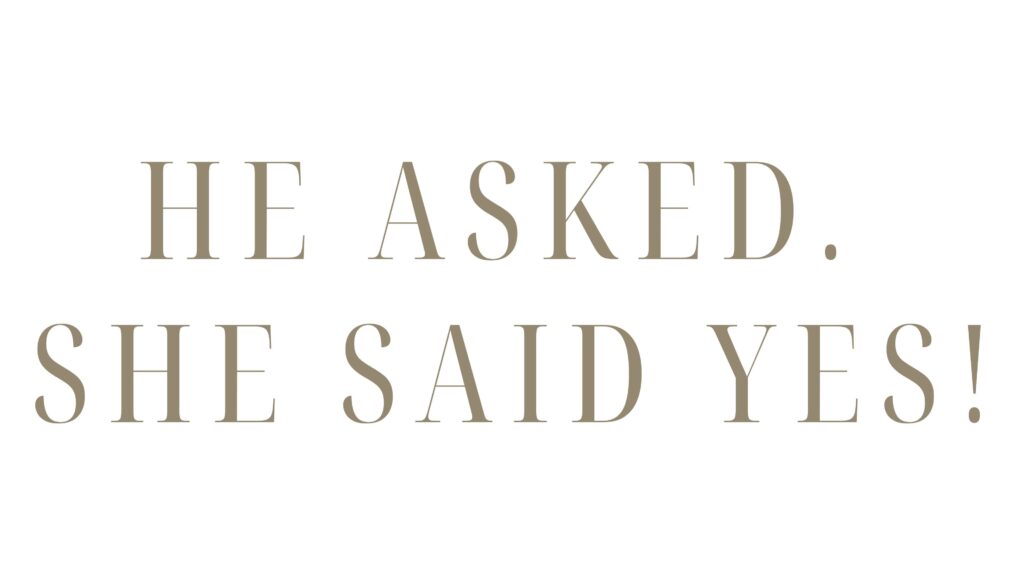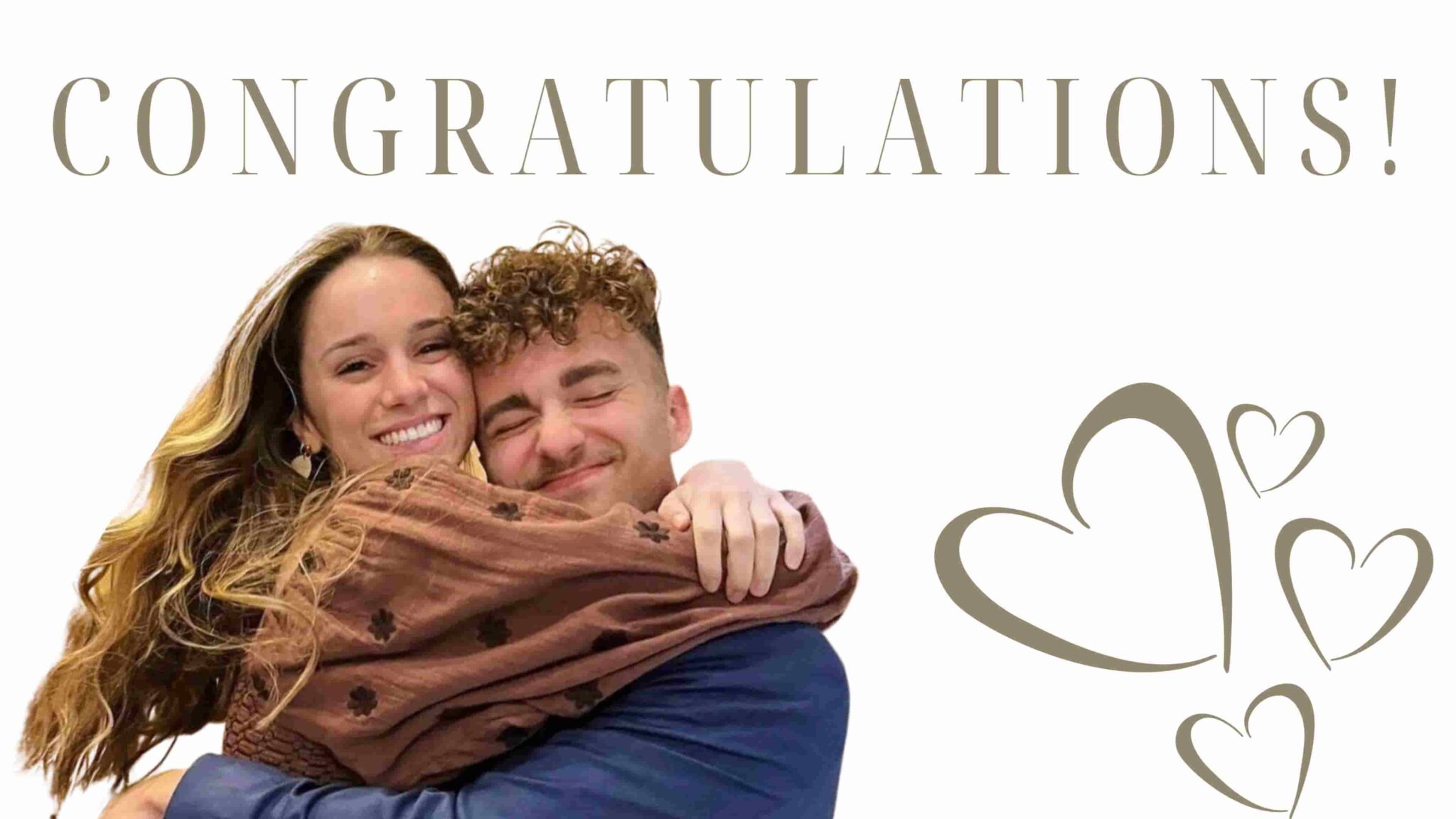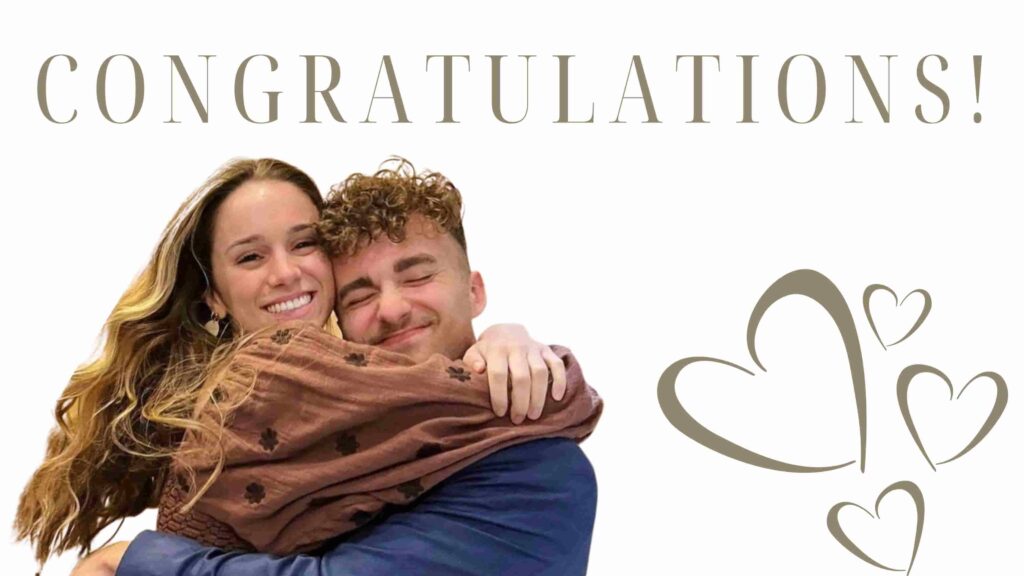 Photo backdrop ideas
I knew that Renee would want fun photo backdrops to take lots of fun engagement photos with friends and family. We actually created several areas for taking photos both inside and outside.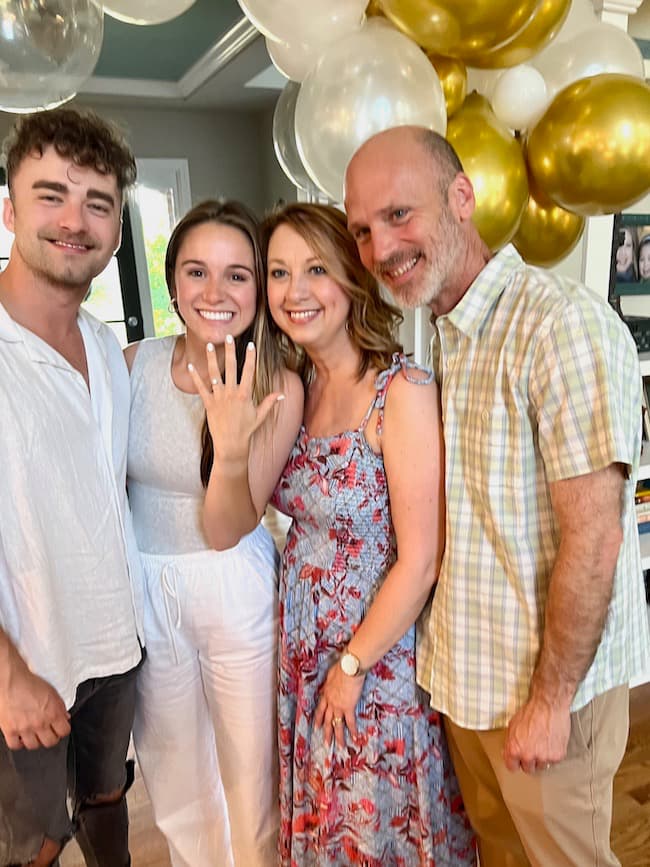 Make a balloon arch or garland.
I hung a gold and white balloon arch in the opening to our foyer. This was a fun way to greet guests and Kyle and Renee when they entered.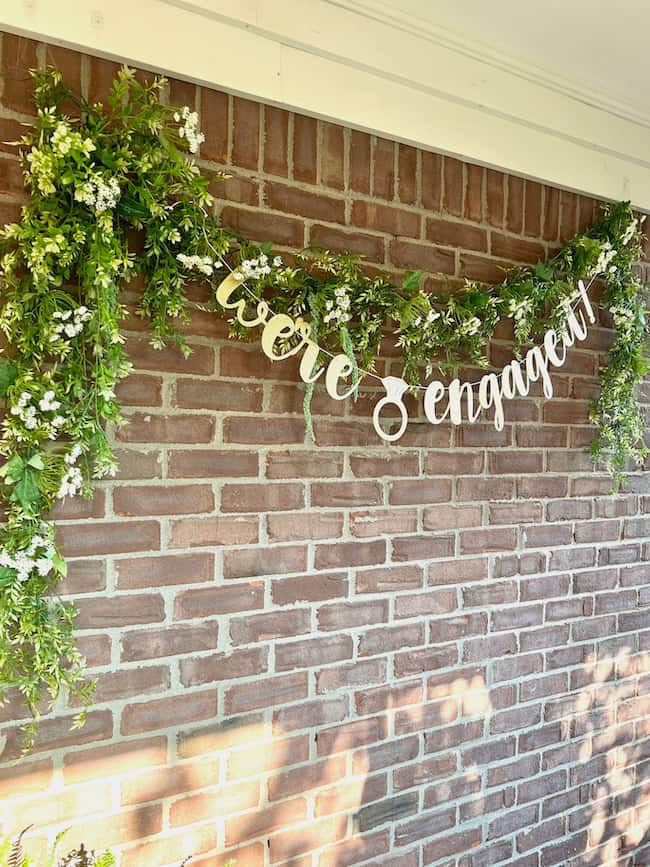 Make a floral backdrop.
I used faux greenery and Queen Anne's lace to create a pretty photo backdrop on the brick wall of our screened porch. This gold "We're Engaged" banner was also a fun addition.
​Create a garden backdrop.
My favorite photo area was our shade garden. I added a wooden bench to create the perfect place to take group pictures.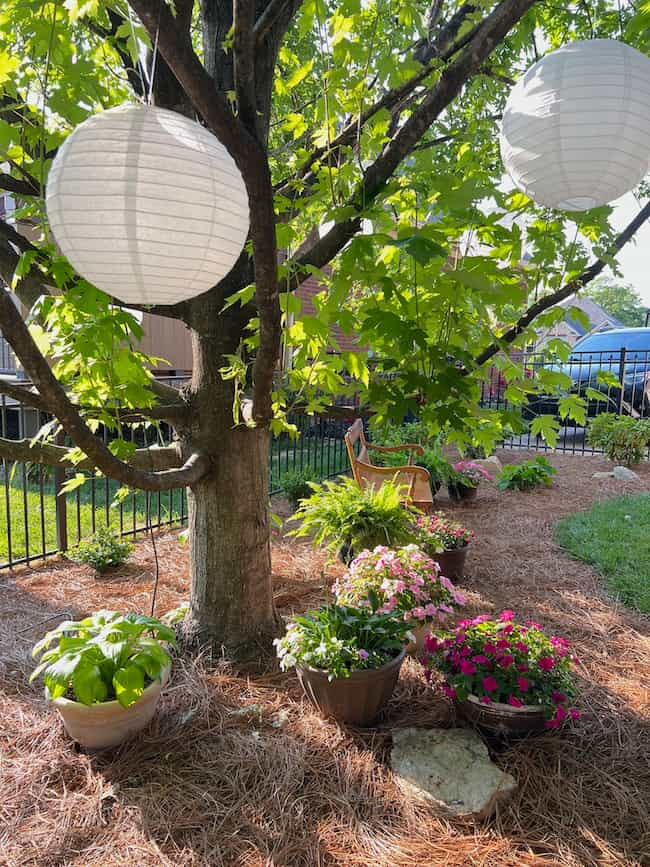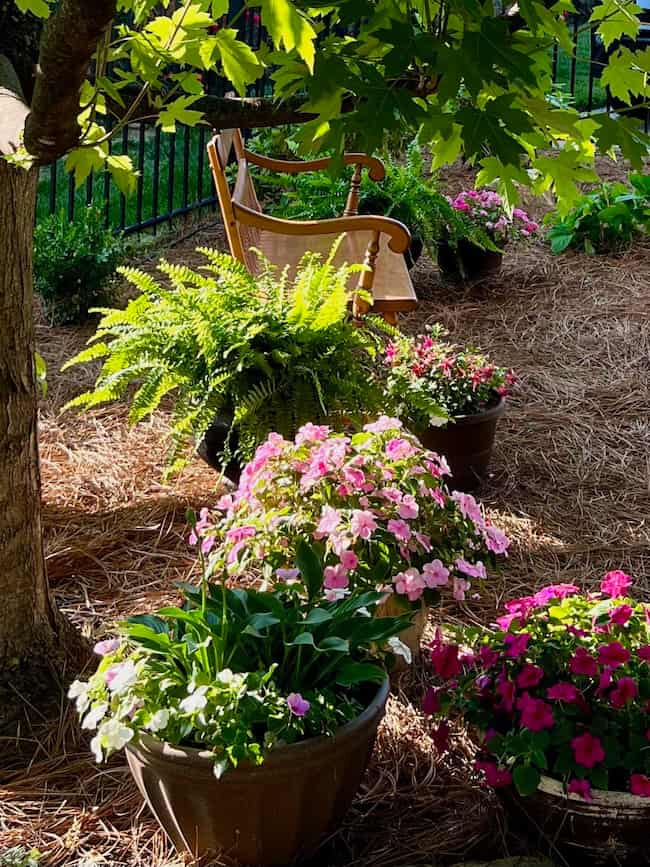 You can read more about how I created this shady container garden in this post.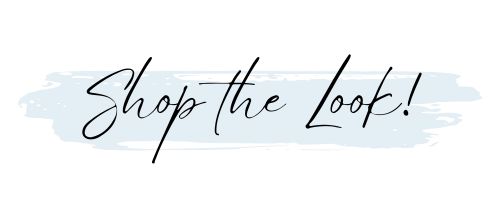 Seating and Tables:
Create cozy and comfortable seating options for your guests. If your party is in the summer time, make sure the tables are located in shady or covered areas.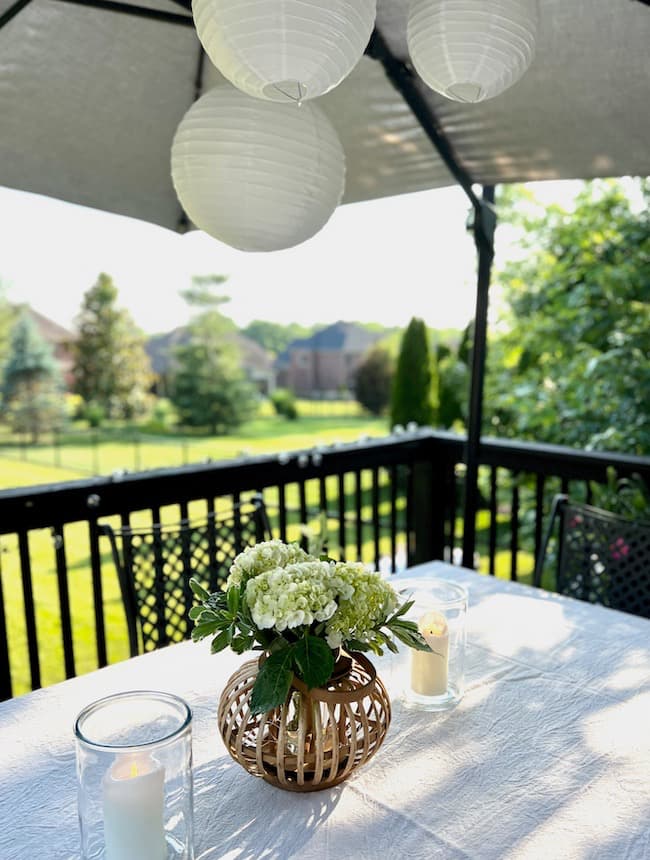 It was pretty warm the evening of our party, so we set up tables under the shade tree. I used three long folding tables and covered them with these white floor length tablecloths. I also set the deck table for six, and had indoor seating available for anyone who preferred to eat in the air conditioning.
Serve a simple menu for your party.
Our guests gathered early before Kyle and Renee arrived. I served a simple meat and cheese tray with veggies as an appetizer while we waited for them to arrive. For dinner, we served pulled pork barbecue, potato casserole, fruit salad, and a vegetable platter to keep things simple.
"Engagement ring topped" cupcakes and cookies were served for dessert.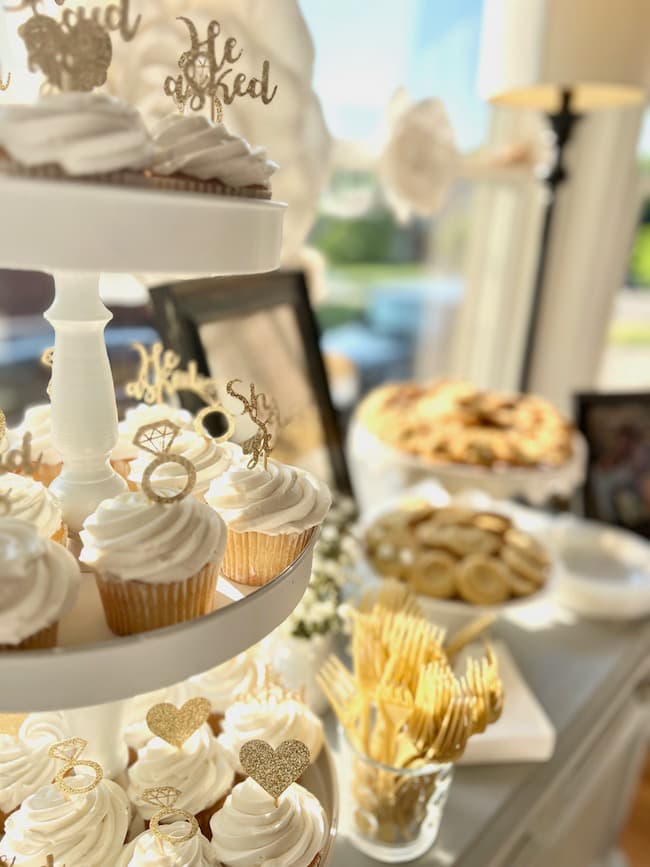 Themed Engagement Party Ideas:
​Creating a party around a particular theme is a lovely way to create a festive atmosphere. You could stick with themed decor and food ideas, or go all in and invite guests to join in the fun with dress and themed party attire.
Some fun theme ideas for your engagement party:
Rustic Garden Party: Decorate with natural wooden accents, mason jars, and wildflower arrangements.
Bohemian Chic: Set up a cozy lounge area or low tables with floor cushions. Spread quilts or tapestries on the ground for seating.
Hawaiian Luau: Transport guests to a tropical paradise with tiki torches, leis, and a Hawaiian-inspired menu.
Carnival Extravaganza: Set up carnival games, a popcorn machine, and a cotton candy station for a festive atmosphere.
DIY Pizza Party: Provide a variety of pizza toppings and let guests create their own personalized pizzas.
Beach Party: Bring the beach vibes to your backyard with sand, beach umbrellas, and a seafood barbecue.
Mexican Fiesta: Service your favorite Mexican foods and drinks while incorporating colorful decorations and piñatas.
Backyard BBQ Cookout: Fire up the grill and serve delicious barbecue dishes, complete with picnic-style decorations.
Masquerade Ball: Encourage guests to wear masks and set up a glamorous atmosphere with chandeliers and draped fabrics.
Italian Garden Party: Serve Italian cuisine, set up bistro-style tables, and create a romantic atmosphere with candlelight.
Tropical Pool Party: Host a lively poolside celebration with tropical-themed decorations, inflatable pool floats, and refreshing cocktails.
1920s Gatsby Party: Transport guests to the Roaring Twenties with art deco decorations, jazz music, and vintage-inspired attire.
Game Night: If the happy couple loves to engage in friendly competition, gather favorite board games and card games and place around on tables for guests to play. Make sure to include favorite lawn games.
For more outdoor summer entertaining ideas you might enjoy these posts:
Outdoor Summer Centerpiece Ideas
Simple Summer Centerpieces for Tables
Great Ideas for Outdoor Entertaining and Outdoor Living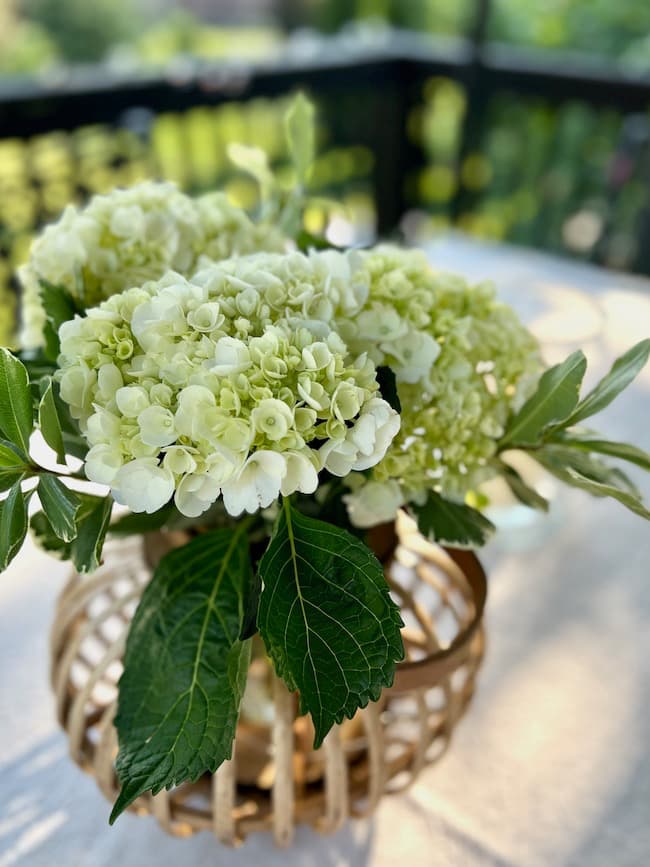 There are so many creative engagement party ideas that you can use to create a special event in your own backyard. Whether you host a formal dinner party with a multi-course meal or a casual backyard barbecue, with these creative tips you'll create an evening to remember for all to enjoy!
Happy Celebrating!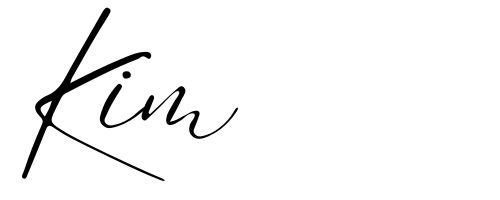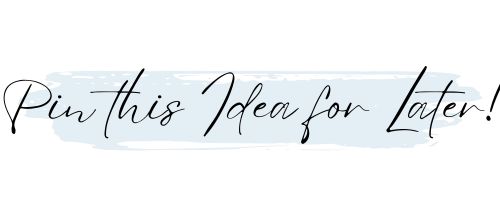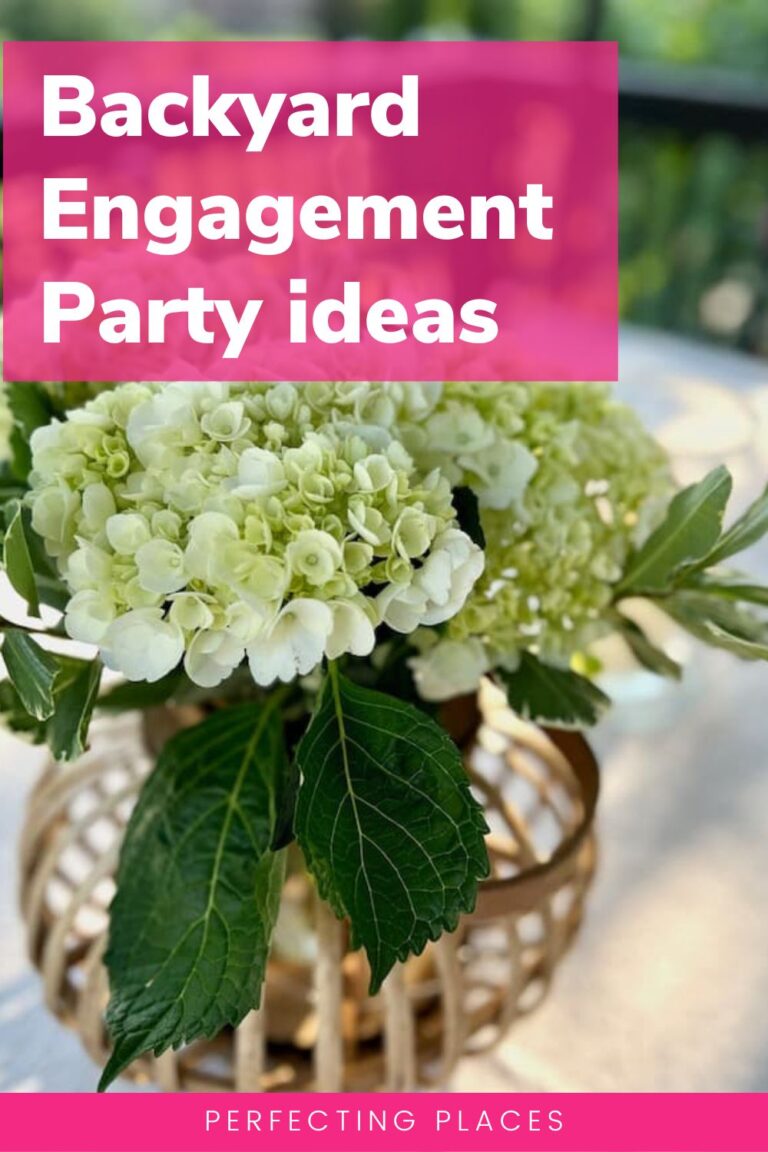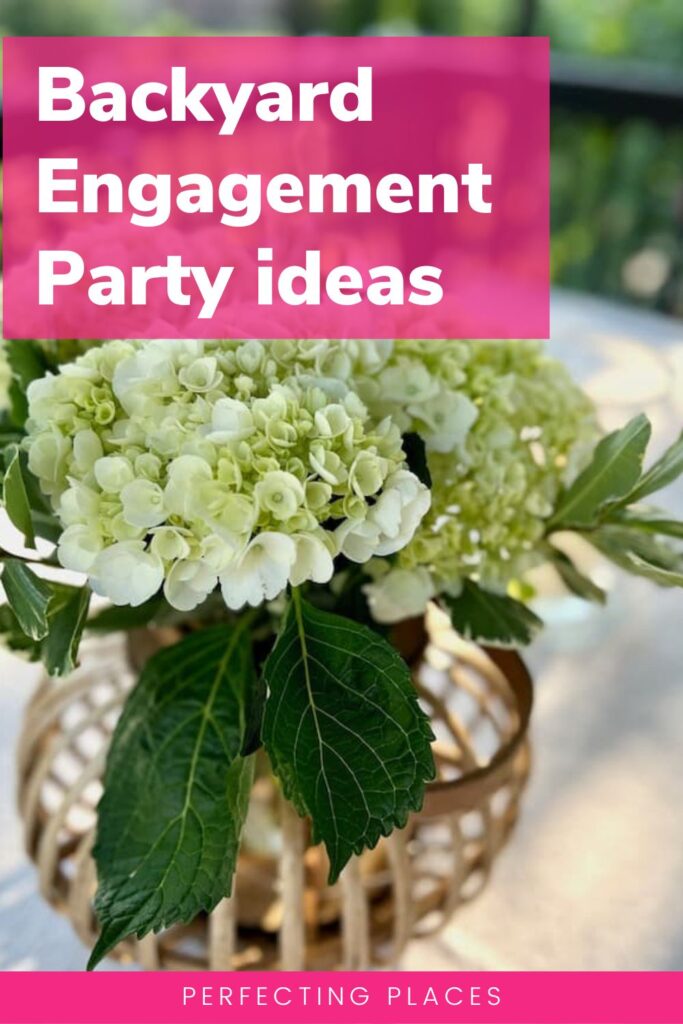 By the way, do you follow me on all the socials? If not, check out my Pinterest, Instagram, and Facebook and be sure to follow along so you don't miss out on any of my decorating and DIY ideas.