Festive Flocked Christmas Tree Decorating Ideas
Want to create a beautiful Christmas tree? Try these flocked Christmas tree decorating ideas with a festive burgundy and gold color scheme.
Elevate your holiday decor with a beautiful flocked Christmas tree from King of Christmas. This rich, classic color scheme set against the backdrop of this gorgeous snowy tree will create the perfect focal point for your home this Christmas season.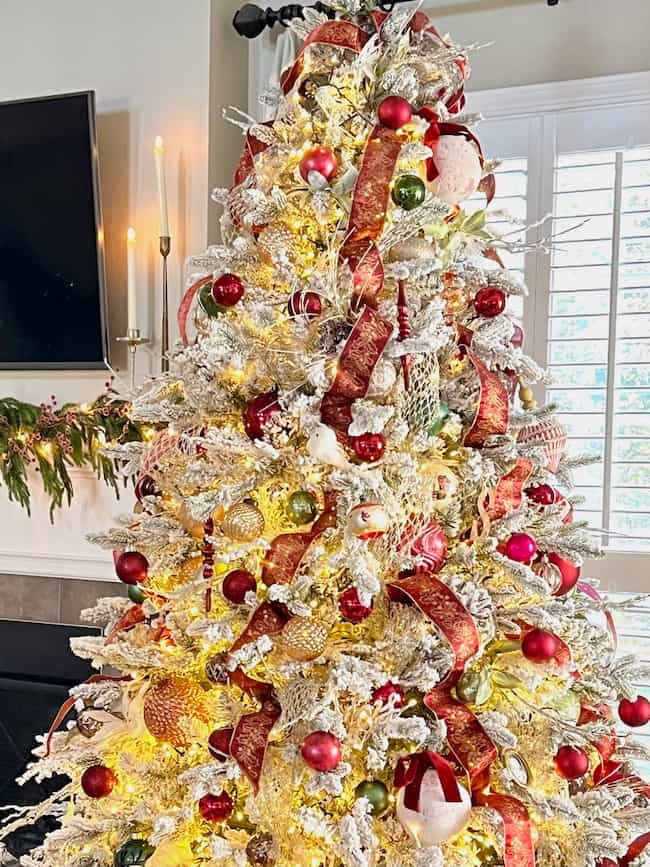 (This post contains affiliate links, so I may earn a small commission when you make a purchase through links on my site at no additional cost to you. As an Amazon Associate I earn from qualifying purchases.)
Are you team green Christmas tree, or do you love a flocked look?
We've had a natural look green artificial Christmas tree for years as our main tree, and I've often added flocked stems to our tree to create a snowy look from year to year. However, this year, I am excited to have our first flocked Christmas tree from King of Christmas.
My favorite Christmas decoration is our Christmas tree. I love the creative process of decking out our trees each year! This year was especially exciting because King of Christmas was generous to provide a beautiful 7.5-foot Queen Flock tree for me to decorate, and today, I'm excited to showcase all of its amazing features and share all of my decor and Christmas tree ideas for our new flocked tree!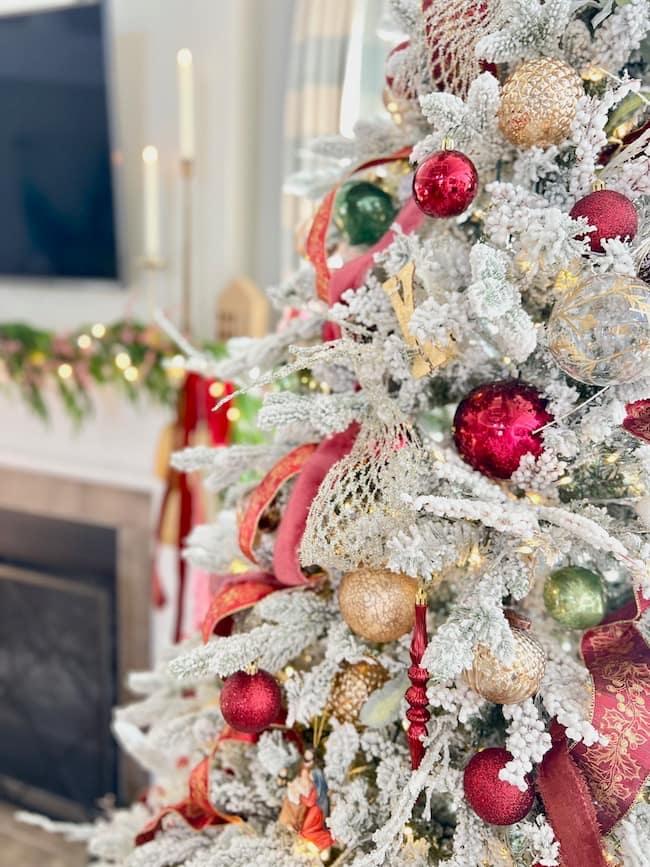 Why Choose a King of Christmas Queen Flock Tree for Your Living Room?
While I love the natural beauty of a real Christmas tree, not to mention the wonderful scent a real tree provides, I have to say that I love the convenience that an artificial Christmas tree provides. Using an artificial tree allows me to put my tree up significantly earlier than I could if we used a real Christmas tree, adding to the holiday spirit.
King of Christmas provides the most beautiful, realistic-looking artificial Christmas trees, perfect for creating a snowy look in your living room during the holiday season.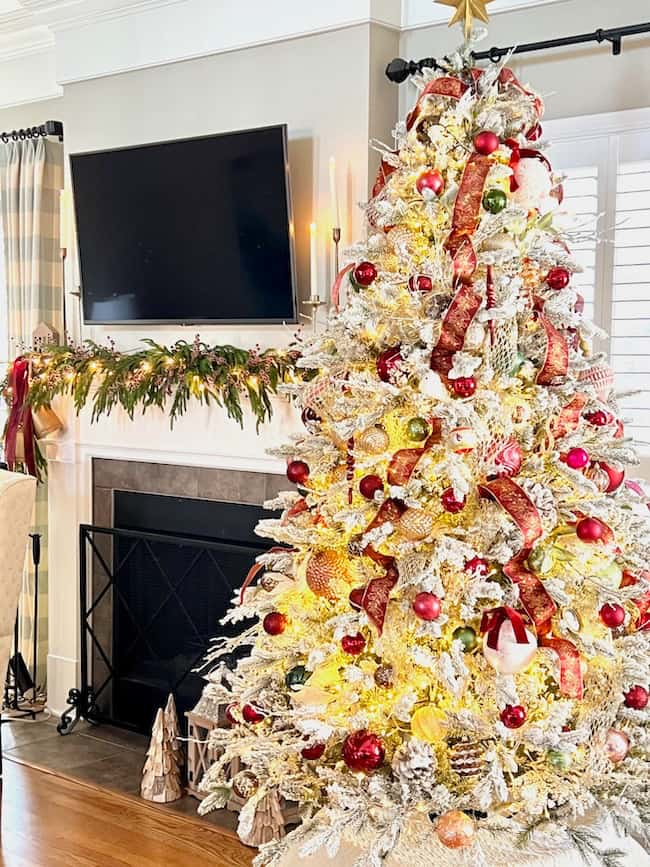 Each tree comes in a pre-lit option or an unlit one, depending on your personal preference and budget. These artificial Christmas trees are like a work of art, offering the magical look of a winter wonderland in your home.
The pre-lit options are a game-changer, saving you the hassle of stringing lights and ensuring an even and beautiful glow throughout the tree, adding to the festive season's charm. But if you prefer a more customized lighting setup, the unlit trees offer a blank canvas for you to be as creative with your lighting as you like, adding your personal touch to your holiday decor.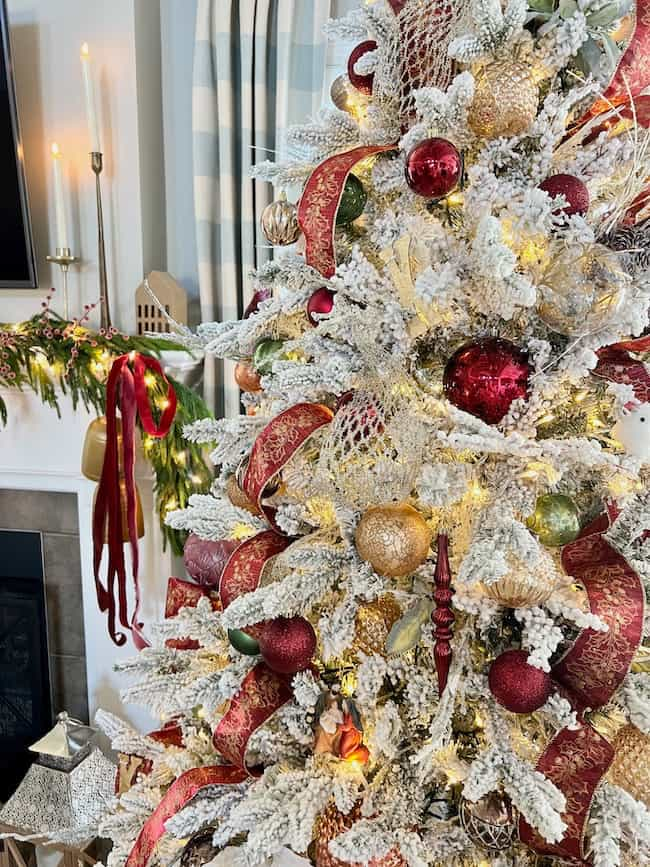 My Favorite Features of Our Gorgeous Flocked Tree:
Our Queen Flock tree was so easy to set up. The tree comes in three sections that snap into place easily. Our unlit tree is surprisingly lightweight, which makes each section of the tree easy to lift and place in the stand. It's the perfect finishing touch for our holiday decor.
What are my favorite features of the King of Christmas tree? I love the gloves provided to protect your hands and arms while fluffing your tree; your skin will certainly thank you for these! King of Christmas also provides a very large storage bag for storing your tree after the holidays, making it easy to keep your beautiful flocked Christmas tree in top shape for years to come.
Not all flocked trees are equal, but King of Christmas flocked trees capture the natural elements beautifully. The flocking looks so realistic and adds a touch of elegance to your holiday decorations. To be honest, the tree looks stunning with nothing added to it, offering a traditional Christmas tree look with a snowy twist.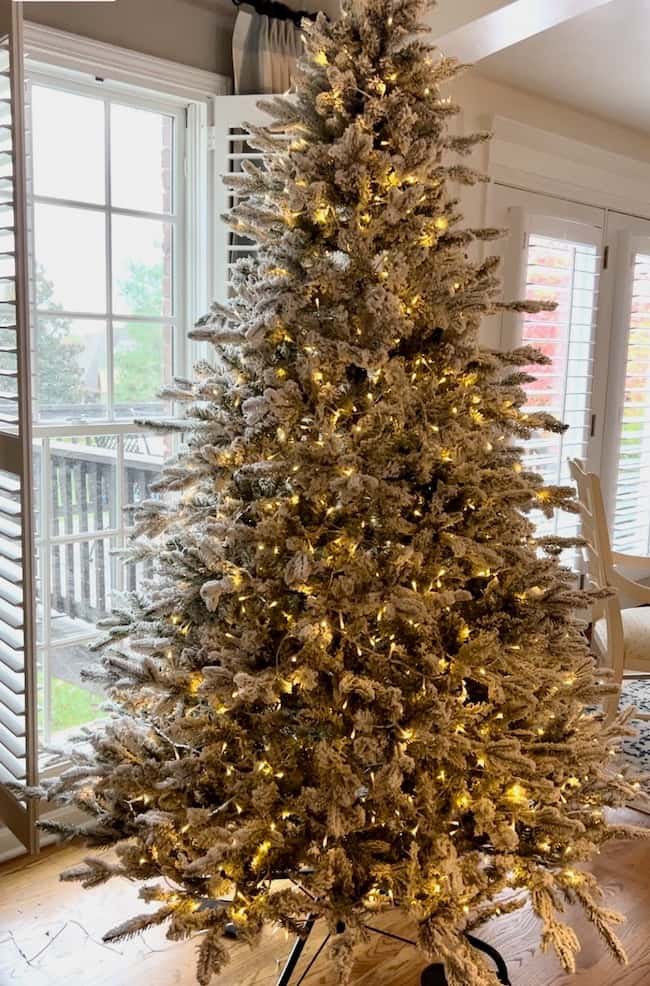 The flocking does shed some while assembling and decorating the tree; however, after I finished decorating the tree, the shedding stopped. A bit of initial sweeping during setup is well worth the gorgeous look of the finished product, giving you the natural look of a freshly fallen snow on your tree.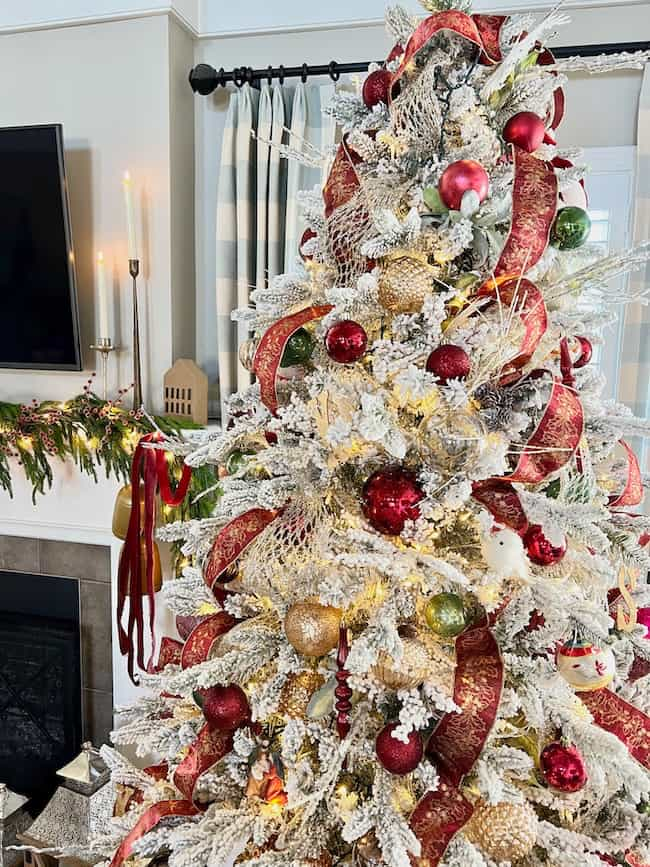 Decorating with a Burgundy, Copper, and Gold Christmas Color Scheme:
This year's color scheme, featuring burgundy, copper, and gold with a few subtle touches of moss green, was inspired by the colors we used in our fall decor. It actually stems from the multitude of colors in our dried hydrangea blooms harvested this year, adding natural elements to our holiday decor. We had the most beautiful greens, burgundies, and blues represented, and I really leaned into burgundy, a traditional Christmas tree color.
The flocked nature of our tree lends a vintage feel and touch of rustic charm to our decor, and I was drawn to the classic look of the rich burgundy red. I've also been loving burgundy paired with copper and some subtle blush rose, so I decided to combine those colors on our tree this year, creating beautiful ways to showcase our ornaments.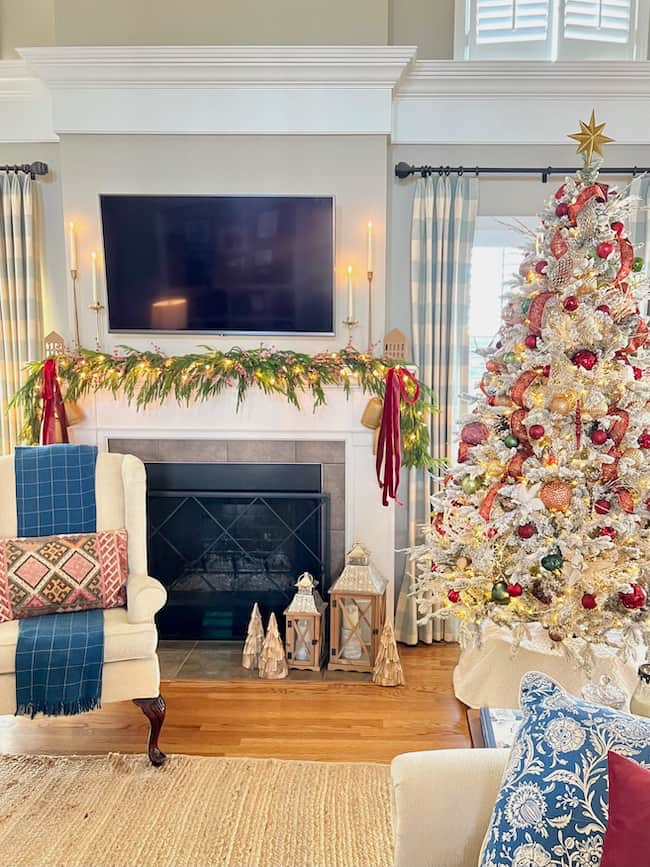 No matter what color scheme I choose from year to year, I always start with a base of beautiful ornaments in a neutral color palette. I love subtle gold ornaments and mercury glass, as well as shimmery champagne-colored ornaments, so I started by adding Christmas balls in these neutral colors. Then I layered in the other colors, including deep red ornaments and burgundy red ribbon for that classic Christmas spirit.
The burgundy Christmas balls and cascading burgundy ribbon carry the weight of the color scheme on our tree, enhancing the overall look of the tree. I kept the copper touches to a minimum with a few scattered ornaments, adding a touch of elegance to our holiday decor, and finished with a few sparse green Christmas balls for a natural look.
I did purchase a few new burgundy ornaments in various sizes, but I also gave some old ornaments a new look with a little paint to match our new color scheme, incorporating some homemade ornaments for a personal touch.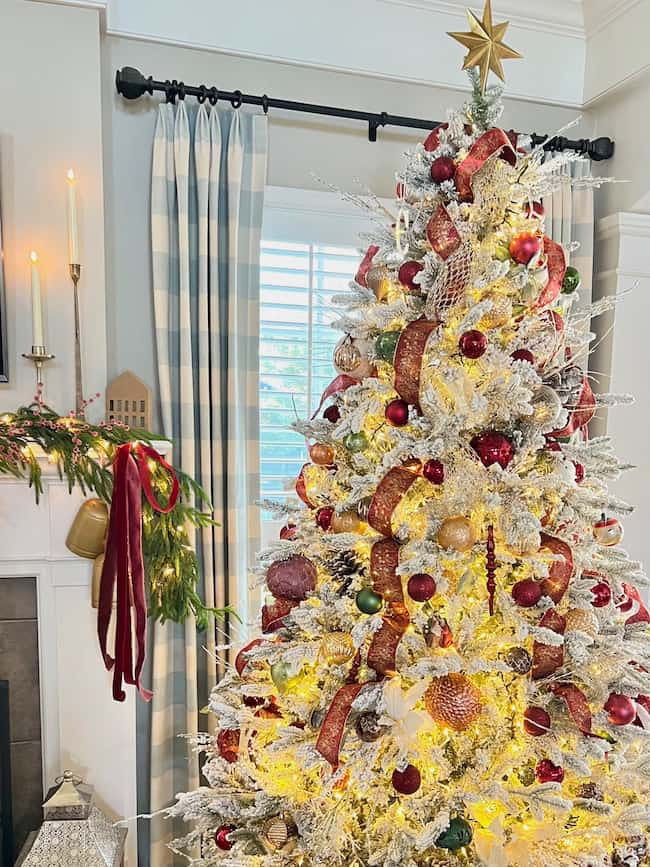 I topped our tree with a new gold star tree topper from Target. I love the antique gold look, and the 8-point star design is a classic touch, adding to the traditional Christmas tree look.
Lighting our Flocked Tree:
Since our tree is an unlit tree, I purchased new lights to create that soft glow. I chose a strand of warm white LED lights with a multi-function feature, enhancing the magical ambiance of the tree. The lights are only warm white, providing a natural and cozy glow, perfect for the holiday season. There is no option for bright or primary colors, which is fine for me because I don't use colored lights in the living room, sticking with neutral colors to maintain the elegant look of the tree.
I chose a strand with a clear wire to work with the flocked tree, ensuring that the snowy look of the tree is accentuated. One thing to note is that if you're using a clear wire light strand, be sure to carefully tuck the strands into the branches well because the clear wire can be very obvious in the dark shadowy areas of the tree. Just make sure you follow the branch lines, and you'll be fine.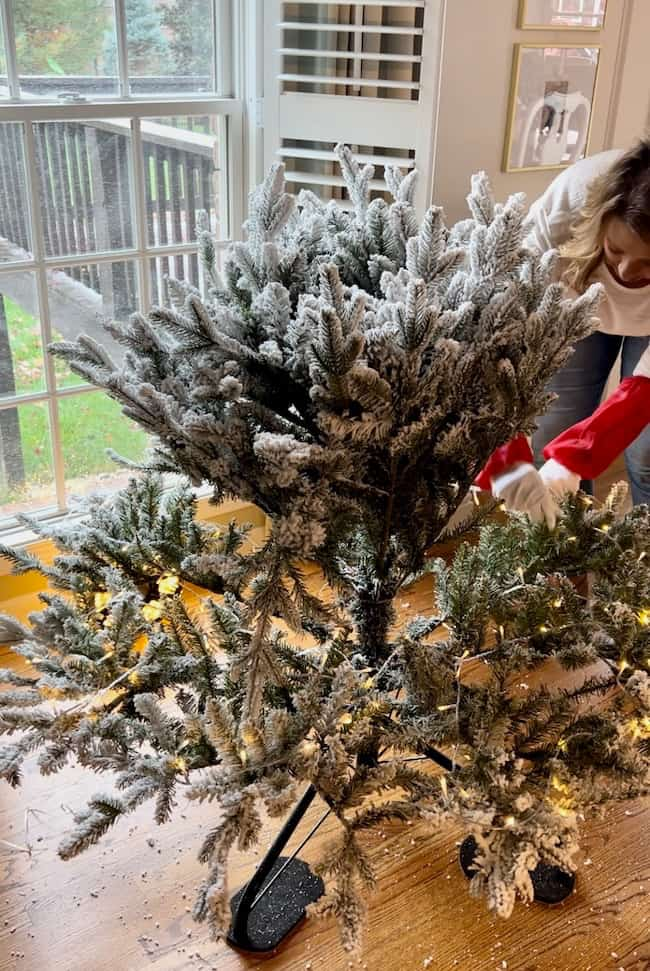 When I add Christmas lights to an unlit artificial tree, I like to add the lights as I assemble the tree. As I fluffed the branches of each section, I worked the lights in so that I could tuck the lights into the inner parts of the tree for a nice, fully lit look, creating a winter wonderland in our living room.
DIY Ornaments on Our Tree:
Our new color scheme for the year called for some new ornaments to complement the snowy look. I didn't have many burgundy or copper ornaments, so I decided to update some old ornaments that I never use with some paint in these shades, adding a personal touch to our holiday decor.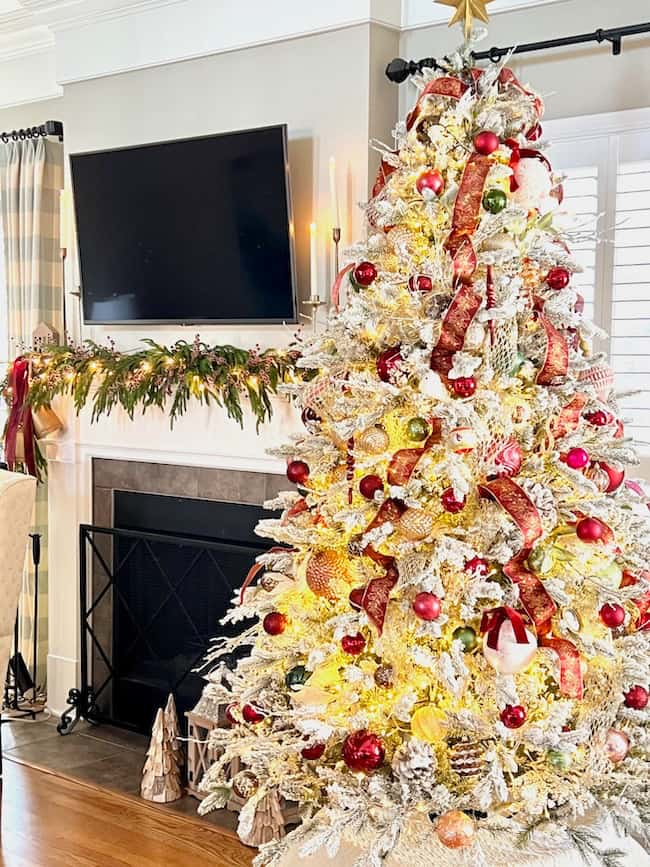 I used a mixture of metallic paints in deep pinks, burgundies, coppers, browns, and gold to create the luxe look I wanted for the ornaments, making beautiful Christmas tree decorations.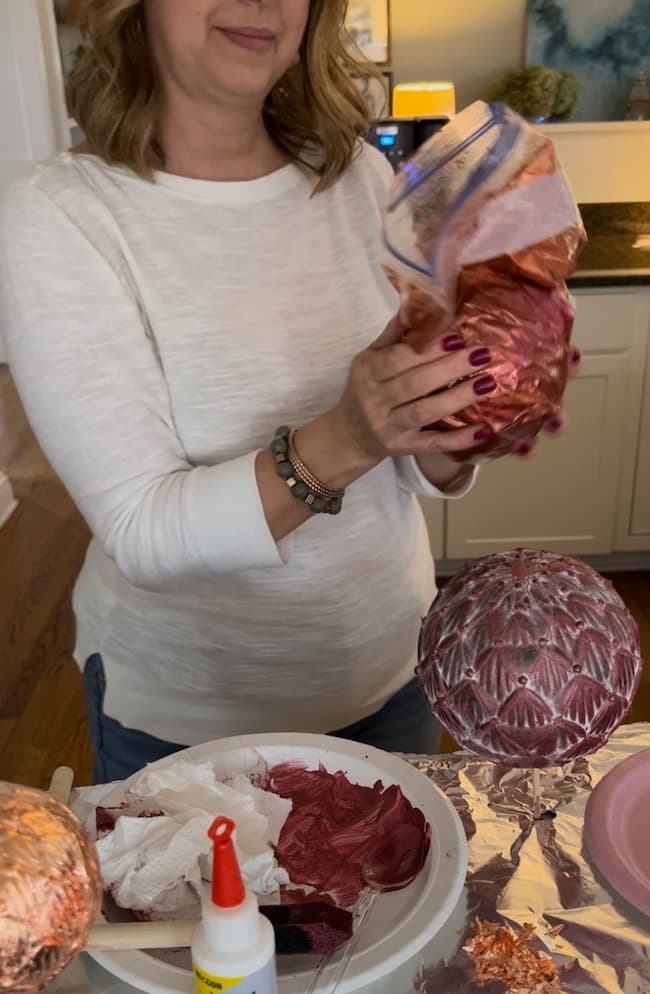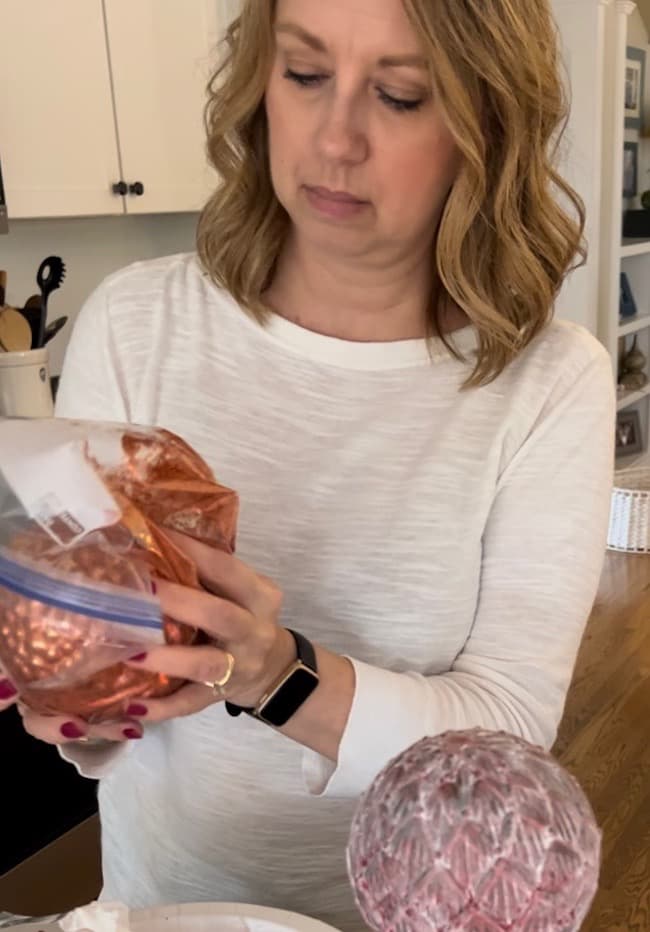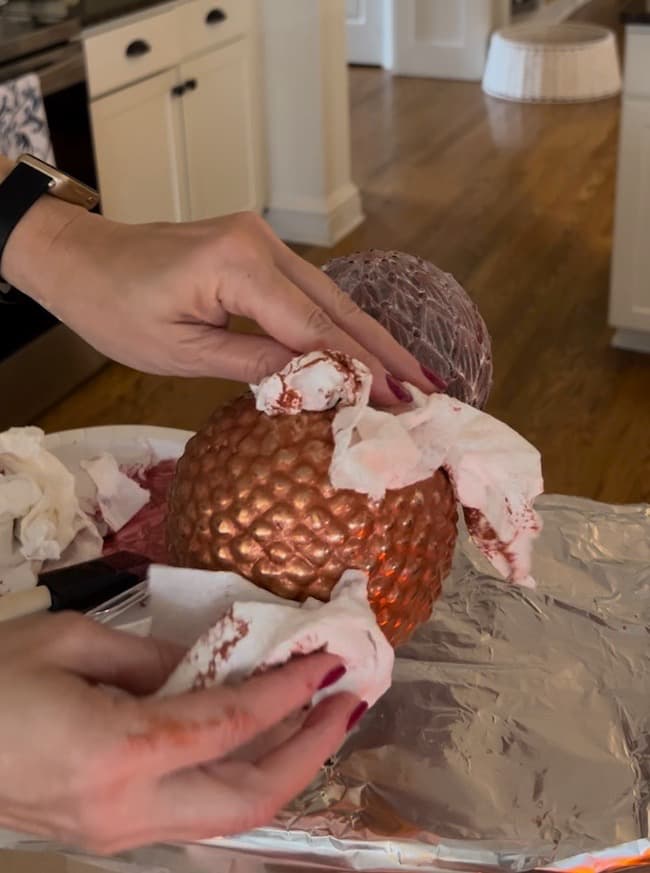 I found that adding a little bit of deep rose paint into a plastic Ziploc bag, and then dropping an old shiny red ornament provided the perfect deep rose color that I wanted for the ornaments, enhancing the holiday spirit. I also achieved a beautiful coppery look with the same technique, adding to the elegant feel of our tree. The Ziplock bag technique is the best way to apply the color quickly and with little to no mess.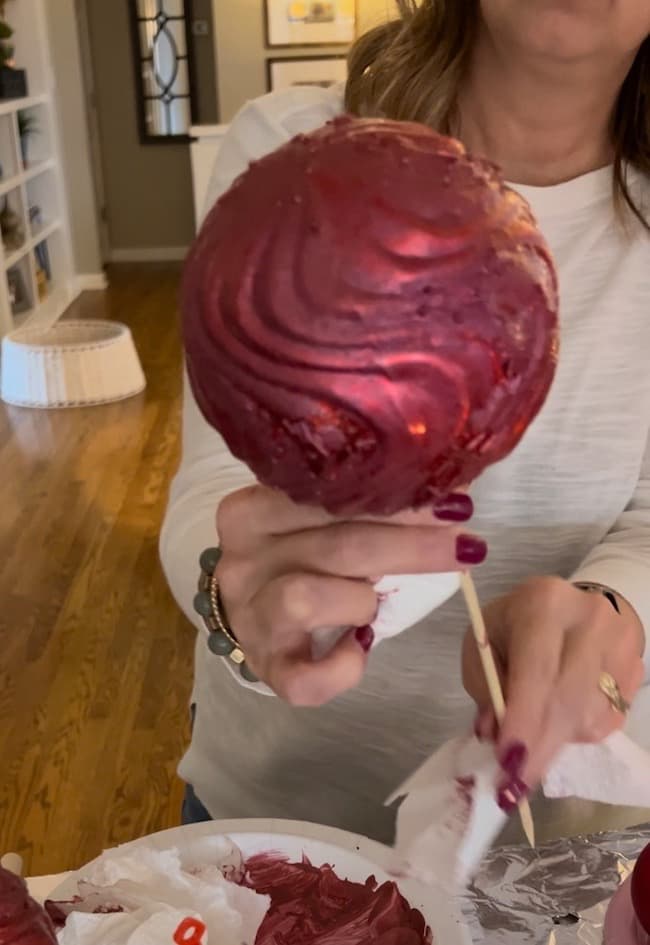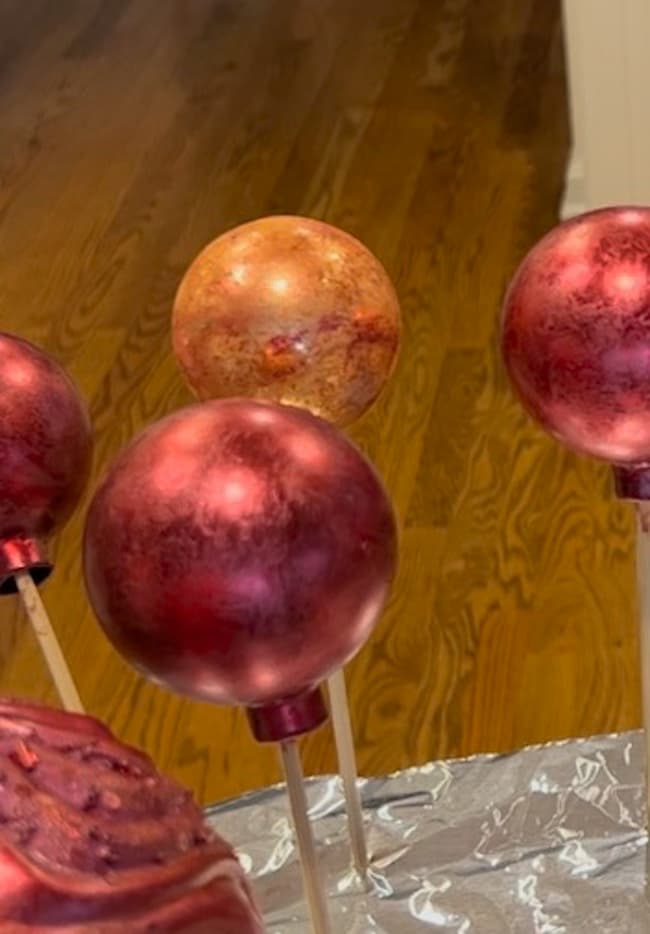 A new Christmas tree color scheme doesn't always require a brand new set of ornaments. You can be creative, update ornaments that you currently own, and create a new look for your tree without spending a lot of money, making homemade ornaments a part of your holiday decor.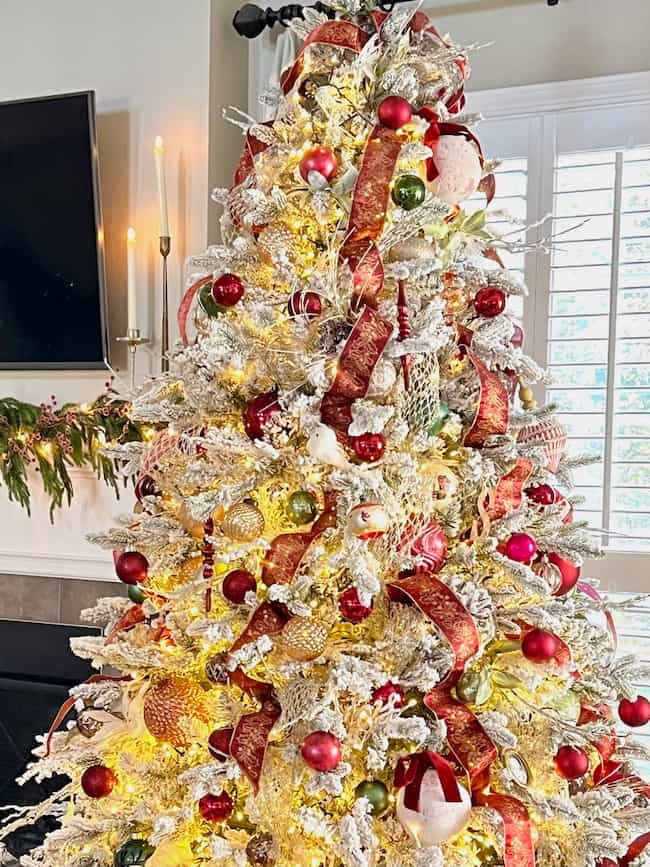 Caring for Our Beautiful Flocked Christmas Tree:
While we're excited to enjoy our King of Christmas tree for several weeks, when it's time to disassemble it, we'll use special care to maintain its gorgeous look. It's always important to remove all of the fragile ornaments carefully, including the handmade ornaments and large ornaments, and in our case, the strands of lights, to ensure that ornaments aren't broken and everything comes apart as it should.
King of Christmas recommends using the very large handy storage bag provided for storing their trees. Always store your tree in a cool, dry area away from as much moisture or humidity as possible to maintain the natural look and beauty of your artificial Christmas tree.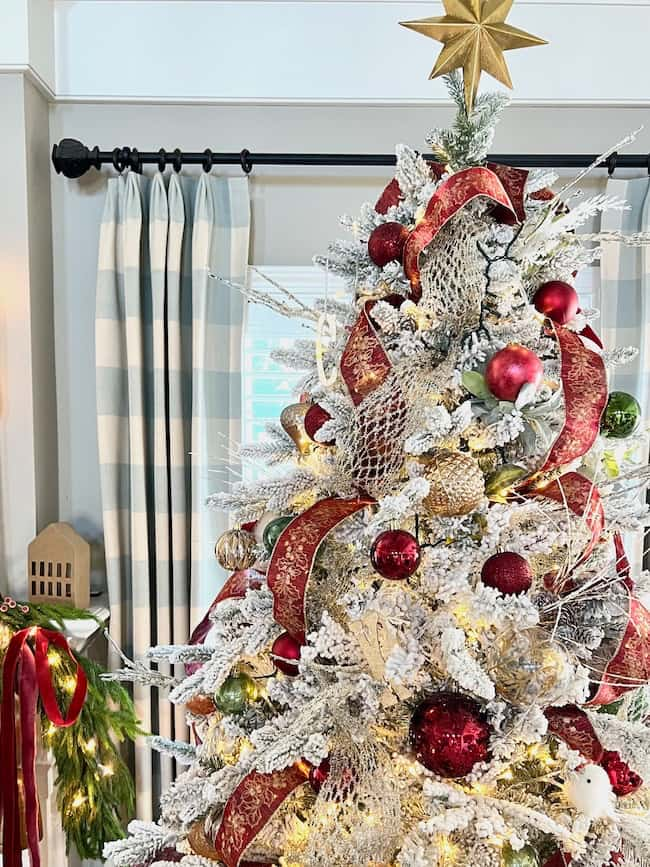 We look forward to many long years with our gorgeous tree, and taking proper care during disassembly and storage will ensure that it continues to bring holiday joy for seasons to come.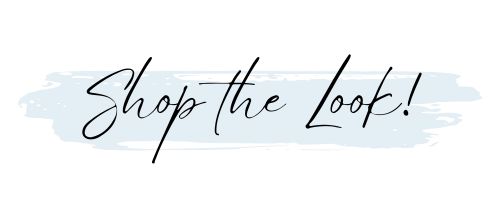 A huge thank you to King of Christmas for this gorgeous tree! If you're looking for a new tree this year and would like to try a snowy flocked look, I hope you give this beautiful King of Christmas Queen Flock Tree a try. King of Christmas has a large variety of gorgeous flocked and evergreen-look trees in many different styles here at this link. So whether you prefer a snowy white winter wonderland look or the natural look of a green tree, you're sure to find the perfect tree for your home!
Merry Christmas and Happy Tree Decorating!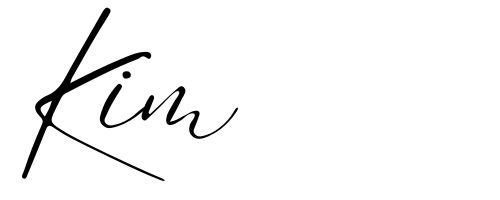 Looking for more Christmas tree decorating ideas?
Check out these posts for great ideas!
Our Blue and White Color Scheme for Christmas
An Easy Chinoiserie Ornament DIY and Christmas
DIY House Ornaments for a Kitchen Christmas Tree
Christmas Theme Ideas for Decorating for the Holidays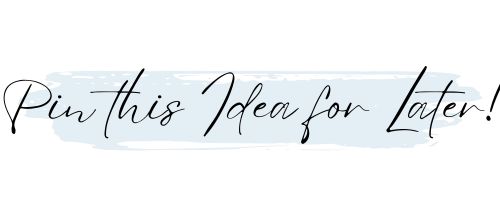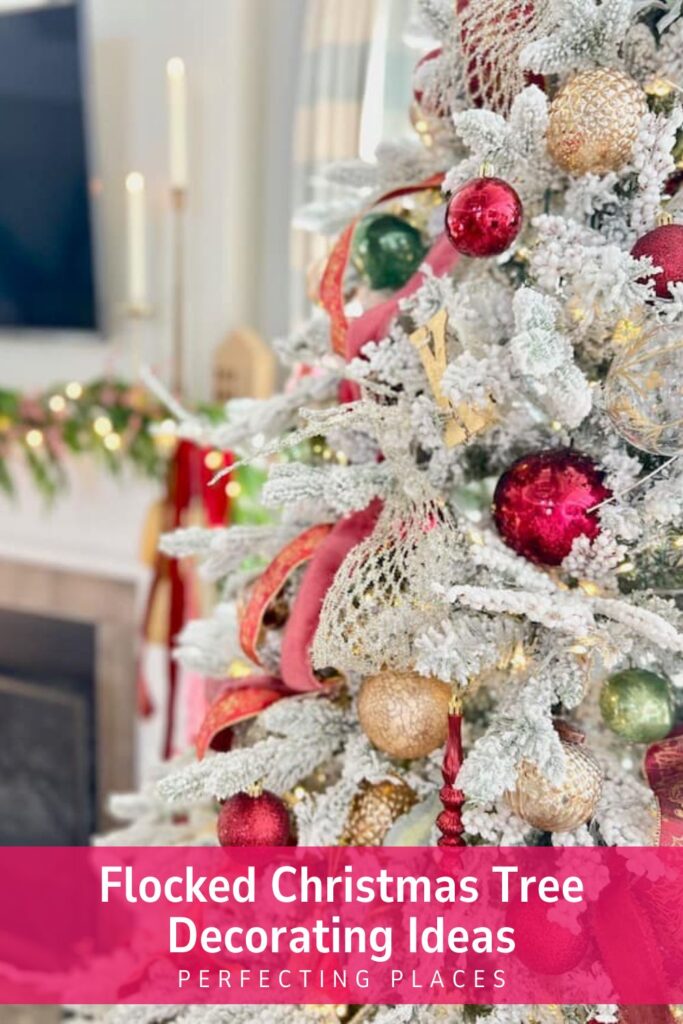 By the way, do you follow me on all the socials? If not, check out my Pinterest, Instagram, and Facebook and be sure to follow along so you don't miss out on any of my decorating and DIY ideas.