21 Ideas to Get Ready for Christmas Now 
Do you love to get a jump start on your Christmas planning? I'm sharing 21 ways to help you get ready for Christmas now.
Taking inventory, making a list, and mapping out a simple plan now will help you stay organized and prioritize what matters most to you during the holidays.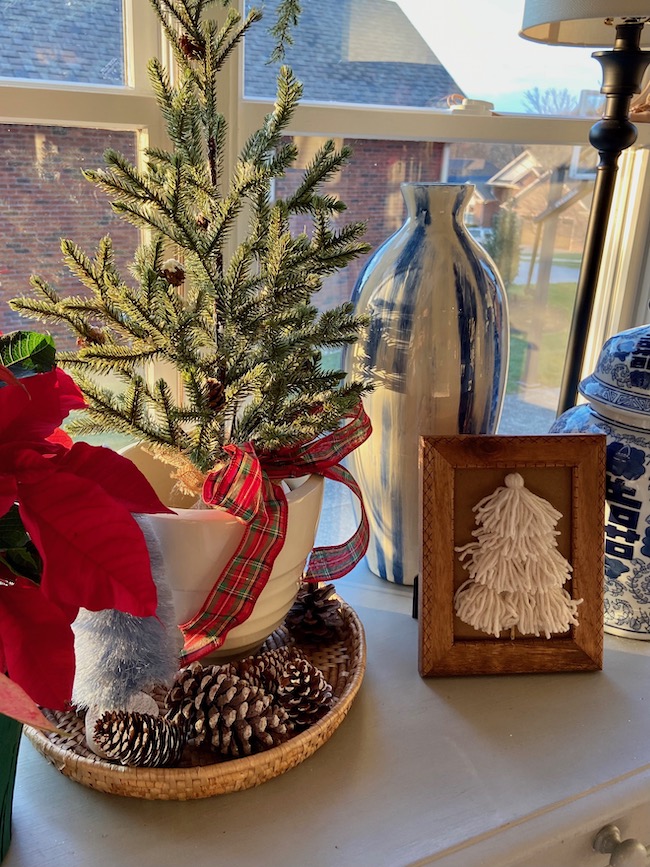 (This post contains affiliate links, so I may earn a small commission when you make a purchase through links on my site at no additional cost to you. As an Amazon Associate I earn from qualifying purchases.)
I'll let you in on a few little secrets – I love a good plan. I love to make lists. And I love to do all the things.
But another little feature of mine – I can get a little overwhelmed by all those things.
And around the holidays, there are A LOT of things!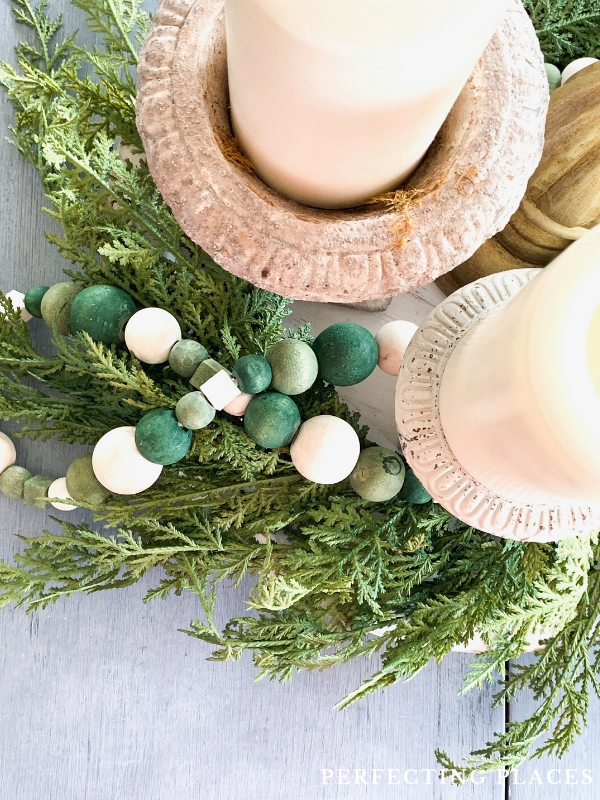 Things to make, things to cook, things to decorate, things to clean, things to buy, and the list goes on and on.
You know that overwhelming feeling around the holidays when all the things seem to snowball?
And all the things can get a little overwhelming when you wait until December to start them.
So, today on this first day of November I've got you covered!
I'm kicking off the Christmas planning season with a quick little Christmas brainstorm for you! I'm helping you map out all the things now, so that when all of the festivities kick into gear, you'll be able to be fully present and enjoy the sights and sounds and wonders of the holiday season!
So here's a list of 21 planning ideas to help you get ready for Christmas.
1. Pick your Christmas colors and theme for the year now.
Do you like to switch out your Christmas colors each year or keep the same colors year after year?
If you like to change colors and themes from year to year, start now and decide on your color scheme. Purchase Christmas ribbon, ornaments, and wrapping paper in your color scheme now.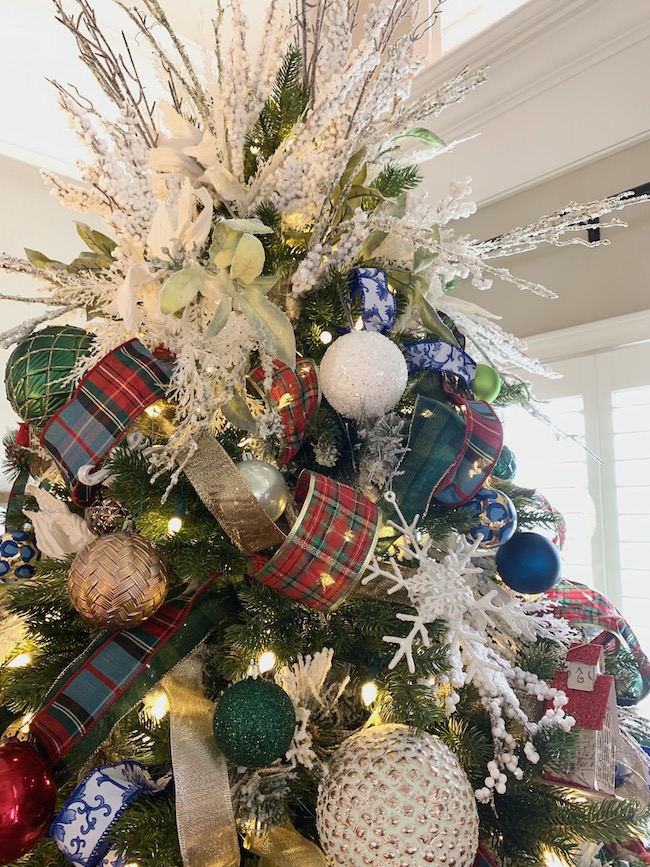 2. Purchase realistic faux greenery.
There are so many pretty greenery options available that look so realistic. Stock up on those items now while supplies are plentiful. I share some of my favorite faux greenery here.
Or, if you plan to use real greenery and add it in December, you can prepare now by ordering it to be delivered on time.
Also, make sure you have a greenery preservative on hand to spray on your fresh greenery and keep it fresh longer. Of course, you'll certainly need to wait until after Thanksgiving to use fresh greenery!
3. Make your Christmas gift list and start gathering wishlists.
Create a list of everyone you'll be shopping for. Set the budget, get sizes, and any special requests or wishlist items from those on your list. It will make shopping so much easier. You can do a little bit of shopping at a time over the next few weeks.
If you draw names for gift exchanges, see if names can be drawn early.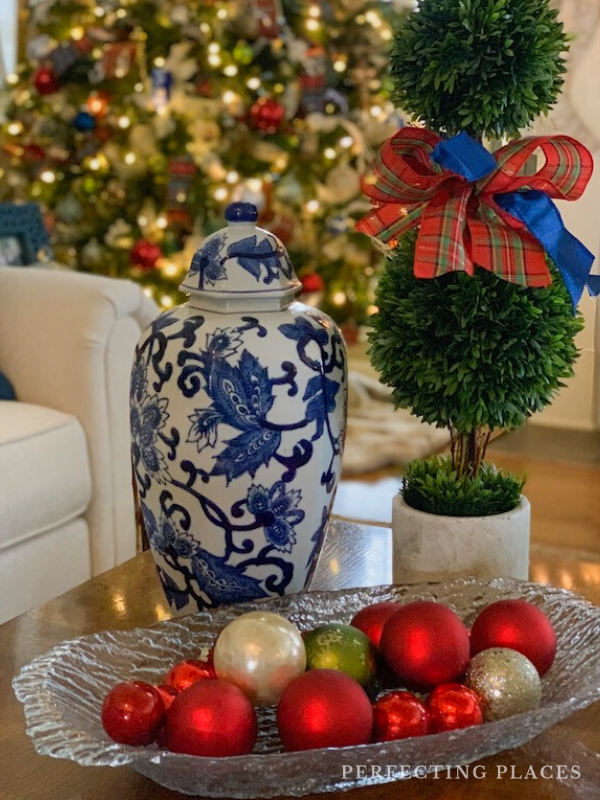 4. Decide now what DIYs you want to make this year.
Are you planning homemade ornaments, personalized neighbor gifts, or DIY Christmas decor. Now is a great time to decide what you want to make, create your supply lists, and have those items on hand.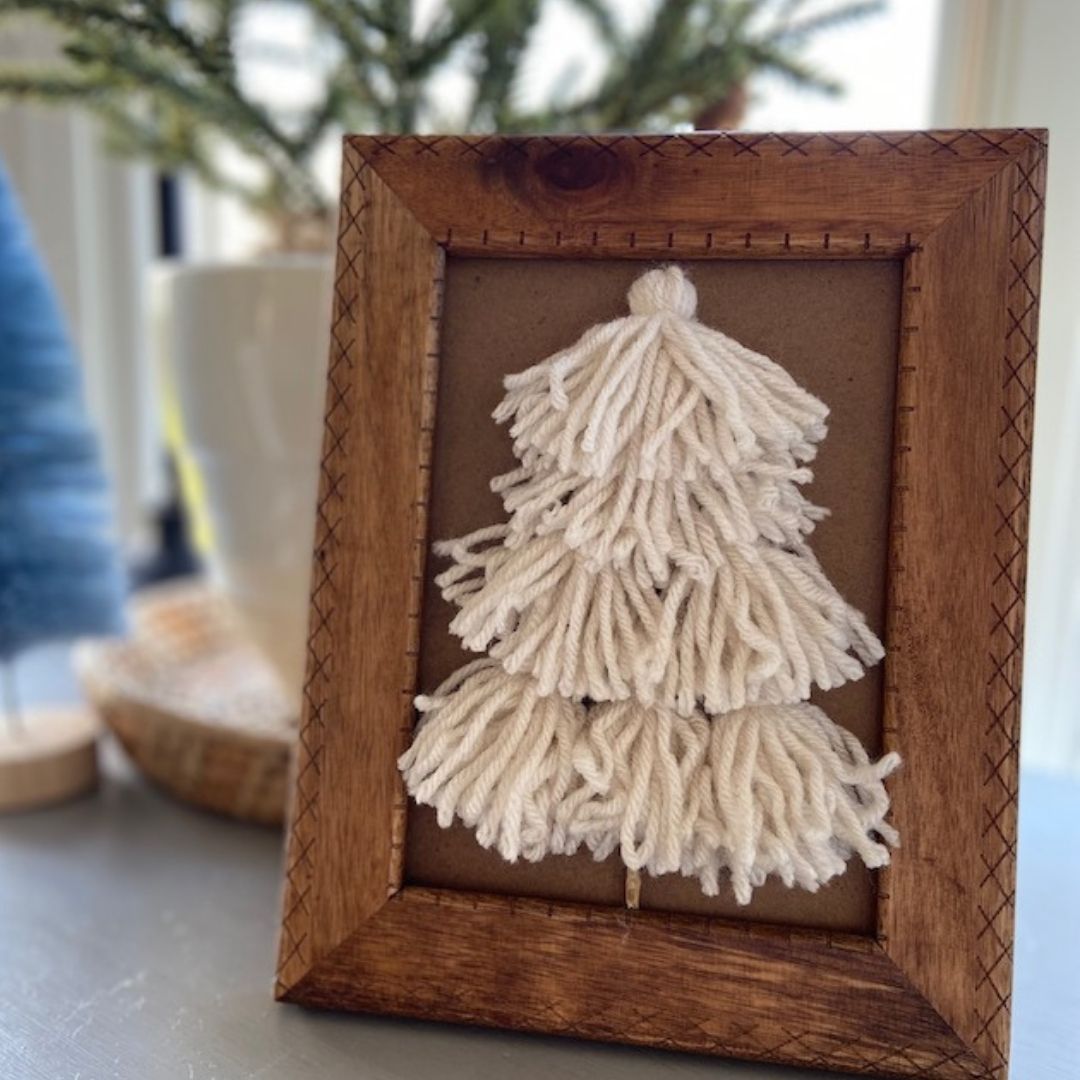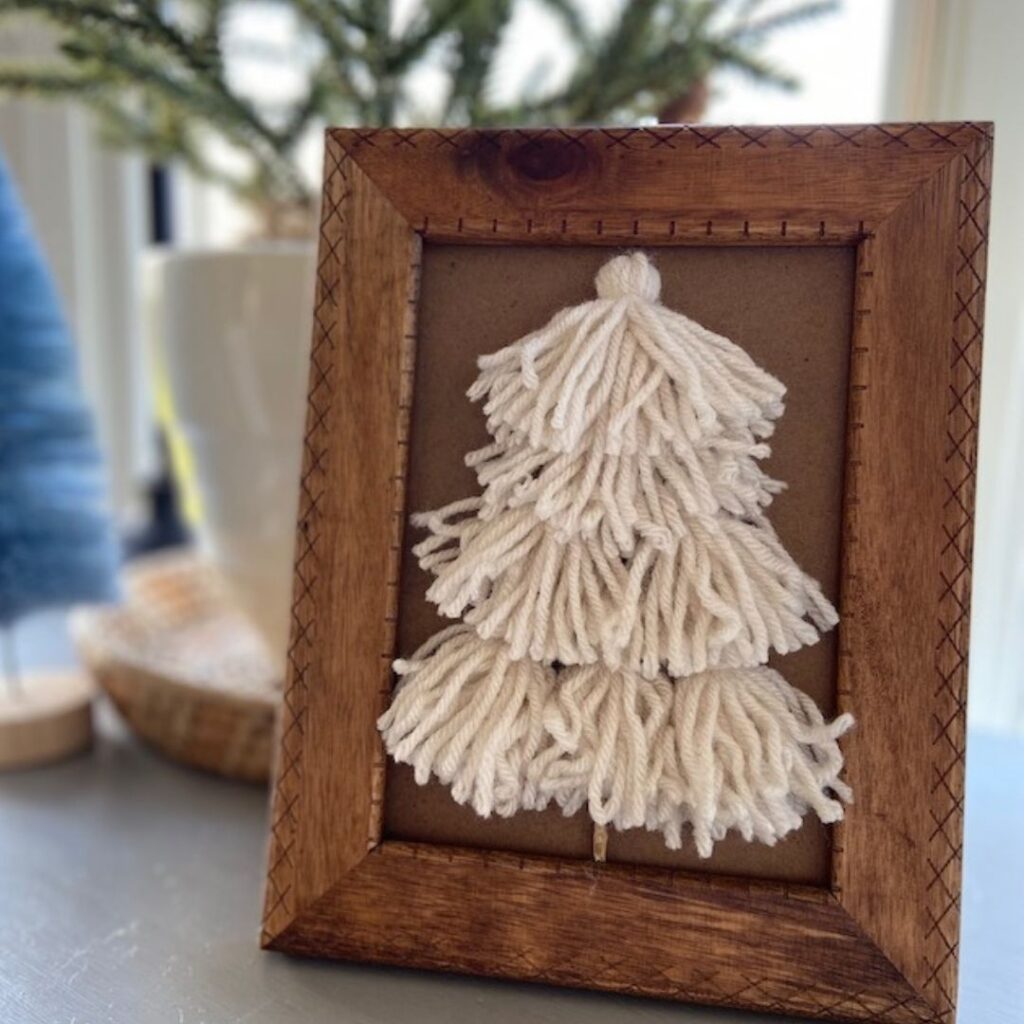 Here are a couple of favorite easy Christmas DIYs you can make and share:
DIY CHRISTMAS DECOR YOU CAN MAKE WITH YARN — TASSEL TREES AND POM POM WREATHS
GOLD LEAF LETTER ORNAMENTS AND DIY STAR GARLAND
Be sure to follow along for more Christmas decorating and DIYs throughout the season.
5. Plan your Christmas cards.
If you send Christmas cards each year, plan now how many you will send.
If you're taking a family photo, schedule sessions and plan your outfits.
Gather addresses and buy stamps so you are ready to get them in the mail early.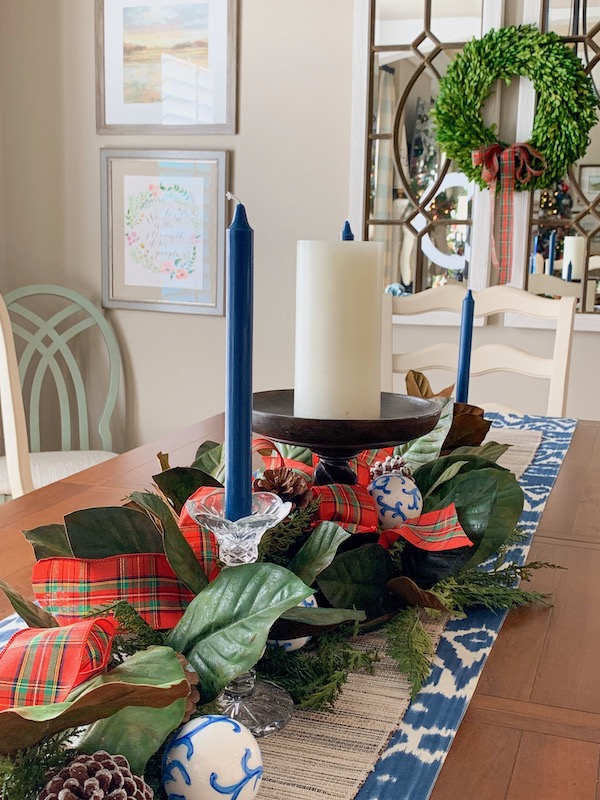 6. Take inventory of your current Christmas decorations.
What needs to be tossed, repaired, refreshed or replaced. Can you repurpose or use something in a new way this year?
What decorating basics do you need to pick up?
ornament hangers
floral wire
floral oasis foam
new ornaments
ribbon
greenery
7. Schedule parties and gatherings.
Get all the important events on the calendar now — school events, concerts, plays, church events, special parties, or cookie exchanges. Determine if you'd like to host any special gatherings and start planning now.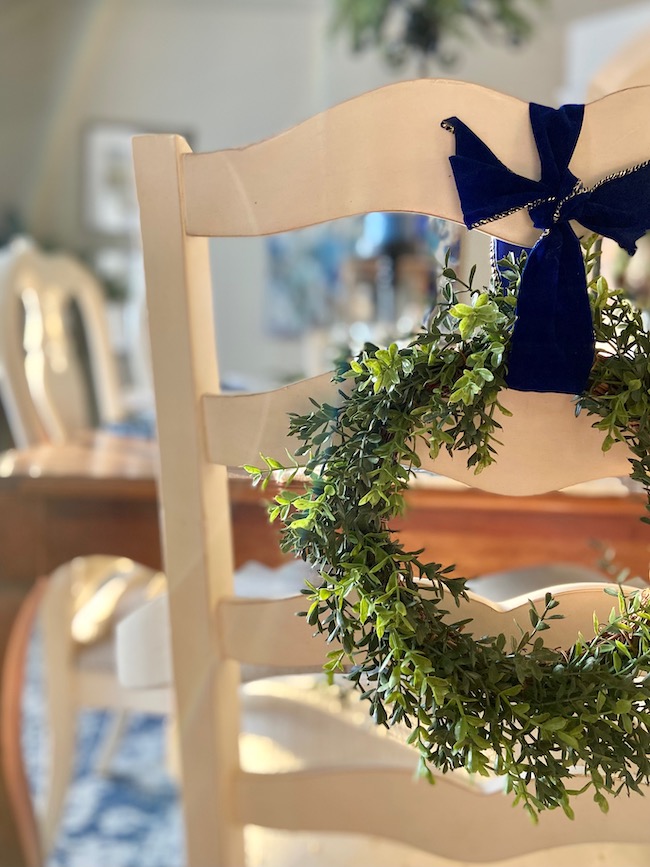 8. Determine if there are any holiday "bucket list" items or activities you want to prioritize.
Plan these now and put them on the calendar before it fills up.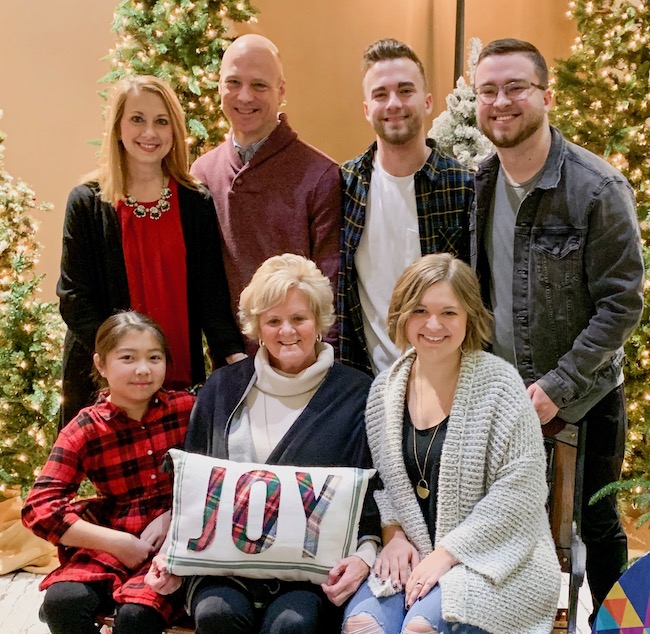 9. Pick up a few extra hostess gifts to have on hand.
You'll be so glad you have these ready to go when you need them.
10. Make holiday travel plans now.
11. Decide what Christmas treats you want to make.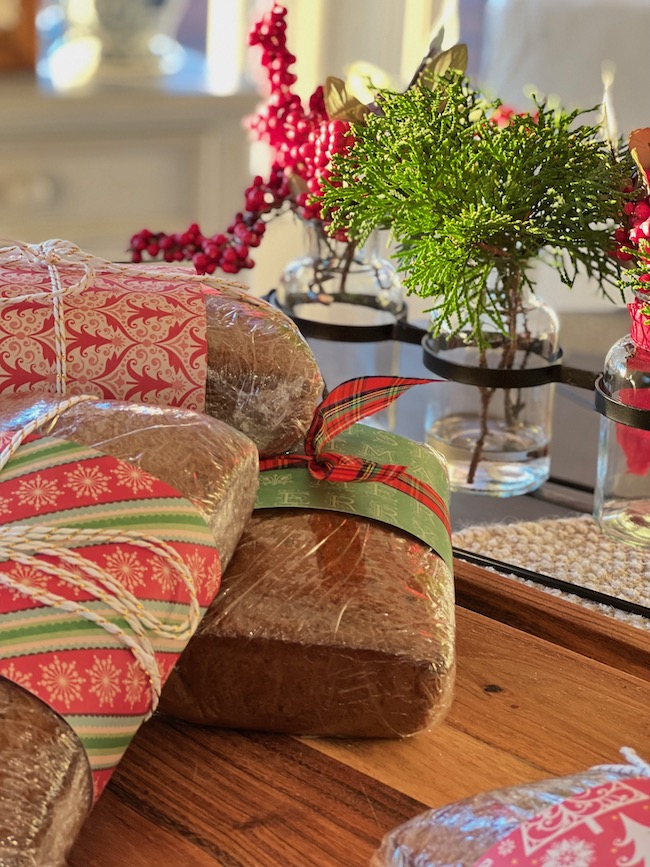 Gather recipes and shopping lists for your favorites or search for new treats you'd like to try. You can pick up basic pantry staples now. A well-stocked pantry makes baking more fun when the baking bug bites!
Decide how you want to wrap or present any baked gifts and purchase those supplies.
12. Start planning holiday meals.
Gather recipes of family favorites. If you're hosting and others are bringing dishes, decide what you would like them to make.
13. Start a grocery shopping list now and purchase any non-perishable items ahead of time.
14. Make a few casseroles or soups ahead and freeze them for company if you have family or friends staying with you during the holidays.
15. Buy or make your gift wrap.
Since you've already picked your color theme, buy gift wrap and ribbons in the colors that coordinate with your tree.
Purchase plenty of tape, gift bags, tissue paper, and boxes.
Create a gift wrapping station in your home.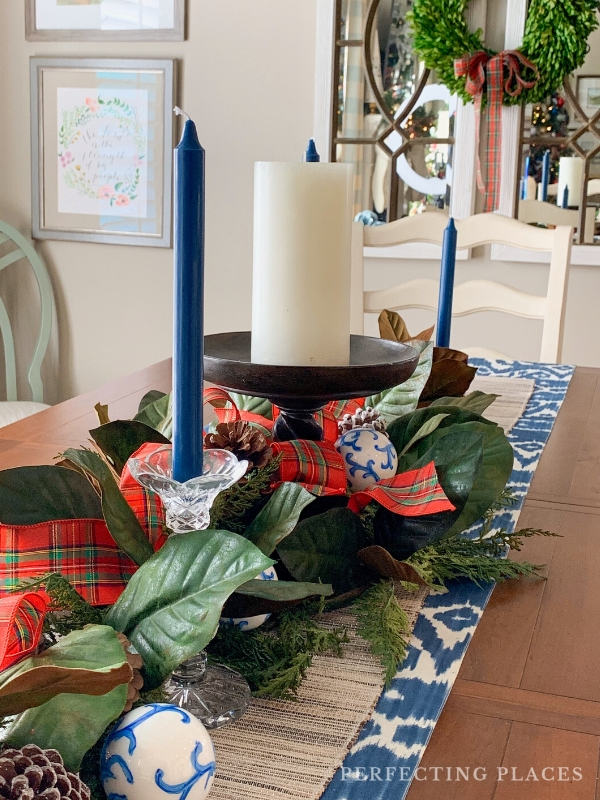 16. Plan your table decor.
What will you use for a centerpiece? What tablecloths, table runners or napkins will you use?
Plan your place settings and make sure you have service for all attending.
Will you need extra tables or seating? Make arrangements to borrow or rent extra seating now.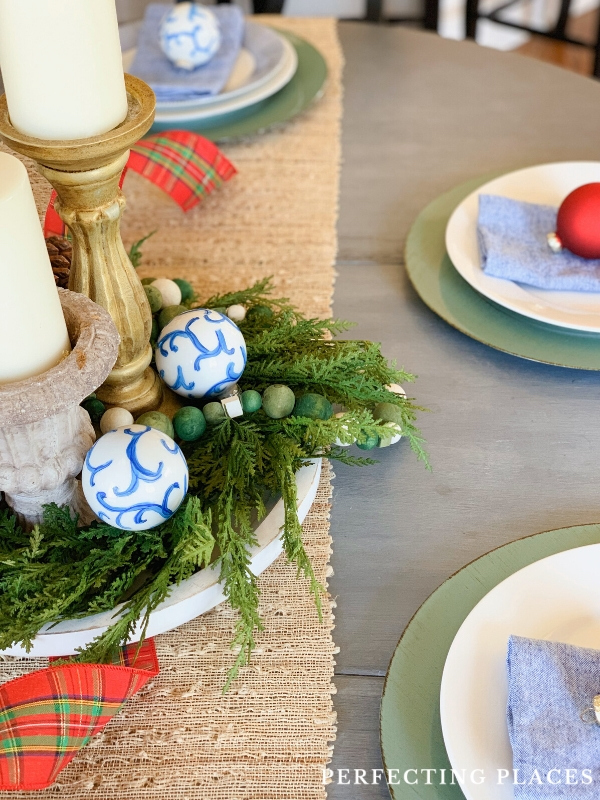 17. Make sure you have the serveware you need for your parties and gatherings.
Do you need additional trays, platters, cake stands, or large serving bowls?
18. Declutter your home.
Even if you can't do a total home declutter, at least focus on some key areas like your pantry, guest rooms, and kids' toys.
Toss or donate items that are expired, no longer used, or no longer needed.
19. Prepare your guest rooms.
Make sure you have enough bed linens and bath towels for house guests. Do you need to refresh pillows?
Gather a stash of simple toiletry items or other essentials to make guests feel at home.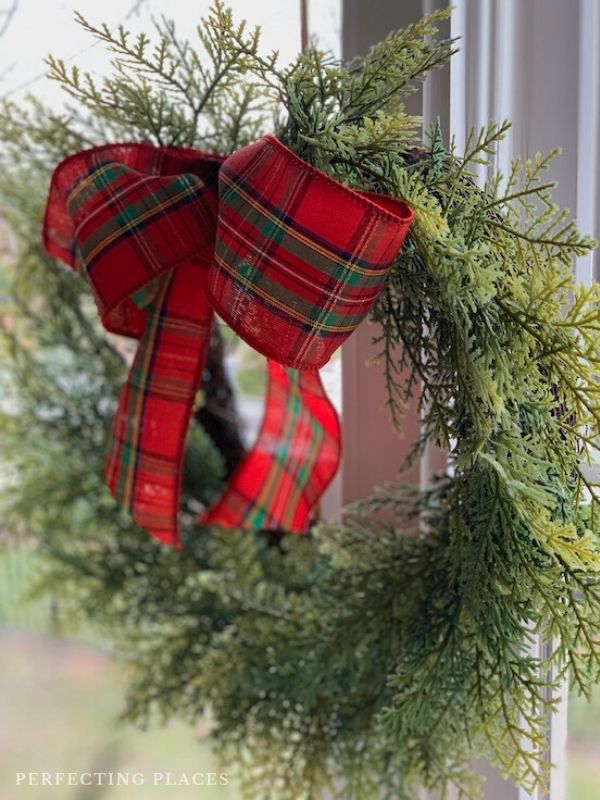 20. Do a deep clean.
Before the Christmas decorations come out, do a deep clean around your home. Clean the baseboards, dust the hard-to-reach spaces, and clean your windows.
Outdoor Christmas spotlights shining on your windows highlight all the smudges! (Ask me how I know this!)
21. Decide how you will keep the main thing the main thing throughout the Christmas season.
It's easy to get caught up in all the stuff and fluff of the busy holiday season. Make a point now to make this season meaningful and a blessing to those around you.
Celebrate advent and create a sense of expectation with the focus on the Savior.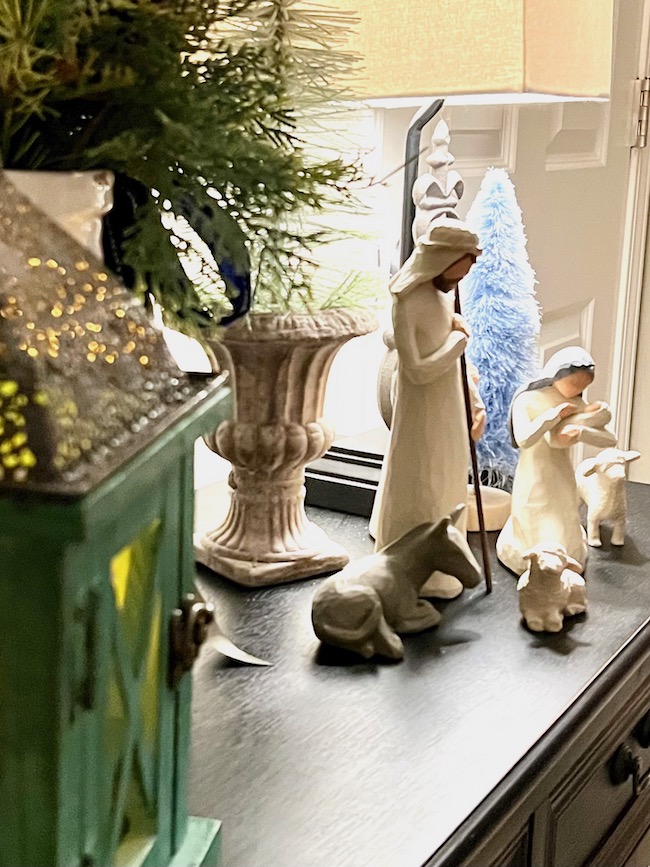 Find a way to serve or give and bless those in need.
Read a Christmas devotional throughout the season to keep your mind, heart, and attitude focused on the real meaning of Christmas.
This is one of my favorites to read and share with our family.
I hope this list is a great jumping off point to help you get organized and get ready for Christmas. Even if you like to wait until after Thanksgiving to decorate your home, you can do so many things now to be ready for all of the fun festivities later.
Happy Christmas Planning!!
Pin This Post for Later!!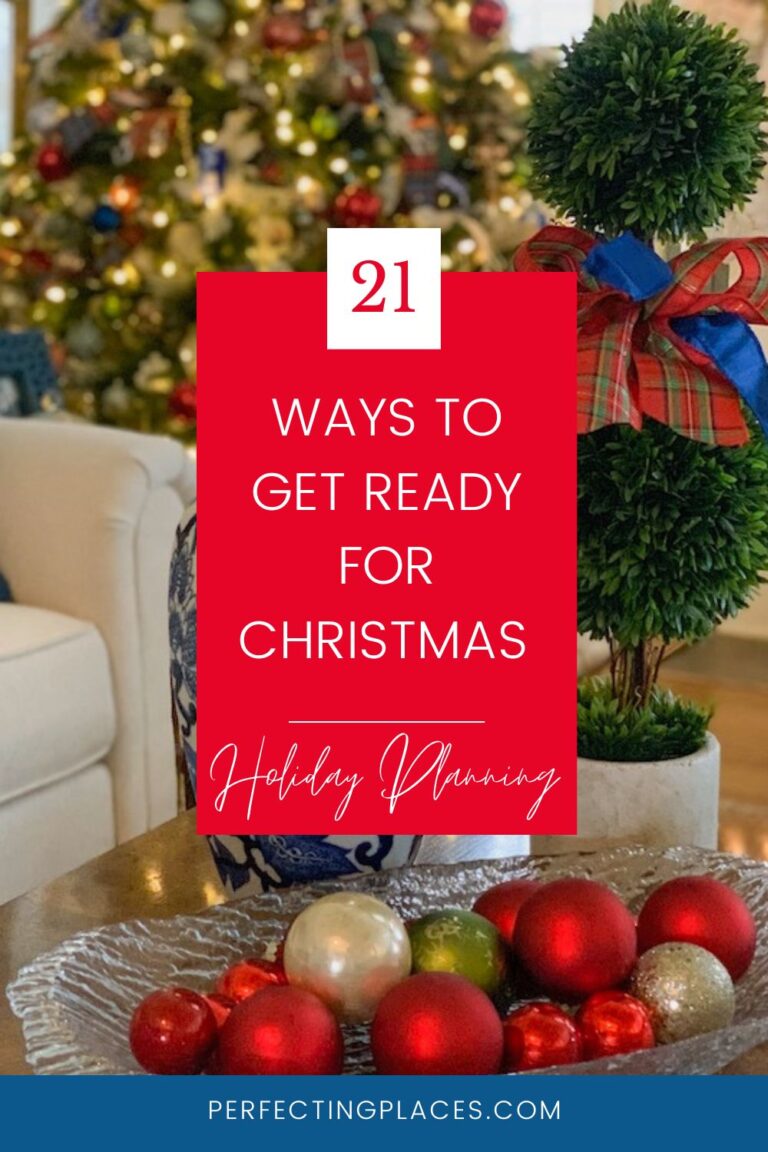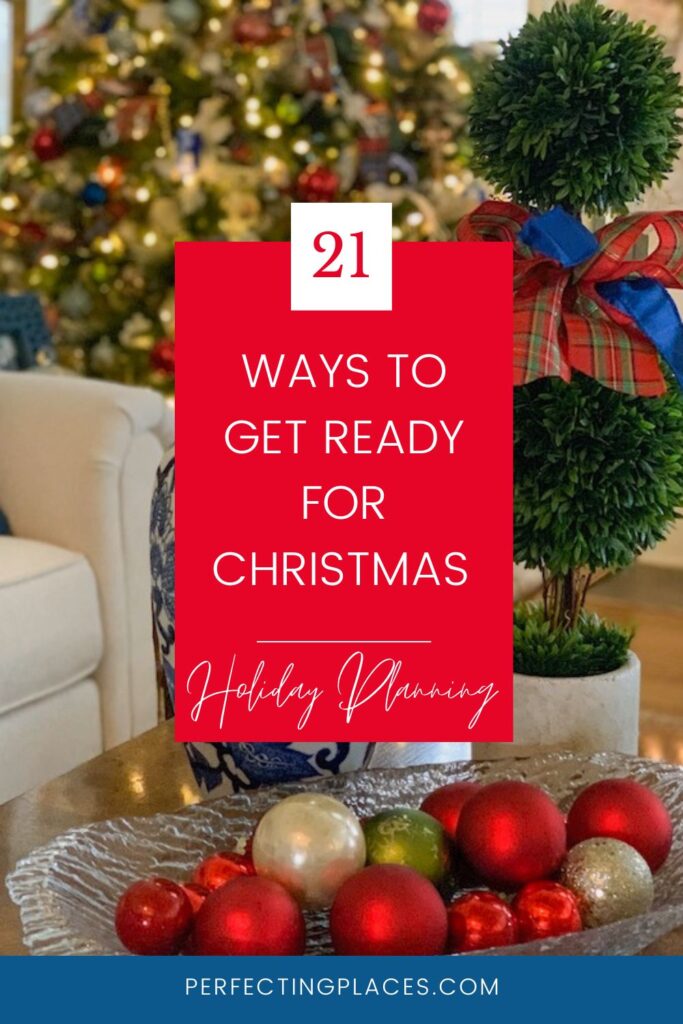 By the way, do you follow me on all the socials?? If not, check out my Pinterest, Instagram, and Facebook and be sure to follow me on all the socials so you don't miss out on any of my holiday decorating and DIY ideas!