Our Favorite Treats for Christmas Gifts
The baking frenzy has begun! Today, I'm sharing some yummy goodness — our favorite treats for Christmas gifts that we make to share with neighbors and friends.
This is the time of year when I don the apron and go all Suzie Homemaker in the kitchen! Our kitchen either feels very loved or terribly worn out during the couple of weeks before Christmas!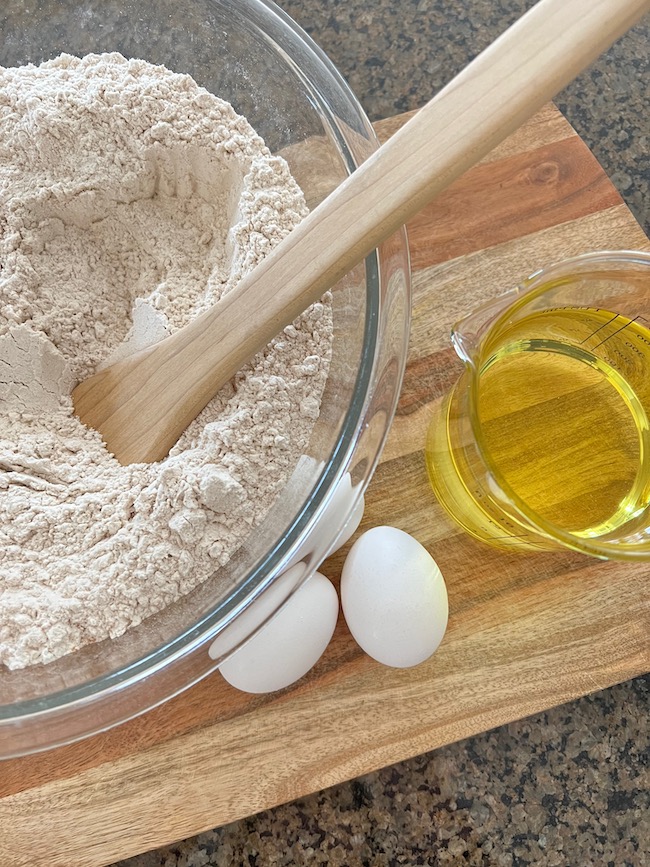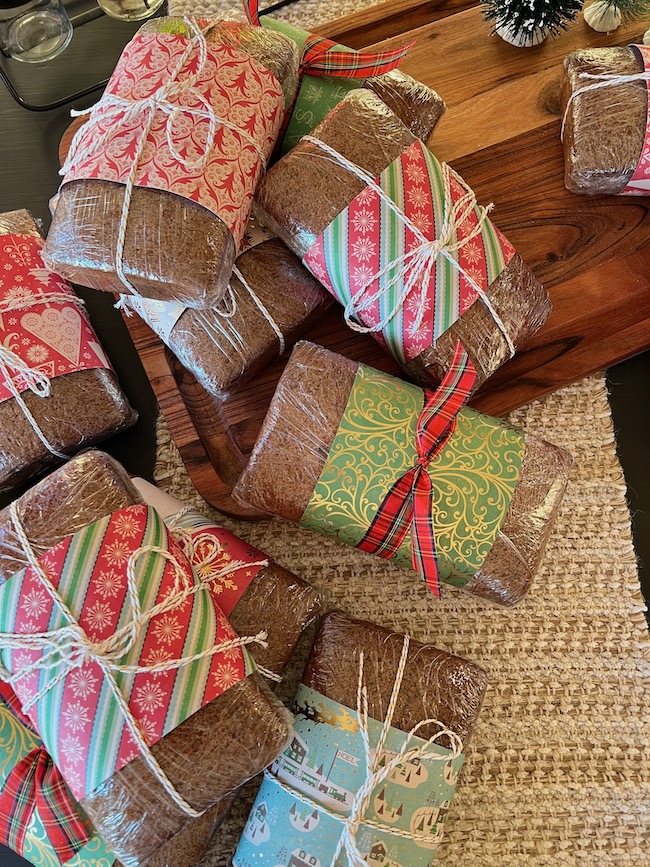 These recipes are tried and true in our family, and while I might try a few new recipes from year to year, these are the must-make treats for Christmas gifts and sharing each year!
(This post contains affiliate links, so I may earn a small commission when you make a purchase through links on my site at no additional cost to you. As an Amazon Associate I earn from qualifying purchases.)
Chocolate Chip Zucchini Bread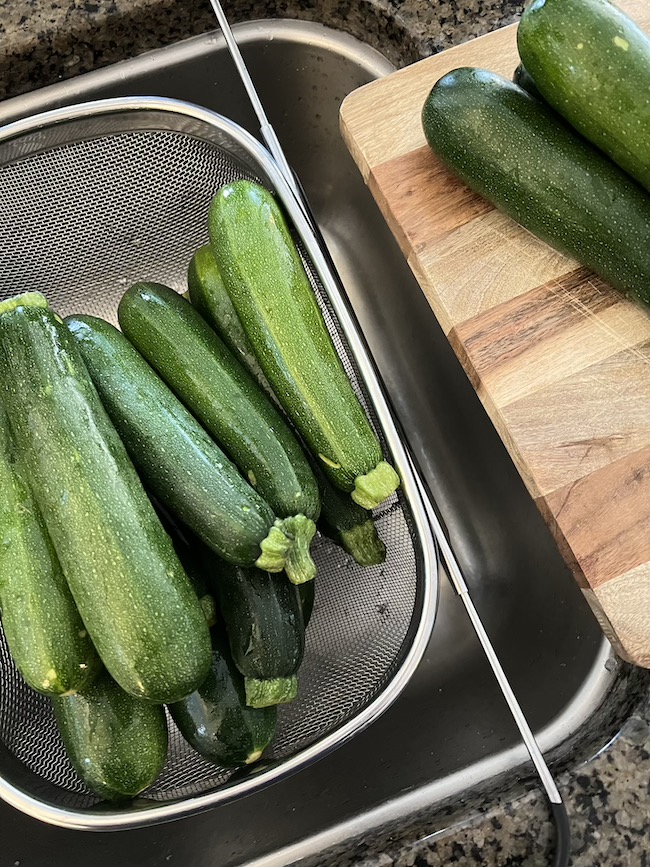 One of my favorite things to bake and share at Christmas is Chocolate Chip Zucchini Bread. My sister-in-law shared this recipe with me years ago and I've made it for Christmas ever since. It makes a wonderful gift to share. I shared this recipe along with some other family favorite Christmas menu dishes here in this Countdown to Christmas post.
Zucchini bread sounds really healthy, but in reality the zucchini is just the conduit for all the chocolate chips!
If you just call it zucchini bread that means you can eat it for breakfast, right??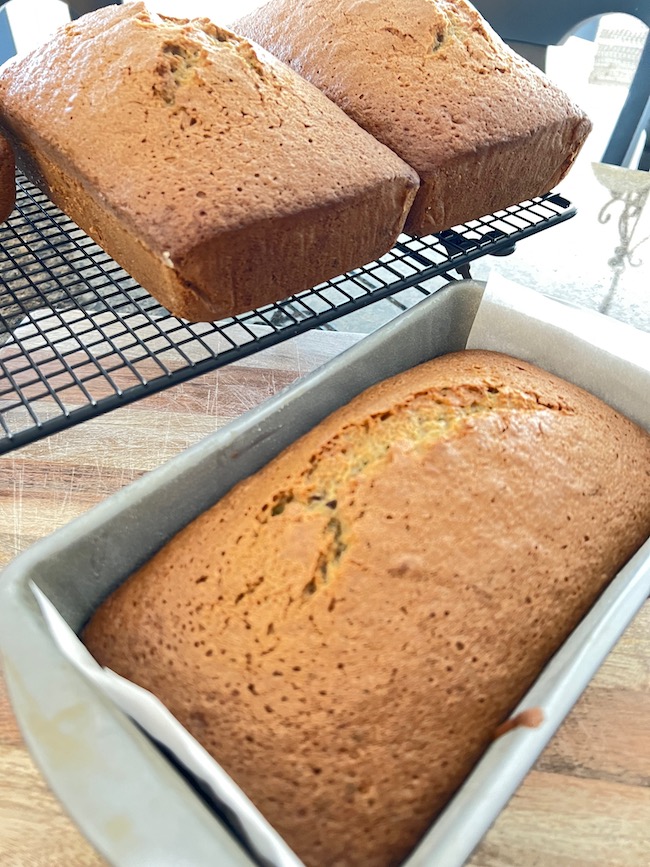 This is the recipe I use for my Chocolate Chip Zucchini Bread.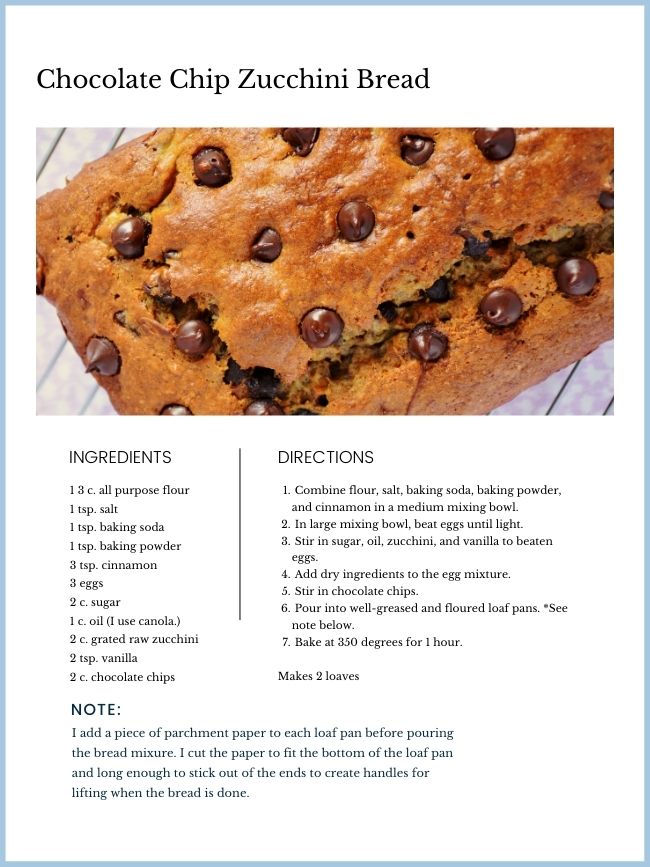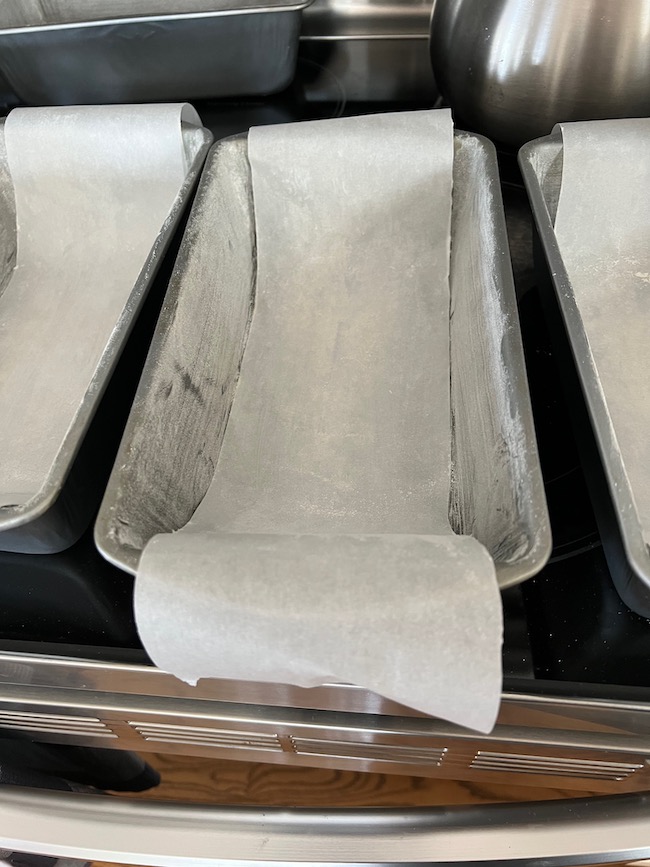 This is how I prepare the bread pans for baking. I've learn through the years that this is the best way to remove the baked bread from the pans without sticky and leaving large chunks of chocolate chip goodness in the bottom of the pans. It's so worth the extra step to have beautiful loaves for gifting!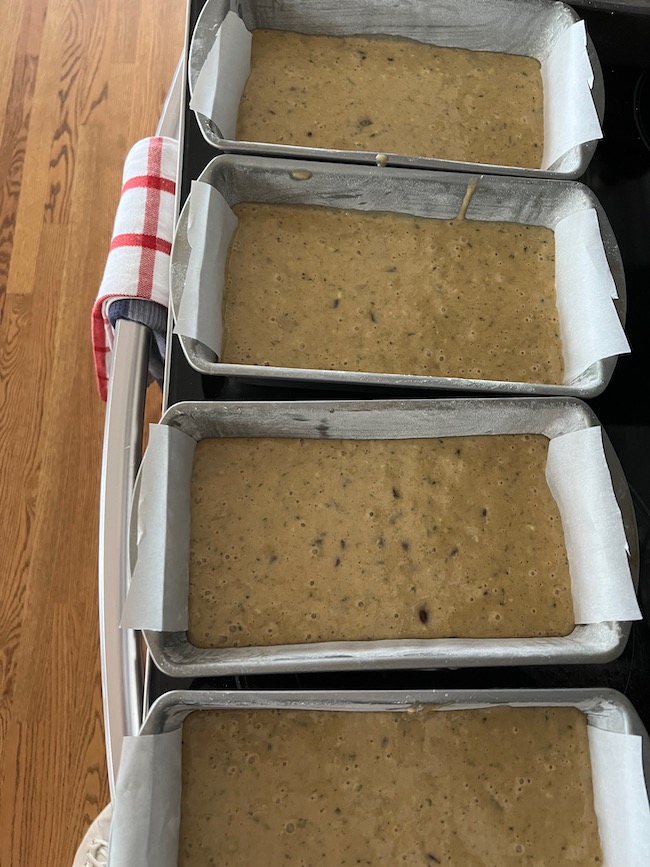 Christmas Sugar Cookies
We also love to bake and decorate Christmas cookies. I've been making this classic recipe from Southern Living for years. My mother always made this sugar cookie recipe, and it's my favorite — the perfect flavor and texture.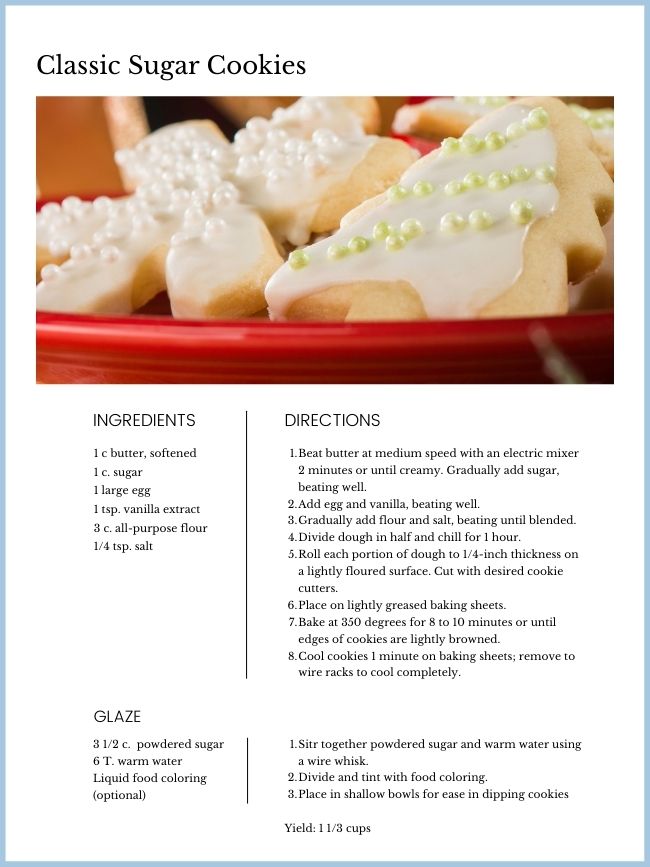 Two More Hume Family Favorite Christmas Treats
The next two recipes are more about melting than baking! They are a little messy to make, but they are two of our favorite Christmas candy treats.
Peanut Butter Balls
This recipe for Peanut Butter Balls is from my mother. She made these years ago when I was young, and I started making them for Christmas when our boys were small. The boys are now 26 and 23, but these are still a favorite rich, creamy peanut-buttery Christmas treat in our home!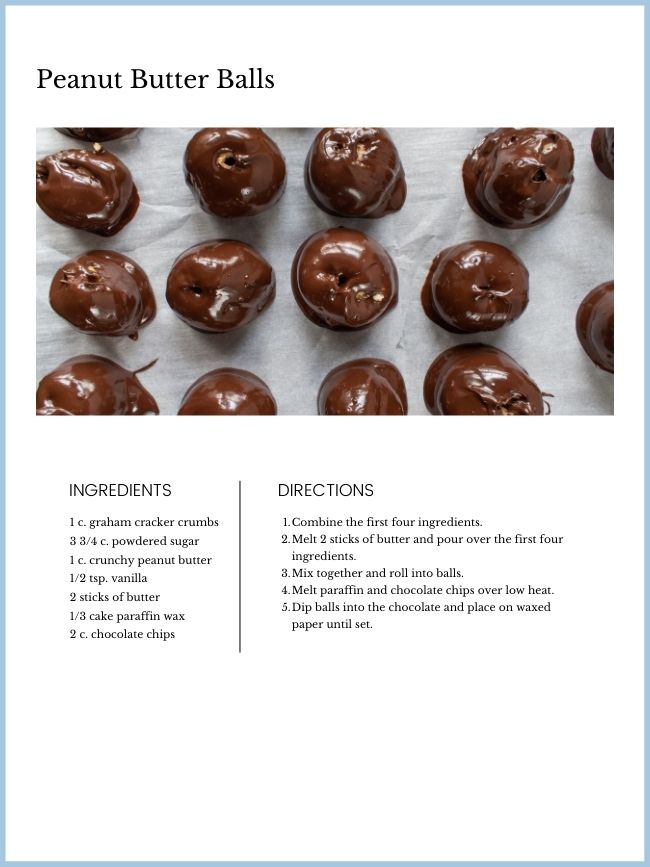 Graham Cracker Toffee Treats
When my husband and I were newly married, before children, our Sunday school teacher for the young-married couples class we attended made these delicious Graham Cracker Toffee Treats at one of our game night events. That was almost 30 years ago, and I've made these ever since. I don't know that she called them Graham Cracker Toffee Treats, but that's what we named them.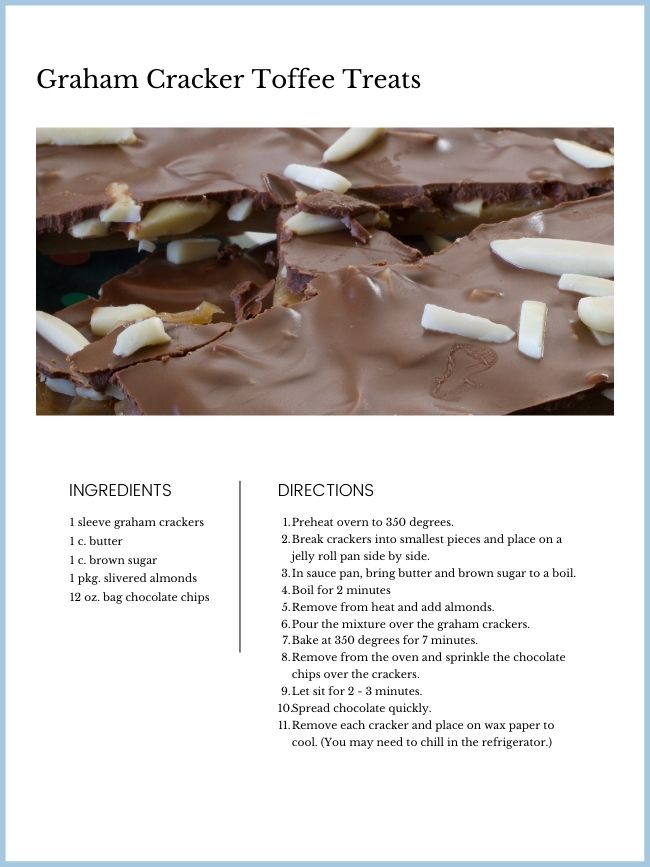 Other recipes come and go each year in our home depending on how much time I have to bake, but these four treats are Christmastime staples year after year, and I hope you enjoy them! They have definitely stood the test of time in our family!
How to Wrap Your Treats for Christmas Gifts
The plastic wrapped bread makes a really pretty gift in and of itself. Handing someone a gift of homemade bread just feels like handing them a piece of home.
However, you can take the plastic-wrapped bread up a notch with this simple gift wrapping idea. After double-wrapping the zucchini bread with plastic wrap, I cut wide strips of pretty holiday scrapbook paper and wrap it around the bread. You can secure the paper with tape on the bottom side.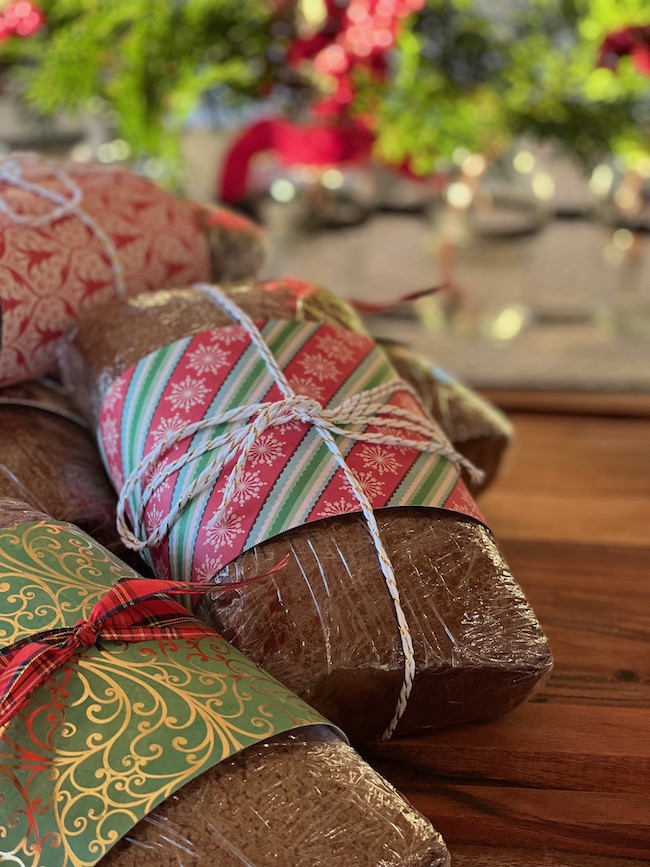 Add pretty ribbon or string and you have a really simple, but festive gift for your neighbors and friends.
It's extra easy when you have the cutest and sweetest gift-wrapping helper.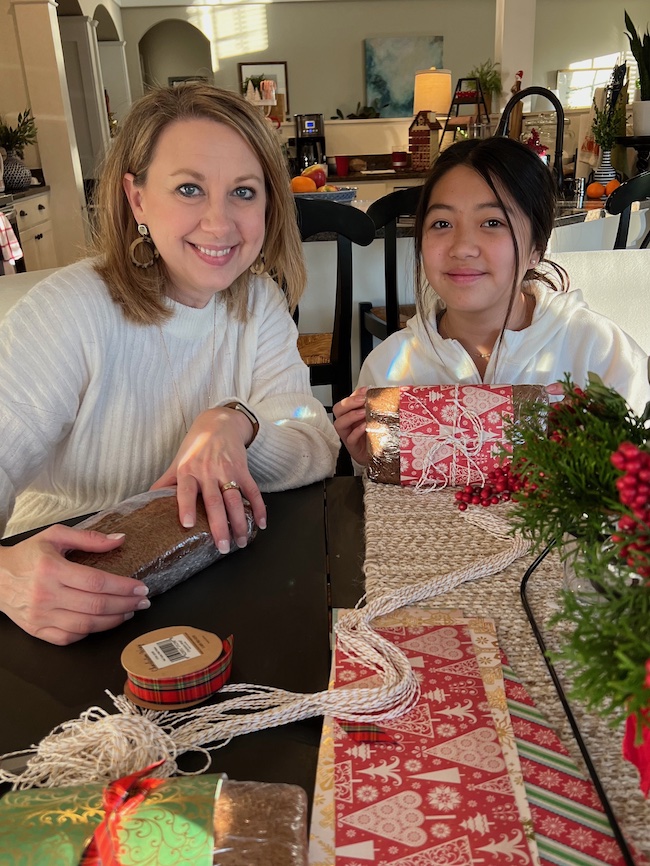 Through the years, our family has loved driving around delivering gifts to friends and walking to neighbors homes to deliver gifts. It's a really special way to make some Christmas memories with your family and instill a love of giving.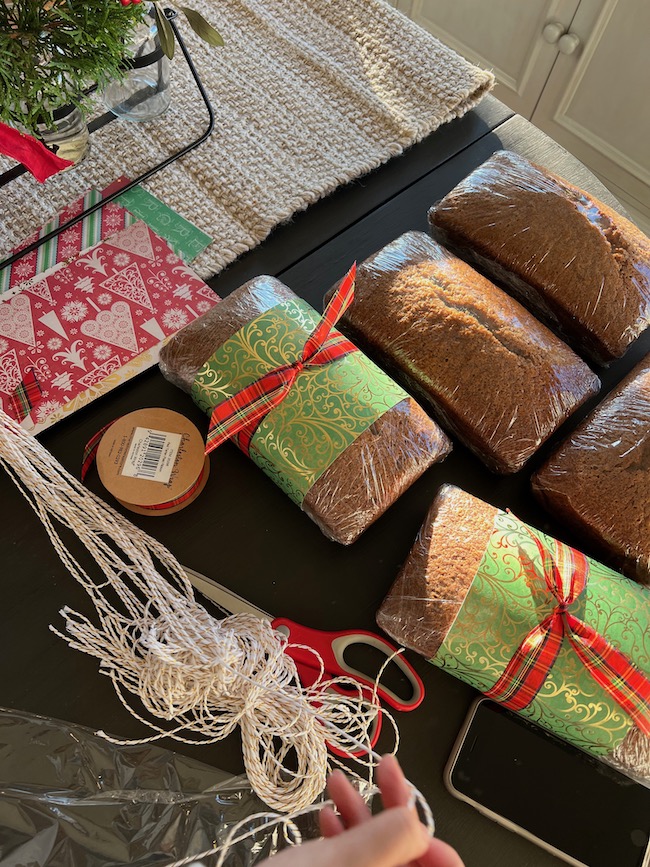 Below are some other creative boxes and tins for sharing Christmas goodies with friends and neighbors.
---
---
… and some great baking supply options as well.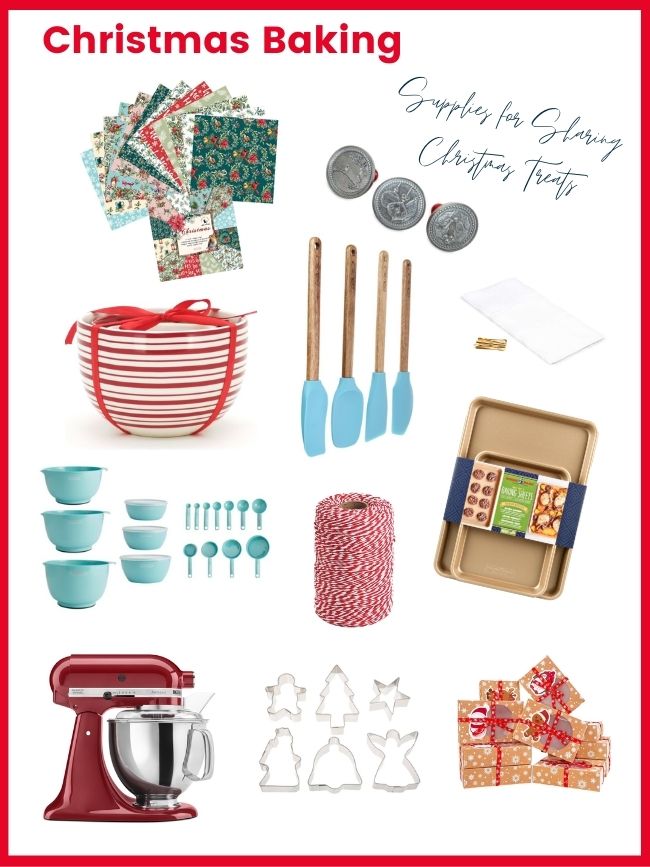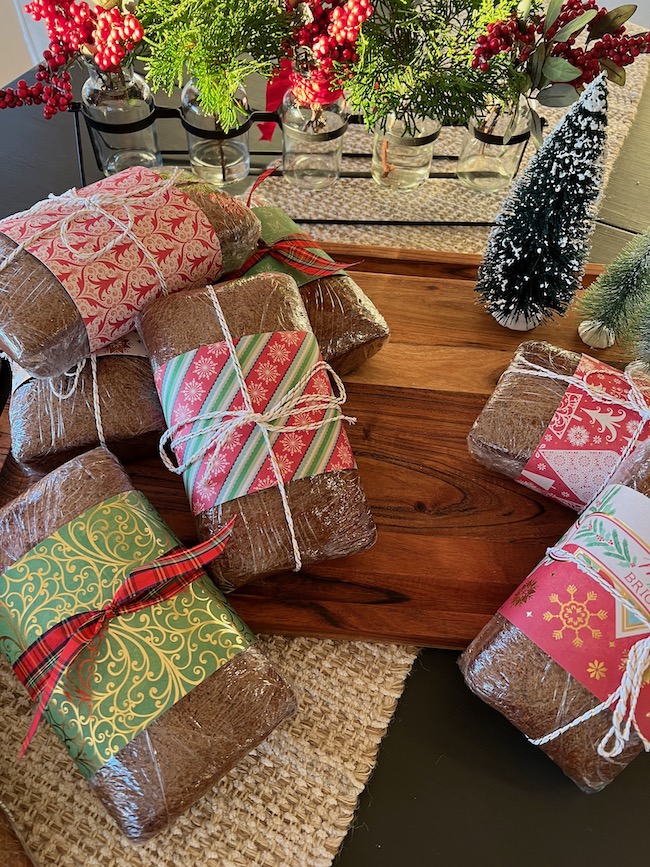 I hope you give some of our favorite treats for Christmas gifts a try, and please let me know if you do!!
Have you started your holiday baking? What special treats do you make for Christmas in your family?
Happy Baking!!
For other DIY Christmas ideas for neighbors and friends you might enjoy:
DIY Christmas Decor You Can Make with Yarn — Tassel Trees and Pom Pom Wreaths