Sophisticated Coastal Decor for Your Home
Do you love a coastal decor vibe? I'm sharing how to create a sophisticated coastal decor look in your home without being beach-themed.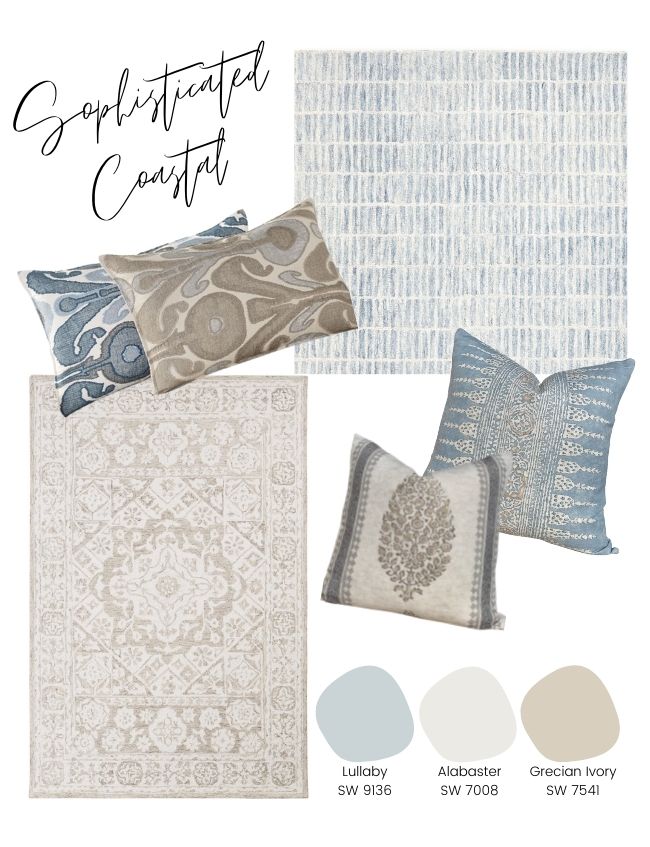 (This post contains affiliate links, so I may earn a small commission when you make a purchase through links on my site at no additional cost to you.)
Spring has definitely been on my mind lately, and this weekend was the perfect break from February weather for us.
Sometimes you just need a bit of summer, and this Winter Break weekend was just the perfect shot of summer we needed to get us through a few more weeks of winter!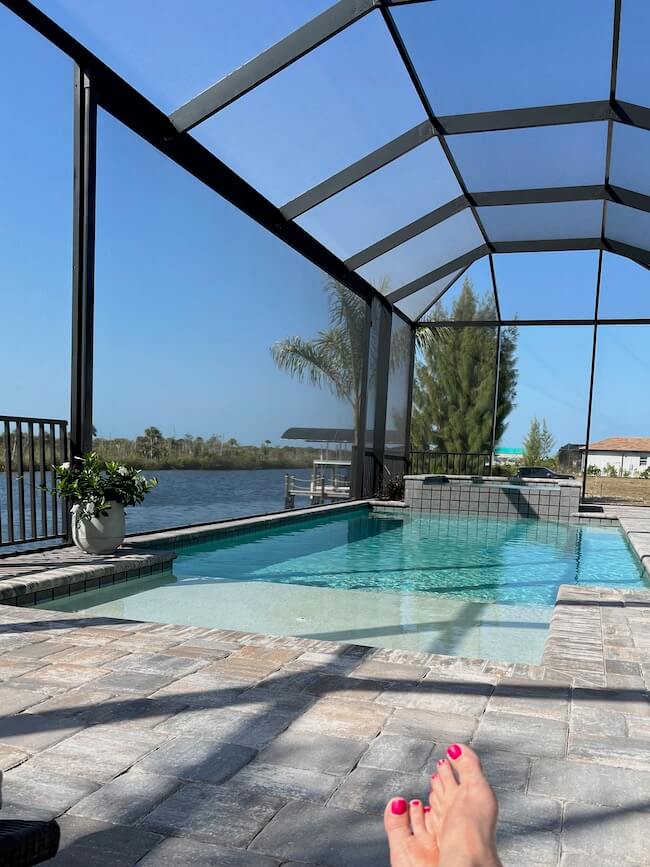 We spent the weekend with family in their gorgeous new Florida home and were able to have some wonderful down time in the perfect setting!!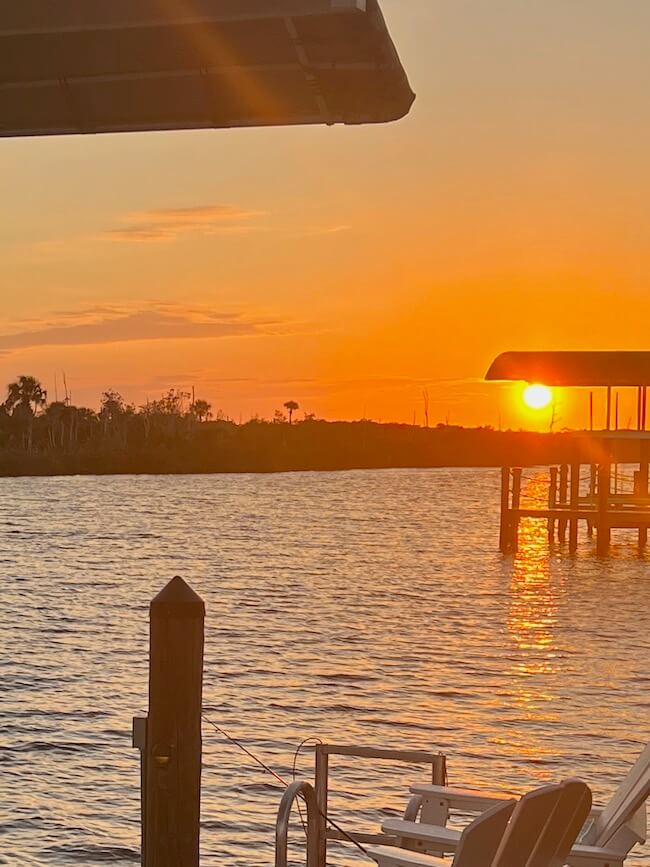 While we're back to the reality of February weather in Kentucky this morning, I'm reflecting on the beautiful sophisticated coastal style of their home, and thought it would be fun to share some ideas and sources to bring a little touch of the coast to your home.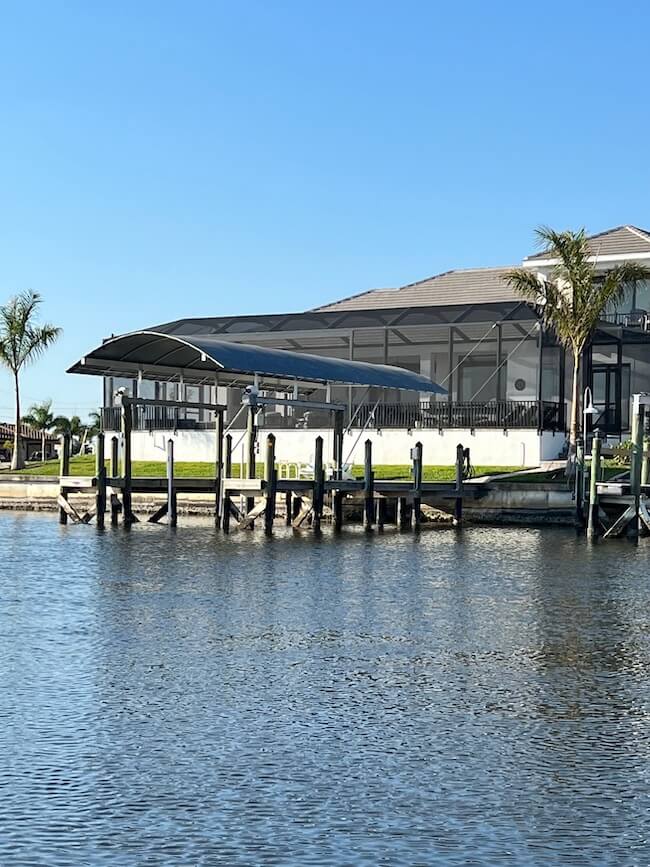 The trick is creating an elegant, yet relaxed coastal feel without having a "beachy theme", and today I'm sharing some pretty rug and pillow sources that create the perfect coastal look without feeling too "beachy".
Rugs for a Sophisticated Coastal Decor Look:
The colors, textures, and patterns in these pretty neutral and soft blue rugs would pair together perfectly in your home.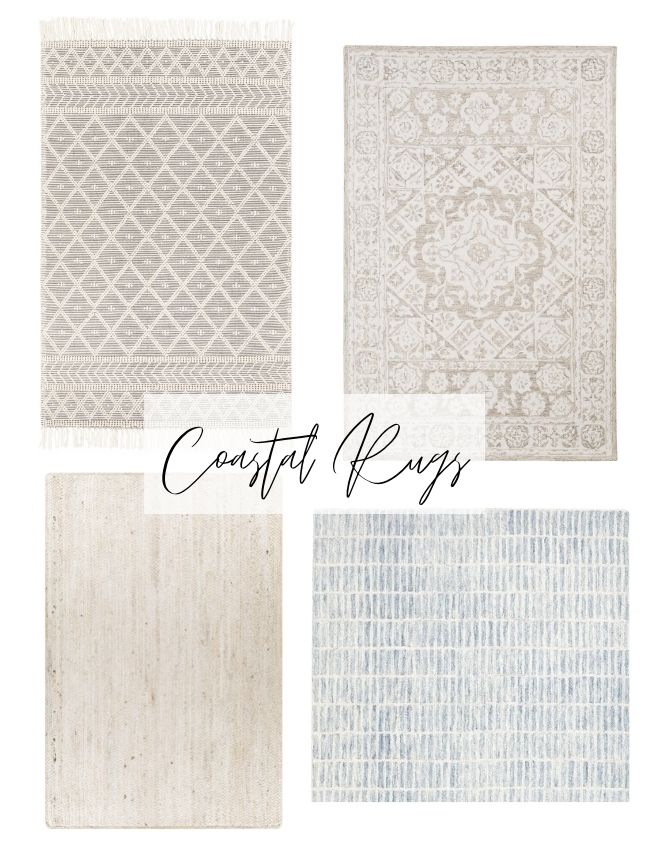 Pillows for a Sophisticated Coastal Decor Look:
This pillow collection has a casual, yet elegant feel, which is perfect for creating a sophisticated coastal look.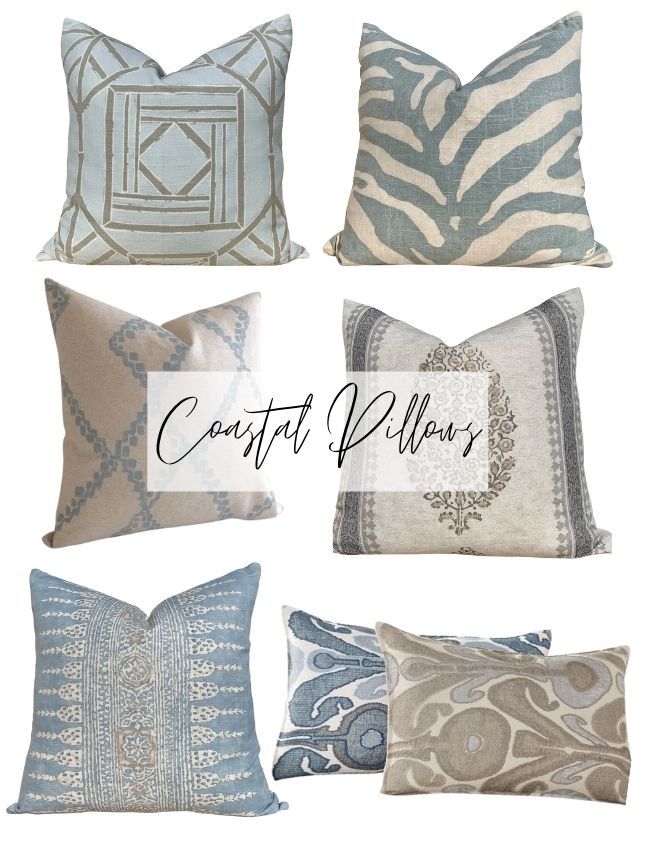 These rugs and pillows could be used in a home in any area of the country, not just near a beach because they aren't beach-themed. Yet, they give off a sophisticated coastal vibe with their colors, designs, and textures. They remind you of sand and sea without blatantly being beach-themed. These rug and pillow combinations are soft and serene and can be used in various combinations throughout your home for a cohesive look.
Sophisticated Coastal Paint Color Scheme:
Blues, off-whites, and light beiges or warmer grays form the perfect paint color scheme for a sophisticated, yet relaxed coastal vibe. The following are some of my favorite Sherwin-Williams coastal paint colors.

I hope these coastal decor ideas add a little bright spot to your February day no matter where you live!
You might also enjoy:
My Kitchen Paint Color Combination – SW Alabaster and BM Hale Navy
DIY Antelope Print Pillows for the Living Room