Happy, Happy Saturday, sweet friends!! I hope you're having a wonderful weekend full of fun things!!
Our sweet girl is on a winter break from school, and we're soaking in some Florida sunshine this weekend with sweet family in their beautiful new home!!
Can't you just feel spring right around the corner?? Maybe I'm just imagining it, or maybe I'm just trying to will it to come, but oh, I am so ready for it!! This week I've been scheming and dreaming about all the pretty spring things for home!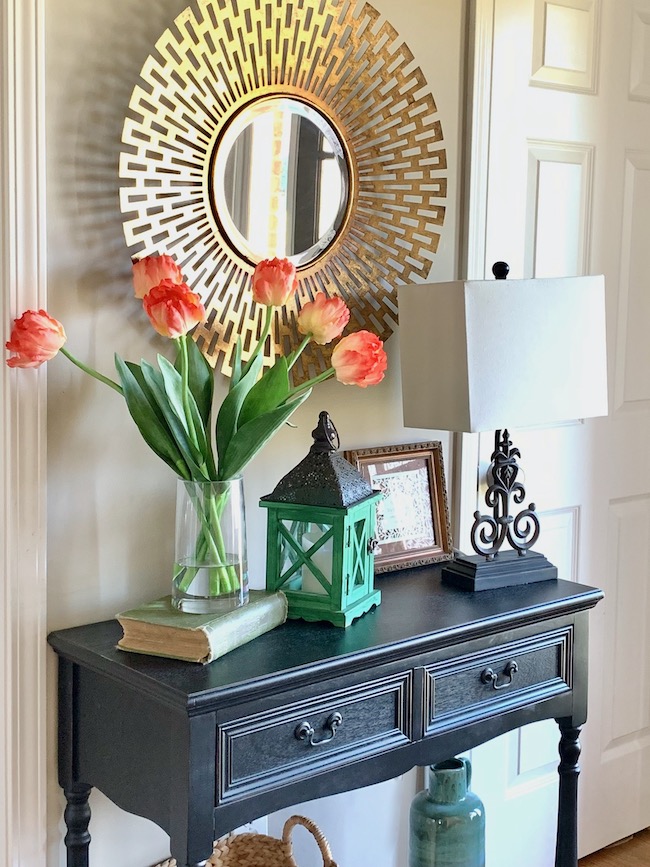 I shared some inspiration for early spring decorating in this post on the blog this week. Read 9 ways you can add touches of spring decor around your home.
I also shared a fresh, bright spring color palette for your home in this post.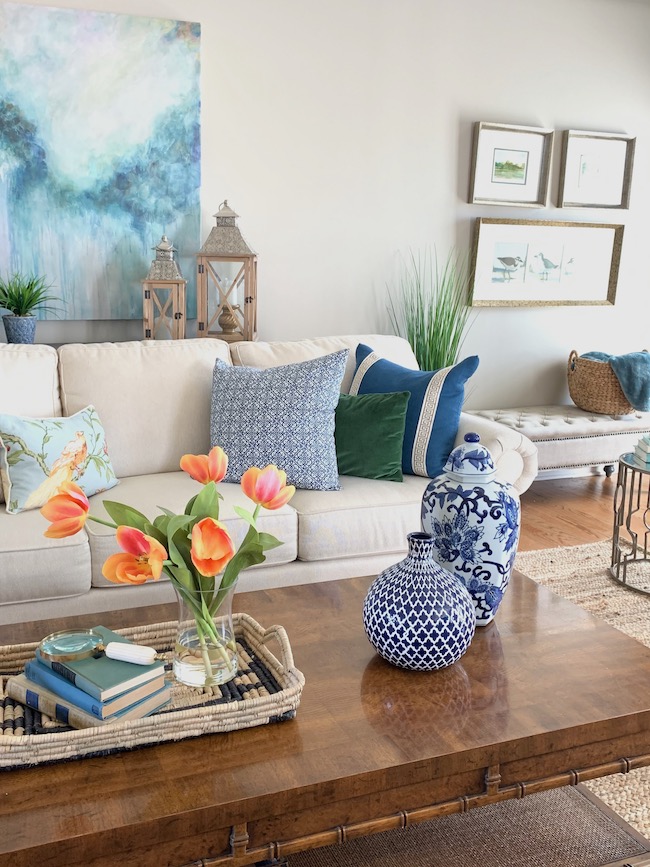 Now, for some really fun things I've found this week!
1. Jenni from Dear Lillie Studio made this beautiful tulip cake for Valentine's Day, but it's perfect for Easter, Mother's Day, birthdays, or any event you need a gorgeous cake!!
2. Thistlewood Farm's  checkerboard floor project and main bedroom makeover is amazing!! (I'm seriously considering doing this in my own bedroom.)
3. Do you love the look of natural raw wood furniture? Check out this stripped antique armoire makeover! by Rachel at Maison de Pax.
4. Leslie at My 100 Year Old Home shared this pretty flower cupcake tutorial — and I just think I might be able to do this!! So pretty!
5. This pretty Instagram account to follow is full of pastels and patterns in lovely blues, green, and pinks. So many pretty design pics!!
6. These  blue and white decoupage Easter eggs  are so pretty!
7. This artist's lovely IG account is full of the prettiest watercolor stationary, prints, and more!
That's all for this Saturday! I hope you have a wonderful weekend full of all the things you enjoy!
Thanks so much for stopping by!