Happy Saturday, friends.
Can you believe we have snow in Kentucky this weekend?? In the midst of all the spring decorating, we have a little reminder that winter isn't quite finished with us yet.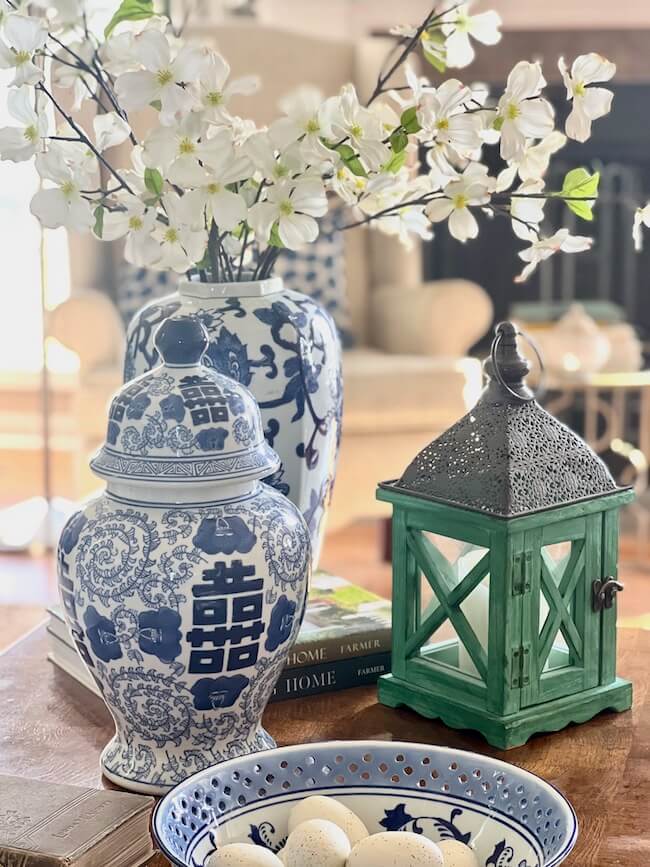 We're in Knoxville this weekend!
I'm sure there will be lots of basketball watching, maybe a little Catan playing, and certainly some favorite Knoxville foods consumed while we're here!
And Rosie is especially excited to spend some quality time with her nephew, Nelson!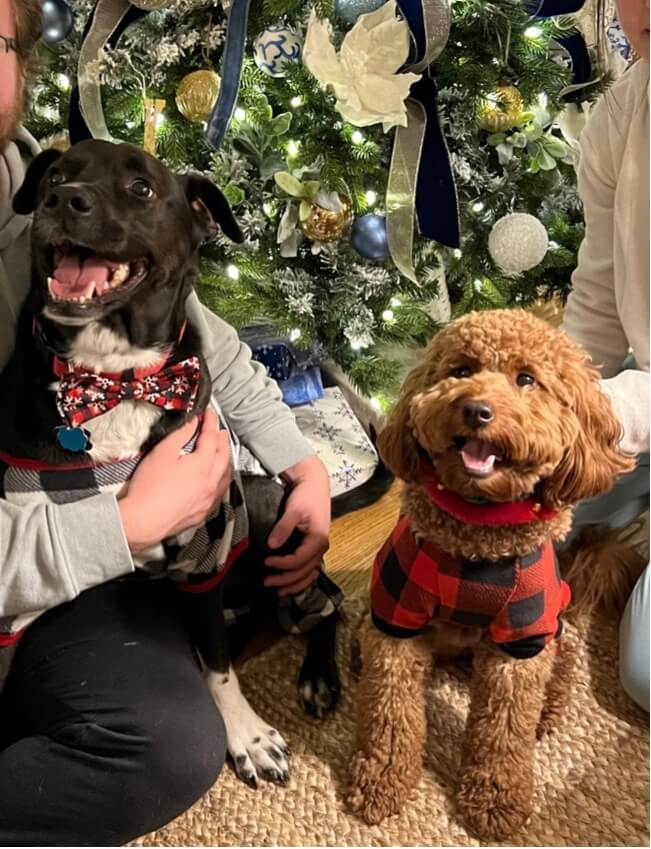 They haven't seen each other since Christmas!!
(I love how they're holding hands in this picture — probably commiserating in their confinement to the kitchen).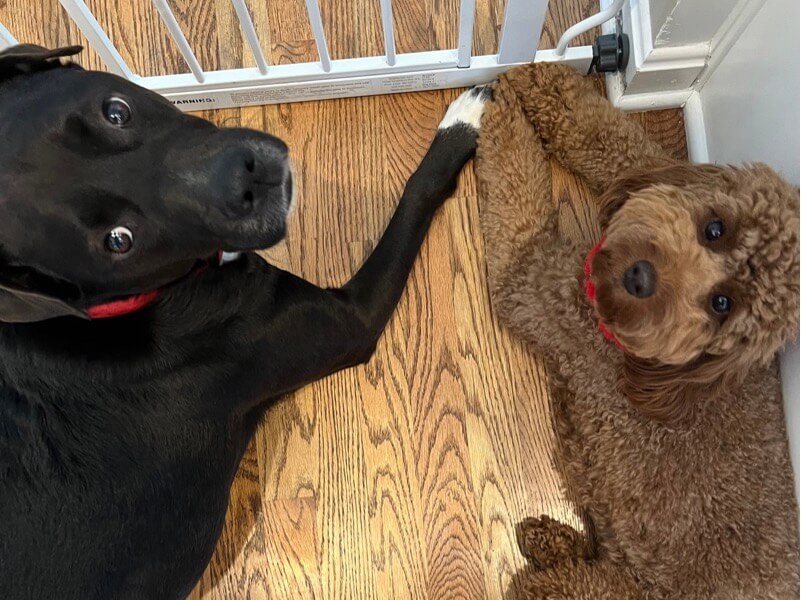 This week on the blog we've been doing some spring decorating!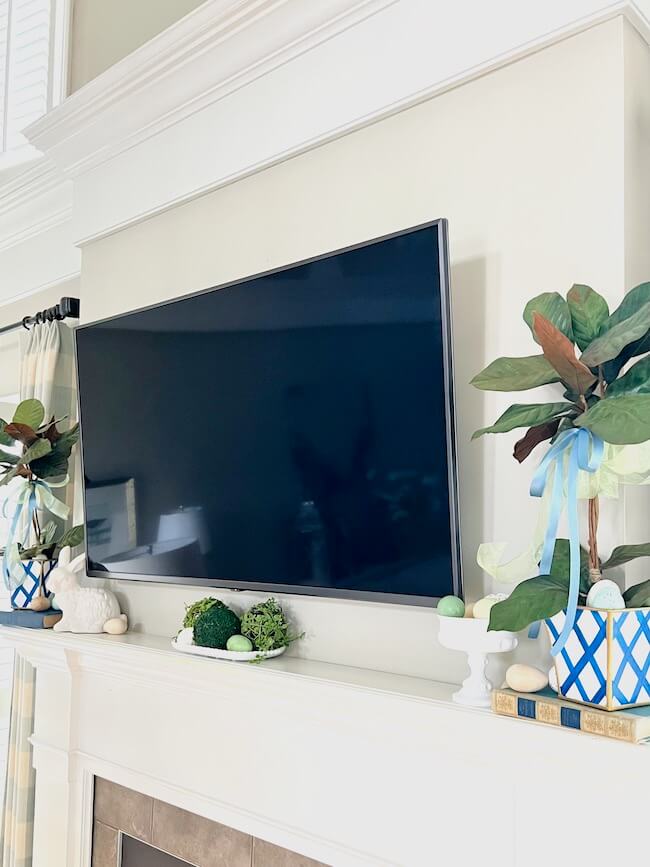 I shared our mantel all decked out for spring.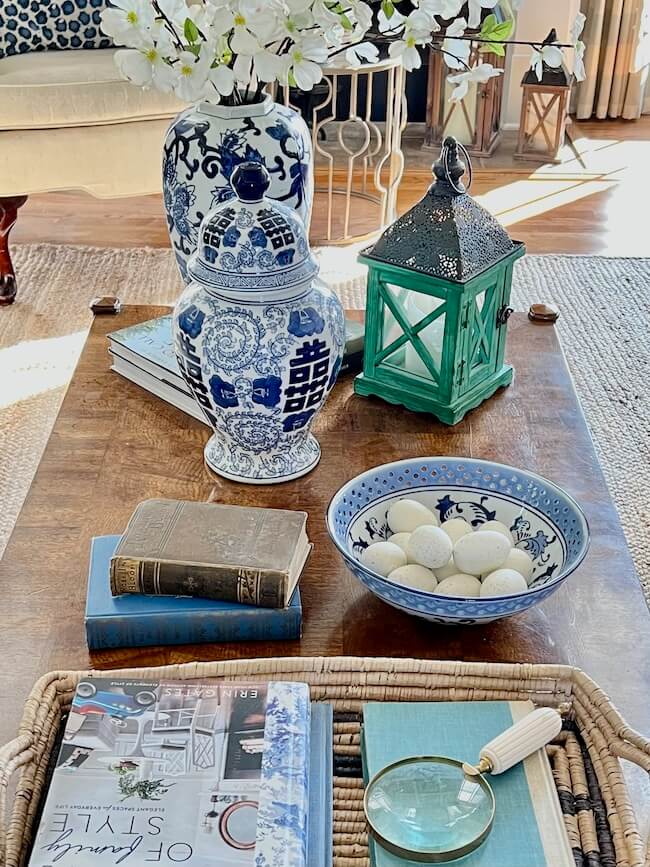 And our pretty blue and white spring coffee table decor in this post.
Now for all the fun things I've found this week!!
1. I love the throw pillow combination in Yvonne's post about transitional style! Those zebra pillows!!!
2. This terrific tip for cleaning your wax brushes!!
3. Make your own moss painted Easter eggs! Love this idea!
4. I completely agree with Leslie's post about white kitchens!!
5. Dimples and Tangles Spring Home Tour is full of gorgeous color! (I love her pink rug!!)
6. I love this curated collection of art prints and sketches from Etsy shared by Dear Lillie Studio!
7. Love KariAnne's heart and this sweet post she shared about hope.
I hope you all have a wonderful weekend!
Thanks so much for stopping by!