The Best Green Home Decor Accents
To get in the St. Patrick's Day spirit today, I'm sharing some pretty green home decor accents to add a touch of spring green to your home.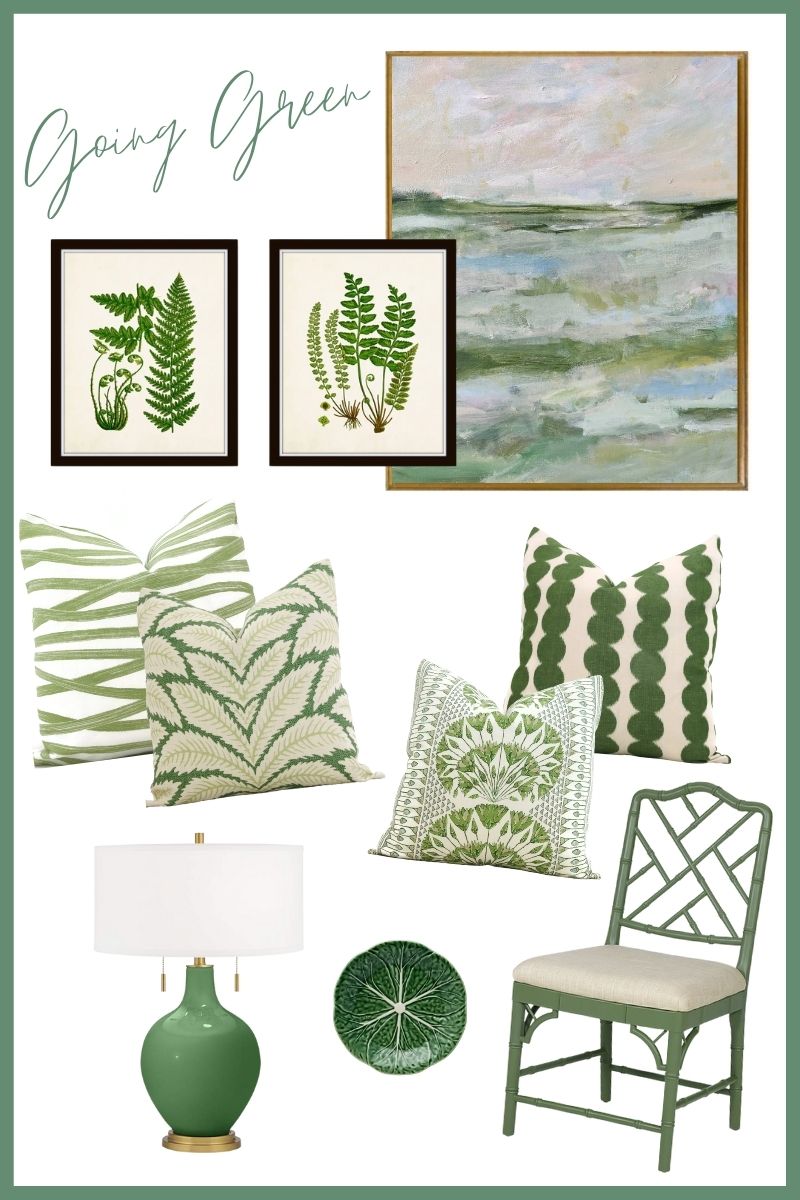 (This post contains affiliate links, so I may earn a small commission when you make a purchase through links on my site at no additional cost to you.)
Today's episode is brought to you by the color green!
Green is fresh, vibrant, and full of life! And green is a terrific color for decorating. I would argue that it's one of the most versatile colors because it works in cool color palettes as well as warm color palettes.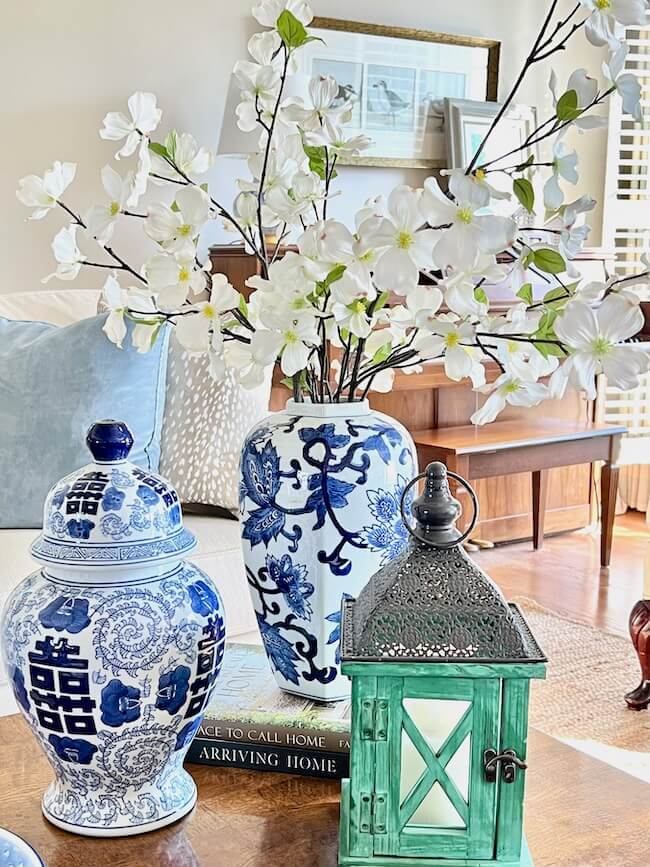 Vibrant green accents pair beautifully with blue and white color schemes such as these blue and white ginger jars.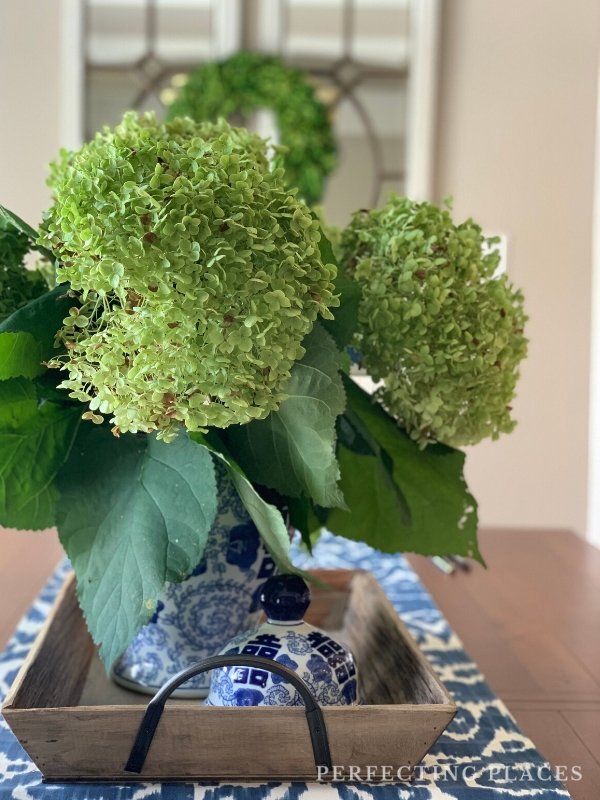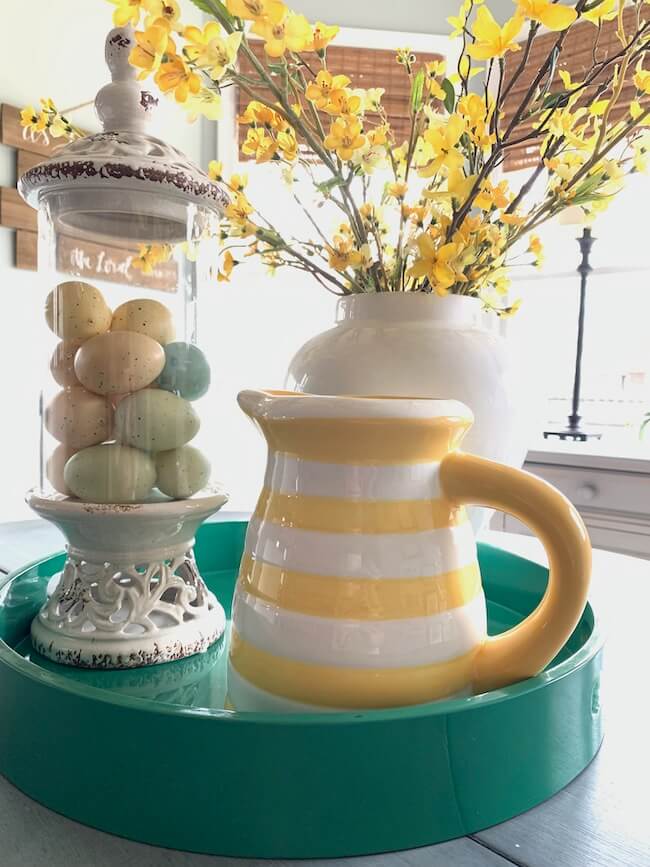 This green tray is fresh and pretty with the warm yellow pitcher and forsythia branches.
When adding green to your home decor, you can take some cues from the shades of green that appear in nature. The abundance of varying shades of green in nature illustrates the versatility of the color green for home decor. There are so many varying shades of green in our natural surroundings, and this demonstrates how well varying shades of green can work well together in your home decor.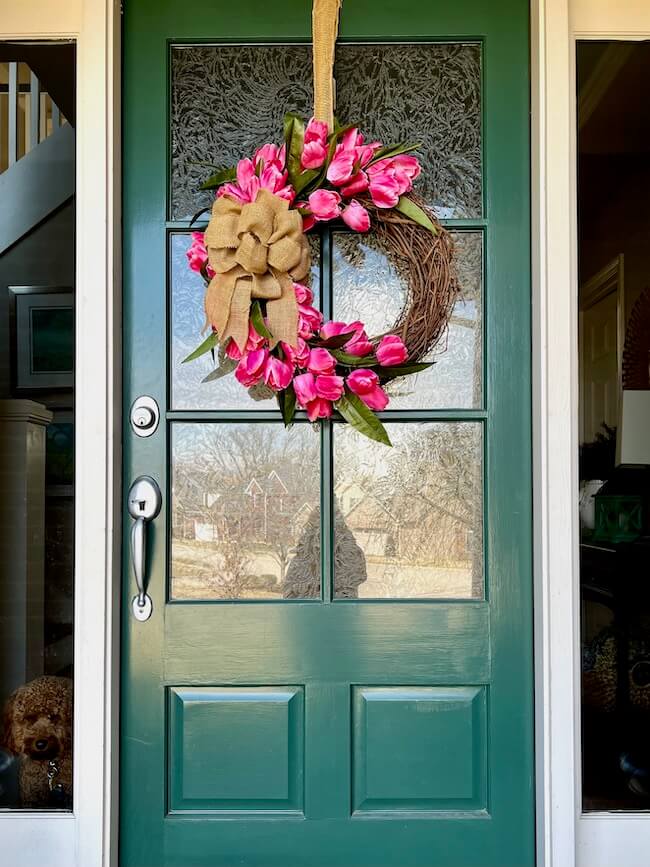 Green pairs well with most other colors. Think about all of the colors of flowers. They all grow on green stems, surrounded by lots of green foliage in green yards. Green is the perfect accent color as well as backdrop color to your home decor as evidenced in nature.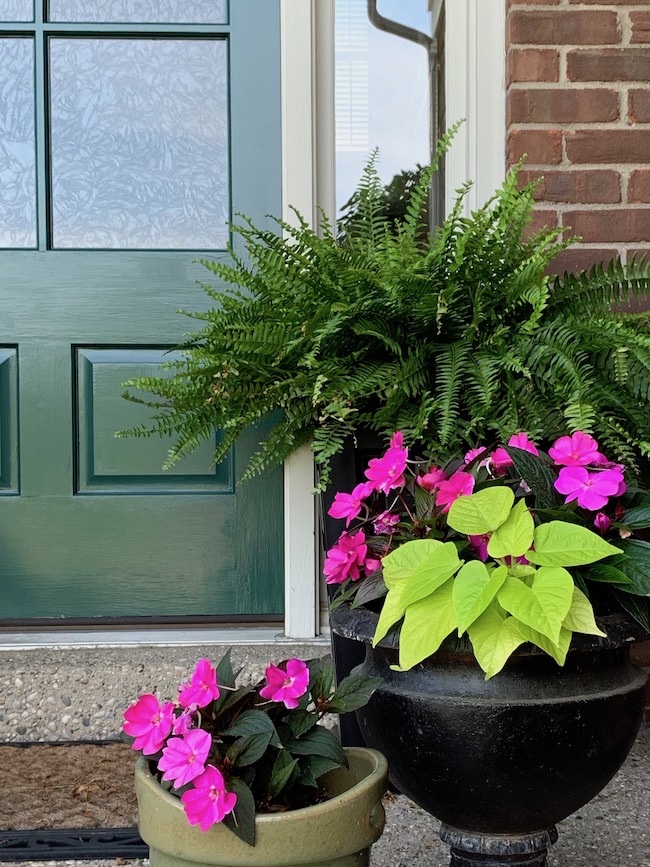 Green adds life to your home's color palette. If your colors are mostly cool blues, green will add a touch of warmth. Such as this pillows below.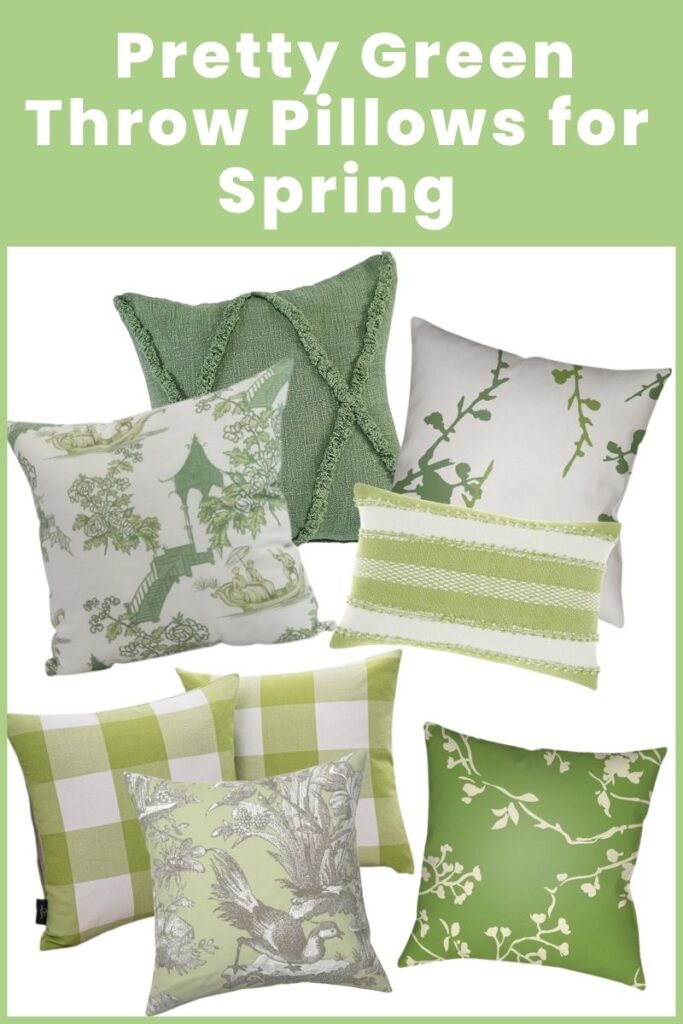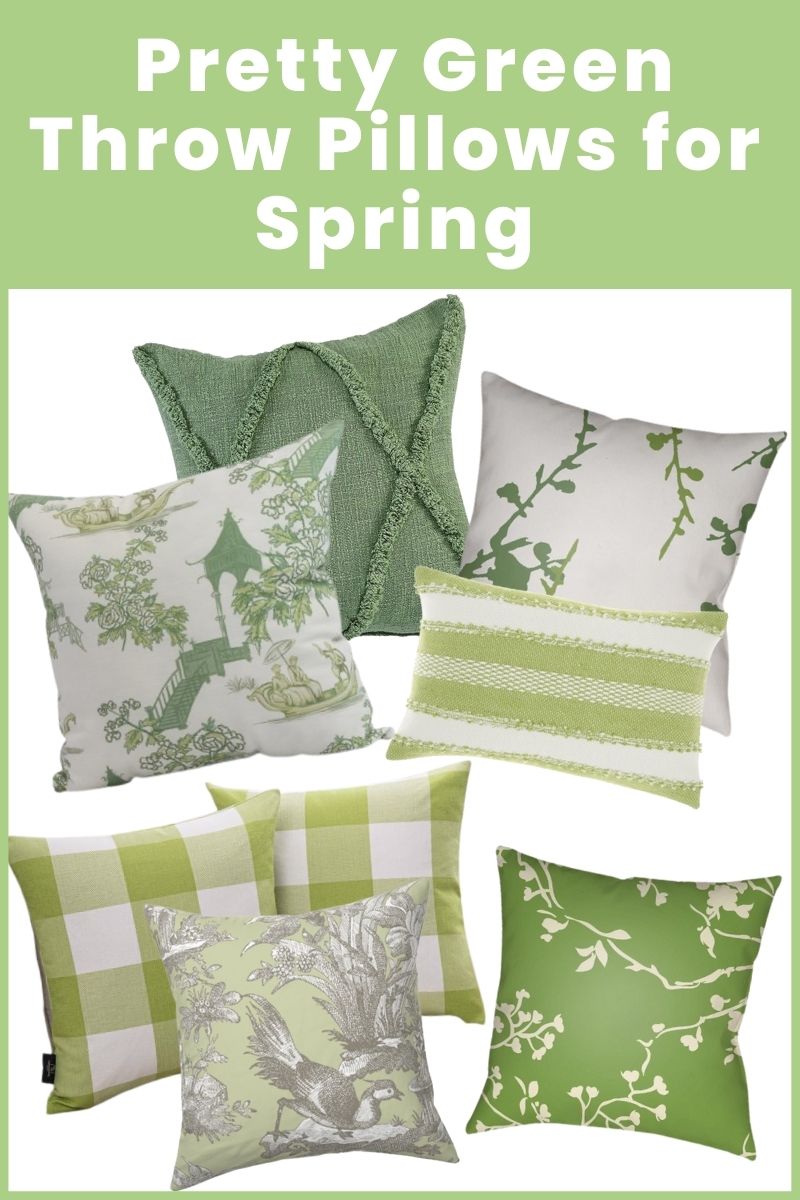 If you have lots of warm yellows, corals, or reds in your home, green can tone down or cool down the palette a bit.
Green sits right in the middle of the color spectrum, and it works beautifully with warm and cool colors.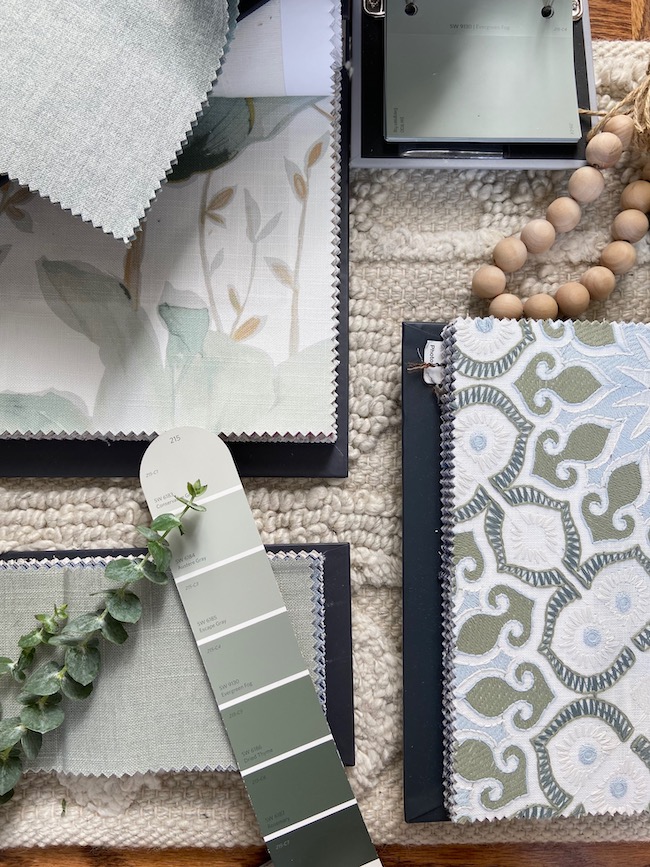 This year so many paint companies selected a green paint color for their color of the year. Green is definitely on trend again, and painting a room or a piece of furniture a pretty shade of green is a great way to add a little life to your space.
Subtle neutrals with green undertones, such as Benjamin Moore October Mist and Sherwin-Williams Evergreen Fog (Colors of the Year for these paint companies), are great for using as wall color or as accent colors in a room.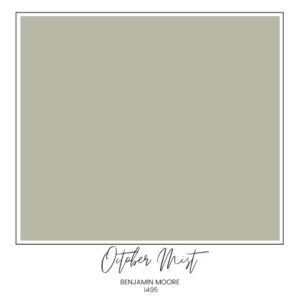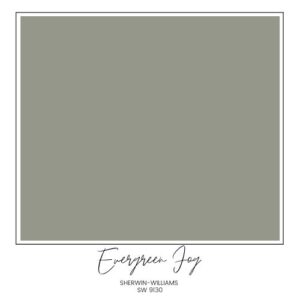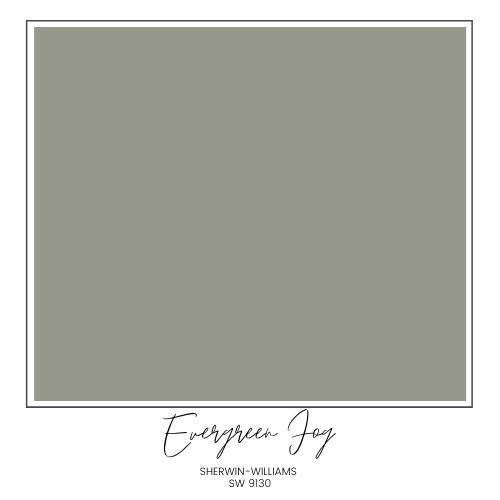 Beautiful Green Home Decor Accents for Your Home:
I've curated some of pretty green home decor accents below if you'd like to add a touch of green decor to your home.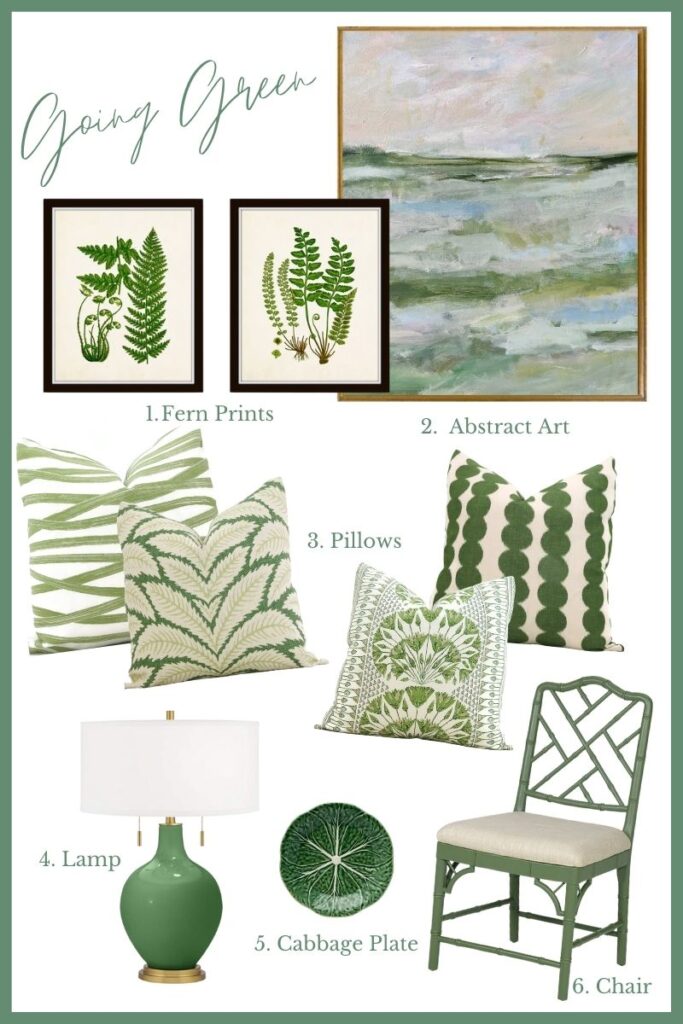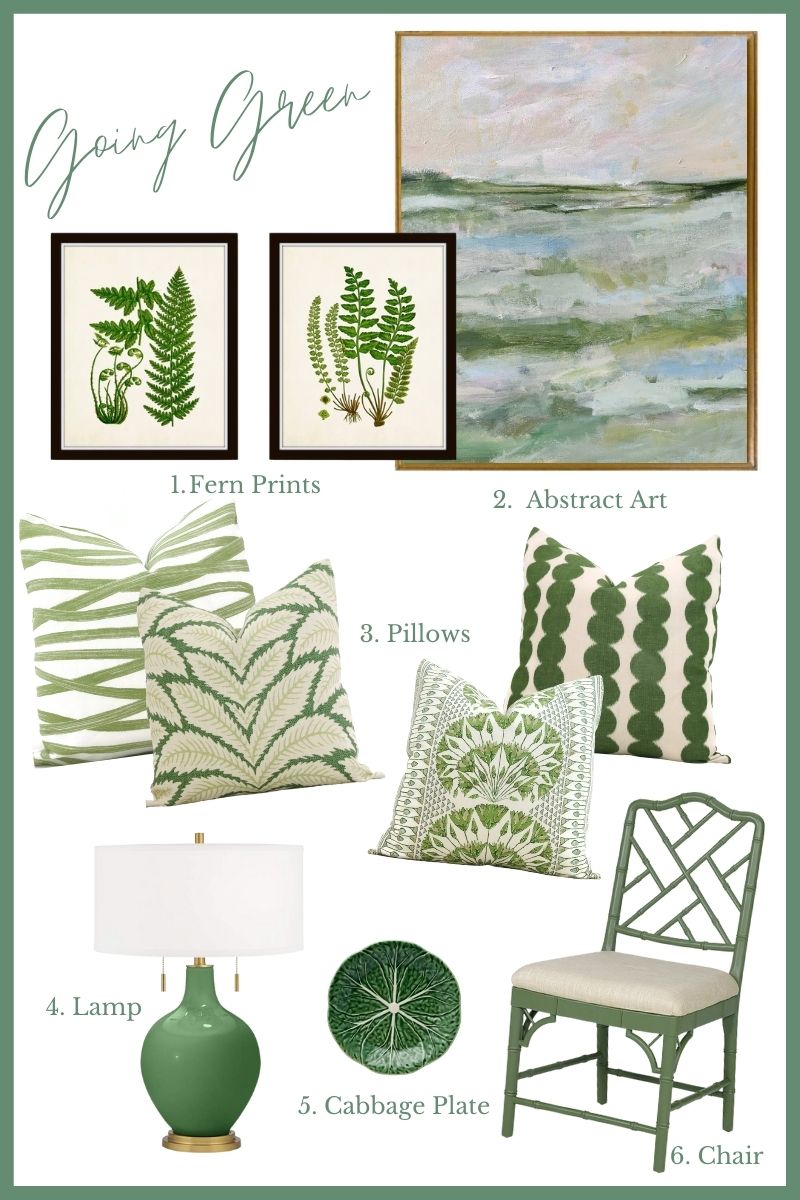 Any of these items would be a beautiful green accent in your home, whether your home's color scheme is mainly neutral, mostly cool blues and greens, or warmer shades of yellow, coral, terra-cotta, or red.
1. These pretty green fern prints add a subtle touch of nature to your kitchen or living room.
2. This gorgeous green abstract art adds a touch of serenity to a bedroom.
3. Add lovely green pillows such as this green and white brush stroke pillow, this green leaf motif pillow, this green floral design pillow, and this graphic green dot pillow to refresh your living room sofa.
4. This beautiful Garden Grove Toby Brass Accents Table Lamp at Lamps Plus would be a lovely addition to your living room. Or, add a pair to nightstands in your master bedroom.
5. This pretty cabbage plate is a pretty accent for your bookshelf. A collage of these pretty plates would be beautiful in your dining room. And, of course, it would be gorgeous to include these in your dining table place settings!
6. This amazing Chinoiserie style green dining chair from Ballard Designs has been one of my favorites for a long time. Add these chairs to your dining table, or use as a desk chair in your home office.
I hope these sources and ideas provide a little inspiration for adding green to your home. Whether you go all in with a green color scheme, or just want to add a few touches of green home decor accents, you can't go wrong with the color green in your home decor!
Happy St. Patrick's Day!!