Seven on Saturday 4/22/23
Happy Saturday, friends! This Saturday morning I'm trying to get back into the swing of things around here!
We've had an exciting few weeks in our family with Spring Break and a Washington, DC 8th grade school trip. However, our most exciting news is the birth of our beautiful granddaughter, Eden Rebekah!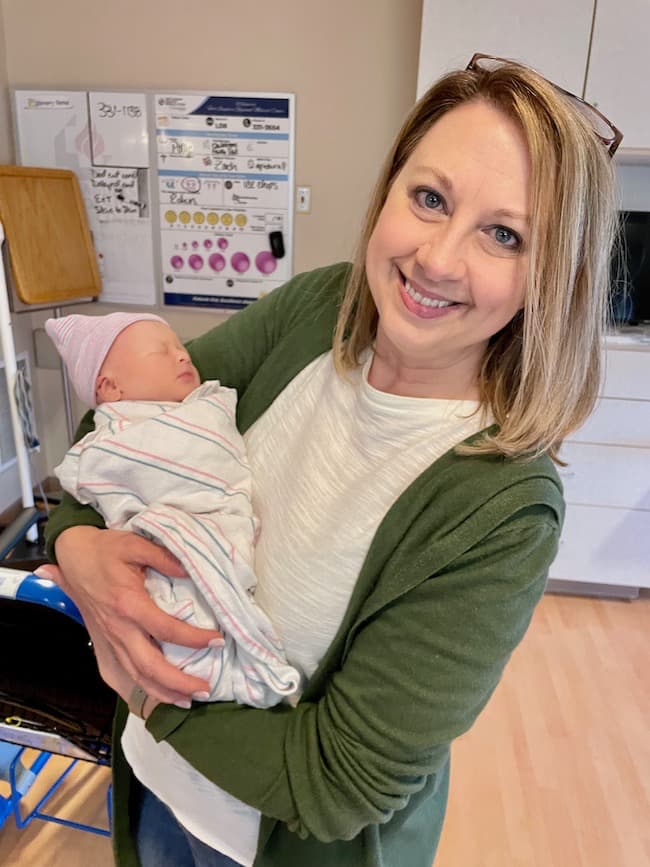 We've now joined the ranks of grandparents, and this Mimi and G-Pa now know what every grandparent has been telling us. There are no words to describe how madly in love you fall with your grandbabies!!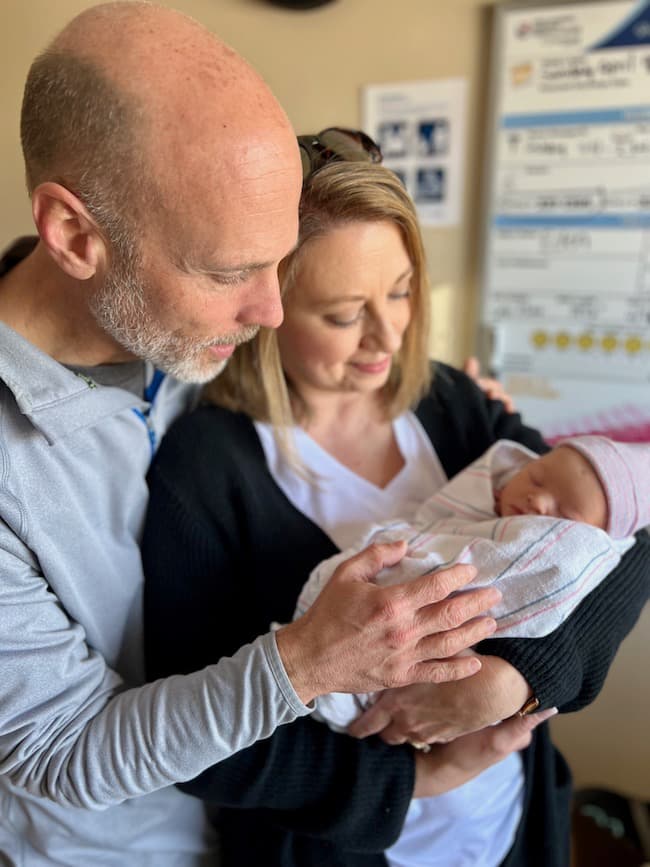 Our hearts instantly melted when we saw that sweet face and held that precious little bundle!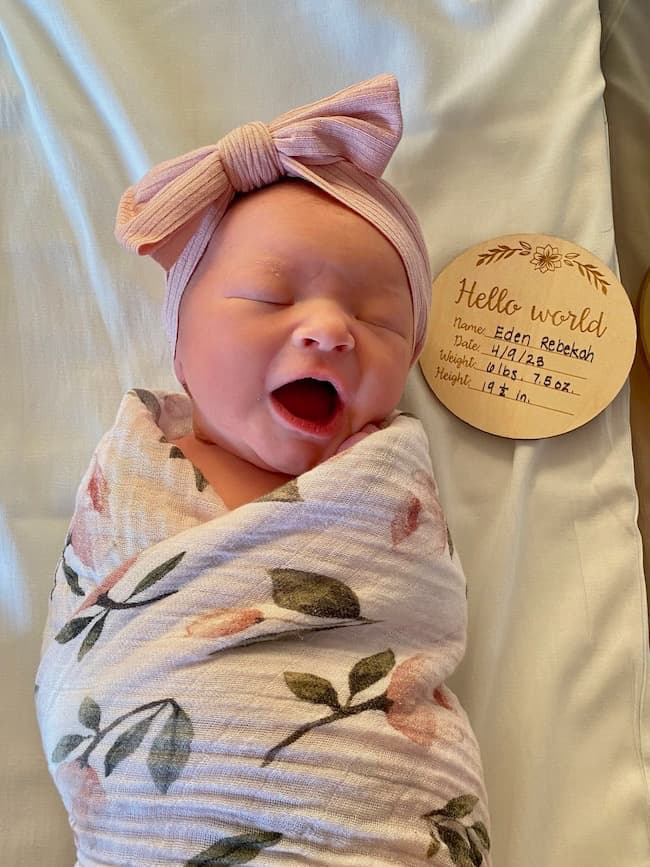 Our sweet Eden joined us on Easter morning! What a precious gift on such a special day!
We've made quick trips back and forth from Louisville to Knoxville several times over the past 13 days to see our sweet baby girl! It's hard being so far away, but we're so thankful the 3 1/2 – 4 hour trip is very doable! (and we're also very thankful for FaceTime!)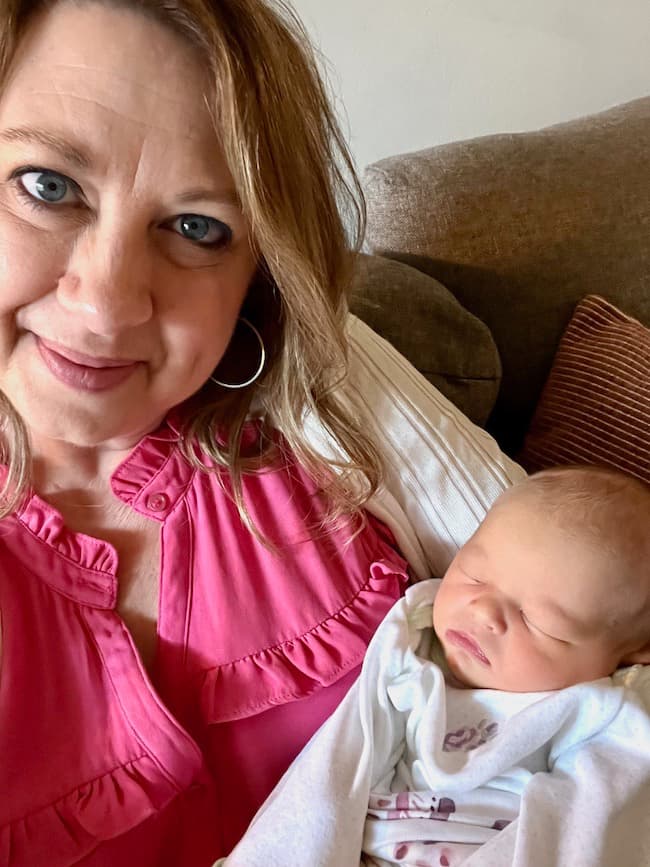 Now that the weather is warming up, my thoughts are turning to outdoors and flowers. It's tempting to add all the flowers to all the pots now, but here in Louisville, we really need to hold off 2-3 more weeks to safely plant outside. The sunny and warm weather can be deceiving, but we have frost warnings overnight tonight.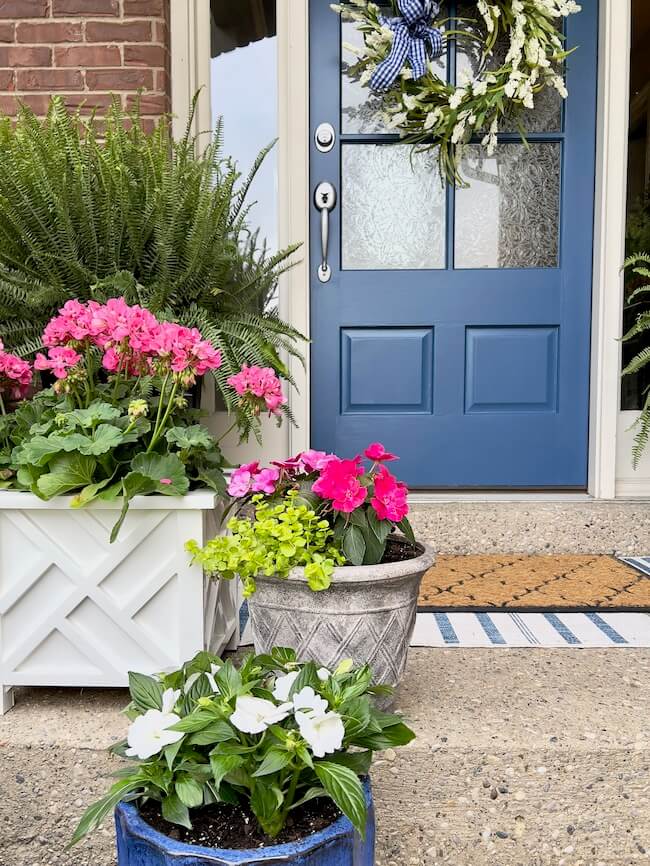 Derby Day, which is always the first Saturday in May, is always my marker for safe planting outdoors. For now, you can see how I decorated our front porch last summer in this post.
Now let's get to all of the lovely things I've found this week:
1. If you love beautiful gardens, check out Stacy's lovely early spring garden tour!
2. Wendy's moss covered frame DIY is gorgeous!
3. I love Missy's ideas for adding color to your home!
4. KariAnne's colorful office makeover is stunning!
5. Make a fun floral wreath from lunch bags!
6. Love these ideas for decorating with lavender topiaries.
7. Kim shares such powerful words of faith, hope, and encouragement for persevering through the very difficult struggles of life.
Thanks so much for stopping by today! I hope you have a wonderful weekend!