Seven on Saturday 11/12/22
Everybody needs a little R & R, and this weekend is just that!
I'm so happy to be back together with sweet friends for a girls' weekend at a cozy little lakehouse in the woods!
There's sure to be lots of talking, sharing, laughing, and of course — way too much eating!
This morning we're waking up snow!! We've had a drastic drop in temperature, and boy is it chilly! That certainly won't stop us from exploring this beautiful location and heading into town for a little antique shopping — and of course, more food!
This week on the blog has been all about getting ready for Christmas with some great tips and tricks for holiday decorating.
In this post, I shared how to turn a scrawny little tree into a flocked beauty by using garland.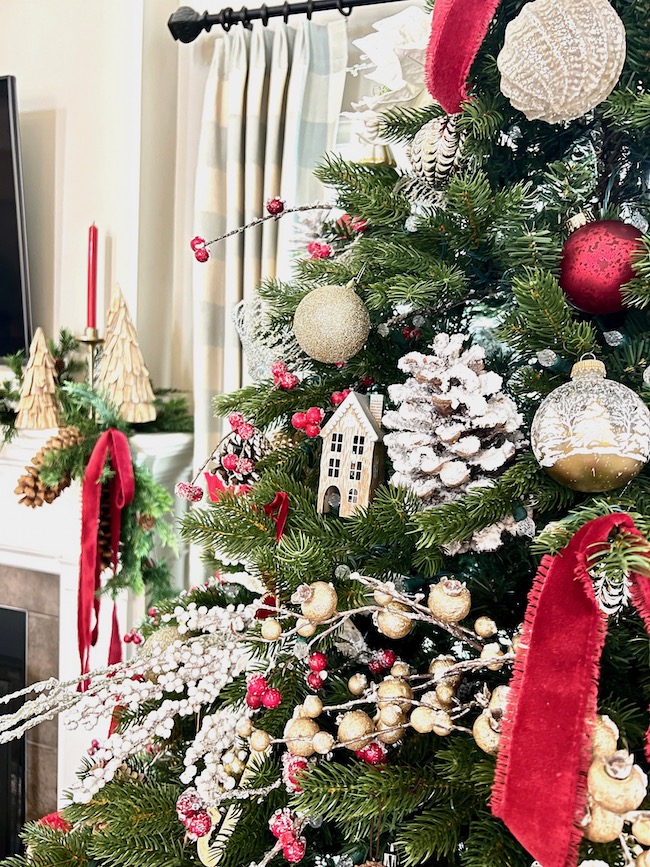 And I also shared great Christmas color theme decorating ideas in this post.
Now for all the great things I've found this week:
1. This Christmas tree focaccia bread looks delicious and is such a pretty presentation!
2. This Thanksgiving tablescape is so pretty.
3. This gift wrapping station is fabulous!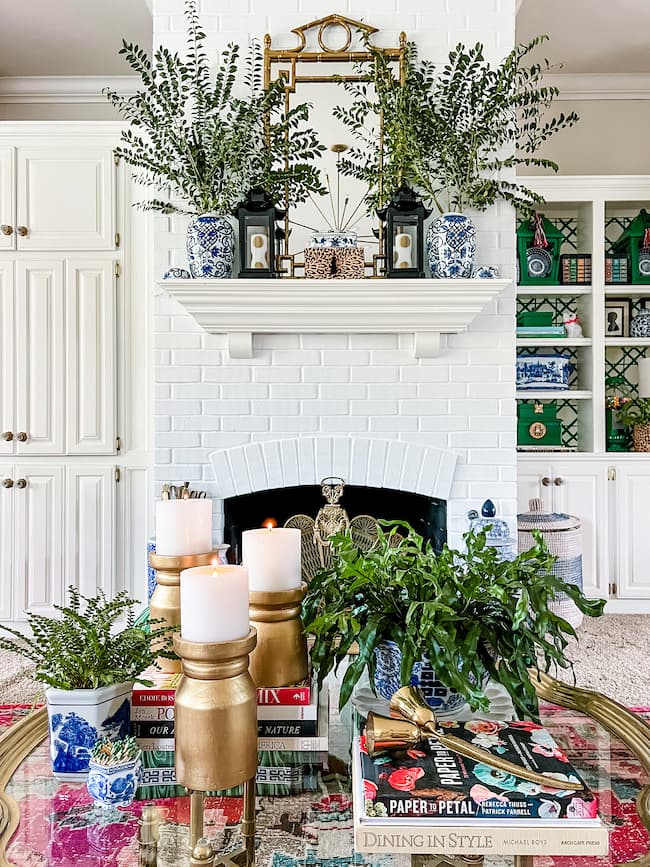 4. These DIY candle holders are lovely! (And that fall mantel is amazing!!)
5. This outdoor Christmas tree full of vintage ornaments is stunning!
6. Make a cozy fall simmer pot.
7. This pool noodle ornament wreath is absolutely gorgeous!
That's all for this Saturday! Have a lovely weekend!