Welcome to Seven on Saturday! It's where I love to fill you in on all the exciting things we've been up to from the week. I love sharing my favorite things I've found from the week with you!
Can you believe this is the first weekend in March? It's been a crazy storm-filled couple of days here in Kentucky, and across much of the southeast!
Caroline's school was cancelled on Friday due to the weather, and we hunkered down at home. We were safe here, and didn't experience any damage, but my heart goes out to those who are facing that today!
Earlier in the week we had unseasonably warm record-breaking weather here, and it certainly put me in the mood for spring! (As if that wasn't already the case!)
I feel like I've gained a weekend this weekend — and just in time for much needed baby shower prep! This was supposed to be a big volleyball tournament weekend here for Caroline, but they've overbooked the tournament, and Caroline's team isn't playing now. I'm disappointed for her and her teammates because this is a tournament they all enjoy. However, I am grateful for bonus shower prep time the weekend before the big day!
We're so looking forward to next weekend celebrating our sweet little Eden on the way with all of our kids back in the house and lots of time with extended family and friends! This week will be full of LOTS of preparation!
This week we were in full spring mode on the blog with the Celebrate the Season Spring and Easter Blog Hop! I shared our green and coral themed kitchen Easter decor. Be sure to check out all of the fabulous Easter and Spring ideas from my very talented blogger friends!
I've found some very lovely things to share with you this week!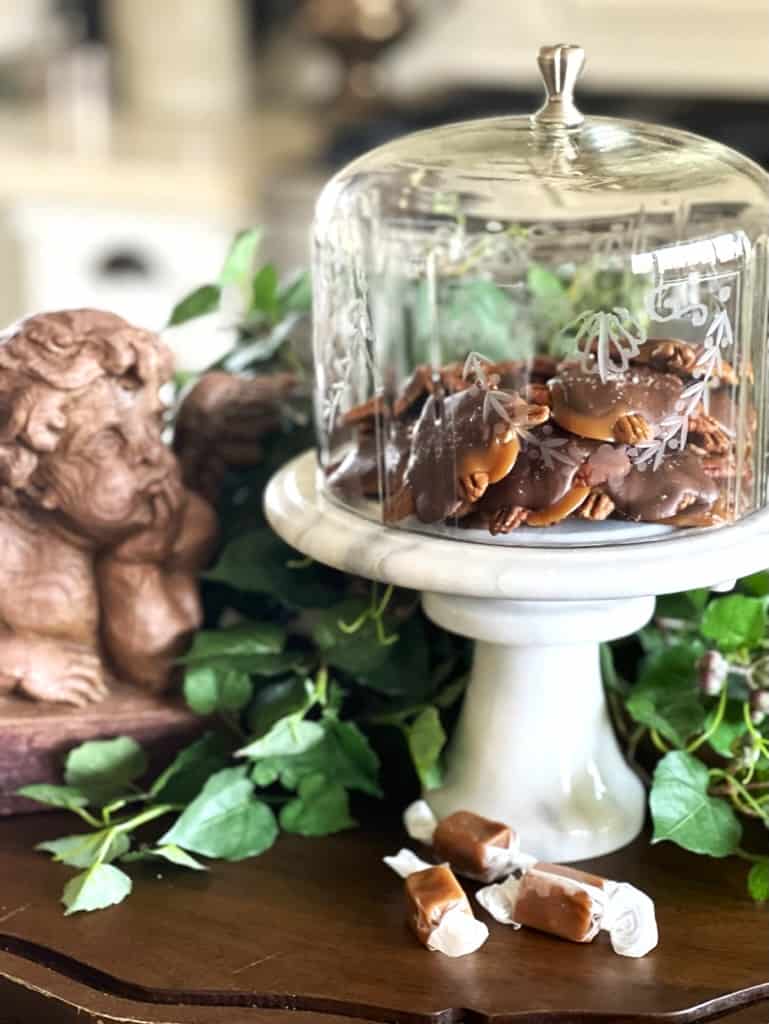 1. Do you love chocolate turtles? They're some of my favorite candies, and I can't wait to try Renae's simple and yummy Salted Caramel Chocolate Turtles!
2. Are you a morning person? If not, get inspired by these great tips for setting a morning routine to start your day!
3. Follow these 5 fundamental tips when styling a room.
4. Learn how to age terracotta pots quickly for a vintage look.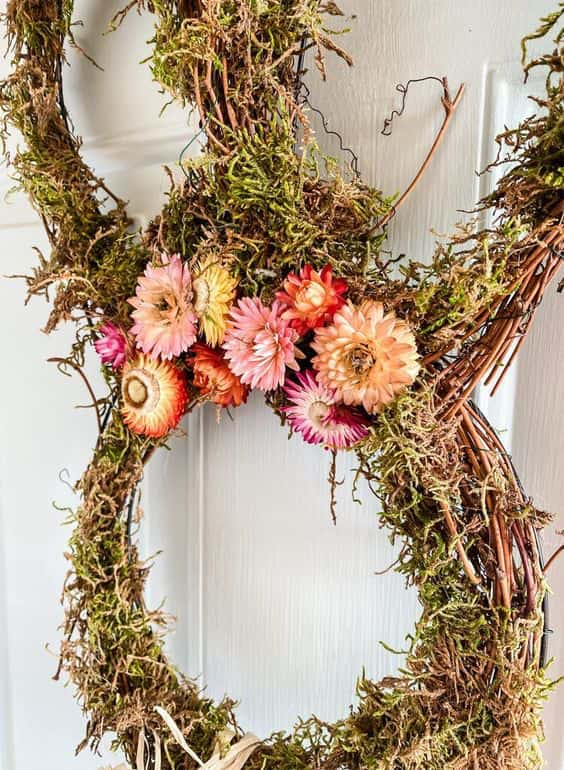 5. Love this dried flower bunny wreath!
6. These spring centerpieces are so simple yet so lovely!
7. Make beautiful curtains from tablecloths!
7 Favorite Home Decor Finds
In today's Seven on Saturday post, I'm including some of my favorite home decor finds from the week. Green is definitely on trend right now, and this week's share features a fresh green, white, and rattan color scheme that's perfect for your spring decor! All the items are linked below.
(This post contains affiliate links, so I may earn a small commission when you make a purchase through links on my site at no additional cost to you. As an Amazon Associate I earn from qualifying purchases.)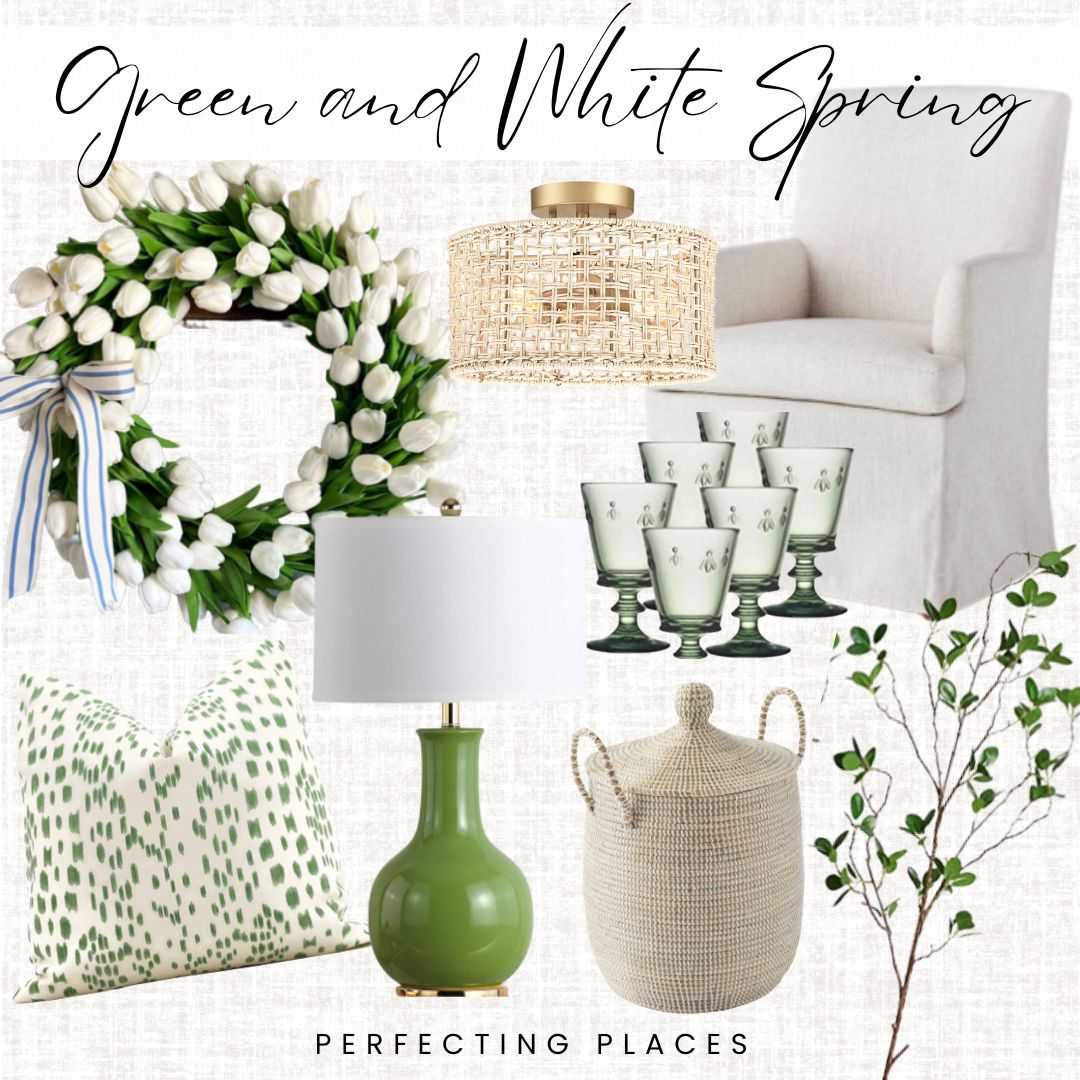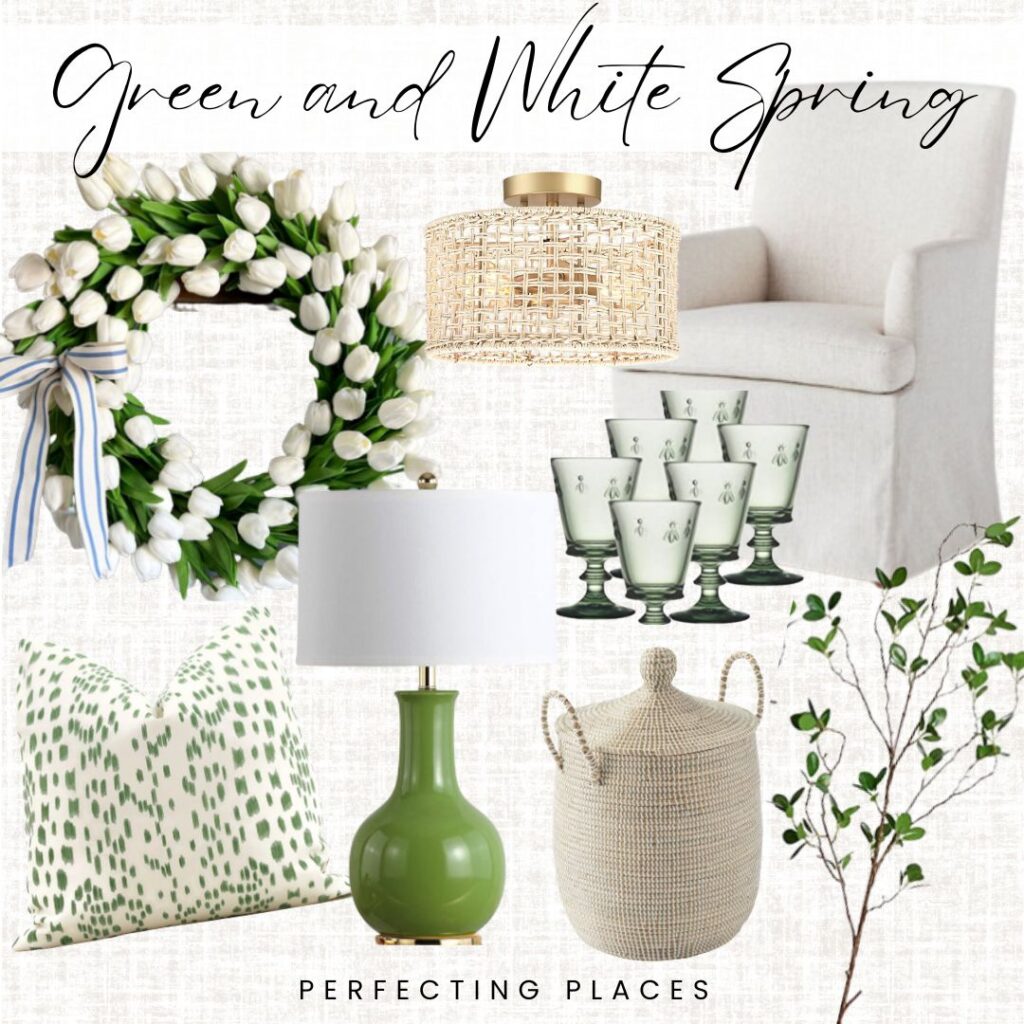 1. The white tulip wreath is the perfect pop of spring for your front door!
2. I'm in love with this rattan semi-flush mount light fixture.
3. Grace the ends of your dining table with these upholstered dining chairs.
4. This Napoleon bee stemware would be beautiful on your spring table.
5. This Brunschwig Fils Les Touches green and white pillow has been a favorite for a long time! (Check out my painted DIY version here!)
6. Add a gorgeous pop of green with this Safavieh green ceramic table lamp.
7. This Serena and Lily La Jolla basket is stunning.
8. These faux ficus stems are perfect for spring! (And currently in my cart!)
That's all for this Saturday!
Thanks so much for stopping by, and have a wonderful weekend!
By the way, do you follow me on all the socials? If not, check out my Pinterest, Instagram, and Facebook and be sure to follow along so you don't miss out on any of my decorating and DIY ideas.