Seven on Saturday 9/10/22
Happy Saturday!
I hope your Saturday morning is off to a great start.
If you're like me, a great start to a Saturday morning means a nice slow start — sleeping in a little late and drinking my coffee on the screened porch.
I'm heading to a bridal shower a little later this morning for the sweetest young friend. She's a precious friend of our son and such a sweetheart! We've entrusted our home, and our flowers, and our dogs to her through the years when we've traveled, and I'm so happy to get to celebrate her today!
(This post contains affiliate links, so I may earn a small commission when you make a purchase through links on my site at no additional cost to you. As an Amazon Associate I earn from qualifying purchases.)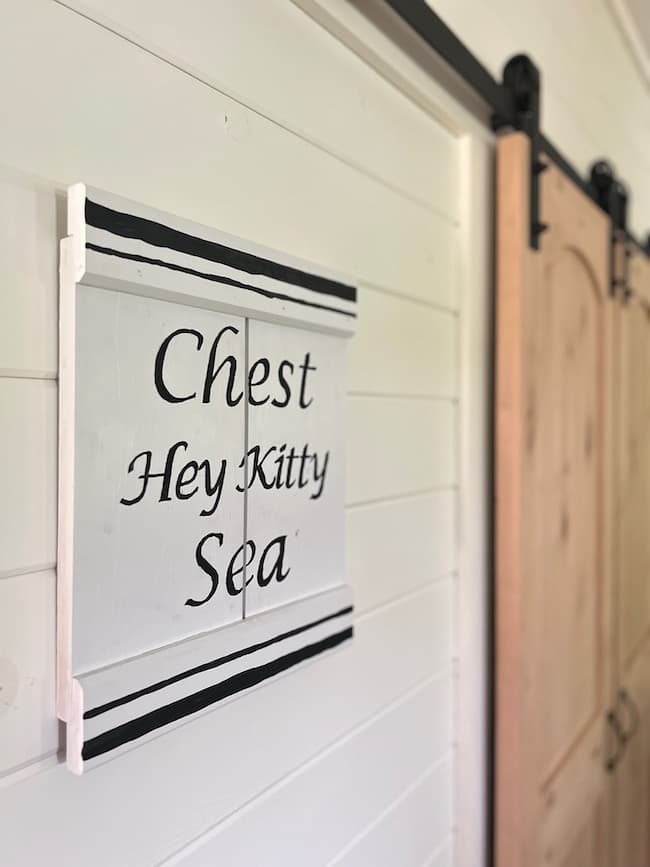 This week on the blog, I shared our dear friends' lake house, and some ideas for creating a cozy lake retreat to share with family and friends! (Can you guess what the sign means?)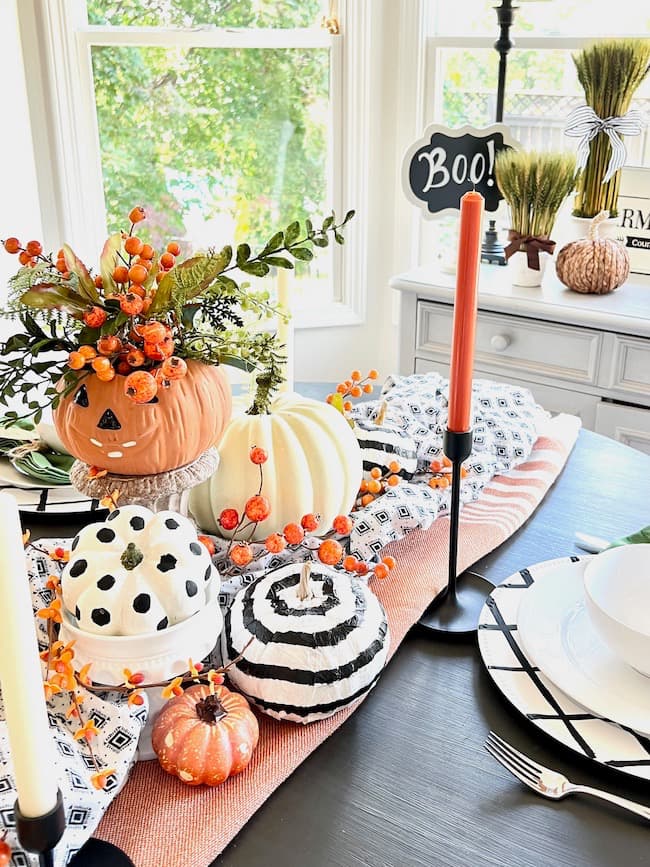 I also joined in a  Halloween blog hop with 8 other talented bloggers and shared a fun Halloween tablescape.  It's a cheerful little tablescape pulled together with items I found around our home.
Now on to the seven things I'm excited to share with you this weekend!
1. Do you love pumpkin bread? This pumpkin bread recipe looks delicious and easy!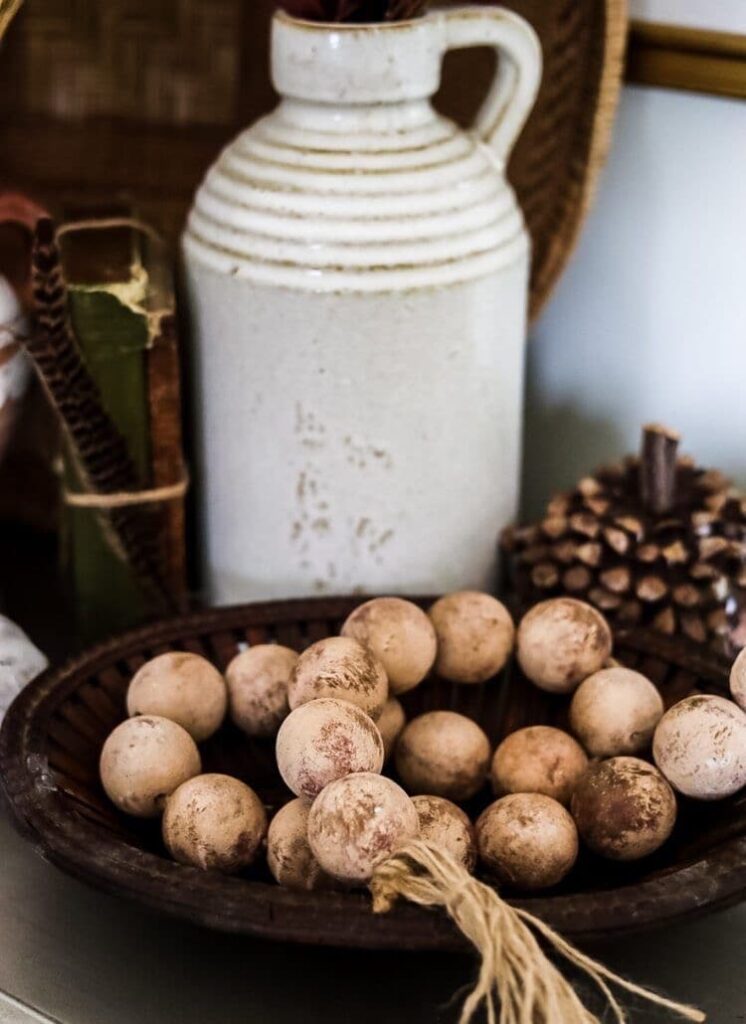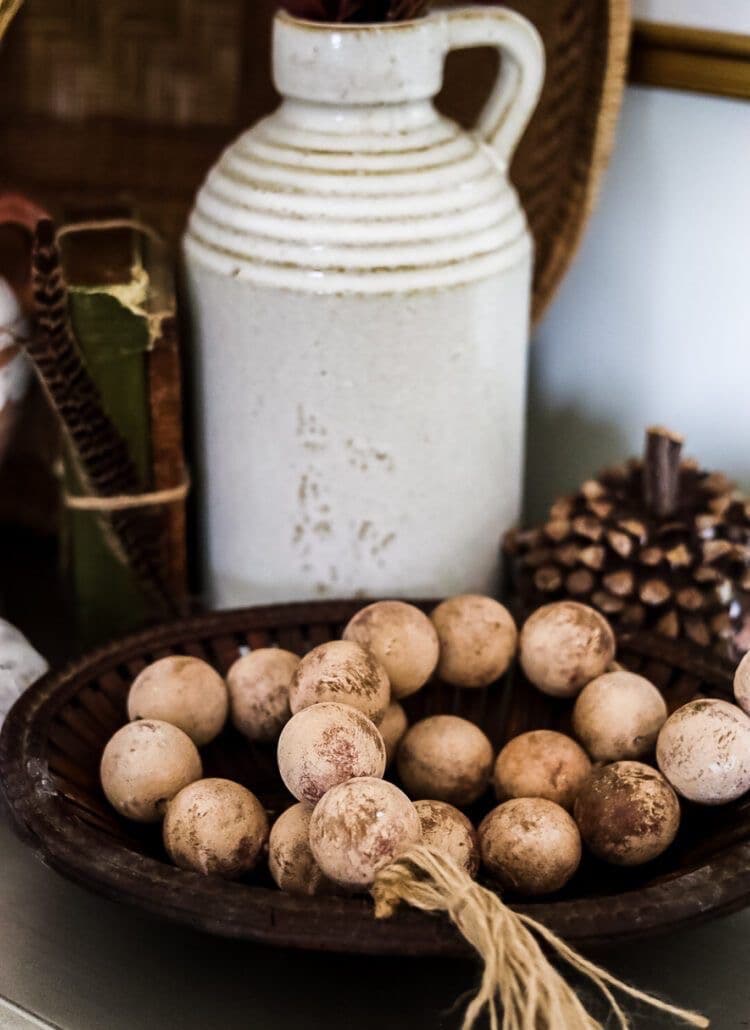 2. Jennifer at Cottage on Bunker Hill shared the best Pottery Barn terracotta clay bead garland DIY dupe!
3. A beautiful fall front porch in a fabulous fall porch roundup!
4. If you like blue and green, find lots of blue and green color love in these blue and green coastal interiors.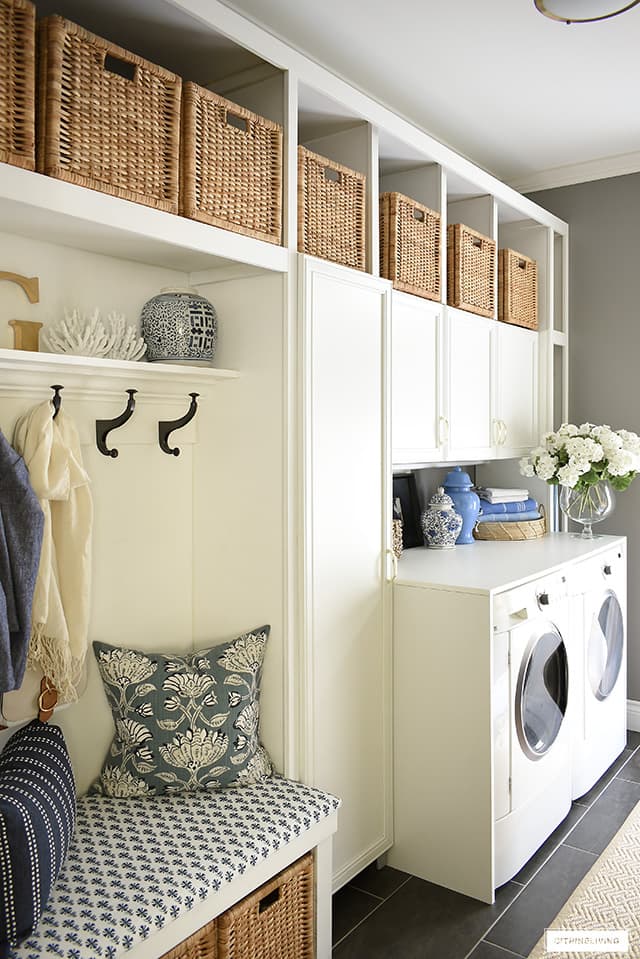 5. Love this beautiful makeover of Citrine Living's combination mudroom/laundry room!
6. Are you loving pink this fall? This pretty blush pink area rug adds just the perfect touch of pink to your fall decor!
7. Check out this fall bucket list of great activities to plan this season!
That's all for this Saturday, friend!
Thanks so much for stopping by!!