Happy Saturday! It's a chilly Saturday morning here, but the sun is shining!!
I've come to see sunny winter days as a gift to enjoy!
We're enjoying a little bit of time at home this morning before heading to the gym for volleyball this afternoon.
I'm so glad you stopped by the blog today! This week has been all about Valentine's Day decor ideas around here.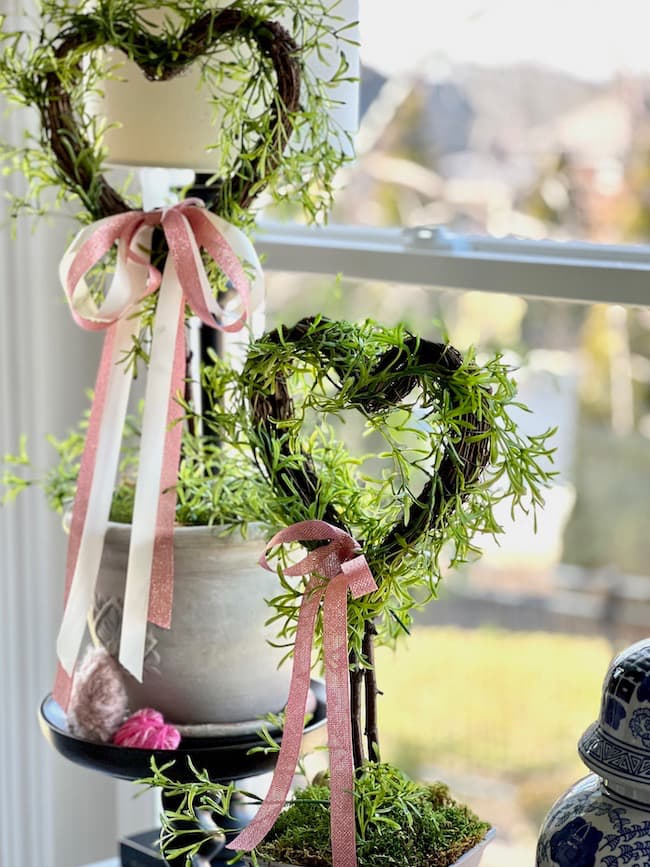 I shared this fun heart topiary DIY in this post.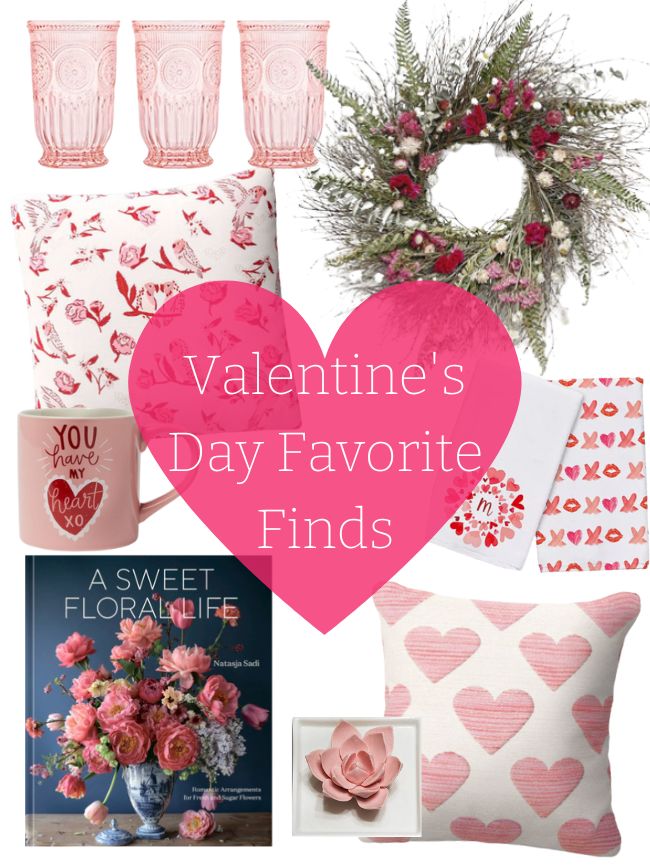 And some of my favorite Valentine's Day decor finds in this post.
If you didn't get a chance to read those, I hope you check them out.
Now, on to the great things I've found this week:
1. This blue and white peel and stick wallpaper linen closet makeover is just lovely!
2. I enjoy eating Kind Peanut Butter and Dark Chocolate Bars for a sweet treat. I'm going to try this recipe.
3. I have gardening aspirations and enjoyed Lynn's post about her gardening plans for the year.
4. If you'd like pretty notebooks or journals to match your decor try this idea!
5. Find creative and beautiful kitchen organization ideas here.
6. Missy's tulip heart wreath is perfect for Valentine's Day!
7. Are you an over-thinker? This post is chock-full of wisdom quotes to help you stop overthinking and start doing!
Thanks so much for stopping by! I hope you have a wonderful Saturday and fantastic weekend!!
By the way, do you follow me on all the socials? If not, check out my Pinterest, Instagram, and Facebook and be sure to follow along so you don't miss out on any of my decorating and DIY ideas.