Valentine's Day Decor Ideas: Favorite Finds
Are you looking for Valentine's Day decorating or gift ideas? I'm sharing some of my favorite Valentine's Day decor finds today.
Whether you're looking for gift ideas for the lover of all things home decor in your life or simply wanting to show some love to your own home, these pink and red home decor finds are perfect for Valentine's Day!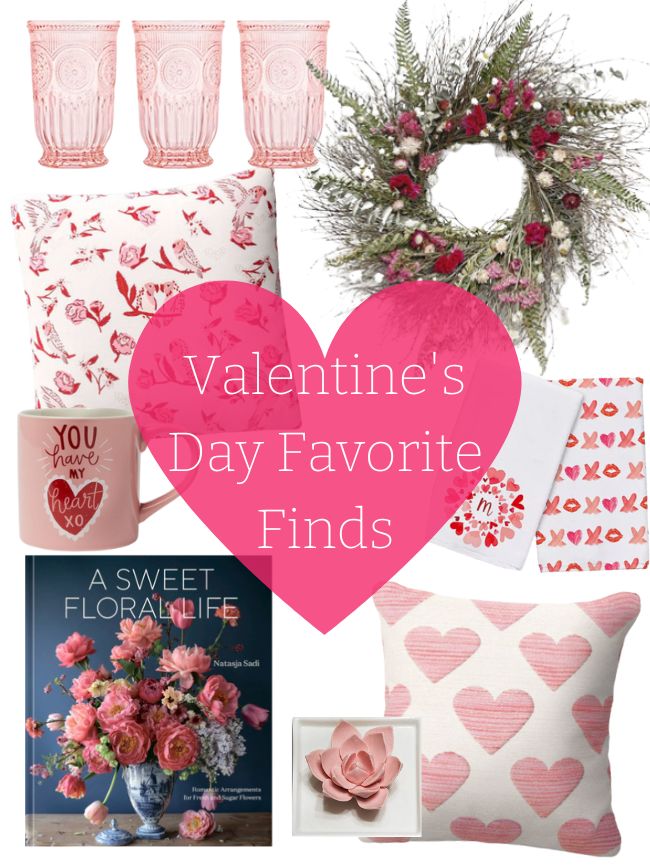 (This post contains affiliate links, so I may earn a small commission when you make a purchase through links on my site at no additional cost to you. As an Amazon Associate I earn from qualifying purchases.)
I have to confess — I really like combining pink and red together.
This vibrant color combo has been trending the past couple of years, and I think these two colors are really fun paired together. So now that it's February and our hearts and minds are in Valentine's Day mode, it's the perfect time to spread a little pink and red love around your home.
Some of the cutest Valentine's Day decor accessories caught my eye this week, and I wanted to share some of these fun finds with you in case you're in a little pink and red mood like I am.
Favorite Ways to Decorate with Pink and Red for Valentine's Day: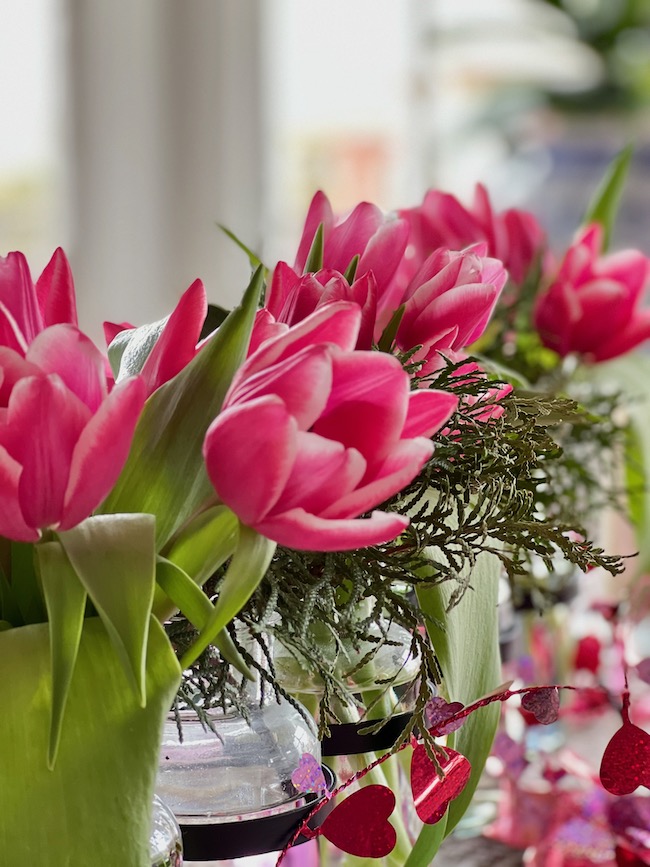 1. Add vibrant pink tulips to your table.
These gorgeous pink blooms will brighten anyone's day. You can see this fun Valentine's Day tablescape idea here.
2. Add a gorgeous dried flower wreath to your room.
This pink and red dried flower wreath from Pottery Barn is just lovely. It's an indoor wreath that would be perfect above a mantel or hanging in a window.
3. Add some fun pink and red pillows.
This pink and red "love birds" pillow is adorable! You can pair it with this pretty pink and white heart pillow.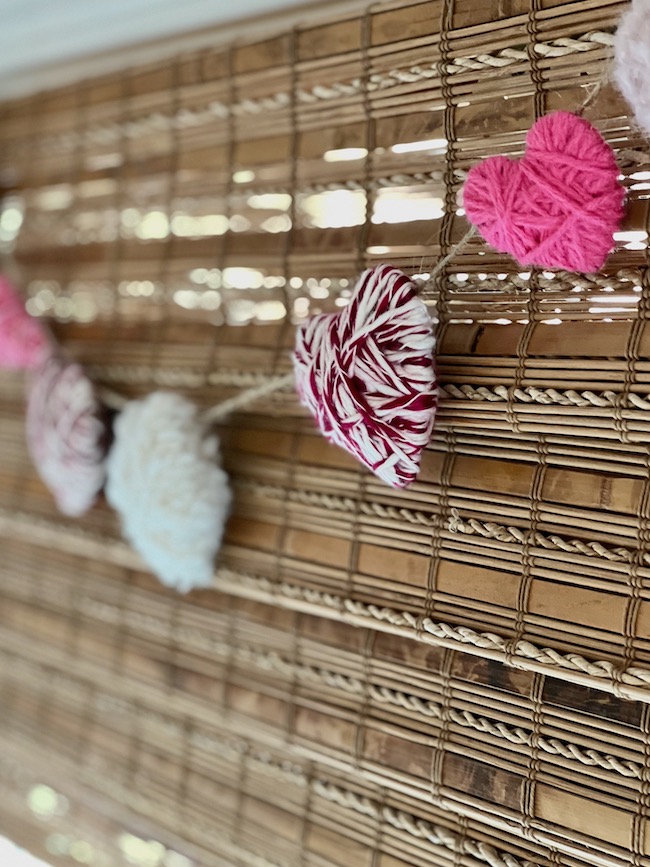 4. Hang a heart garland in the window or on your mantel.
I made this Valentine's Day garland with yarn-wrapped hearts for a festive look in our kitchen.
5. Add some pretty pink glassware to your Valentine's table.
This pink glassware adds the perfect vintage touch to your table for a soft, romantic look.
6. Add pink, red, and white dish towels to your kitchen.
Refreshing your kitchen with seasonal dish towels is an easy way to add a little holiday fun to the room. These Valentine's Day monogram tea towels are fun!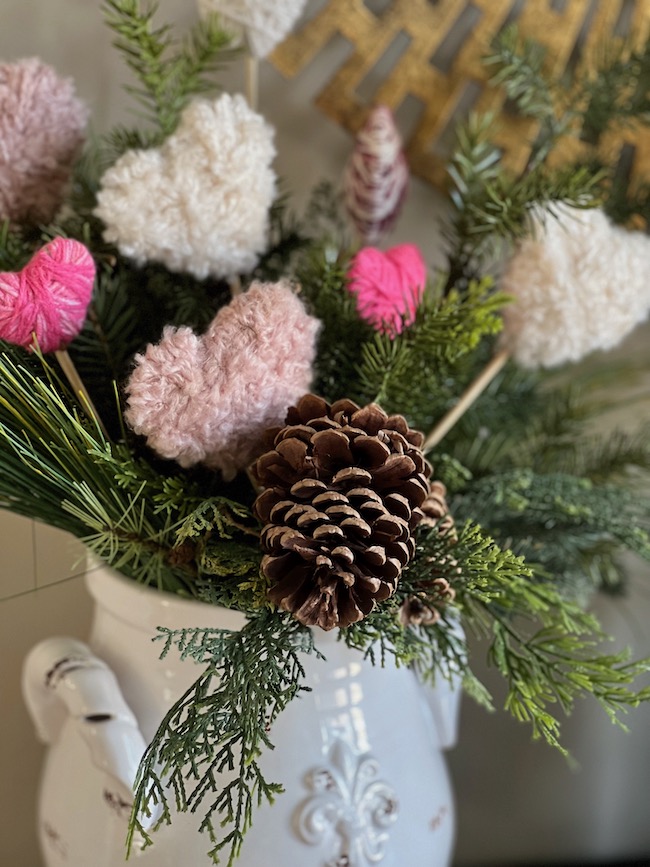 7. Make an arrangement with yarn-covered heart picks and greenery for a table-top.
You can see how I made the yarn-wrapped hearts and the floral arrangement in this post.
8. Add a pretty bowl or trinket tray to your counter, coffee table or dresser.
Every room needs a little "catch-all" dish, and this little flower trinket dish is so pretty! It would be perfect on your nightstand or vanity.
9. Can you ever have too many mugs?
Well, yes you can, but you can certainly replace old ones with pretty new seasonal ones like this adorable "you have my heart" mug.
10. Add a beautiful book to your coffee table.
This coffee table floral arrangement book is full of gorgeous pictures.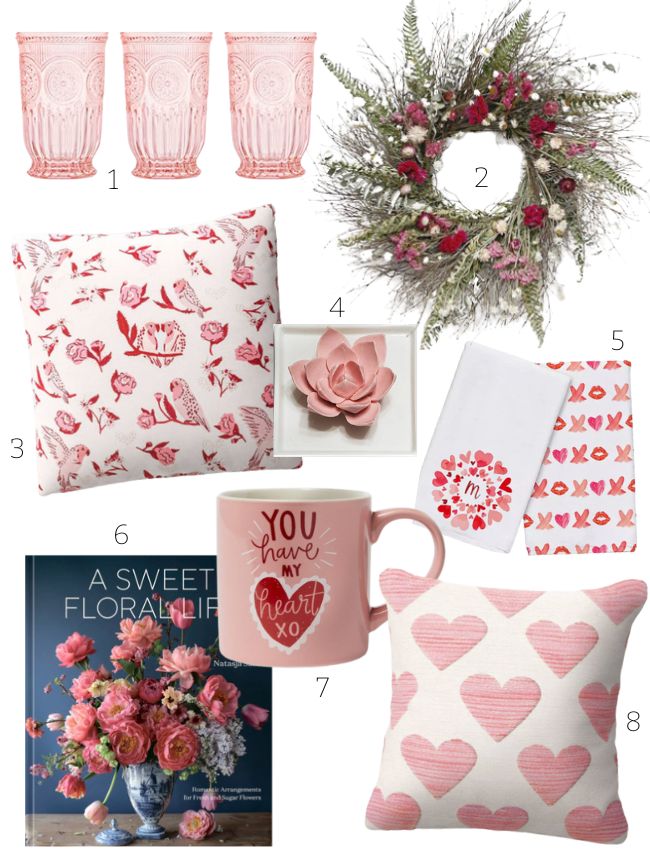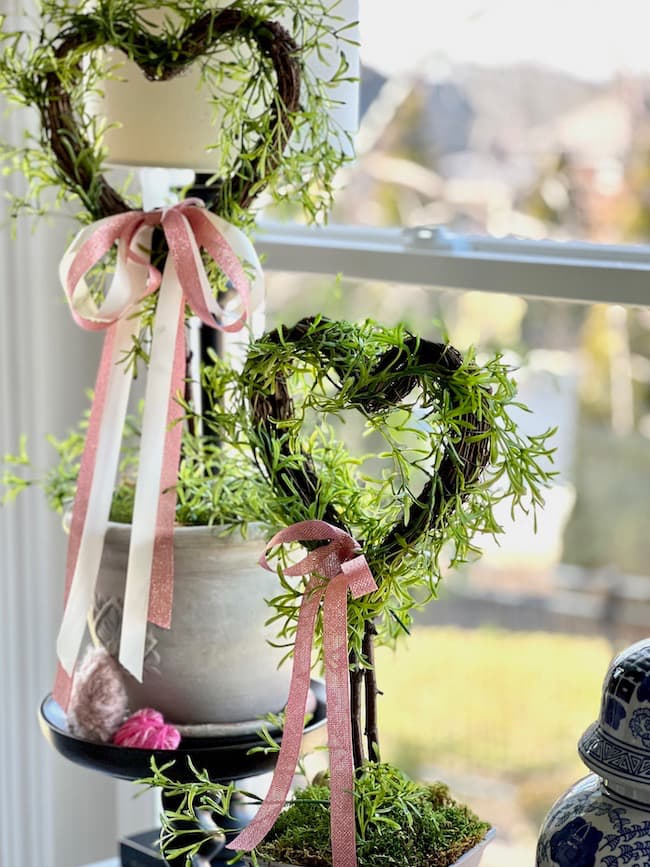 I hope this gives you a little Valentine's inspiration for your home or for someone you love. Thanks so much for stopping by!
Pin It for Later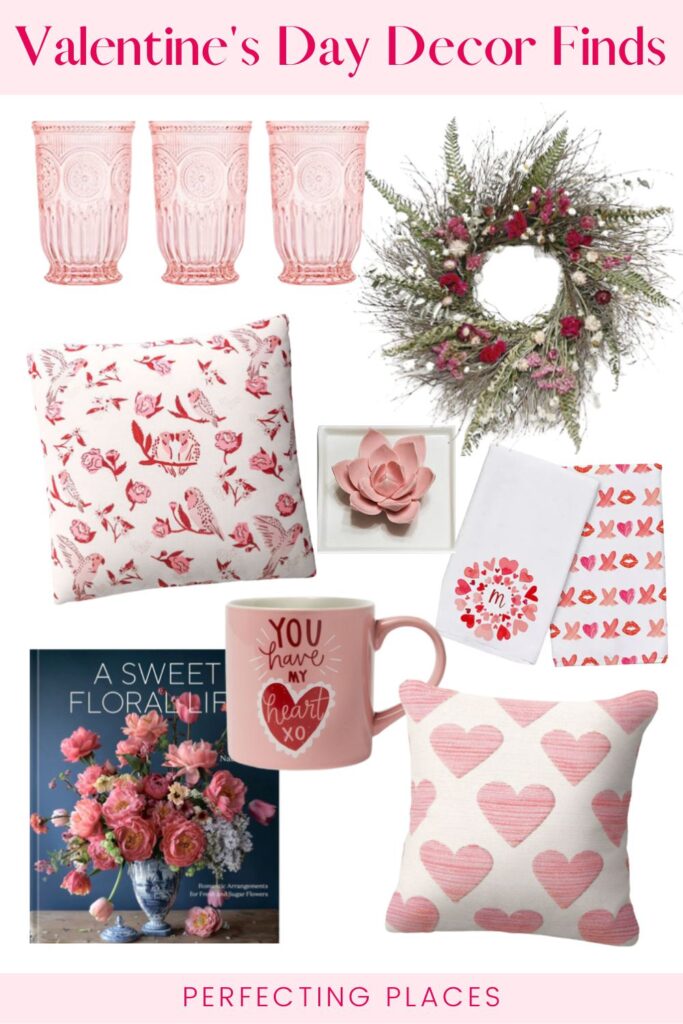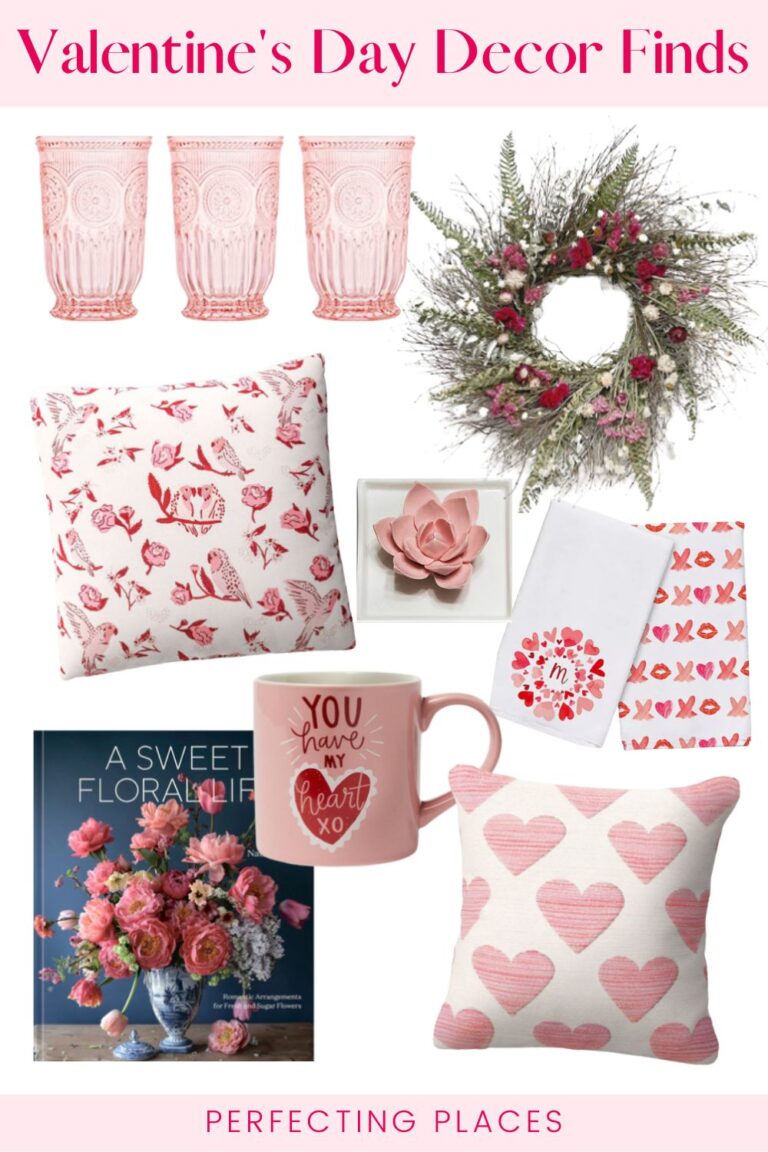 By the way, do you follow me on all the socials? If not, check out my Pinterest, Instagram, and Facebook and be sure to follow along so you don't miss out on any of my decorating and DIY ideas.