Happy Saturday on this first Saturday in September!
It's the "unofficial" start to fall. We've enjoyed lovely temperatures and some fall-like weather in Kentucky this week, but it looks like those temps might just be creeping back up again next week! I'll enjoy every "75 degrees and sunny" day I can get!
Is football on your agenda for the weekend? I'm not a big sports gal, but my sweet husband announced last night that it's a big sports weekend! College football is now is gearing up today. While I'm not one to plan around a game, I do like the fun and excitement around this time of year and always have high hopes for our Wildcats — fingers crossed!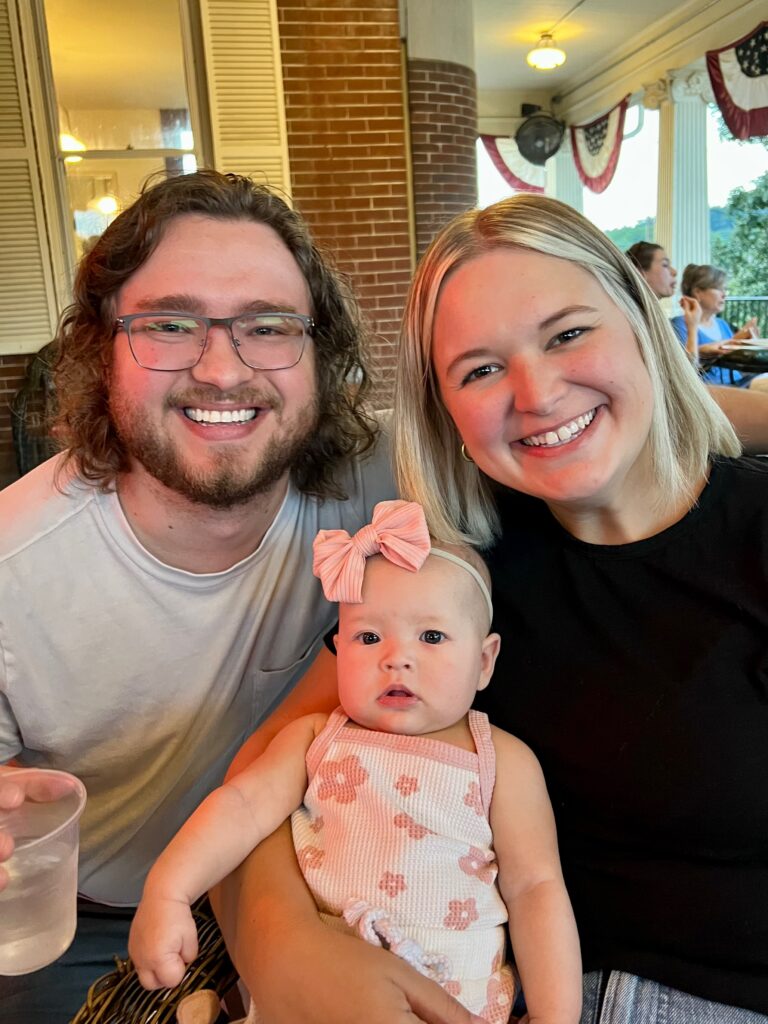 This is weekend number two for our Tennessee travels to see our adult children. Last weekend we traveled to Knoxville to see Zach, Sarah, and Eden and were over-the-moon with all the sweet snuggles with our sweet grandbaby!
Today we're heading down to Nashville to see Kyle and his fiancé, Renee, for a couple of days. We'll be celebrating the birthday boy and seeing everything he's done with his new home!
On the Blog This Week:
Have you started decorating for fall yet? This week on the blog has been all about fall decor ideas to help get your fall creative juices flowing!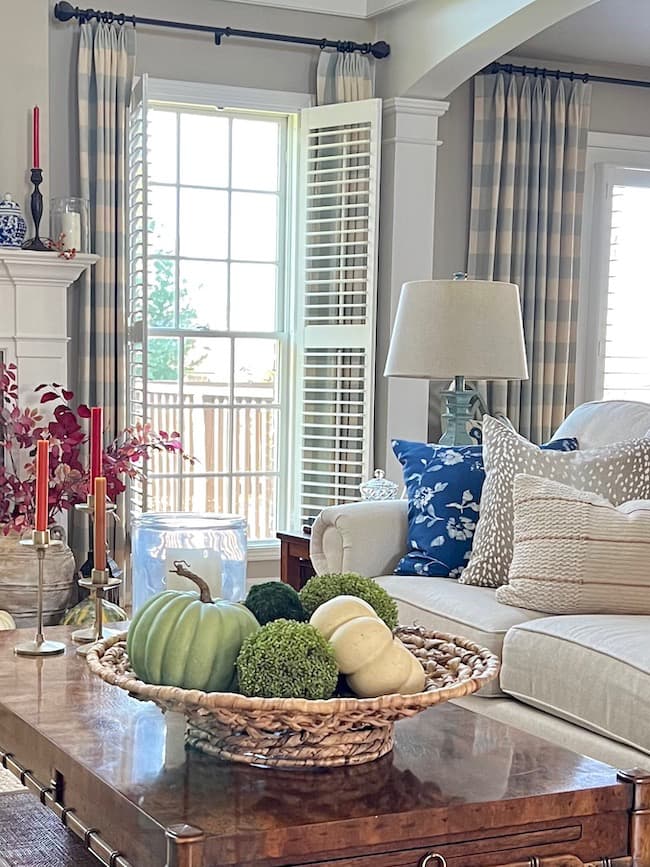 I shared My Best Fall Pillow Ideas for a Classic Home just in case your sofa needs a little sprucing up for the season.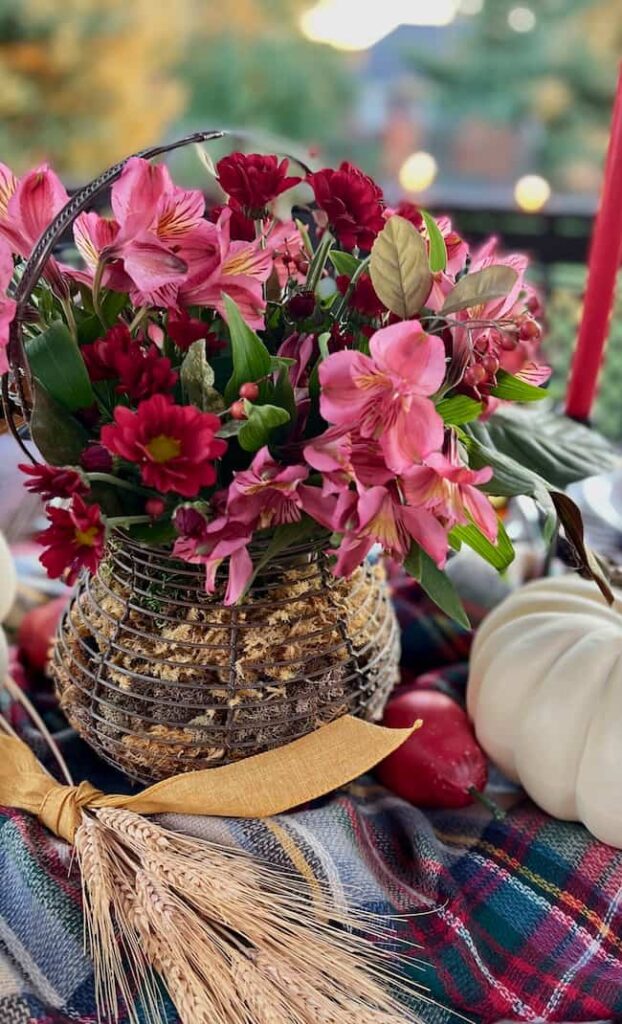 On Friday, it was all about Simple Fall Flower Arrangements, and I shared lots of tips and some of my favorite sources for creating beautiful fall centerpieces.
(This post contains affiliate links, so I may earn a small commission when you make a purchase through links on my site at no additional cost to you. As an Amazon Associate I earn from qualifying purchases.)
And speaking of fall decor, I'm loving this pretty blush pink, honey gold, and rich navy spin on a fall color scheme. This would be a fun twist for the season.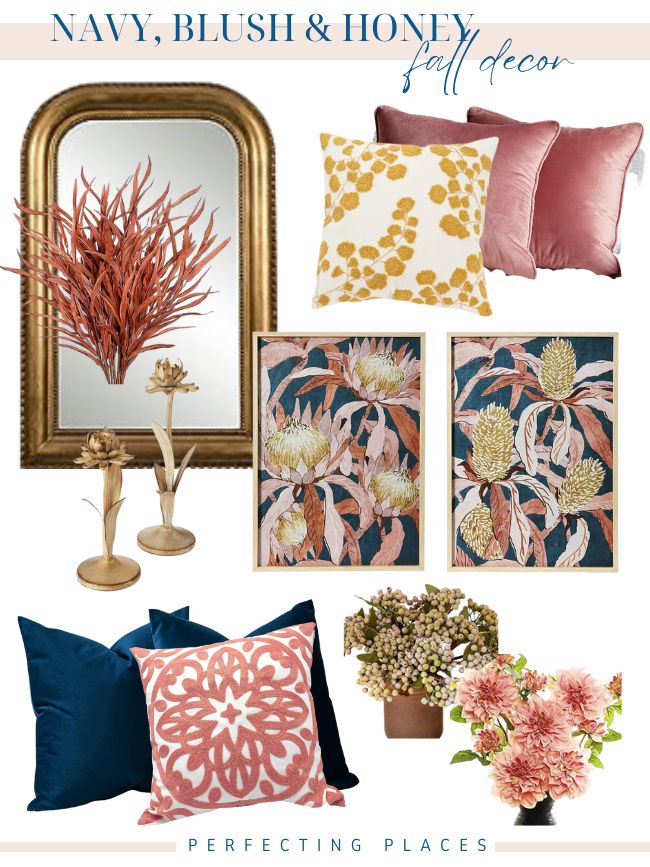 Favorites from the Week:
I found some of the best things to share with you this week!
1. Kim's gardens are amazing, and she shares the best tips for preparing your gardens for fall!
2. My creative friend, Wendy, shared the most amazing floral wall arrangement!
3. Make your own vanilla and flavored extracts!
4. Karin's DIY fall wreath is so pretty!
5. So many lovely fall French country decor ideas here!
6. Jennifer's DIY mushroom cap bowls are so creative and perfect for fall!
7. Lots of healthy weeknight meals here!
That's all for this Saturday. I hope you have a wonderful Labor Day Weekend!