Seven on Saturday 5/20/23
Oh, how I love May!! The weather is warm, but not too warm. Our yard and landscaping begins to come to life as we add flowers, and plants, and mulch, and all the pretty things of summer! Plus, it's the perfect temperature for sitting outside on our screened porch!
I do have to confess, however, that we haven't had much time to sit and relax on our porch with all of the busyness of life around here. (Although, we're enjoying a little bit of time this morning on the porch having coffee and enjoying the gentle rain!)
In the midst of our normal beginning-of-summer outdoor preparations, we have lots of end-of-school activities, an 8th grade graduation, final volleyball tournaments, a new grandbaby, health concerns with parents, and a few other details to navigate around!
I'm sure you're probably feeling a bit of the May frenzy as well, so I'm so grateful that you've taken a few minutes to stop by for a visit this Saturday!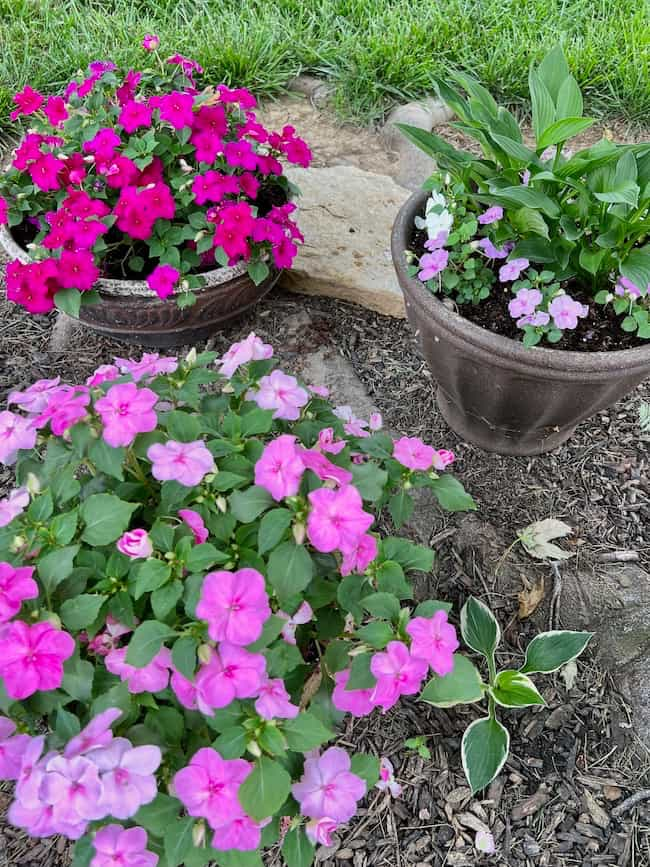 This week on the blog, I shared how we created a pretty shade garden under an established maple tree in our backyard by planting a container shade garden. You can read all of the details here!
I also shared how I added some canvas art to our screened porch in this IG reel!
I've found lots of lovely things to share with you this weekend! So grab a cup of coffee and take a look at all the fabulous finds!
(This post contains affiliate links, so I may earn a small commission when you make a purchase through links on my site at no additional cost to you. As an Amazon Associate I earn from qualifying purchases.)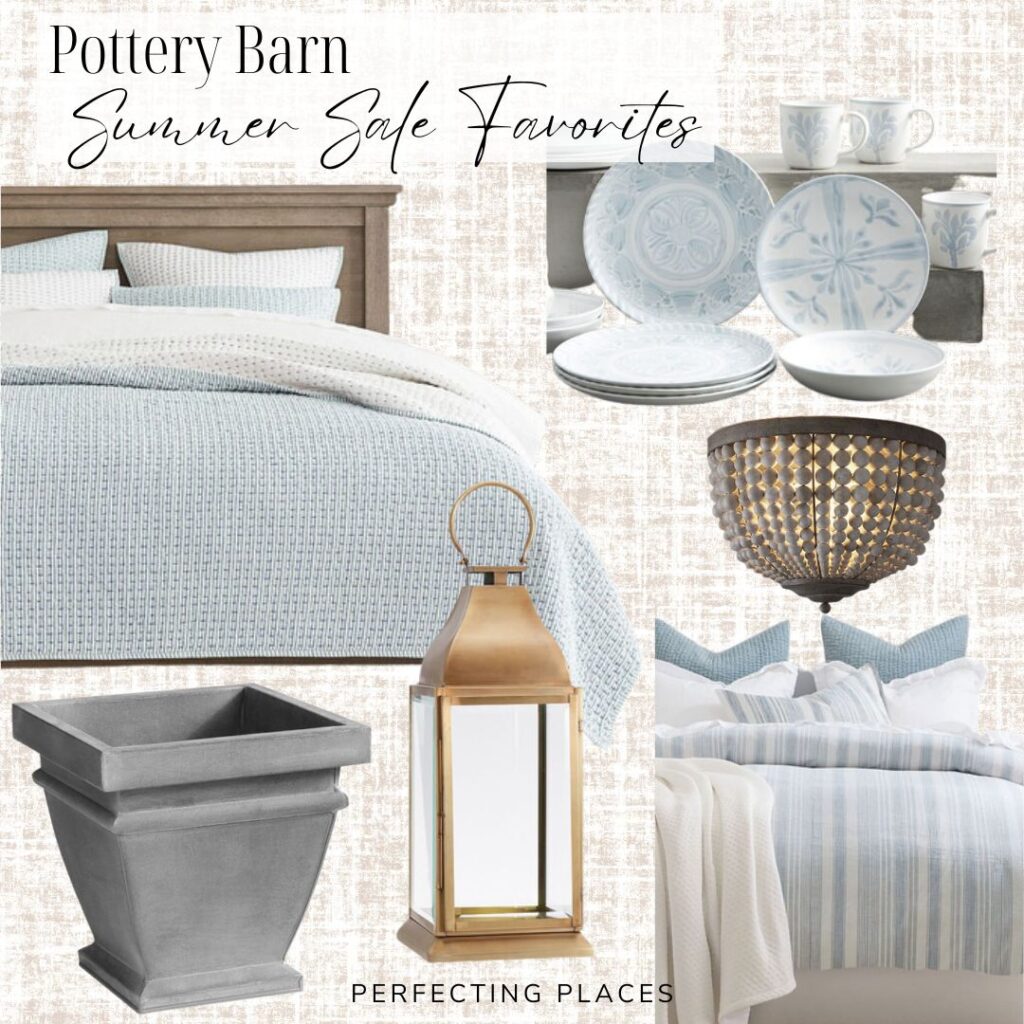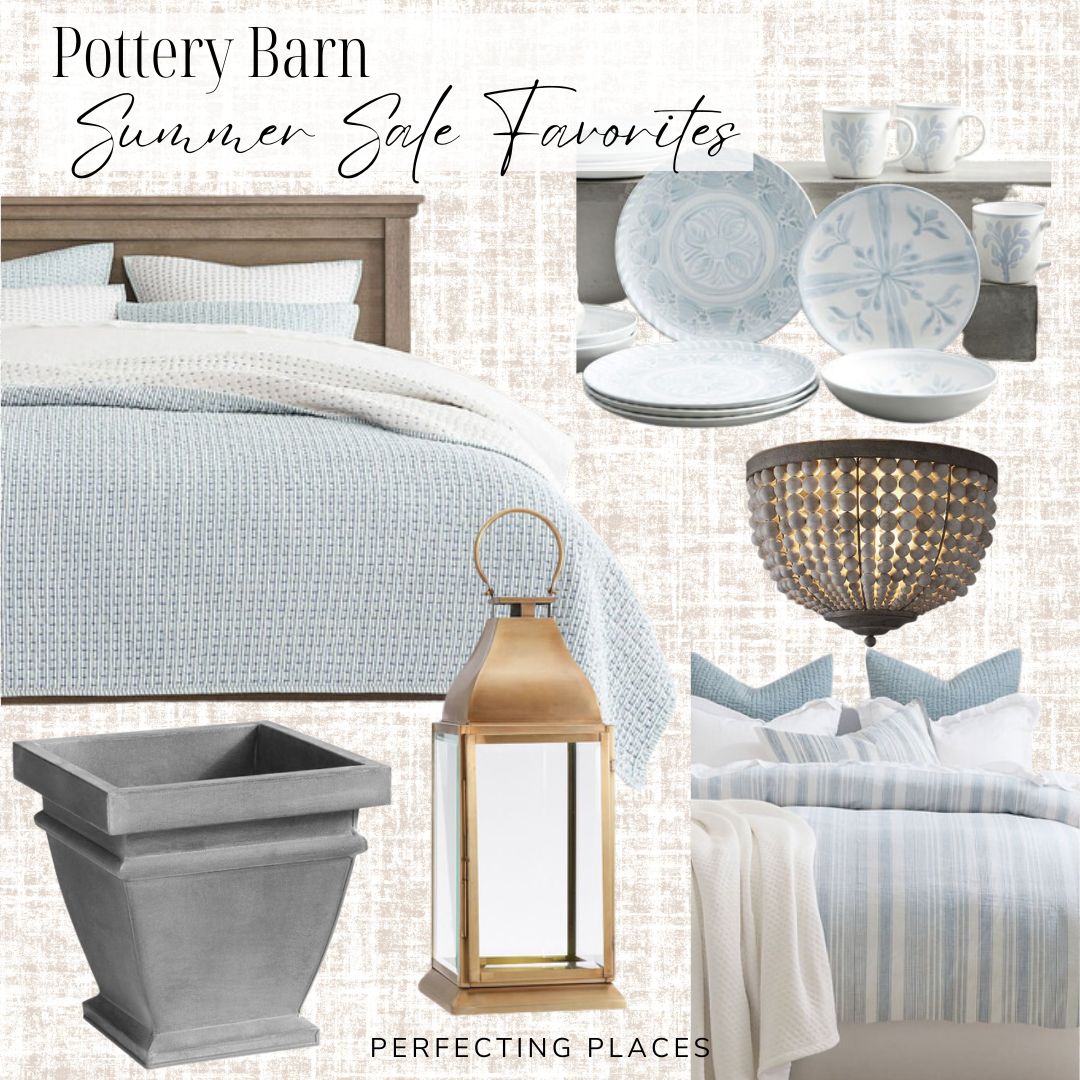 If you love a soft blue and white coastal look combined with Pottery Barn style, check out some of my favorite Pottery Barn sale finds this week.
Soft blue and white dinnerware
Beautiful blue and white striped duvet
Some of my favorite things from the week:
1. These wonderful morning routine tips and ideas to elevate your mornings.
2. Creative ways to use lilacs in and around your home.
3. Heather Chadduck Hillegas' IG account. She's been a favorite for a long time, and I took another stroll though her IG this week. Love, love, love her gorgeous classic Southern designs.
4. Great tips for saving money when gardening.
5. This pretty antique workbench find! What would you use it for?
6. Love this gorgeous green and white summer porch.
7. Lots of lovely patriotic decor ideas!
That's all for this Saturday! Have a lovely weekend!