Patriotic Centerpiece Ideas with an Easy Mason Jar DIY
Do you need a last-minute dining table centerpiece idea for Memorial Day? You'll love these simple patriotic centerpiece ideas featuring an easy mason jar DIY.
Backyard patriotic celebrations during the summertime call for fast and simple ways to show your patriotic spirit. It doesn't get much easier than this simple mason jar centerpiece trick. Grab some mason jars and cloth napkins and create this festive centerpiece for Memorial Day weekend or your 4th of July celebration.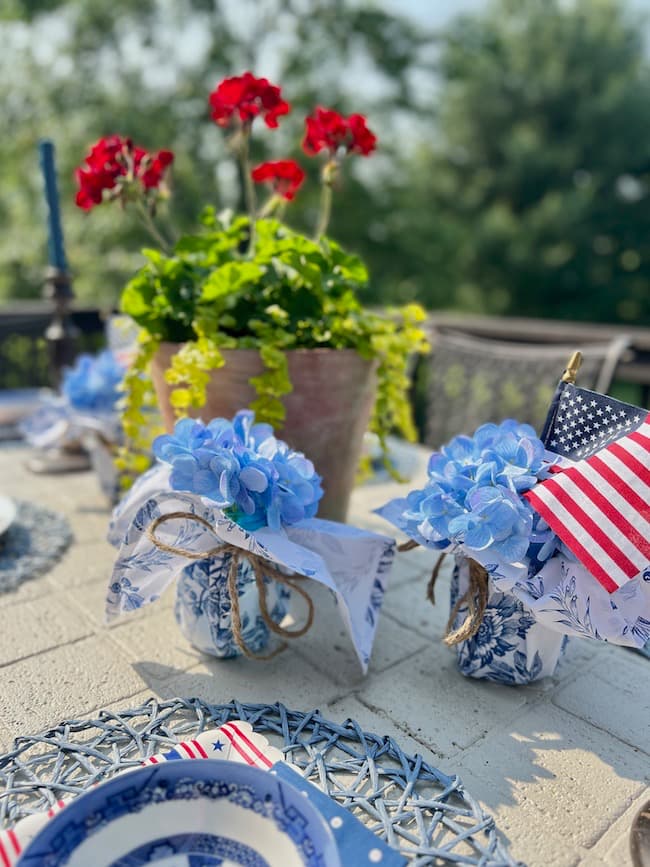 (This post contains affiliate links, so I may earn a small commission when you make a purchase through links on my site at no additional cost to you. As an Amazon Associate I earn from qualifying purchases.)
I just love easy decorating ideas that make a big impact! Sometimes we overthink our home decor and overlook what is right in front of our eyes to create the perfect centerpiece or party decor.
With summer upon us, and lots of opportunities for backyard gatherings and festive celebrations, you need to be armed with simple decorating ideas you can pull together quickly.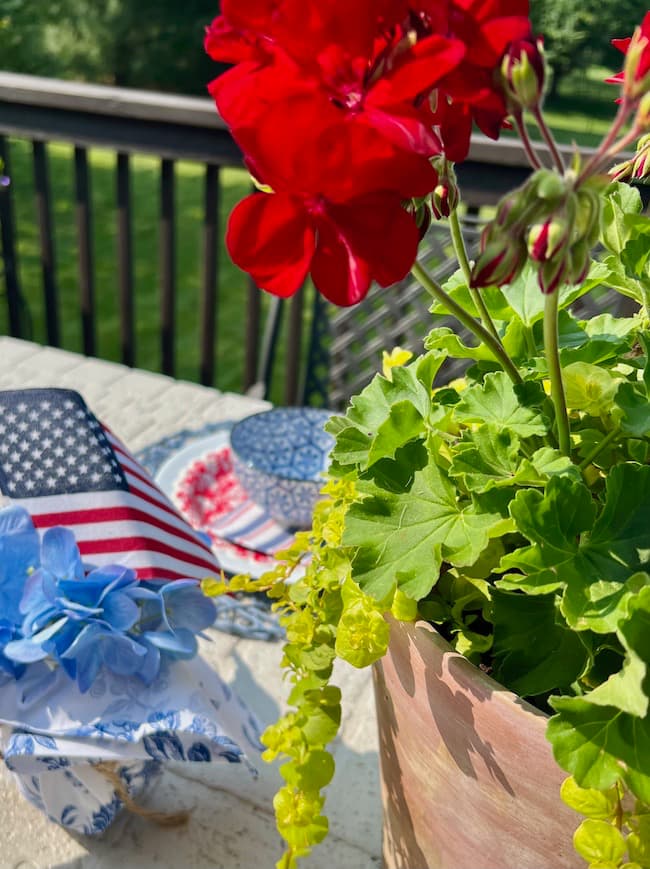 I wanted to create a quick and easy patriotic centerpiece for Memorial Day weekend, but wanted to keep it simple and use what I had around the house.
I started rummaging around, and a quick look through my cloth napkin drawer inspired this super easy centerpiece idea for Memorial Day, July 4th, or any patriotic holiday. In fact, you can use this idea to create a quick centerpiece for any holiday or occasion, and the possibilities for different color schemes are endless! All you need is some cloth napkins, a few small mason jars, and some jute twine or ribbon!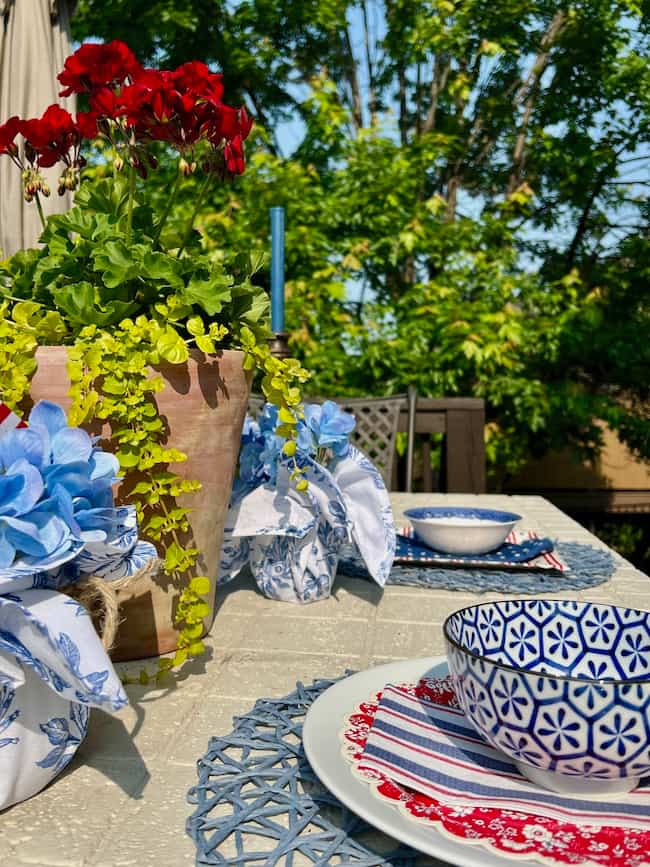 How to Make the Hydrangea and American Flag Mason Jars:
This simple centerpiece idea is super easy to make! I chose these pretty blue and white toile napkins for this project. Use whatever napkins you have on hand, or purchase some inexpensive napkins in patriotic colors and prints.
I love buying napkins that I can use for many different occasions and holidays. This blue and white print works well in our home for lots of occasions, but it's just perfect for creating a beautiful and elevated patriotic look! Red and white plaid or gingham prints would also be great options for this idea.
I used three small mason jars for this centerpiece.
​Simply place a mason jar on your napkin and gather it up around the top of the jar.
Cut a small piece of jute twine or red, white, or blue ribbon and tie it around the jar to secure the napkin in place.
Easy-peasy! It doesn't get much easier than that!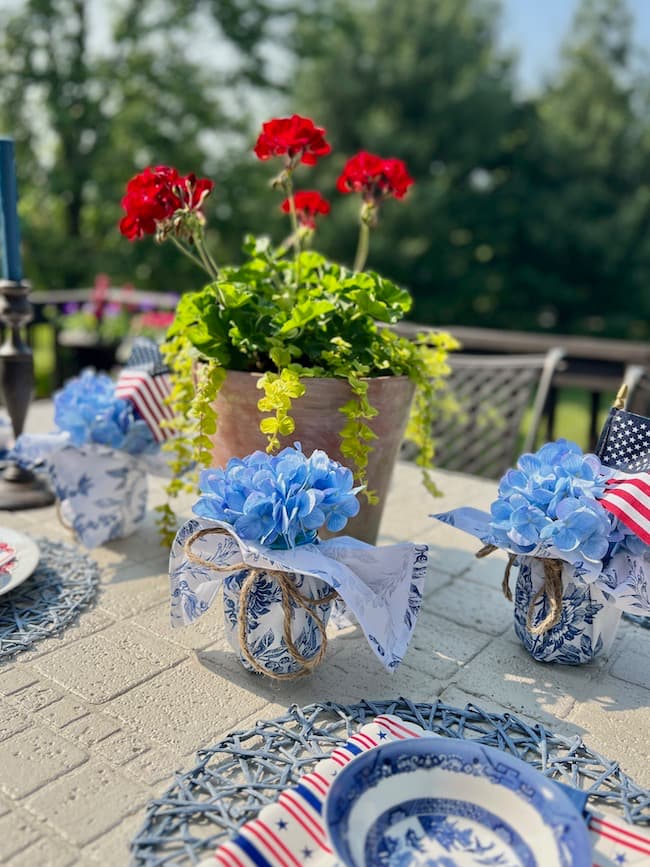 Now you have a festive vase to hold flowers for any of the patriotic holidays. I added a blue hydrangea to each vase, but you could use lots of different flowers in a red, white, or blue color scheme to add to your table with this super easy project. Try adding white hydrangeas, red roses, red carnations, or white daisies to your DIY vases for fun patriotic color. Cut them from your garden or purchase them at your local grocery store.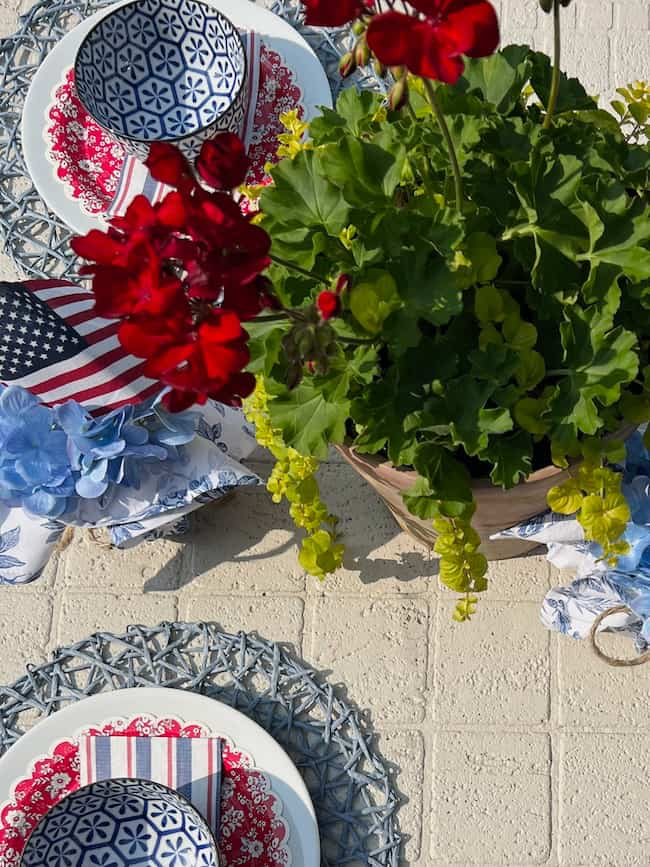 Add small flags to the vases for the perfect patriotic touch!
As you can see, you could apply this easy covered vase idea for any holiday or occasion! You could also use these fun jars as utensil holders on a buffet.
How to Create an Easy Patriotic Tablescape:
The summer season certainly calls for easy outdoor tablescape ideas for your gathering and celebrations. I created this red, white, and blue tablescape on our deck table. Last summer this table received a much needed paint makeover, and it's holding up so well. You can read how I made over this patio table in this post.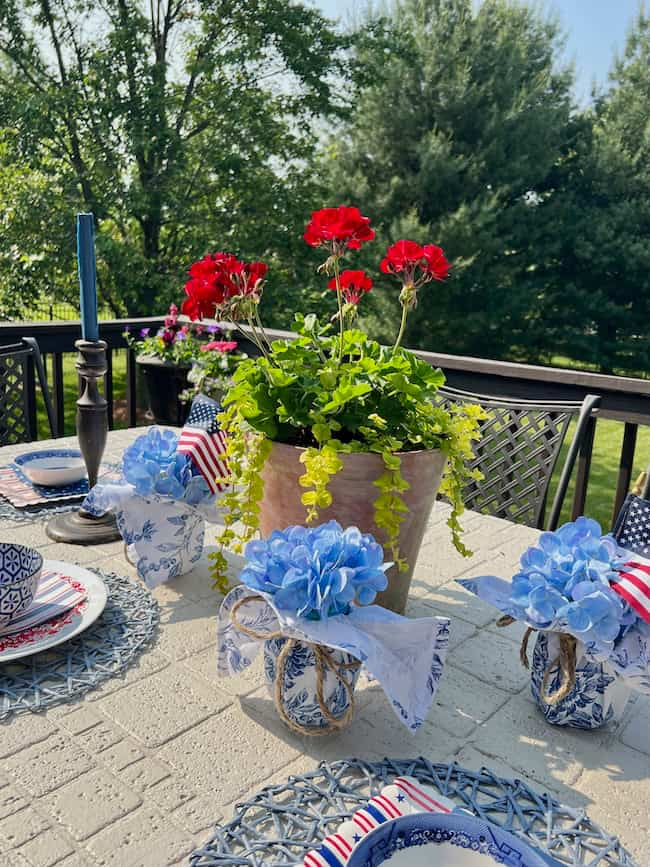 I love the painted tile, and decided to leave it exposed to add nice texture to this tablescape. I added red geraniums and creeping Jenny to aged terracotta pots earlier in the season, and I'm using this potted red geranium as a focal point in my centerpiece along with the napkin-wrapped vases. For more great information about planting patriotic pots for summer, read this post.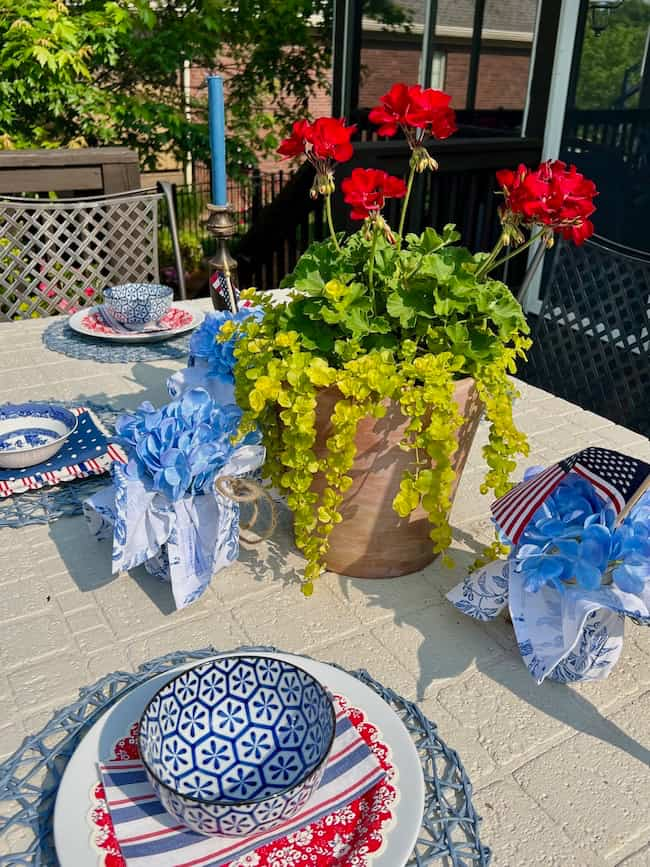 ​I centered the potted geranium in the center of the table and surrounded it with the blue and white mason jar vases filled with blue hydrangeas.
​Two navy taper candles in thrifted wooden candle holders land each end of the centerpiece.
​Create the Tablesettings for the Patriotic Table:
I found the cutest paper patriotic party supplies and paper products at TJMaxx this summer! These adorable My Mind's Eye patriotic prints are just the cutest.
I decided to get creative and mix and match the paper plate patterns. It's a fun way to be creative when you just can't make up your mind which you like the best! It's also helpful when you can't find or don't own enough place settings of any one particular plate or dish to set a whole table.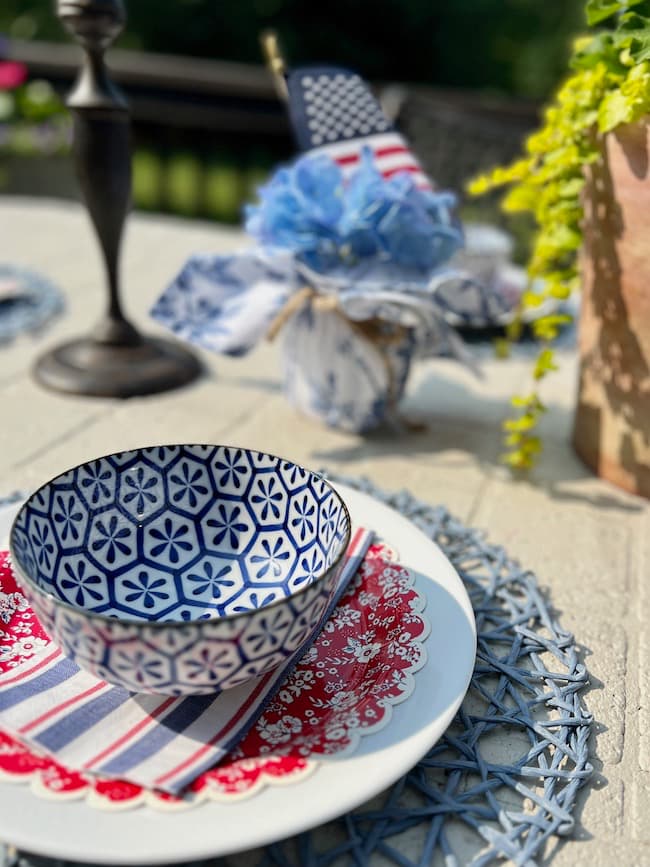 These blue woven placemats form the foundation of each patriotic table setting. I alternated white dinner plates at some of the seats paired with the cutest red small floral patterned paper plates and fun red, white, and blue striped paper napkins.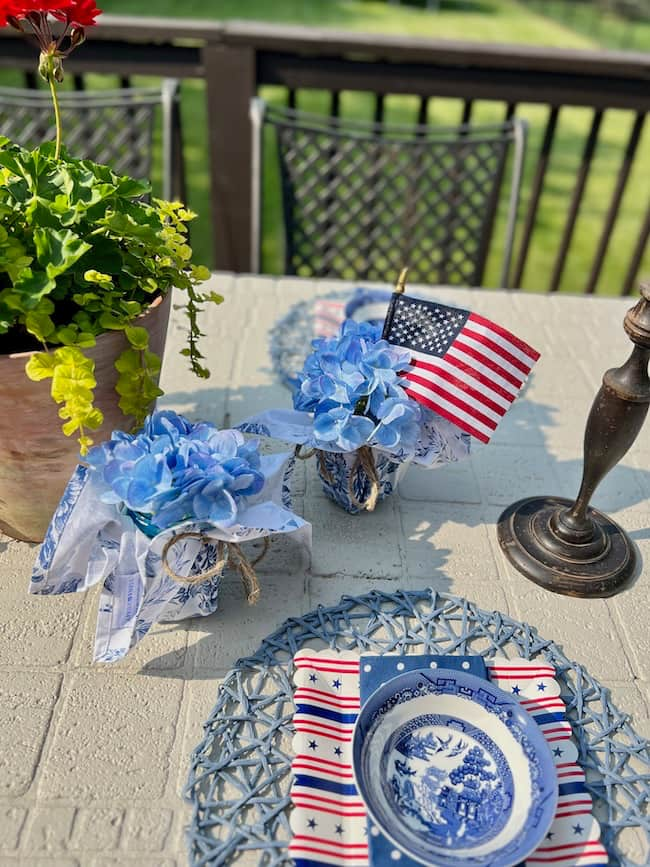 ​At the alternating seats I used these adorable patriotic striped square plates with blue and white polka dot cloth napkins.
I topped each place setting with a blue and white bowl — and of course, mixed those patterns as well!
​My favorite thing about this tablescape is how quickly I was able to pull it all together. It's festive, fun, and relaxed, but the floral patterns in the napkins and plates add a touch of charm to the table.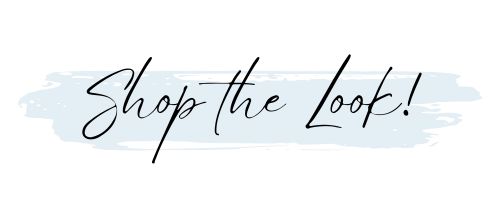 ---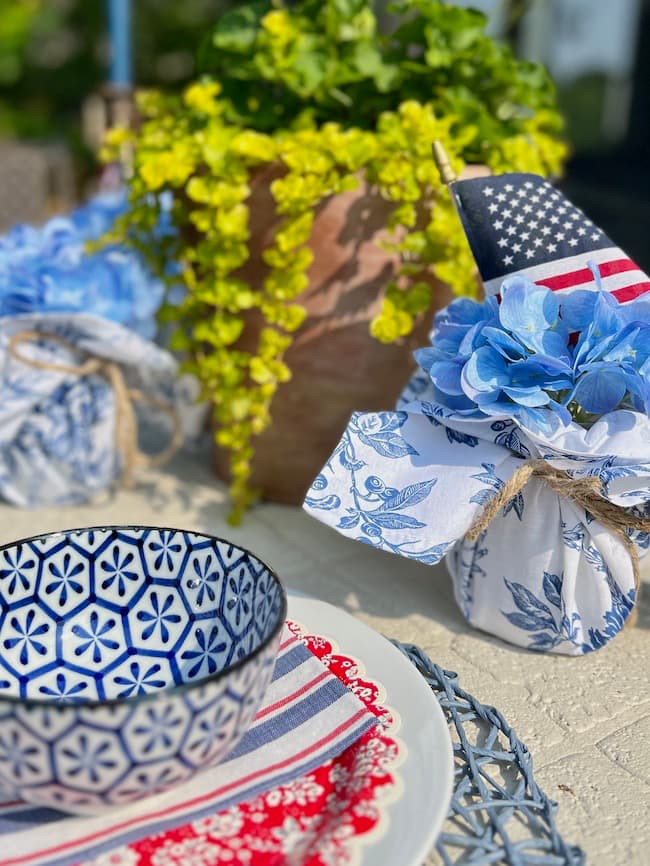 Patriotic decorations don't have to be difficult. Easy and simple is an important theme for all summer gatherings, whether indoors or outdoors. With some fun paper products, and little patriotic ribbon and American flags, you can show off your patriotic pride and turn an ordinary table into a festive focal point for your party!
Happy Celebrating!!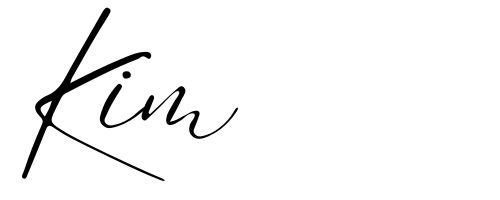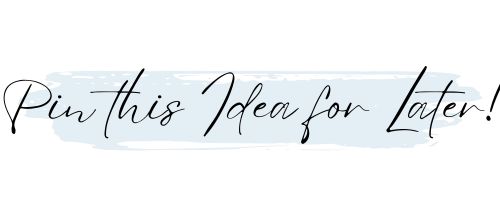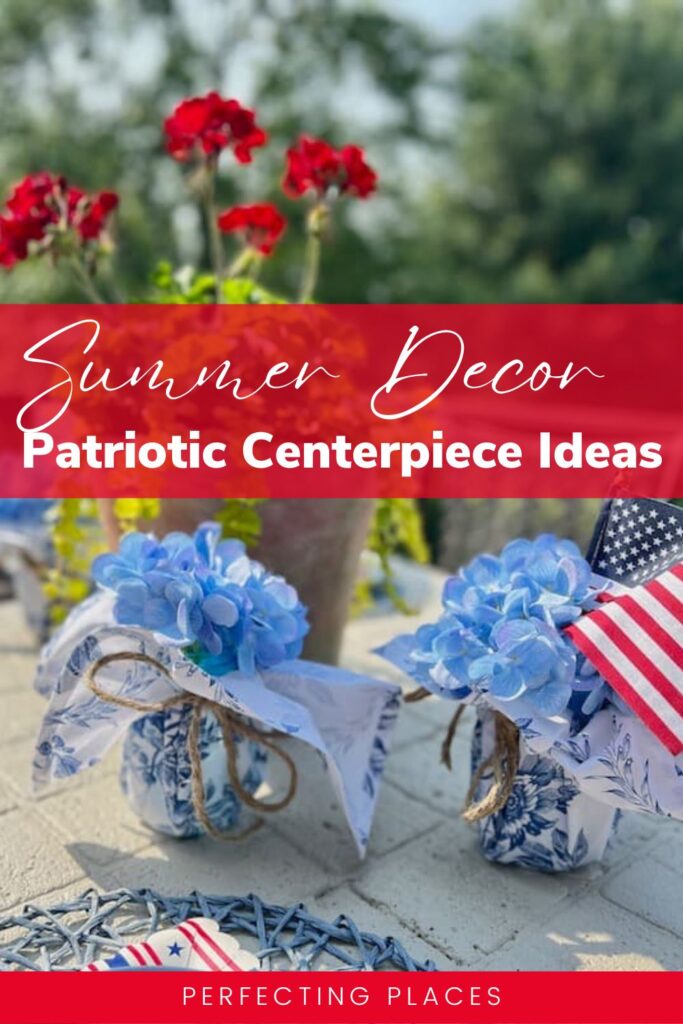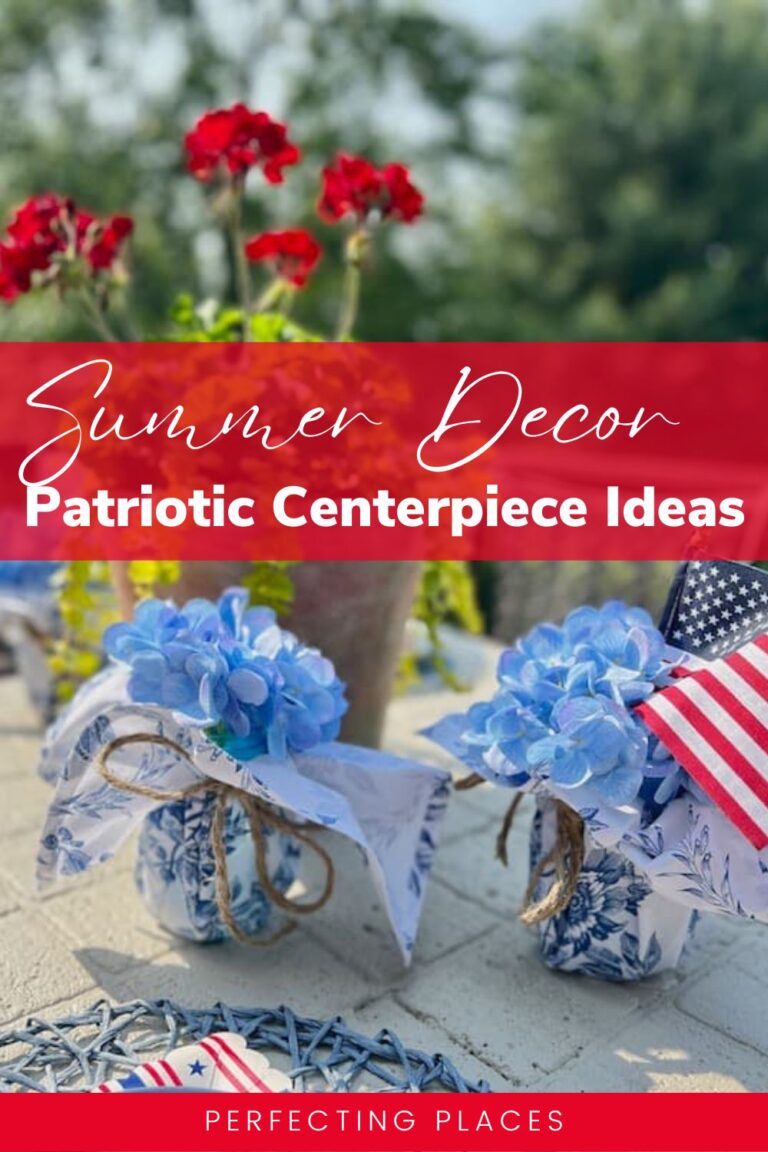 By the way, do you follow me on all the socials? If not, check out my Pinterest, Instagram, and Facebook and be sure to follow along so you don't miss out on any of my decorating and DIY ideas.