ORC Spring 2022 Primary Bathroom Budget Makeover
I'm so excited to be participating in the One Room Challenge this spring! I hope you follow along for my primary bathroom budget makeover!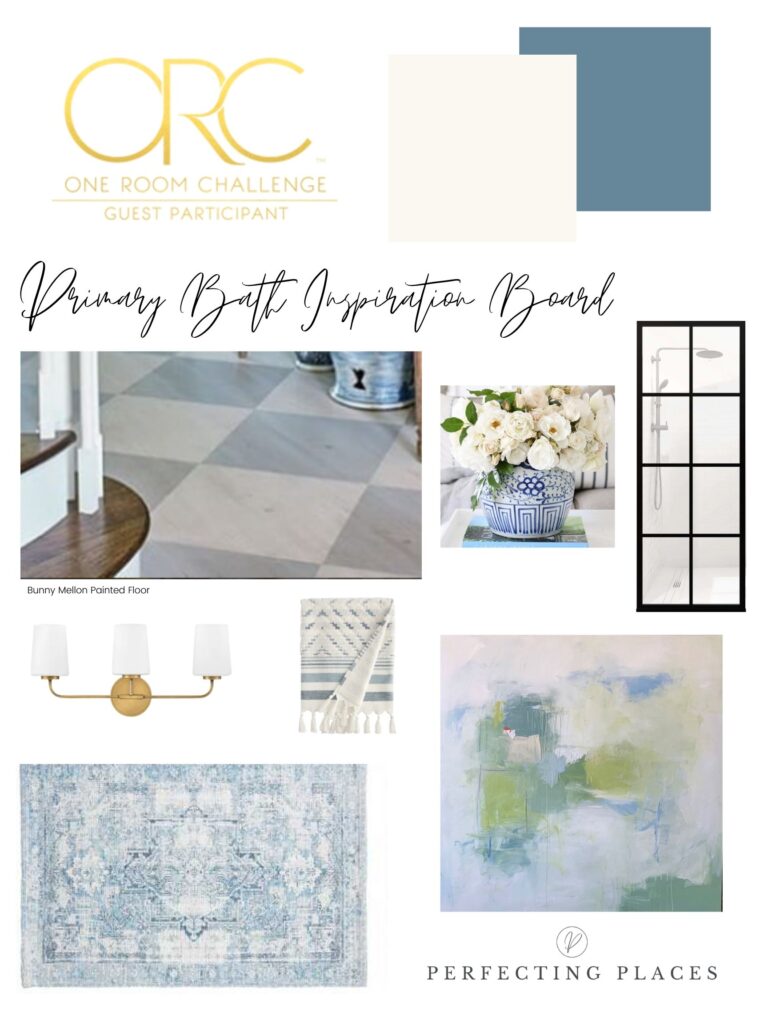 The past week I've made two exciting decisions — two things I've wanted to do for a very long time, and this week I bit the bullet and jumped into both!
One, I signed up for the Haven Conference for bloggers which will happen in July — much more on that in the summer.
And two, I signed up for my first One Room Challenge!! Woohoo!!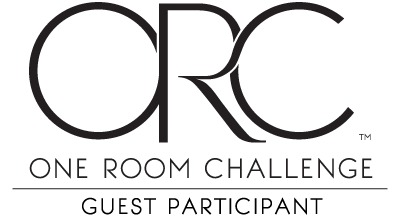 This year marks the 10th anniversary of the One Room Challenge. If it's new to you, it's a challenge that designers, bloggers, and DIYers join to complete one room in their homes in 8 weeks (normally 6, but since COVID they've stretched it to 8). All the rooms are linked up on the ORC website so you can follow along with everyone's progress each week. Week 8 is the big reveal week to see all of the work that's been accomplished.
I'm doing a budget-friendly makeover of our primary bathroom. It's a room that actually needs a renovation, but since a full-on renovation is not in our budget or plans right now, I'm going to transform the space with some low cost projects.
My goal is to make maximum impact with as little cost as possible to achieve the look, so of course that means relying on the power of paint to transform the space.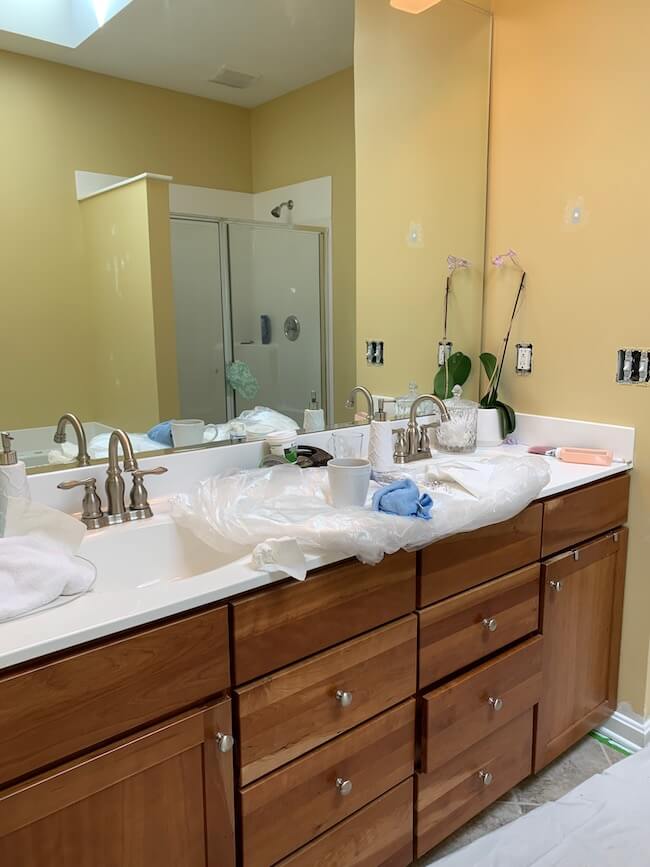 I also want to keep in mind that a full renovation of the bathroom still needs to happen at some point, so for this project I'm not putting in any costly materials that would just need to be ripped out again when we can get to the full renovation.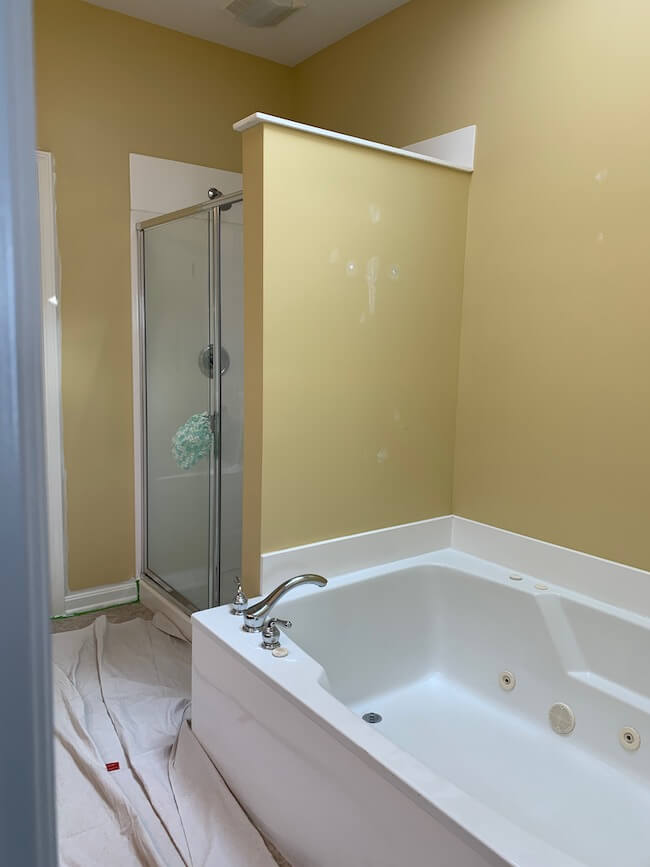 At some point, I'd like to remove the garden tub and replace with a stand alone tub. I'd like to redo the shower, shortening the shower wall, replacing the shower insert with tile, and new glass and shower door.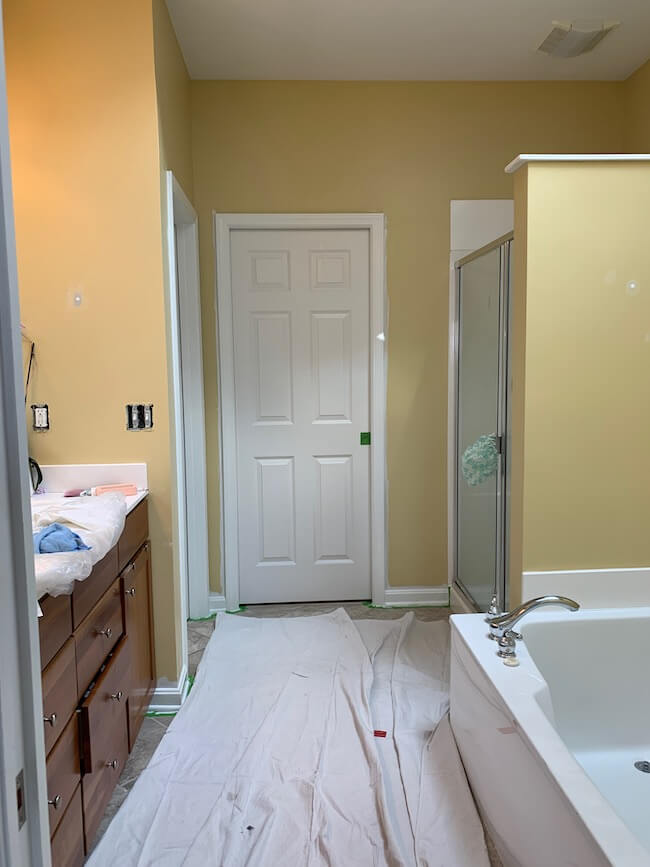 However, since those changes are all dependent upon one another and all impact the flooring, I'm not going to replace the tile right now. It is, however, going to get an exciting face lift!!
So, while I'm not tearing out and replacing any major fixed elements or changing the footprint of the room, I am keeping in mind what I want to do eventually, so only making significant changes to the areas that wouldn't be impacted by a reno down the road.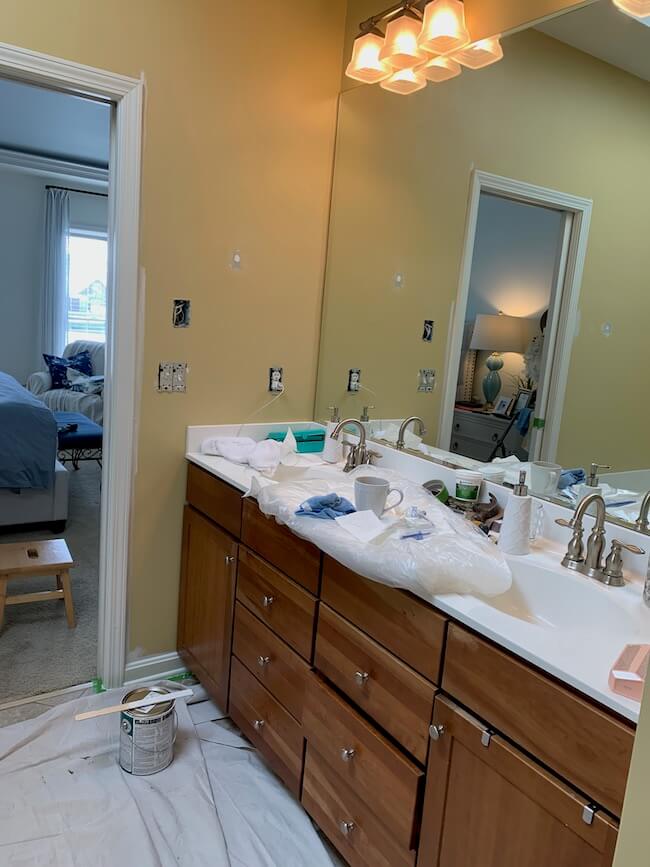 This was the starting point –yellow walls and orangey-brown cabinets.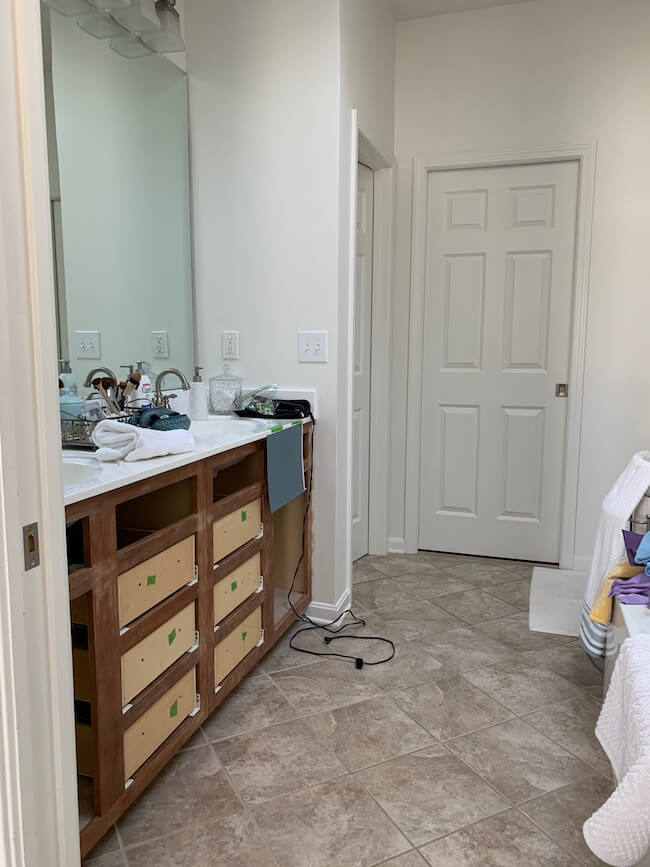 The base paint of the walls has already been painted Sherwin-Williams Alabaster 7008, and this will stay as the base. I'm still deciding exactly what I want to do beyond the Alabaster base coat. Stay tuned!!
The cabinets will be Sherwin-Williams Blustery Sky 9140.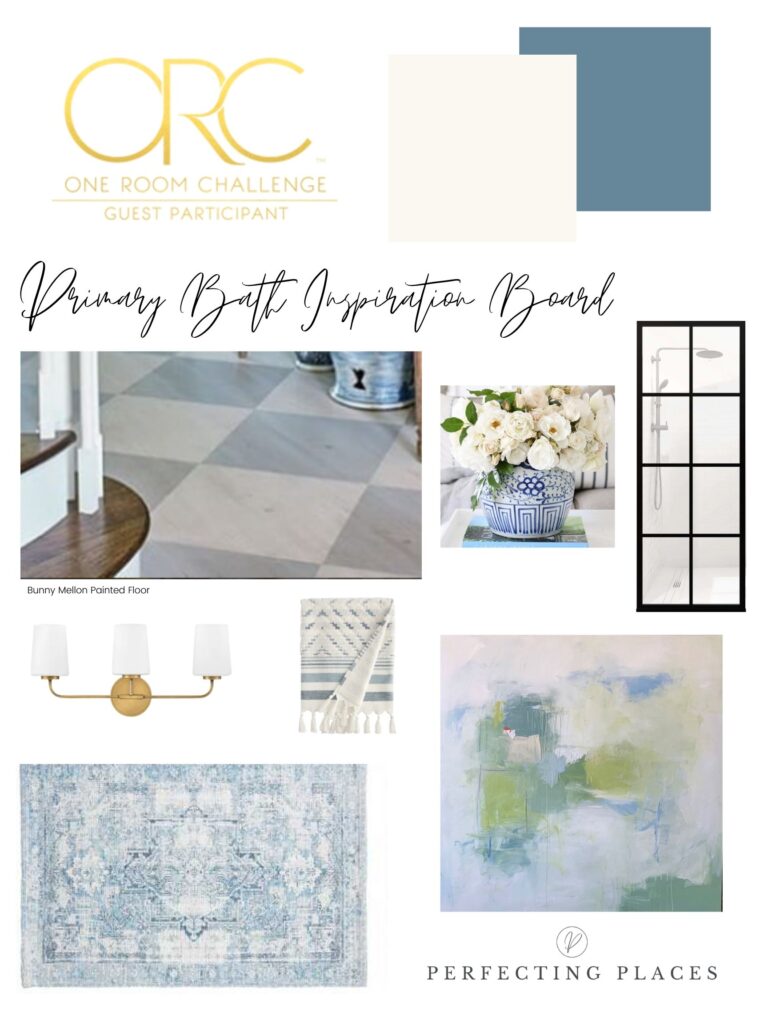 What I hope to accomplish in this One Room Challenge Primary Bath Budget Friendly Makeover:
New wall treatment — the base is SW Alabaster, but will add either a trim finish, a stencil design, or a peel and stick paper accent.
Paint the vanity cabinet — SW Blustery Sky.
New flooring — I'm going to paint the tile!! I have some fun ideas (think Bunny Mellon painted floors!)
New mirror/mirrors (possibly) — I'm still deciding on this one.
New light fixtures.
New cabinet hardware.
Wall shelf above garden tub.
New art and accessories.
Rug for the space.
I have a general idea and mood board for the space this week, but by next week I will have a better idea of the exact details!
I hope you follow along for this very fun and exciting project for me over the next 8 weeks!!
Also, be sure to click the link below to the One Room Challenge website where all the other designers and bloggers have linked up their projects!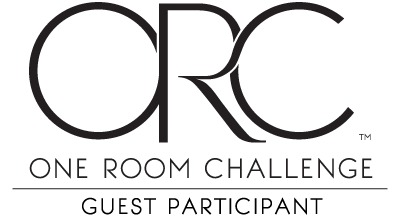 It's going to be an exciting 8 weeks!!
Thanks so much for following along!!
Spring 2022 One Room Challenge — Primary Bathroom Budget Makeover: