Budget Spring Throw Pillows in Green and Blue
If you love greens and blues and budget-friendly spring decor, this post is for you!! I'm sharing some beautiful inexpensive spring throw pillows in green and blue color combinations today! If you want to add some fresh blue and green to your spring decor, these Walmart pillows and pillow covers are perfect for a quick spring refresh for your living room!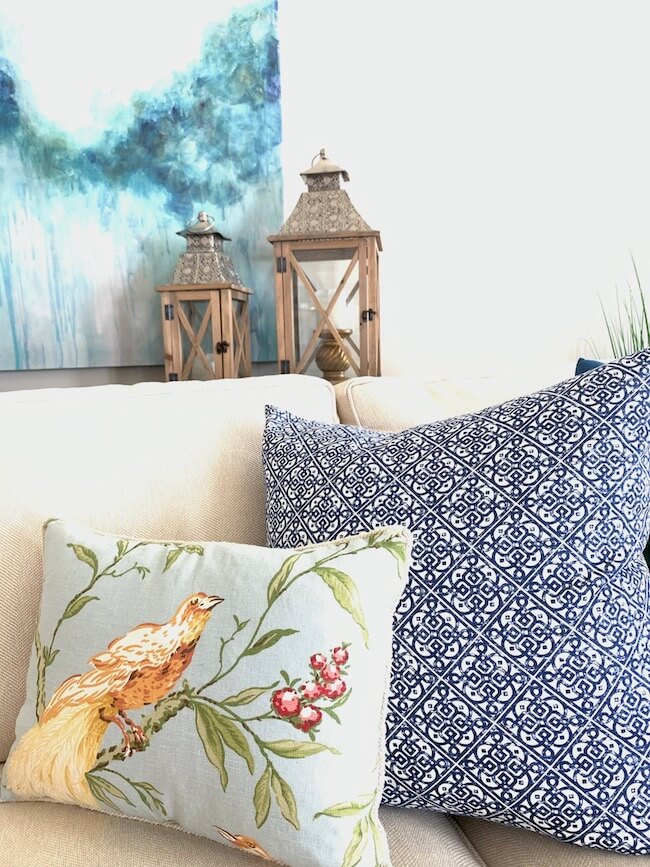 This post contains affiliate links, so I may earn a small commission when you make a purchase through links on my site at no additional cost to you.
If you've been following along for a while, you know I LOVE pillows! I love to switch mine out as the seasons change, so I'm always on the look out for some pretty, and inexpensive new pillow options.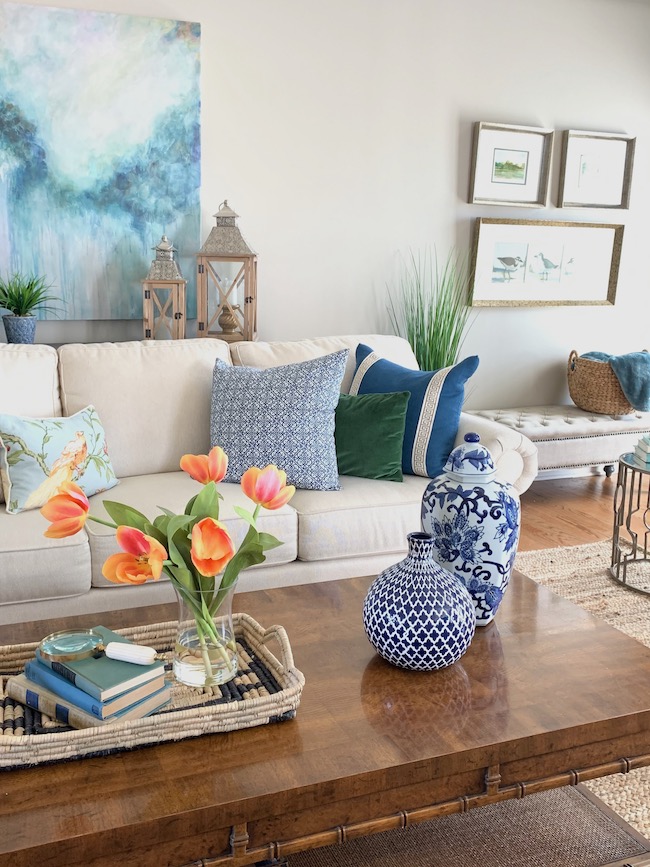 A blue and green analogous color scheme is so pretty and calming. While I love lots of colors, I always gravitate to blues and greens, so these pretty pillows certainly caught my eye. They are a perfect pop of fresh spring color, and they pair great together because they include a variety of pattern types and pattern sizes.
If you love fresh bright colors for spring, you might also enjoy reading this post about creating a bright spring color palette in your home!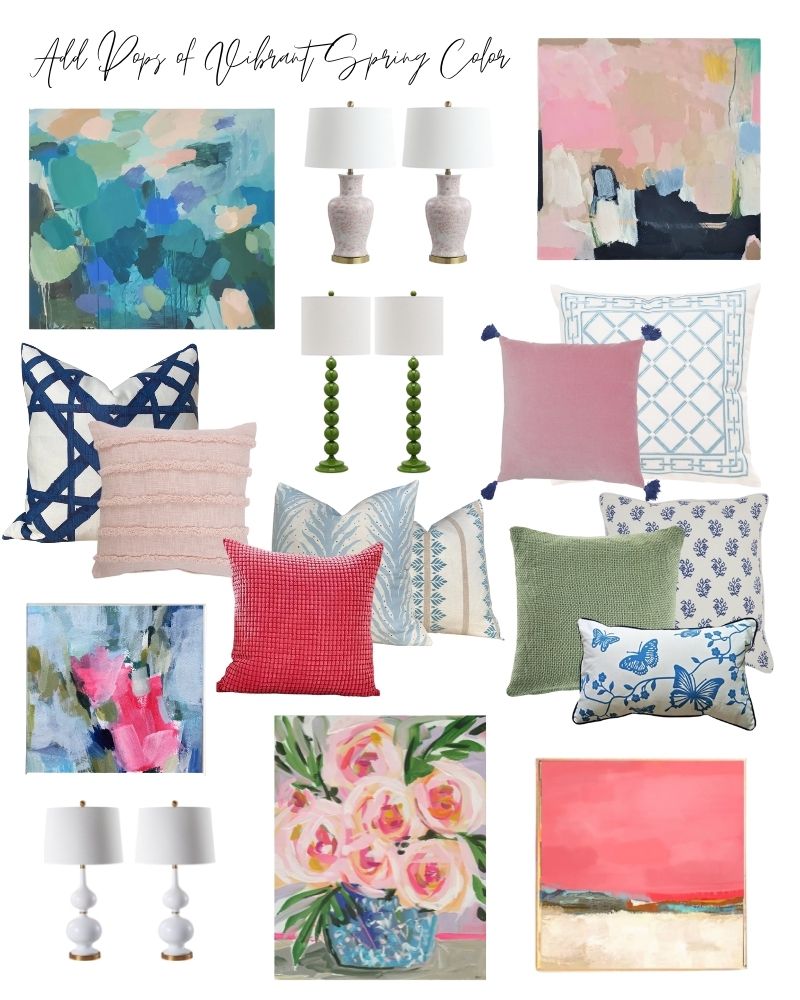 And nothing is more cost-effective that sewing your own spring pillows! You can read about a fresh spring Antelope print pillow DIY here!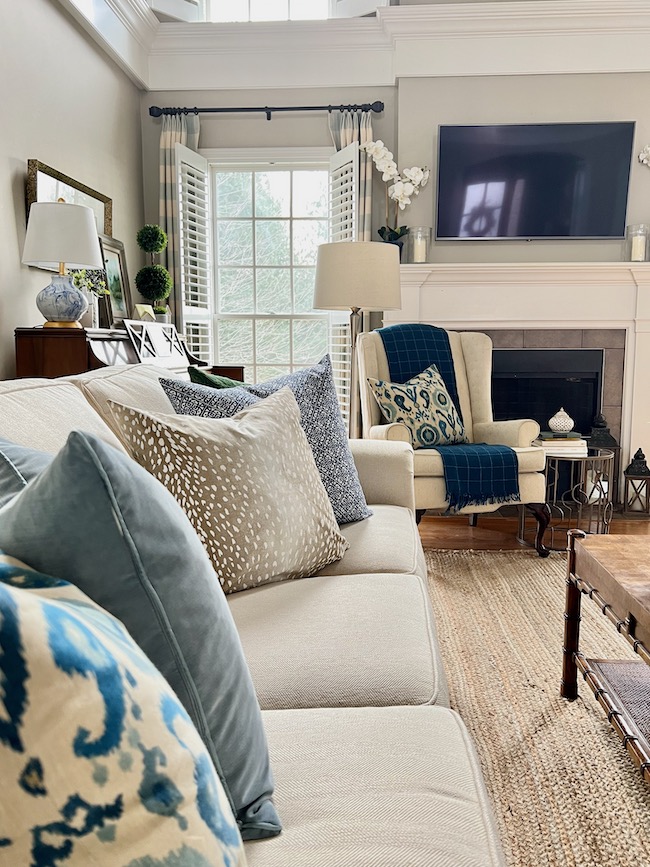 How to Mix and Match Green and Blue Pillows on a Sofa:
Combining patterns in your pillows helps you achieve a custom look in your living room. The size and type of pattern on your pillows makes a difference. When selecting pillows for your sofa, to add interest vary your patterns by including large, medium,  and small scale designs in your prints and patterns. Mixing different types of patterns adds interest, while varying the sizes of the patterns is visually appealing and keeps your pillow scape from looking cluttered.
Solid Pillows
Include some solids. I like to include solids that have a lot of texture to them — a linen look, a knit, or nubby woven texture adds a lot of interest to solid fabrics.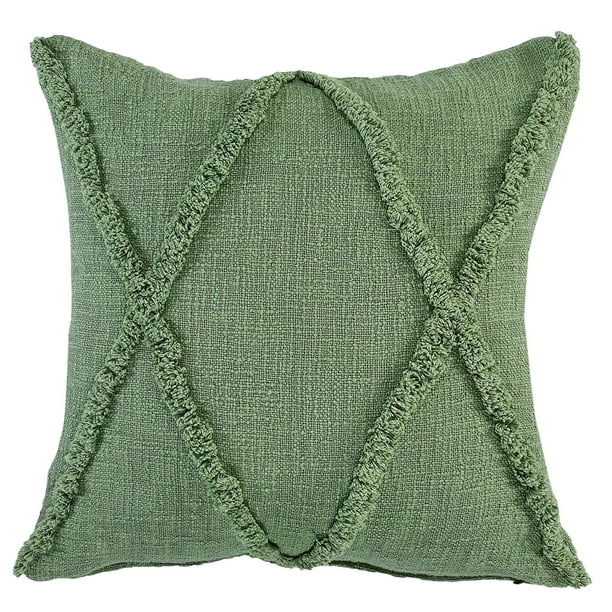 Checks
Buffalo checks work in a variety of decor styles. They can work in more traditional or grandmillenial rooms or in a casual farmhouse or coastal design. They add a relaxed touch to your room, no matter your design style.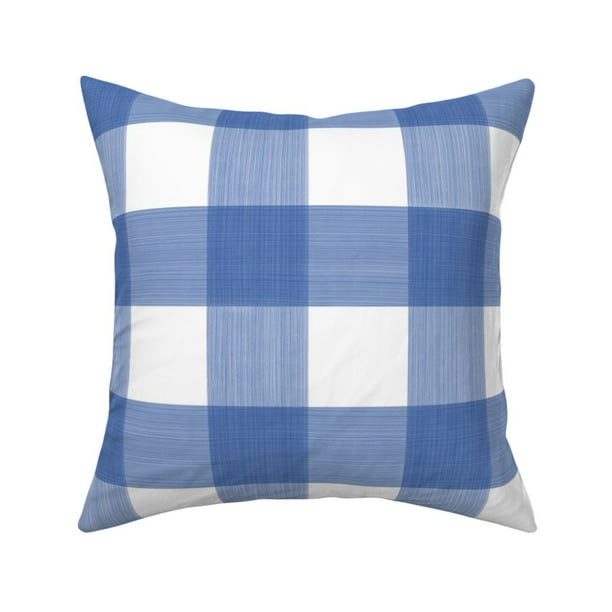 Stripes
I love stripes! Stripes are another great pattern to pair with floral prints. You can find striped pillows in a variety of pattern sizes, so it's easy to find the perfect striped pillows to mix with other patterned pillows on your sofa.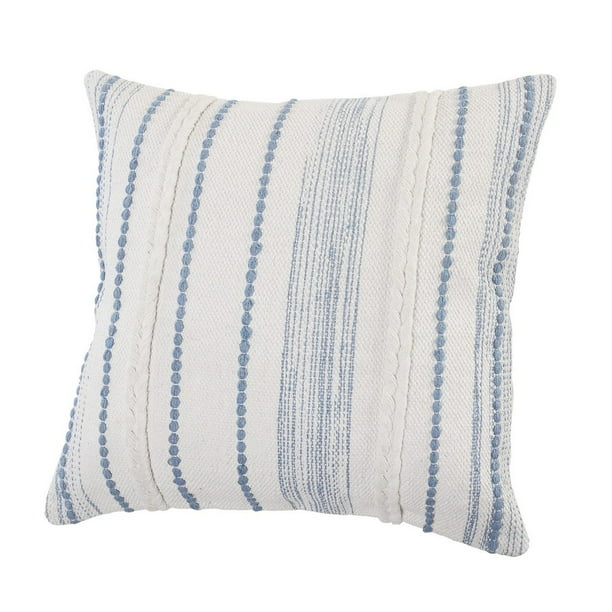 Floral Prints
Adding floral prints are a great way to add interest in your pillow scape! I like to use florals to be the "glue" that holds a color scheme together. Or, you can find a print  you love that serves as the inspiration to design a whole room around! Look for large florals and small florals to mix on your sofa.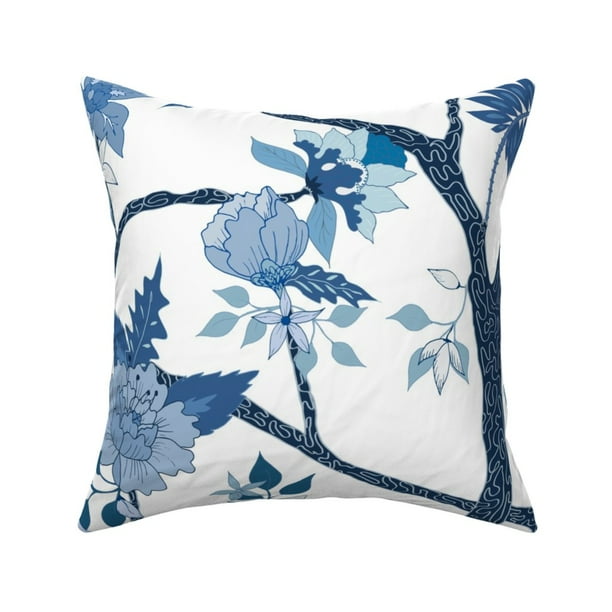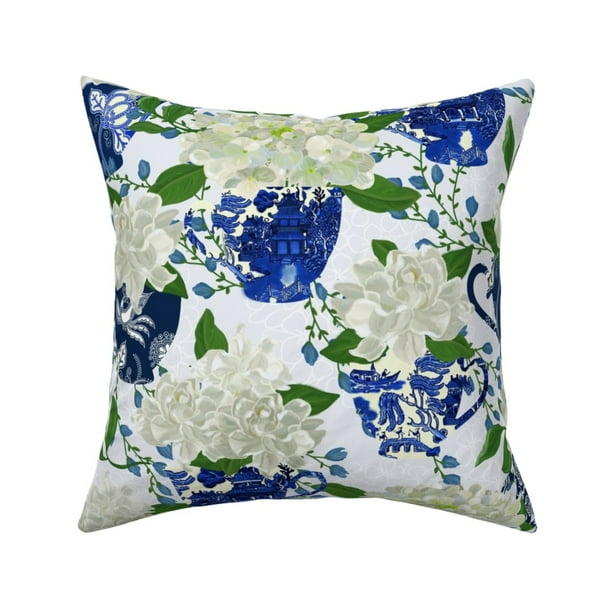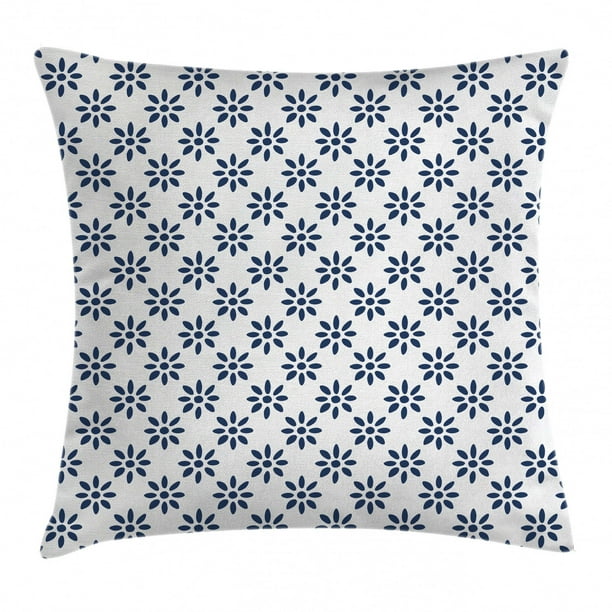 Geometrics
Geometric patterns also pair well with florals and prints. You can pair a small, medium, or large scale geometric pattern depending on the pattern sizes in your other pillows.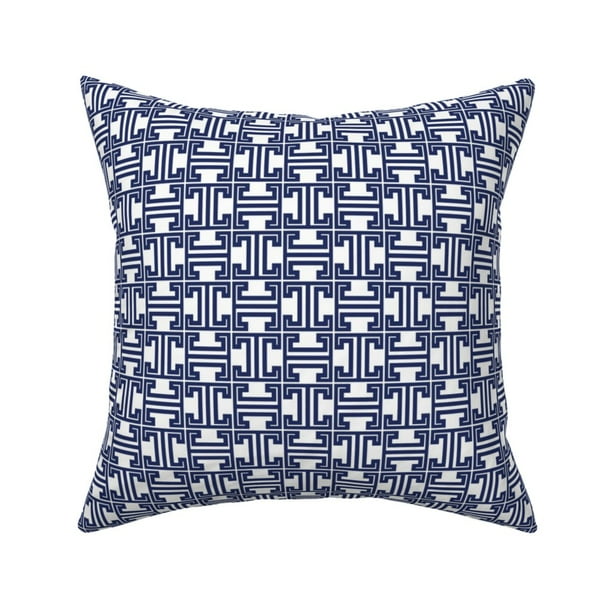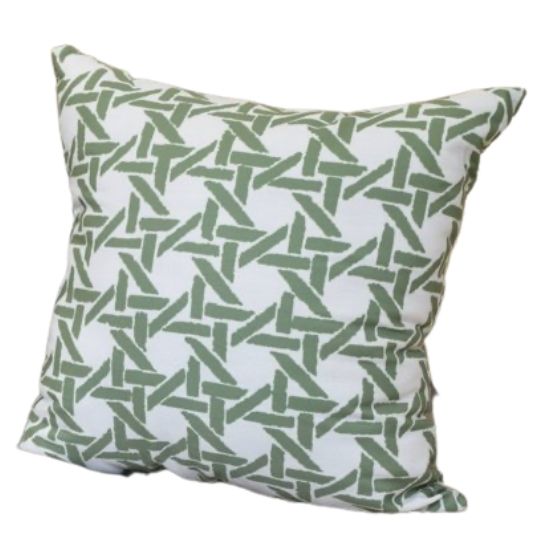 Great Budget-Friendly Green and Blue Pillow Combinations for Spring:
I've paired some of my favorite green and blue pillows that I found from Walmart. All of these patterns and colors work really well together and would be beautiful in your living room or bedroom.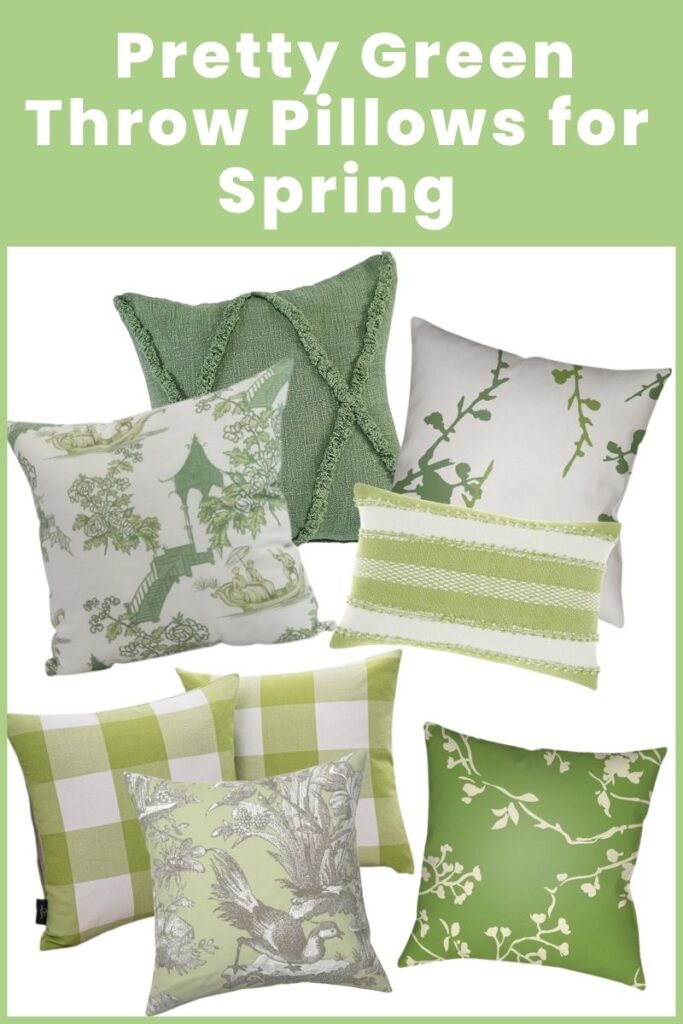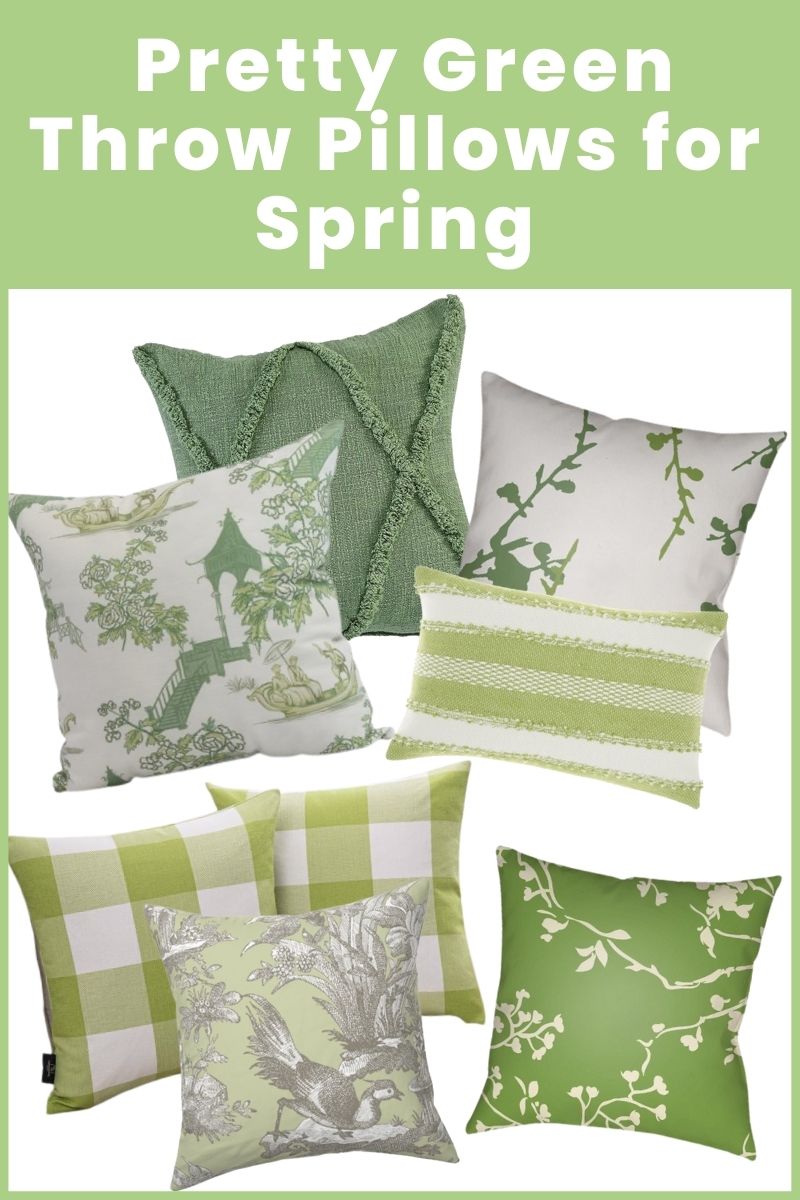 This pretty green and white Chinoiserie toile print pillow.
This sage green diamond tufted cotton pillow.
This green on white background Chinoiserie floral print pillow.
This green and white striped woven design pillow.
This green and white buffalo plaid pillow set.
This green and taupe Chinoiserie toile pillow.
This green Chinoiserie botanical pillow.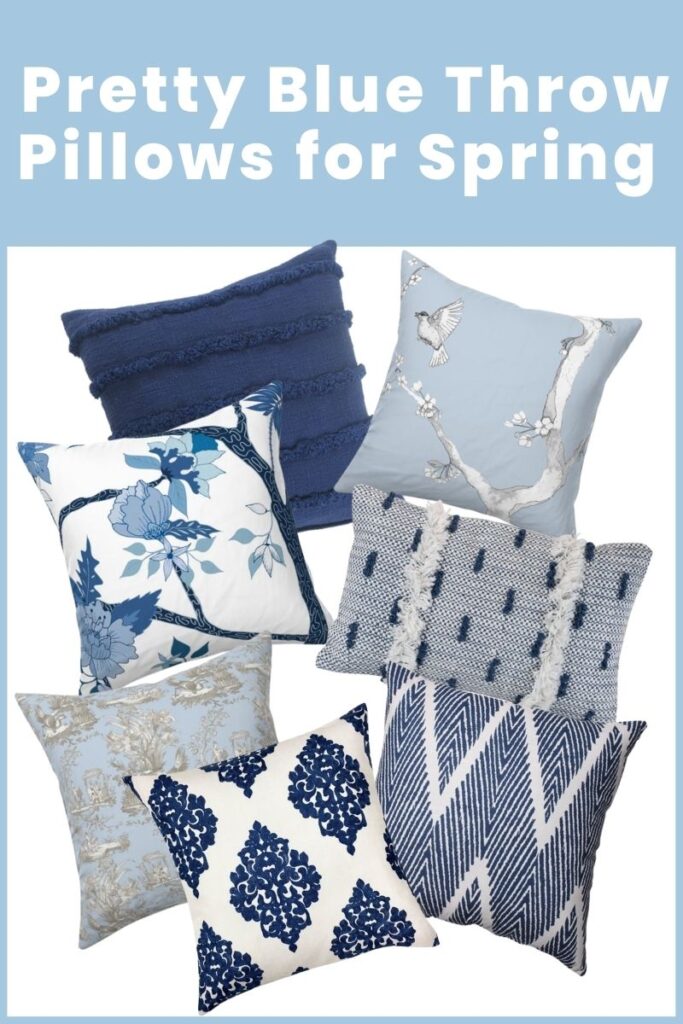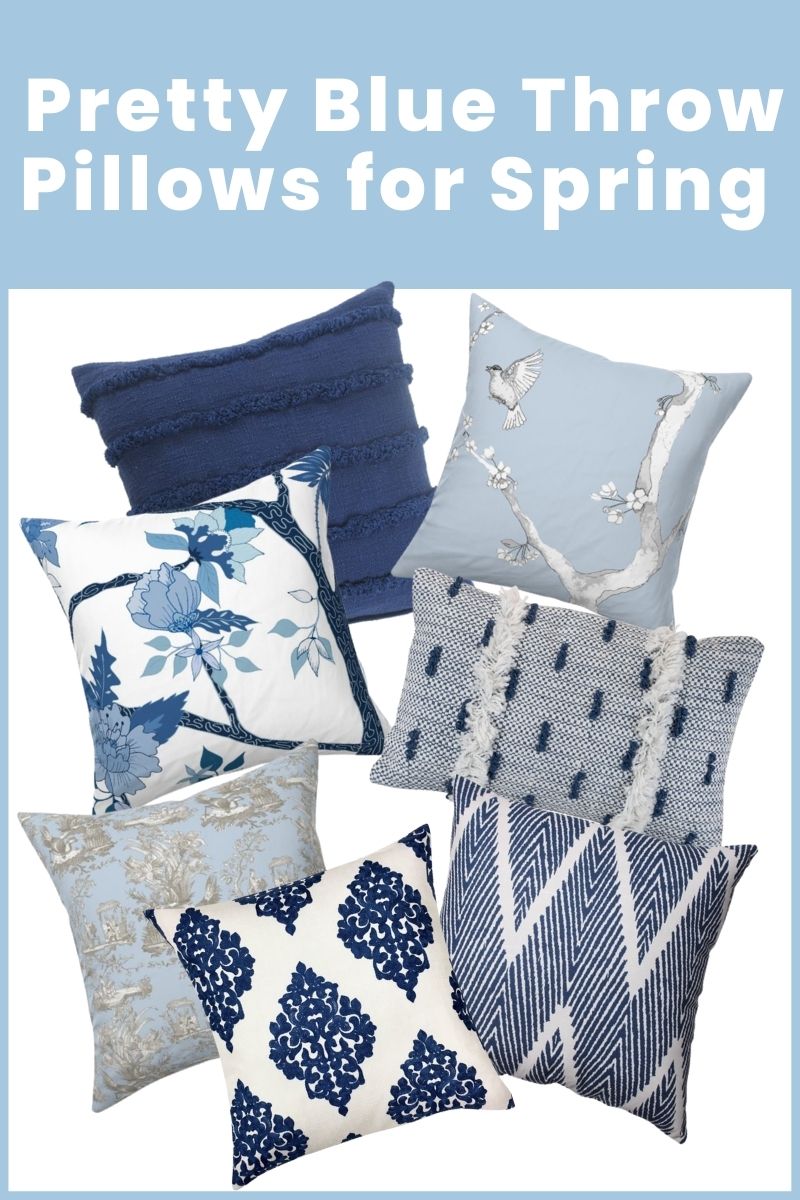 This deep blue tufted strip throw pillow.
This soft blue Chinoiserie floral and bird pillow.
This Chinoiserie blue and white floral pillow.
This blue and white woven and tufted lumbar pillow.
This blue and taupe toile pillow.
This blue and white flourish design pillow.
This blue and white woven chevron pillow.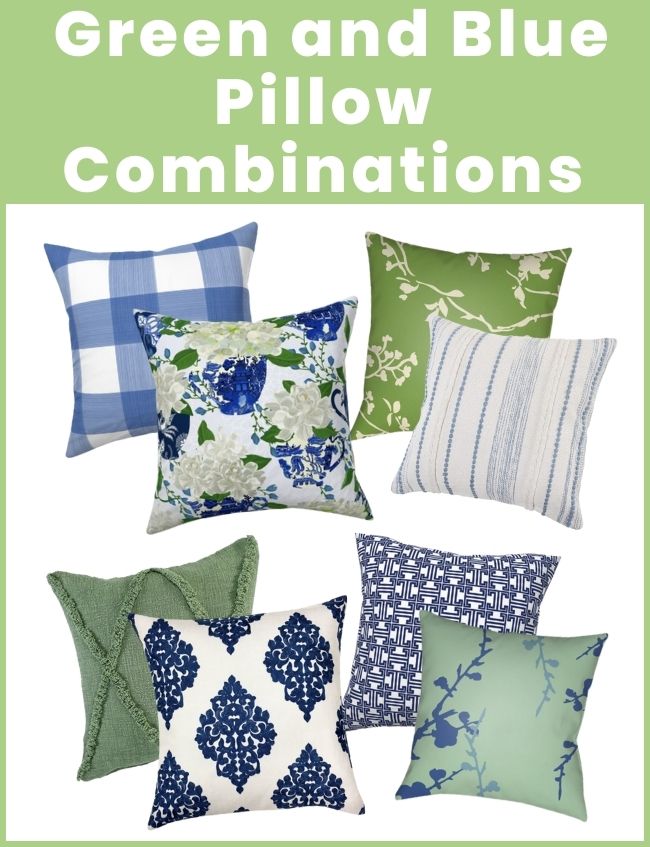 This buffalo plaid blue and white throw pillow.
This blue and green Chinoiserie floral throw pillow.
This green Chinoiserie botanical pillow.
This textured blue and white striped throw pillow.
This sage green diamond tufted cotton pillow.
This blue and white flourish design pillow.
This medium chinoiserie geometric pillow in navy and white.
This green and blue Chinoiserie print throw pillow.
I hope this post gives you some fresh ideas for your spring decor! Changing out your pillows is such an easy and cost-effective way to refresh your room, and these spring throw pillows in green and blue would add the perfect touch!
Thanks so much for stopping by!
For more spring decorating ideas, you might enjoy:
The Best Accessories for Decorating for Spring in Your Home
An Easy DIY Spring Wreath Made with Tulips
9 Spring Decorating Ideas and Inspiration