The Best Accessories for Decorating for Spring in Your Home
Is it time to add a few spring essentials to your home decor selections? Today, I'm sharing the best accessories for decorating for spring in your home.
(This post contains affiliate links, so I may earn a small commission when you make a purchase through links on my site at no additional cost to you. As an Amazon Associate I earn from qualifying purchases.)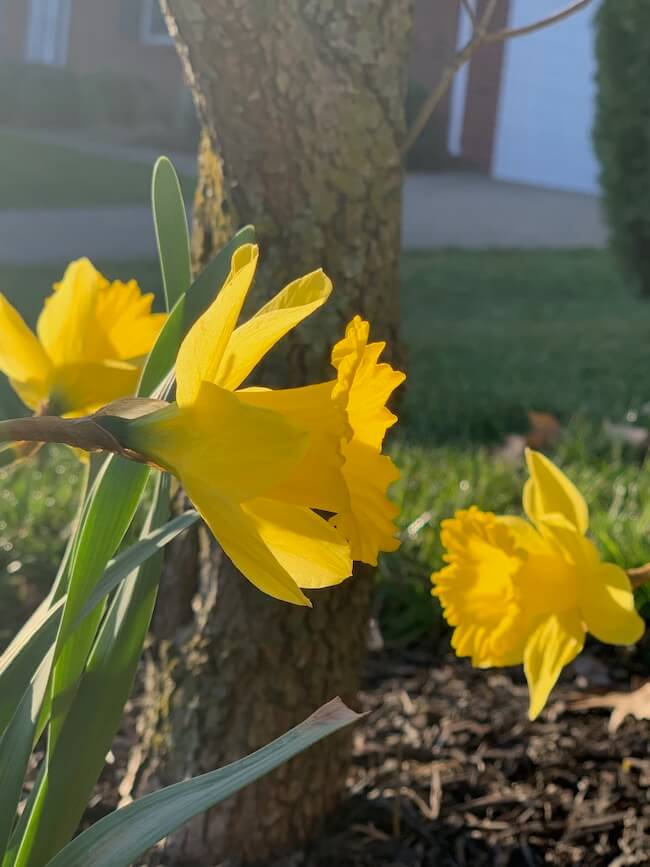 Friends, we did it!! I wasn't so sure if we were going to be able to, but we did it!
We made it through January and February, and it's finally March! And you know what March brings?? The first day of Spring!!!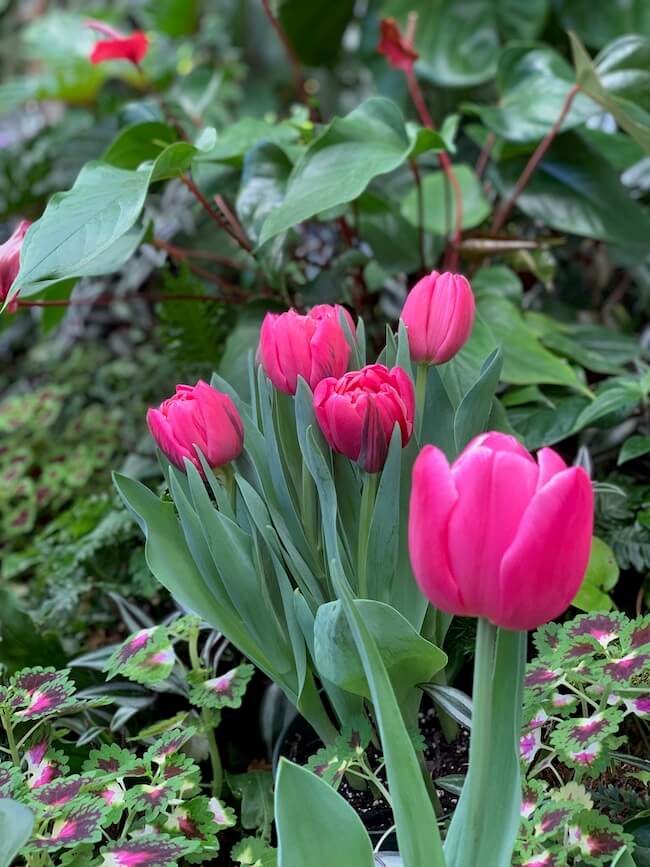 Now, I realize that there isn't a lot of difference in the weather from February 28 to March 1, but March just sounds better, doesn't it? And, in a few short weeks, we can officially call it spring!
I've decided that I'm not waiting for the calendar to declare spring has begun. I'm officially declaring it spring inside my home today! Move over pinecones and evergreen branches! It's time for tulips, and bunnies, and pastels, and spring greens!!
As I usher in this self-declared "first day of spring", I want to share a few of my favorite spring accessories that will give your home a little spring refresh!

The Essentials for Decorating for Spring in Your Home:
1. Bring out the Bunnies for Spring Decorating!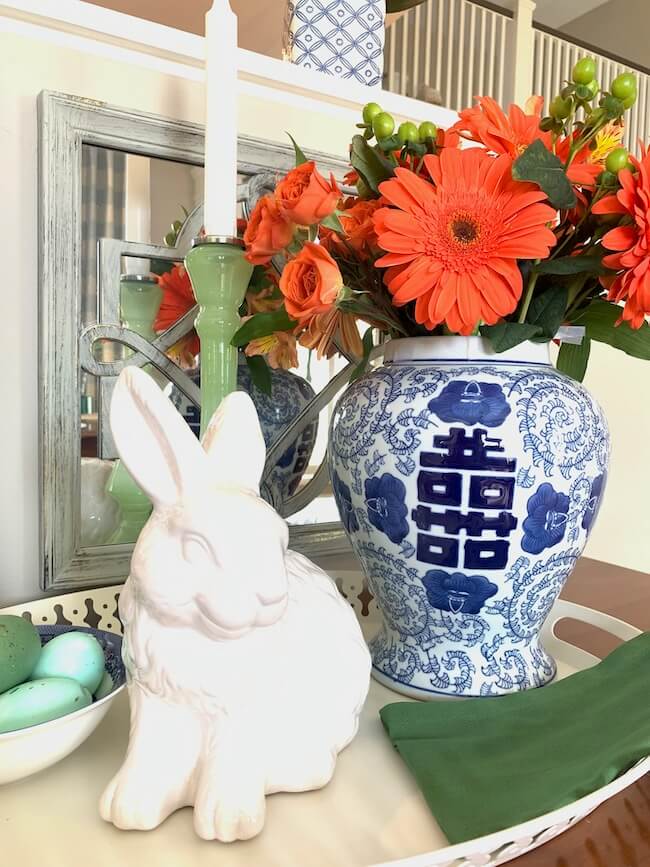 It's time to bring out those sweet little bunnies — white ceramic bunnies are my favorites, but I also love moss covered bunnies, and brass bunnies.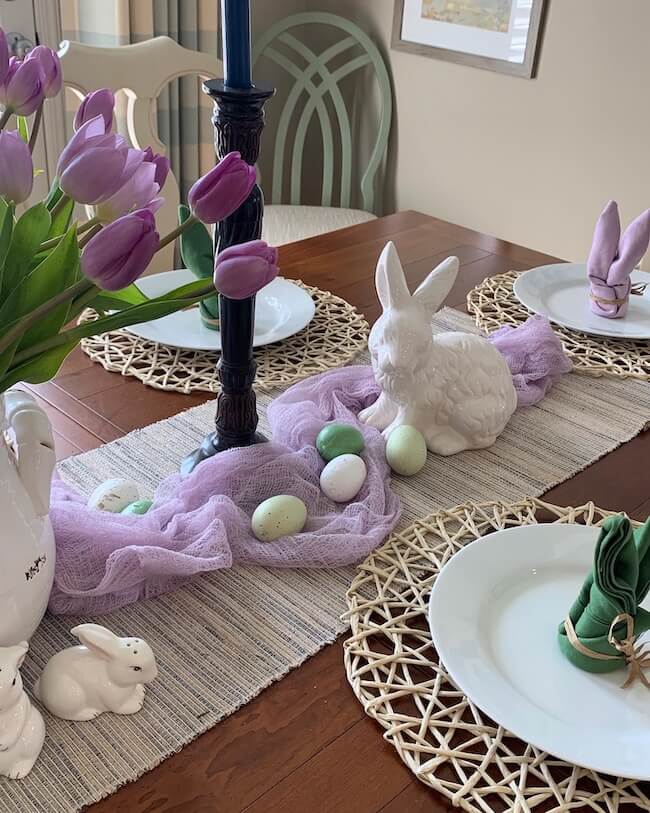 I have bunny salt and pepper shakers, and bunny bowls, and I especially love this bunny platter.
Add them to your mantel, your coffee table, or your tablescape.
2. Topiaries are over-the-top!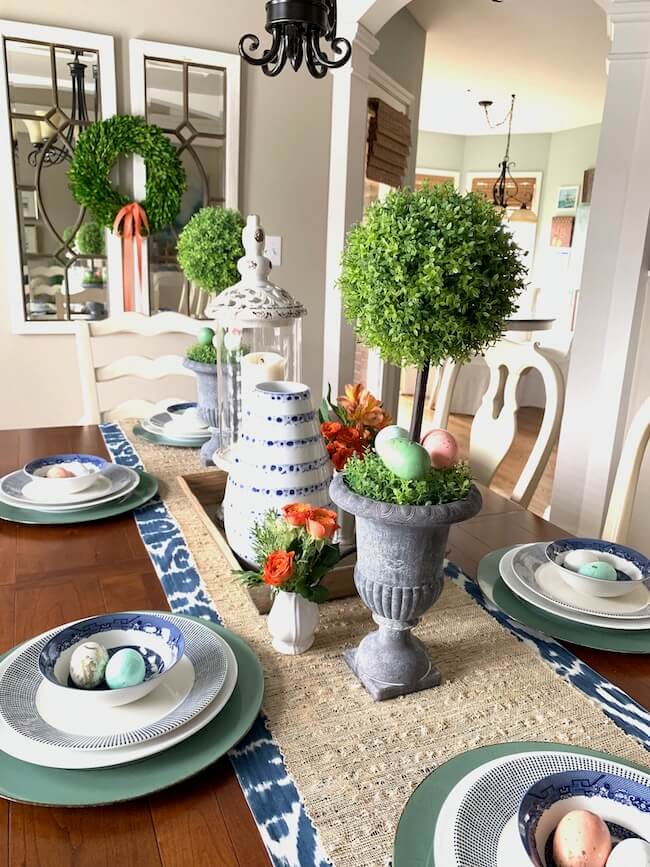 Add them to your mantel, a sofa table, entryway table, or dining table. You can leave them as is, or add ribbon. I also like to add eggs to the base for a little extra spring color.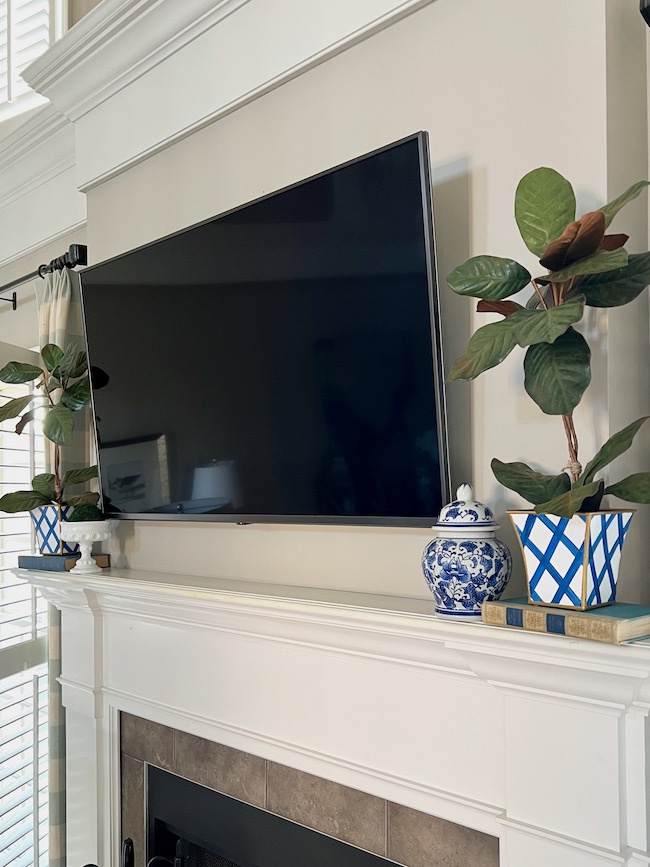 You can read how I painted these blue and white tole cachepots here.
3. Eggs are essential for spring decor!
There are so many fun ways to use eggs in your spring decor, and so many different types of eggs! You don't have to wait until Easter.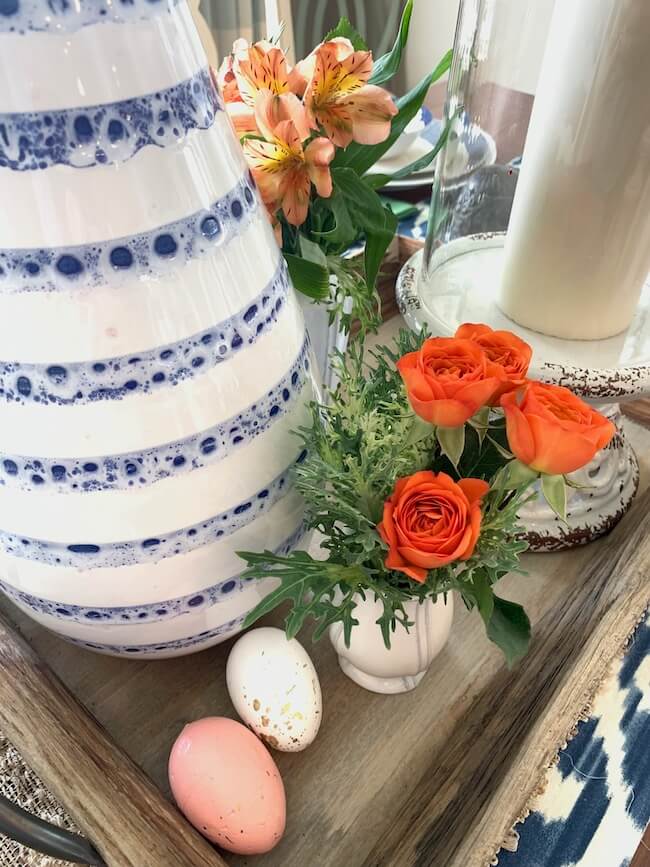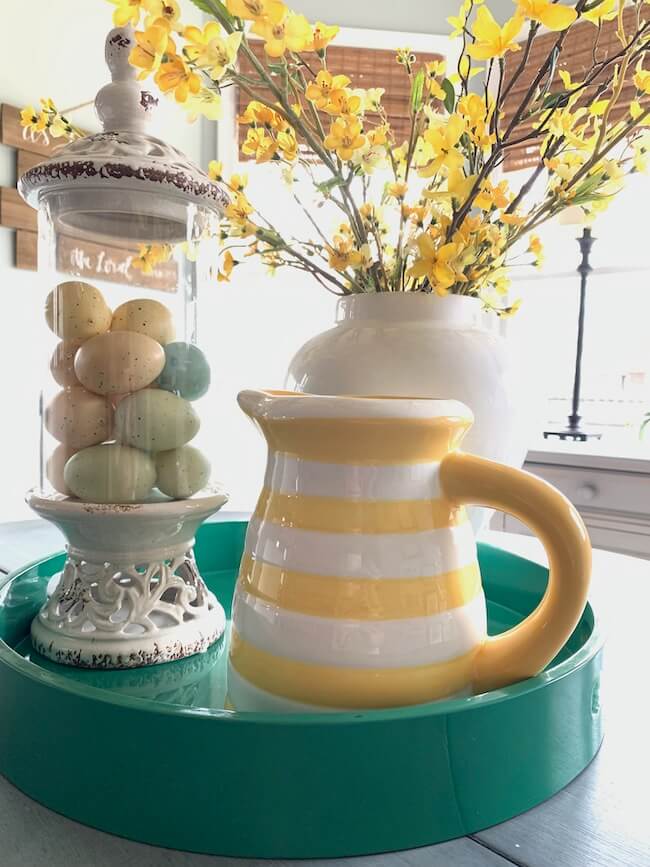 Add them to your mantel or tabletop. Fill a bowl or platter with them. Whether you prefer soft pastels, neutrals, for brightly colored pattern eggs, they are the perfect touch for your spring vignettes!
4. Spring florals bring a little life.
If you've been around here a short minute, you know how much I love florals, and spring florals are my favorites!! From potted tulips to forced spring blooms, florals bring so much life and color to your spring decor!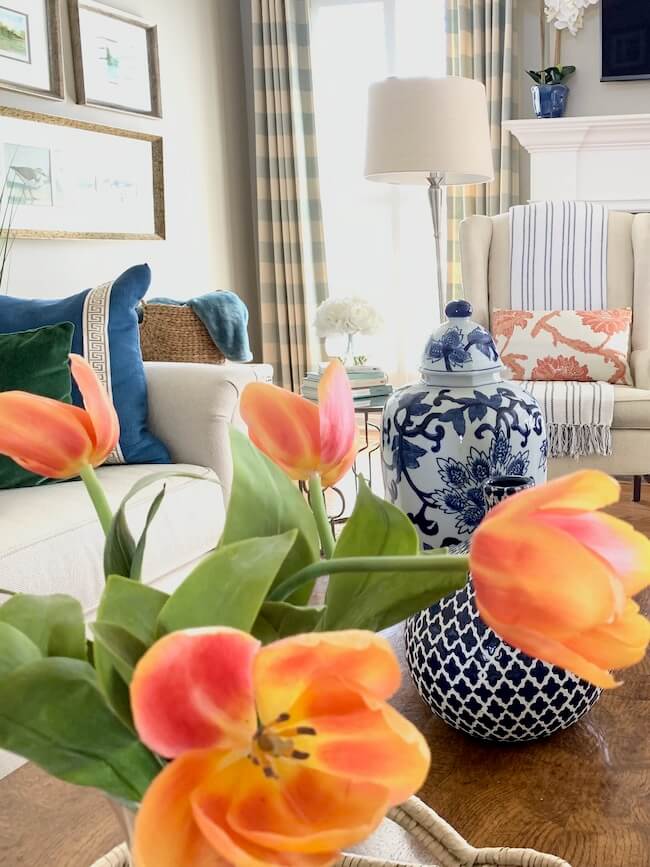 I have a few favorite faux spring florals that I love to use year after year, but I also LOVE fresh spring flowers. You can find an abundance of cut spring flowers, as well as potted tulips, daffodils, and hyacinth.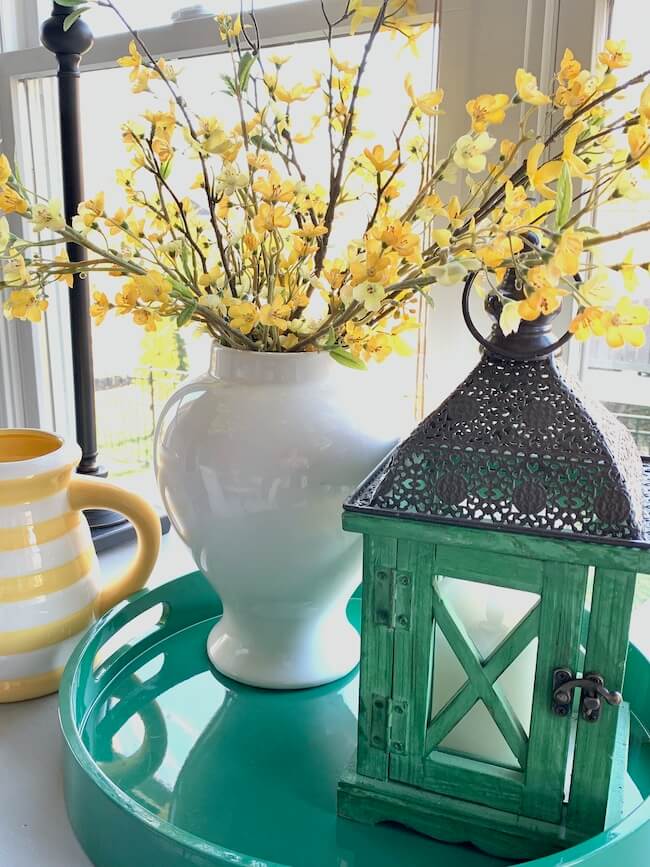 I also enjoy forcing some spring branches, such as forsythia, cherry and quince, to bloom indoors in the spring. If you don't have these shrubs or trees in your yard, you can often find branches in your local grocery floral department.
5. Bird nests add texture.
Place them on your mantel, lay them on a coffee table, or incorporate one in a pretty spring wreath! Birds' nests add a lot of texture to your spring decor, and are perfect for displaying those pretty eggs!
6. Spruce up with spring pillows!
You can always add a touch of color with throw pillows. A pretty spring pillow scape on your sofa can really brighten your home this season.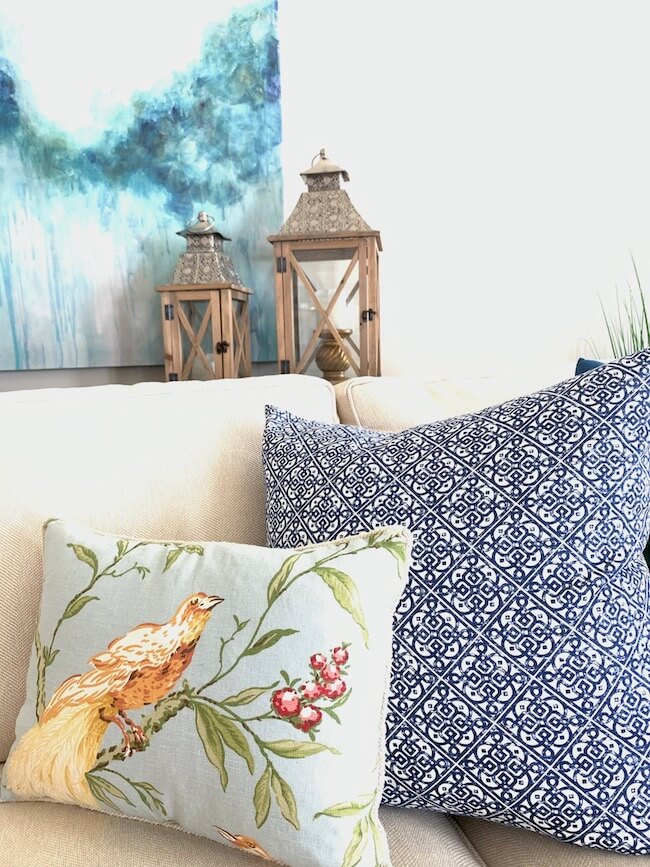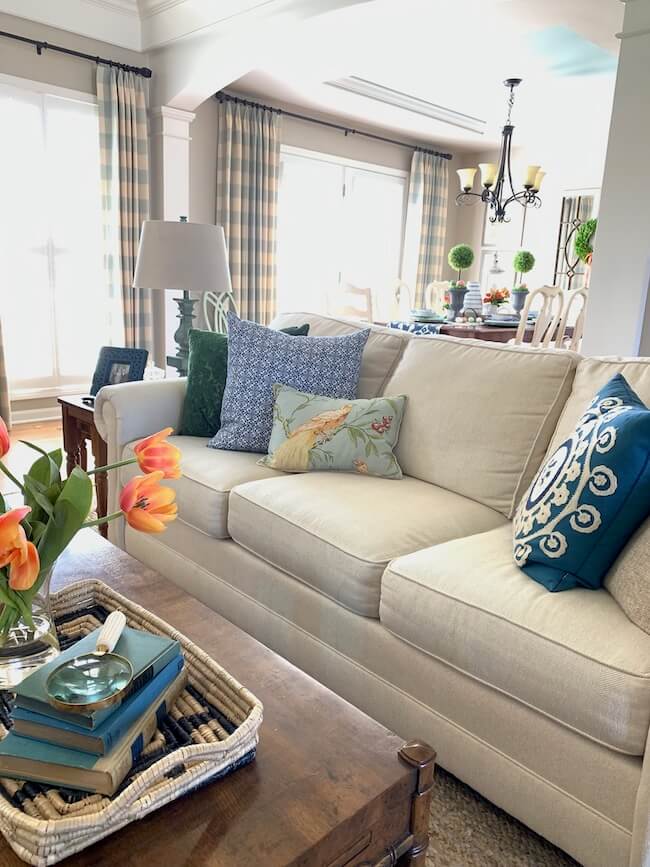 Here is a pretty spring pillow DIY in a soft neutral antelope print.
Here are some pretty pillows in vibrant spring colors.
7. Spring Table Linens
I love fabrics and textiles, and table linens are a particular weakness of mine, from napkins to table runners and table cloths. There are such pretty spring tablecloths available.
I'm really loving these pretty block print tablecloths that come in such pretty spring colors!
8. Moss covered anything
From moss covered bunnies and letters to moss covered balls and flower pots, this is the perfect time of year to incorporate a little green color and texture with this wonderful spring material!
It's the perfect base for Easter eggs in a basket, or you can use sheets of moss as a table runner for a fun spring tablescape.
Great Spring Accessories for Your Home

---
Now, are you ready to get started decorating for spring? I hope this post gives you a little inspiration!
What's your favorite type of spring decor? Let me know in the comments.
You might also enjoy:
An Easy DIY Spring Wreath Made with Tulips
9 Spring Decorating Ideas and Inspiration