Magical Christmas Lights Home Tour
Merry Christmas, friends.
The presents are wrapped, the cookies decorated, the meals are prepped, halls are decked, and the stockings are hung. Now, it's time to take a few minutes and just breathe.
Sometimes I have a hard time just doing that. Can you relate?
With so much hustle and bustle during the days leading up to Christmas, you have to make it a point to slow down and focus on the true beauty and meaning of this season.
So, today's post is all about stopping to enjoy the beauty of this holiday season. There's something so calming about Christmas lights, so today I'm sharing our home decked out and lit up at night in this Christmas lights home tour.
Grab a cup of something warm and sit back and enjoy the beauty of the season.
We are all traditional in red and white outside our home at Christmas. We have wreaths on all of the windows with big red bows, and white and red Christmas lights in the landscape.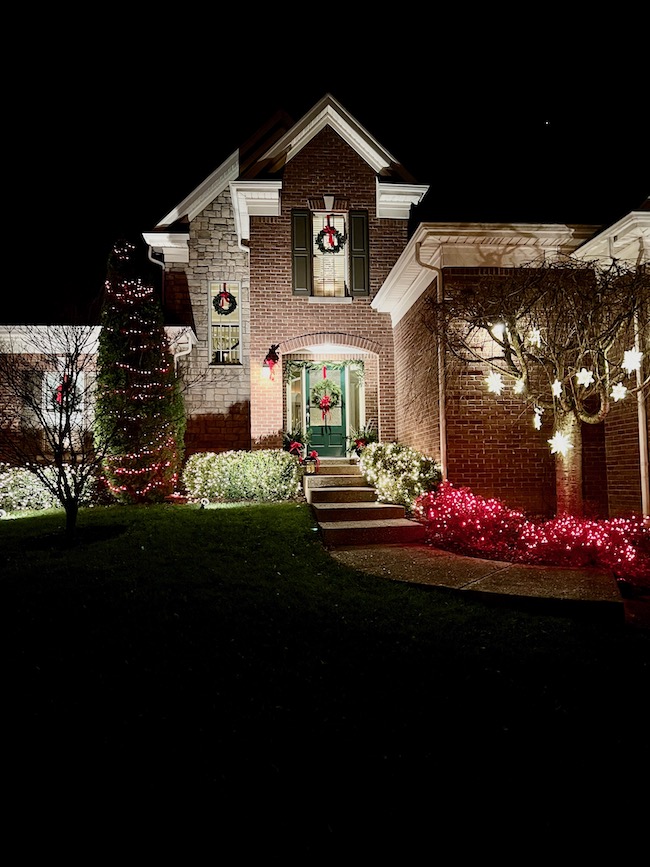 We love the lighted snowflakes in the weeping cherry tree.
Lanterns with large red velvet bows add to the Christmas cheer.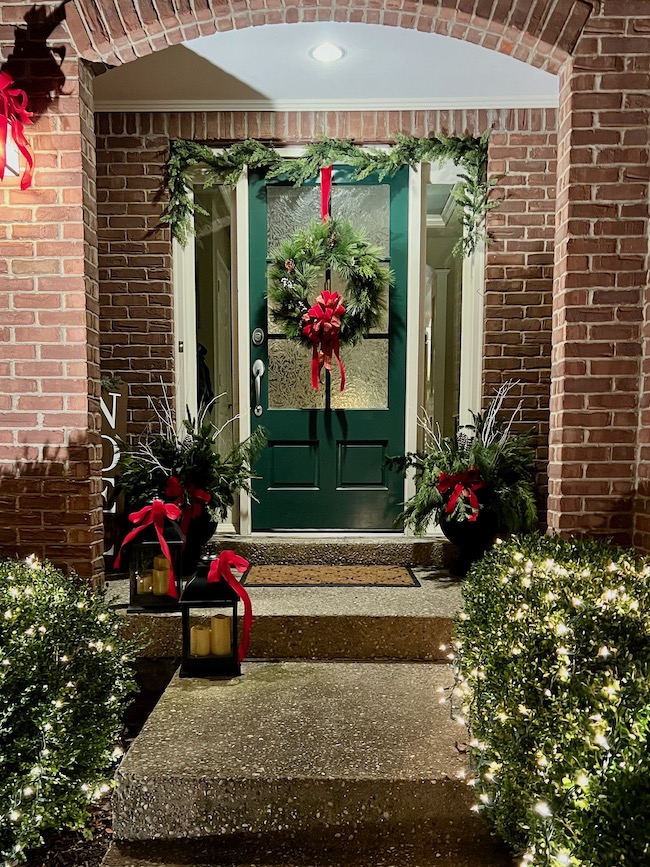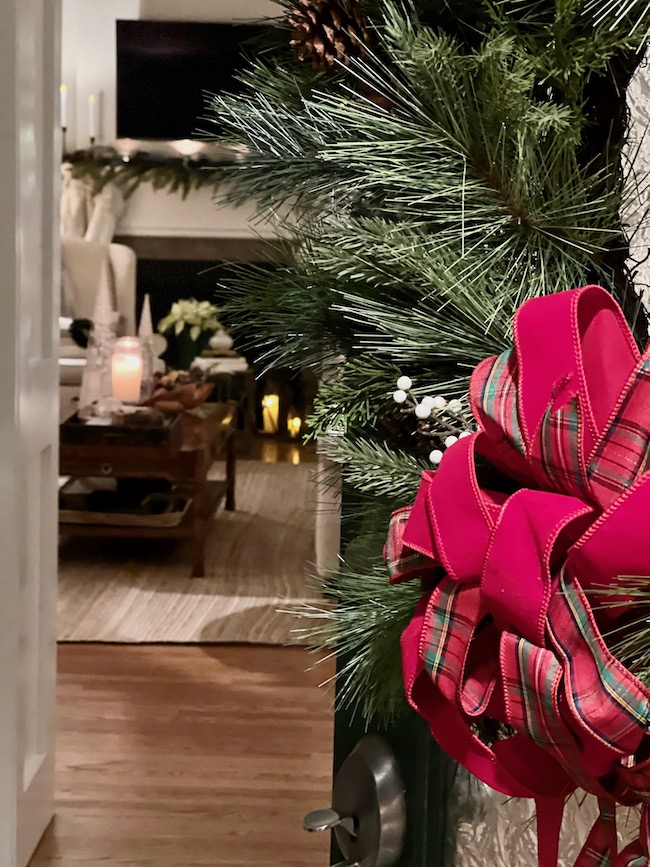 Inside the foyer, our table is the center with our Willow Tree nativity, Christmas greenery, and a green lantern.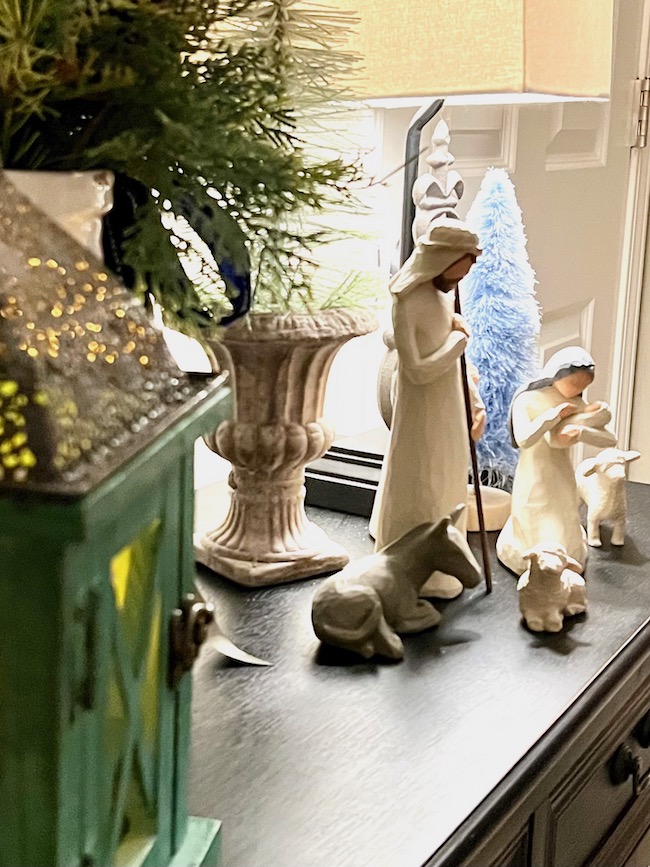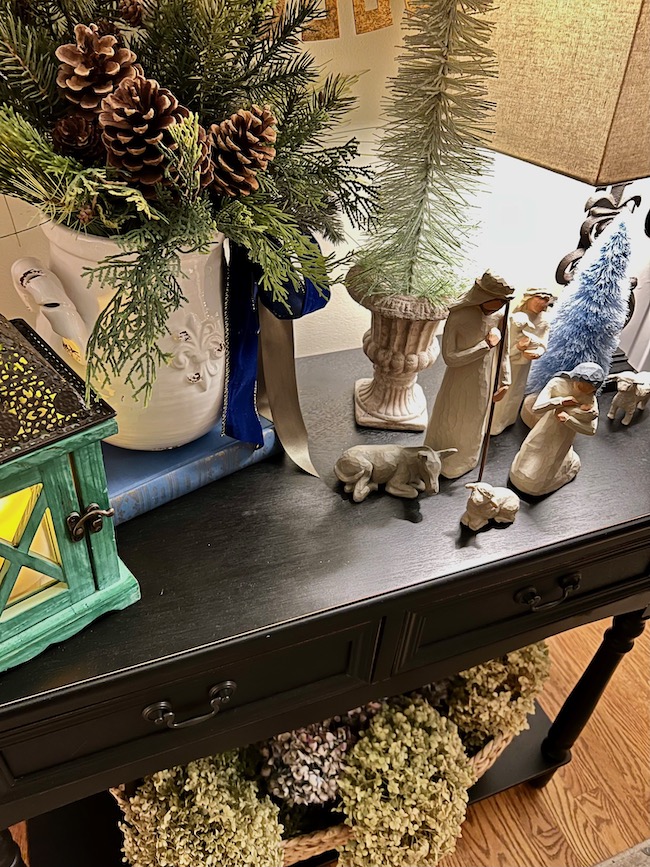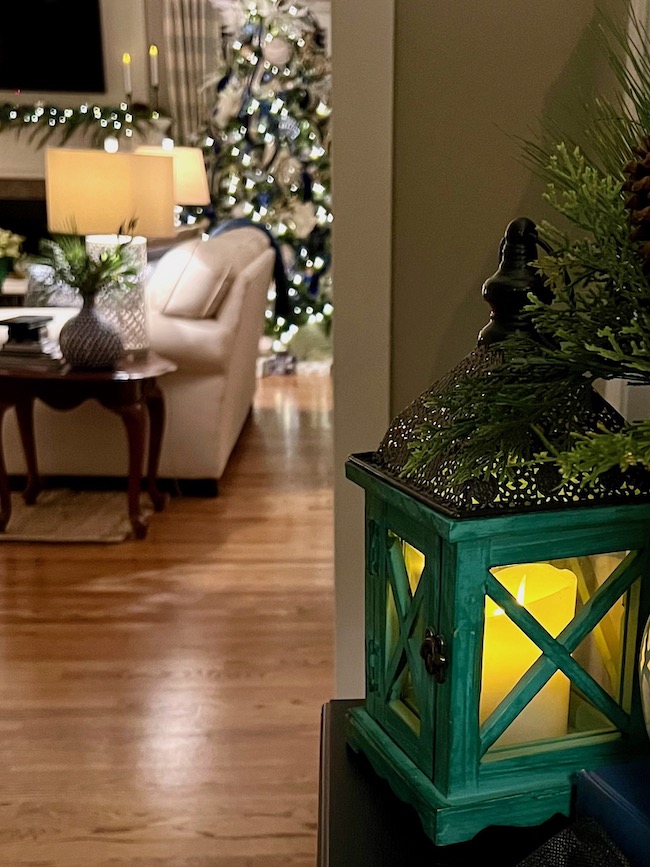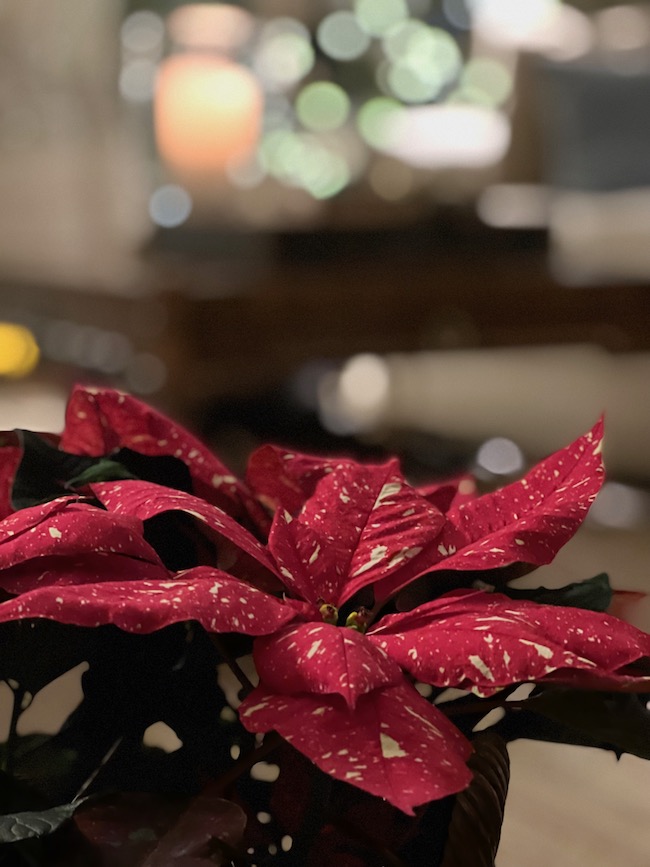 Our living room is decked out in blue, white, and gold for Christmas. The creamy knit and fur stockings are ready to be filled.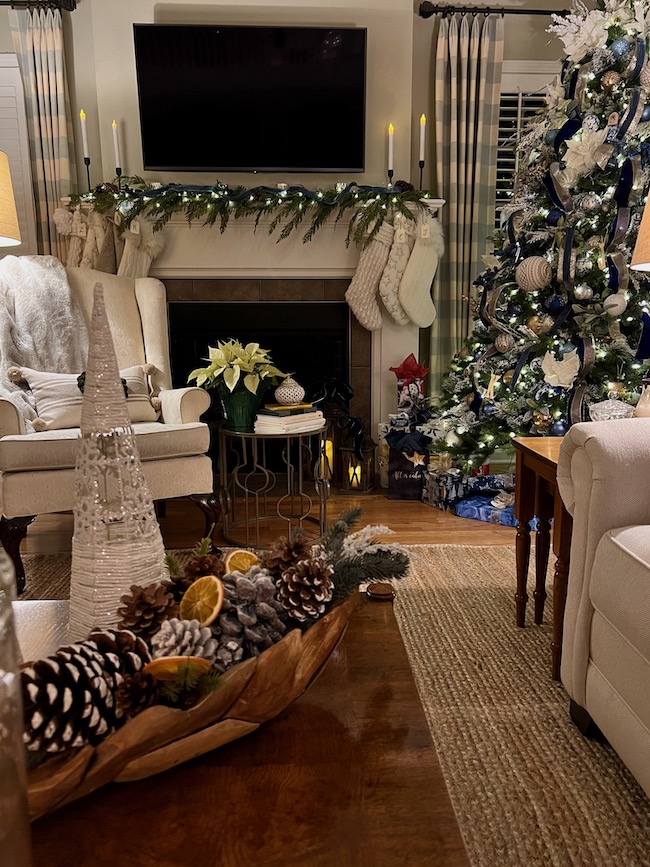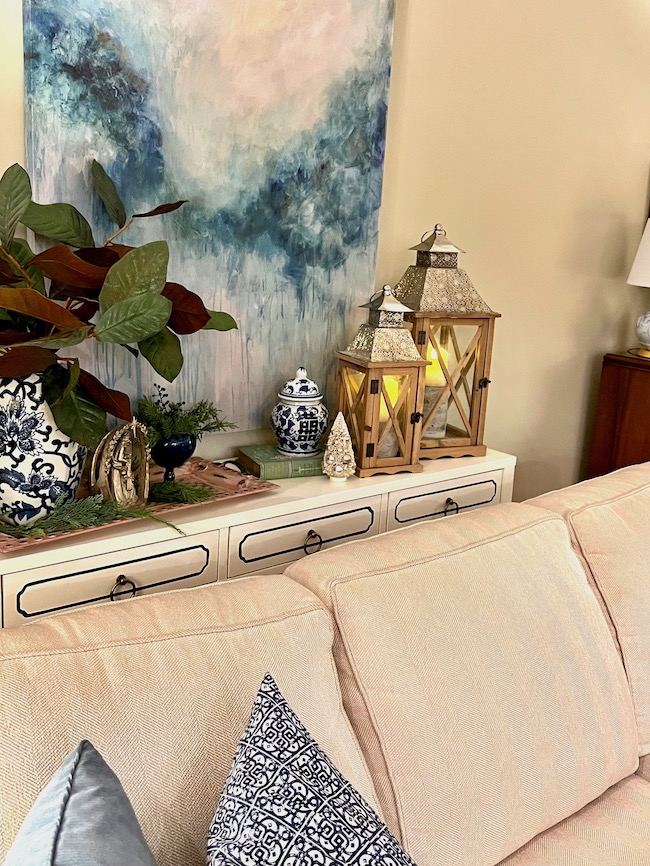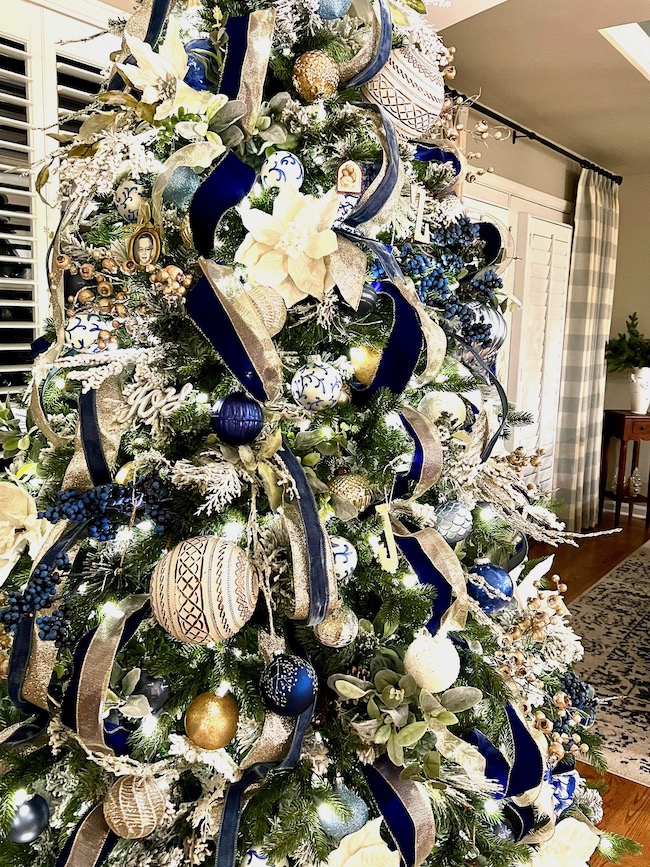 I love the beautiful glow of our Christmas tree at night. I've loved our blue themed tree this year with navy velvet and gold ribbon cascading down.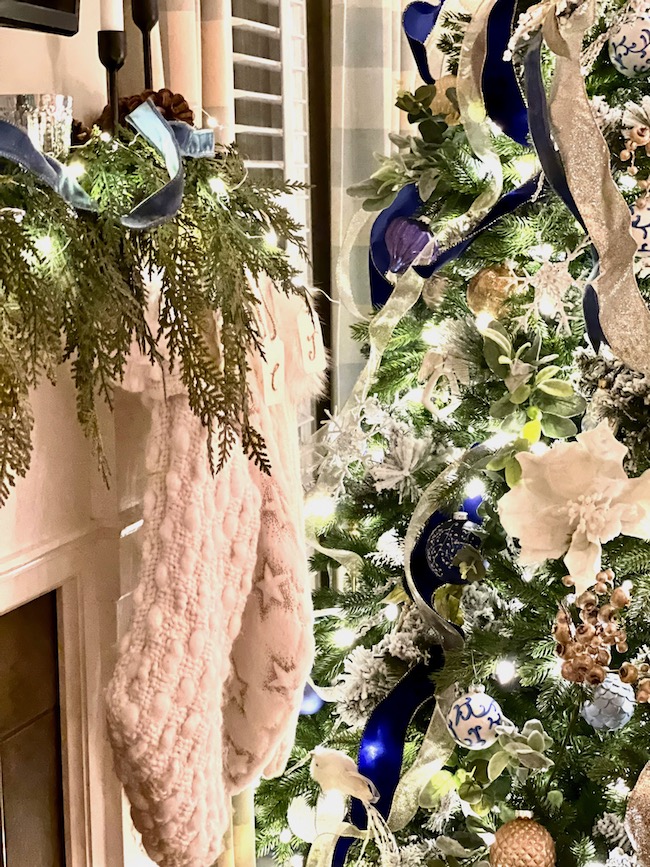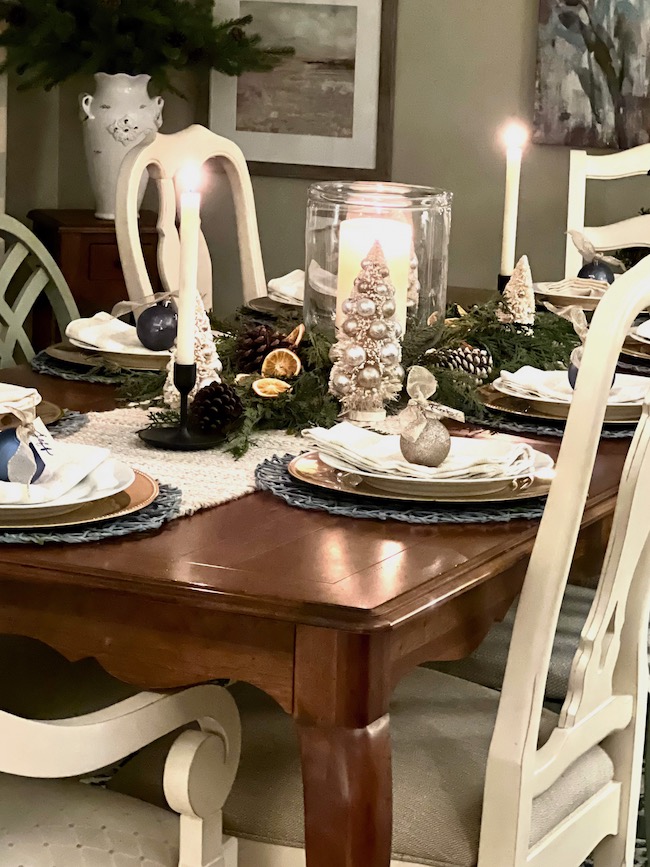 I carried the blue and gold theme into the dining room. Our table is all ready for family and friends.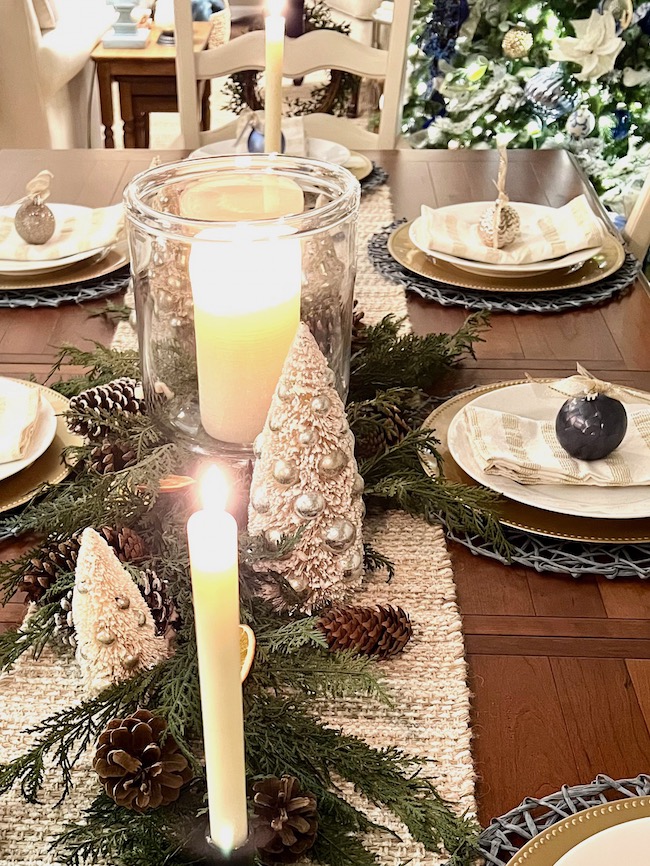 Candlelight reflected in the bottle brush trees adds just the right amount of sparkle.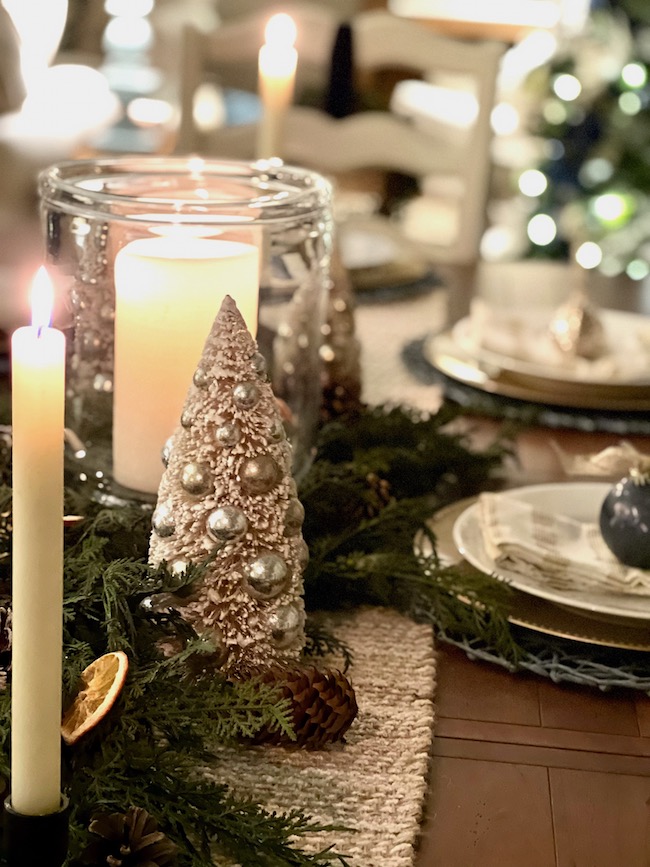 If you'd like to see our Christmas Home Tour in the daytime you can see it here.
Enjoy these last few days leading up to Christmas! Thanks so much for stopping by my Christmas lights home tour.