It's here!! The final Saturday before Christmas has arrived and it's game-on around here! Our kids arrive Monday and all the holiday festivities will be in full gear!! 
I bet you're probably like me and stirring around with 1000 things on your to-do list, so I REALLY appreciate you taking the precious time to stop by for a moment!
I hope in all the busyness of this weekend that you have some time for some fun as well!
I also want to stop and take a moment to ask for continued prayer for so many impacted by the devastating tornados that ripped through our state and surrounding states just one week ago. Last Saturday, we woke to such unbelievable tragedy, and the stories are just heartbreaking. I live in Louisville, and we were spared the storm damage here, but so many families lost so much in other areas of our state. 
If you have the resources and would like to help with financial support there are so many opportunities available, and I'm sharing links to just a couple below that I know to be safe places to donate. 
Southeast Christian Church —  You can donate through my own home church in Louisville with our Empty the Jar fund. 
There are so many more. These are just a couple of examples of organizations doing amazing work in the area.
Please continue to lift up these communities in prayer.
This week on the blog, I shared the recipes of our favorite treats we make and share at Christmas. You can read about them here!
I also posted my dining room table all decked out for our holiday gatherings. You can read about it here!
Now, for all the pretty and fun things I found this week!
1. This "Family Tree" Christmas tree full of framed family photos.
2. You must stop by Miss Mustard Seed's Holiday Home Tour.
3. These beautiful gingerbread houses made from Trader Joe's gingerbread kits.
4. This watercolor wreath painting is mesmerizing to watch. (Makes me want to give it a try!)
5. Fill your home with wonderful scents of Christmas with these amazing simmering pot recipes.
6. I love the idea of collecting vintage Christmas pins! This IG post inspires me to start my own collection. What a lovely display!
7. This is one of my favorite Christmas Home Tours of the season. Every room in Julie's home of is full of beautiful and thoughtful details!
If you love home tours, some Christmas Home Tours from our own home are linked below.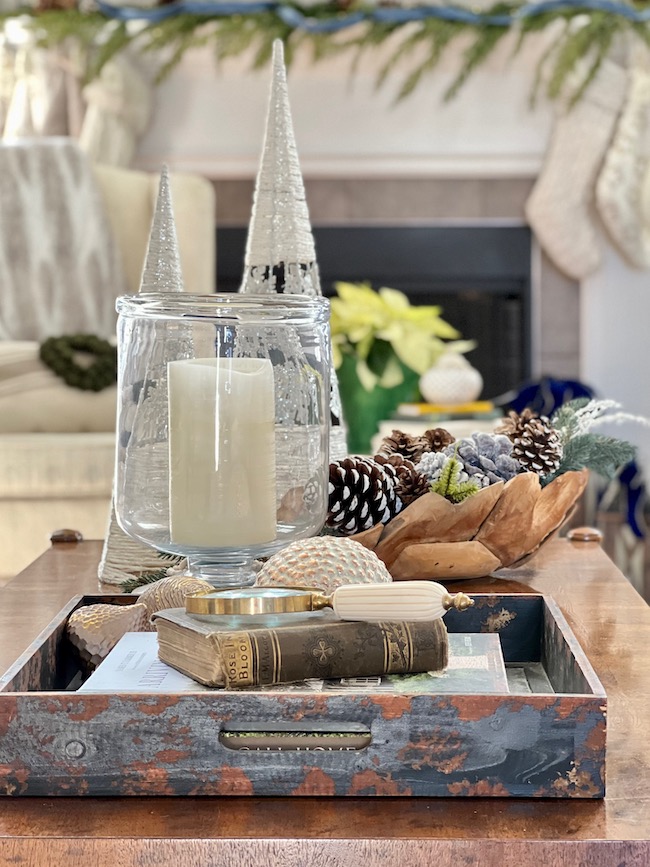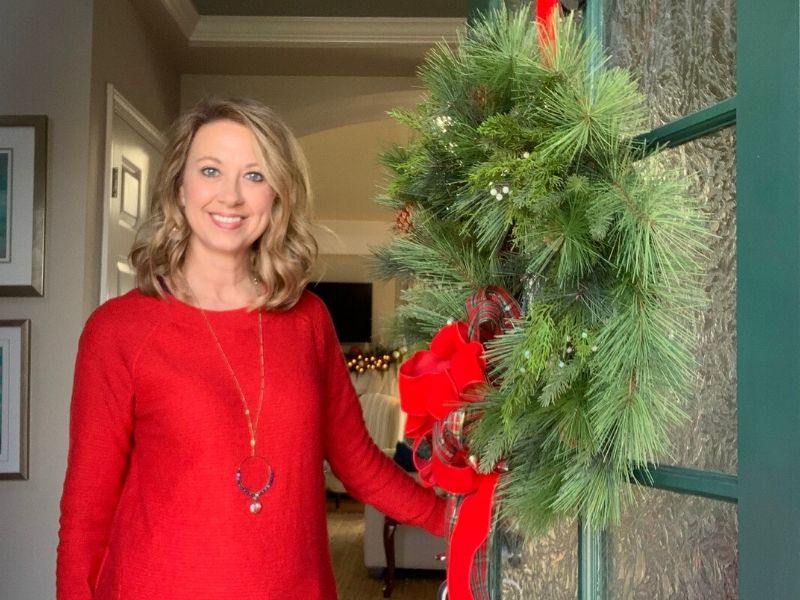 That's all for this Saturday. I hope you have an absolutely wonderful day and incredible weekend!
Thanks so much for stopping by!