Seven on Saturday 3/18/23
Happy Saturday!
Can you believe how fast March is flying by? It's madness!!
Speaking of March Madness? Are you following your favorite teams? My favorite team for the weekend is actually Caroline's volleyball team since it's another tournament weekend. We'll be watching lots of volleyball today and tomorrow.
Last Saturday I had a delightful time hosting a baby shower for our sweet daughter-in-love. We showered her with lots of precious items for Sweet Eden who's coming next month!! We're over the moon excited around here! It was so wonderful having all of our kids home for the weekend.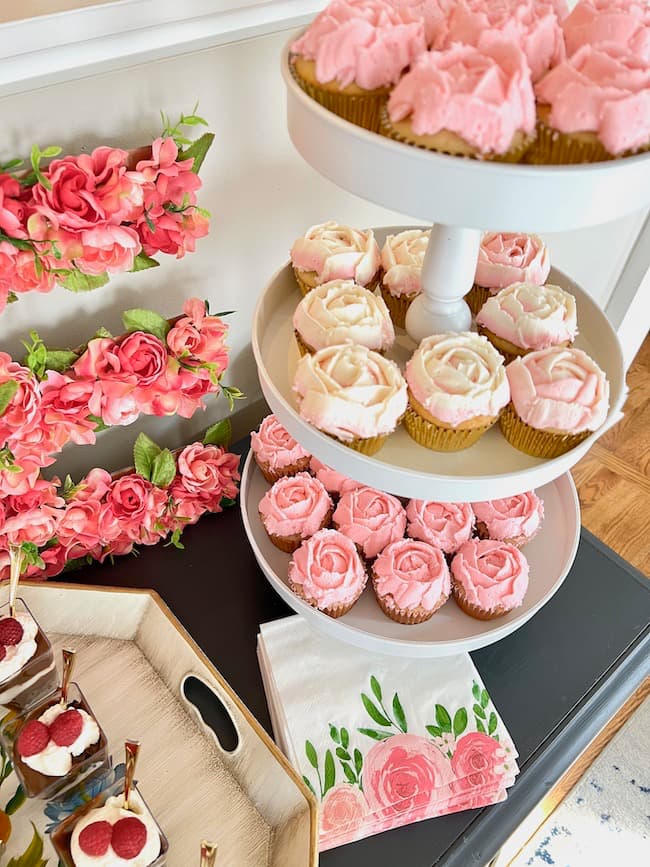 This week on the blog I shared all the details about the shower in this post.
I loved all the pink, coral, and green color, and I've enjoyed the flowers all week long. Some have started to fade, but I arranged the remaining ones into a pretty basket on our dining room table. The white hydrangea is still going strong for over a week!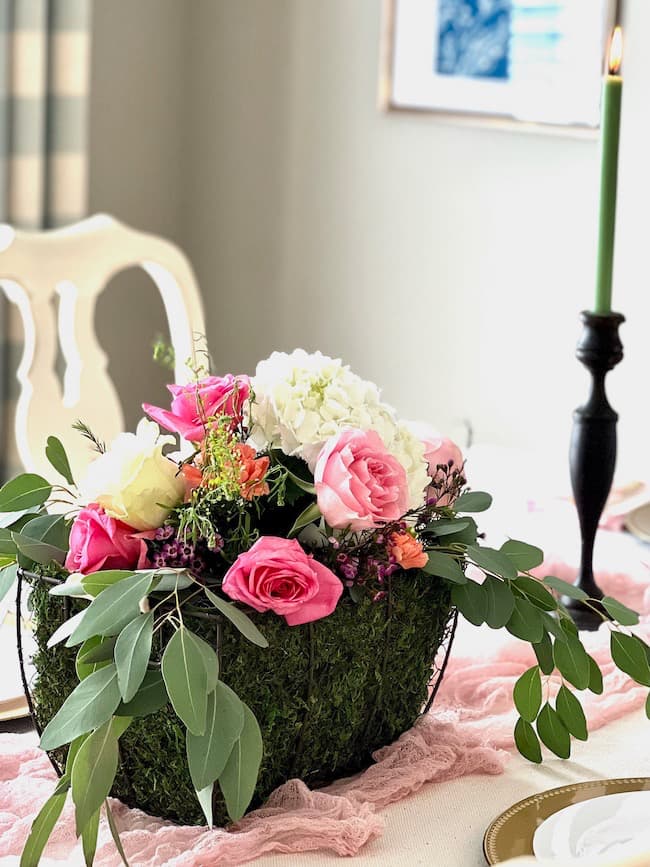 And now, for some of my favorite things I've found this week …
1. This designer portfolio is gorgeous!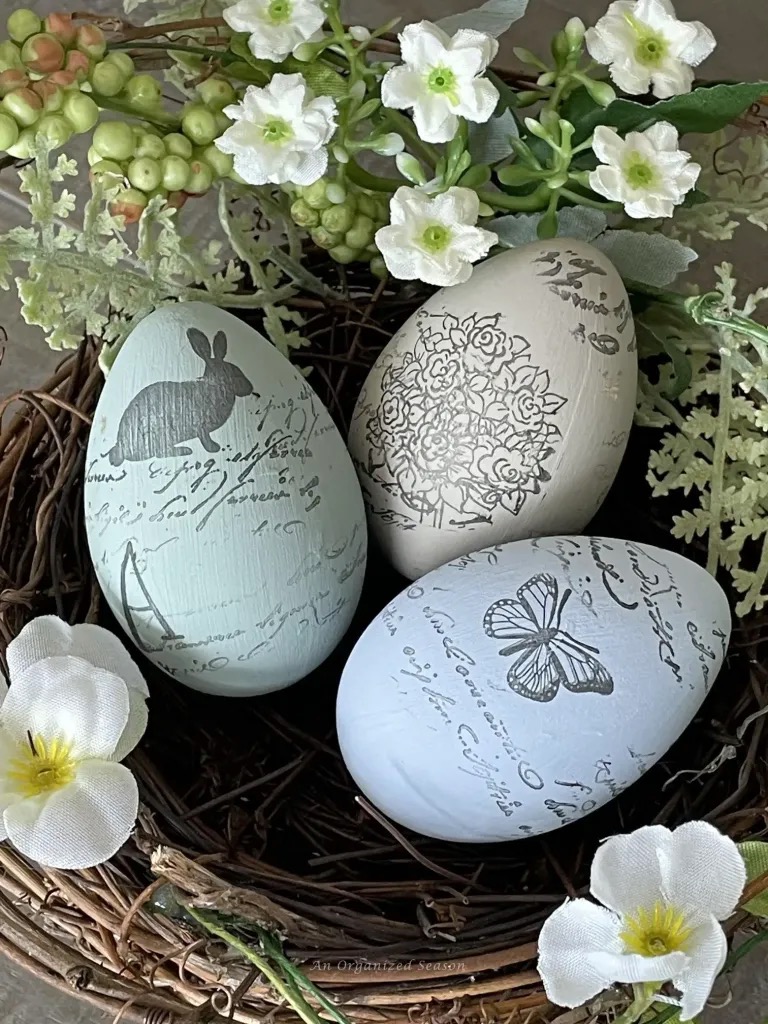 2. Donna's stamped eggs are gorgeous and so creative!
3. This spring porch is so lovely! So many beautiful spring pots!
4. I made this wonderful pesto pasta salad for the baby shower. It's delicious!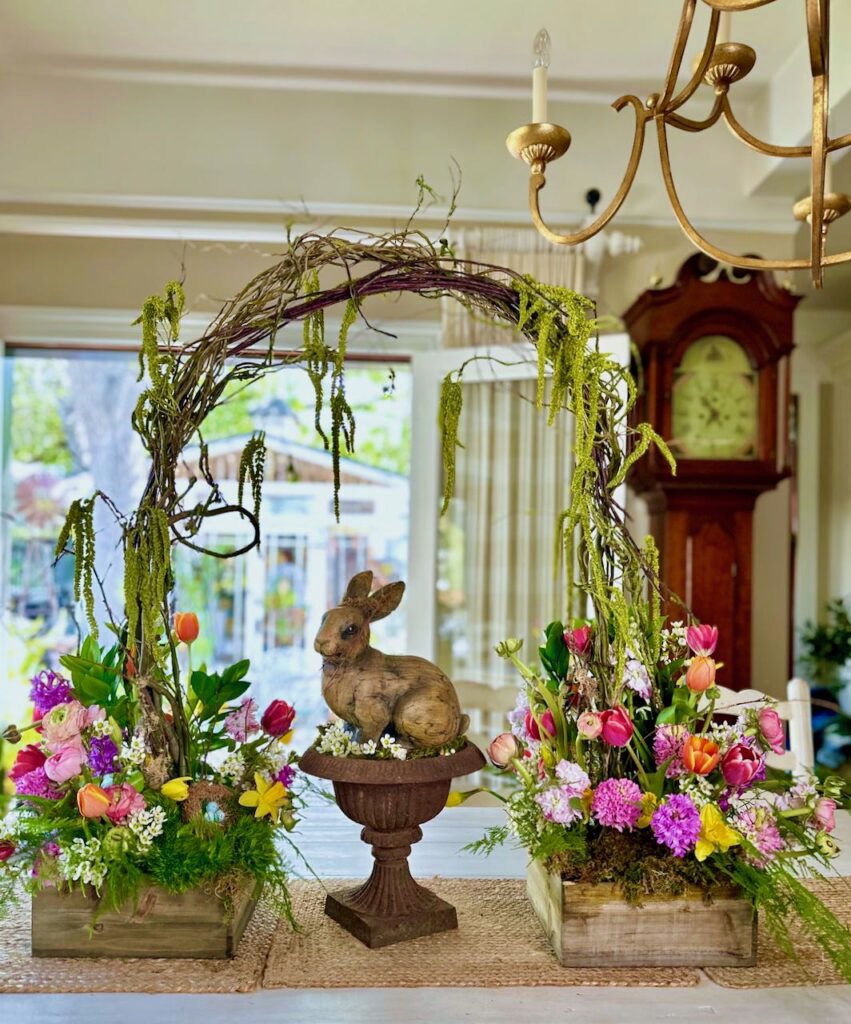 5. Wendy and Diane created the most gorgeous floral arbor centerpiece!
6. Are you wondering what to plant in your garden for beautiful bouquets? This post has you covered!
7. These are the most beautiful Easter cookies decorated with wafer paper!
In today's Seven on Saturday post, in honor of St. Patrick's Day this week, I'm including some of my favorite green kitchen accessories and essentials! Spring is the perfect time to add a touch of green to your kitchen! All the items are linked below.
(This post contains affiliate links, so I may earn a small commission when you make a purchase through links on my site at no additional cost to you. As an Amazon Associate I earn from qualifying purchases.)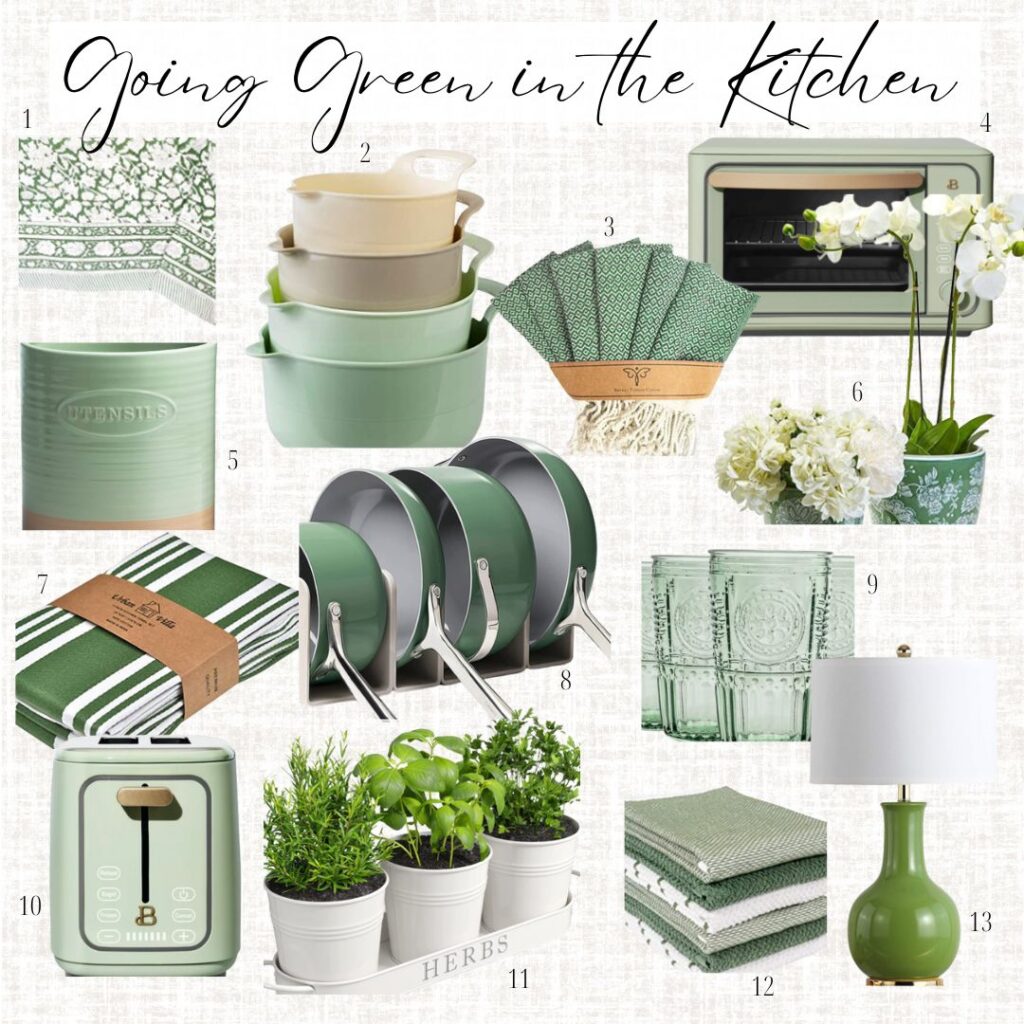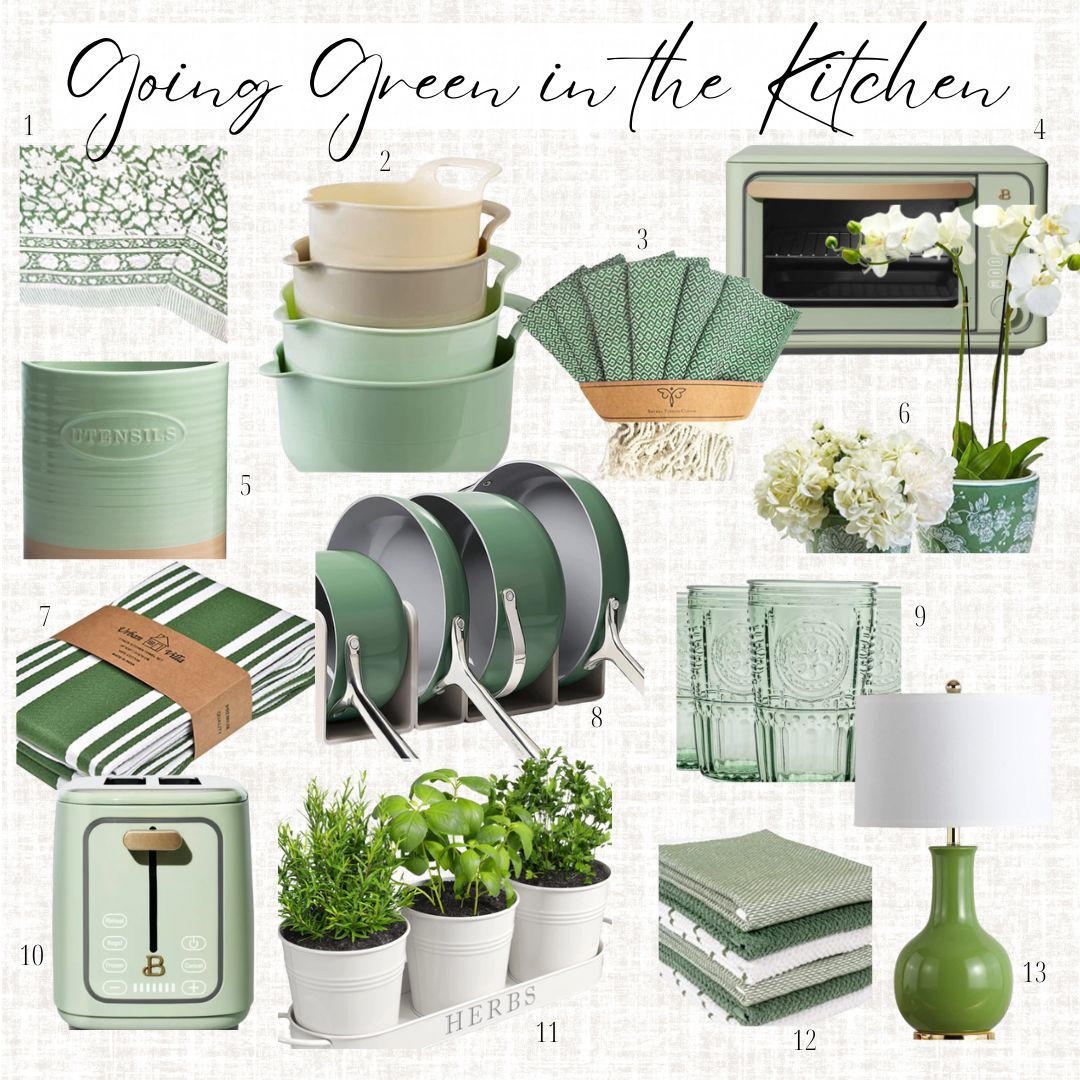 And that's all for this Saturday! I hope you have a wonderful weekend!
Thanks so much for stopping by!