Seven on Saturday — 8/13/22
Well hello there, friend!
It's so good to be back with you this Saturday morning! I'm enjoying a beautiful cool August morning today (doesn't that sound crazy). We went out for ice cream last night after dinner, and I actually needed a sweater sitting outside! It's definitely not typical mid-August Kentucky weather, but I will take it!
It certainly puts me in an early Autumn mood, even if I am still trying to hold on to summer!
It was back to school for us this week, with Caroline's first day of 8th grade on Wednesday! With school back in session and volleyball almost every night, it's keeping us hopping around here!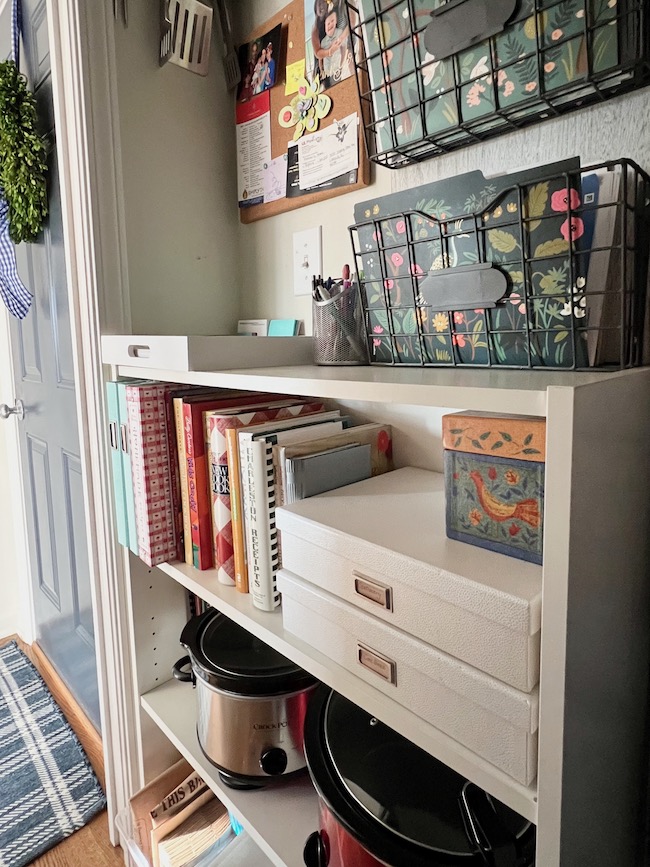 Speaking of hopping with activity — this week on the blog, I posted about some great tips for getting organized this month. With back to school activities starting again, it's great time to restart good habits and get our homes in order as we head into fall!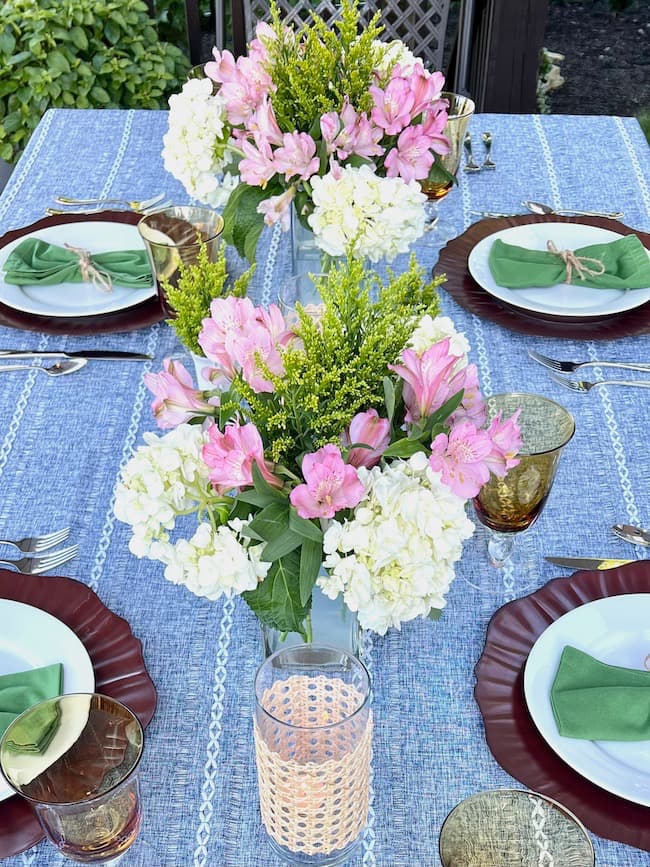 And, just in time for this gorgeous weather, I shared a pretty end-of-summer outdoor tablescape with a fun little DIY candle holder.
This week I found some amazing things to share with you in today's roundup post! So, let's get to them!
1. Julie's beautiful DIY velvet pumpkins at My Wee Abode will put you in the mood for fall! Her colorful velvet pumpkins are gorgeous!
2. Do your have an old vase lying around? Michelle at Thistle Key Lane shared a fabulous thrifted vase makeover!
3. Donna from An Organized Season shared the cutest DIY twine pumpkins! They are so fun for fall!
4. This picket fence garden easel by Wendy at WM Design House is so creative! What a pretty addition to her lovely garden!
5. Mary Jo's lavender ice cube stirrers at Masterpieces of My Life are so clever and pretty! What a great addition to a summer drink!
6. This is the best bleached pinecone idea by Missy at Sonata Home Design! I'm definitely trying these for fall! So pretty!
7. This fall foyer by Tamara at CitrineLiving is the epitome of subtle elegant fall decor. It's so pretty and serene!
That's all for this Saturday! Thanks so much for stopping by! I'm off to volleyball and a sweet send off party for our son who's moving to Nashville in a week! It's definitely going to be "all the feels" around here for the next few days!
Have a beautiful weekend, friend!