Seven on Saturday — 8-27-22
Happy Saturday, friend!!
I'm so glad you've stopped by! It's time for us to catch up on all that has happened this week! 
It's been a big week for our family. We moved our son, Kyle, to Nashville into his first full-fledged on-his-own-apartment! I'm so excited for him for this next step in his journey, but I sure have missed having him at home this week!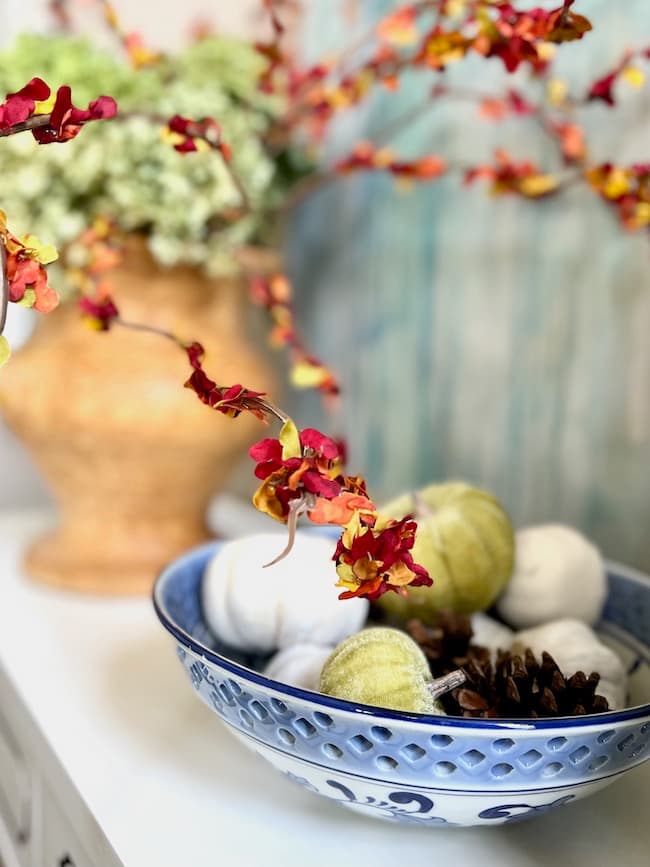 Have you started decorating for fall yet?
I thought I wasn't ready for it.
I thought I should wait until September.
I thought I wanted to hang on to summer just a little longer. 
But then all the fall crates started coming out of storage, and suddenly I'm all into fall decorating mode!! 
I started in my living room and dining room and it's slowly spreading throughout the house!!
Now, I'm ready to dive in full steam ahead with all the fall things!!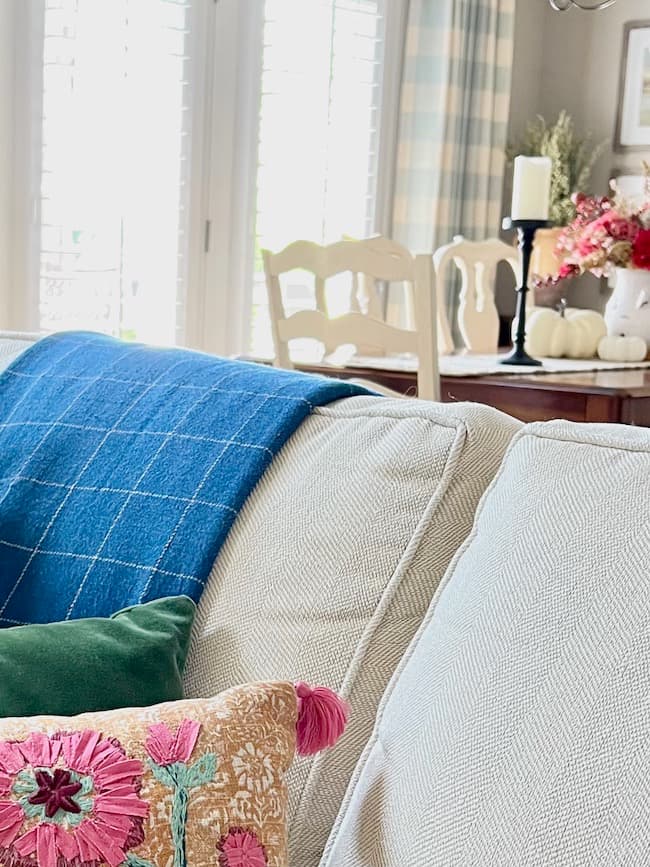 Are you all about color in the fall or do you prefer neutrals for the season? This week on the blog I shared my colorful fall color scheme with you, and some ways I'm using traditional fall colors this year. And not only that, but I've put together LOTS of possible fall decor color schemes to inspire you with the perfect fall colors for your home!
Now, I can't wait to show you the best things I found this week around the internet! You all have to check out these creative ideas!
1. Have you ever tried to strip the finish off a piece of furniture? This coffee table makeover by Aliya at Open Doors Open Hearts is gorgeous!
2. Do you love all things pumpkin like I do? This Cinnamon Swirl Pumpkin Bread by Elizabeth at Pinecones and Acorns will certainly be in my baking rotation this fall! Just look at that yummy crumb topping!!
3. You have to see this gorgeous designer portfolio!  She's right down the road from me in Lexington, Kentucky! Can you find the fabulous blue and white plate wall?
4. This fall pinecone flower wreath by Donna at An Organized Season is so creative and fun!!
5. I absolutely love this beautiful fall tablescape by Leslie at My 100 Year Old Home. She sets the most beautiful tables, and this one is one of my favorites!!
6. This DIY concrete side table by Regina at Saved from Salvage is such a fabulous project! Just beautiful and so creative!!
7. Turn your Easter decor into fall decor with this creative fall acorn DIY project! Very clever!
And, that's all for this week!
I hope you have an amazing weekend!
By the way, do you follow me on all the socials??
If not, check out my Pinterest, Instagram, and Facebook and be sure to follow me so you don't miss out on any of my fall and holiday decorating ideas!!