Happy Saturday!!
It's a very happy Saturday morning for me!
It's a very happy weekend!
You know why?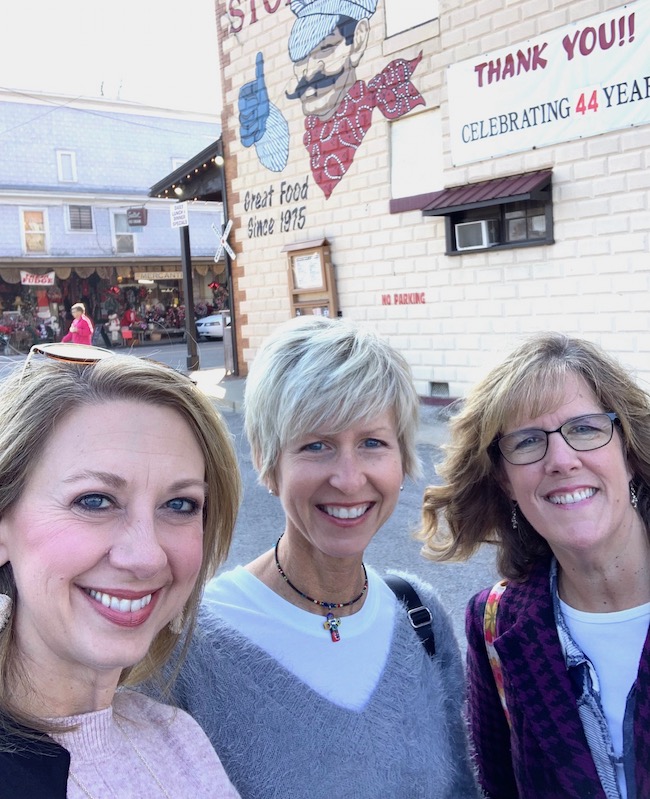 I'm spending this weekend with two special friends!!
It's our annual, or semi-annual, or quarterly (or ever how many times a year we want to do it) girls weekend. We were just tallying up how many years we've been doing this, and it's been at least 16 – 17 years!!
It all started with scrapbooking weekends — we would pack all of our supplies and head off to scrap away — and eat!! There's always so much food!!
We've spent weekends at retreats, at lake houses, in each other's homes, and traveling to nearby towns.
We gave up on the notion of getting any scrapbooking done years ago!
Now, we mostly just have weekend-long therapy sessions where we talk and talk and laugh and laugh and catch up on everything in each others' lives — the kids, the grandkids, the jobs, the aspirations — and, oh yeah, we still eat A LOT!!
My sweet friend and her husband have built a lovely lake house on Rough River Lake in Kentucky, and that's where we are snuggled up this weekend.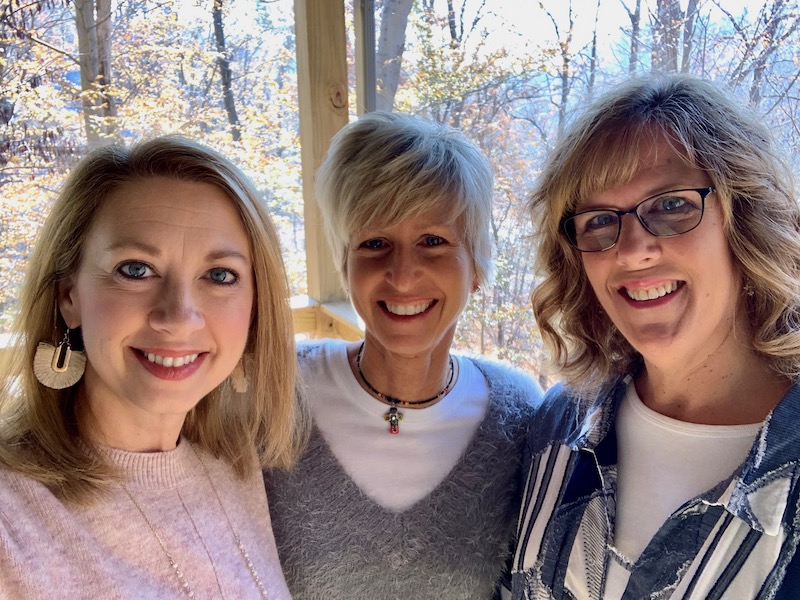 Oh, what blessings these sweet friends are to me!!
This week on the blog I shared this year's Christmas tree all decked out in blue and white. I've never put our tree up quite this early before, but we've certainly been enjoying it!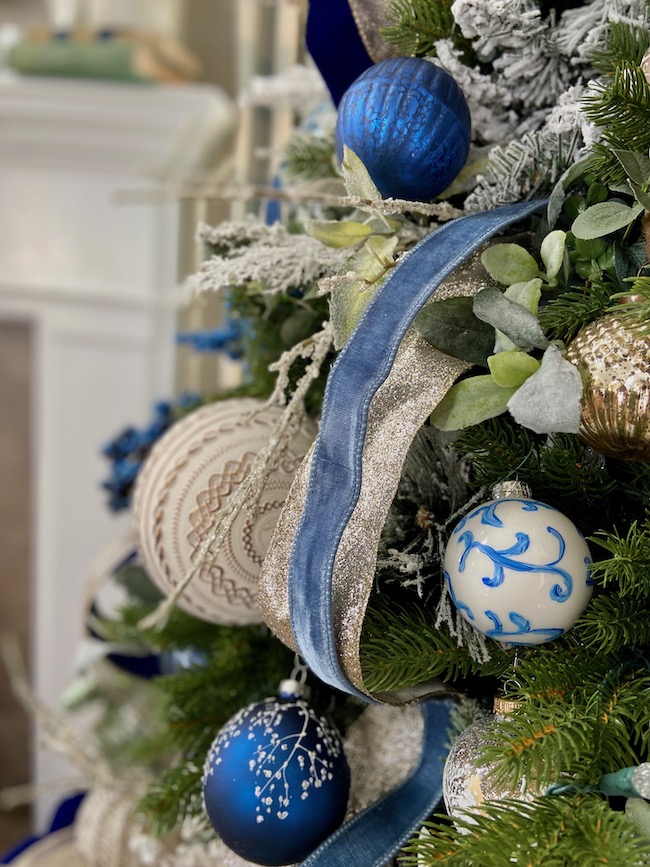 I also shared how I turn our traditional green Christmas tree into a temporary flocked tree in the post — no messing flocking spray or powder involved!!
Have you started Christmas shopping yet? If you're on the search for the perfect gift for the person who loves home decor or cooking or hosting holiday parties, I shared my All About Home gift guide this week in this post.
I have more great gift ideas for the guys and gals on your list in my 2021 Holiday Gift Guide.

Now for this week's Seven on Saturday finds …
1. Cover your old, ugly countertops with contact paper?? This contact paper DIY is fabulous!
2. This amazing modern farmhouse kitchen in blue and white by Stephanie Gamble Interiors is simply gorgeous!!
3. Keep the focus on gratitude this Thanksgiving with this creative DIY Gratitude Journal idea  by the Polka Dot Chair.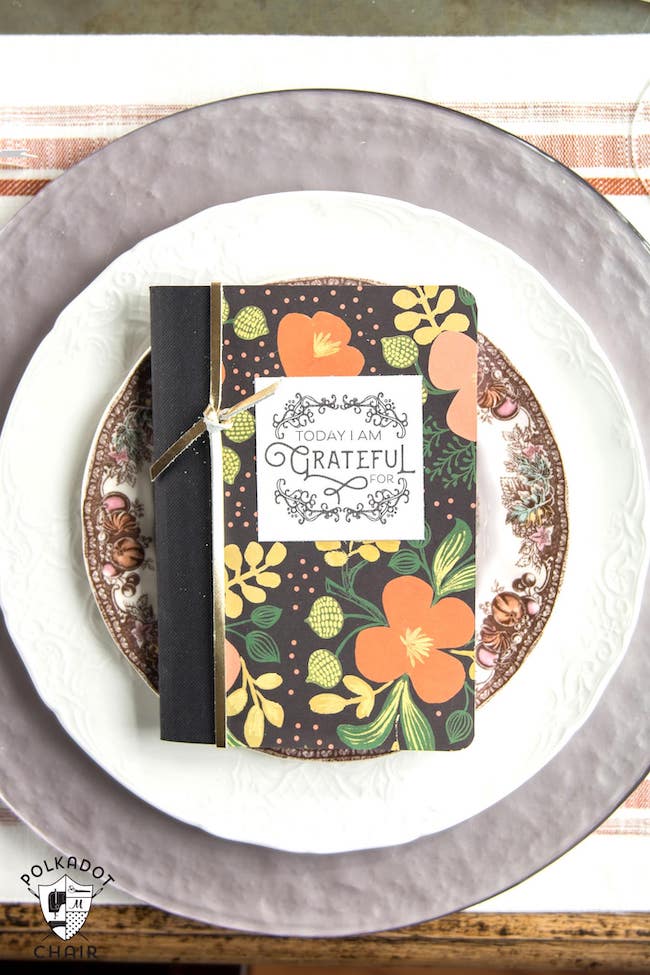 4. This transformation of a simple IKEA Tarva Dresser into a beautiful piece of cane furniture is lovely.
5. If you're looking for a wonderful Thanksgiving dessert, this Pumpkin-Spice Bundt cake is incredible!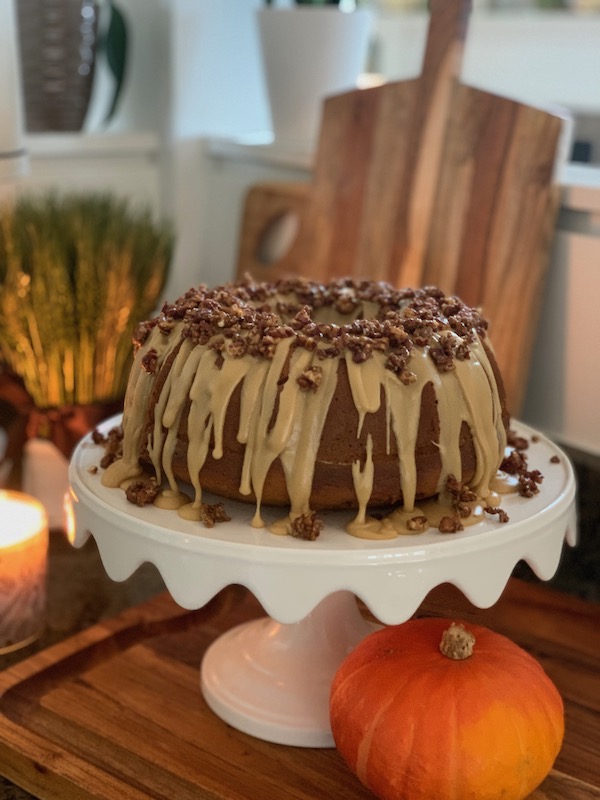 6. This eye-catching Instagram account is a must-follow if you love traditional style with lots of gorgeous, fresh color!
7. This sweet footed tray DIY project with repurposed wood by Feet Under My Table is both beautiful and sentimental.
Thanks so much for stopping by on this Saturday morning!
Have a beautiful and amazing weekend, friend!