My Kitchen Paint Color Combination – SW Alabaster and BM Hale Navy
If you're on the search for a great white and navy kitchen paint color combination this post is for you!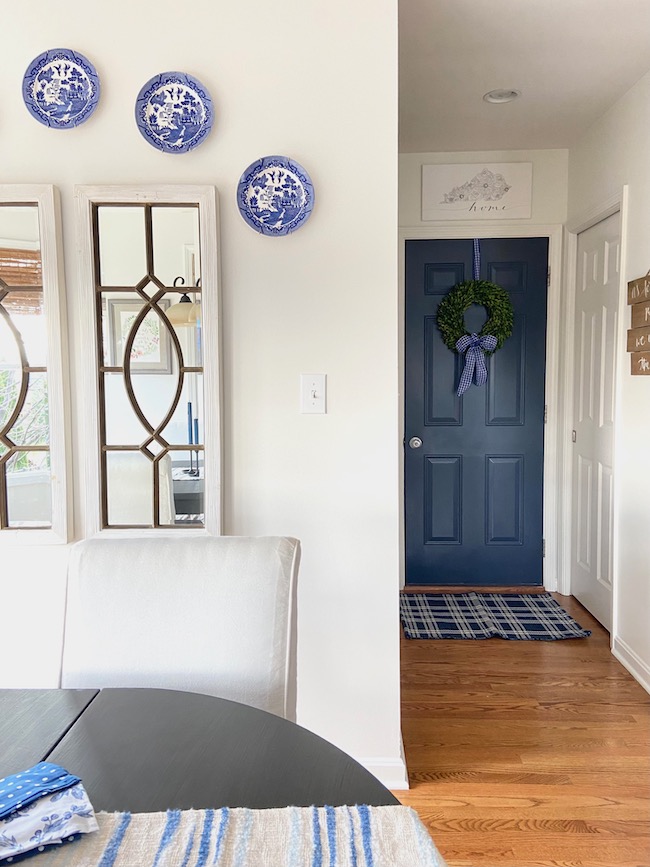 We've been in the very slow process of updating every painted surface in our kitchen for the past 2 or 3 or 10 years!! And I do mean EVERY surface (minus the brown granite, which, believe me, if I thought paint would work it's magic on them they wouldn't be safe either!!)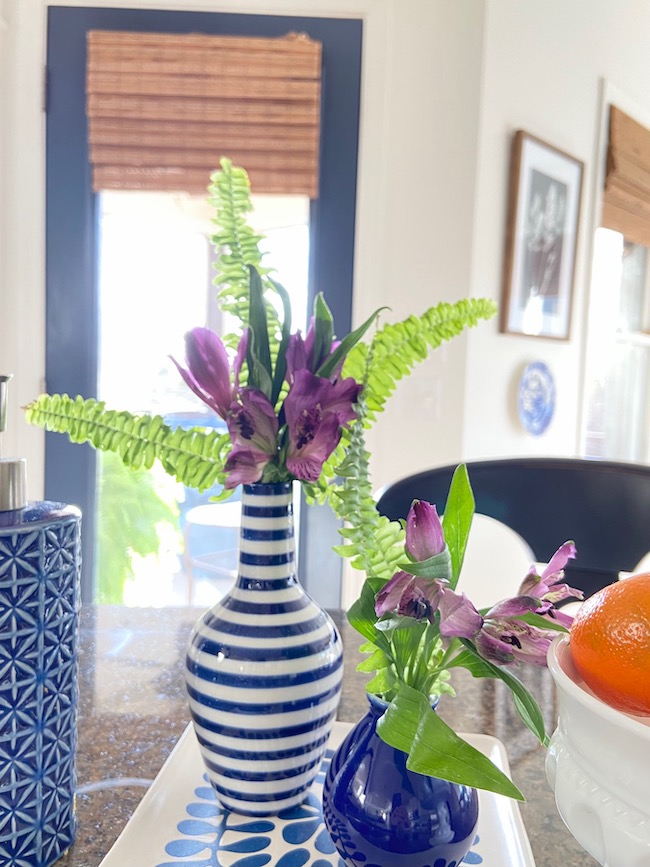 When we first moved into our home 15 years ago, our kitchen walls were painted an olive green color, and the cabinets were stained orangey brown. We lived with this color scheme for about five years and then our living room, dining room, and kitchen got a paint makeover. 
We painted the kitchen SW Comfort Gray at that time, which I loved. The cabinets were still orangey-brown, and of course, we still had the brown granite.
Three years ago we painted the cabinets SW Alabaster. If you want a warm off-white, Alabaster is a great color choice. It's not a stark, cool white, but it isn't yellow either. It's a beautiful livable white. You can read about our kitchen cabinet painting project here.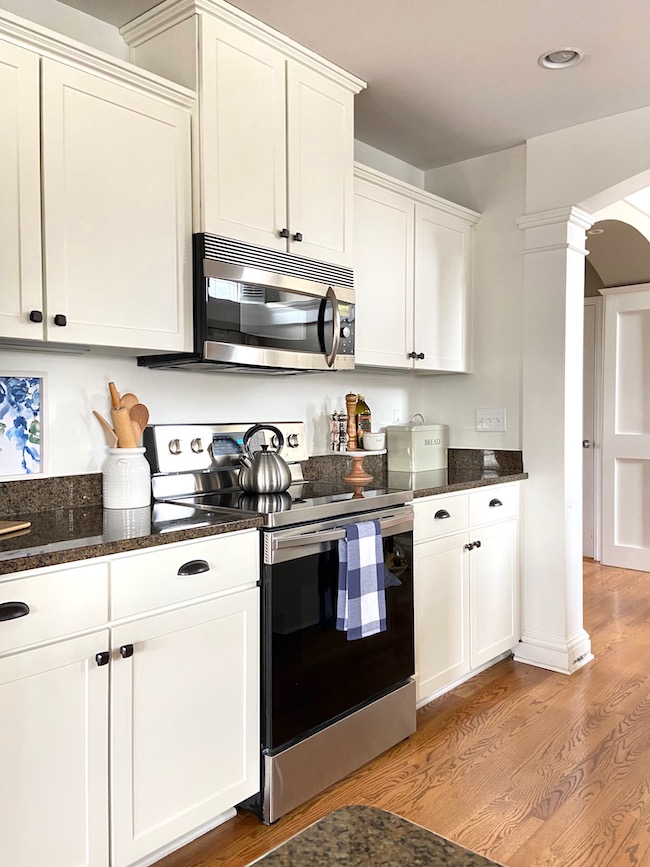 If you are deciding on a white for your kitchen, make sure you consider all of the other fixed elements in the room — like brown granite countertops, for example. A cool white would have been way too stark against our brown, so we went with Sherwin Williams Alabaster, a warm off-white.
After we painted the cabinets, we sanded and re-stained our hardwood floors Provincial to tone down the orange in the flooring.
Last fall, we painted our kitchen walls Sherwin-Williams Alabaster to match the cabinets, and I love how much larger and open it makes the kitchen feel, especially the breakfast area.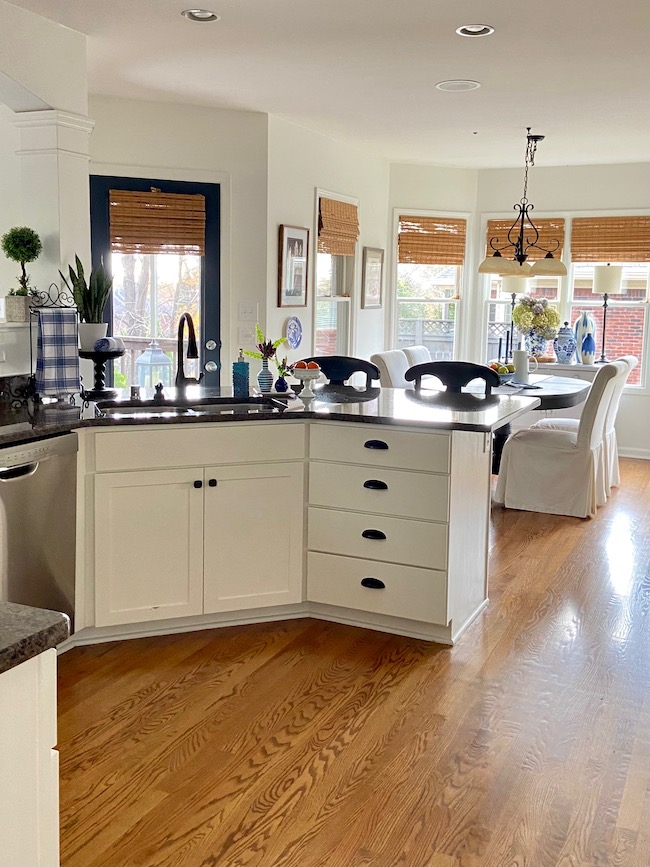 Then, a couple of weeks ago, I decided we needed navy doors in the kitchen!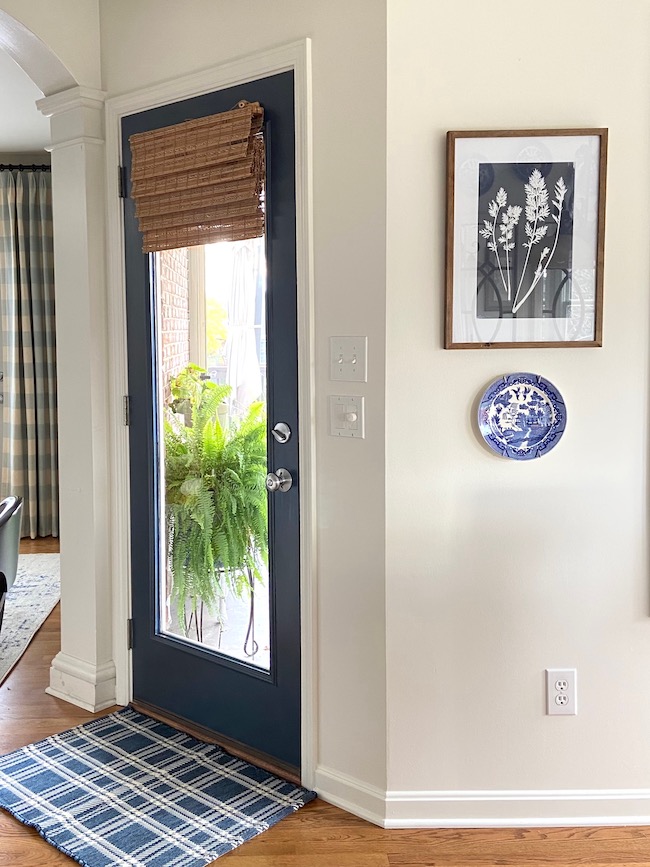 Because every kitchen needs navy doors, right?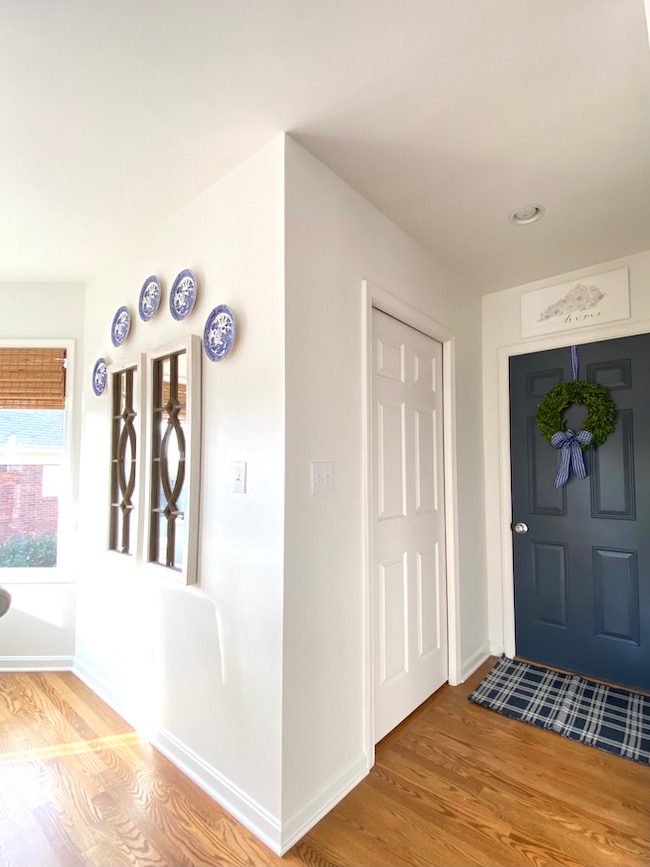 Navy paint can be little tricky. I didn't want it to be too bright, or too purple for the interior doors.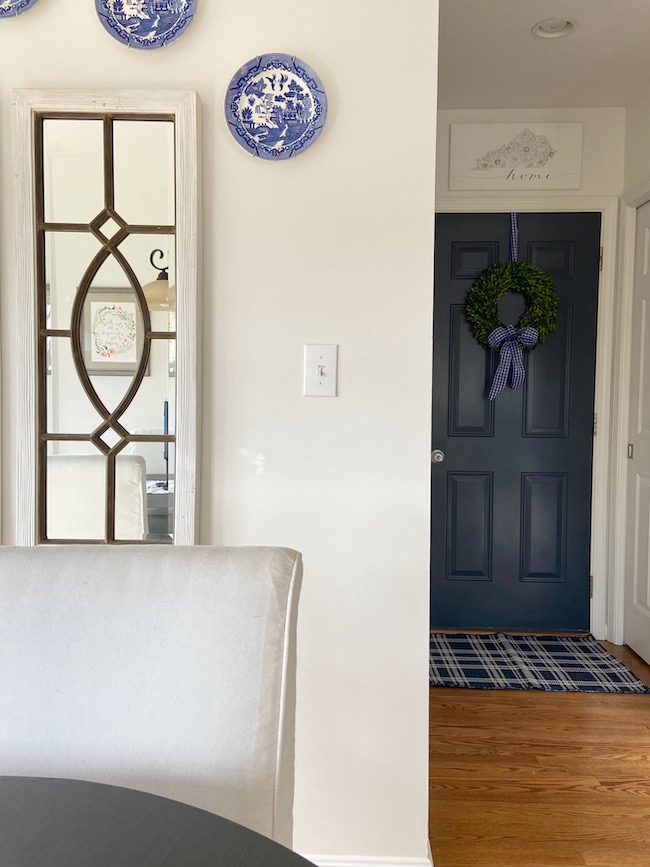 My sweet husband happily painted the door to the garage and the door to the screened-in porch Benjamin Moore Hale Navy (HC-154) for me, and it's the perfect shade of navy! 
I just knew we needed navy doors!!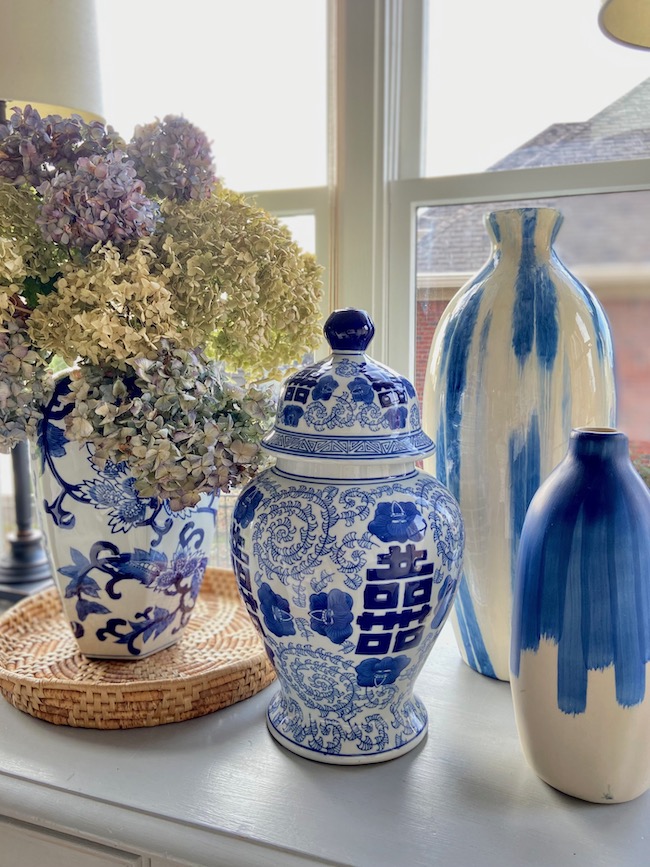 The BM Hale Navy doors introduce beautiful understated color in the kitchen, and I love how well the color works with all of my blue and white pieces. It's a rich, deep color that instantly adds a striking element to our space.
It's crisp and clean against the SW Alabaster walls and cabinets — the perfect blue and white kitchen paint color combination! This warm, soft white of Alabaster makes the perfect canvas for Hale Navy to pop against. The result is a kitchen that's both stylish and inviting, with a color scheme that's balanced and easy on the eyes.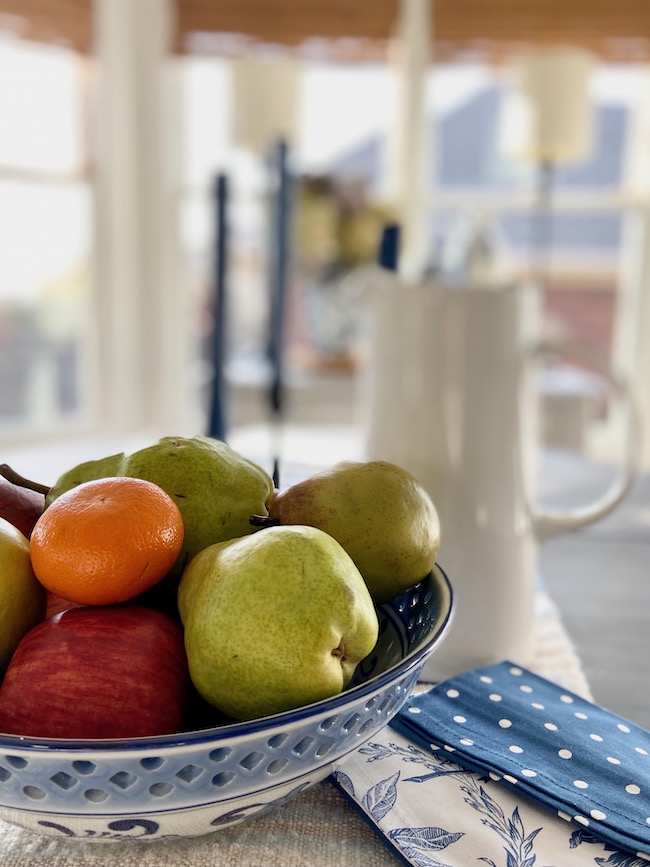 Whether you're a seasoned cook or a busy parent, this color scheme makes your kitchen not just a place for meal preparation, but a stylish, welcoming space that encourages connection and good times.
By the way, I'm still trying to figure out how to update those brown granite countertops!
Maybe someday …
Happy Painting!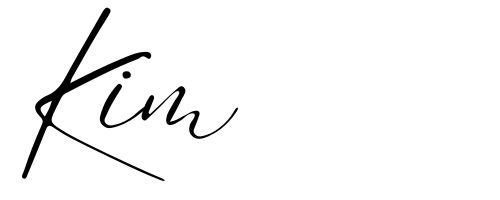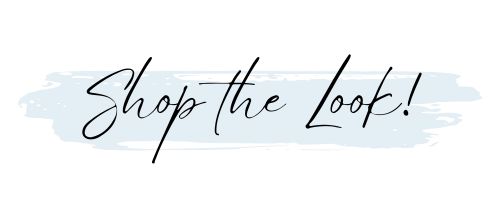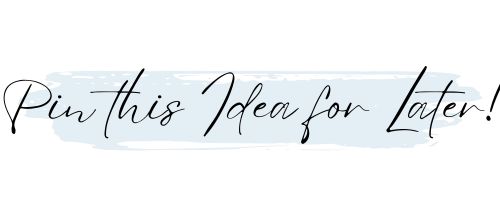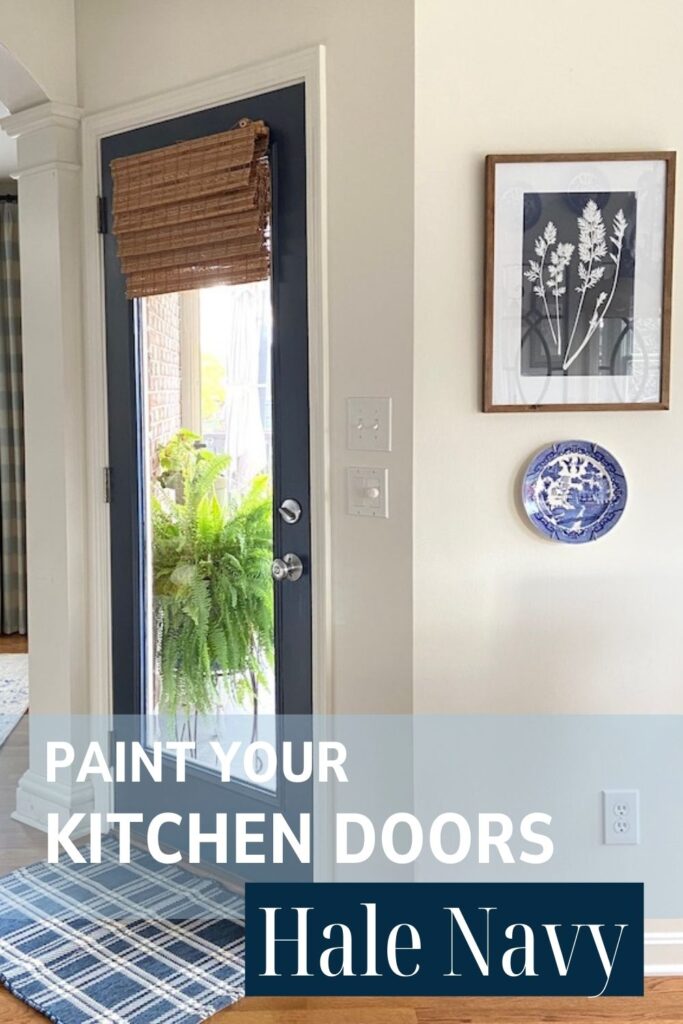 If you enjoyed this post, you might also enjoy:
A Timeless Budget-Friendly Kitchen Makeover