How to Decorate with Sage Green Paint Color
Bring serenity to your space with a beautiful shade of green! Decorating with sage green paint color will add a sense of calm and elegance to your home.
From walls to furniture and accents, shades of sage green are becoming more popular as a way to incorporate bit of natural elegance in your decor.
Sherwin-Williams introduced Evergreen Fog (SW 9130).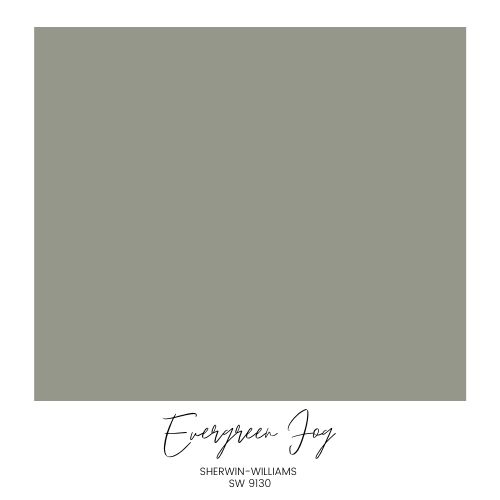 Benjamin Moore introduced October Mist (1495).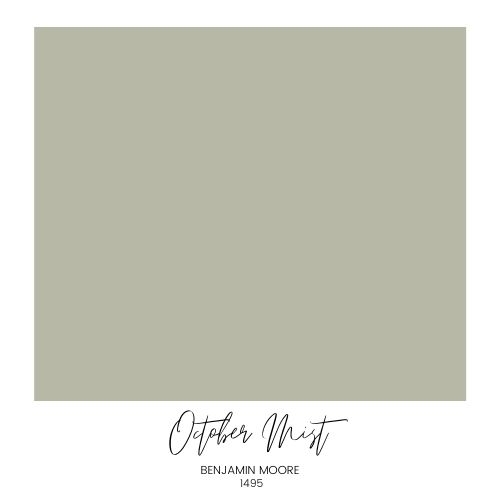 Pittsburg Paints introduced Olive Sprig (PPG1125-4).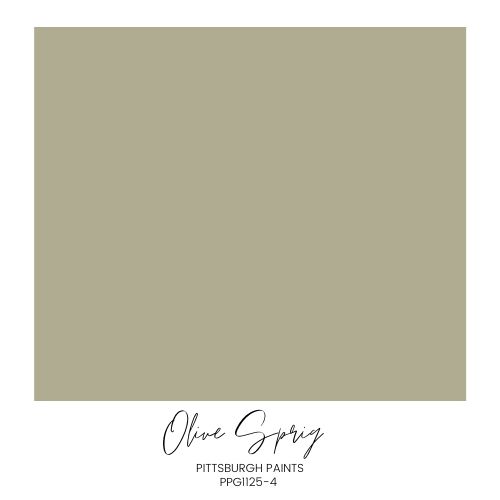 Sage green is a combination of gray with a heavy green undertone. It's is kind of magical, because it can work in traditional interiors as well as contemporary designs. While sage green has a good amount of gray in it, it's a warm color, but stays fresh and current by not trending too yellow.
How to Use Sage Green Paint Colors in Your Home
Sherwin-Williams Evergreen Fog (SW 9130) was their 2022 Color of the Year. This subtle shade of sage green is lovely painted on an accent wall, particularly walls with a millwork application such as the headboard accent wall in this bedroom by Ranch on a Pie.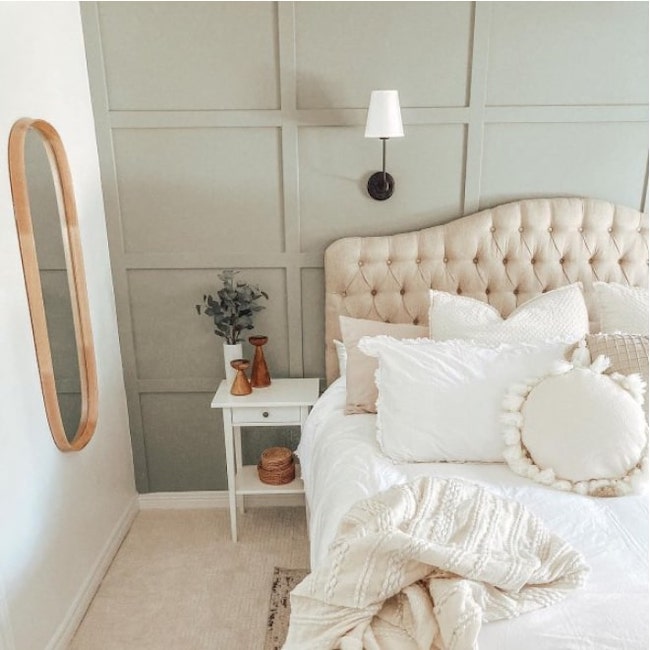 This pretty shade is painted on the shiplap walls in this lovely bedroom at Thistlewood Farms.
These kitchen cabinets by Kindred Interiors are beautiful painted this shade.
Sherwin Williams Evergreen Fog (SW 9130) is such a lovely shade of green, and I actually really love all of the colors on this color strip in the paint deck. The darker shades on the strip are rich and would be beautiful for cabinetry, doors, and furniture pieces.
Is Sage Green a Neutral Paint Color?
Sage green is soft and subtle, so it can even serve as a neutral in your room, but it will read a little more like a color — a soft injection of color than isn't overwhelming.
Sage green on your walls is calming and soothing, and breathes new life into your room without being too loud. It's the perfect balance of comfort and style, giving your space a cool, relaxed feel that's just super easy to live with.
These particular sage green shades are similar in color saturation. As wall colors, I like them best in bedrooms and baths, although they would be lovely in more traditional enclosed living rooms or family rooms.
If you have an open floor plan, I would go up a shade or two lighter for wall color in your main living areas. These mid-tone shades of sage green are a bit too color-saturated for me in the main living areas of an open floor plan home.
If you move up a notch or two lighter on the Sherwin-Williams paint strip (#215) to Conservative Gray (SW 6183) or Austere Gray (SW 6184) you'll find lovely shades for large open floor living spaces.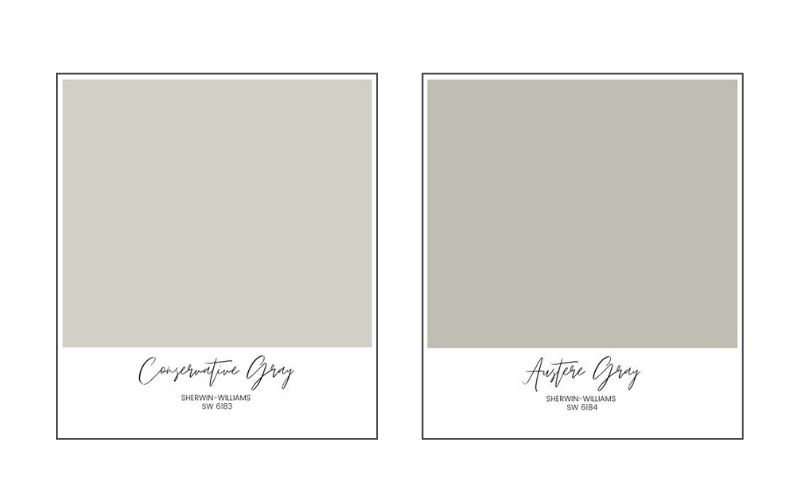 Color Combinations with Sage Green
I thought it would be fun to put together some mood boards with color combinations you can use with sage green.
Sage Green with Navy
These two colors create a color scheme that's both calming and sophisticated. The soft, earthy sage green serves as a peaceful base, while the deep, rich navy adds a dash of elegance and depth. It's a combo that feels both grounded and luxurious, perfect for any room that needs a dose of cool, relaxed style.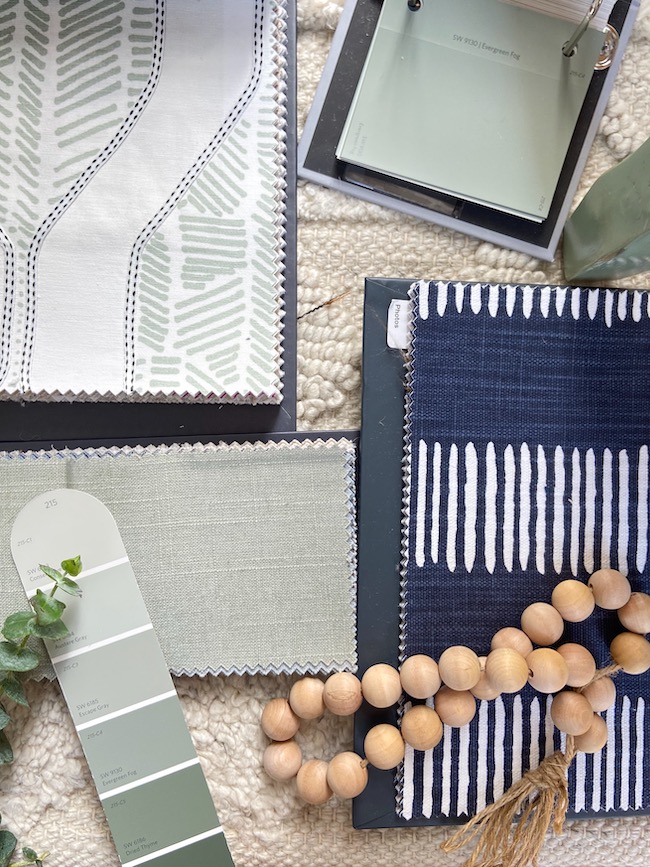 Sage Green with Beige
Sage green paired with beige is a color combo that's all about warmth and tranquility. Sage green, with its cool and earthy vibe, is the perfect partner for the warm, natural tones of beige. Together, they create a color palette that feels calm, serene, and effortlessly stylish, making it perfect for rooms where you want to relax and unwind.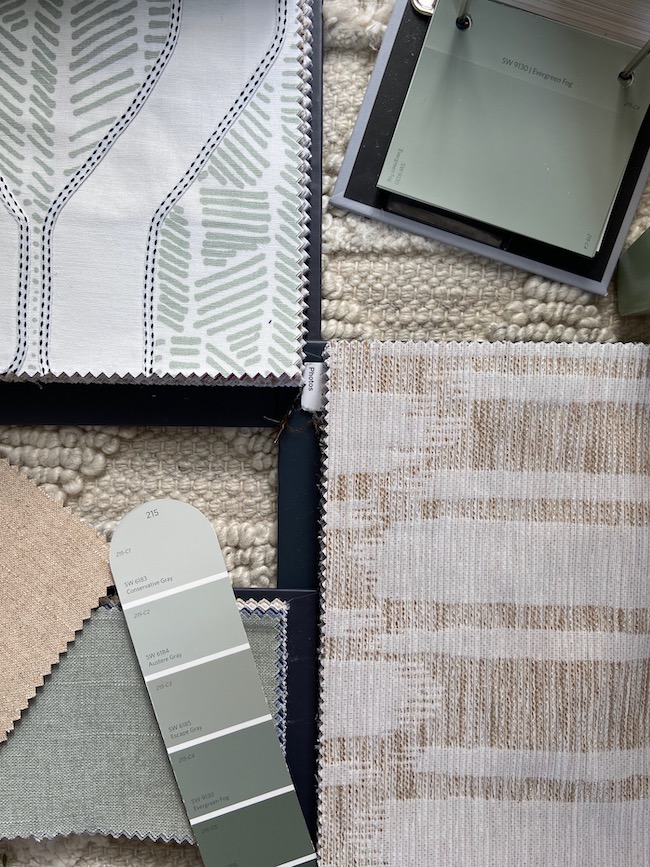 Sage Green with Cream
This color pairing is all about light, airy vibes and a soft, soothing atmosphere. The crisp, fresh feeling of sage green pairs beautifully with creamy delicate tones, creating an environment that feels clean, bright, and serene. It's a color combination that adds a touch of sophistication and elegance, while still keeping things cozy and relaxed — perfect for spaces where you want a gentle, calming mood such as a bedroom.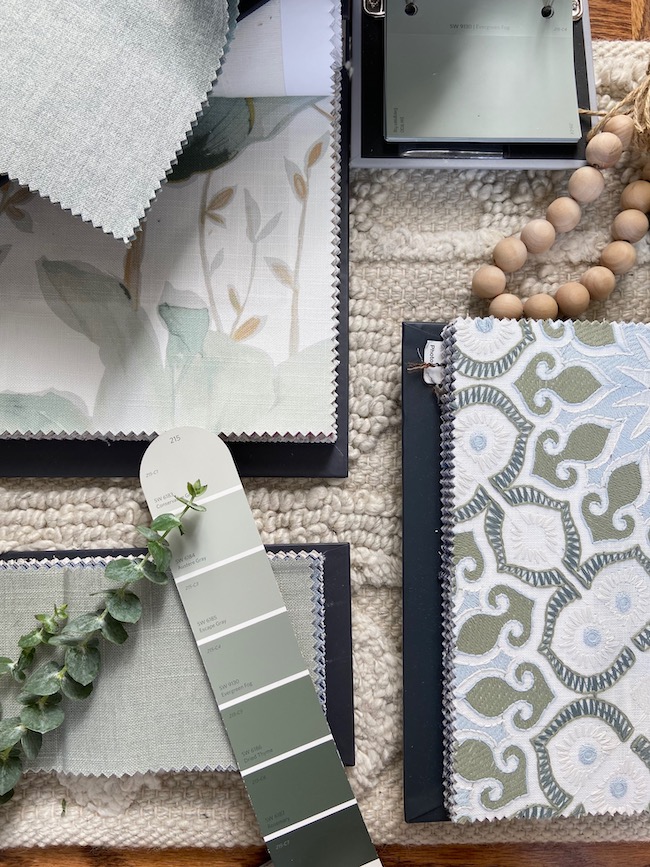 Sage Green with Blue
The cool, soothing tones of sage green mesh perfectly with the various shades of blue, creating an feeling that's both tranquil and invigorating. This color palette echoes the colors of nature — of the sea and sky, promoting relaxation while still infusing your space with a vibrant, lively energy. This combination is ideal for creating a refreshing, calm retreat in any room of your house.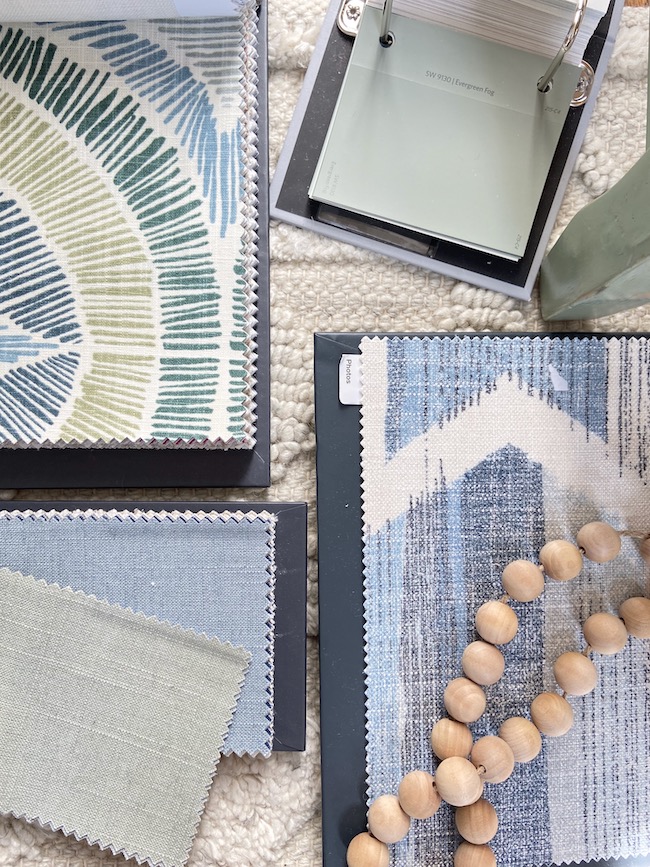 (This post contains affiliate links, so I may earn a small commission when you make a purchase through links on my site at no additional cost to you. As an Amazon Associate I earn from qualifying purchases.)
---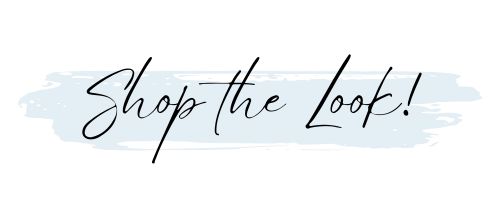 What do you think about all of the sage green paint color love?
Thanks so much for stopping by!