Pretty Pillow Color Combinations to Freshen Your Living Room
Is it time to freshen up your living room this summer? These pretty custom pillow color combinations will create a fresh new look!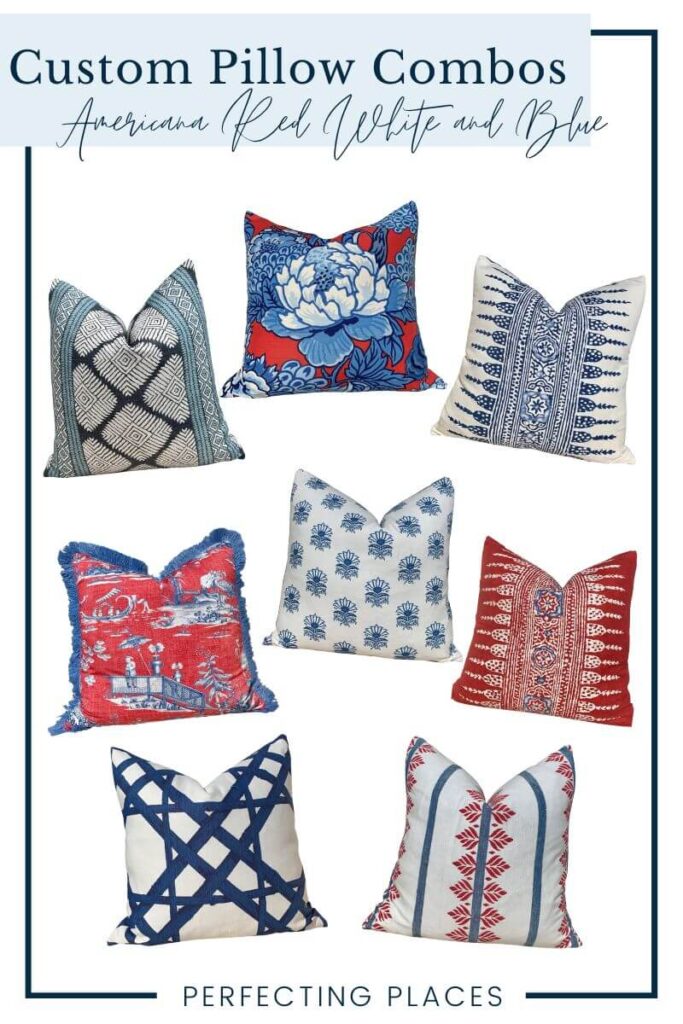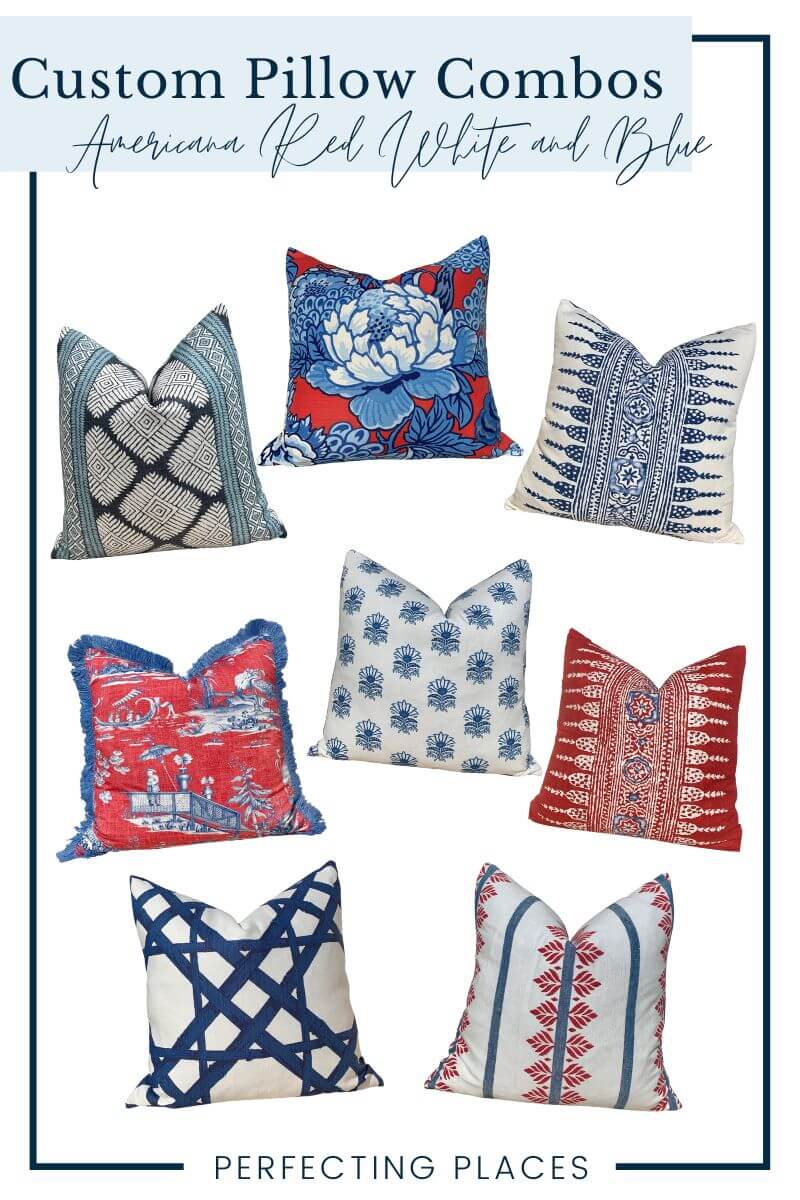 I just might be a little bit over the top when it comes to pretty fabrics for the home. I could spend hours and hours looking through gorgeous, amazing, colorful, textural fabric goodness! I get just a little too giddy when new fabric samples arrive!
Just between you and me — I think I'm a fabric nerd!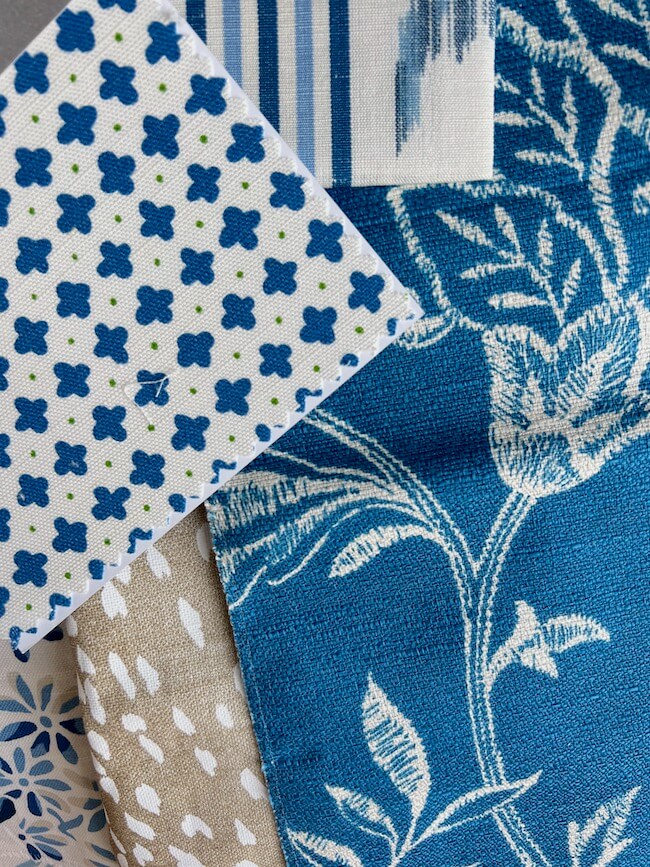 If you want to do a quick refresh in your living room this summer (or bedroom, or family room, or porch), a really quick and easy way is to change your throw pillows.
You can refresh the look of your sofa by switching out the covers on your throw pillows, or by simply replacing the current pillows with new ones. Either way, your new pillows create a fresh new feeling in your room.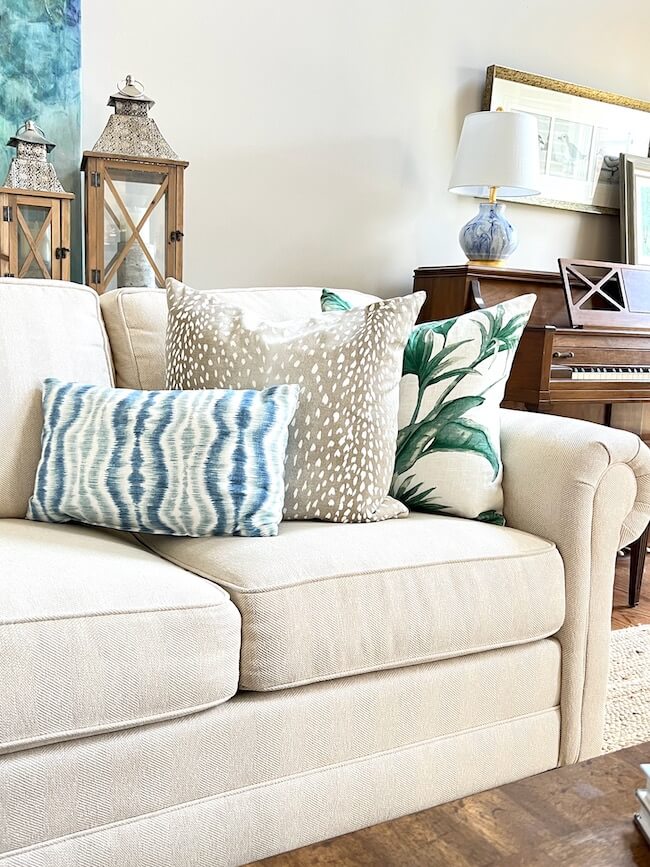 I've curated some gorgeous throw pillow color combinations for you to try if you'd like to switch things up a bit in your living room this summer.
Any of the following pillow color palettes will make a beautiful impact in your living room.
(This post contains affiliate links, so I may earn a small commission when you make a purchase through links on my site at no additional cost to you.)
Blue and White Pillow Color Combos:
I love blue and white together for such a classic look. These gorgeous pillows or pillow covers make a big impact for a beautiful custom look in your home. You can't go wrong with a simple blue and white color scheme, or use this gorgeous color combo as a base to add in other seasonal colors throughout the year.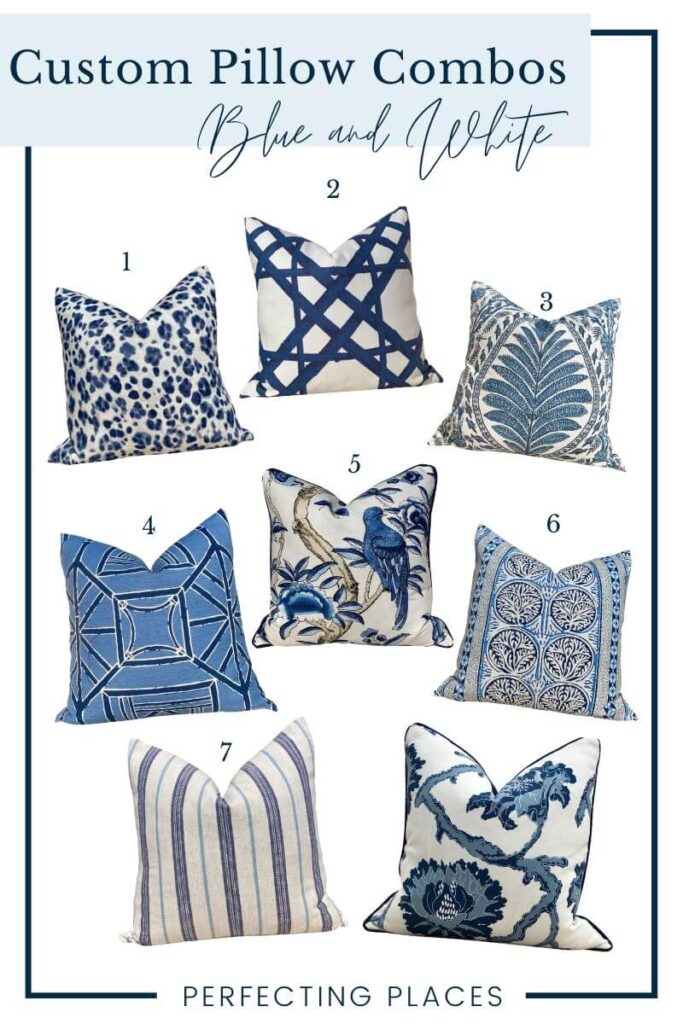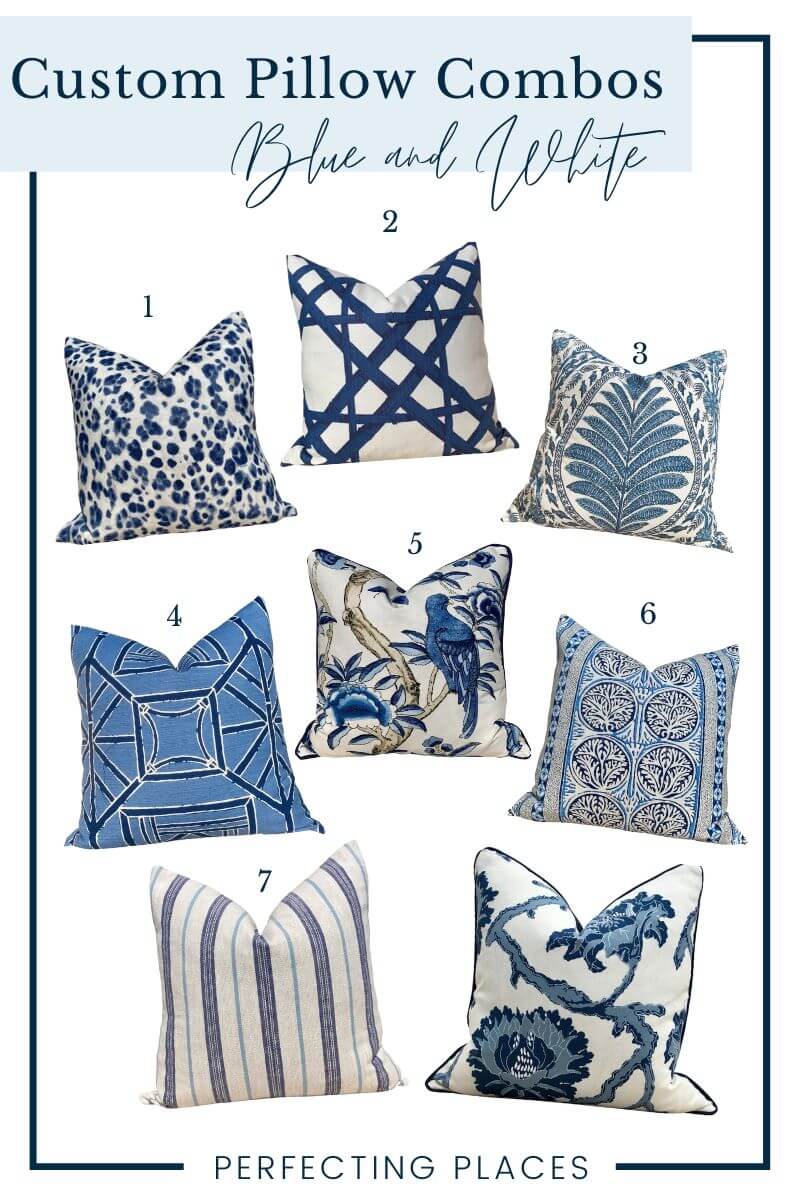 3.  Thibaut Palampore Pillow Cover
8.  French General Indigo Pillow
Red, White and Blue Throw Pillow Combinations:
Nothing feels quite so much like summer as a pretty and fun Americana color scheme. Whether celebrating one of the many patriotic summer holidays, decking out the living room in your lake house, or simply using this classic color scheme in your home year round, this pillow color combo will add a touch of charm to your living room.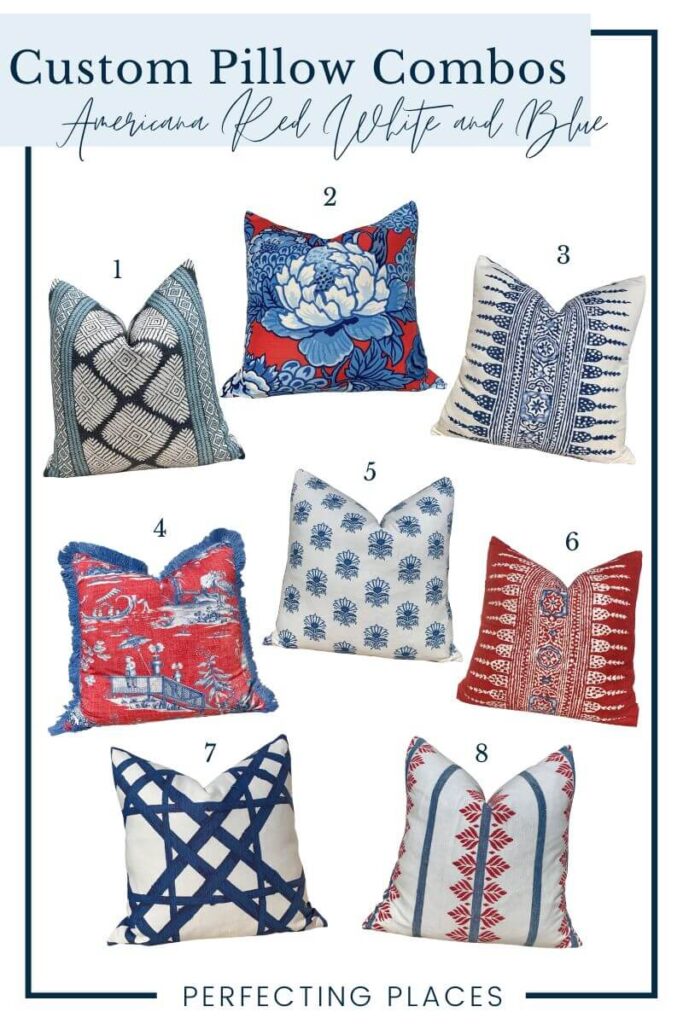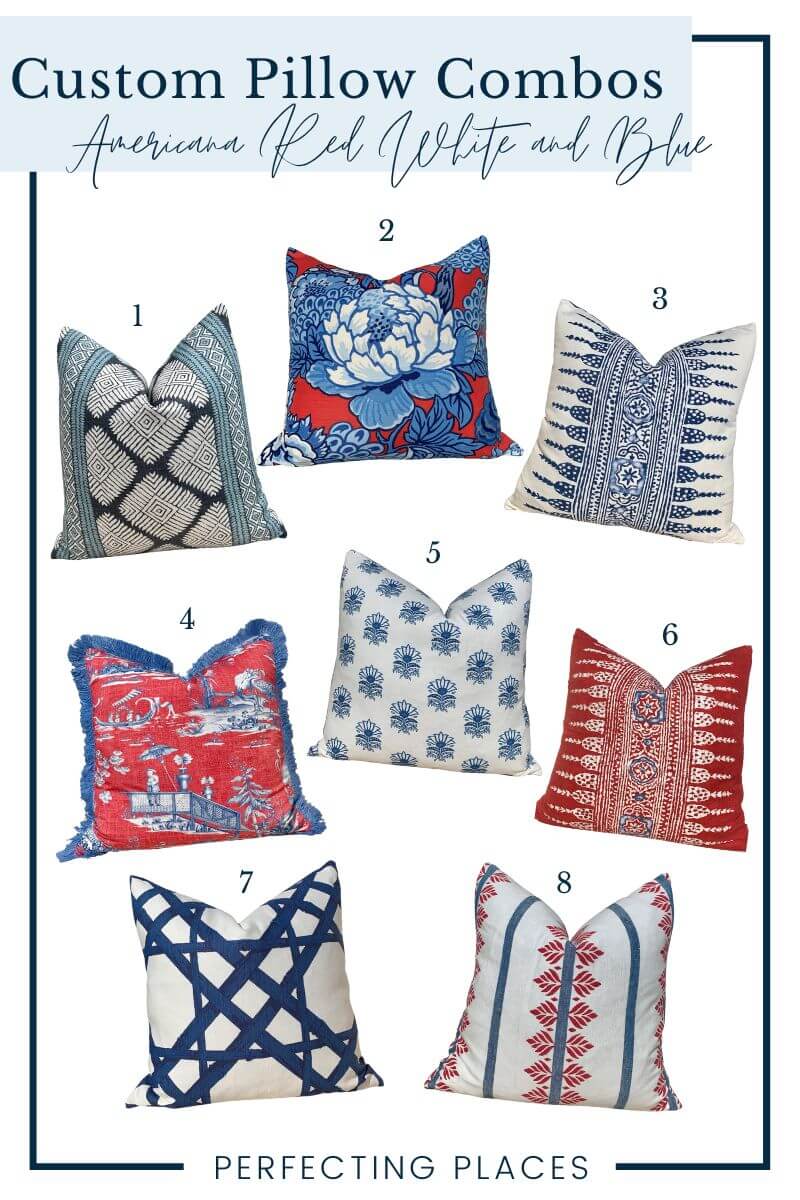 2.  Honshu Pillow in Blue and Red
6.  Javanese Stripe Pillow in Red
8.  Fern Stripe Pillow in Blue and Red
Sage Green, Blush, and Warm Neutral Pillow Color Combinations:
Sage green is all the rage this year, and I've paired it here with some soft pinks for summertime.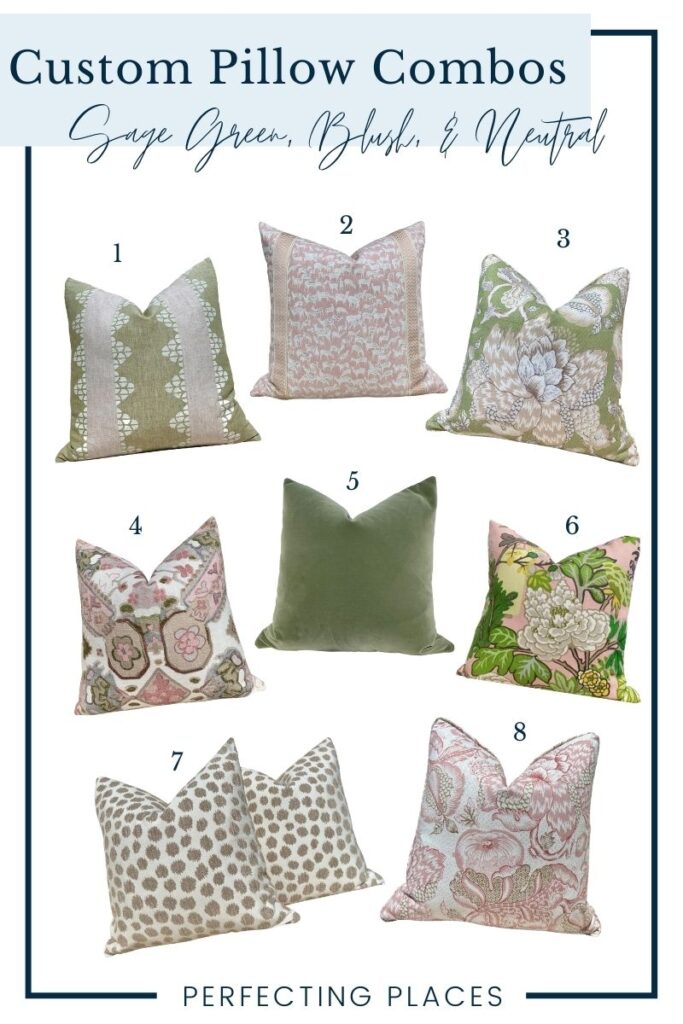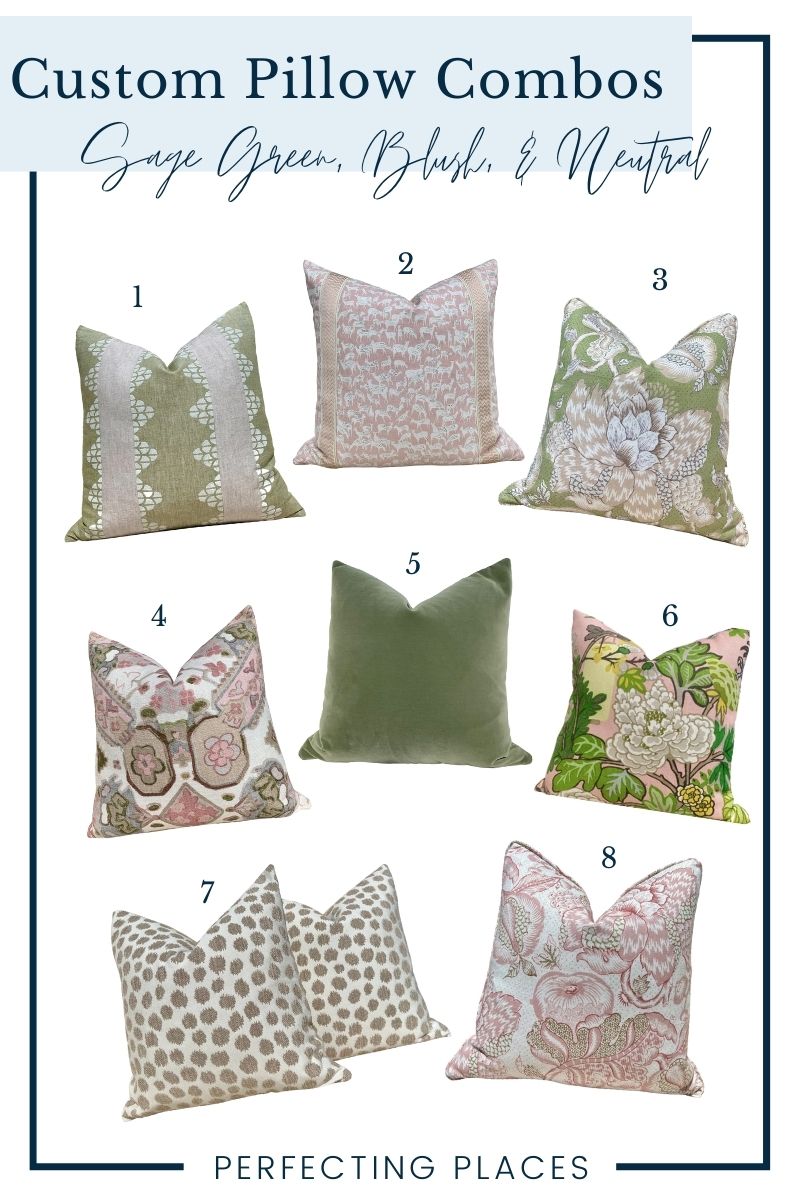 6.  Chang Mai Dragon Pillow in Blush
7.  Outdoor Thibaut Pillows, Set of 2
Spa Blue and Neutral Pillows:
Whether you live near a coastal area or just love the relaxed feel of coastal colors, this soft coastal color palette is a perfect summer refresh for your room.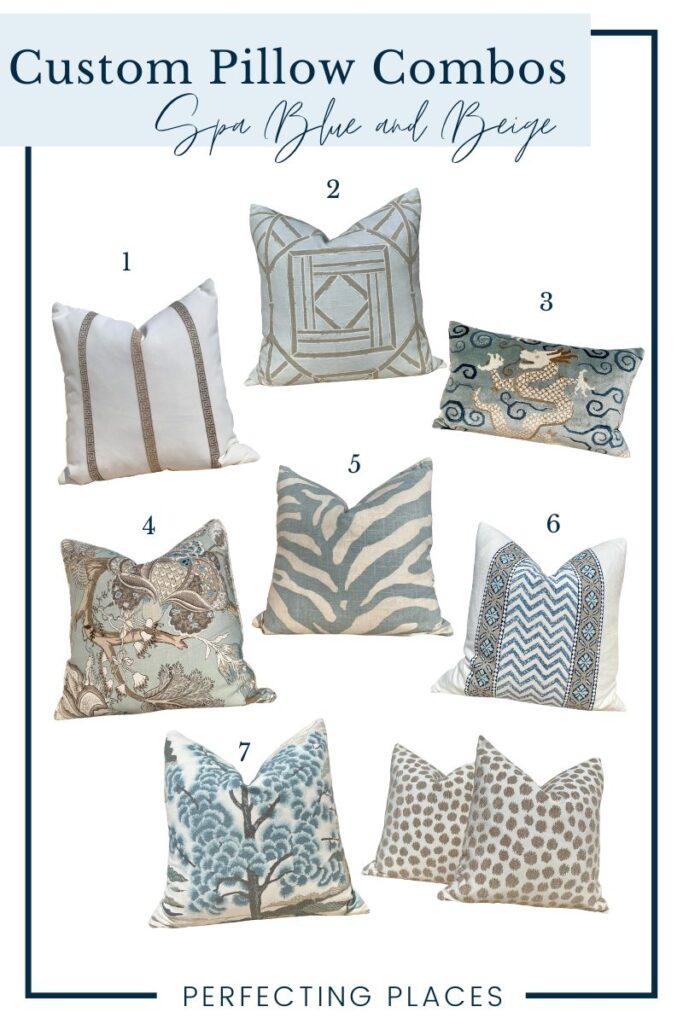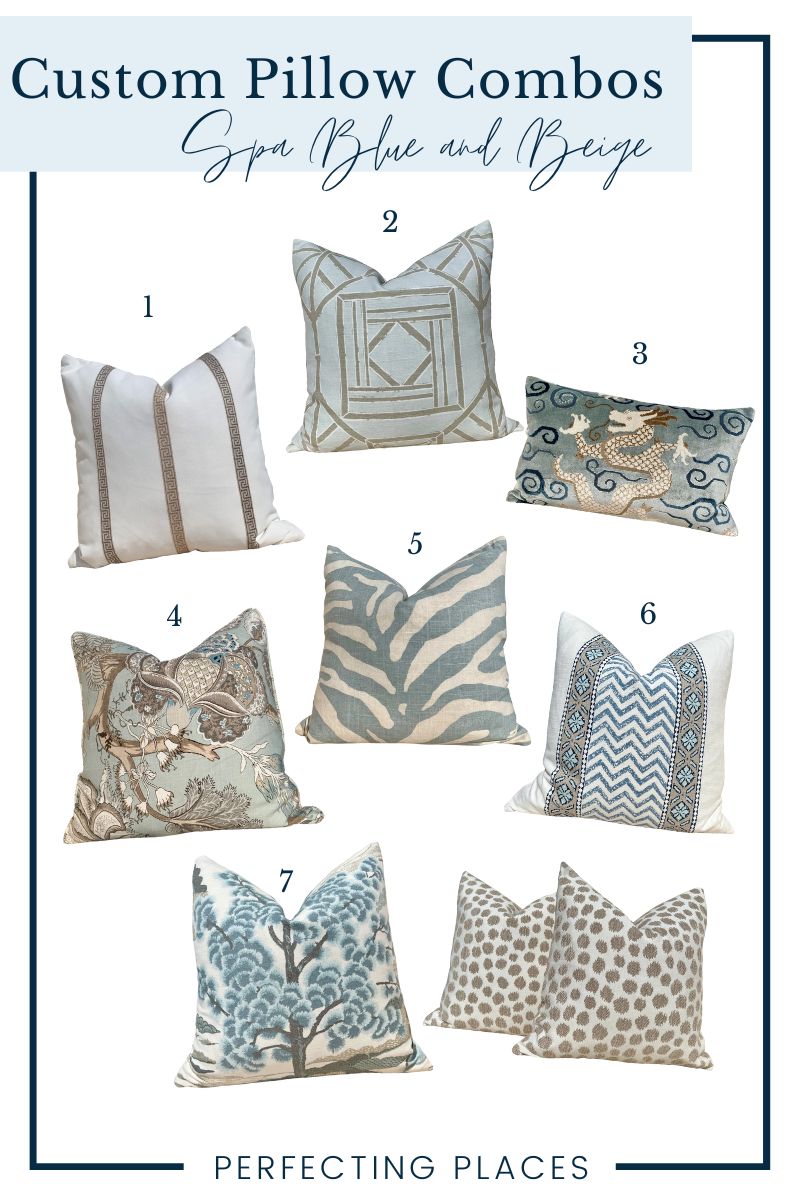 2.  Shoji Panel Pillow Spa Blue
3.  Bixi Velvet Pillow in Celestine
4.  Kalamkari Pillow in Aqua Blue
5.  Animal Skin Pillow in Spa Blue
6.  Designer Striped Pillow in Aqua Blue
7.  Daintree Decorative Pillow in Aqua
8.  Outdoor Thibaut Pillows, Set of 2
Are you refreshing your living room this summer? I hope these ideas provide a little inspiration for some fresh new colors for your living room!
You might also enjoy reading: