Start Planning Your Christmas Decorations in July!
Have you started thinking about Christmas? It's super hot right now, but you can still start planning your Christmas Decorations in July.
Before you know it, you'll be pulling out the Christmas decorations and decking the halls. Before that time arrives, it's a great idea to start thinking about a plan for your Christmas decorations. In this Christmas in July post, I hope your creative wheels start spinning and thinking about how you can decorate your home for the upcoming Christmas season.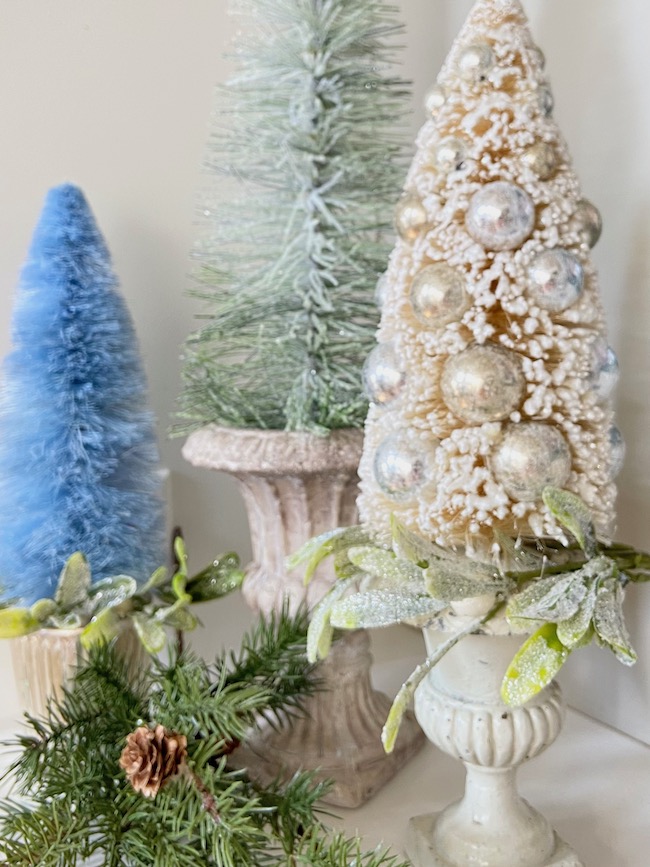 I know, I know … it's still July. If you're like me, you are holding on to the last bits of summer.
I get it. I'm a sunshine kind of girl, and I want to hold on to all of the sunny summer days we have left.
But, Christmas is my very favorite holiday to decorate for, and I love changing up my decor each year with new colors and new themes. So, it's important to do a little planning ahead!
Today, I'm sharing some great Christmas ideas and suggestions to help you get organized well ahead of the season, and to get your creative juices flowing for some new Christmas ideas in your home.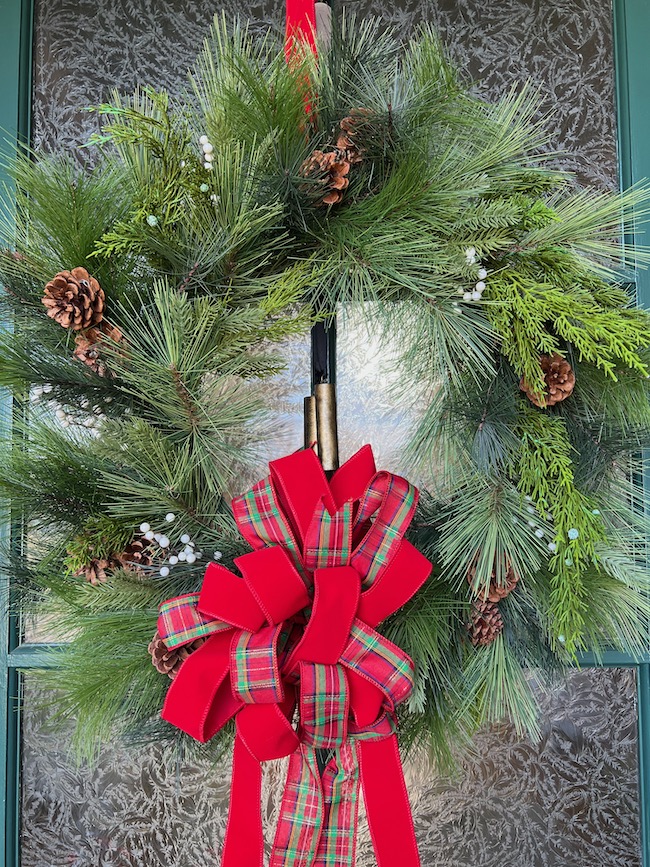 Plan your Christmas decorations ahead of the season:
Take inventory of your current decor.

Determine how many trees you will decorate and make sure you have enough lights.
Choose your Christmas color scheme for the year.
Purchase ribbon, balls, ornaments or florals to carryout your color scheme.
Make homemade ornaments for your tree. Check out my Chinoiserie Christmas Ornament DIY.
Purchase oasis floral foam. I use this for arrangements of real greenery, and it's so nice to have on hand.

Make sure you have plenty of floral wire on hand — for bows, wreaths, and any floral arrangements.

Purchase gift wrapping supplies in your color scheme — if you're like me and like for it all to coordinate!
Plan your centerpieces and tablescapes for your dining table. What dishes and table linens do you need?
Purchase any paper products in your color scheme.
Plan your outdoor decor. Will you use real greenery or faux? Purchase ribbon for wreaths. Clean out pots that you'll use for greenery arrangements.
Clean off your front porch so you have a clean slate.
Purchase a new door mat.
Purchase any new lights you need. Remember your landscape grows each year, and you always need more lights!
This Christmas planning post has more helpful ideas for planning out all the details of the Christmas season.
Plan your  Christmas Tree Decorations:
Do you love to use traditional Christmas colors on your Christmas tree or a different colorful Christmas twist. Your Christmas tree is the star of the show in your living room, so decide now how you'd like to decorate it this year.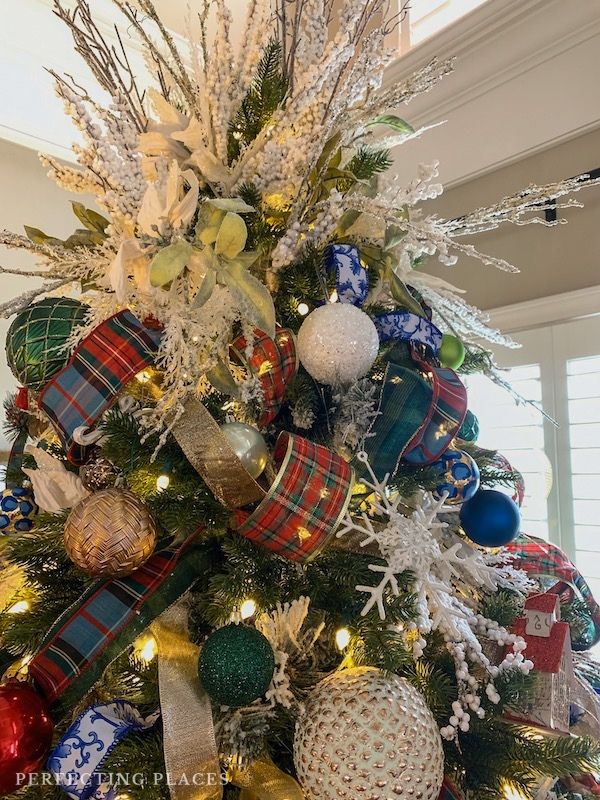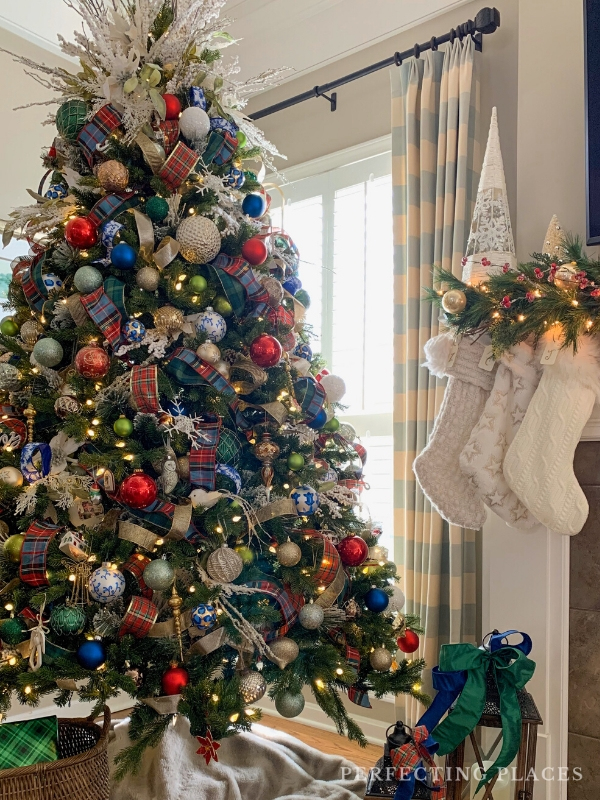 This tartan plaid Christmas tree is perfect for a Classic Christmas theme. I love the traditional red tartan combined with the blue and green plaids.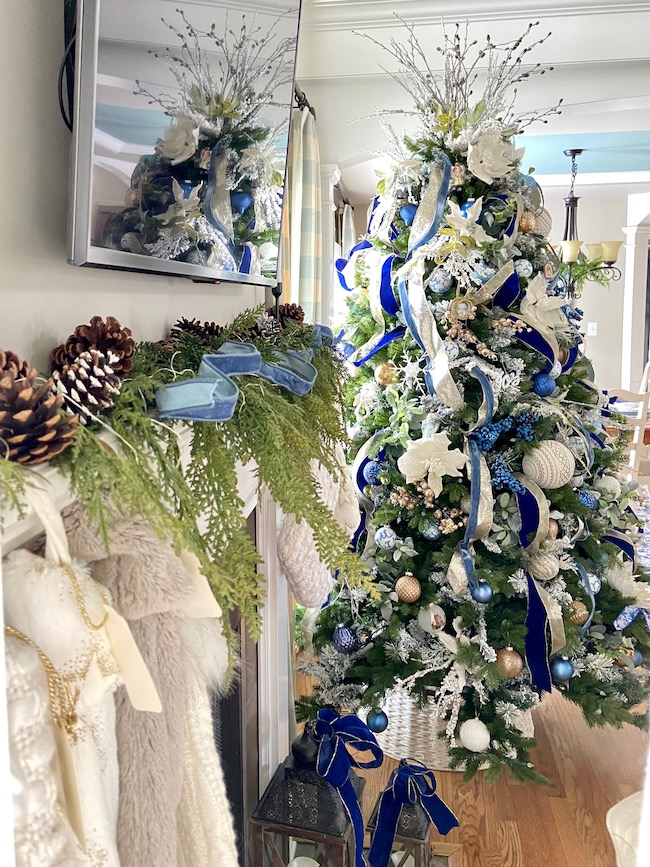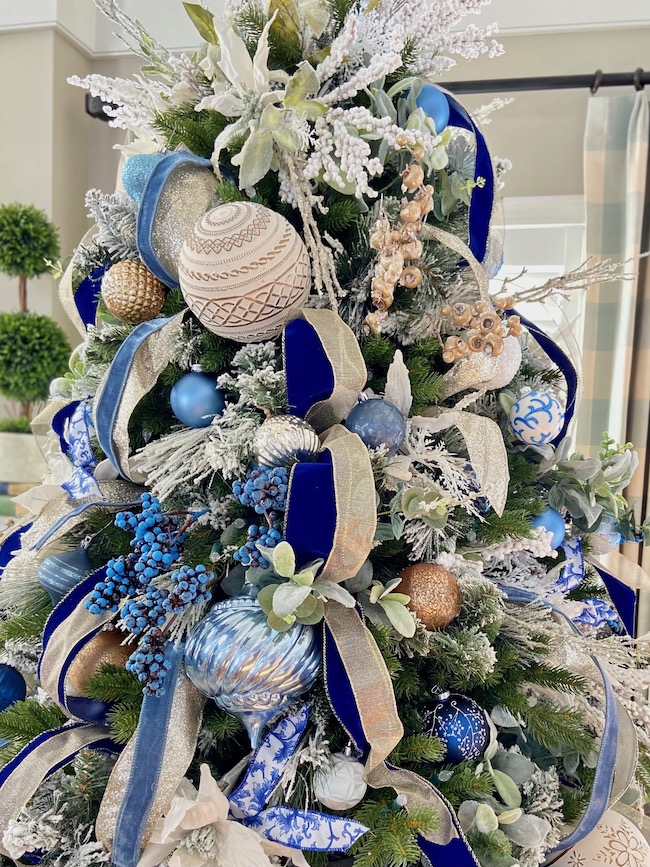 Or, match your living room color scheme like I did with this blue and white Christmas tree all decked out in Chinoiserie blue and white style. It's one of my favorite trees I've done.
Create a beautiful centerpiece and tablescape for your holiday gatherings:
I love to set a pretty table for the holidays! Make your dinner guests feel extra special with a festive tablescape.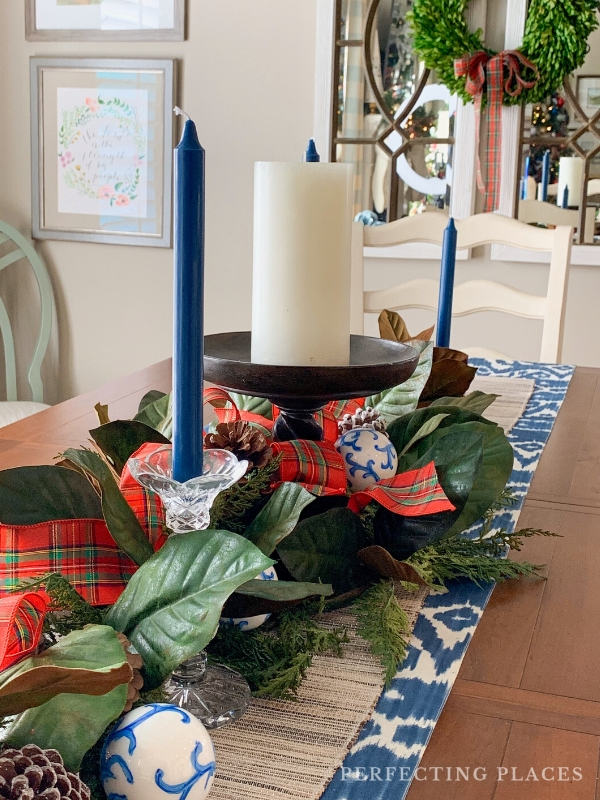 This traditional tartan plaid table with magnolia stemsis perfect for a traditional Christmas decor theme.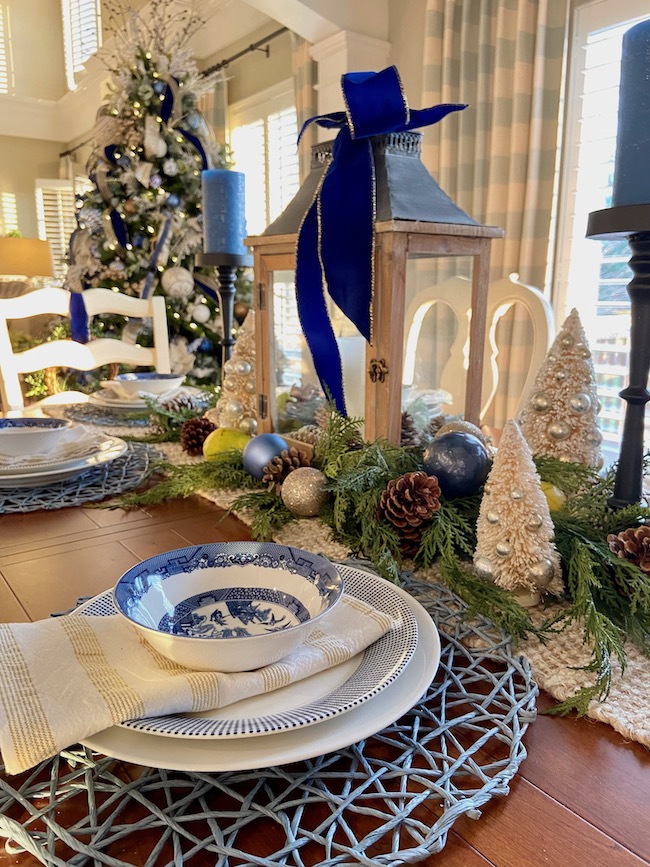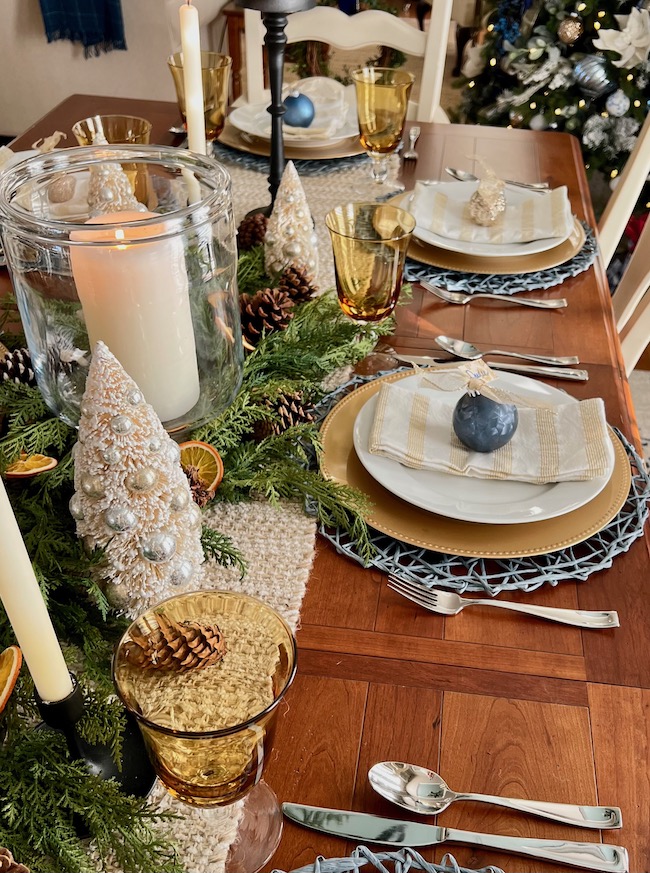 Or, go blue and gold like this pretty Christmas table.
Some Fun Christmas DIYs:
Make some Gold Leaf Letter Ornaments or Star Garland to add touches of gold in your holiday decor.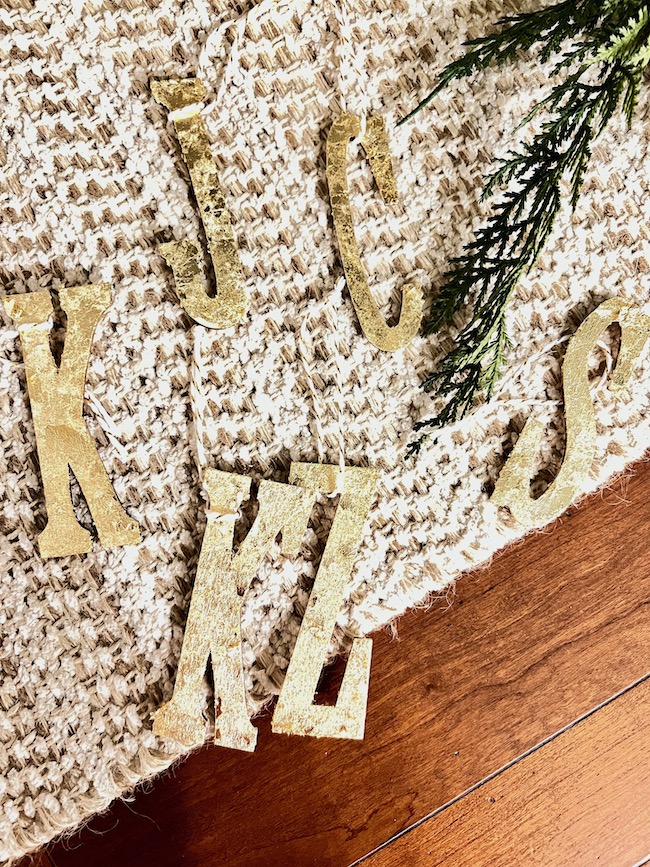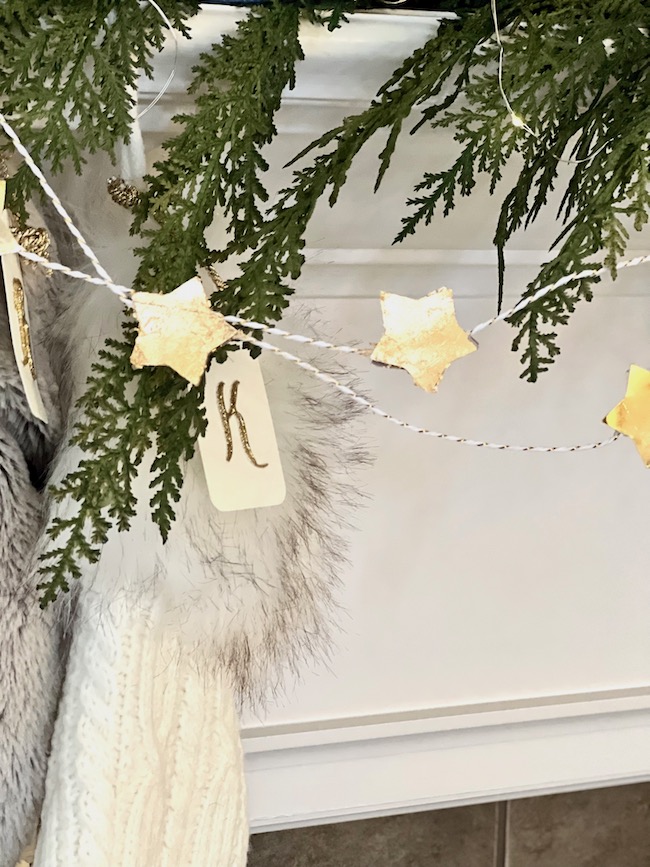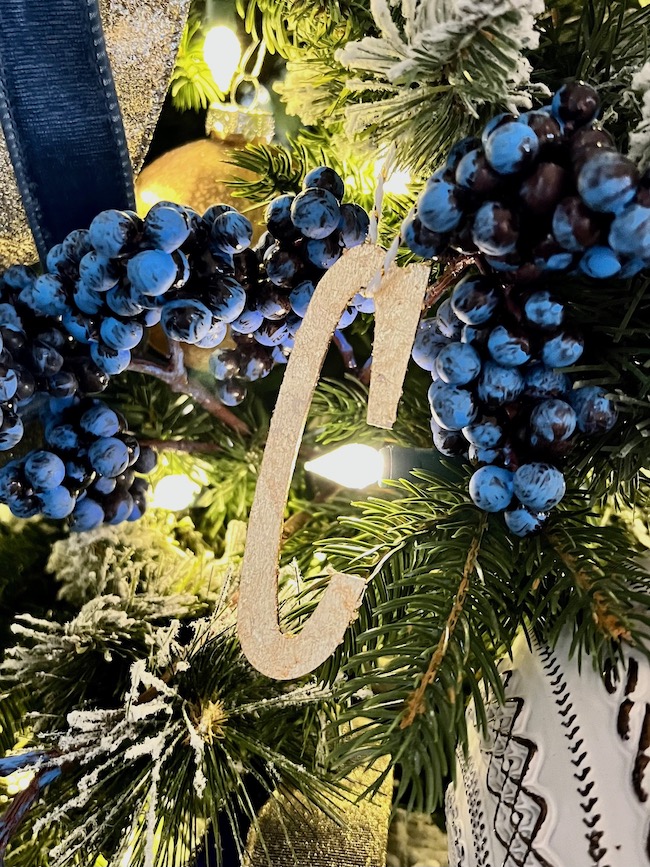 They're perfect for decorating your tree, your Christmas mantel, or your Christmas gifts.


Create some fun  Christmas DIY decor with these yarn crafts: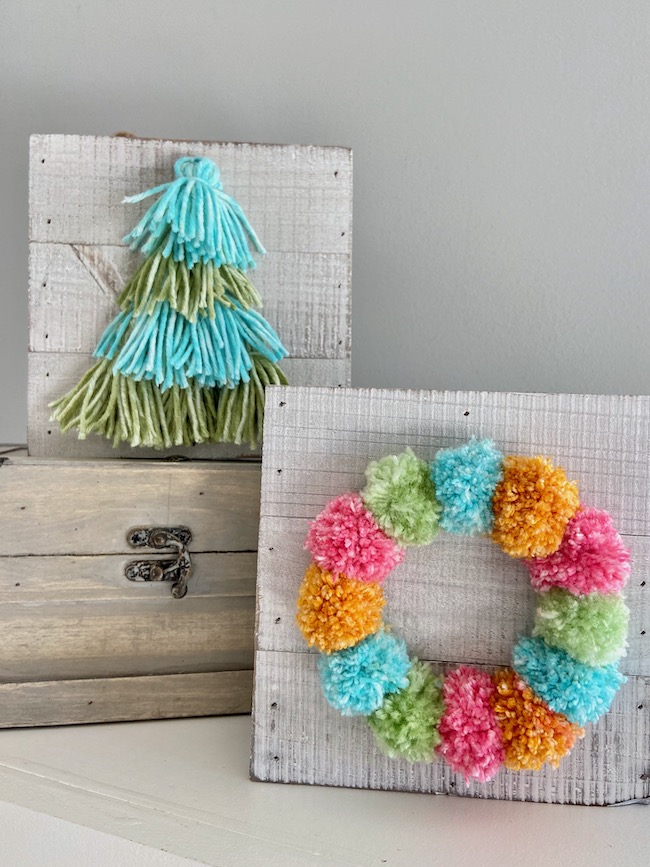 This colorful pom pom wreath and tassel tree art are fun additions to a teen or child's room during the holidays.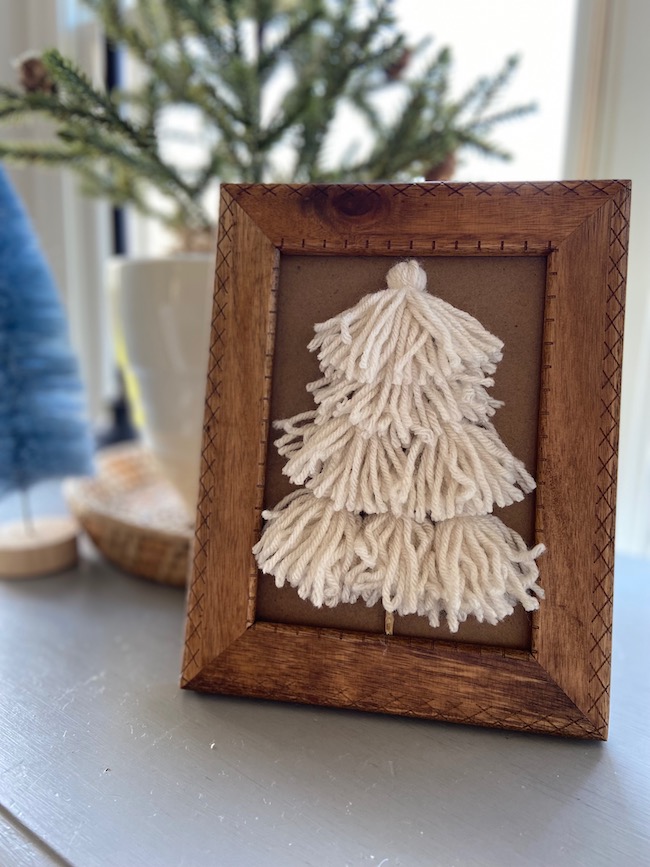 Create a tassel tree in a neutral color scheme and frame it to showcase it.
I love bottle brush trees! There are so many pretty ways to use them around your home at Christmas.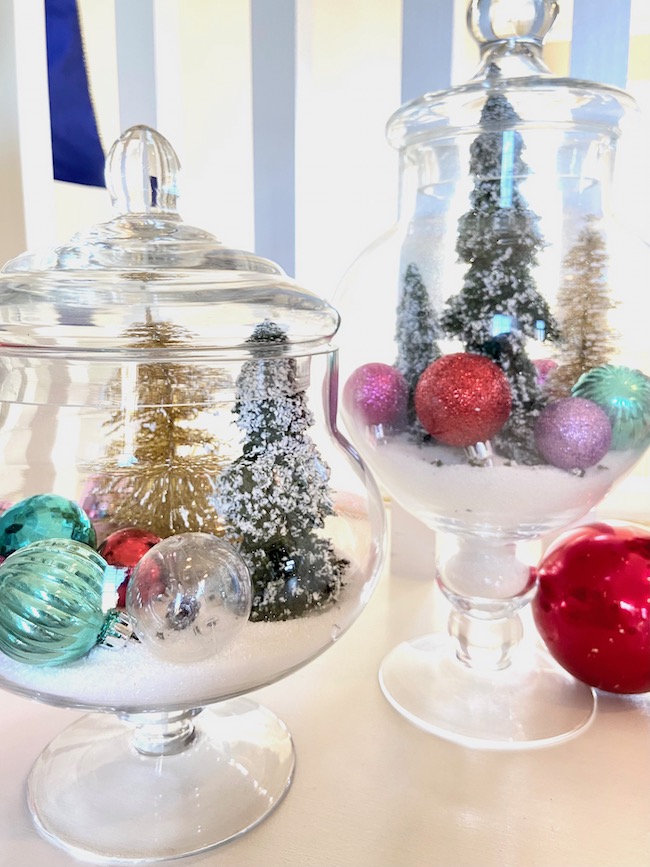 Create a snowy scene in apothecary jars with bottle brush trees and bright Christmas balls.
I hope these ideas get your creative Christmas juices flowing as you start to plan your Christmas decorations in July (or at least close to July). I know my mind is whirling with all the possibilities, and I can't wait to share all of the wonderful ideas with you in the upcoming holiday season.
Have you started thinking about Christmas yet, or is it too soon? Let me know in the comments!
Thanks for stopping by!
Pin It for Later: