Shop Early at Amazon for Christmas Decorating Essentials (5 Favorites!!)
Now is the time to stock up on Christmas decor basics! Get a jump start at Amazon for Christmas decorating essentials for your home.
There are some basic Christmas decor essentials that every home needs no matter your decorating style or Christmas theme or color. I'm sharing some of my favorite Christmas decorating essentials from Amazon to help you get a jump start on your holiday decorations before supplies sell out!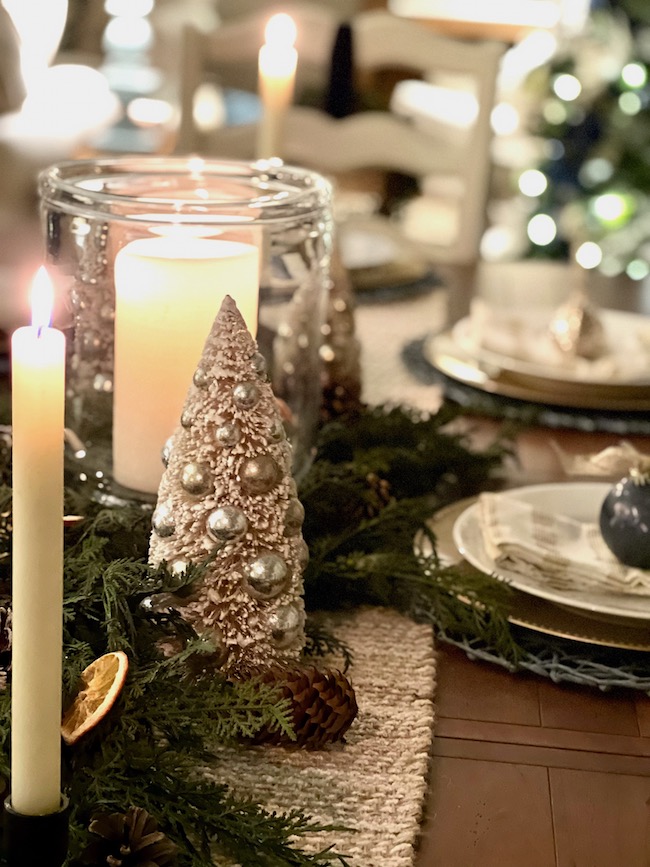 (This post contains affiliate links, so I may earn a small commission when you make a purchase through links on my site at no additional cost to you. As an Amazon Associate I earn from qualifying purchases.)
Can you believe this is the last weekend in October?
Where has the time gone?
Next week, I'll be diving into all the Christmas things around our house.
I know. I know. It's early!
However, as a blogger it's my job to stay ahead of the game so I can share all the fabulous "Christmassy" ideas for you so you have what you need when you are ready to decorate your own home.
It's just the life of a home decor and DIY blogger!
So, today I am helping you get a jump-start on your Christmas decorating plans!
I'm sharing some great Christmas decor finds from Amazon that are perfect for any decor style or Christmas color scheme.
I'm sticking with the basics in this post.
These are the basic Christmas decorating essentials that every home needs to create a beautiful space for the holidays.
And, the best thing about it — these essentials will work no matter what your color scheme is, and several of these decor essentials can be used for other holidays or seasonal decor.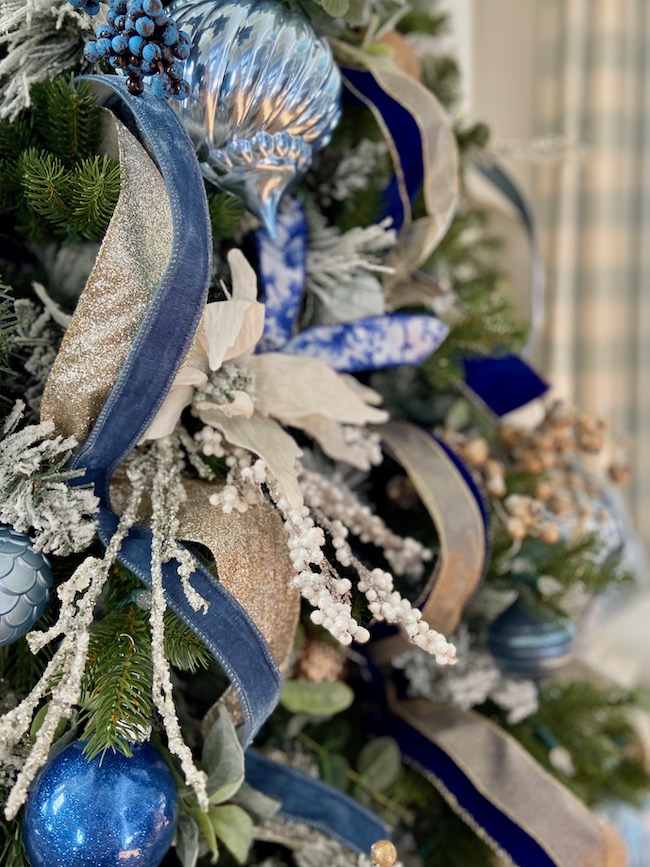 Keep in mind we've had supply chain issues for some time, and these items tend to sell out quickly. So take advantage of these ideas and grab these items while the supplies last. If you have your heart set on something you probably shouldn't wait to purchase it.
And if you aren't ready to decorate until later, just tuck these items away until after Thanksgiving. You'll be so happy you have them on hand when the Christmas decorating bug bites!!
The Best Christmas Decor Essentials from Amazon
1. Christmas Greenery
Greenery for Christmas comes in all shapes and sizes. Some of my favorites are cypress garlands and stems, magnolia branches, pine stems, and eucalyptus.
I love to use garlands and greenery stems all around our home, inside and outside!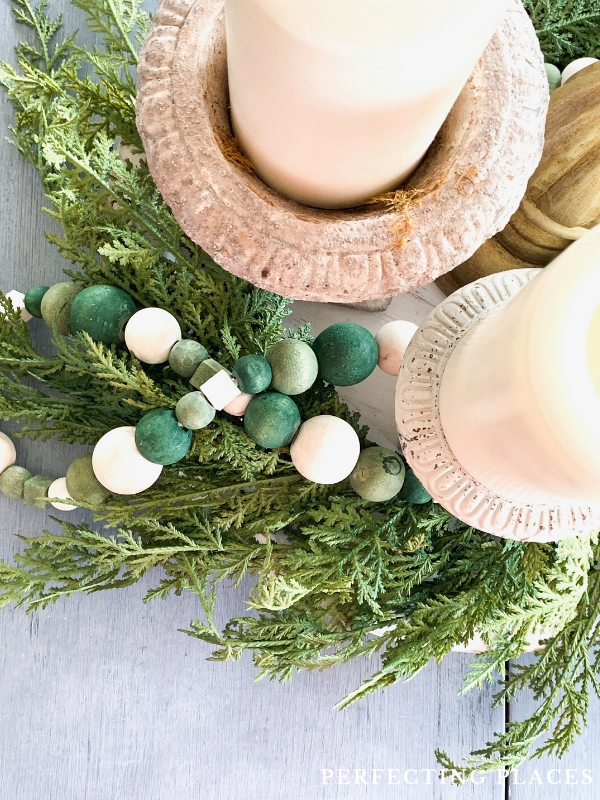 Some ways to use Christmas garland in your home:
draped on a mantel
as a centerpiece on your table
on a balcony
up the staircase
over the front door
Some Handy "Bonus" Garland Tips:
TIP 1 — I use cheap garland to wrap around my faux Christmas tree trunk to fill in gaps and make the tree look fuller.
TIP 2 — I also cut apart garland and use the stems and greenery around the house in centerpieces, and on our tree.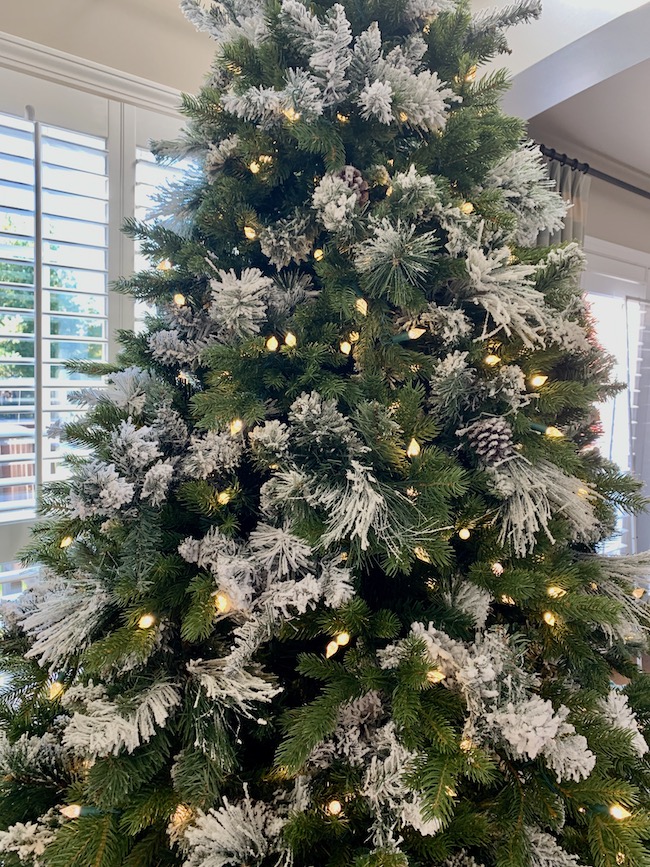 TIP 3 — If you want to add a temporary flocked look to your natural Christmas tree, simply buy some flocked garland, take apart the pieces, and add them all over your Christmas tree. Cutting apart the garland into smaller pieces is more cost effective than buying all of those stems to cover a tree!
Some favorite Christmas Greenery/Garland from Amazon:

2. Amazon Christmas Wreaths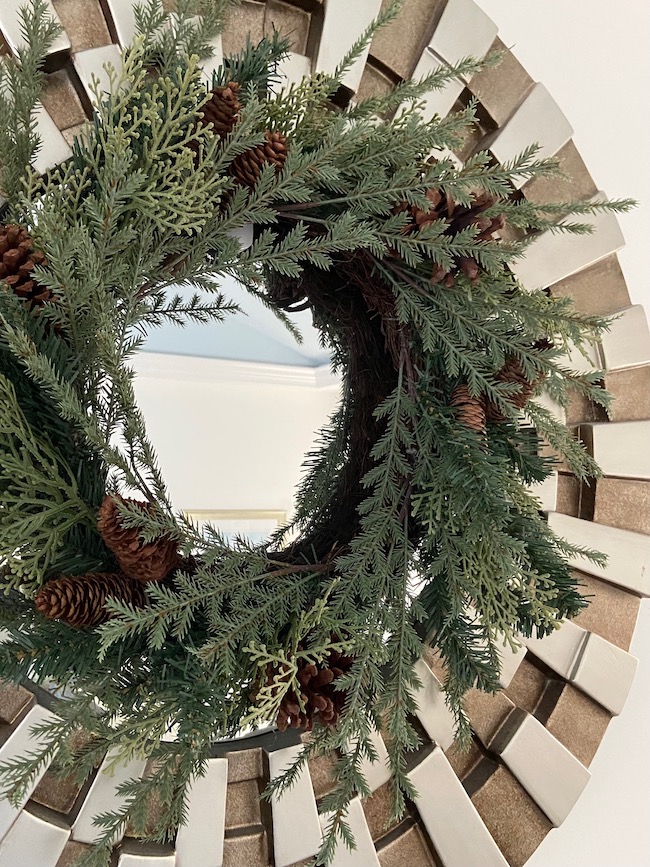 Think of all the ways you can use Christmas wreaths around your home.
on the front door
on your exterior windows
on bay windows in your kitchen
on an interior door
hung above a headboard
above your mantel
hanging on a mirror
These are some of my favorite must-have Christmas wreaths from Amazon.

3. Candles and Candlesticks
Candlelight is a must-have at Christmas time! I just love the cozy feeling of a candlelit room.
Obviously you have to use caution when burning real candles, so I love to use realistic battery operated candles for a lot of my Christmas decor around our home.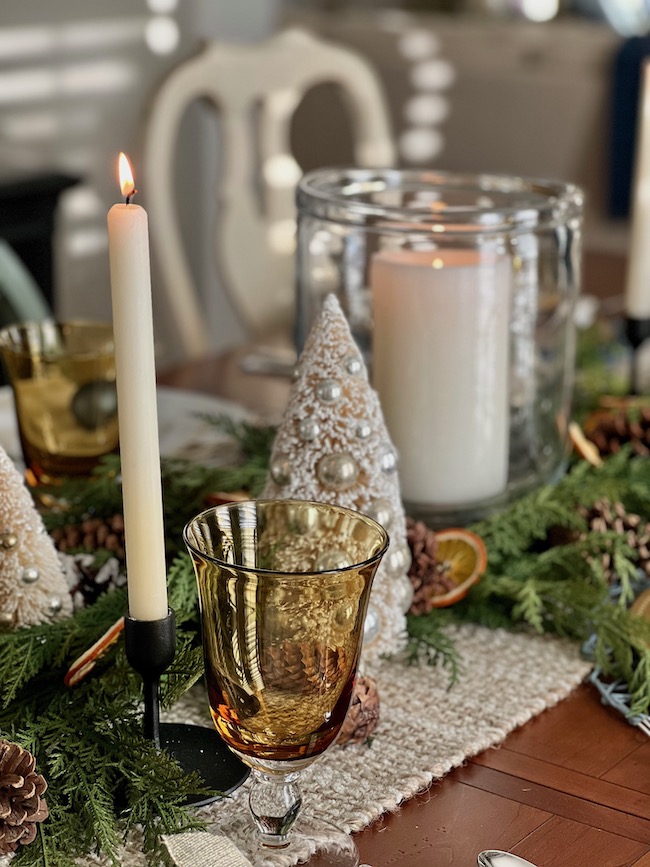 They're safe, and the best part is most of them are either remote control or come with timers, so you can set them and forget them.
They are much safer to use than real candles for decorating mantels or using in centerpieces with flammable materials.
I love using battery operated candles on timers in several of our lanterns. Every evening at 5:00pm the candles come on and stay on until after bedtime. I don't even have to think about them, but get to enjoy the cozy light they give off.
Buy the candles with flickering wicks for a realistic look.
Don't forget the candleholders!! I love to use a variety of candle holders and lanterns around the house during the holidays in the following ways:
on coffee tables
decorating the mantel
as part of a tablescape
lanterns on the porch or in the foyer greeting guests
Some great candles, candleholders and lanterns from Amazon:


4. Metallic Christmas Balls and Ornaments
No matter what your color scheme is this year for Christmas, it's always a great idea to start with a base of neutral metallic Christmas balls and ornaments for your tree.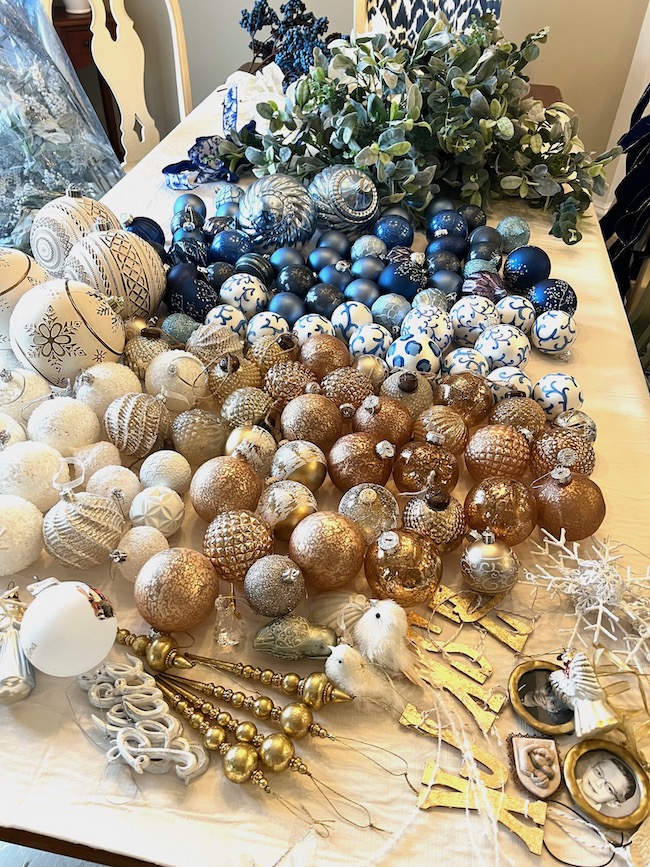 The metallics add sparkle and elegance – and you can never have too much sparkle during the holidays!
It's so easy to incorporate them with a new color scheme of your choice if you like to switch things up a bit each year.
They really stretch your decorating dollar because you can use them year after year with your various Christmas color palettes and themes.
These are some favorite neutral metallic ornaments from Amazon:

5. Basic Decor essentials for any holiday 
No matter the holiday season, you need some great basic decor accessories to make your decorating so much easier.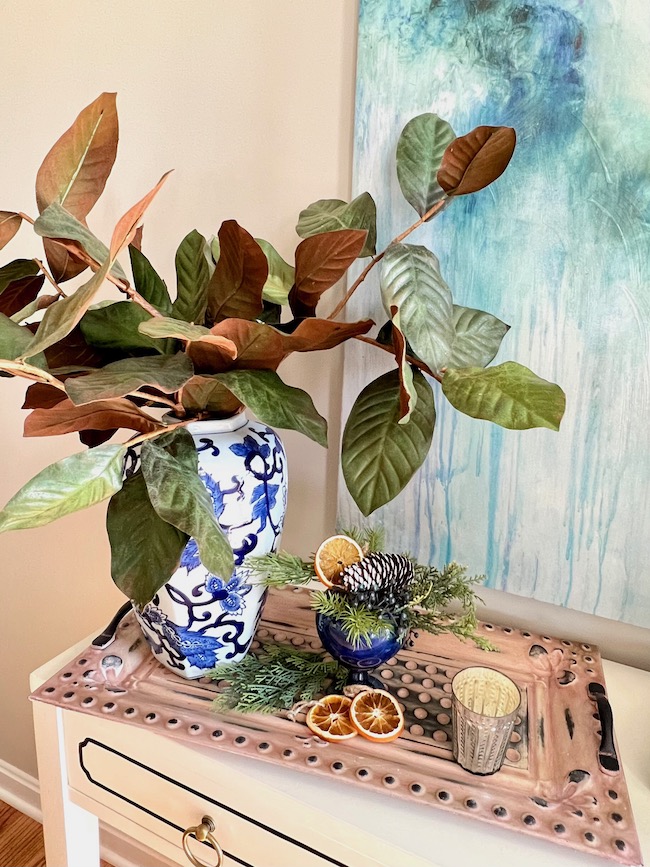 Having an arsenal of vessels, containers, and trays on hand make Christmas decorating a breeze. Simply add a little greenery, some floral stems, or other natural elements like berries and pinecones and you have an instant centerpiece or display for a tabletop or vignette!
Essential decor pieces to make seasonal decorating a breeze:
Trays
Dough bowls
Lanterns
Vases
Boxes
Baskets
Buying neutral decor pieces that aren't specific to a particular season is the key to simple and cost effective holiday decorating!
These are some great home decor accessory pieces:

If you weren't already thinking about Christmas, I hope this inspires you to get ahead of the game so you have these fabulous Christmas items on hand when you're ready to start decking your halls. 
Happy Decorating!!
Pin It for Later!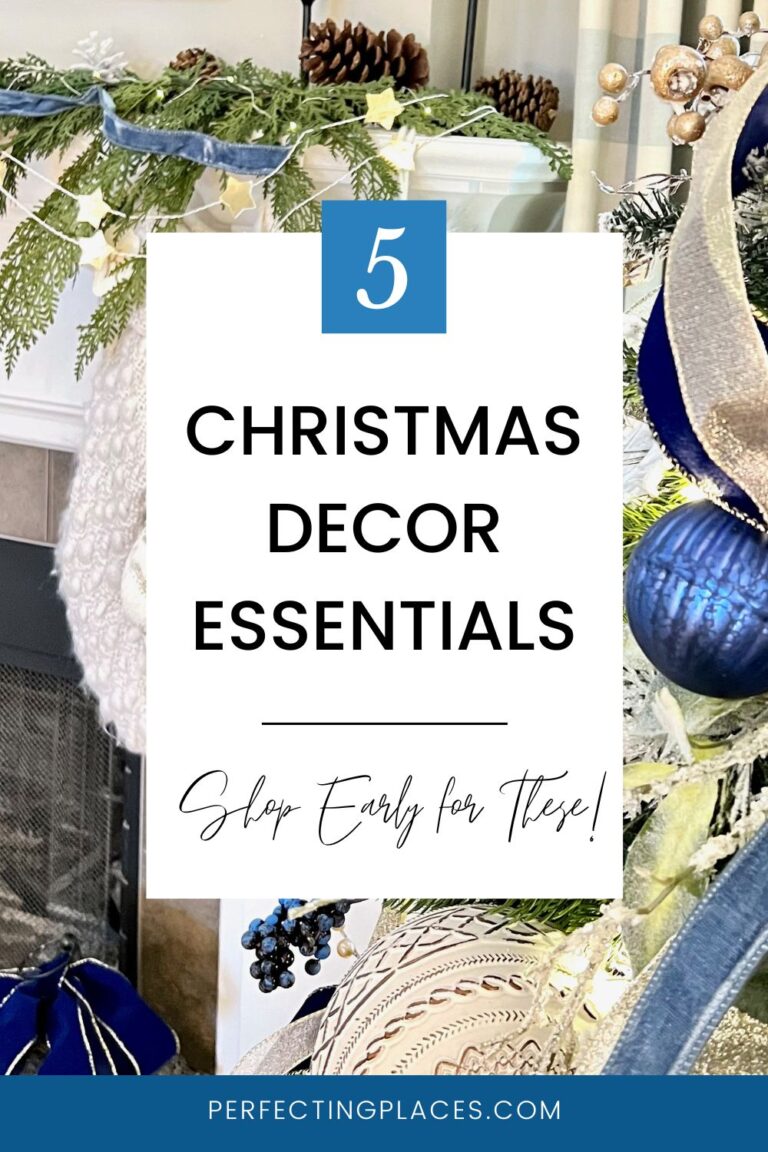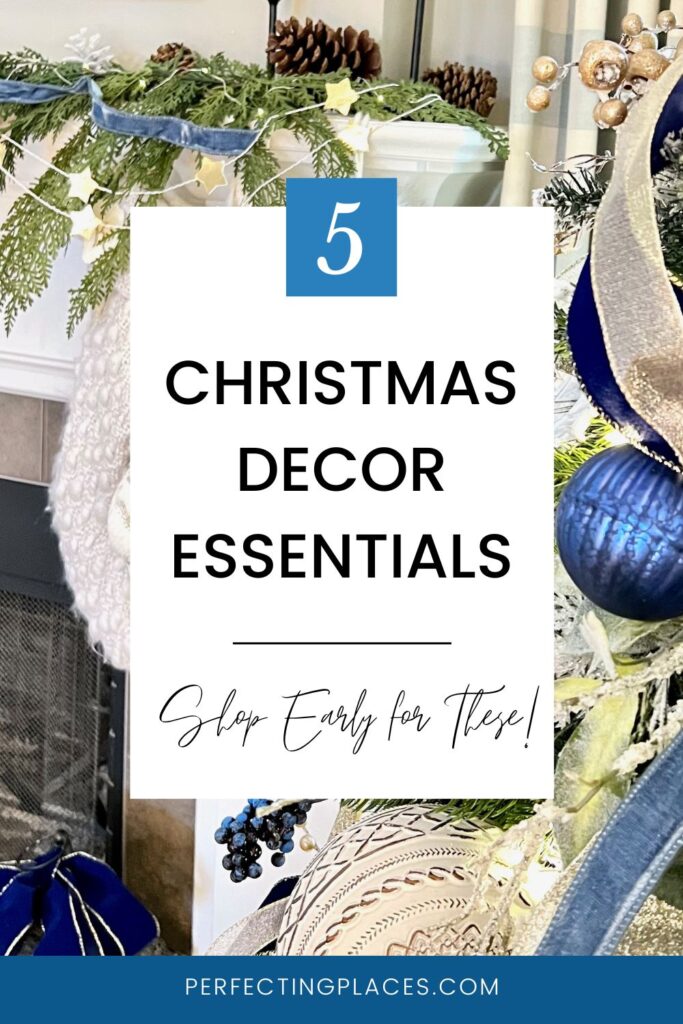 By the way, do you follow me on all the socials?? If not, check out my Pinterest, Instagram, and Facebook and be sure to follow me on all the socials so you don't miss out on any of my decorating and DIY ideas!
For more Christmas decorating ideas check out these posts!!
Our Christmas Table Centerpiece and Tablescape
DIY Christmas Decor You Can Make with Yarn