Birthday Brunch Fun: Teen Girl Birthday Party Ideas
Host a birthday brunch to celebrate your teen's special day with these simple and sweet teen girl birthday party ideas.
In a busy teenager's overly scheduled life, sometimes a simple and quiet morning with friends is a breath of fresh air! Keep your party plans simple with an at-home party with good food, favorite tunes, and some simple teen-approved crafts.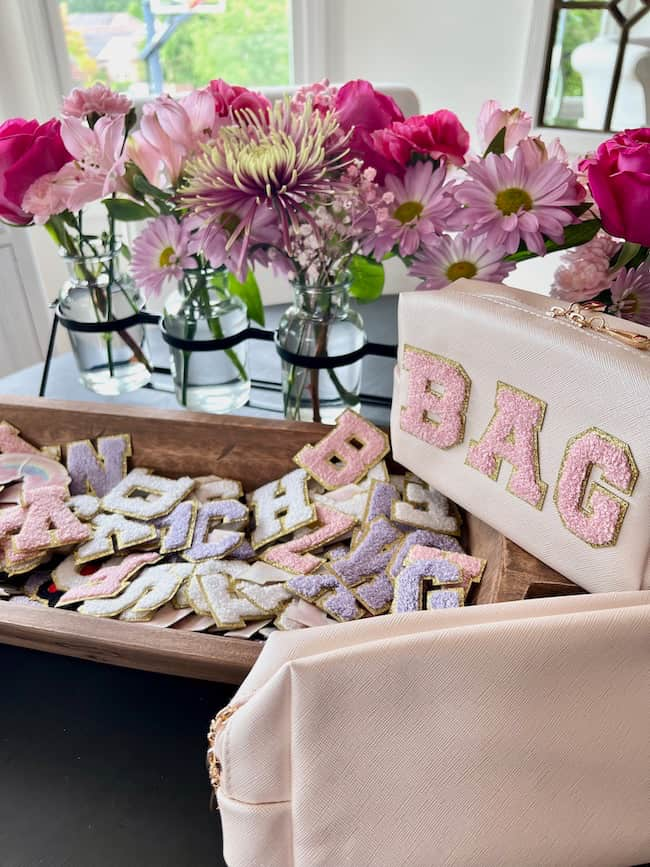 (This post contains affiliate links, so I may earn a small commission when you make a purchase through links on my site at no additional cost to you. As an Amazon Associate I earn from qualifying purchases.)
It's hard to believe that our sweet girl just turned 15! My-oh-my, how the time has flown by since we brought this sweet one home!!
Caroline's birthday falls during such a busy time of year with fall sports and lots of school activities. It can be kind of hard to fit in all of the birthday fun around busy team schedules and other events, so sometimes we have to get a little creative!
After some birthday brainstorming, we came up with the perfect plan to get together with friends and celebrate our sweet girl.
This year, we hosted a Birthday Brunch at home for a more cozy intimate setting rather than a larger party venue or activity. We leaned into the pink craze with a pink-themed party and some fun birthday craft ideas. Everyone came dressed in pink to make the party festive.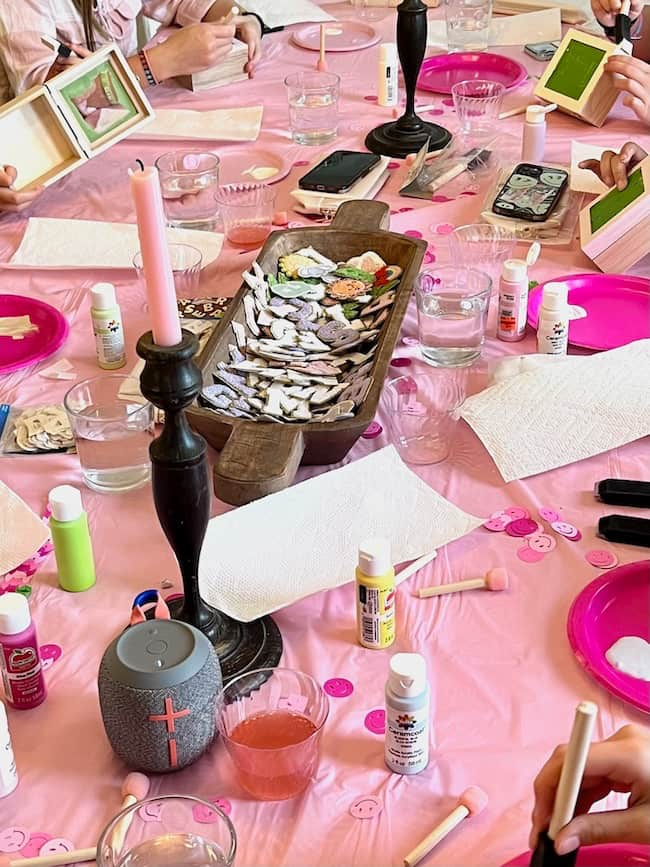 I was a little nervous that the girls might get bored with our simple party, but much to our delight they loved having a simple morning to gather around the table eating, talking, laughing, singing, and simply enjoying being together!
Honestly, it was a great reminder that teenage girls just need more downtime with opportunities to talk and share and just enjoy being together! Good food, a couple of simple crafts, and a playlist of favorite songs made for a fun morning of celebrating the birthday girl with her closest friends.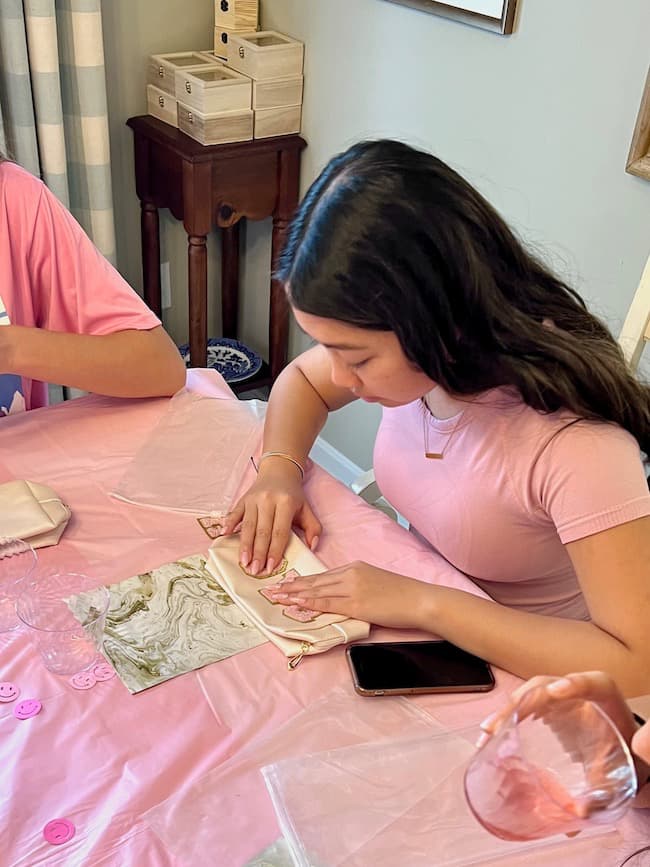 Pink Birthday Brunch Party Decorations:
As I mentioned, our party was pink-themed, so the balloons, flowers, tablecloths, plates and napkins were shades of pink with a little gold thrown in.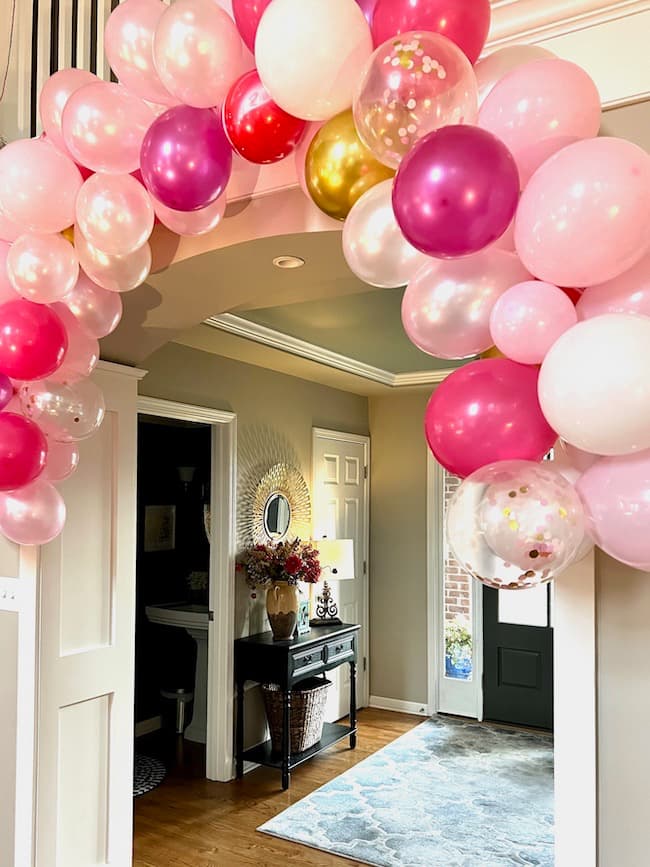 We created a beautiful pink balloon arch and bunch for over our kitchen light fixture. Caroline used this balloon pump (a life-saver) to blow up all of the balloons in the pink balloon pack. I purchased the balloon pump for Kyle and Renee's engagement party, and now making balloon garlands and arches is a breeze!
The last time I made a balloon garland, I used the provided balloon garland strip to attach the balloons, but this time I used a different technique. I made balloon bunches of three balloons tied together. Once all of the balloon bunches were made, I used fishing wire to quickly wrap around the bunches and connect them all together. I found this process much easier, and it was easier to shape the arch as I went.
We hung the balloon garland in the archway between our foyer and living room, making the perfect place for photo ops. I made a couple of smaller bunches and tied them to the chandelier in our kitchen to create a focal point over the buffet table.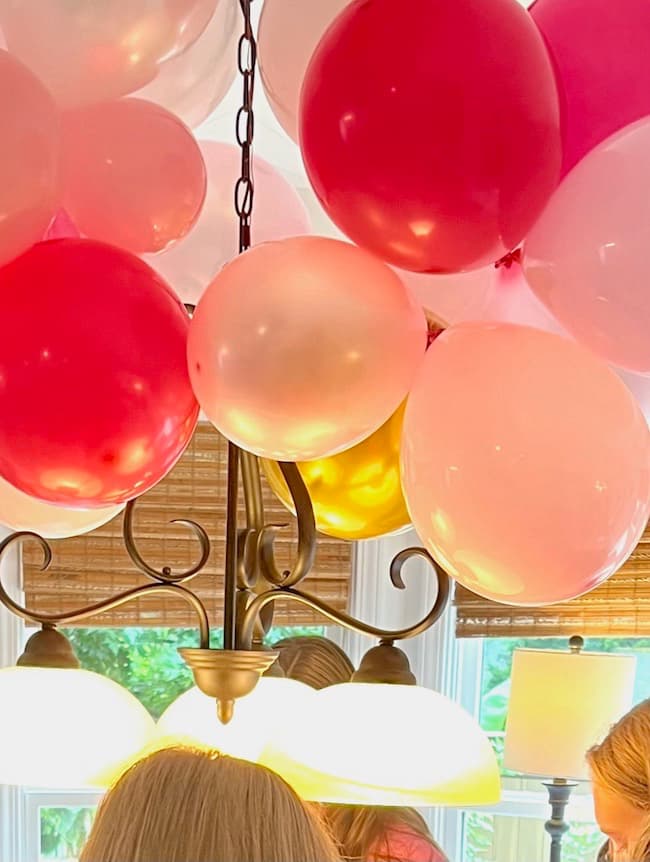 Simple pink plastic tablecloths were perfect for the dining table since the girls would be crafting at the same table after eating. We found pink plates and the prettiest gold swirl napkins to complement the theme.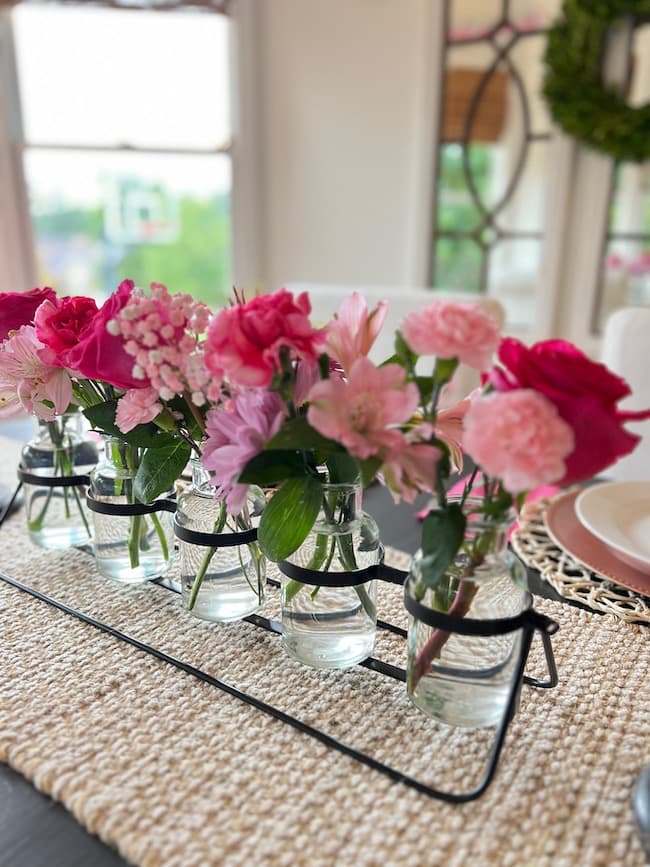 I made a simple pink floral arrangement using my bud vase holder.
Simple Birthday Brunch Menu:
We went with a super simple menu for the brunch with Chick-Fil-A chicken minis, strawberry and chocolate chip mini muffins from a local bakery, pink-iced donuts, and fresh fruit. Everything looked festive and special plated on pretty platters, tiered stands, and pedestals.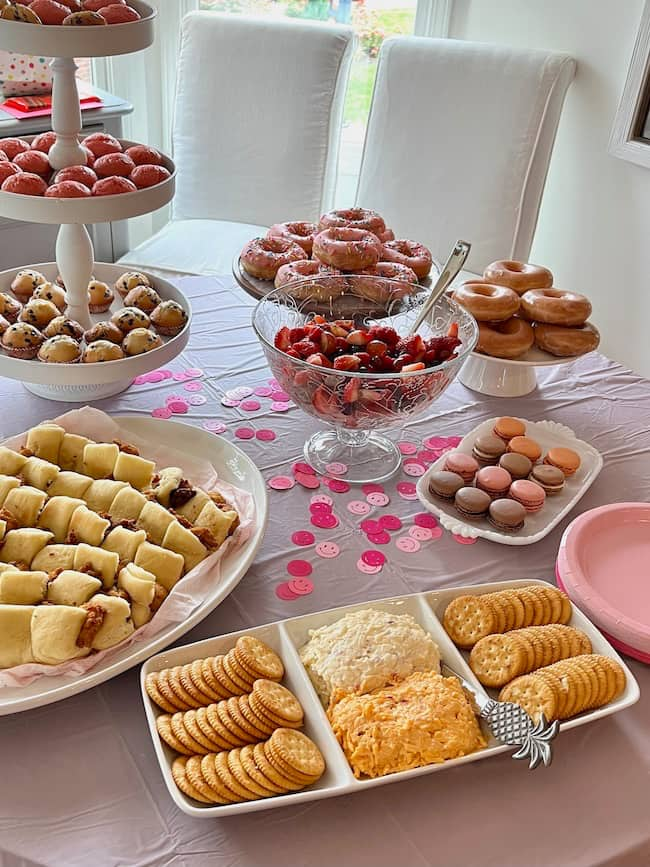 Teen-Approved Birthday Party Crafts:
I have to give Caroline credit for finding these craft ideas! I was a little concerned that some girls might not enjoy doing a craft project, but these craft ideas were actually quite the hit! The cosmetic bag was easy and quick to decorate, and the jewelry box took just the right amount of time to complete.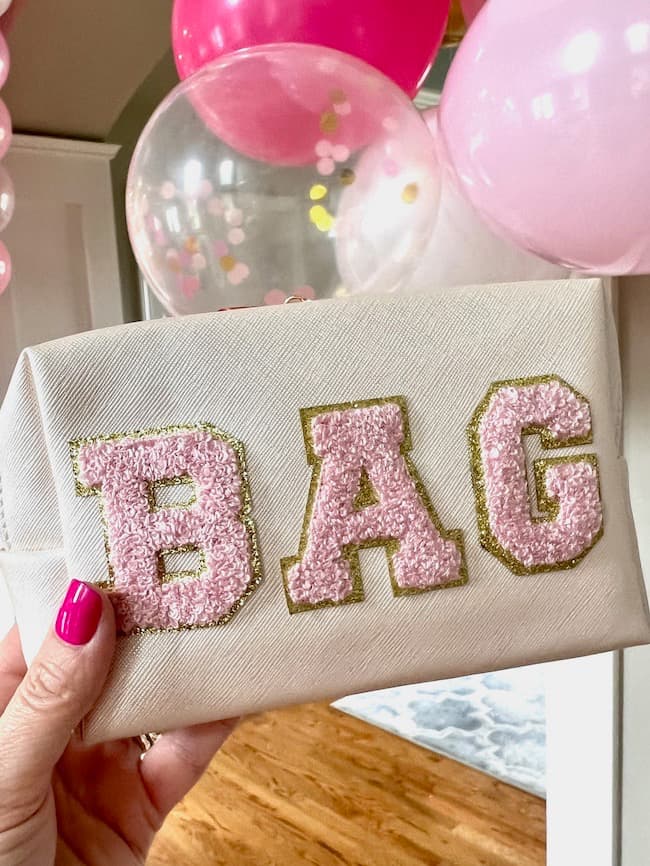 Monogrammed Cosmetic Bag
The girls seemed to genuinely love this idea. I purchased this set of off-white PU leather cosmetic bags and this set of adhesive chenille letters and themed stickers. The girls decorated their bags with monograms, fun words, and the decorative stickers.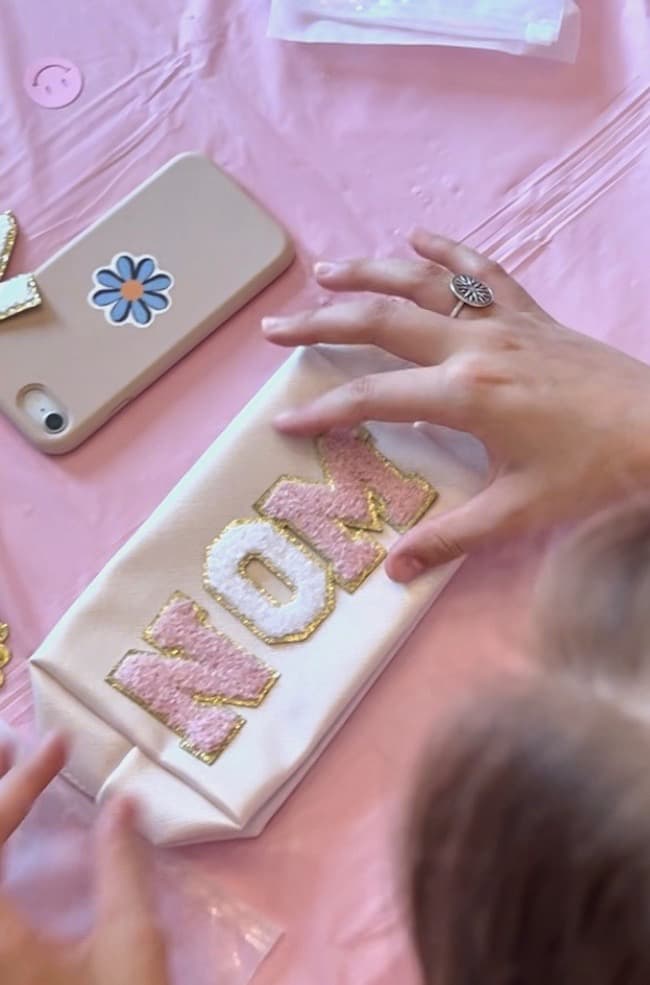 The adhesive backing on the stickers made this a super easy craft to complete! The girls enjoyed mixing and matching and planning their designs.
Hand-Painted Jewelry Box
We ordered this set of unfinished wooden boxes for painting. The boxes have a clear hinged lid and a pretty metal clasp opener.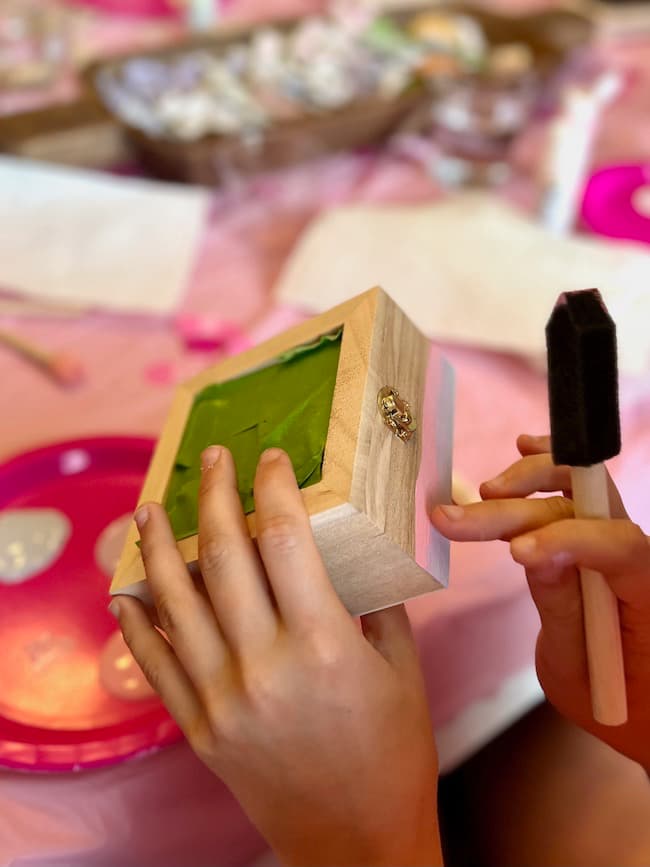 The girls used acrylic paints and some foam brushes to create some really unique works of art! Some girls added chenille letters to the clear window in the lids.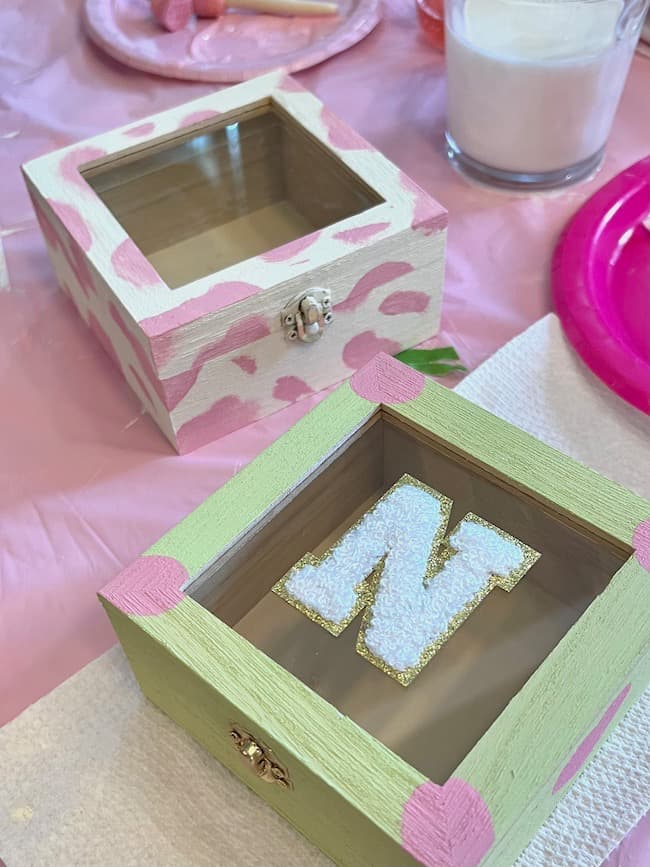 The best part — the bags and the boxes served double duty as a party activity and a party favor!
Shop the Craft Supplies
More Teen Girl Party Ideas:
There are so many creative party ideas for celebrating your teen at home. Try one of these fun party themes!
Boho Chic Picnic: Set up a cozy picnic with patterned rugs, oversized cushions, fairy lights, and dream catchers. Serve finger foods, and play acoustic music in the background.
Karaoke Party: Set up a karaoke machine or app, create a stage area, and let the guests belt out their favorite tunes. Provide props like microphones, feather boas, and funky hats to make it extra fun.
Spa Party: Create a DIY spa experience with face masks, nail art stations, and relaxation areas. Serve refreshing drinks like cucumber water and fruit skewers.
Hollywood Glamour: Roll out the red carpet and set up a photo backdrop with props. Have a movie night, and let the birthday girl and her friends dress up as their favorite movie stars.
Music Festival: Have a mini "Coachella" in your backyard with live music or a curated playlist, festival wear, and DIY craft stations for making flower crowns or beaded jewelry.
Travel the World: Host a party themed around global cities or countries. For instance, an evening in Paris with crepes, Eiffel Tower decorations, and beret-wearing photo ops.
Beach Luau: Set up a beach party theme with tiki torches, a mocktail bar, and hula dancing. If you have a pool, even better!
Book Lovers' Retreat: For those who love to read, transform your space into a cozy reading nook with blankets, pillows, and fairy lights. Share favorite book recommendations, have a book swap, or do dramatic readings of favorite passages. You can even theme it around a particular book series, like Harry Potter or The Hunger Games, if that's of interest.
Fashion Show: Let the girls showcase their style! Provide accessories, props, and a runway. They can work in teams to style outfits and then walk the runway to show them off.
Mystery Escape Rooms: Create or rent an escape room experience. The teens can work together to solve puzzles and "escape" within a set time. Make it themed, like a Hollywood mystery or an ancient treasure hunt.
Outdoor Movie Party:​ Transform your backyard into an open-air cinema. Set up a projector screen, scatter comfy blankets and pillows on the grass, and serve classic movie snacks like popcorn and soda. Play her favorite movies under the stars for a magical cinematic experience.
Game Night: Bring out the competitive spirit with a mix of classic board games, card games, and video games. Set up different stations, provide snacks, and perhaps even have small prizes for game winners. From strategy games to fun party options, there's something for every teen.
Neon Lights Party: Turn your space into a vibrant dance floor with neon lights and glow-in-the-dark accessories. Provide guests with glow sticks, wear neon outfits, and play energetic dance tracks. Use black lights to make white and neon colors truly pop for a mesmerizing effect.
Scavenger Hunt Extravaganza: Unleash the spirit of adventure with a themed scavenger hunt tailored for your teen. Whether it's a journey through your town's landmarks, a hunt within your home with riddles tied to her life and memories, or a digital photo hunt with friends, this engaging and interactive theme will have everyone on their toes. End with a surprise treasure or a fun memento for all participants to remember the day by.
Murder Mystery Party: Delve into a thrilling evening of suspense, drama, and intrigue. Choose from various themed kits available or craft your own gripping storyline tailored to your teen's interests. Encourage guests to dress according to their assigned roles, amplifying the immersive experience and making the event all the more memorable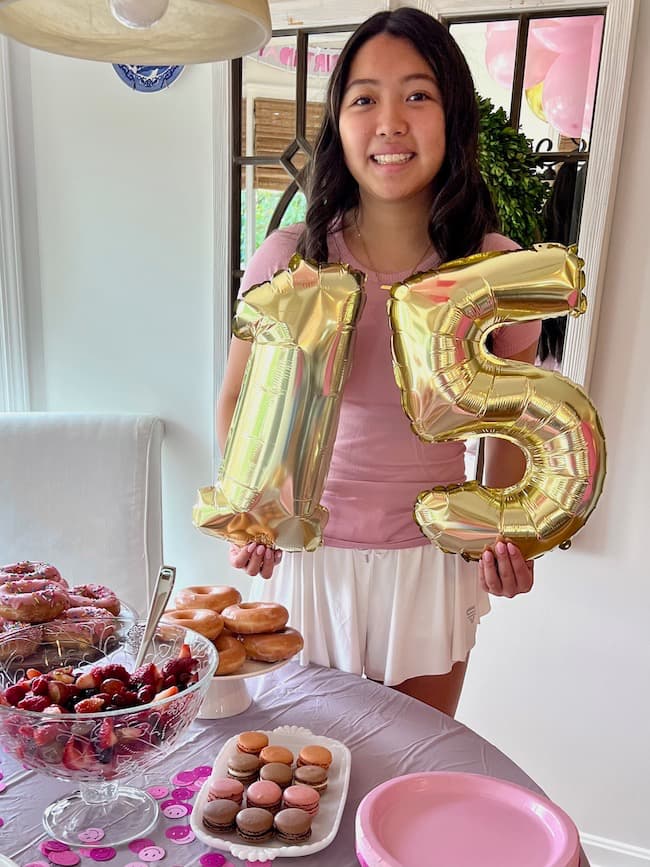 Every birthday is an opportunity to celebrate the unique individuality of our teens, but some milestones hold particular weight. Crafting a memorable 15th birthday celebration doesn't always require grand gestures or elaborate venues; sometimes, the most cherished moments stem from intimate gatherings right at home. With these teen girl birthday party ideas, you can ensure your teen's special day feels both personal and unforgettable, echoing the love and care that's woven into every detail.
Have you tried any of these themes, or do you have another favorite idea or birthday memory to share? I'd love to hear your experiences and ideas! Drop a comment below!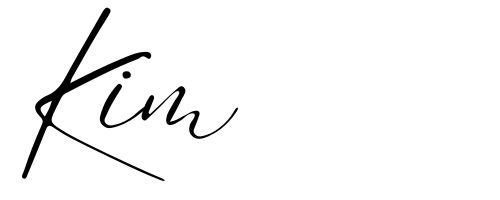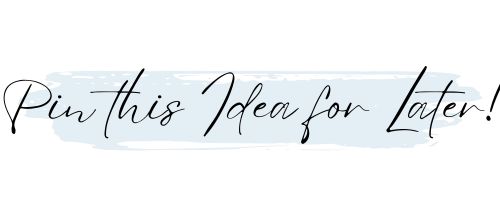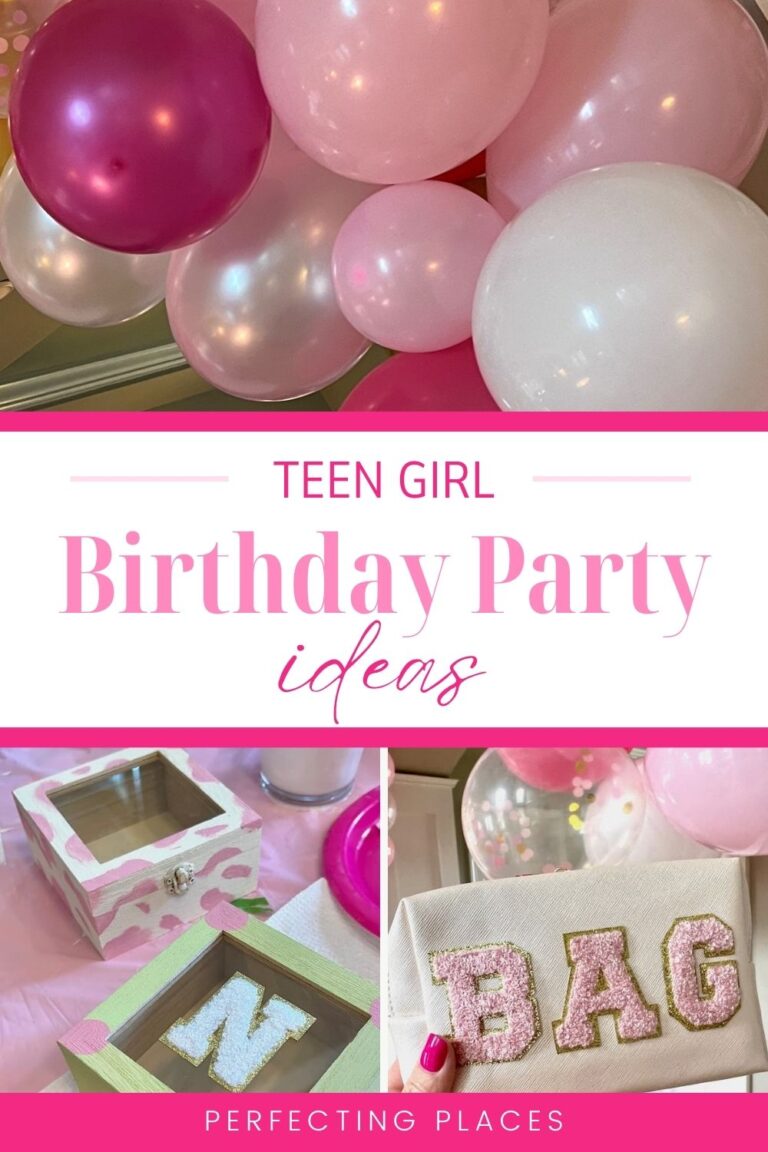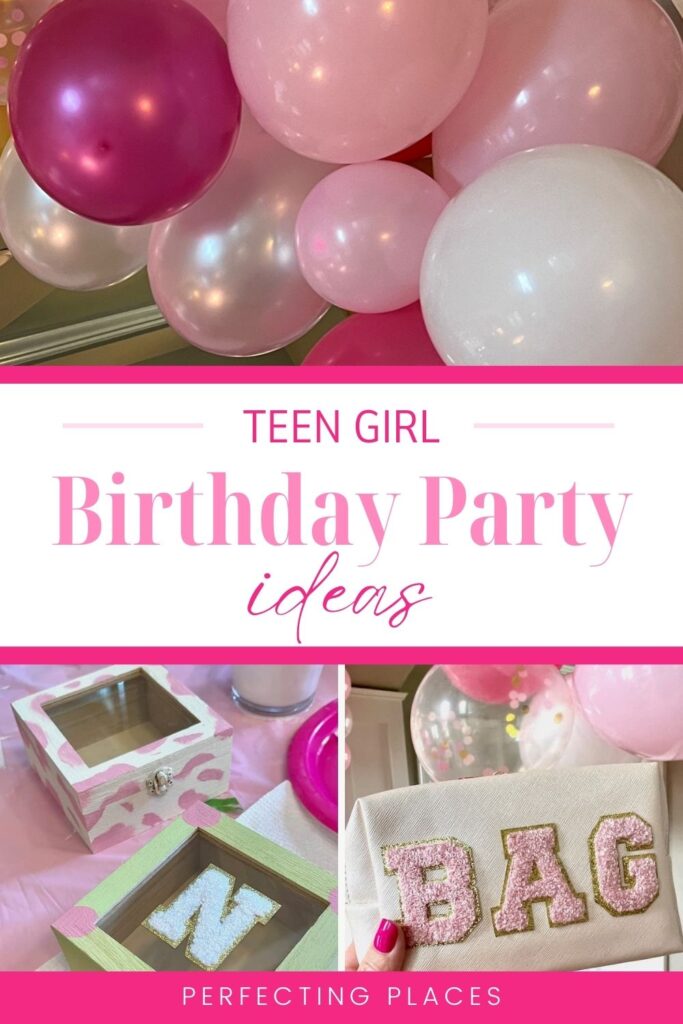 By the way, do you follow me on all the socials? If not, check out my Pinterest, Instagram, and Facebook and be sure to follow along so you don't miss out on any of my decorating and DIY ideas.