Thrifty Decor: Fall Centerpiece Ideas on a Budget
Looking for inexpensive ways to spruce up your table this autumn? Discover fresh and creative fall centerpiece ideas on a budget that will transform your dining table effortlessly.
Fall brings lots of opportunities to gather with friends and family. So, I like to create a centerpiece for my dining table that will work for a variety of gatherings. Today I'm sharing some of my favorite tips for how to create a fall centerpiece quickly and inexpensively!

(This post contains affiliate links, so I may earn a small commission when you make a purchase through links on my site at no additional cost to you. As an Amazon Associate I earn from qualifying purchases.)
Tips for Creating a Fall Centerpiece on a Budget:
The fall decorating season spans three months from the first of September to the end of November, and this season brings lots of opportunities for entertaining. I love creating a pretty focal point for our table where guests can gather around, and there are so many budget-friendly ways to create a lovely centerpiece!
1. Layer table runners to add interest and texture to your fall table.
Layering table runners is a great way to introduce depth and dimension to your dining table, turning it into an irresistible focal point for any gathering. By using multiple table runners with varying designs, colors, or materials, you create gorgeous textures that capture the eye and draw attention to the center of the table.
The beauty of layering table runners on your dining table is the flexibility and visual interest it affords. Opt for contrasting textures—think a smooth patterned table runner beneath a coarser, woven one. Or, you can introduce an unexpected pop of color with more traditional autumnal hues to draw your eye to the center of the table.

On this table, I liked the sophistication of the blue and white Ikat table runner, but I wanted a more casual feel. To accomplish this, I added a smaller woven runner. The layers of different patterns and textures add interest and keep the table from feeling overly formal. I like how adding the woven runner to the patterned one tones down the busy ikat pattern and creates a backdrop that highlights the color and pattern of the centerpiece items.
2. Make the most of grocery store flowers by cutting stems short and using them in multiple small vases.
Grocery store flowers offer an affordable and convenient option for creating elegant tablescapes. One trick to maximize the visual appeal of these fresh flowers is to cut the stems short an add to petite vases along your tablescape.
I have a collection of tiny vases that I like to group together for impact. Sometimes bouquets of grocery store flowers can be a little skimpy, and I find that cutting the stems short and using short bunches in several small vases scattered along the centerpiece creates a bigger impact than if I just use a single large vase.
By doing so, this creates fuller-looking arrangements, making even the most humble bouquet look lush and expensive.
You can scour local thrift stores for unique small vases to mix and match containers of different shapes, sizes, and colors to create a lovely fall tablescape.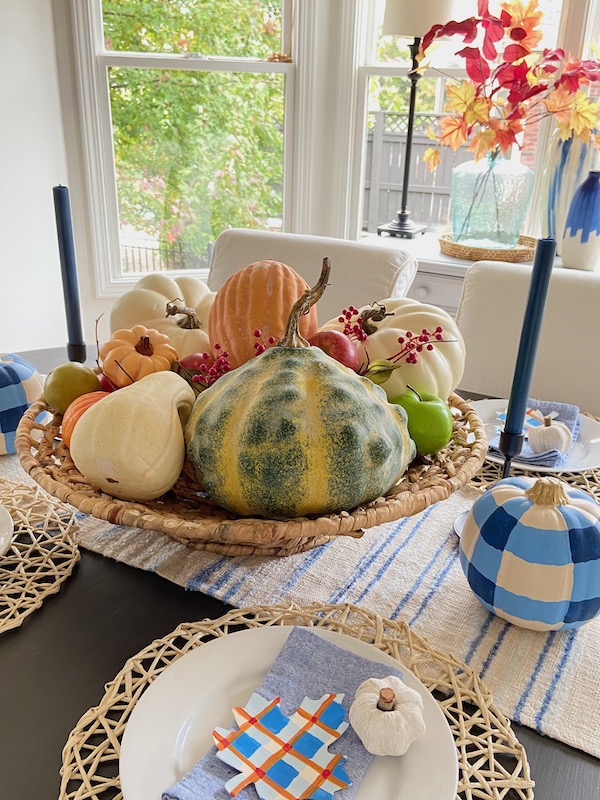 3. Use an unexpected color combination for your fall centerpiece.
When it comes to seasonal decor, many tend to gravitate towards the traditional color palette associated with that time of year. For fall, burnt oranges, deep reds, and golden yellows are often at the forefront of design choices.
However, the beauty of fall decorating lies in its flexibility and creativity. By opting for an unexpected color palette for your fall centerpiece, you introduce a fresh twist to your table, making your design stand out and captivate the attention of your guests.
Imagine pairing cool blues with muted purples, or perhaps soft pinks with earthy greens; such combinations can still evoke a fall look while breaking from the norm. These unconventional color choices can breathe new life into your seasonal decor and inspire a sense of wonder and curiosity.
Play off of your home's color palette. Bring in subtle tones and variations of fall colors that compliment what you already have. I love to use white, green, or peachy colored heirloom pumpkins instead of bright orange in my home, and adding touches of coral flowers to the mix creates an unexpected, but pretty fall color combination with the blue and white ginger jars.

4. Mix in a little elegance with natural elements to create a refined, yet casual feel.
One of my favorite aspects of the autumn season is the abundance of natural elements that can be used to add texture and a touch of the outdoors to your home decor. Incorporating items like pine cones, fall foliage, and tree branches into your centerpiece design lends an authentic touch, celebrating the essence of the season.
I love the blue and white ginger jars paired with wheat, dried hydrangeas, and pumpkins for a touch of simple elegance mixed with the more casual feel of the natural elements.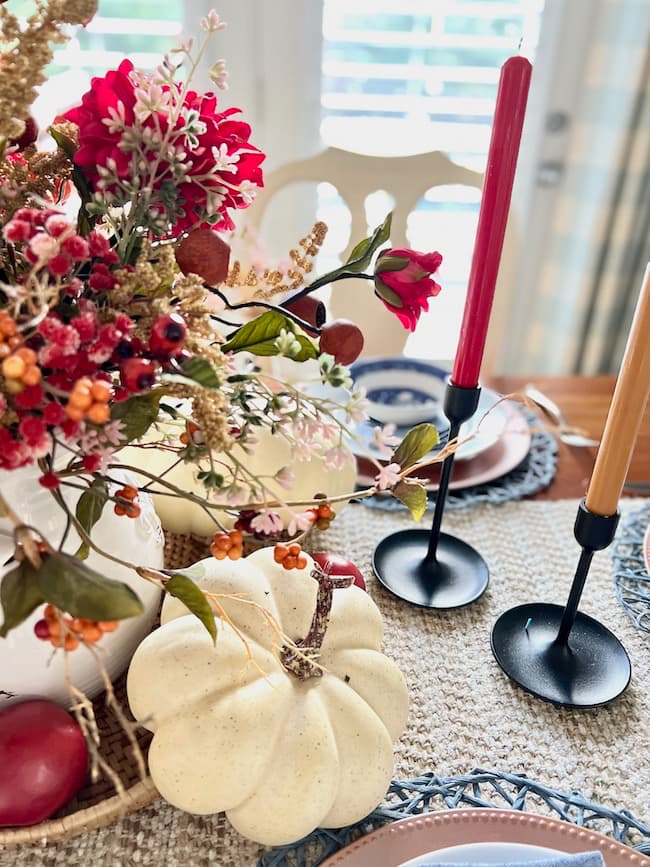 Whether you're hosting a formal dinner or a relaxed brunch, the mingling of elegant accents with natural elements ensures a setting that is both sophisticated and welcoming, capturing the heart of autumn in every detail.
5. Mix faux and real to stretch your dollar.
I have a stash of faux pumpkins that I pull out every year to mix in with the real ones I buy. It's a great way to stretch your dollar, and mixing them together seems to make the faux ones look less "faux". You just need to make sure you toss the real ones at the end of the season lest they end up stored away with the fake ones!
One of my favorite ways to create a beautiful fall tablescape or floral arrangement without overspending is by blending faux flowers and pumpkins with real gourds and fresh fall flowers. Faux flowers have come a long way in recent years, offering realistic details and vibrant colors that can easily be mistaken for the real thing at a glance.
Creating a sprawling tablescape with a mix of fresh and faux decor is a great way to make the most of your fall decor budget.

6. Use what you have on hand.
Embracing a budget-friendly fall decor approach often means looking around your home and getting creative with what's already available. It's surprising how many everyday items can be transformed into captivating decor pieces with a bit of imagination.
Search your cabinets and your home for bowls, candle sticks, pedestals, cake stands, lanterns, and vases. Your cabinets are probably full of items you can use to incorporate into your centerpiece display. Use what you have. Get creative and don't be afraid to try different combinations to create height and dimension. For example, a pumpkin looks pretty perched on a pedestal or large candleholder for height.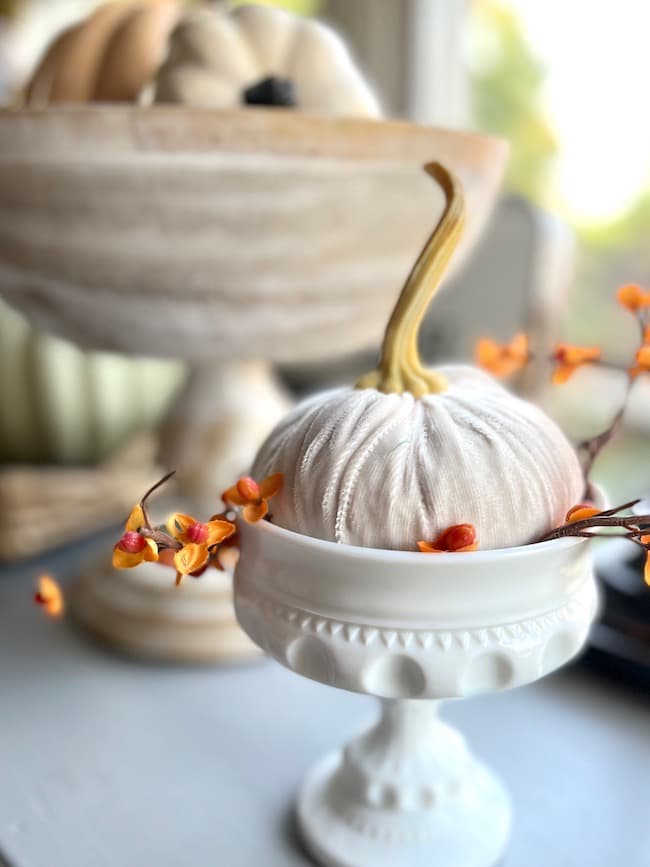 Have some faux pumpkins from last year? Pair them with pillar candles on a tray for an instant centerpiece. Those candle holders collecting dust in the cupboard can be arranged in a cluster, their varying heights and designs adding visual interest and depth to your table setup.
Reusing and repurposing fall decor items not only helps save money, but it also cultivates a sense of personal connection to the decor, as the items often carry memories or stories with them. You'd be amazed at how a bit of rearrangement or the addition of a seasonal touch can breathe new life into familiar objects. Whether it's draping a scarf as a makeshift runner or using faux pumpkins as bases for pillar candles, the idea is to repurpose items in unexpected ways, ensuring your fall decor is both unique and kind to your wallet.
7. Harvest from Nature
Take a stroll outside and gather fallen leaves, branches, pinecones, and acorns. Arrange them artfully in a rustic basket or on a wooden tray. This not only celebrates the beauty of the fall season, but also costs next to nothing!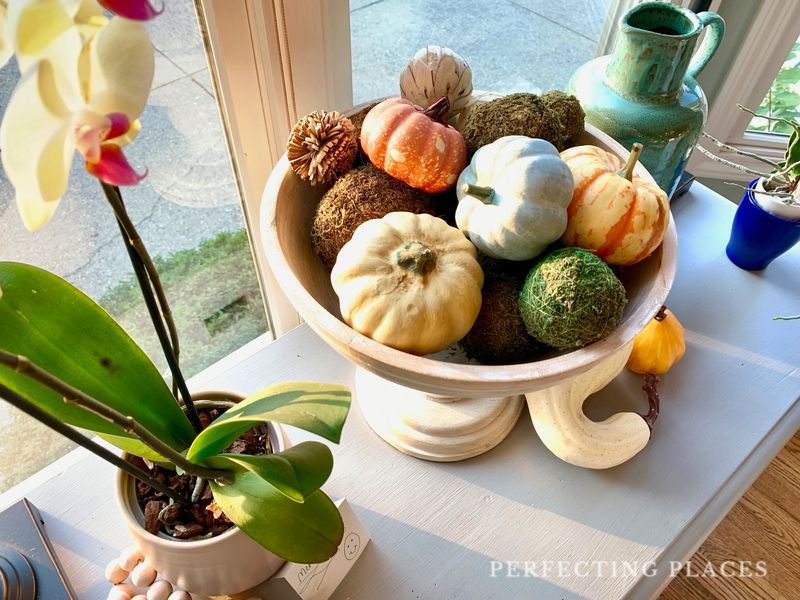 The autumn season is the perfect time to embrace the bounties that nature provides right at our doorstep. By harvesting materials like fallen leaves, branches, and pinecones, you tap into the raw essence of fall, crafting decor pieces that truly capture the spirit of the season.
Most importantly, keep it simple. Gather and scatter the things you love along your centerpiece and you'll have a pretty fall table that will carry you throughout the season.
I'd love to hear your favorite budget-friendly ways to create a fall centerpiece in the comments below!
Happy Decorating!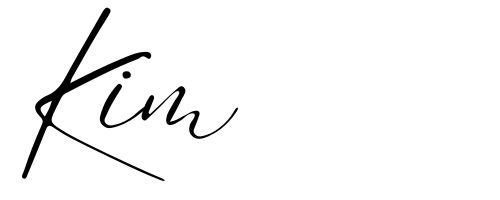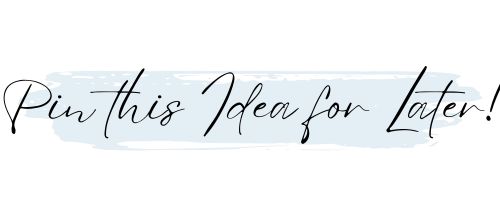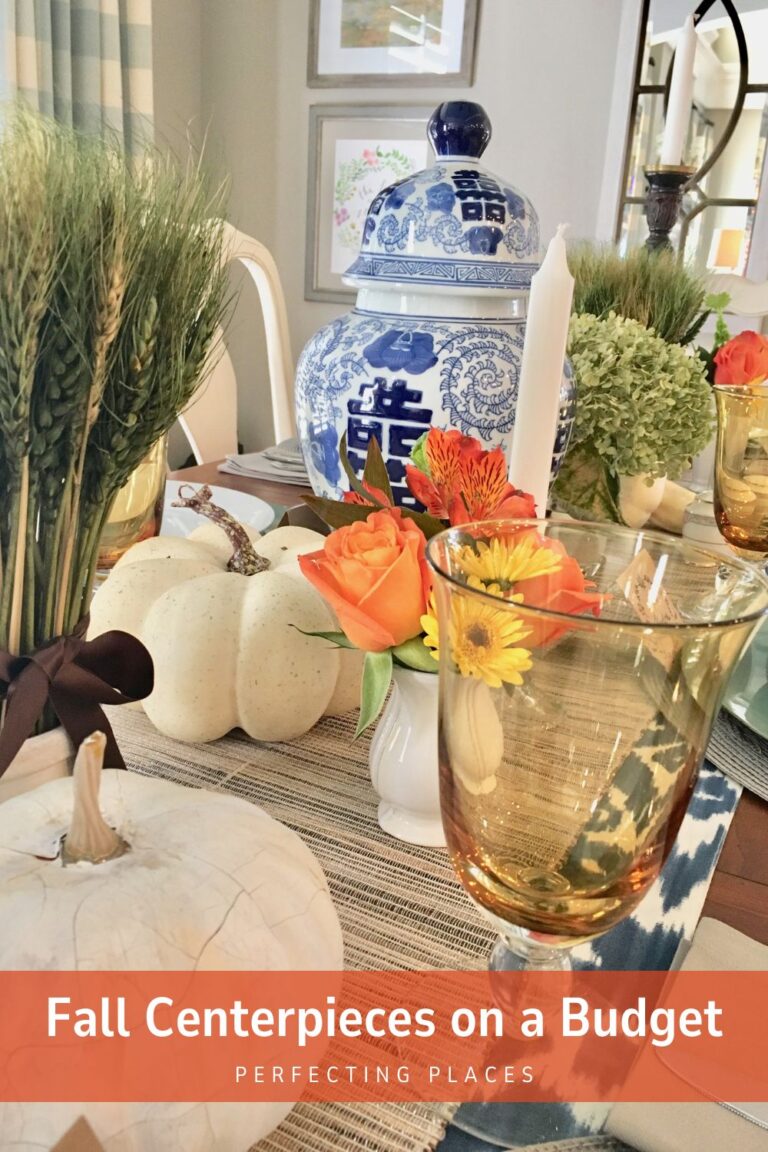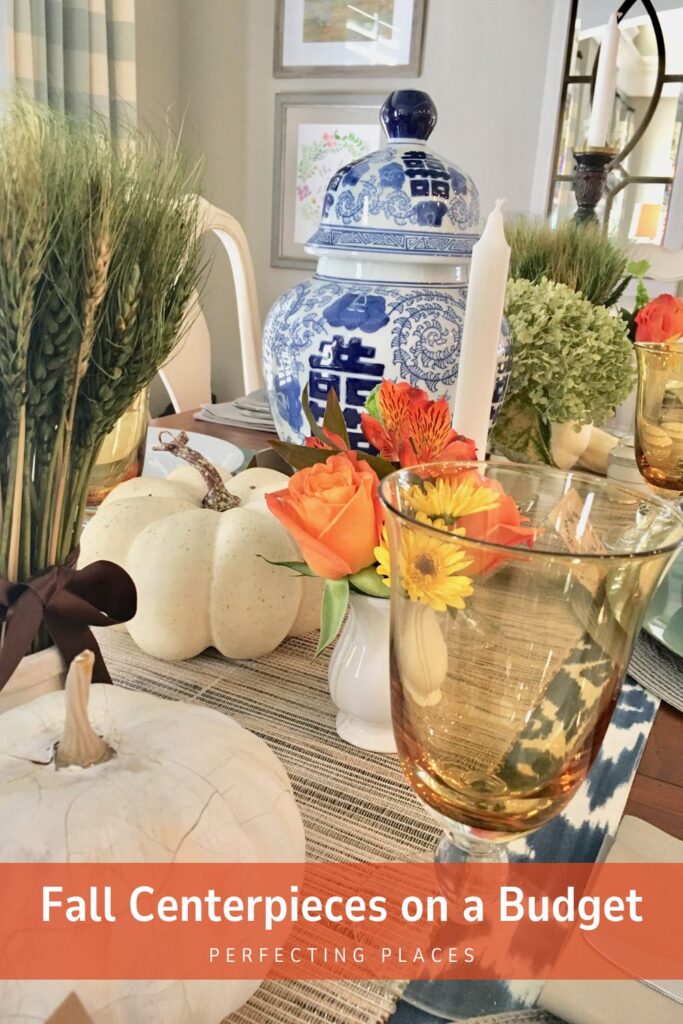 By the way, do you follow me on all the socials? If not, check out my Pinterest, Instagram, and Facebook and be sure to follow along so you don't miss out on any of my decorating and DIY ideas.