Spring Decor Finds: 5 Quick Spring Refreshes
Spring is the perfect time to update your home decor. These spring decor finds will give your home a refreshing new look for the season.
As the weather starts to warm it's a great time to brighten your space with some pretty spring color. Just a few simple decorative accents and furnishings can give your room a fresh new look.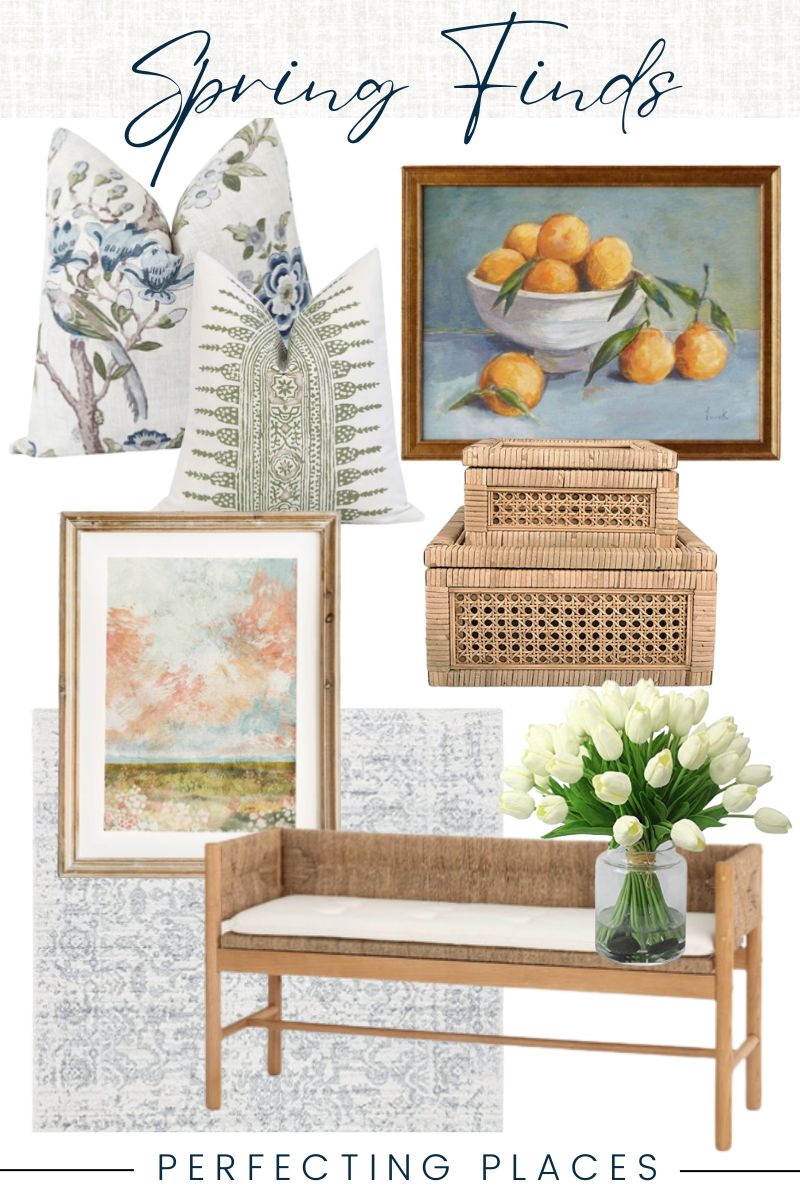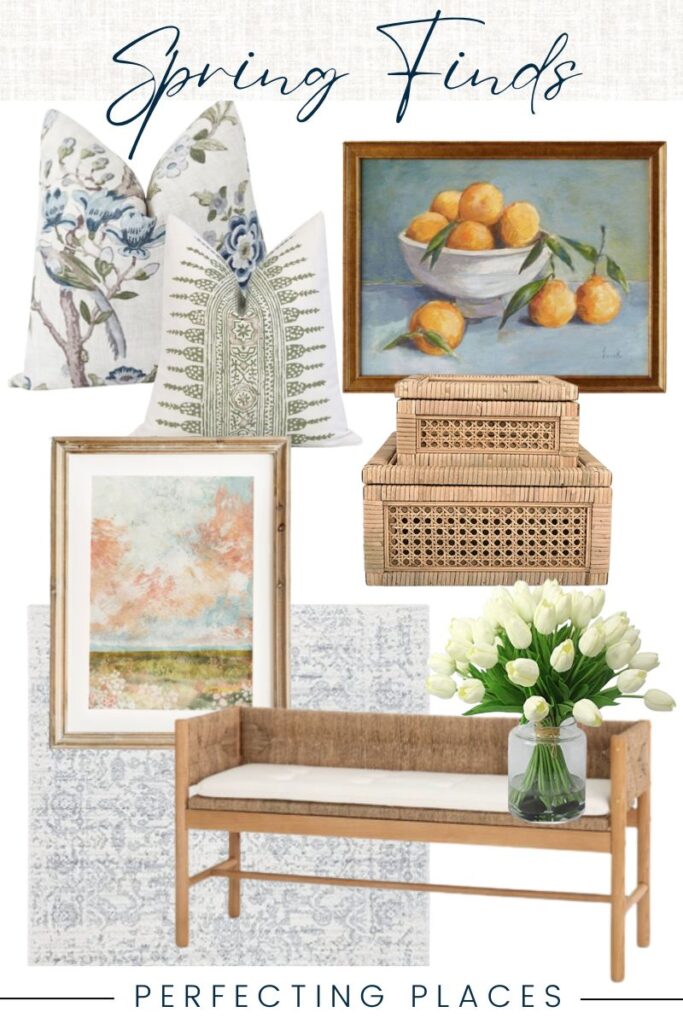 (This post contains affiliate links, so I may earn a small commission when you make a purchase through links on my site at no additional cost to you. As an Amazon Associate I earn from qualifying purchases.)
We've had an unseasonably warm February here in Kentucky. This week we reached near 70 degrees, and we've had many more days with sunshine than we normally do this time of year.
Of course, today we had a dusting of snow in a few spots, but that hasn't put a damper on my spring fever!
All of the winter greenery and pinecones are leaving the building this week, and it's time for spring to descend upon the Hume household — well, at least spring decor!
Today I'm sharing five quick ways you can update your room with some great decor finds that will freshen your space for spring.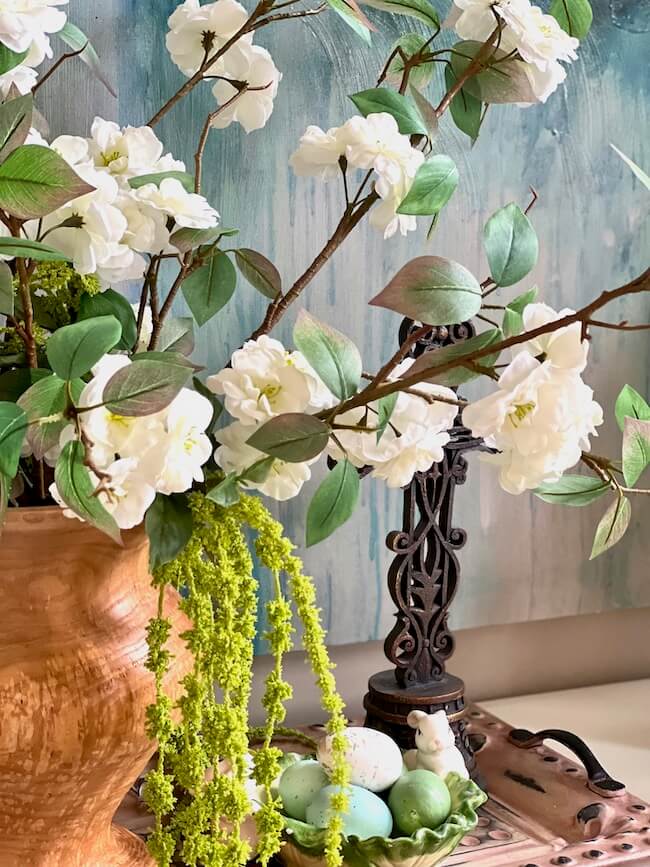 1. Add some new spring florals to a pretty vase or basket.
I love to find beautiful faux florals and greenery to use in our home. There are so many realistic looking varieties available now. While, I love the look of fresh spring flowers, keeping an arsenal of faux blooms and stems allows me to keep flowers in our home all the time. They really help to stretch my decorating dollar.
Of course, I also add a few real blooms to favorite vases and containers throughout the season as well, but these faux options look so real and pair well with the real florals.
Some of My Favorites Types of Florals and Stems to Use for Spring?
Tulips are the perfect spring flower and come in so many gorgeous colors.
Leafy branches add a fresh touch of green to your room.
Flowering tree branches such as cherry and forsythia are gorgeous in a large vase.
Peonies and ranunculus in late spring add gorgeous spring color.

2. A new rug can completely refresh a room for spring.
Changing a rug for spring can add a new pop of color, texture, and pattern. It's an easy way to welcome the new season into your home. You can find so many affordable area rug and runner options available now.
Consider a natural fiber rug such as jute, or a rug in a lighter or brighter colorway to update your space.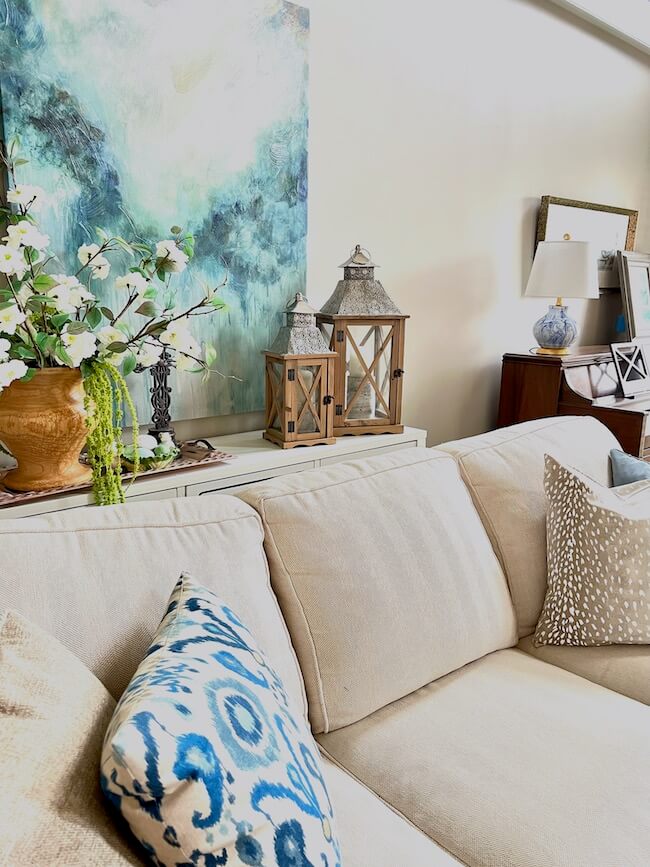 3. Spring pillows add beautiful color and texture to your living room or bedroom.
One of the easiest and most affordable ways to update your room for spring is to change out your throw pillows. New throw pillows in pretty spring colors make your home feel so cozy and inviting. Add a pretty print or a neutral texture for a fresh new look.

4. A fresh print or new grouping of artwork is a great way to add pretty spring color.
Add color and personality to your home for the new season with a new piece of art or art grouping. Art is so personal, so don't be afraid to let your personal style and personality show through. Whether it's a painting, sketch, photograph, a landscape, or contemporary piece, new art can bring your room to life for spring.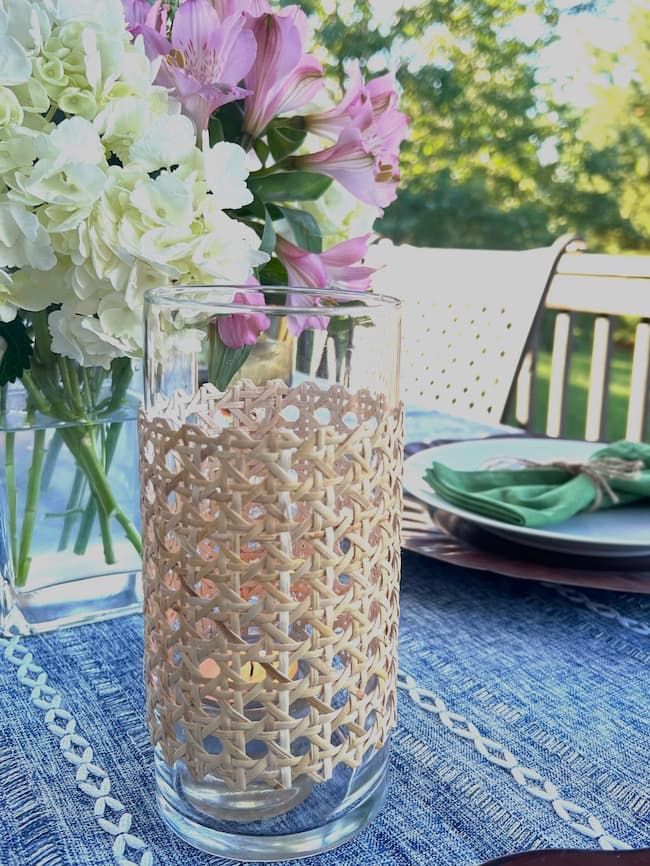 5. Adding a few rattan furnishings or accessories creates a relaxed and natural look in your home for spring.
With it's natural texture, adding some casual pieces of rattan furniture or decorative accessories to your home just makes it feel like warm weather is just around the corner. Add a pretty rattan basket, lamp, or piece of furniture to make your room feel more relaxed and inviting for spring.

Are you ready to start decorating for spring? I hope these new spring accessories help you create a fresh look for the season in your home!
Happy Decorating!
Pin It for Later!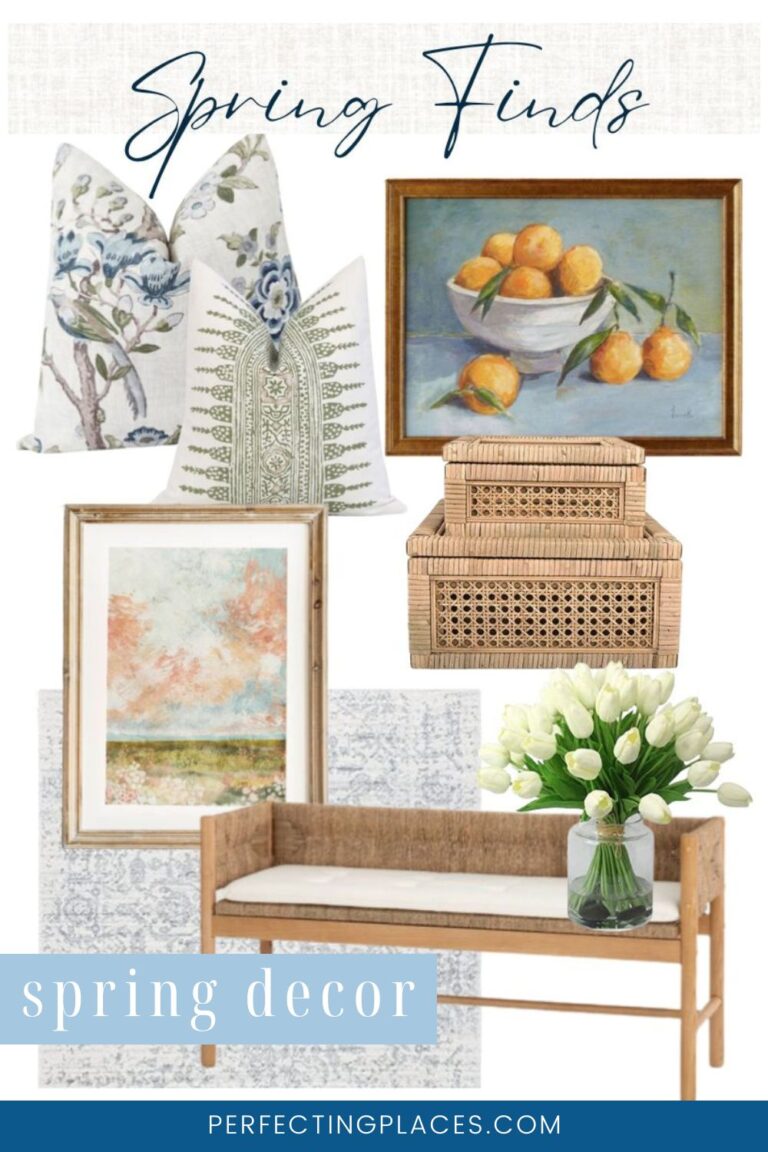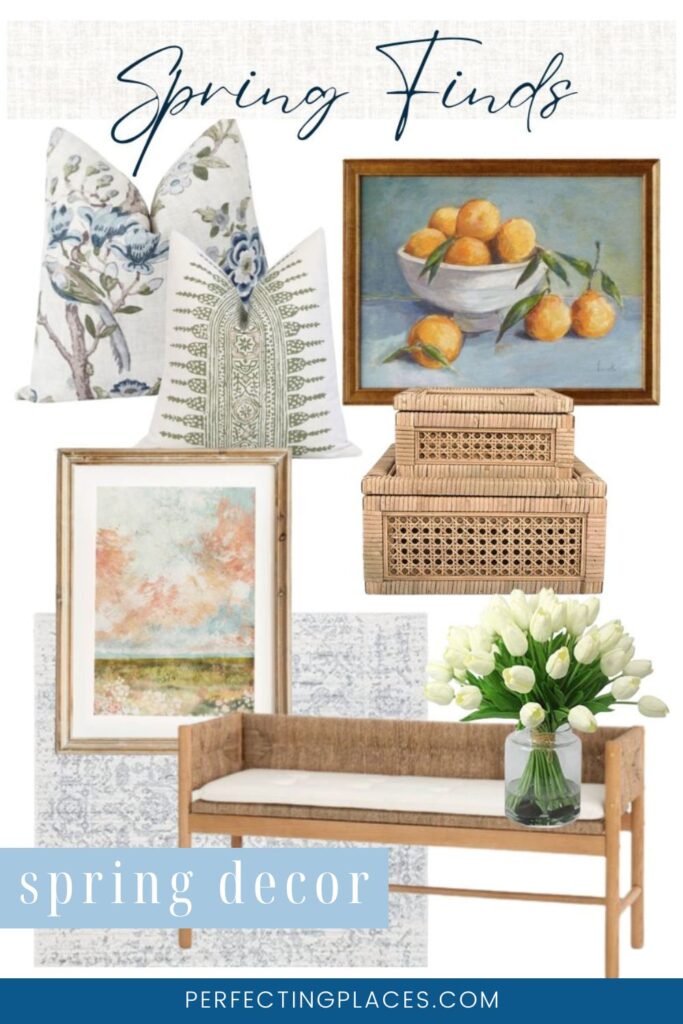 By the way, do you follow me on all the socials? If not, check out my Pinterest, Instagram, and Facebook and be sure to follow along so you don't miss out on any of my decorating and DIY ideas.