Four Basic Home Decor Accent Pieces for the Holidays
One of my favorite ways to simplify the decorating process from season to season is to use basic home decor accent pieces that can easily change with the seasons. These foundational decor pieces simplify the decorating process and reduce the amount of decorative "stuff" you have in your home.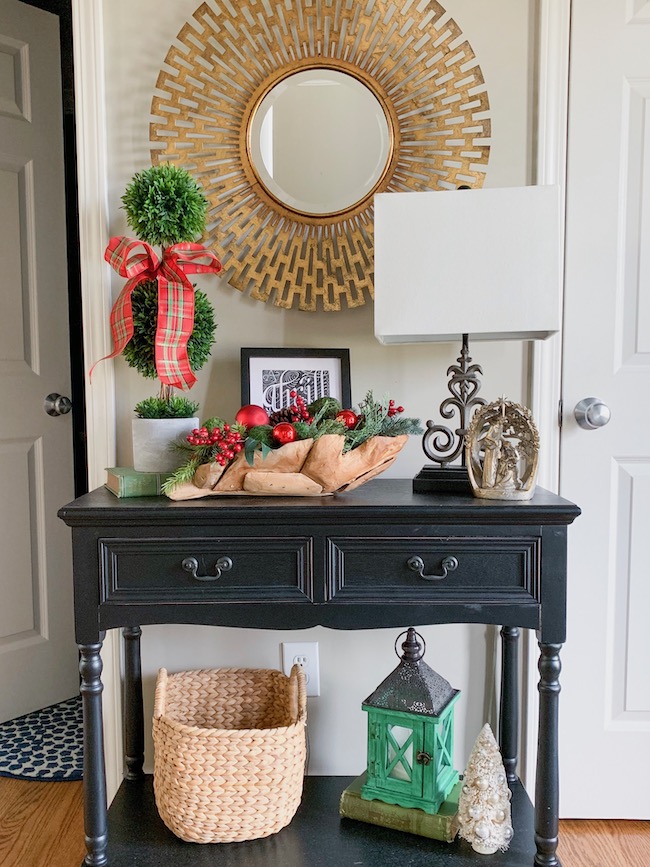 If your storage space is limited, these pieces serve multiple purposes throughout the year, and can be used in a variety of ways and places throughout your home, which makes changing out your seasonal decor a breeze. These items make wonderful gifts as well!! See my complete Holiday Gift Guide for everything home here.
Christmas decorating season is now officially here!! If you're in the wait-until-after-Thanksgiving-to-decorate camp, the time has arrived!! After the tree is complete, use these foundational pieces to add touches of Christmas to tabletops, counters, and shelves throughout your home.
I've included some of my favorite foundational decor pieces that I think every home needs below.
(This post contains affiliate links, so I may earn a small commission when you make a purchase through links on my site at no additional cost to you. As an Amazon Associate I earn from qualifying purchases.)
Trays
Trays are wonderful pieces that not only display collections, but they corral items and cut down on clutter, especially during the Christmas season when we tend to have a lot of extra "stuff" to display. I love to use trays on coffee tables, kitchen islands and buffets, as well as night stands. They serve as a base for items in groupings, and unify your decor.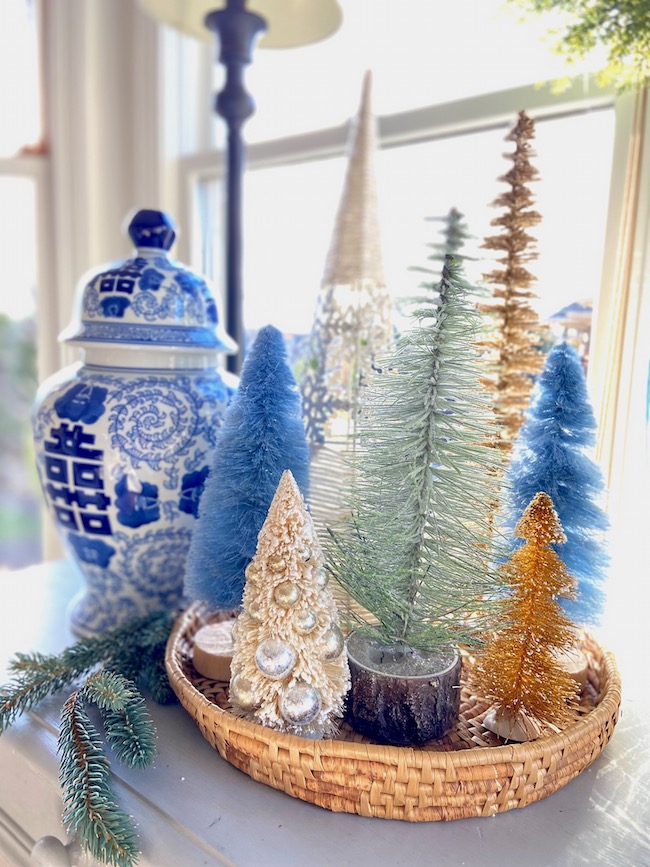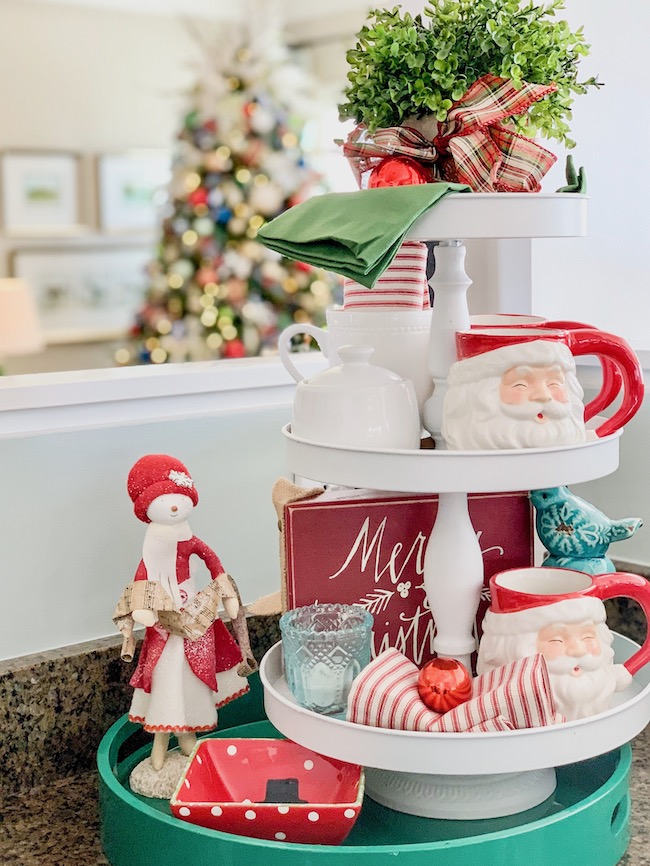 ---
Vases
Vases are perfect for filling your home with fresh or faux greenery for the holidays. Add fresh cut stems from your yard or local florist. Vases add great height to tabletop vignettes, and of course will hold a beautiful bouquet of flowers for your holiday centerpiece! Pair a vase with a tray and one other smaller item like a small picture frame, and you have a beautiful display.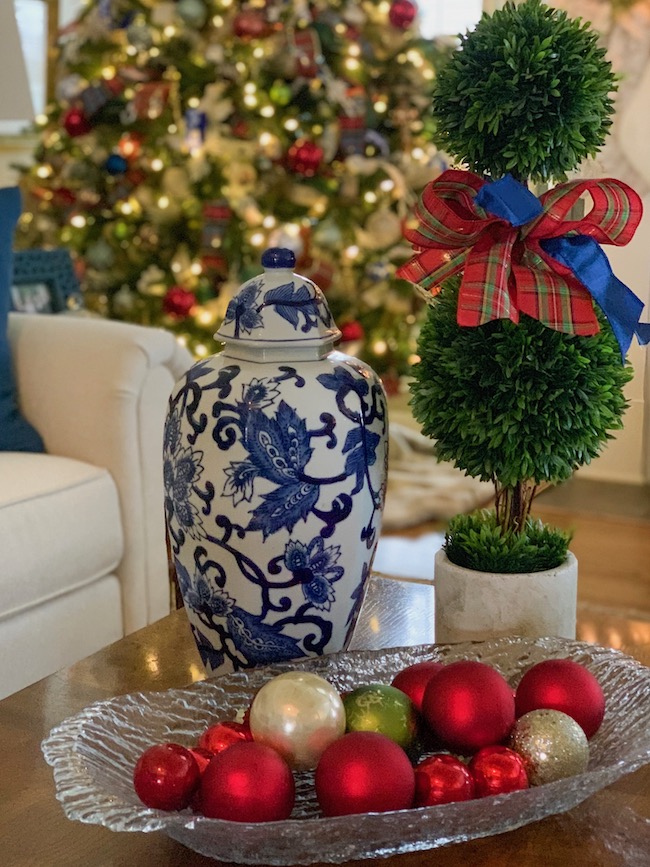 ---
Large Bowls
A large bowl makes a great simple centerpiece. Fill it with fresh fruit, some natural bowl fillers, or simply leave it empty on your table. For the holidays, add Christmas ornaments, Christmas cards, greenery, or other cherished keepsakes.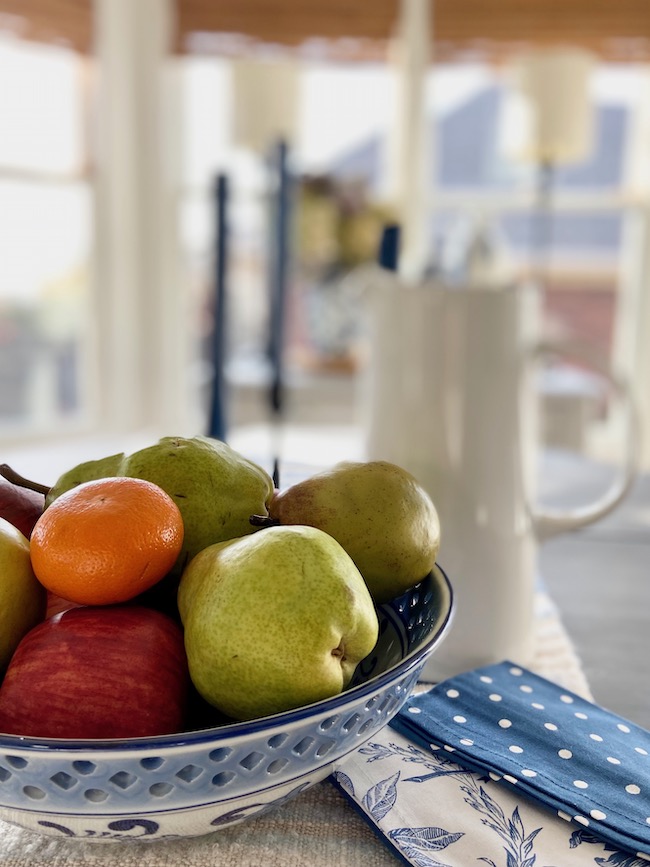 ---
Lanterns
I don't know how I would decorate without lanterns!! They're the perfect item to add warmth and coziness in your home. I use mine on console tables, in the foyer, on the hearth beside the fireplace, as a centerpiece on the dining table, on the stairs,  as countertop decor, on the front porch, on the screened-in porch — I think you get the idea. It's the perfect seasonal piece. Add a ribbon, fill with seasonal filler, add a scented candle or a candle in the color of the season. Add a small wreath with a bow. The possibilities are endless!!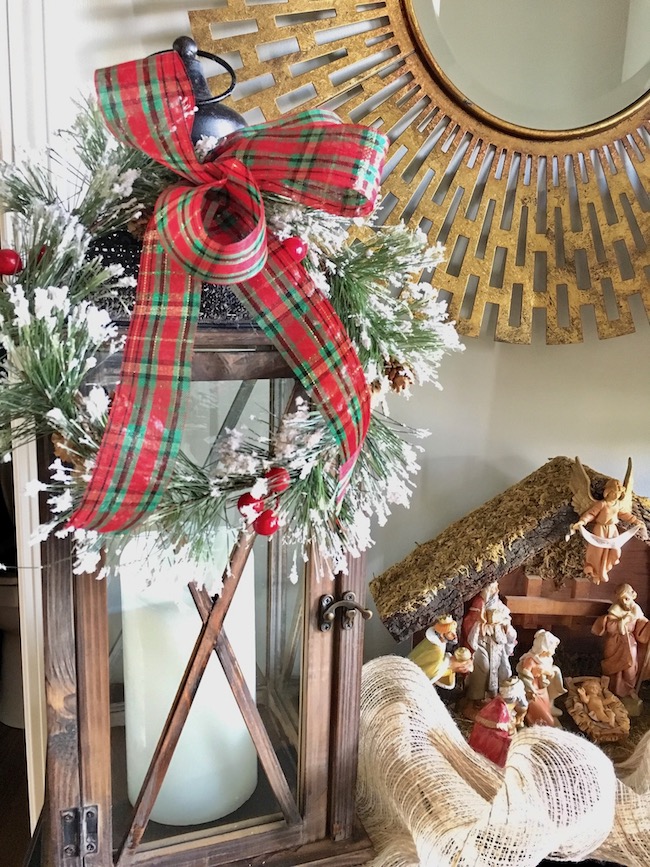 ---
I hope this inspires you to try some of these great basic decor pieces to simplify your holiday decorating this season. Have fun trying different fillers and adding greenery to your decor!
Happy Decorating!!
Read more Christmas decorating ideas:
An Easy Chinoiserie Ornament DIY and Christmas Tour
Our Blue and White Color Scheme for Christmas
Gift Ideas for Those Who Love Home!
3 Great Inexpensive Christmas Wreaths from Walmart