Fall Decor: Creative Ideas for Decorating Pumpkins
Do you need some easy fall decor ideas? Incorporate the beauty of fall into your home with these creative ideas for decorating pumpkins.
There are so many decorative pumpkins to choose from or create when decorating for fall. I'm excited to show you some fun ways I like to use pumpkins around our home. From elegant centerpieces to unique DIY projects, these tips will bring a touch of fall charm and creativity to your home.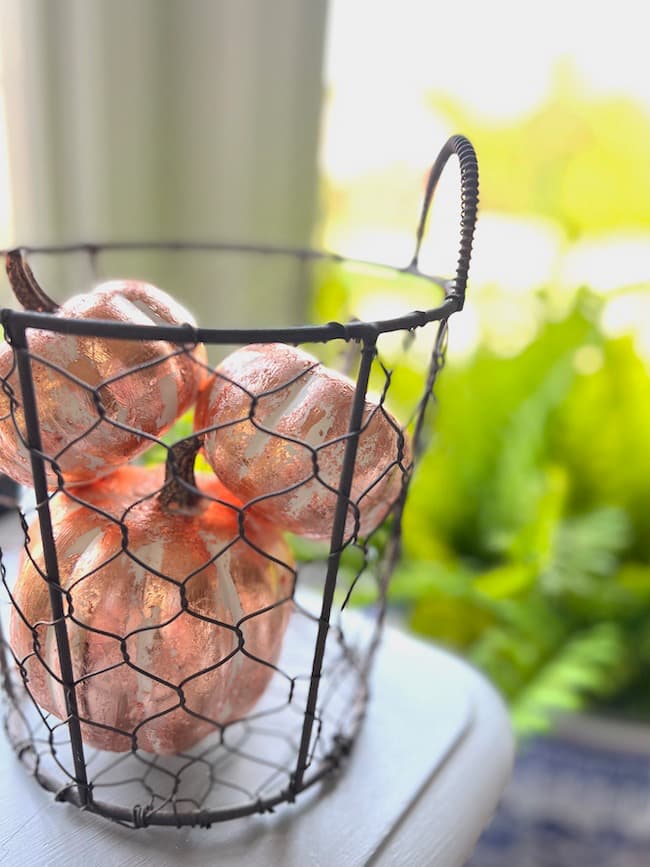 (This post contains affiliate links, so I may earn a small commission when you make a purchase through links on my site at no additional cost to you. As an Amazon Associate I earn from qualifying purchases.)
I need to make a confession. Don't tell anyone, but I may have a pumpkin addiction – is there even such a thing? I can't help myself, but there are just so many adorable shapes and sizes and colors and textures!
And so many different ways to decorate them!
And so many places to use them inside your home (and outside your home on your front porch)!! It's just not fall without pumpkins — whether you use real or fake pumpkins! I love them all!
If you're in fall decorating mode and need a few ideas to decorate and display your favorite pumpkins, I've got you covered! I'm sharing some favorite tips and pretty "no carve" pumpkin decor ideas that you can add to your home! No messy pumpkin guts here!
Ideas for Decorating with Pumpkins for Fall:
Discover an array of delightful ideas for decorating with pumpkins this season. From classic pumpkin arrangements to creative DIY projects, let your creativity bloom with these festive suggestions.
1. Decoupage a pumpkin.
The world is your oyster with this idea!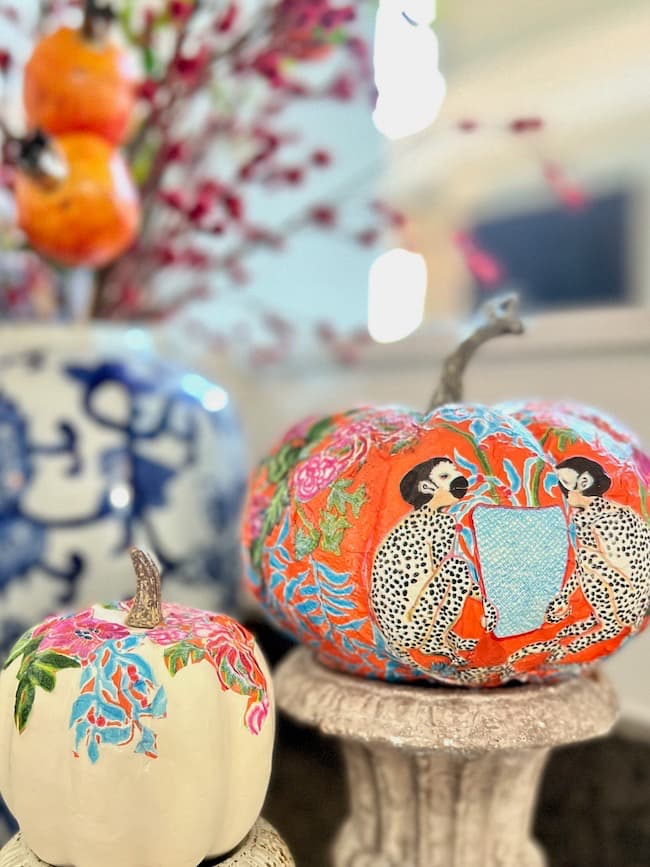 Find paper napkins in your favorite colors and patterns and create beautiful patterned pumpkins. You need some Mod Podge, a sponge brush, and your favorite napkins and you're ready to go! It's such a fun project to make!
How to Decoupage a Pumpkin: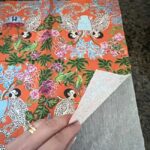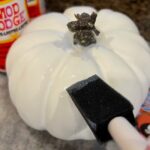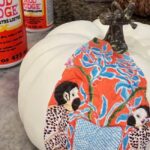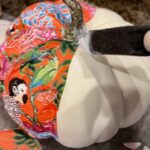 Select a pretty fall napkin. I was so excited when I found these fun paper napkins for fall!
Separate the printed layer.
Work in sections on the pumpkin.
Apply Mod Podge to the pumpkin.
Cut the napkin into manageable sizes.
Apply sections of the napkin with a sponge brush matching the print. The print matching does require a little bit of patience.
Finish with a light coat of Mod Podge over the pumpkin.
The result is a truly unique pumpkin!
Instead of completely covering this little white pumpkin, I opted to cut out some designs from the napkins and apply them only to the top of the pumpkin.
Craft supplies needed:
For a full tutorial, you can read more about creating beautiful decoupage pumpkins here!
2. Display a pretty pumpkin on a pedestal.
Everything looks prettier when displayed on a pedestal, and pumpkins are no exception. A small pumpkin on a small concrete pedestal urn is the perfect addition to a countertop or tablescape.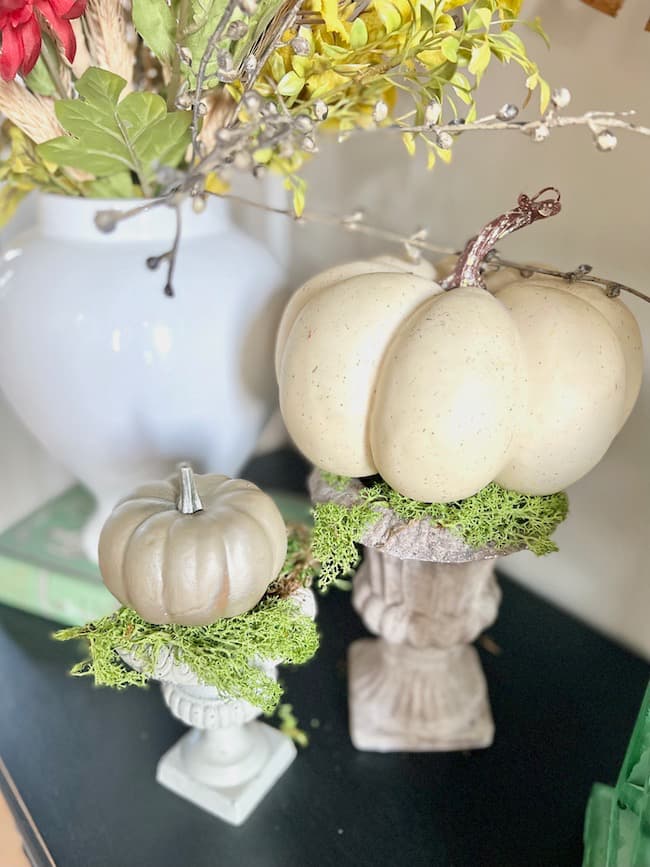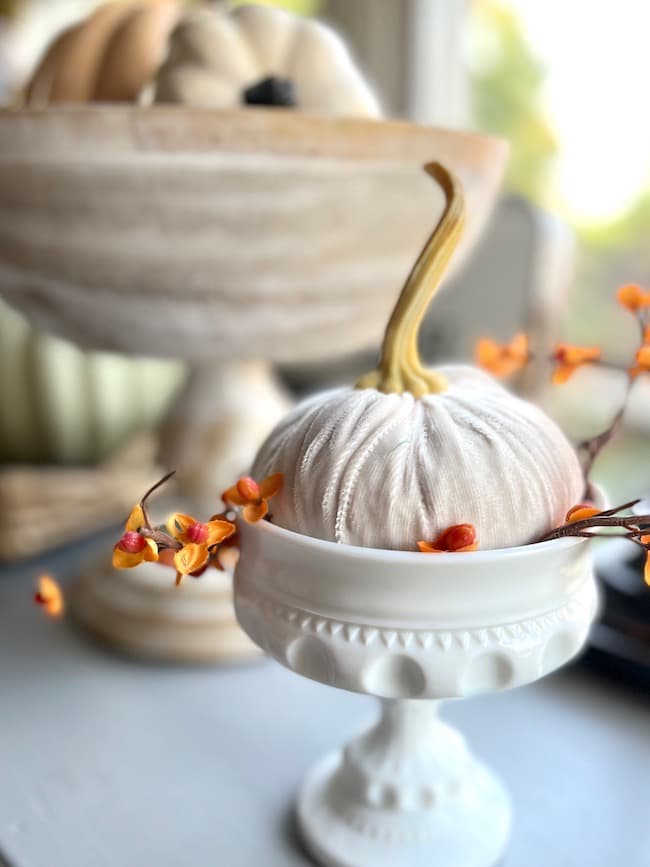 A milk glass pedestal bowl is perfect for displaying a white velvet pumpkin and bittersweet!
3. Add pumpkins to a glass cloche.
I added a mixture of colorful pumpkins to the glass cloche on our countertop. The glass cloche makes them feel extra special!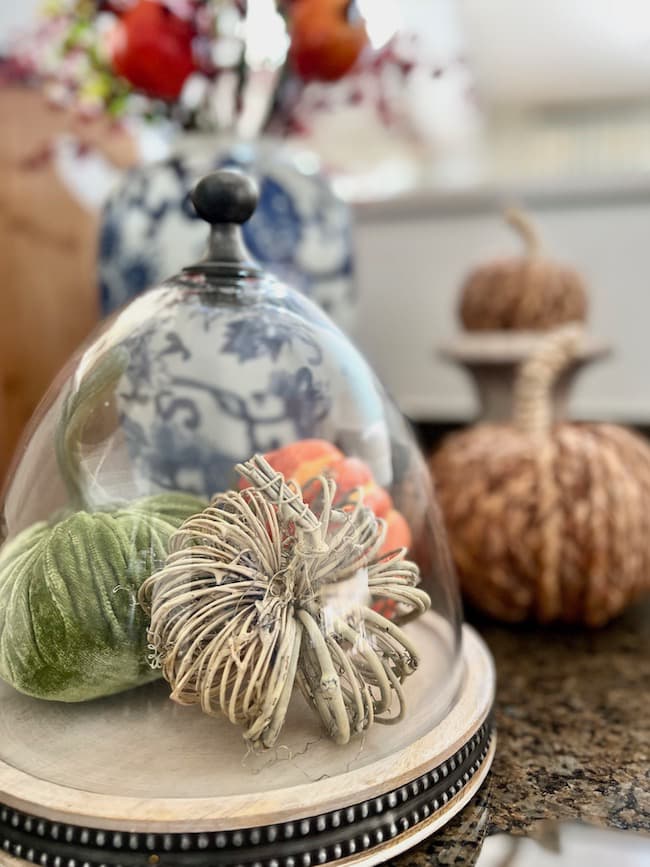 4. Place a pair of braided on a wood cutting board on your kitchen counter.
These cute little braided pumpkins add great fall texture wherever you place them. I'm displaying them in the kitchen on a cutting board next to our glass canisters.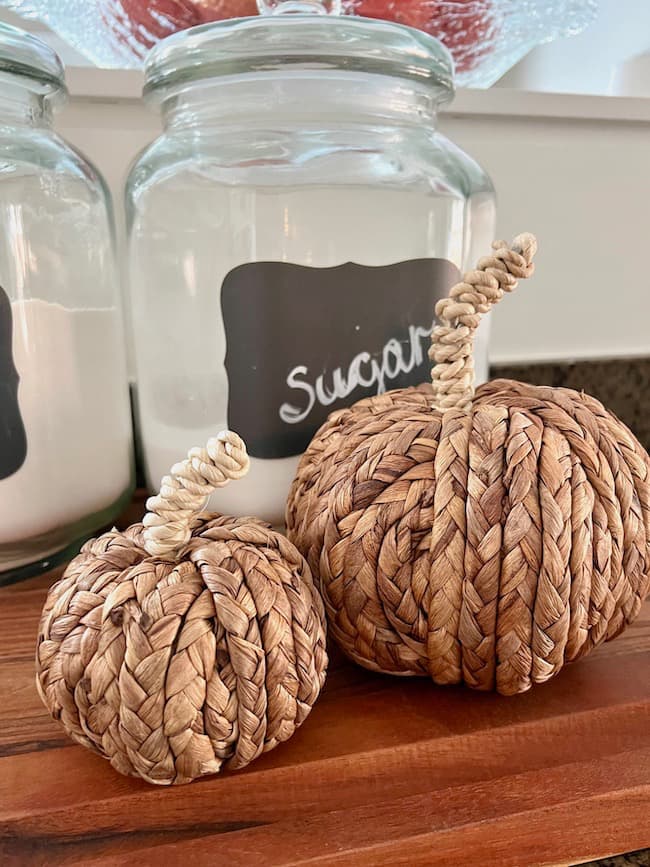 5. Paint a blue and white Chinoiserie pumpkin.
This idea is a fun craft for fall, and is especially great if you love blue and white decor. Create the look of a Chinoiserie ginger jar with the super easy painted design that doesn't take a long time to make.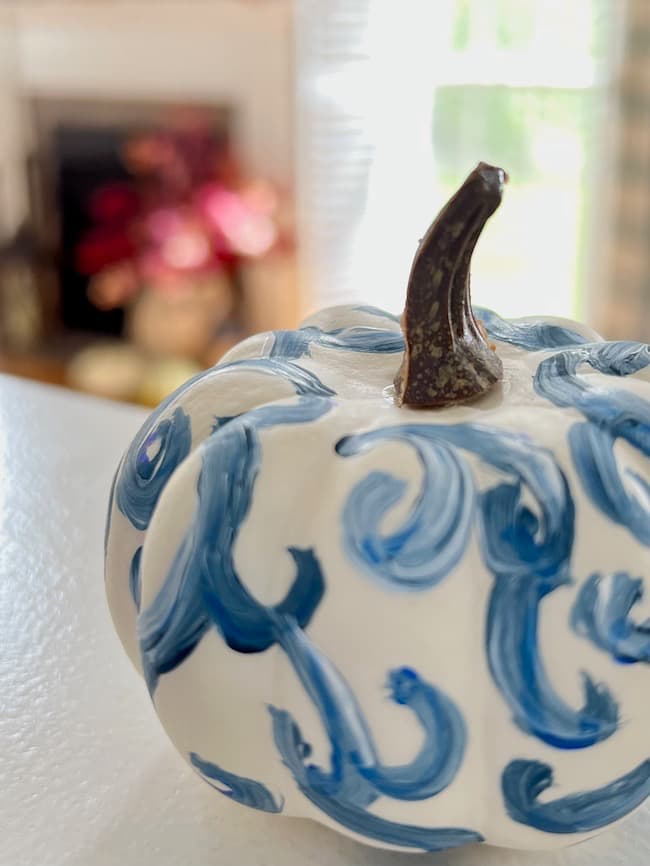 How to Paint an Easy Chinoiserie Pumpkin:
It's easy to create this Chinoiserie design in just a few simple steps!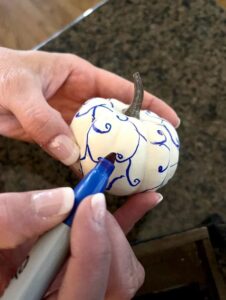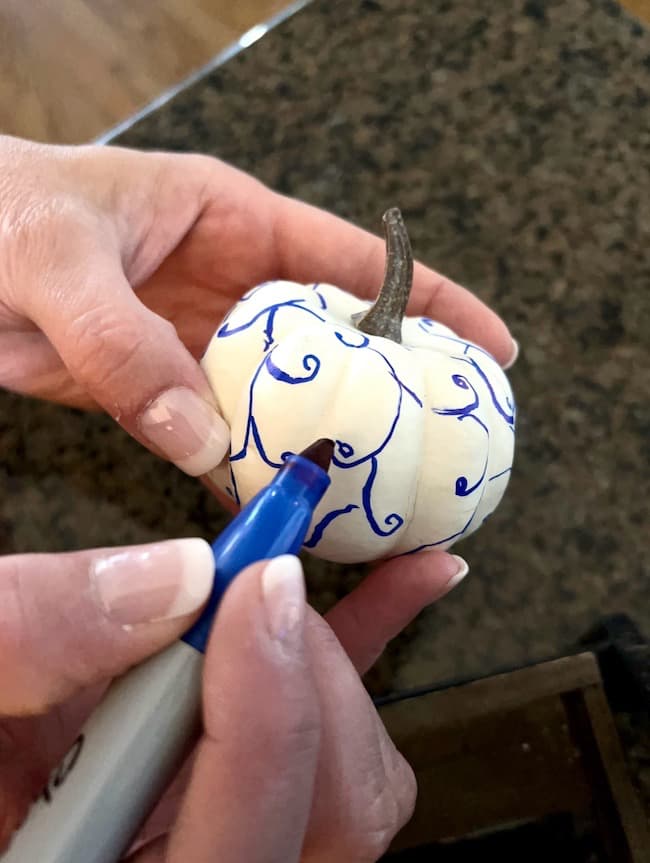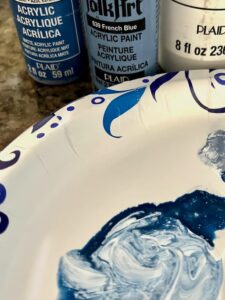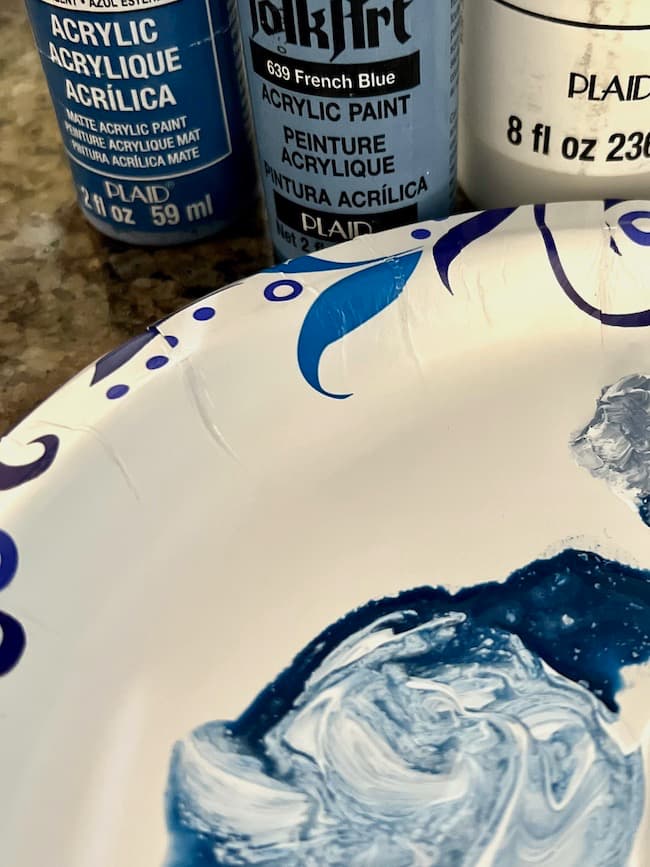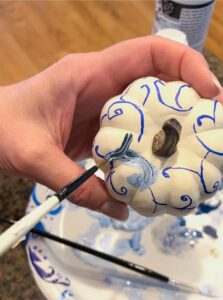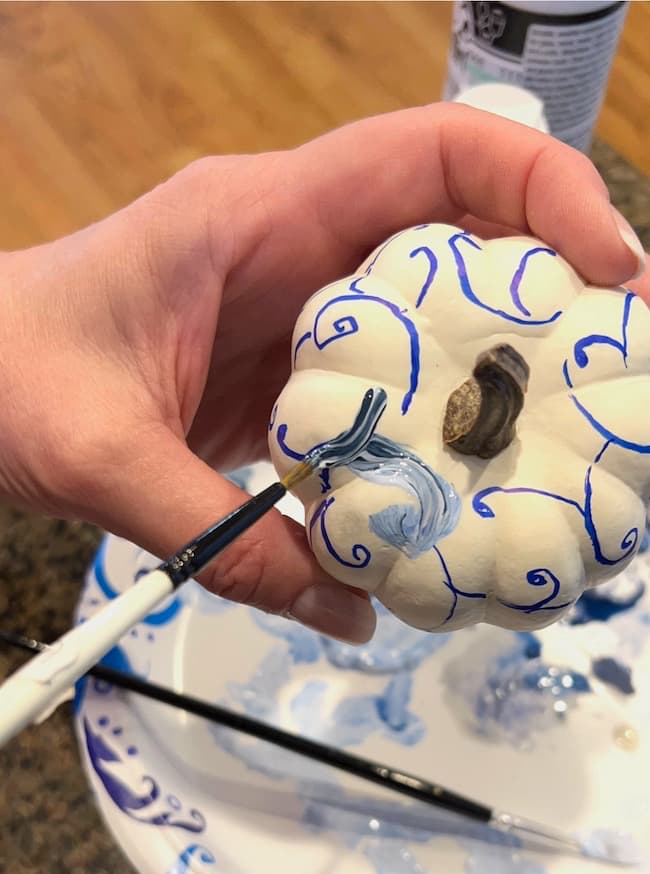 Use blue Sharpie permanent markers to draw swirly patterns around a white pumpkin. Have fun designing your pattern. I like to keep mine simple with easy swirly lines.
Mix together some blue and white acrylic paint – not to the point that they are perfectly blended.
Use a small narrow paint brush and paint over the marker lines. Mix as you go and include various shades of the blue and white paint in your brush strokes for a nice variegated look.
Work around the pumpkin until the entire pumpkin is covered.
Craft supplies needed:
small pumpkin (white)
small narrow paint brush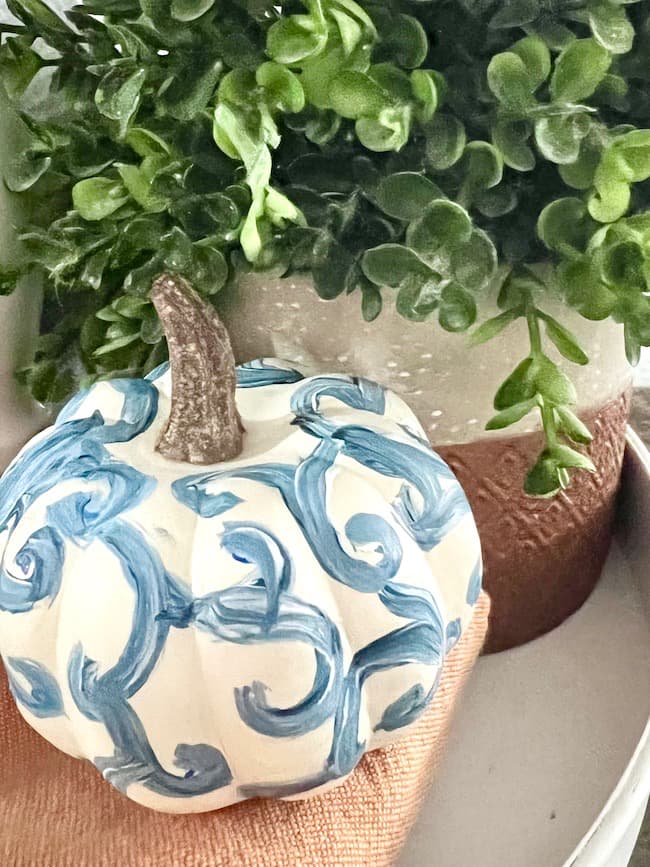 6. Add rose gold metal leaf to mini pumpkins.
Metal leaf is so much fun to use. Yes, it can be a little sticky and messy, but I get so much satisfaction from applying the metal leaf. It's quite forgiving. I gave these little rose gold pumpkins a distressed look by sparingly applying the adhesive and then the gold leaf. I love how they turned out!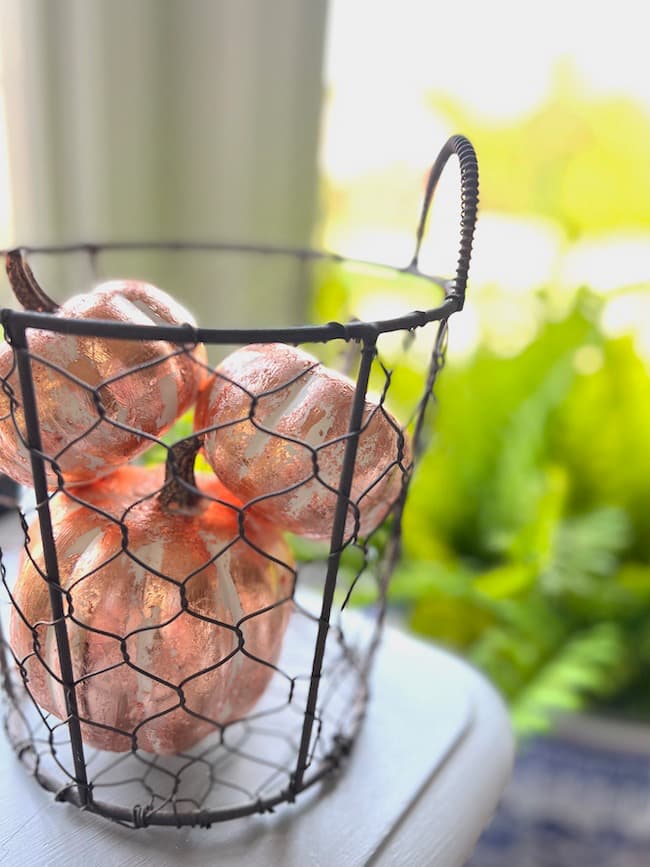 How to Make Rose Gold Metal Leaf Pumpkins:
Craft supplies needed:
7. Paint a blue and white buffalo plaid pumpkin.
I love buffalo plaid, and fall is the perfect time to make a little plaid painted pumpkin. You can get creative with so many color possibilities, but I like these little blue and white guys!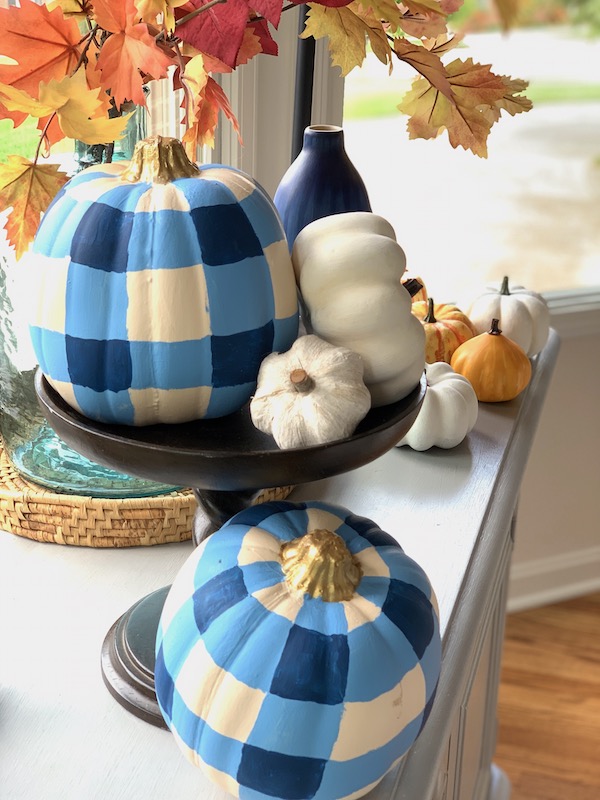 8. Put some velvet pumpkins in a fancy bowl.
The best pumpkin ideas are the easy ones, and it doesn't get much easier than this! I love the pretty green velvet pumpkins mixed with the white pumpkins and pinecones. And everything just looks more special in a pretty blue and white bowl!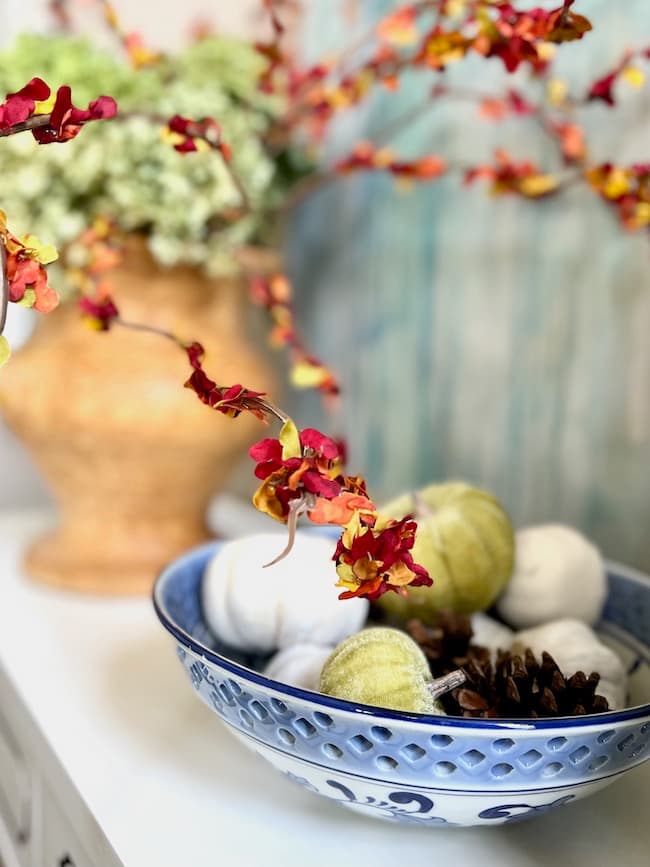 9. Add pumpkins to a large round basket on your coffee table.
Okay, equally as easy as putting pumpkins in a fancy bowl, is putting pumpkins in a large basket on your coffee table. I've added large green and white pumpkins to a large round basket on our coffee table, and added large moss covered balls for texture. (As a side note, if you have a cute little goldendoodle who really loves to eat moss-covered balls, this might not be the best idea for you. Guess why I know this!.)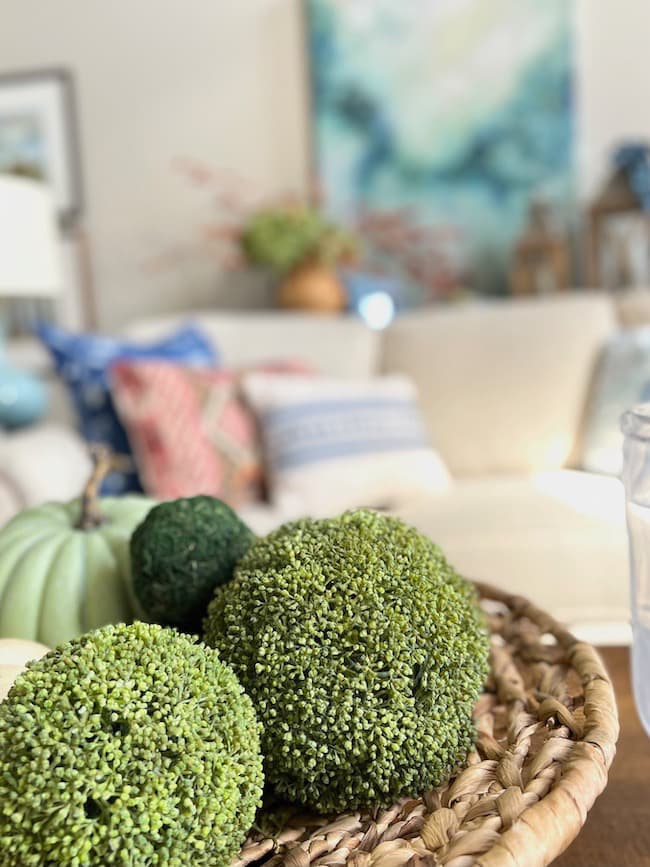 Or, in a large round basket on your kitchen table!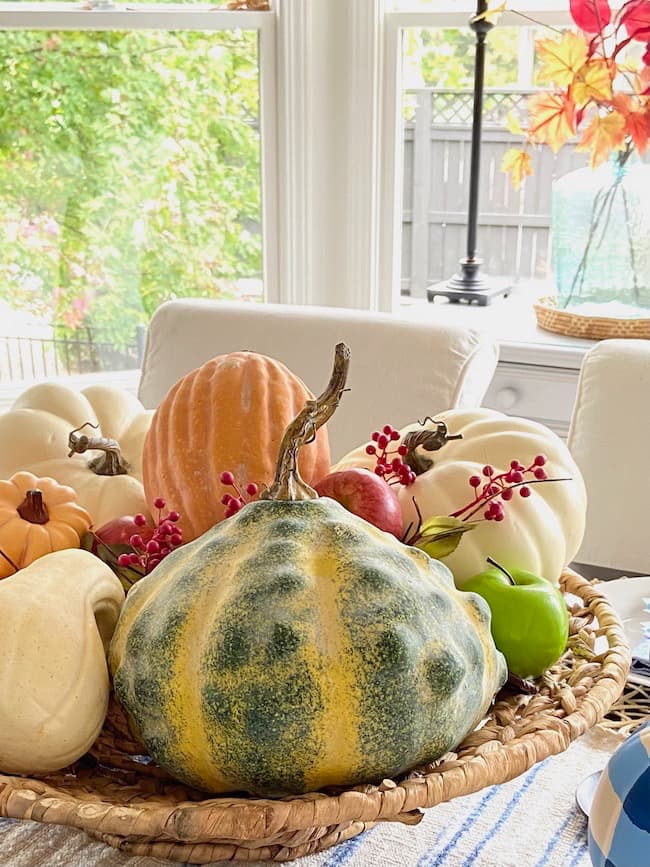 10. Send some pumpkins sprawling across the mantle.
Pumpkins just make fall decorating so easy. I scattered some small pumpkins along our fireplace mantel and mixed in some bittersweet vine. Add some candles, and you're good to go.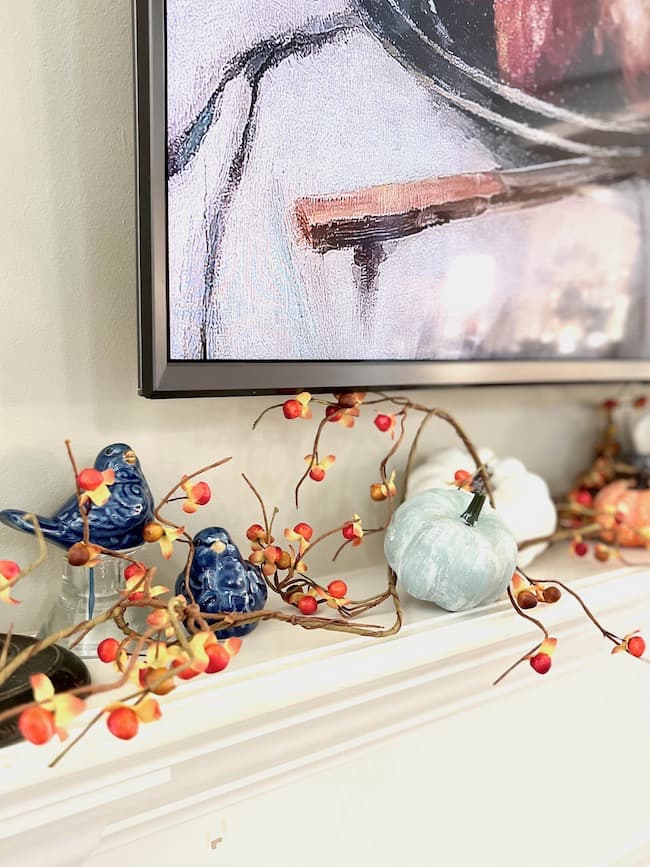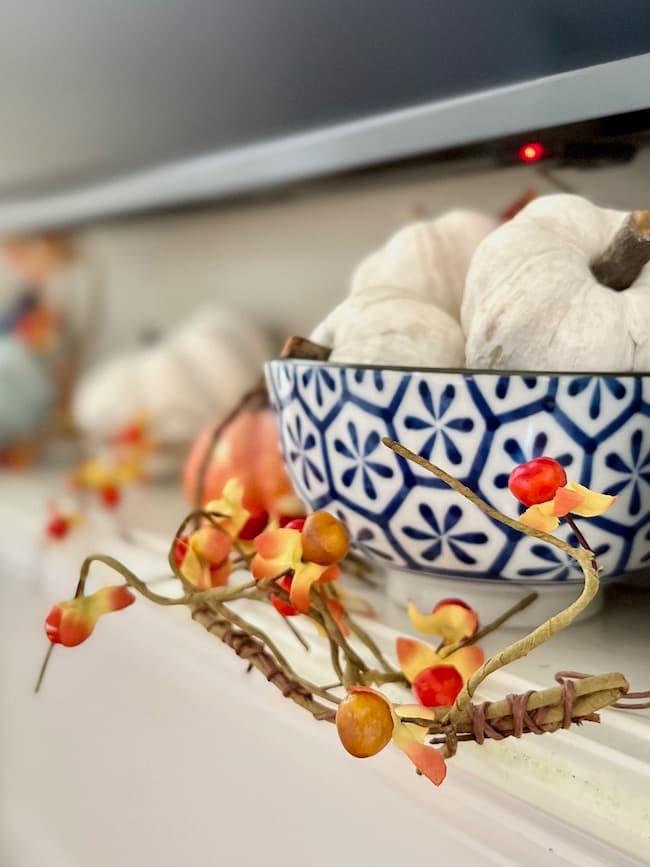 11. Display a grouping of velvet pumpkins on the buffet in the dining room.
Velvet pumpkins add rich, luxurious texture to your room. They come in so many colors, and I'm pairing some velvet pumpkins rich fall colors with fresh flowers in our dining room.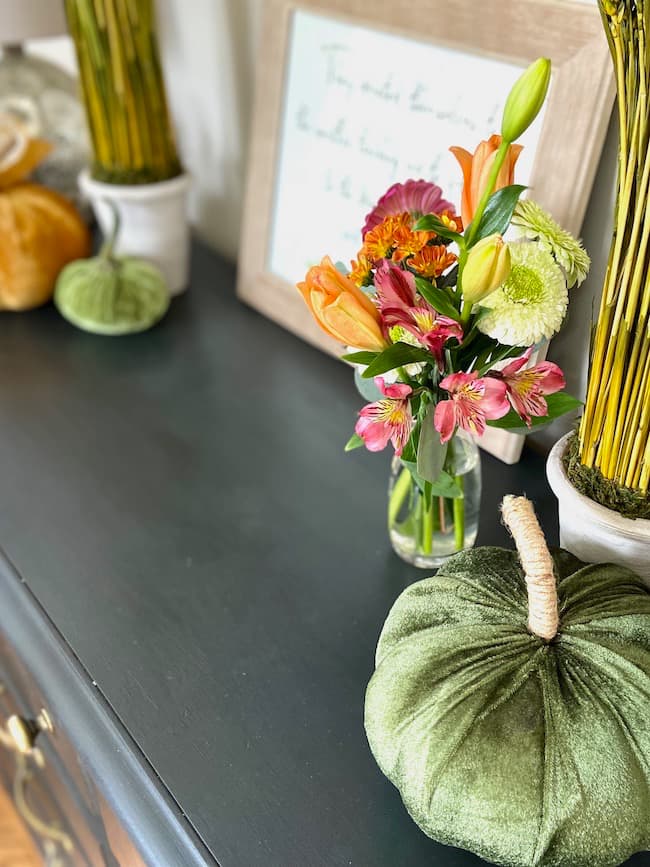 12. Add pumpkins to a lantern.
You can add many different things to a lantern besides a candle. Fill a pretty lantern with pumpkins for a great fall look.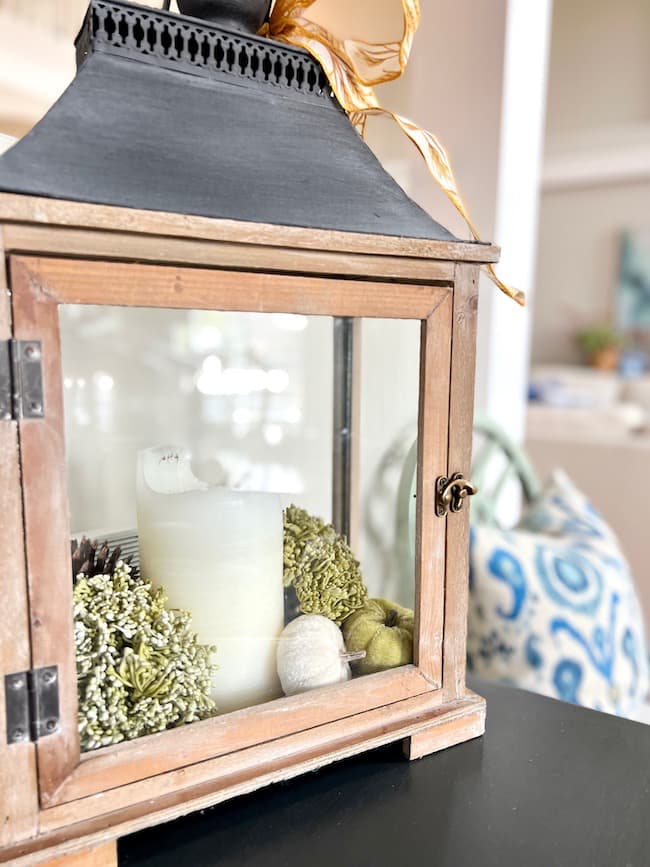 13. Use a variety of pumpkins in your tablescape.
Piling white pumpkins on the dining table surrounding a pretty fall floral arrangement made from faux or fresh flowers is the perfect way to decorate your table for a fall gathering. Add some pink velvet pumpkins, some faux red pears, and some taper candles in reds and gold to the mix and you'll have a gorgeous fall tablescape.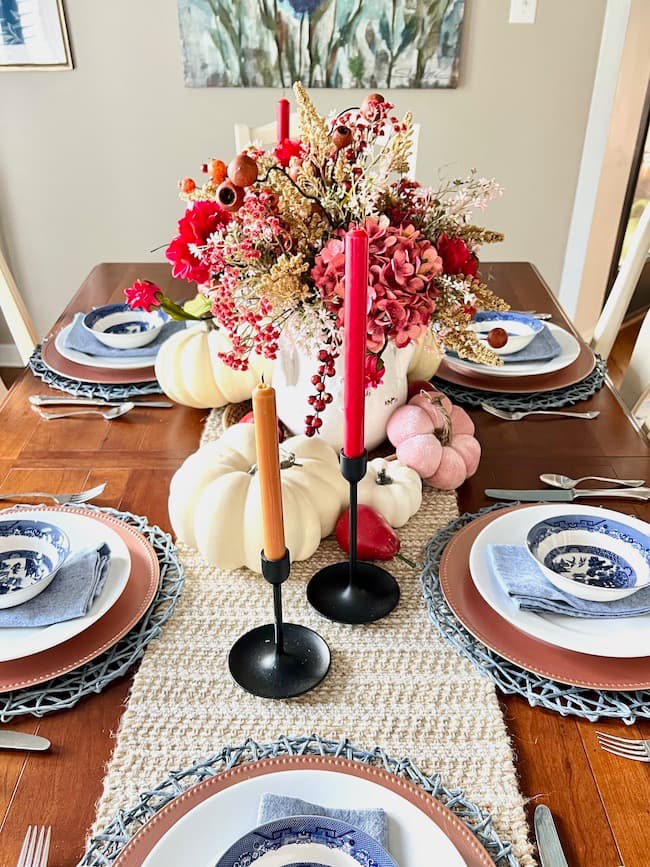 14. Combine pumpkins and wheat topiaries on a basket tray on a sideboard.
Wheat bundles and pumpkins make the perfect combination on a pretty woven tray.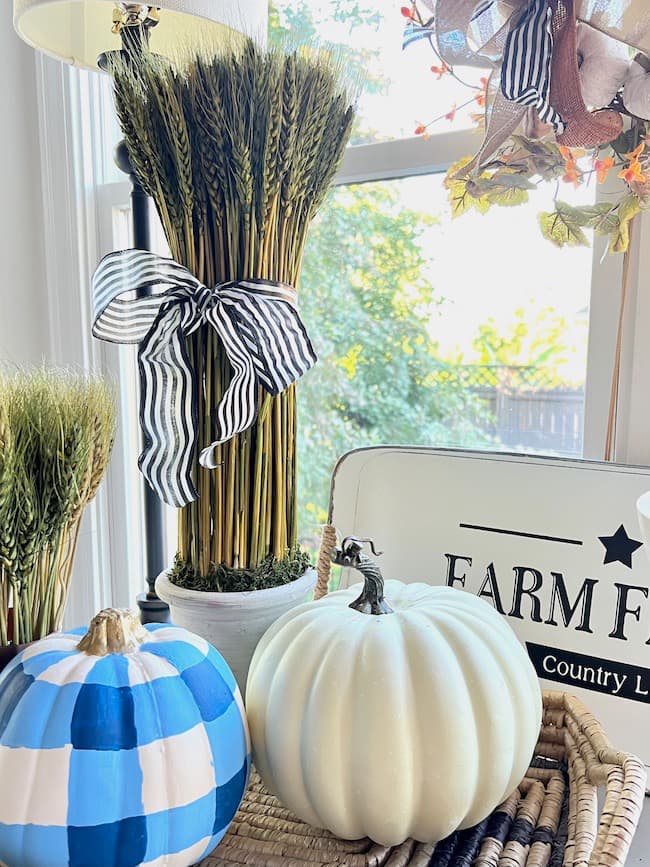 15. Fill a wooden pedestal bowl with pumpkins.
A wooden pedestal bowl full of peach and white pumpkins is a simple way to make a subtle fall statement in the kitchen.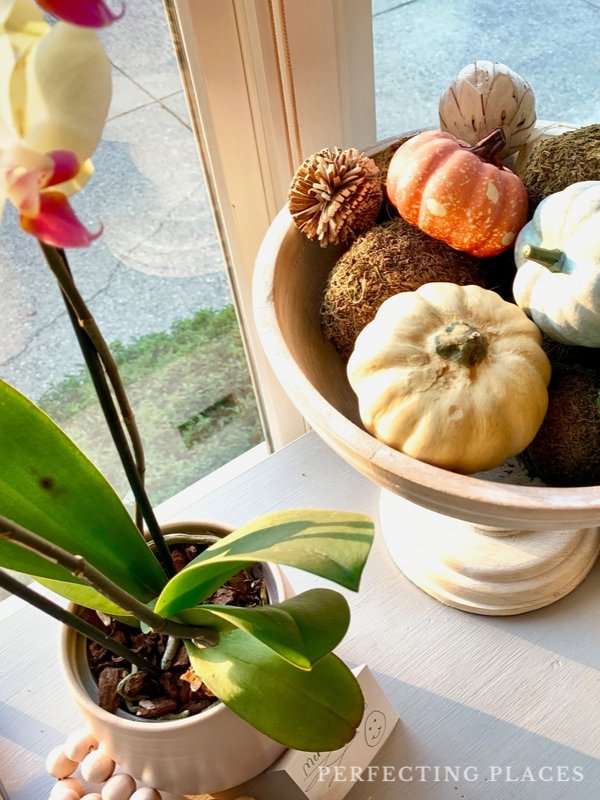 16. Add miniature white pumpkins to a wreath in the window.
Make a pumpkin wreath with miniature white pumpkins and hang it on your kitchen window.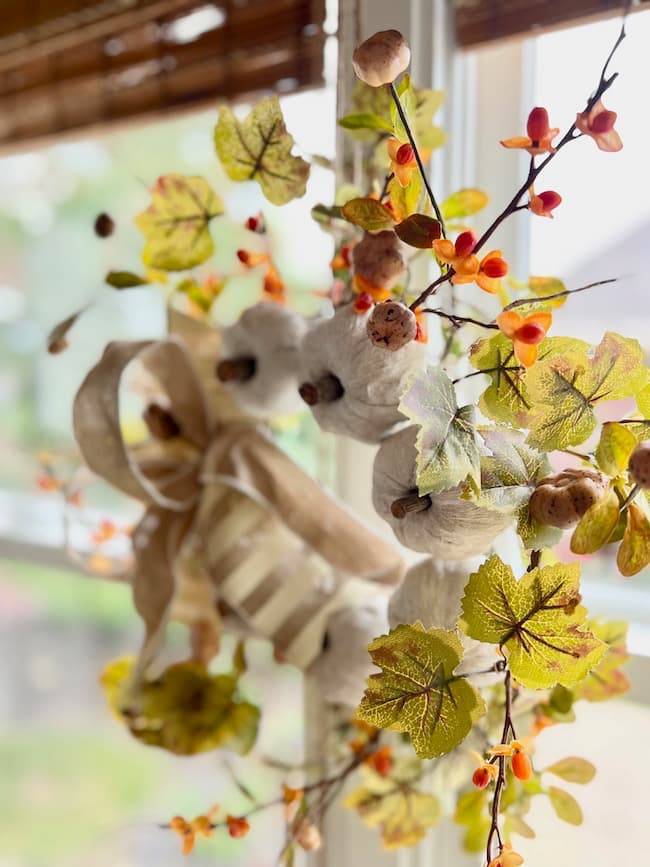 17. Stack some pumpkins by the fireplace.
Whether you use real or faux pumpkins, display some medium size to large pumpkins on your hearth beside a large vase with fall branches.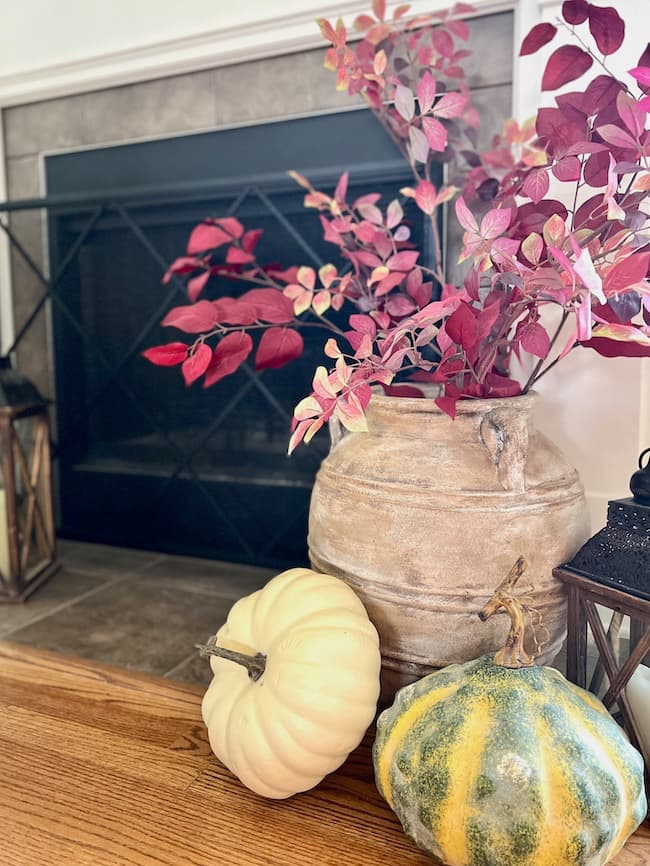 18. Add tiny grapevine pumpkins to a three tiered tray.
Miniature pumpkins made from grapevines add natural texture to a 3-tiered tray all decked out for fall. Tuck them in with fall dish towels, small potted plants, and framed fall artwork.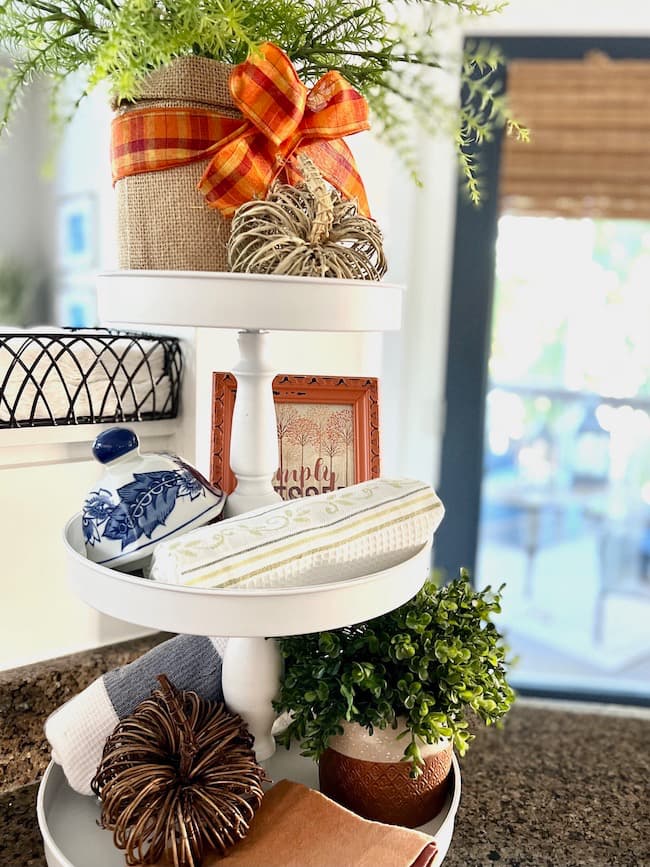 19. Tuck some pumpkins into your bookshelves.
Give your built-in shelving a fall makeover with the fun addition of pumpkins scattered about. It's an easy way to add a little fall fun.
20. Place a pumpkin on a stack of books.
Sometimes simple is best when it comes to fall decor, and a simple little pumpkin on a stack of vintage books is a great way to add the perfect hint of fall.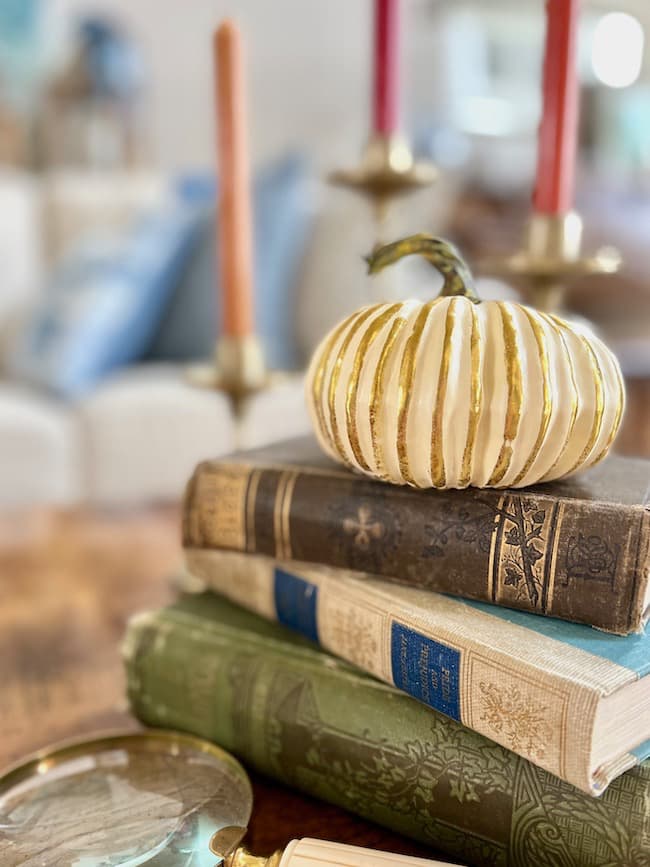 21. Combine pumpkins with bittersweet in a wooden dough bowl.
White pumpkins, plaid pumpkins, and orange bittersweet combine for a classic fall decor touch perfect for homes with a blue and white color scheme. The wheat bundles tied with blue velvet ribbon complete the look!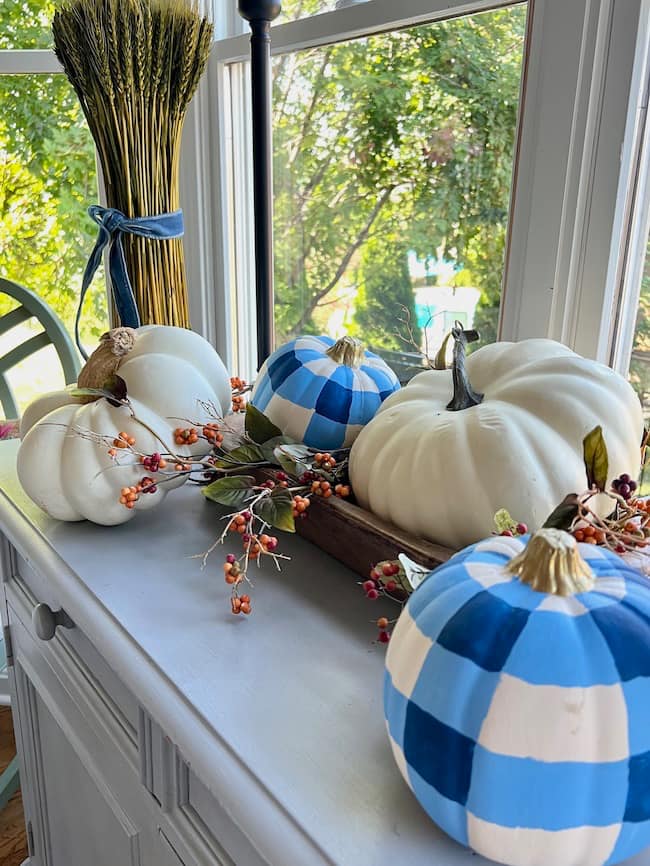 22. Combine a variety of textures and styles of pumpkins on your mantel.
This colorful fall mantel is full of color, pattern, and texture for an elegant, yet cozy fall look. Velvety pumpkins in burgundy and green, coppery metal leaf pumpkins, and DIY tobacco-leaf decoupaged pumpkins combine with our blue and white ginger jars and gold accents for a warm, timeless look on the mantel.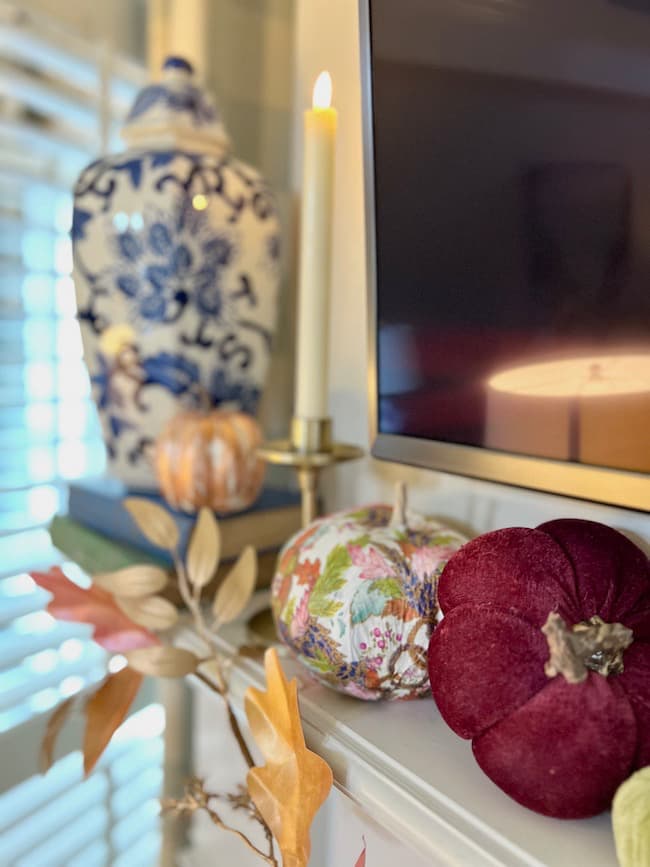 23. Pair green heirloom pumpkins with burgundy mums in the cutest white planters on your front porch.
This simple fall porch display features subtle sage green heirloom pumpkins and rich velvety red mums in these elegant white planter boxes for a different spin on fall color!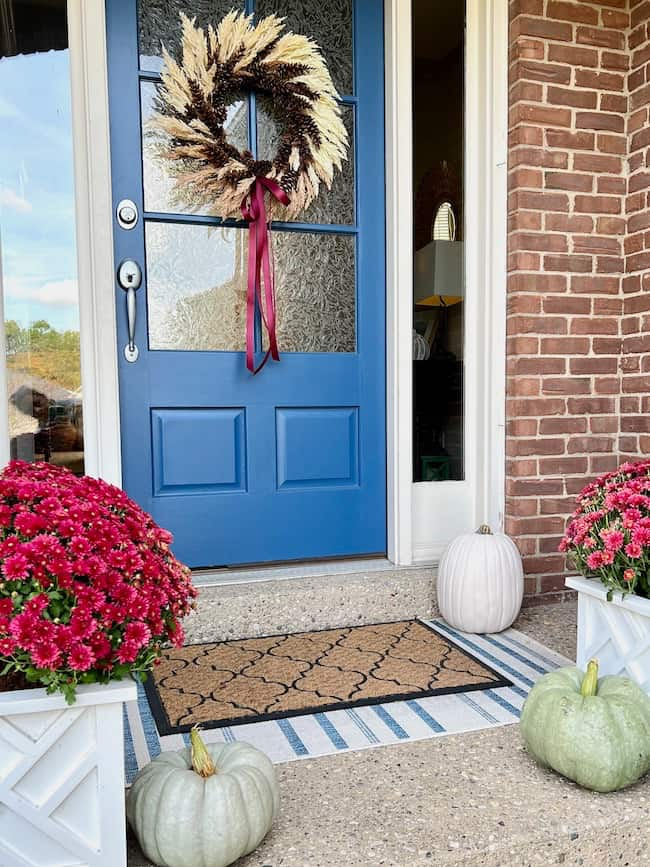 24. Lean velvety peachy pumpkins against a blue and white vase overflowing with dried hydrangeas on a console table.
These peachy velvet pumpkins add a soft subtle touch our sofa table, and are perfect with the blue and white vase of flowers.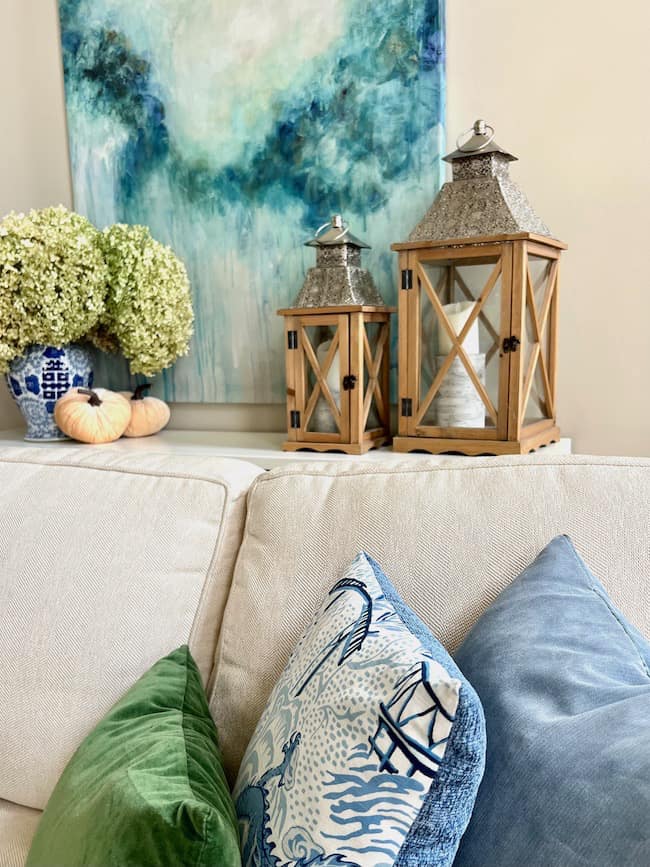 25. Gather pumpkins, candles, and ribbon-wrapped wheat on a round tray for a simple centerpiece.
Need an easy centerpiece for your fall table? It doesn't get much easier than gathering a few pumpkins and gourds, a couple of fall-colored candles, and a few sprigs of wheat tied in a fall ribbon on a simple round tray.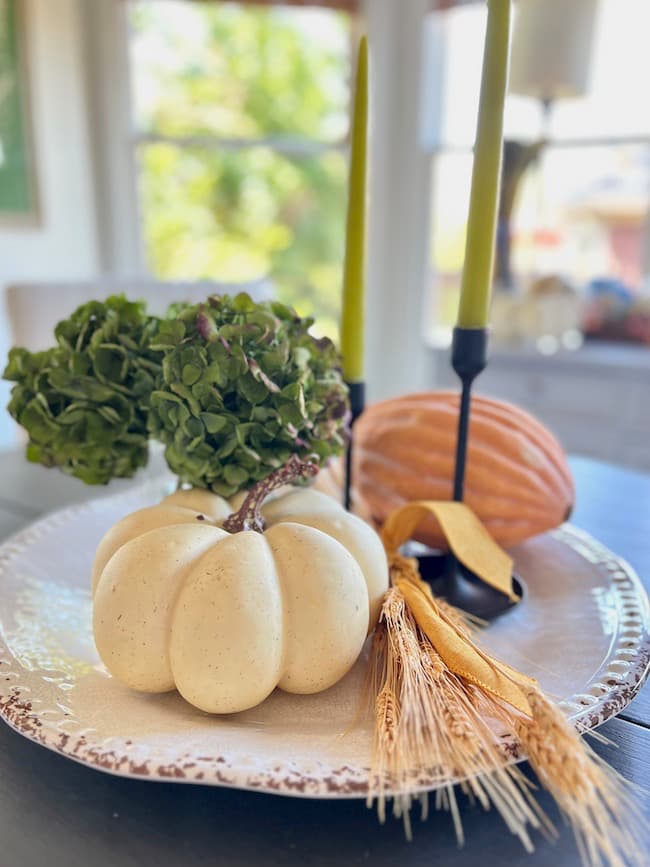 26. Add a pair of beaded wooden pumpkins to your foyer table.
This pair of beaded wooden pumpkins adds warmth and a bit of rustic texture to our entryway table. The wooden texture contrasts with the smooth glazed vase full of fresh hydrangeas.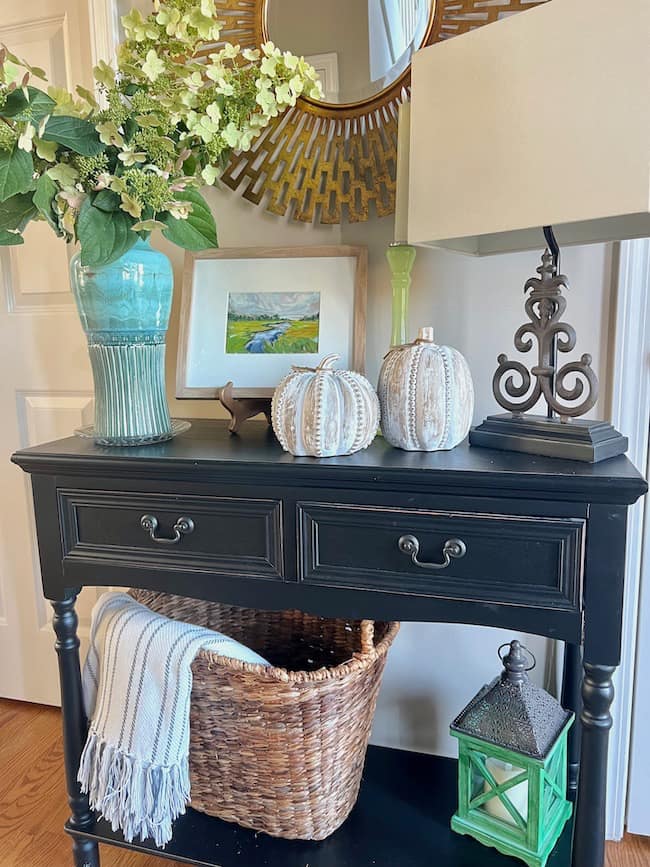 27. Display pumpkins with pretty blue and white kitchen linens.
Add a simple touch of elegance to a table or countertop by pairing white pumpkins with the prettiest tea towels. These blue and white Chinoiserie style tea towels are absolutely gorgeous!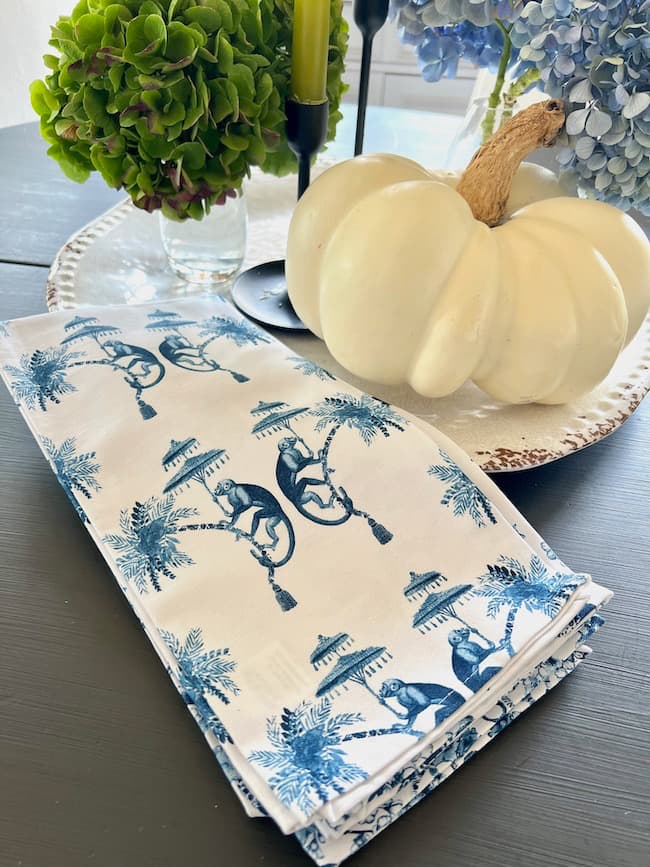 28. Combine white mini pumpkins, jack-o-lantern votives, and candy corn in a dough bowl.
If you prefer festive over scary for Halloween, this dough bowl full of mini white pumpkins and candy corn makes the perfect centerpiece for your party!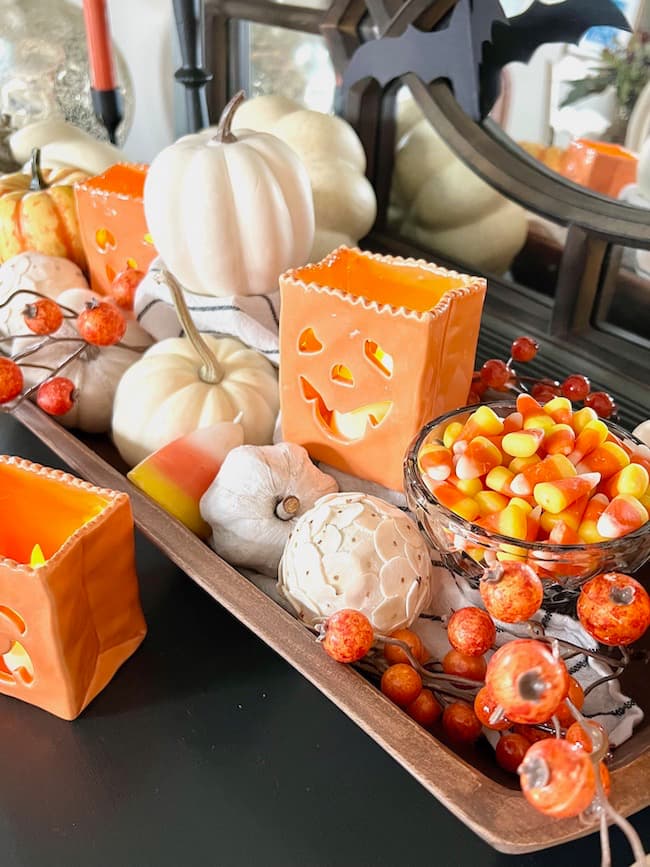 29. Use white pumpkins and a gorgeous plaid scarf for an easy fall table centerpiece.
An outdoor fall table is the perfect place to add pumpkins. Pair them with a pretty fall scarf for a fun table runner idea!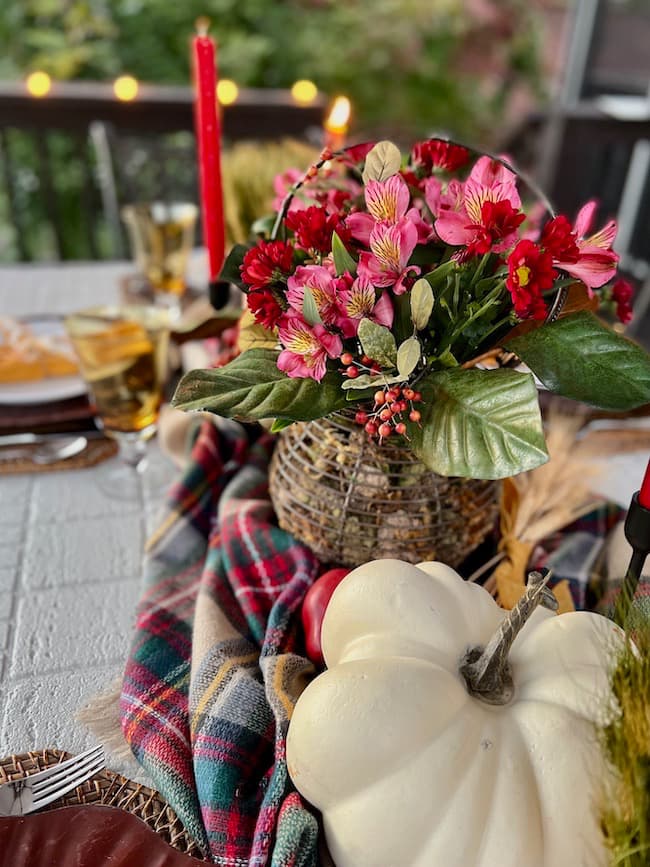 30. Add a cute terracotta pumpkin centerpiece to a festive Halloween tablescape.
This cheerful Halloween table features a happy little terracotta pumpkin vase resting atop a small concrete urn as its focal point. It's a display full of Halloween fun that kids of all ages will enjoy!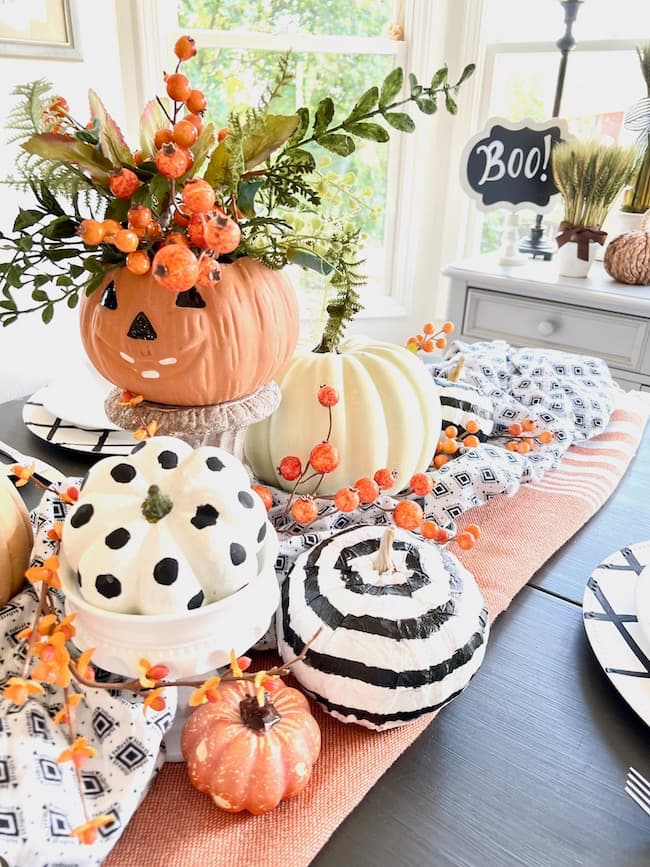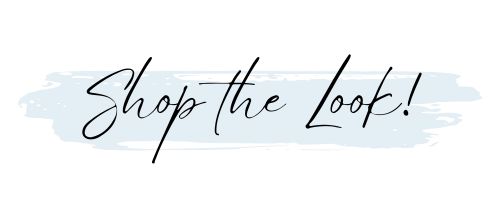 Budget-Friendly Tips for Decorating with Pumpkins:
Repurpose Old Decor: Take a fresh look at your existing fall decor items. Sometimes, a simple rearrangement or incorporating your old decorations with pumpkins can breathe new life into your space without spending a dime. Combine your pumpkins with items like candles, lanterns, or seasonal tablecloths to create a cohesive and budget-friendly look.
Use Natural Elements: Incorporate free or inexpensive natural elements like leaves, pinecones, or acorns to complement your pumpkin decor. These items can be found in your yard or a nearby park, adding a rustic touch without spending extra money.
DIY Paint and Decorate: Instead of buying expensive pre-decorated pumpkins, opt for DIY projects. Paint and decorate pumpkins yourself, using materials you already have at home, such as acrylic paints, markers, or ribbons. This allows you to customize your pumpkin decor while staying on budget.
Repurpose and Reuse: Don't limit pumpkins to just one use. After Halloween, repurpose them for Thanksgiving by incorporating them into your table centerpiece or outdoor displays. This way, you get more mileage out of your pumpkin investments.
Explore Alternative Gourds: Consider using other affordable gourds and squashes alongside pumpkins. Varieties like butternut squash, spaghetti squash, or decorative gourds often cost less than traditional carving pumpkins but can add unique shapes and colors to your fall decor.
I hope you're feely inspired to add lots of beautiful pumpkins to your fall decor in some new creative ways. Try some or all of these creative ideas for displaying and decorating pumpkins in your home this fall!! Which of these pumpkin designs is your favorite?
Happy Fall Decorating!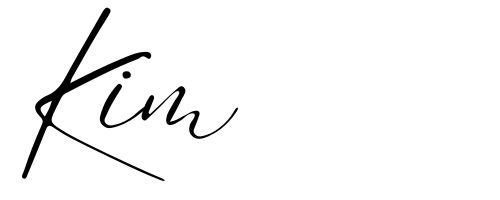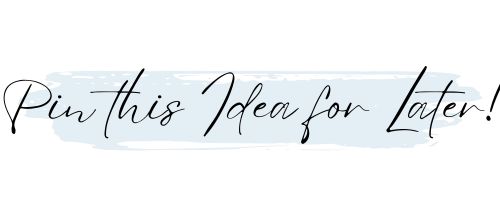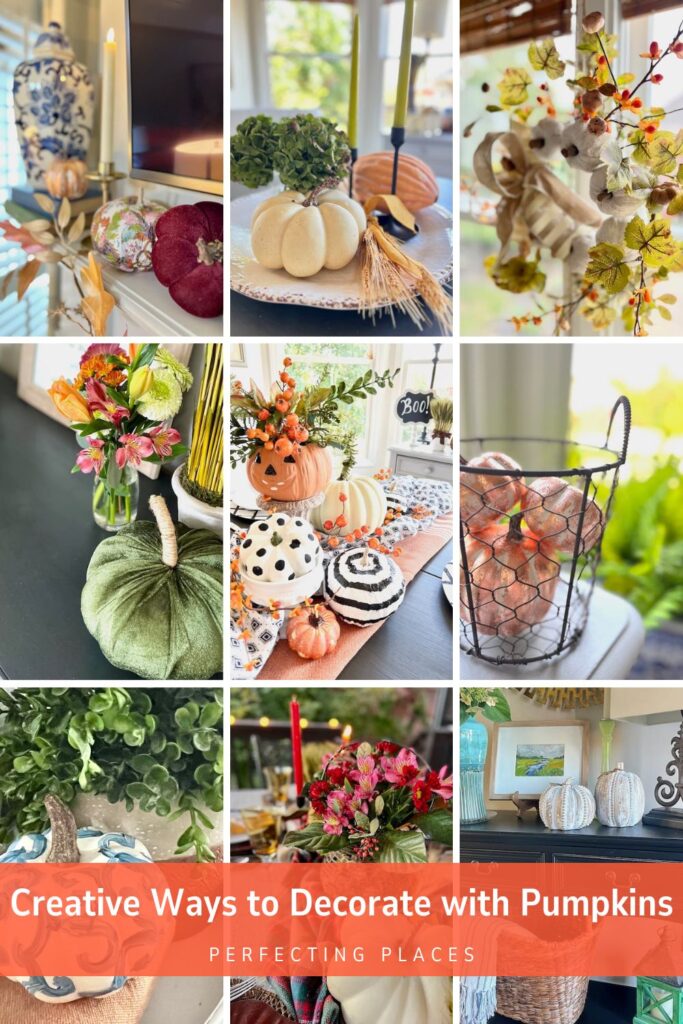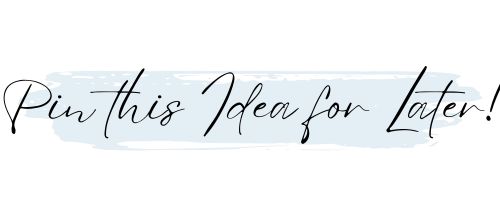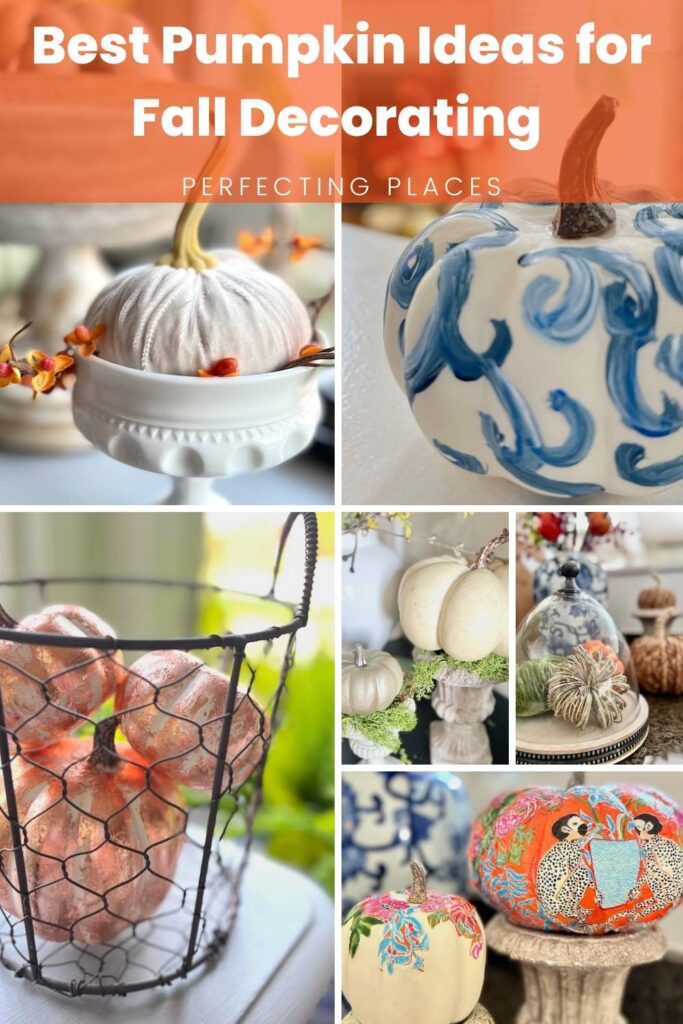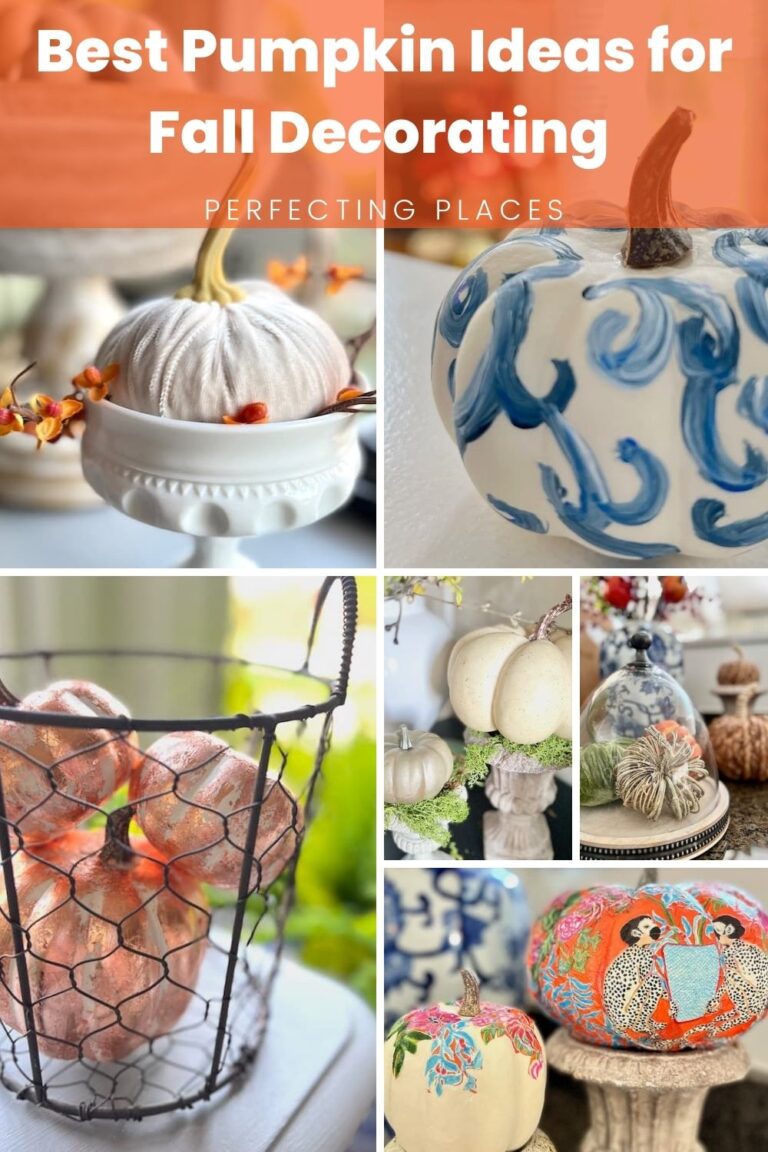 By the way, do you follow me on all the socials?? If not, check out my Pinterest, Instagram, and Facebook and be sure to follow me on all the socials so you don't miss out on any of my fall and holiday decorating ideas!!
You might also enjoy reading these fall decorating posts:
Easy Fall Decorating with Blue and White Decor
A Cheerful Table Decoration for Halloween