The Best Tips for Getting Organized this August!
August is a great month to restart good habits and organize around your home. I'm sharing the best tips for getting organized this month!
(This post contains affiliate links, so I may earn a small commission when you make a purchase through links on my site at no additional cost to you. As an Amazon Associate I earn from qualifying purchases.)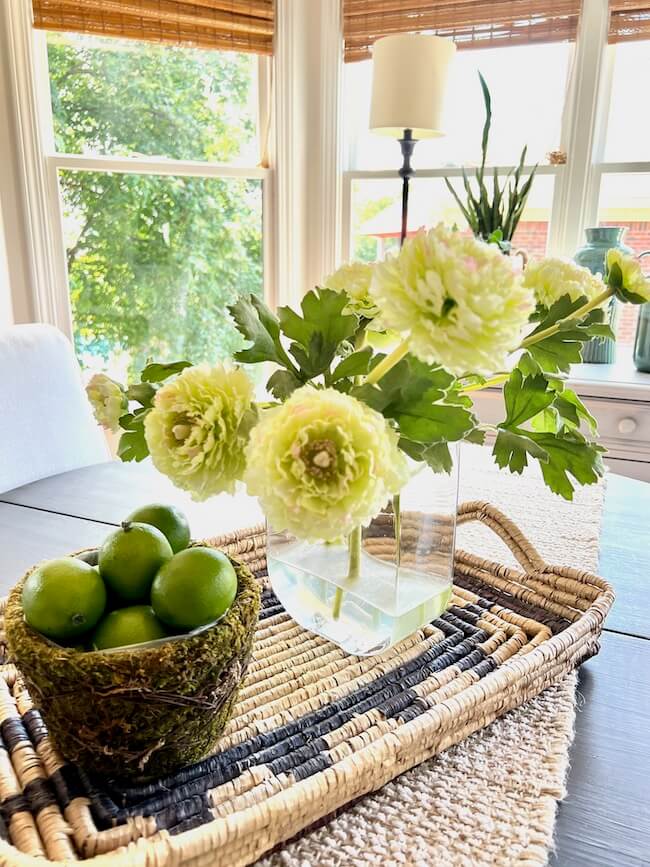 Well hello, August! How did you get here so fast!?!
Something inside me just starts to shift once August arrives. Maybe it's the former teacher in me that makes August feel like a new beginning.
This summer it's been wonderful to let down and relax a bit, although I'm just not sure how the time has passed so quickly!
But, now that the calendar has turned to August, I'm itching to get back to some better routines and jump into some new projects as we head into fall just around the corner.
My daughter starts school this week, and it's the perfect time to whip a few areas around our home back into shape!
So, whether your home needs a little tidying up and organizing, your schedule and habits need some tweaking, you're sending kids back to school (or off on their own), or you just want a jump start as you start planning ahead for fall, these helpful tips for getting organized this month will help set you down the right path.
Create a family command center or drop zone.
All the family activities are about to crank up again! You need a place to keep up with all those schedules, handouts, and backpacks. Create a central place in your home that can serve as a drop zone for bags and all the items carried in after busy school days.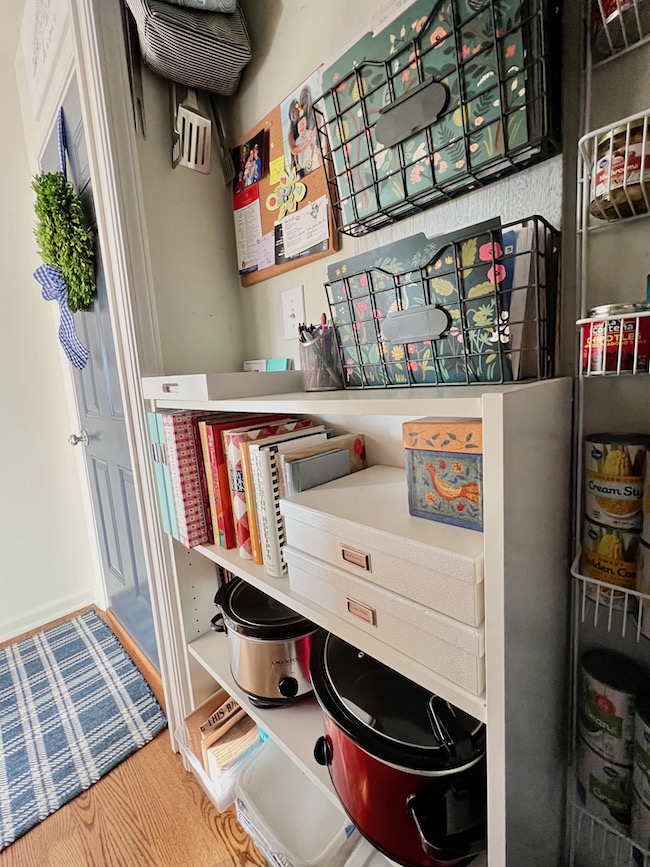 Prevent the inevitable piles on your countertops by creating a space to process mail and notes from school. Create a paper/mail inbox and a space with separate folders for family members to keep track of important reminders.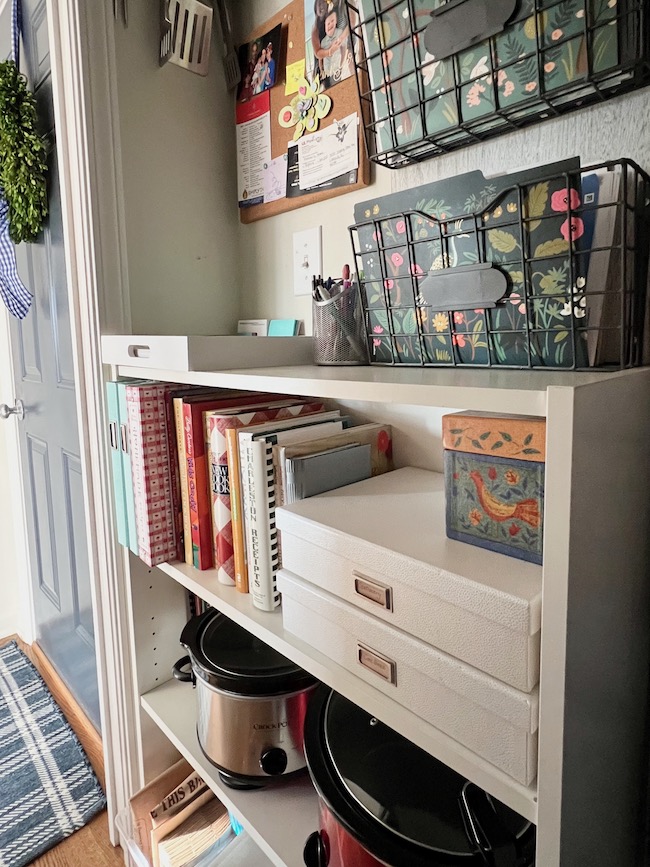 A simple bulletin board can hold shopping lists, invitations, photos, or other reminders you like to keep top of mind.
---
Family Command Center
Framed Chalkboard and Mail Holder
Chicken Wire Handing File Holders
Even if you don't have a dedicated mudroom with bins, lockers, and hooks, you can create your own makeshift "drop zone" with a cute bench and some wall hooks to hold backpacks and bags.
Prepare your pantry and refrigerator with healthy snacks with these organization tips.
With school starting again, it's a good time to re-assess and reorganize your kitchen — at least, the pantry and refrigerator. Back to school time is a great time to start better eating habits. One of the best ways to maintain and encourage healthy eating habits is to make it easy for your family to access healthy food.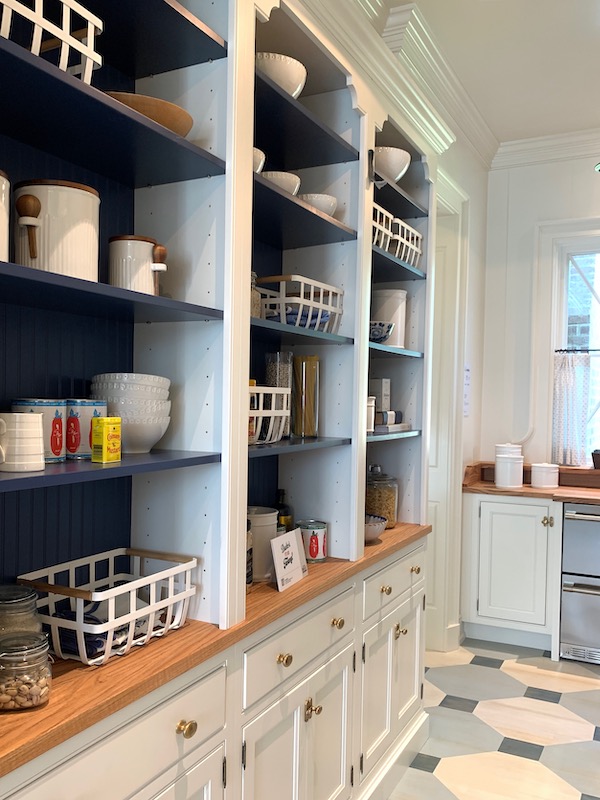 Go through your pantry and refrigerator and throw out anything that's out of date. Organize and corral your food into handy bins or baskets to keep the pantry organized. You can read more pantry and kitchen organization tips in this post.
Create dedicated snack areas for after-school snacks and packing school lunches.
---
Kitchen  Organizers
4 Pack Pantry Bins with Labels
Make healthy fruits and vegetables easily accessible in your refrigerator by getting in the habit of cleaning your fruits and veggies and storing in easy to access containers!
Go a step further, and make meal prep a breeze with organized cabinets. I love this under cabinet pots and pan organizer  and lid holder! They have transformed our pots and pans cabinet!!
Create a well-stocked study zone for the kids!
Do your kids have a dedicated study space for working on homework. Whether they work on their own in their rooms or in a central location, make sure they have a work space that's well-stocked with needed supplies for home.
Keep commonly used school items and art supplies near the work space.
Multicolor Paper Clips and Clamps
Pretty Pastel Spiral Notebooks
Gold and Acrylic Desk Accessories
Tidy up and organize your home office.
When the kids go back to school, I also like to revamp my own work schedule a bit. Getting back into good work habits means clearing and organizing my own work space.
I'm planning on an office/studio overhaul in our home during the next couple of months, and I'm starting to organize files and supplies.
I use a lot of crafting supplies in addition to basic office supplies, so I'm looking forward to creating a space in our home where everything can be conveniently housed and easily accessed.
---
Office/Craft Room Organization

Start planning your fall decor and colors now.
Before you know it, the weather will start to turn a little cooler, and the fall decorating bug will bite! Once the calendar turns to September, we tend to be in full fall decor mode around here.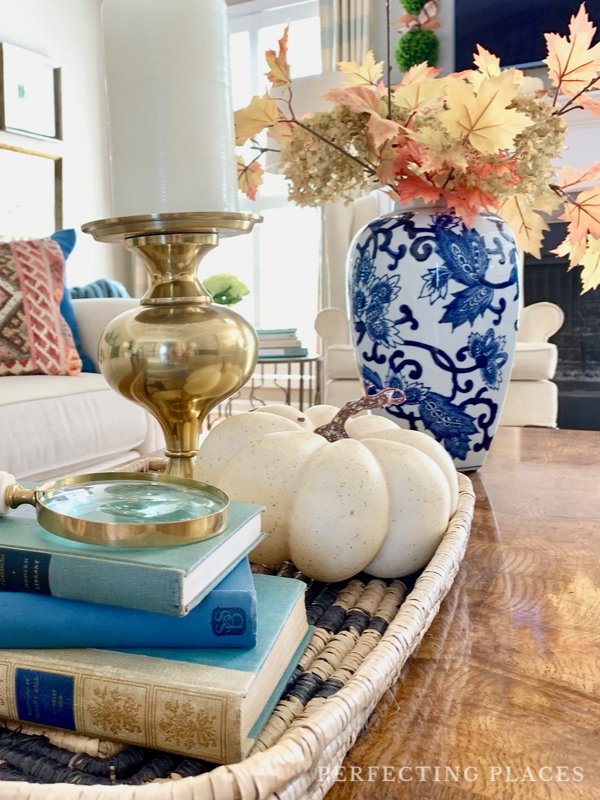 Do you like more subtle neutral fall decor or full on fall color? I tend to fall somewhere in between and will incorporate both some neutral and colorful fall decor in our home this year.
No matter your fall decorating style, it's a good idea to do a little planning ahead and even purchasing ahead to make sure you have the items you want on hand when it's time to decorate!
You can see previous fall home tours here and here.

I'm sharing some fun fall finds below to help get your fall decorating creativity flowing!
---
Fun Fall Decor!
This Grateful, Thankful, Blessed pumpkin pillow.
This blue and cream plaid throw.
This pretty pampas grass wreath.
This fall leaf pillow.
This orange leaf wreath.
This mustard and white pillow cover set.
This shades of blue plaid throw.
These grape leaf pumpkins.
This "Hello Pumpkin" pillow.
If you're in organizing mode this August like I am, I hope these sources and tips for getting organized help you get the new school year off to a great start! Whether you have kids returning to school or not, August is a great time to do a restart to get good habits in place to finish the year strong as we head into fall!
Happy organizing!
Pin It for Later!