Seven on Saturday 2/11/23
Welcome to Seven on Saturday where I recap my week on the blog and share some of the fabulous things I've found around the internet this week. I'm so glad you've joined me! Grab a cup of coffee and enjoy!
Oh, it's so bright and beautiful here on this lovely Saturday morning! I have a very quiet house all to myself today. Jeff and Caroline have been at a middle school overnighter at our church this weekend, so it's just Rosie and me hanging out together around here.
This week I started a major moving project within our home with the goal of setting up a craft studio and work space for myself on our second floor. I'll be posting all about this project next week, so stay tuned!
I've also been busy with some fun Valentine's crafts and treats.
I was invited to participate in the launch of The Handcrafted Society's blog hop series this month. This group features a different craft or art medium each month, and this month it was all about paper crafting with hearts.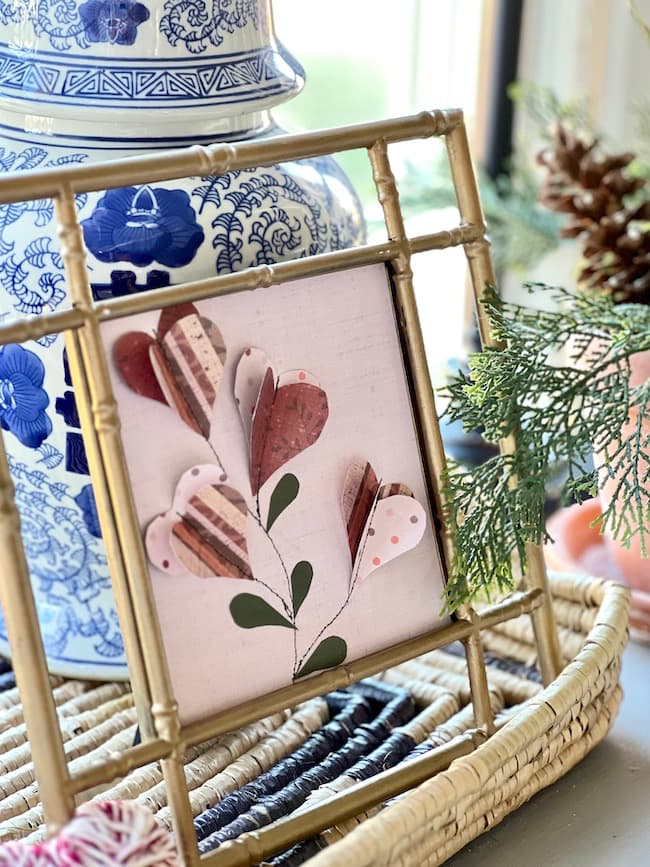 I created this framed 3D Valentine's paper art project to contribute to the fun!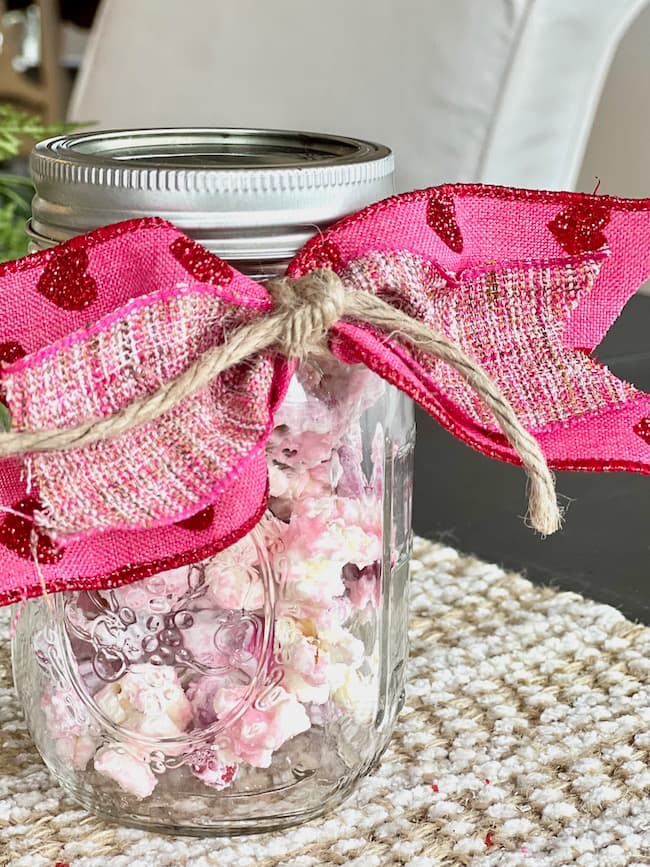 I also shared a delicious and super easy sweet and salty Valentine's Day treat on Friday. You can read all the details here.
Now for all of the lovely things I want to share with you this week:
1. I love corn salsa, and this corn salsa recipe looks delicious!
2. This creative use of faux tile is fabulous!
3. Host an outdoor dinner party in a greenhouse! Crystal's view is breathtaking!
4. This flower wreath is super easy and so creative!
5. Stacy shares wonderful tips for growing a cottage garden!
6. This is such a pretty spring flower pot DIY!
7. This country cottage tablescape is just lovely!
Thanks so much for stopping by today! I hope you have a perfectly lovely weekend!
Happy Saturday!
By the way, do you follow me on all the socials?? If not, check out my Pinterest, Instagram, and Facebook and be sure to follow me on all the socials so you don't miss out on any of my holiday decorating and DIY ideas!