How to Make a Garden Theme DIY Baby Shower Banner
Spring is the time for showers! This garden themed DIY baby shower banner is fun to make and can work for any spring celebration!
Whether you're hosting a spring baby shower, bridal shower, or birthday party, a garden theme party banner is a great way to decorate your mantel and celebrate your guest of honor! Use this step by step tutorial and printable template to create beautiful baby shower garlands.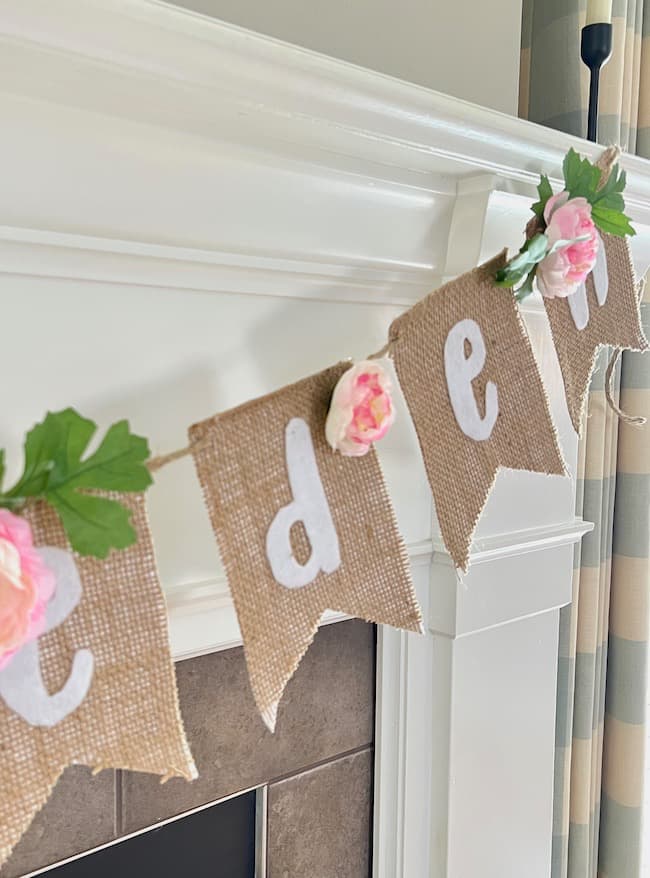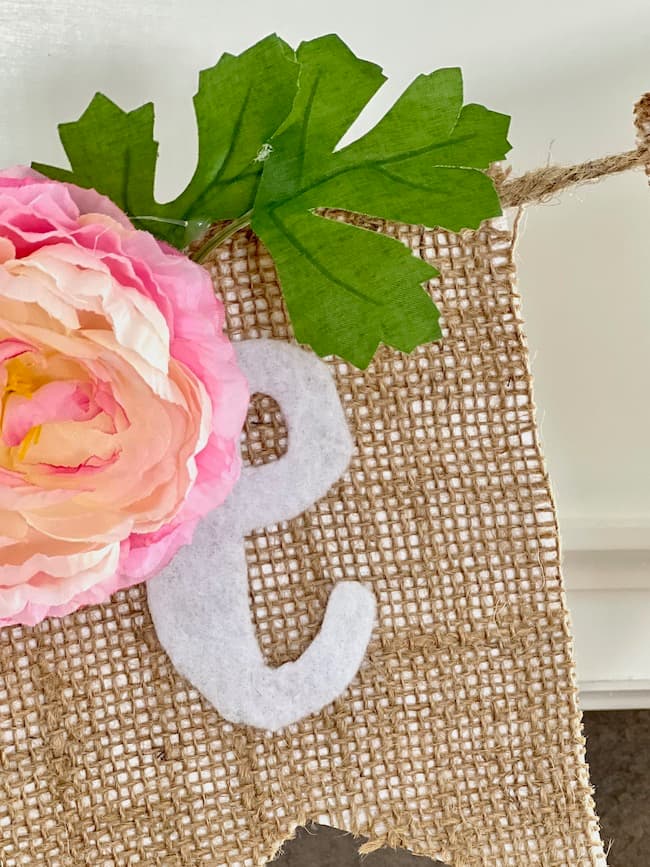 (This post contains affiliate links, so I may earn a small commission when you make a purchase through links on my site at no additional cost to you. As an Amazon Associate I earn from qualifying purchases.)
There is a lot of excitement around our home these days!
In just a little over a month and a half we're welcoming our first grandbaby into the family!! We are over the moon about our baby girl, and can't wait to meet her!
In anticipation of this precious arrival, I'm hosting a garden themed baby shower for our sweet daughter-in-love and her little bundle of joy! A garden theme just seems appropriate for our sweet Eden.
I have LOTS to do to get our home ready to celebrate, and I'll be sharing a few of the DIY baby shower ideas and party decorations over the next couple of weeks as I prepare for this special day.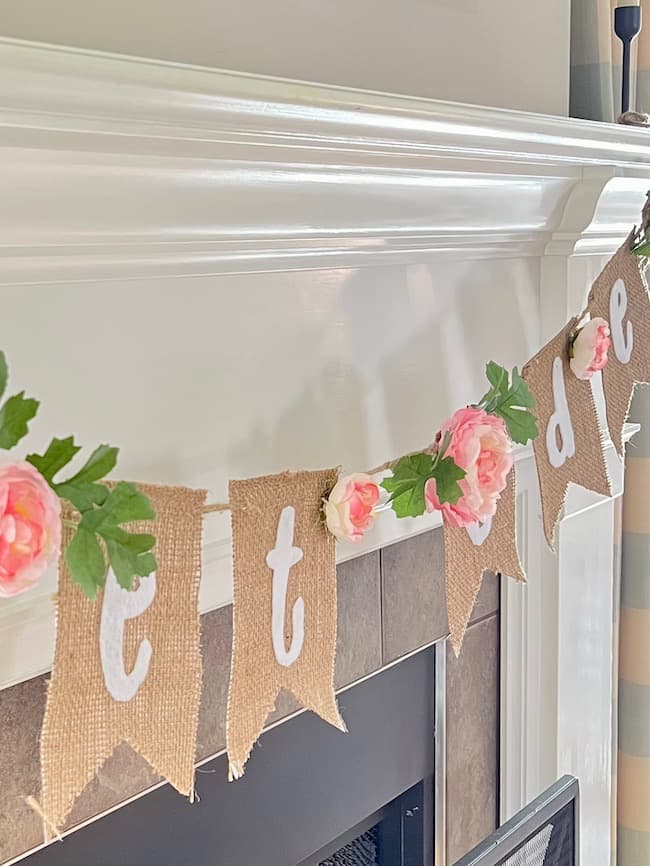 Every shower or party needs a festive banner to celebrate the guest of honor, and today I'm sharing how I created this adorable garden-themed banner for our party! It's a perfect way to add a festive touch to a mantel, a door way, mirror, or window and the materials I used are great for a variety of feminine party themes.
Different ways to make a shower banner:
There are many ways to make a party banner.
Decide what materials you will use and your color scheme. You can keep it simple and create a paper banner using beautiful card stock or scrapbook paper. You can make your banner from printed fabric, felt, or burlap. I used a combination of burlap layered over card stock for this banner because I found the burlap I used needed a little more structure to keep it from curling.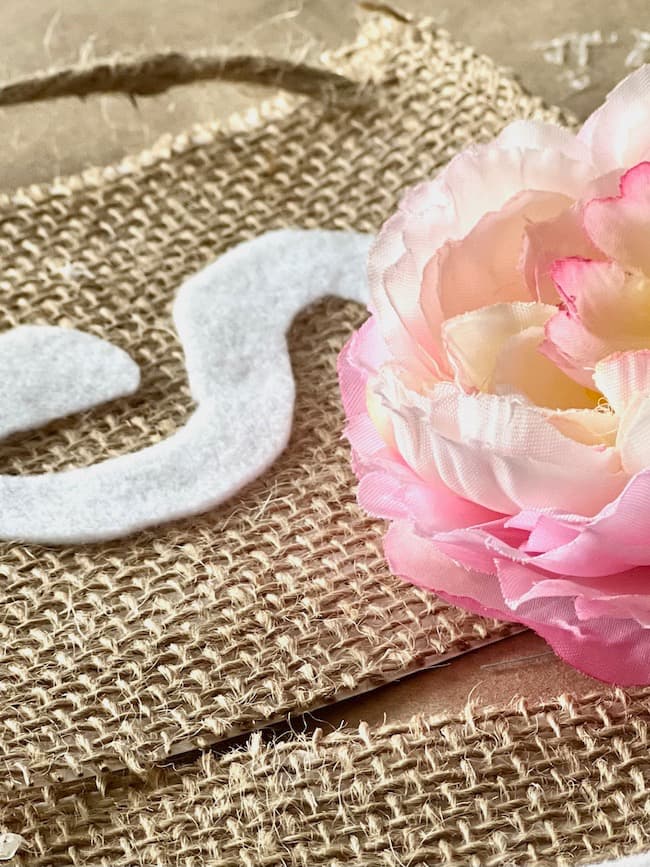 You need to decide the shape of the pennant backdrops for your letters. I made this banner using dovetail shapes for the backdrops. You could also make triangular pennant shapes, a vertical rectangular shape, or a gonfalon design for your backdrops.
Decide how you'll create the letters. What font will you use? Do you want it to be fancy or fun? All caps, no caps, or a combination? I don't have a Cricut machine to design and create my letters. I found a font that I liked in Canva and created templates for my letters there. Then I printed them out on paper to make my pattern.
You'll also need some type of string or ribbon to connect your letters together. I'm using jute string for this banner. Pink ribbon would also be a pretty option.
Supplies to make this banner:
letter templates (see free printable template below)
hot glue gun and glue sticks
Shop the Supplies
---

---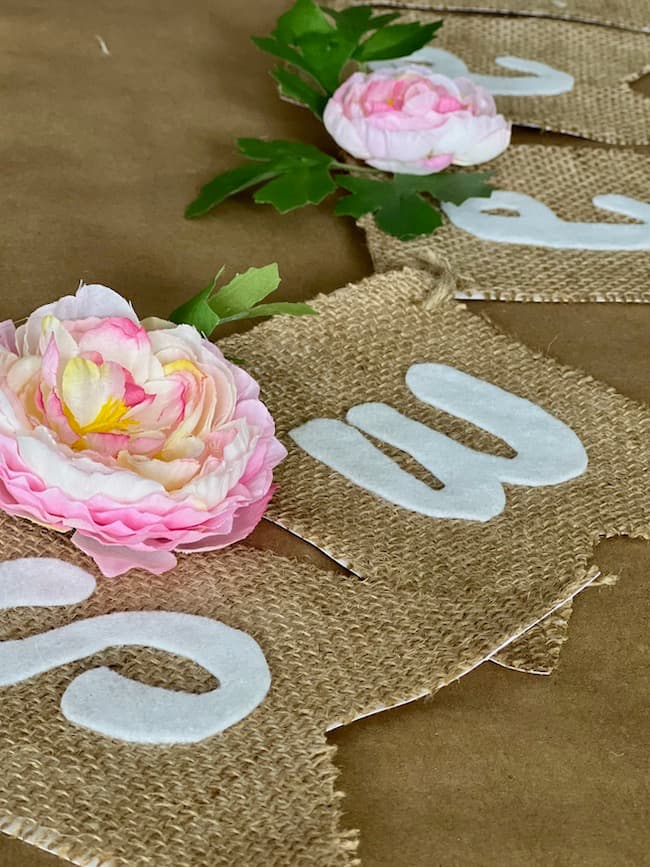 How do you make a DIY banner or garland for a baby shower?
Step 1: Create a template for your pennants.
I used a piece of card stock and created a dovetail shape pennant template.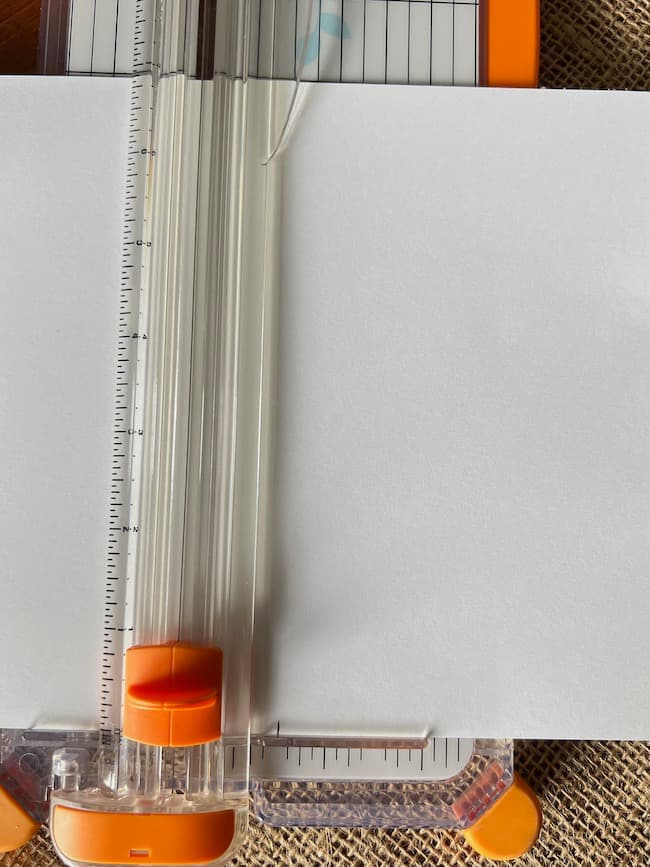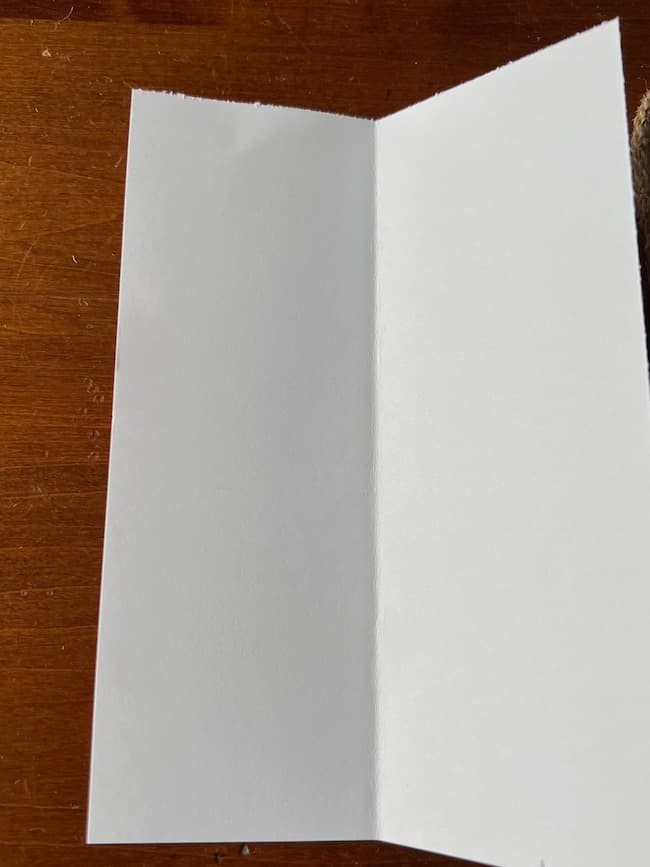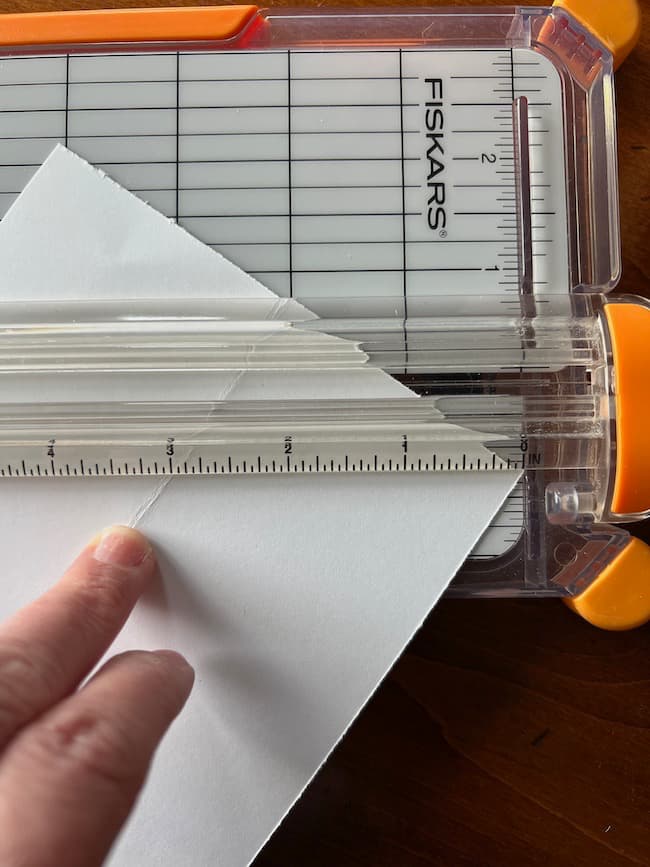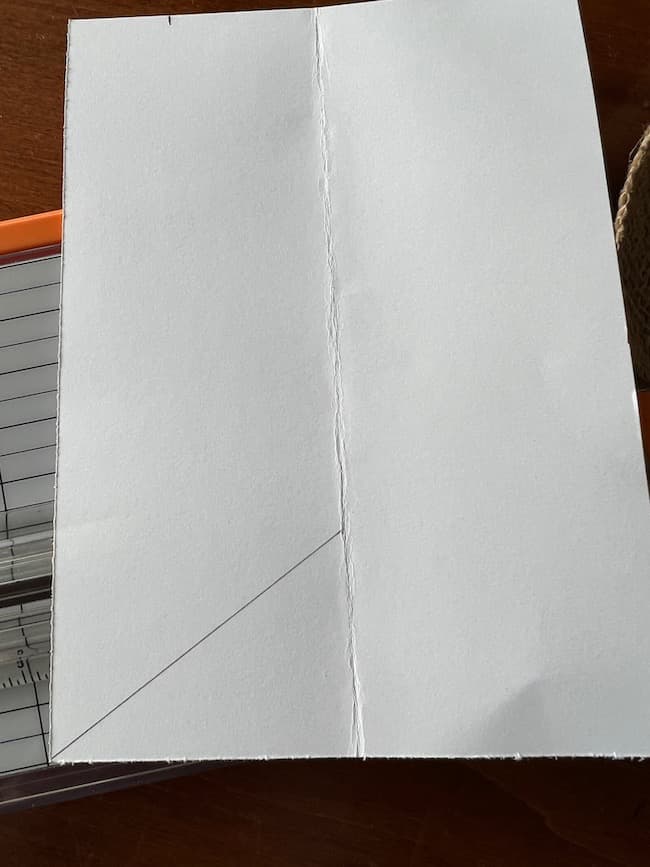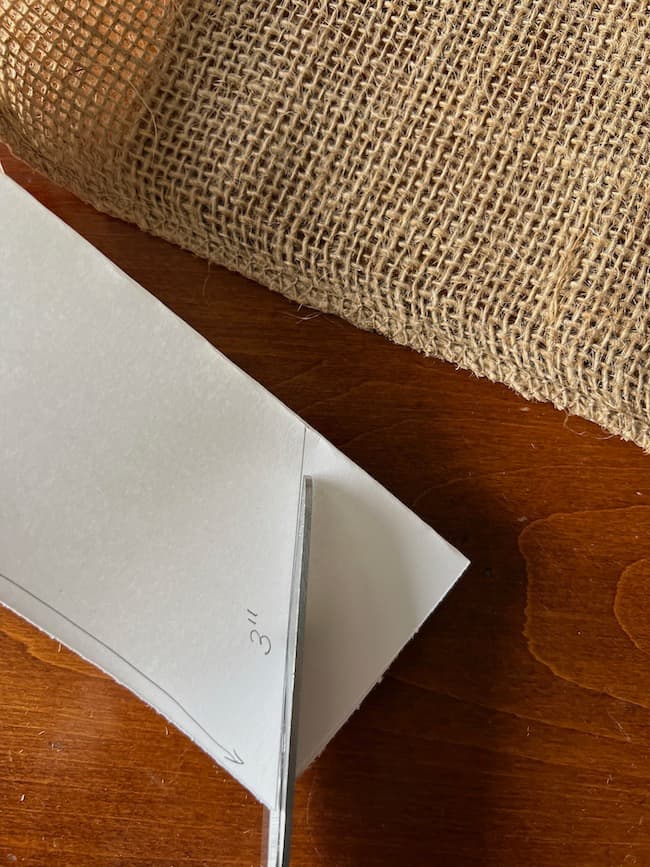 The pennant is 7″ long and 5′ wide. To create the dovetail shape at the bottom, fold your template piece in half lengthwise and mark the diagonal angle you like. I started at the bottom tip and measured 3″ to the middle fold to create my shape.
Step 2: Cut out the burlap pennants.
Use the template and cut out the number of dovetail pennants you need from burlap.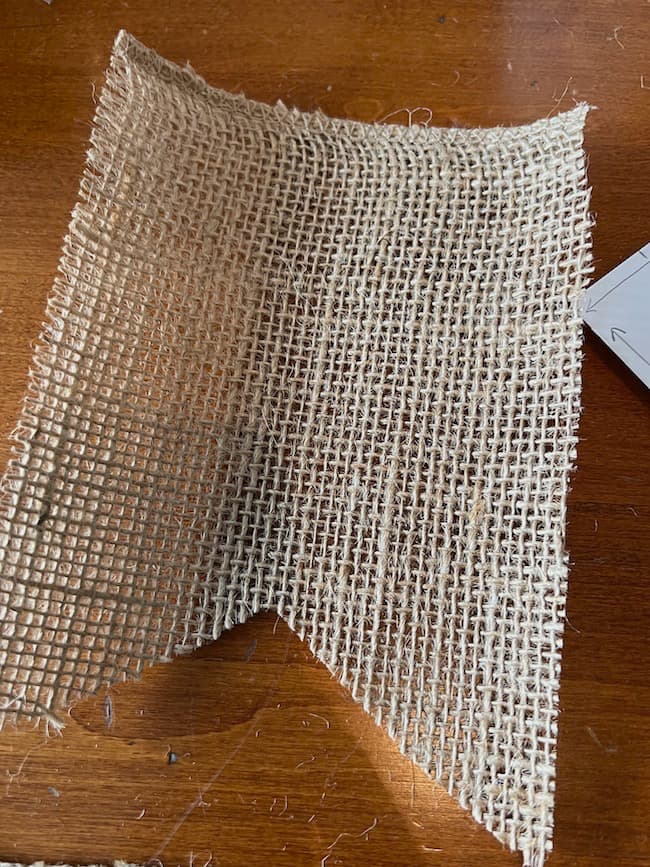 I found this particular burlap wanted to roll up, so I cut out card stock shapes to back the burlap to help it hold its shape better.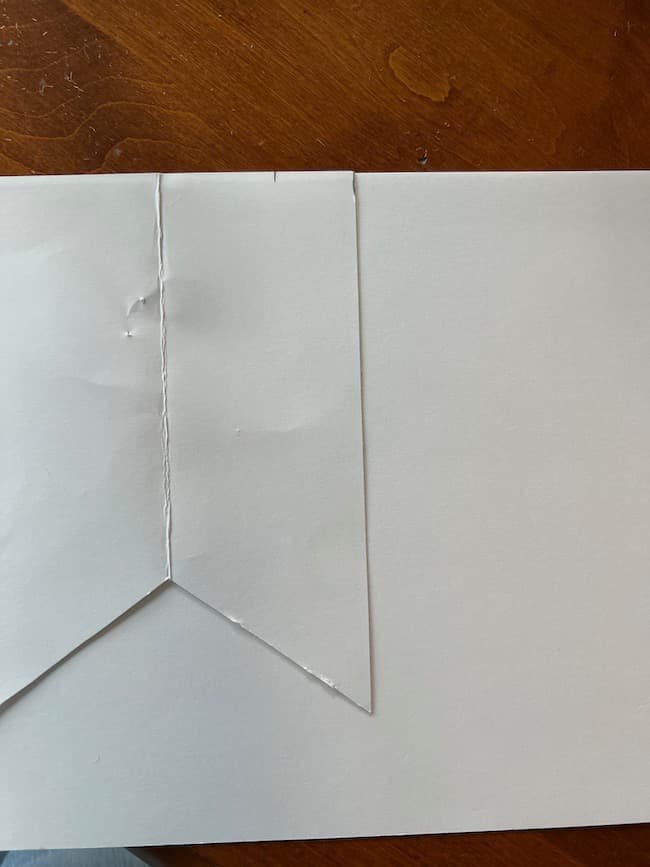 Step 3: Create the letter templates and cut out the letters.
Use Canva to select a font for your letters. I used the Blueberry Outline font on Canva to create these letters. You can choose from hundreds of fonts to create the look you like.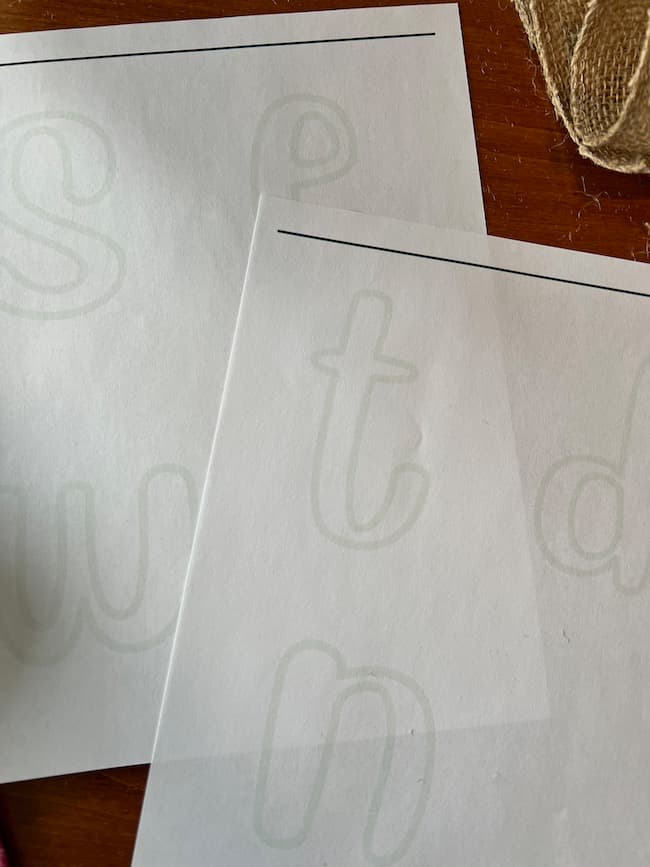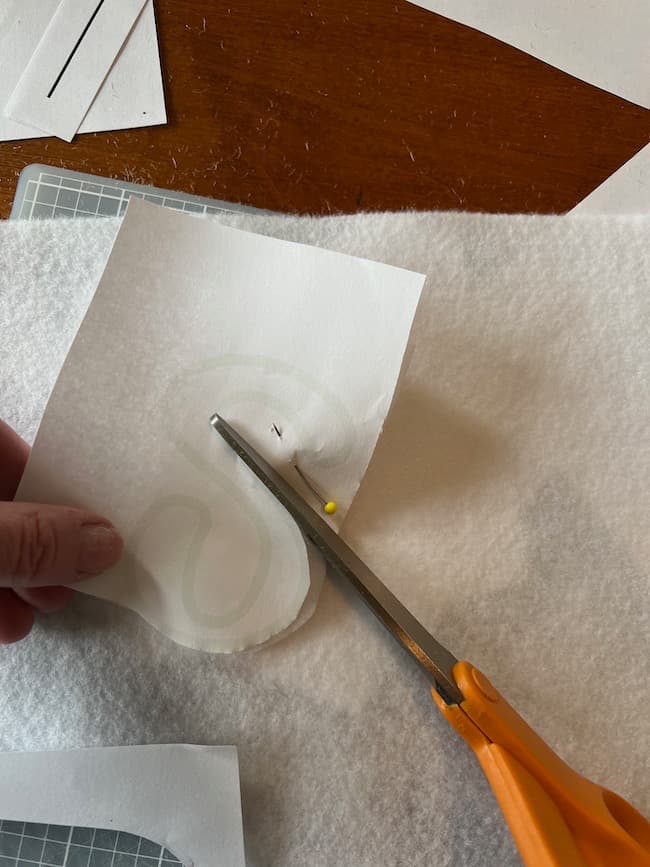 If you like the look of my banner, you can use the free download below to create a template for the shapes and letters.
Step 4: Glue the burlap to the paper backing.
If you find you need a little extra support for your burlap, use Mod Podge to secure the burlap to the card stock backing.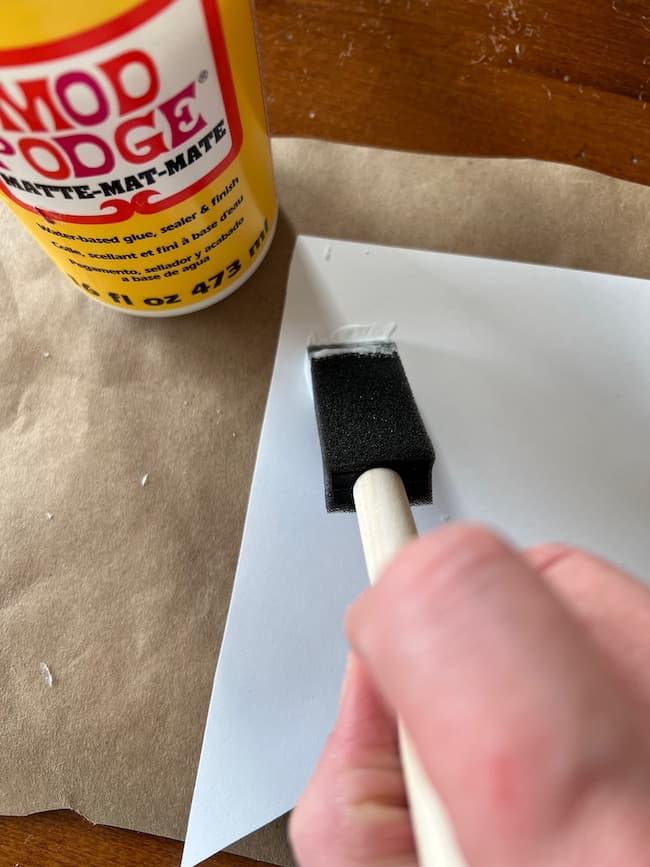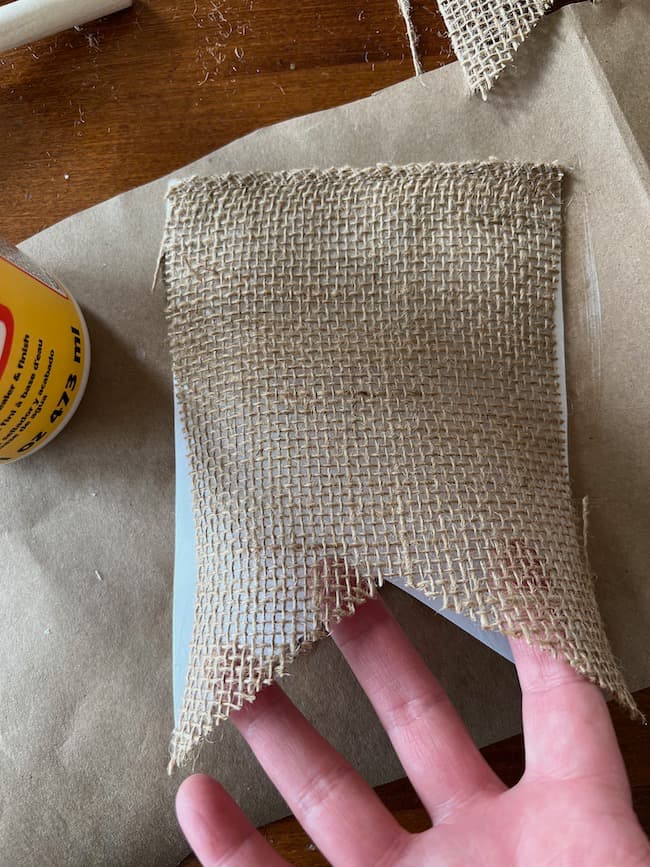 I used a foam brush to apply a thin layer to the paper and then added the burlap. Once the glue is dried, trim your dovetail pennants so that no paper sticks out beyond the burlap.
Step 5: Glue the letters to the pennants.
Use Mod Podge to glue the letters to the pennant backings.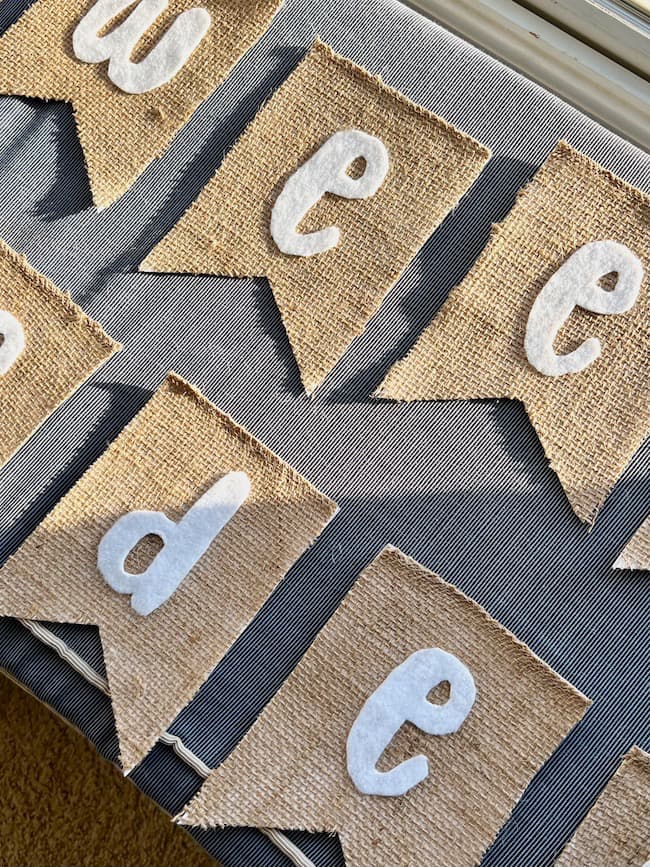 Steps 6: String the banner together.
Use a hole punch to punch holes close the to top of your dovetail pennants. String the jute through the holes so that the string passes along the back side of the pennants.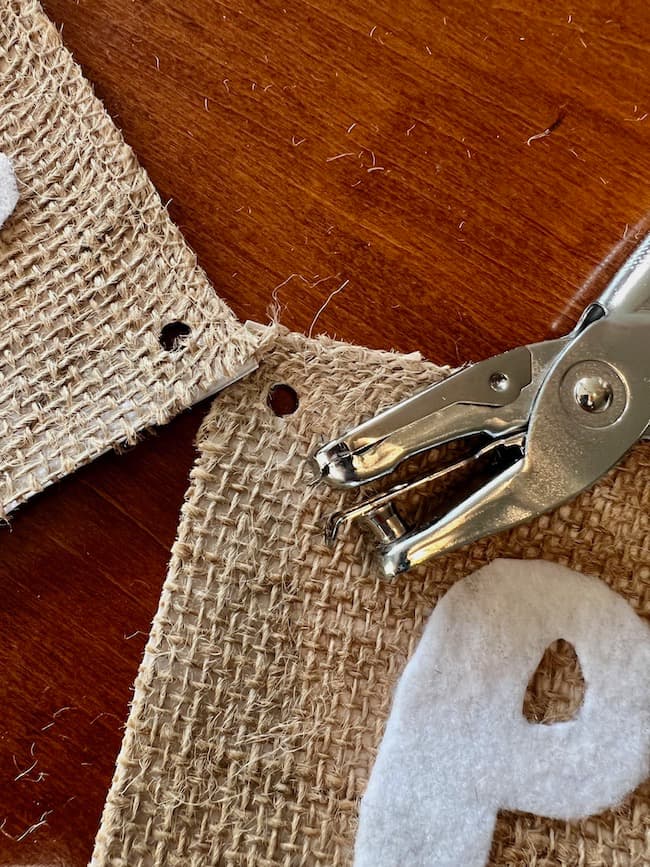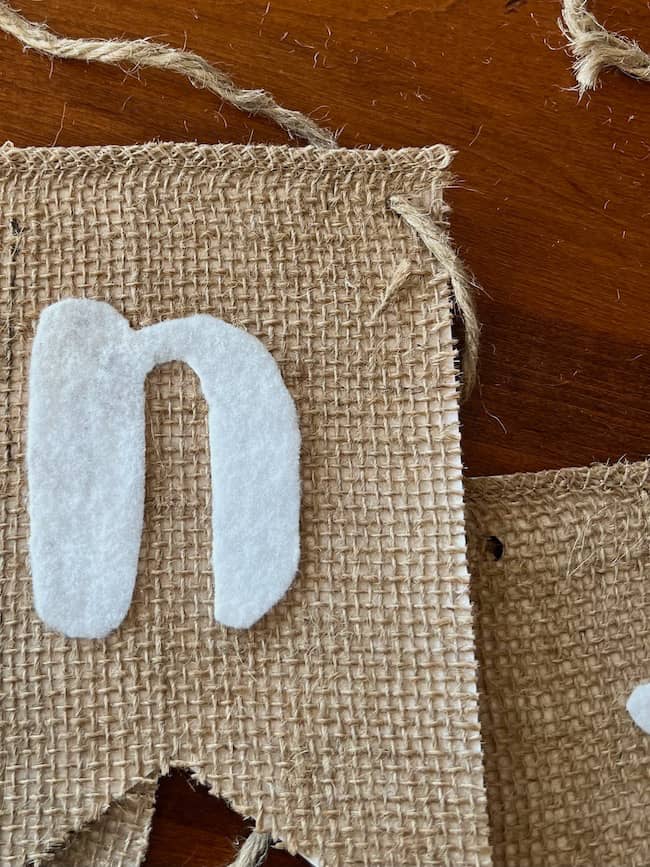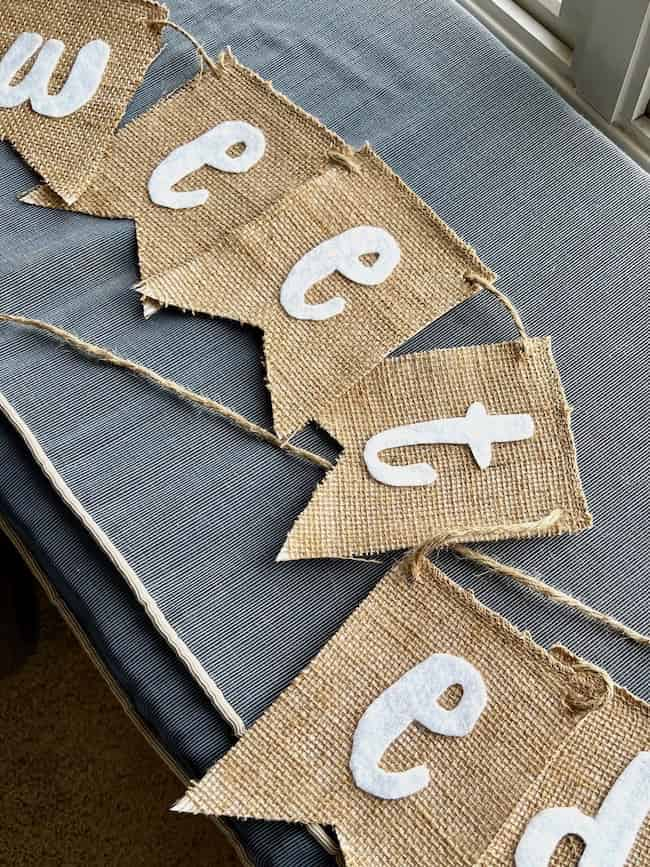 You can slide the pennants along the string to space them how you like.
Step 7: Add flowers.
Pull the blooms off some faux flowers and a few leaves and scatter them along the banner garland where you like them. Use hot glue to adhere them to the banner.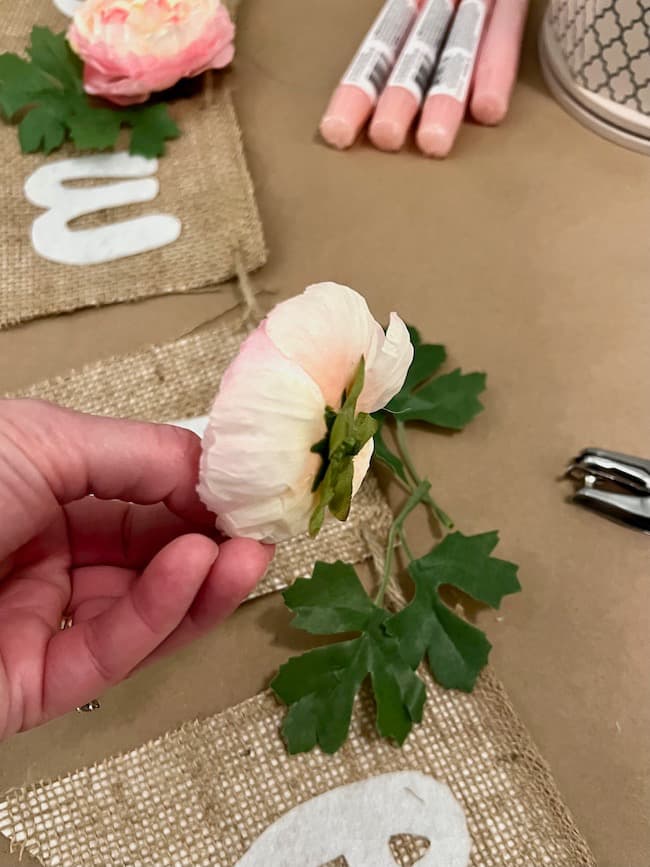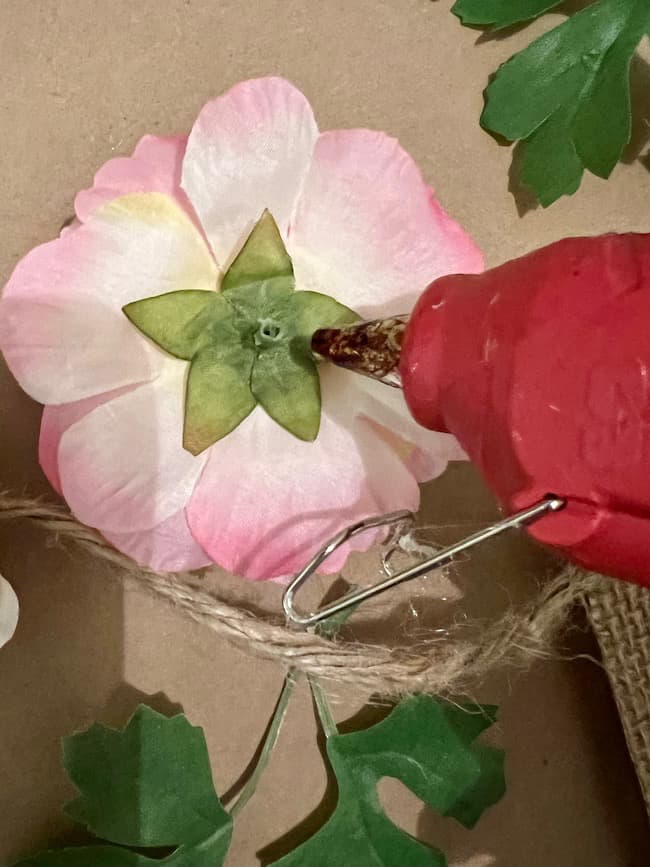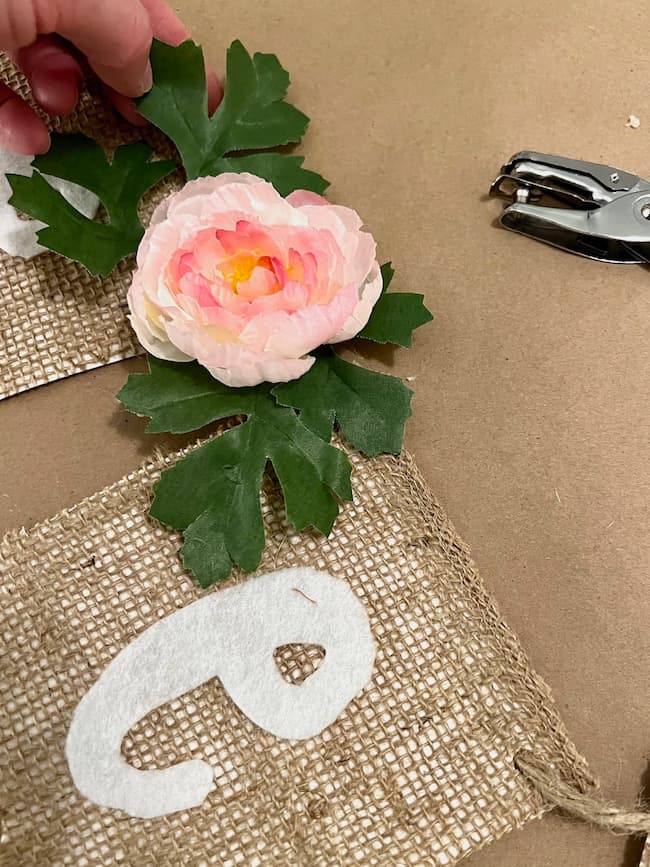 If you don't have faux stems on hand, you could make paper flowers from coffee filters or create tissue paper pom poms for the banner.
Step 8: Hang your banner.
After the glue has dried, your banner is ready to hang! You can hang the banner across your mantle, on a window, in an archway, or along the gift table.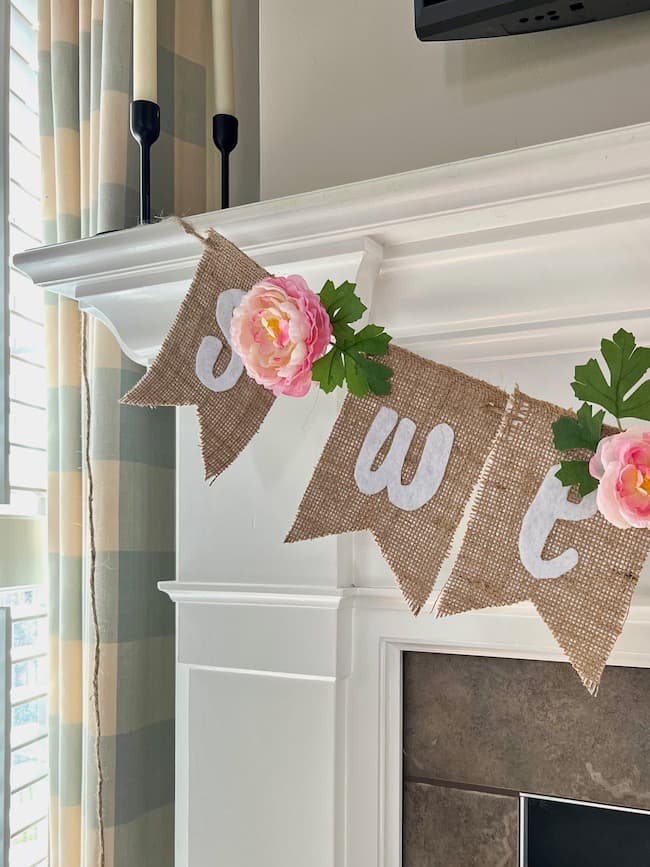 Shop the Look:
If you're in a time crunch, and a DIY baby shower banner isn't an option, you can find ready-made or printable baby shower banners. These lovely garden-themed banners are so pretty!

---
Do you like to make your own decorations for the parties and showers you host? I love adding personal touches when I host. If you're hosting this spring, I hope these banner decoration ideas inspire you to create some easy DIY baby shower decorations for your big day!
Pin It for Later!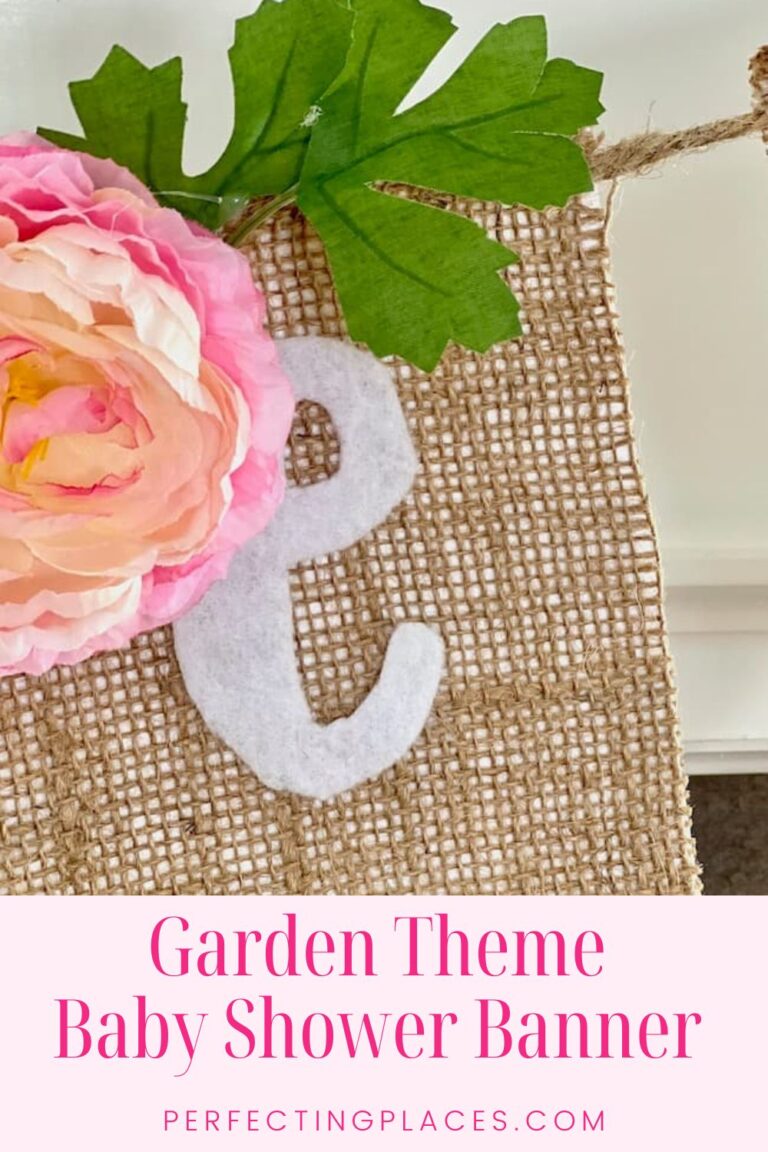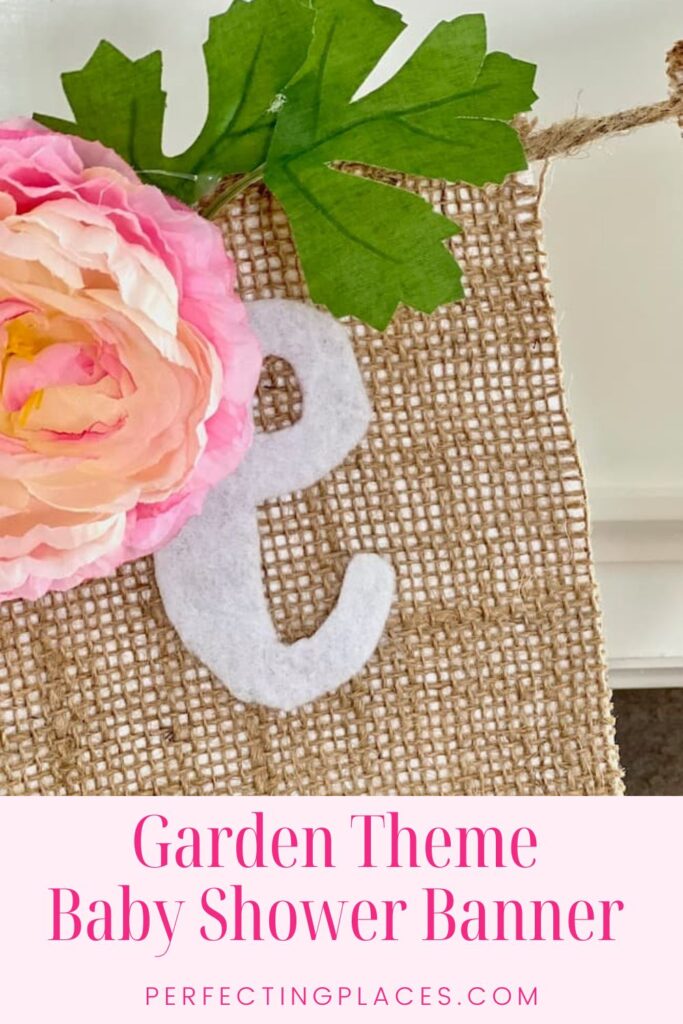 By the way, do you follow me on all the socials? If not, check out my Pinterest, Instagram, and Facebook and be sure to follow along so you don't miss out on any of my decorating and DIY ideas.