A Few Christmas Organizing Ideas for After Christmas
Oh, how I love the week between Christmas and New Year's Eve!
I like to just completely stop and enjoy some downtime. I haven't touched any Christmas decorations yet, with the exception of putting away our Christmas dishes. If you're looking for me during the week after Christmas, you can usually find me here.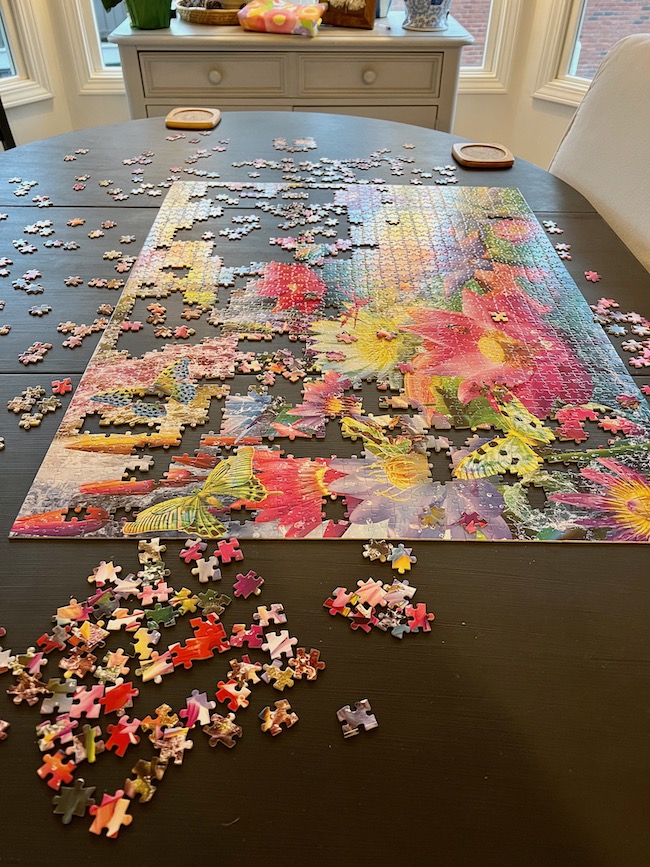 My husband and I love to work jigsaw puzzles, but the only time we manage to do them is the week between Christmas and New Year's Day. This year we've stationed ourselves at the kitchen table. I think this one will be finished by the end of the day!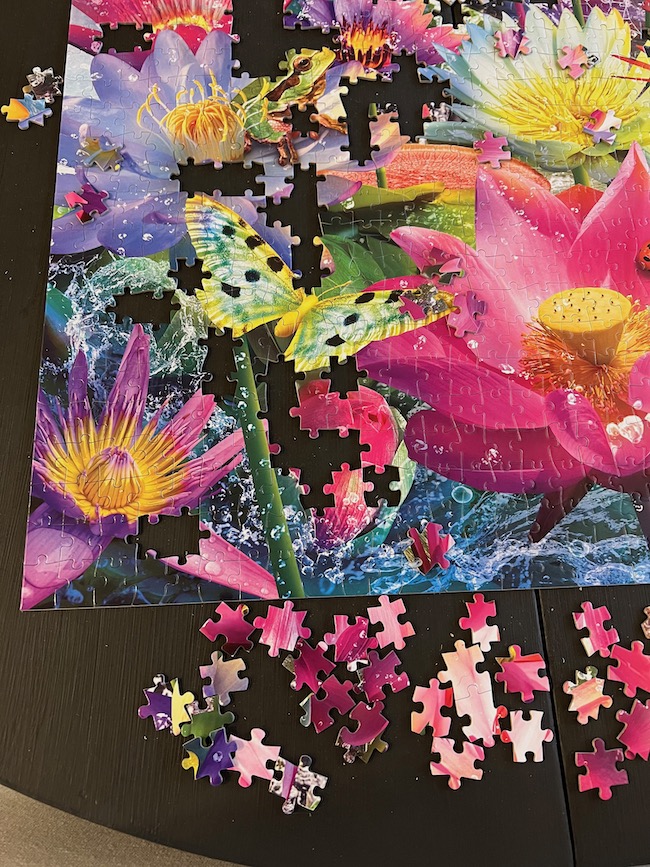 In between puzzle working sessions, I do have a few random thoughts about putting away Christmas decorations and ideas for next Christmas. I'm planning a major Christmas decor re-organization this year, so I have been gathering a few supplies to pull that off.
(This post contains affiliate links, so I may earn a small commission when you make a purchase through links on my site at no additional cost to you. As an Amazon Associate I earn from qualifying purchases.)
There are some great organizers from Amazon. I like the green!
I also like to use lots of smaller clear plastic lidded containers to sort my Christmas balls by colors.
As I mentioned, I'm doing a big switch-up and moving our Christmas decor to a storage space in our basement that's easier to access. Since I'm still in puzzle-working mode and we are hosting a small New Year's Eve gathering on Friday night, that switch-up may get pushed to next week!
I'm also thinking ahead to next year's Christmas color scheme, and as I'm out and about this week, I may add a few new color additions for next year's theme! A little early planning now will give me a great jump start for next year.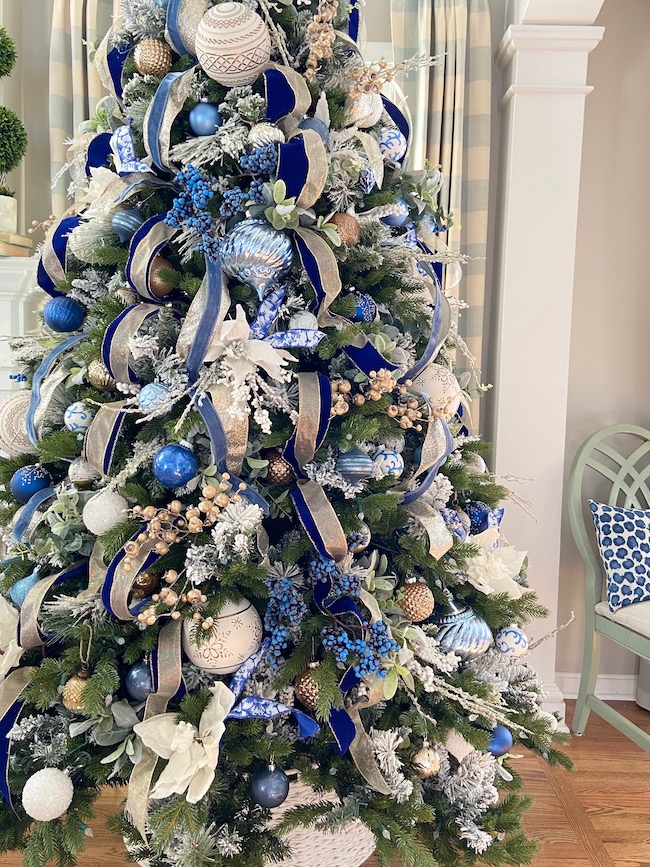 I'm proud of myself that I manage to stick with our blue, gold, and cream scheme in our living room this year! If you've followed along through Christmas, you know that I've been unsuccessful in the past with sticking to anything other than traditional red on my tree. Red will probably make an appearance again next year — along with a little pink! We'll see how that all plays out when Christmas decorating season rolls around next year!
If you'd like more tips for taking down and putting away Christmas decor you can read about it here.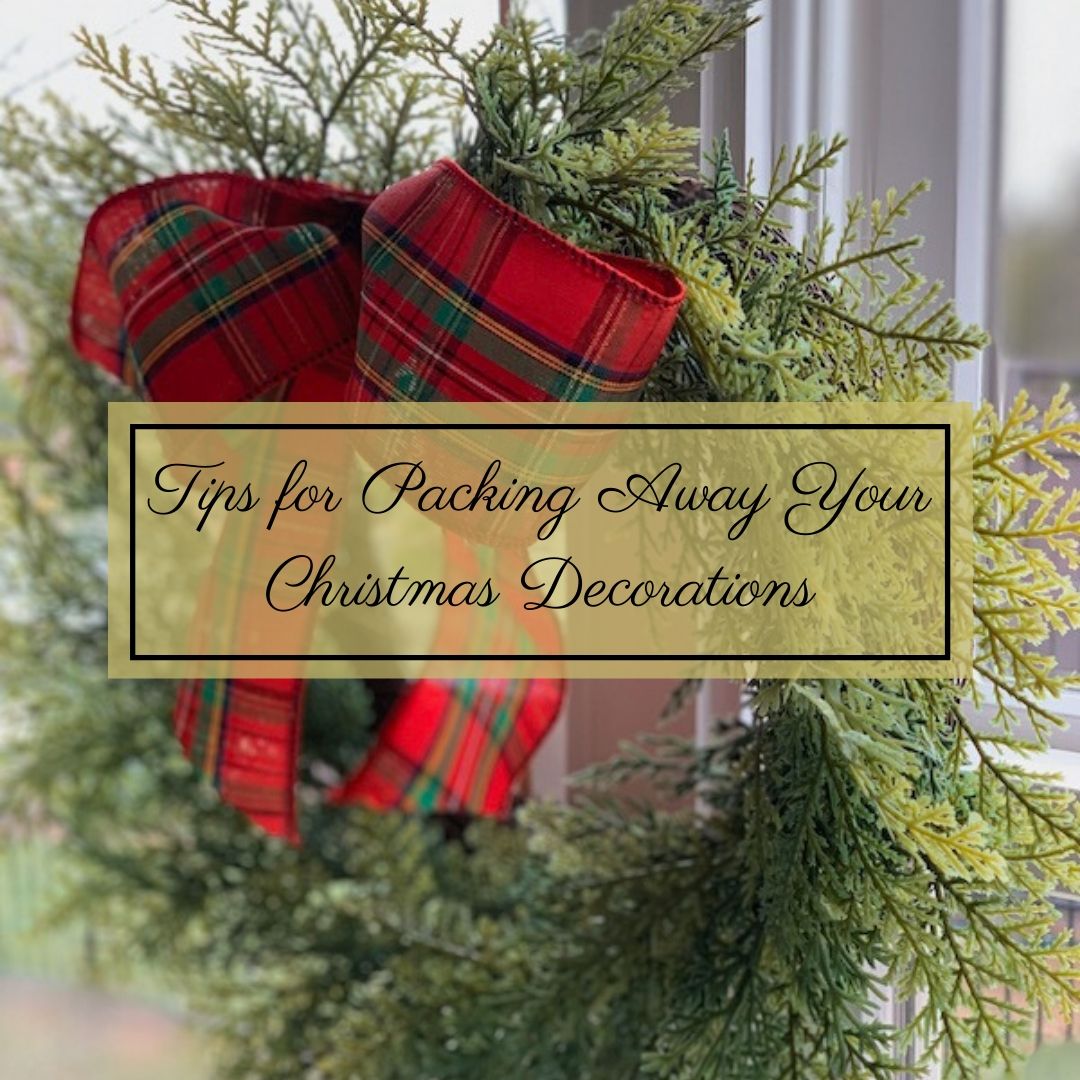 That's all the Christmas organizing I can muster up right now!
I've got to get back to my puzzle!!
Thanks for stopping by!