The Best Cozy Lakehouse Decor Ideas
Do you have a house on the lake or vacation home? I'm sharing the best cozy lakehouse decor ideas and paint colors to help you create the perfect getaway retreat for you and your guests.
A lakeside home or cottage is the perfect spot to getaway from the cares of the world to relax and renew. Create a welcoming place for your friends and family to gather with these lakehouse decorating tips.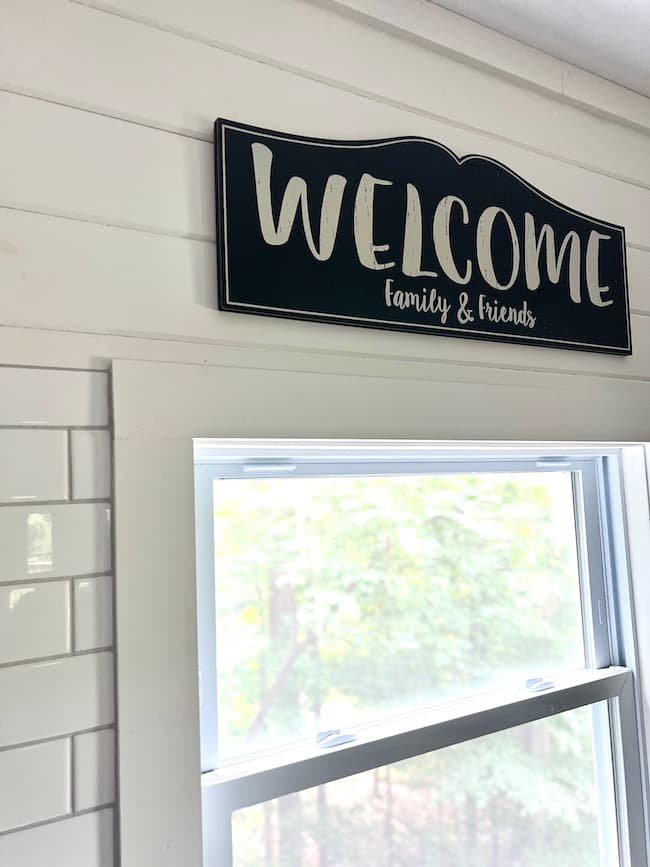 (This post contains affiliate links, so I may earn a small commission when you make a purchase through links on my site at no additional cost to you. As an Amazon Associate I earn from qualifying purchases.)
Our family has been so blessed through the years to have memories of time spent on the lake. 
Between family members with lakehouses and houseboats, and generous friends who've opened their lakehomes to us, our kids have many fond memories of summers on the lake.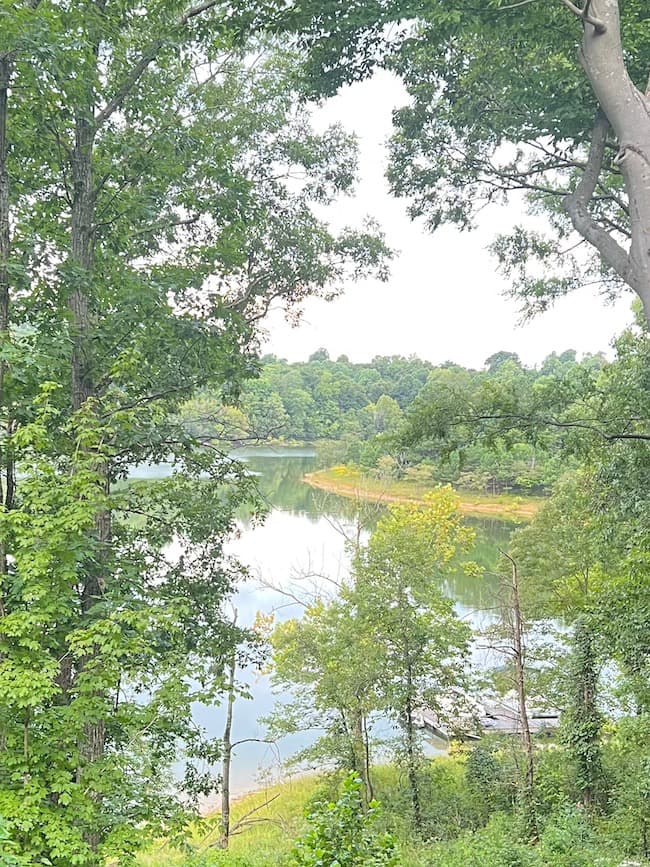 We have dear family friends that we've shared lake trips with for the past 18 years! They were able to realize a life-long dream of building and owning their own home on the lake about 4 years ago. 
They've done their share of scraping and scrapping to create a beautiful home that's become such a special place for our family and so many others! 
They love sharing their home and generously welcoming family and friends into their happy place, and we're so proud of and for them as they've built so much of it themselves.
I've helped them with color choices along the way, and this weekend was no exception. Armed with my Sherwin-Wiliams samples and swatches I helped them choose fun door colors for their exterior doors.
So today, I'm sharing a few glimpses of this special lake home, along with some great ideas to help you create a cozy retreat where you can welcome guests and make them feel at home in your house, whether it's on the lake or not.
1. Make comfortable beds with cozy linens.
You want your guests to feel comfortable and leave your lake home feeling rested and restored. One of the best ways to do that is providing comfortable beds made with cozy bed linens.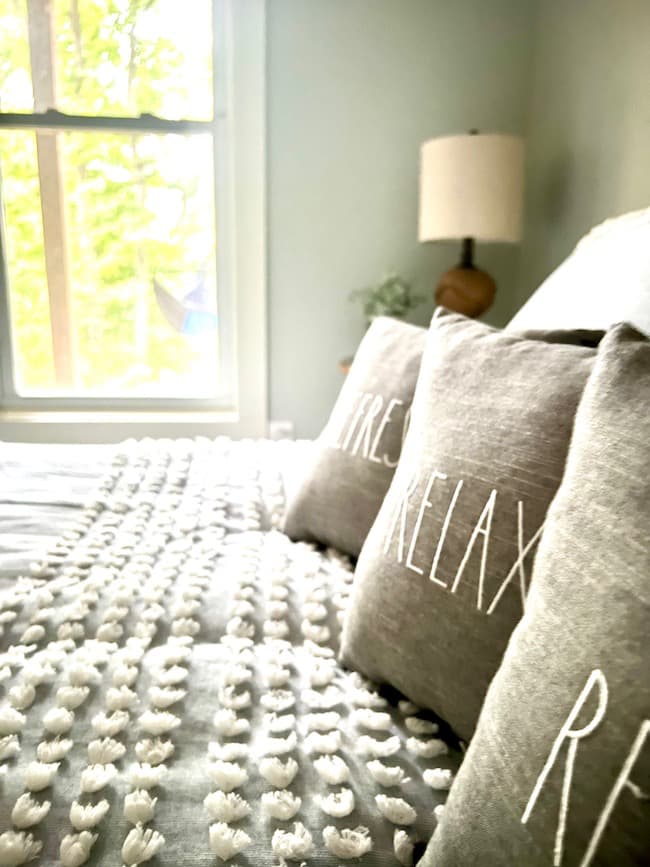 Soft quilts, cool sheets, cozy comforters or duvets can create a welcoming bed at the end of a day on the lake. 
Quality pillows make a big difference in a good night's sleep. 
Guests have different comfort levels and sleep preferences, so layering your beds with a variety of bed linens accommodates for a wide range of bedding preferences when sleeping.
---
Cozy Lakehouse Bedroom Decor 
2. Add personal touches in your lakehouse decor.
Lakehouse decor should be fun, personal, and reflect who you are and what's important to your family. It's a great place to add fun or silly memorabilia that has special meaning to you.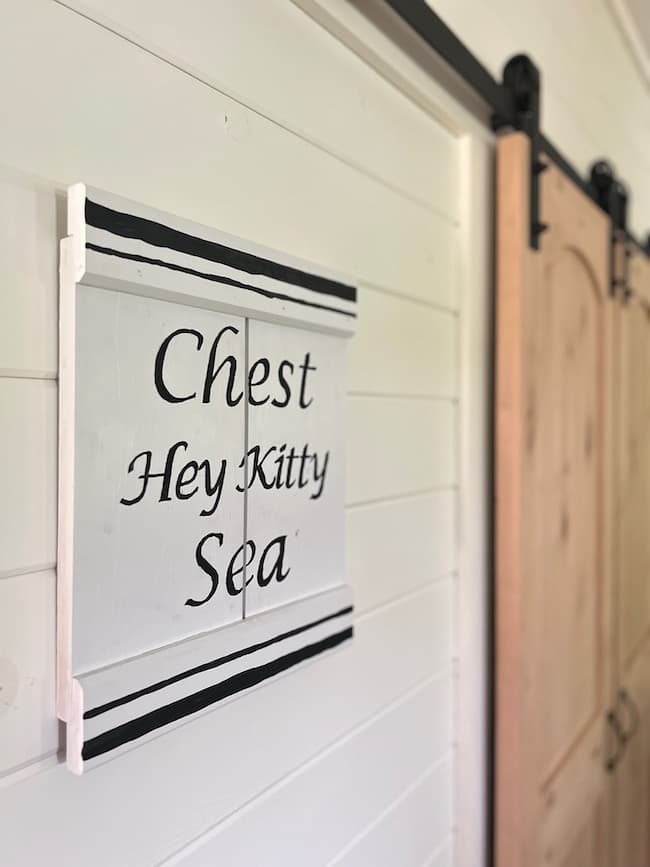 Can you guess what this wall art says? Here's a hint. Think about the game Mad Gab, and "Just Take It Easy!" – which of course, you should do when you're at the lake. 
Just seeing this sign makes me smile because it represents a special memory filled with lots of laughter from a girls' trip a few years ago! 
3. Create a gathering place in the kitchen.
You're sure to spend lots of time around the table for special meals at the lake – from big family breakfasts, to grill outs, or a fish fry from the day's catch.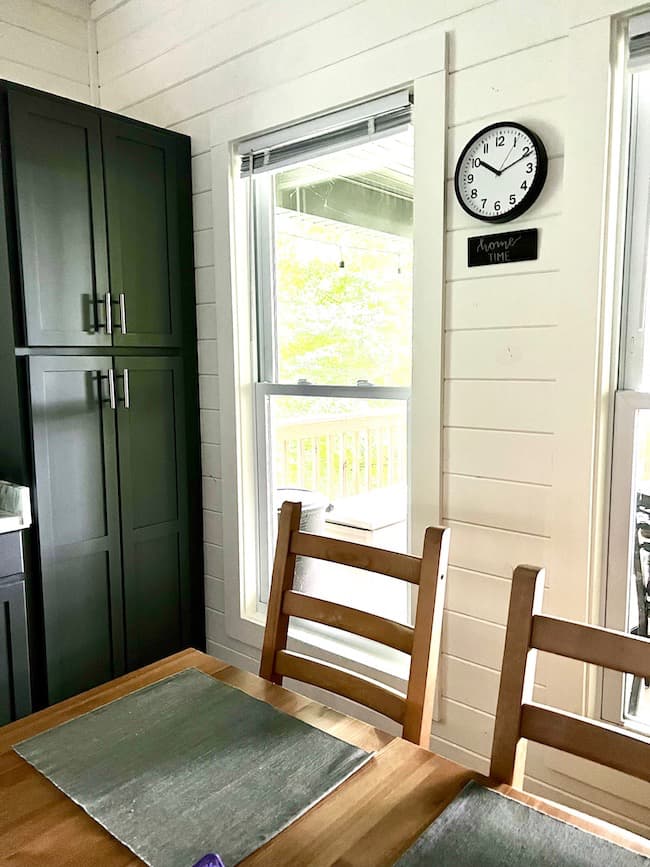 ---
Lake House Tabletop Decor
4. Provide a well-stocked kitchen for cooking and sharing meals.
Make sure your home-away-from-home still has all the comforts and conveniences of home with a well-stocked kitchen. You'll need cookware, bakeware, dishes, glasses, flatware, utensils, dish towels, table linens, and cleaning supplies! Make it easy to prepare those special meals in your home away from home.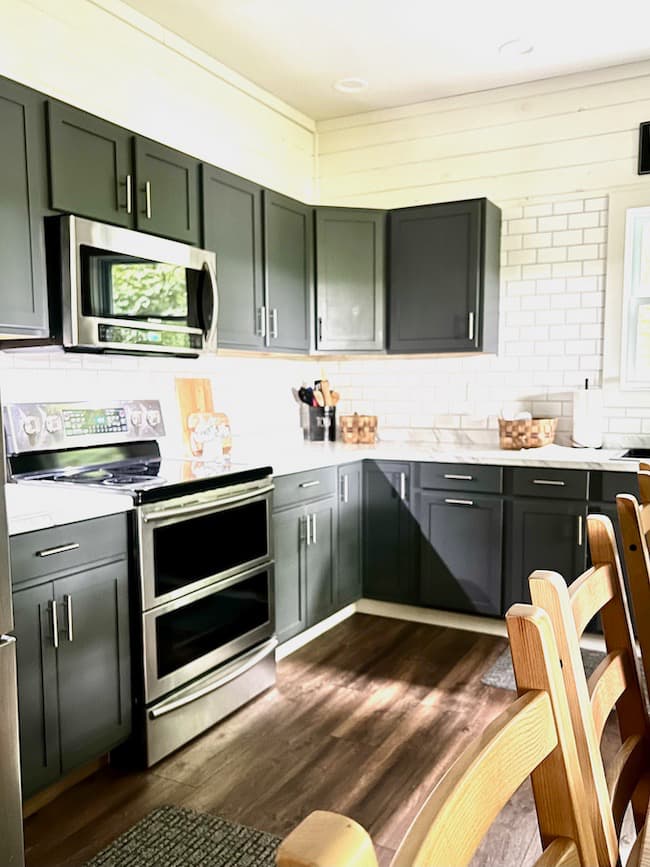 ---
Kitchen and Dining Supplies for the Lakehouse
5. Provide a well-stocked game closet.
Sometimes the weather doesn't cooperate for outdoor or water activities, so be sure to have a well-stocked closet full of games for all ages, as well as books and magazines for the readers in your crew.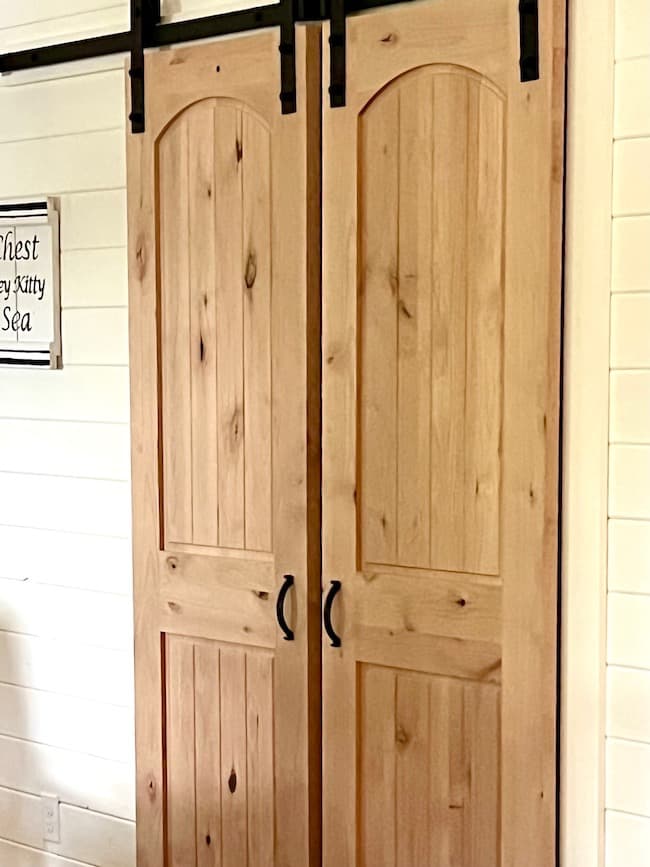 ---
These are some of our personal favorite family games.
6. Choose a lake house color palette that's restful and inviting.
A classic look will stand the test of time, and these beautiful shiplap walls painted Benjamin Moore White Dove (OC-17) are the perfect look for a soothing lake house wall color.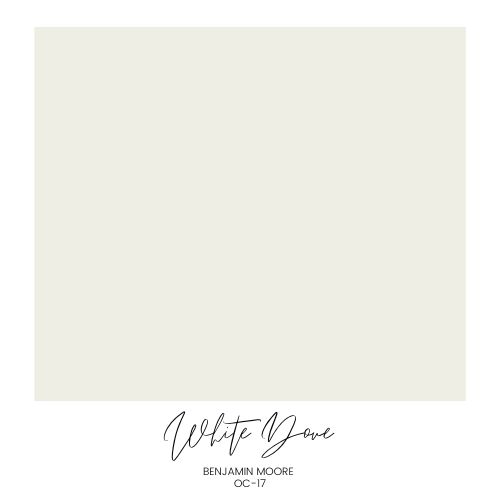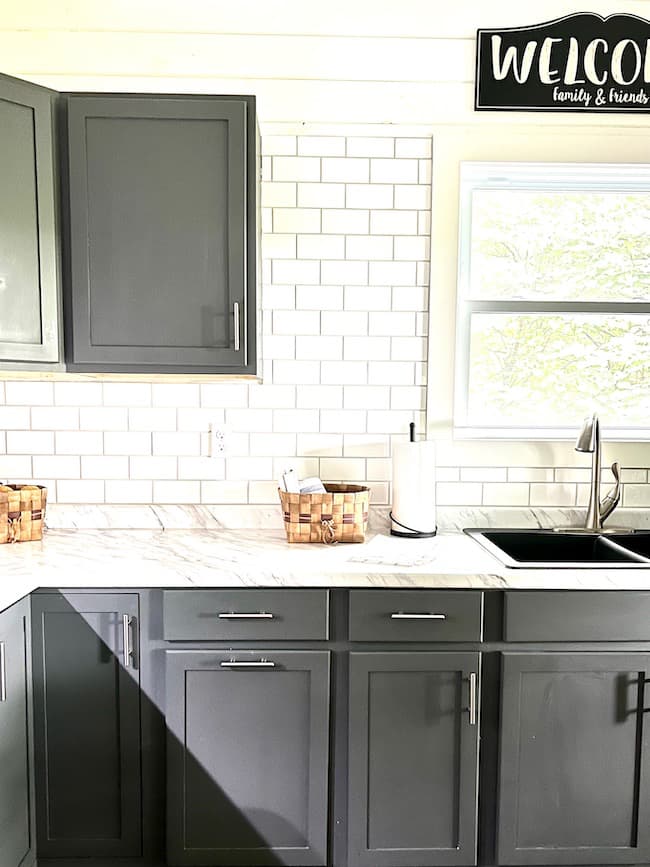 The kitchen cabinets painted Sherwin-Williams Peppercorn (SW 7674) are a nice rich color which adds contrast to the warm white, and create a fresh look that's timeless for the kitchen.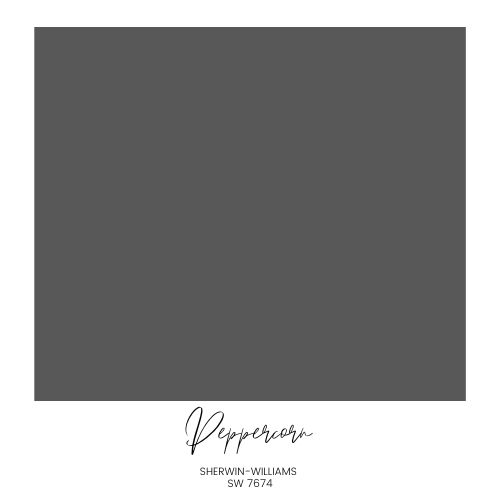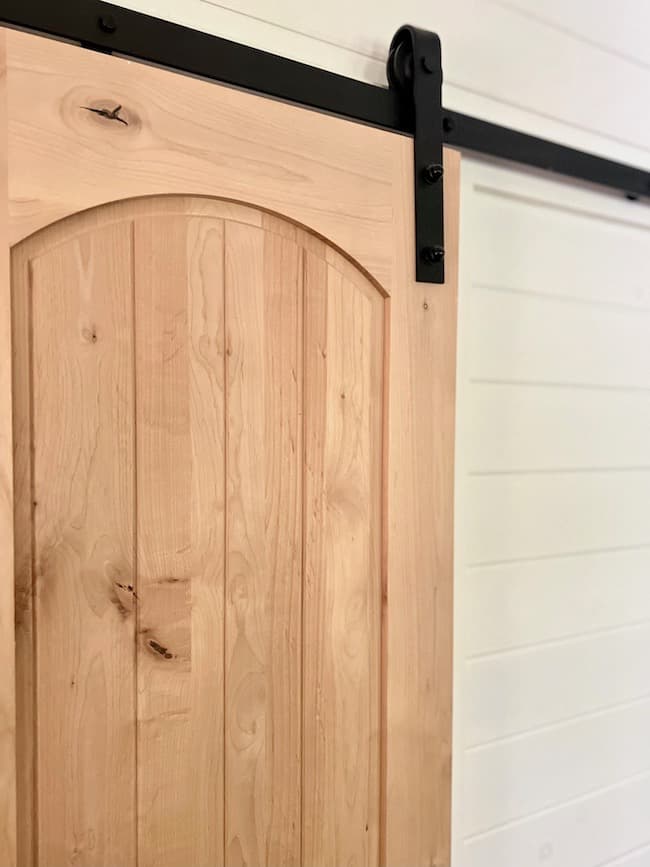 The natural wood interior doors add warmth to the space with all of the white and dark gray paint color.
In the lakehouse bedrooms create restful, spa-like areas for you and your guests to retreat.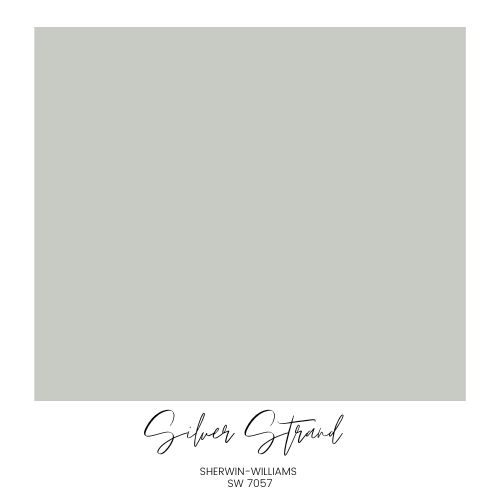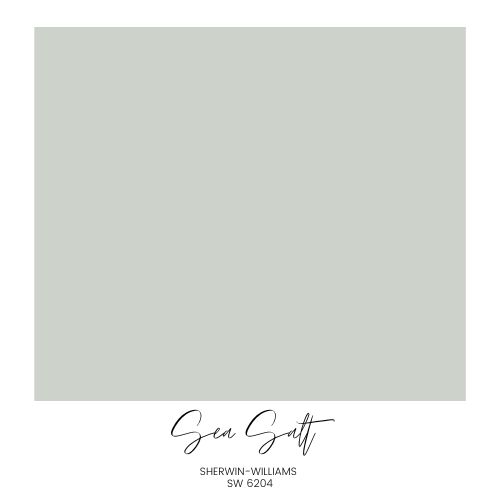 A soft neutral shade on the bedroom walls with soft blue or green undertones is the perfect wall color for bedrooms at the lake. Sherwin-Williams Sea Salt (SW 6204), or Silver Strand (SW 7057) are perfect options for creating a restful and relaxed feeling in the bedrooms.
7. Welcome guests with curb appeal and a fun front door color.
I've helped our friends with the interior and exterior colors for their home, and this weekend they wanted help with a fun front door color that would work with their siding and trim.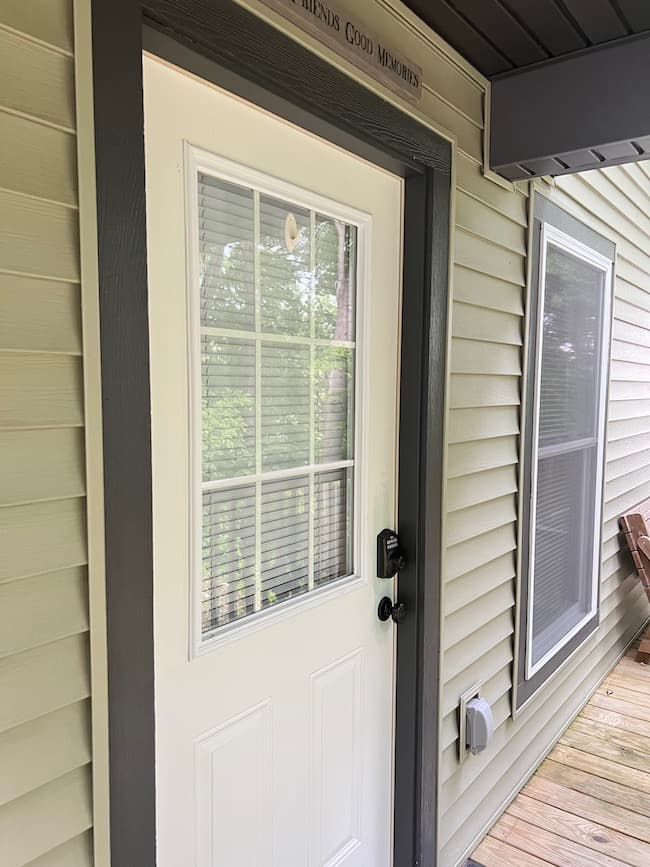 When they were building their home and selecting exterior colors four years ago, they wanted colors that would feel earthy and blend with the natural environment. White exterior time was not an option for them.
It wasn't that they didn't like white, but it was more of a practical reason. Their home is nestled in the woods, and they wanted exterior colors that would be easier to maintain. It's really hard to keep white exteriors clean in the woods, especially with so much moisture from the lake.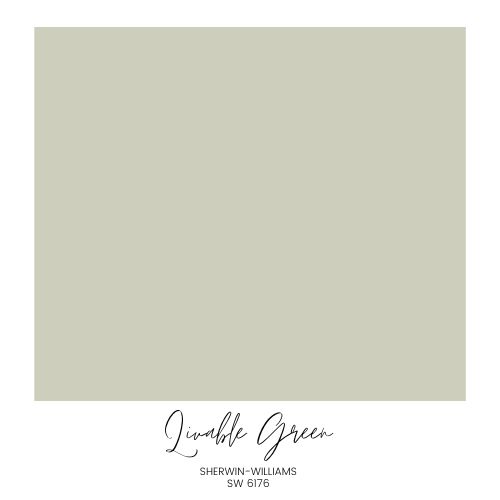 They went with green siding, that was one of the manufacturers predetermined colors. It's a sage green color very similar to Sherwin-Williams Livable Green (SW 6176).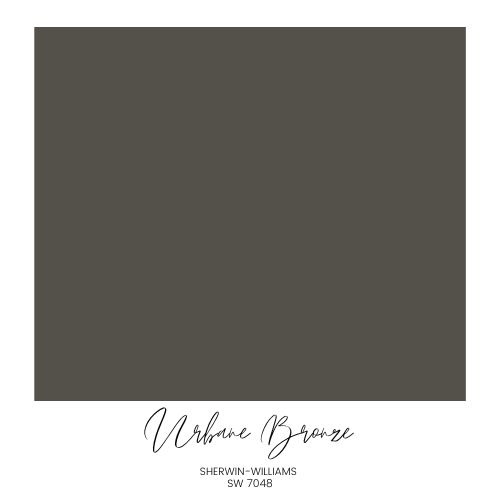 We paired it with trim painted Sherwin-Williams Urbane Bronze (SW 7048) for a "woodsy" look that is easy to maintain.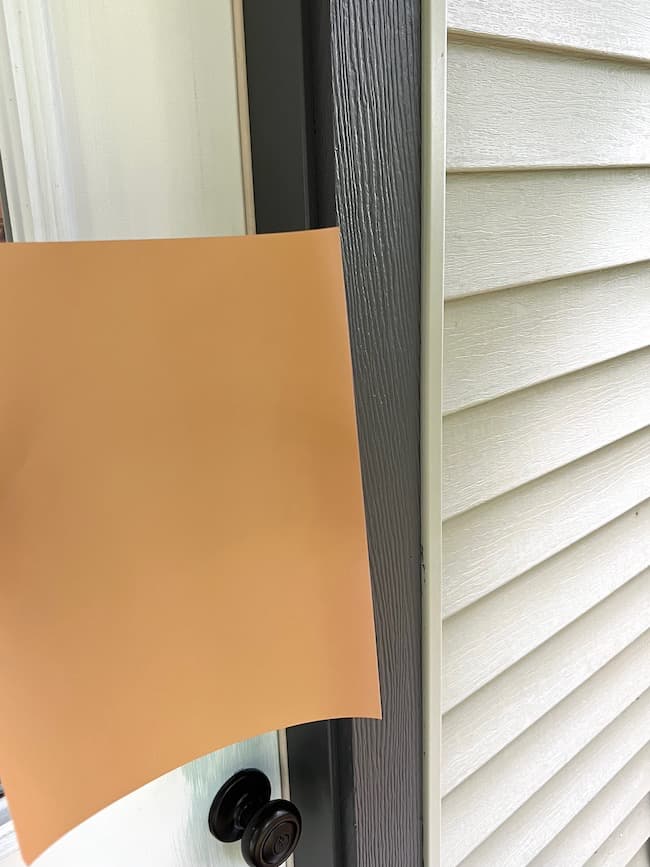 They wanted a fun pop of color for their front door, and we chose Sherwin-Williams Eastlake Gold (SW 0009) . The color still needs to be a somewhat toned-down color to use with the sage green siding color, so Eastlake Gold provides enough of a "pop" without overwhelming the sage green siding.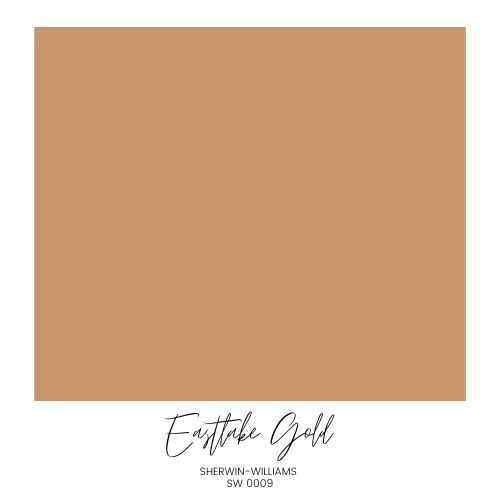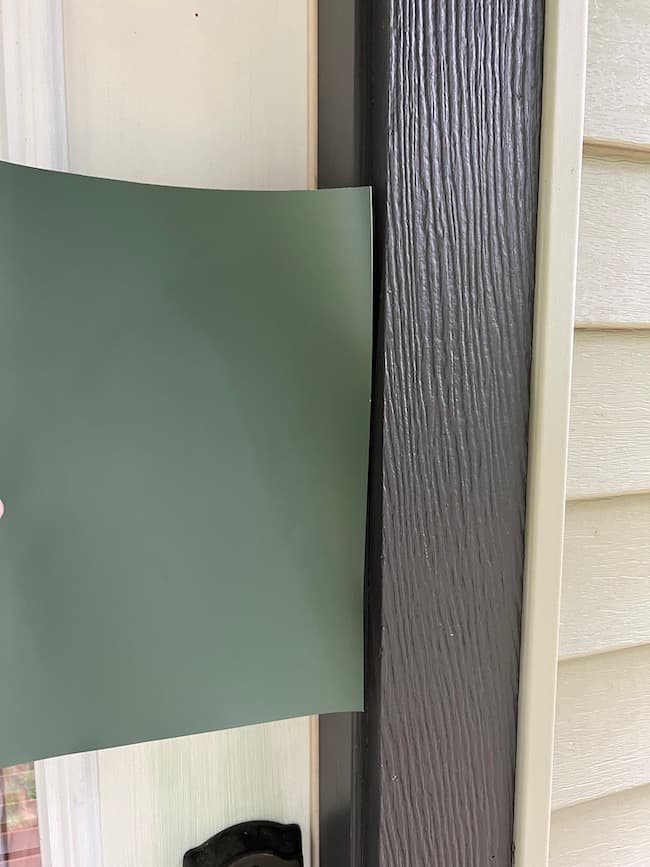 We also chose SW Basil for the series of exterior doors across their lower level balcony. It's a rich green that complements the color of the siding.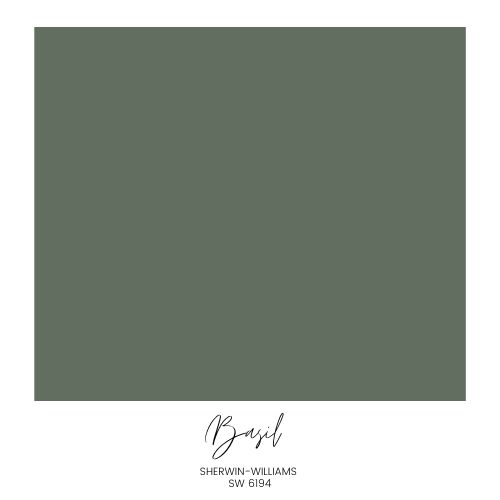 If you're looking for more exterior door color ideas you might enjoy this post or this post.
---
Lakehouse Porch Decor
8. Add meaningful art.
A weekend at the lake should be restful, restorative, and inspirational. Add fun touches of art to remind your guests of the important things in life.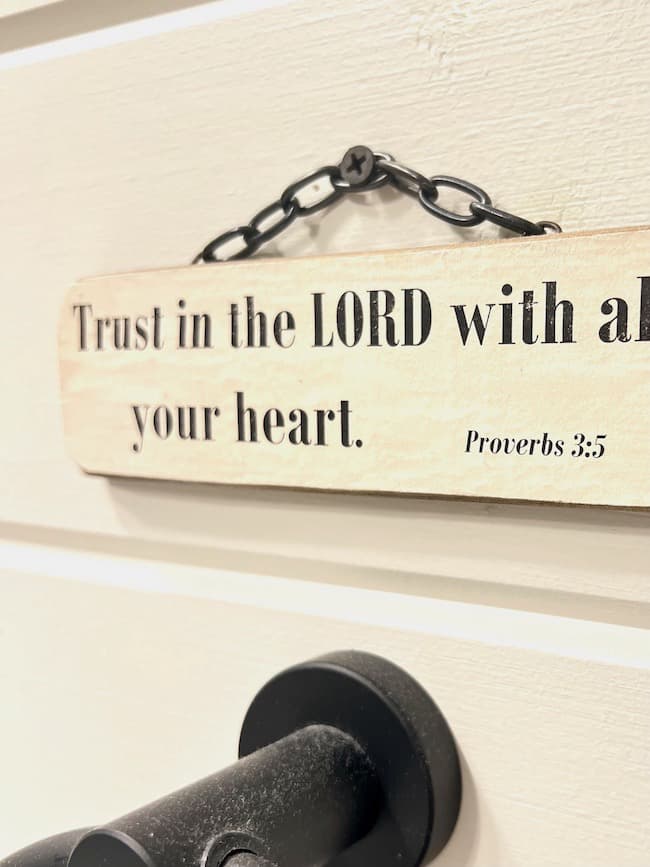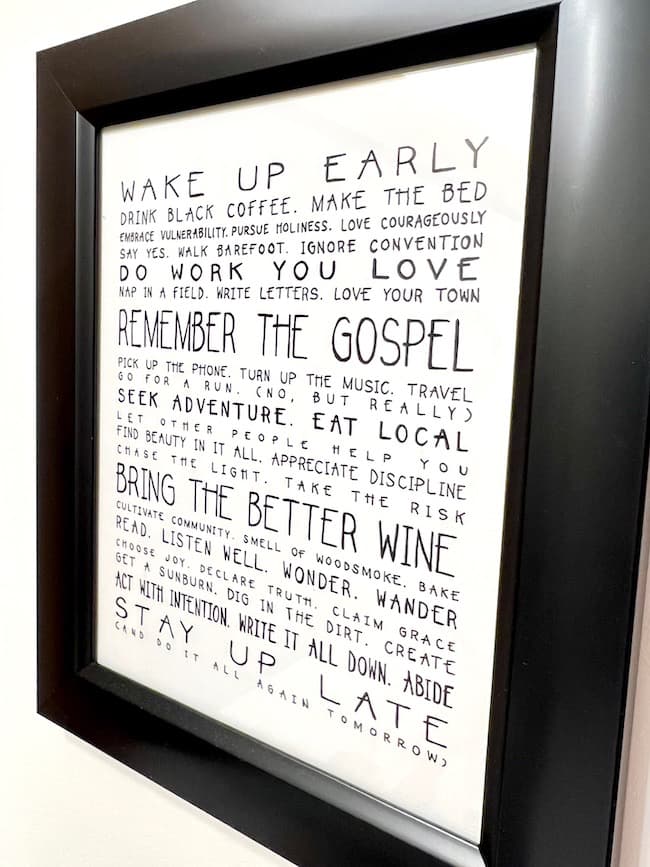 I love the simple reminders in this little print to prioritize what's important and make intentional choices for a well-lived life!
9. Highlight the view of the lake.

Your greatest contribution to your lakehouse decor is the amazing view of the lake, so make sure you have unobstructed views of the lake through your windows!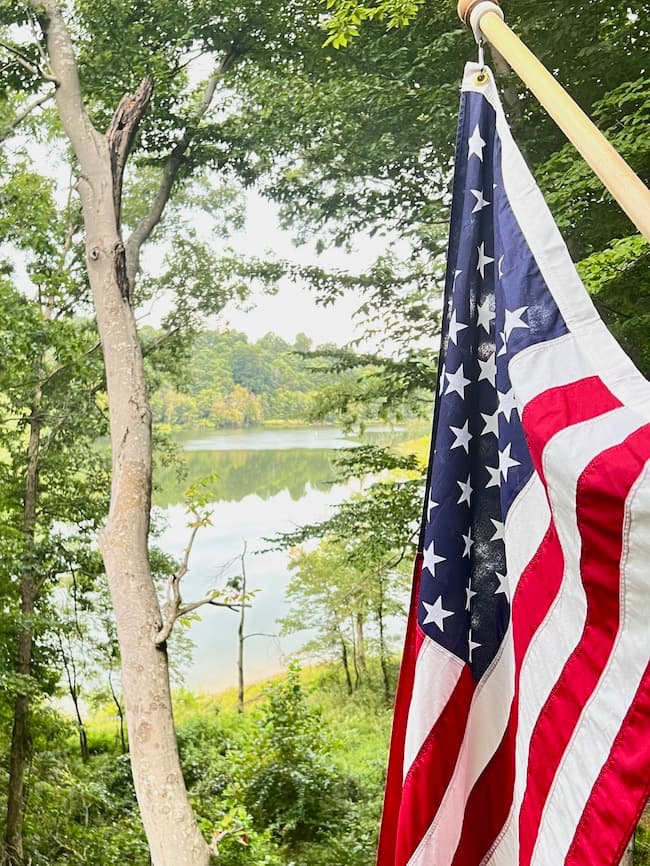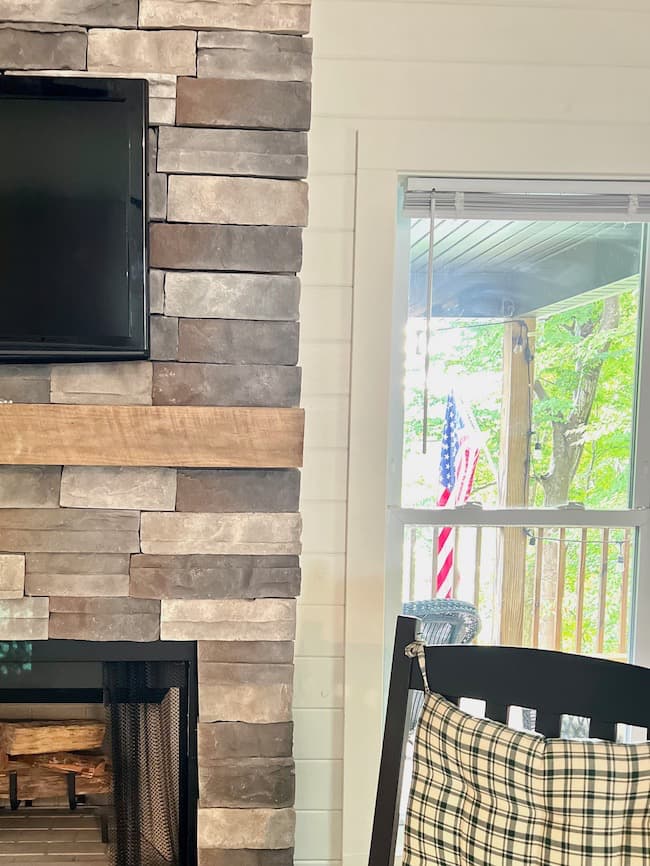 Feel free to leave your windows uncovered. However, if you choose to hang draperies or window treatments, make sure they are mounted outside the windows. If you need some type of shade for privacy, make sure it's one that can raise completely to keep the view completely clear. Raise them every morning for those glorious lake views!
---
Lakehouse Window Treatment Looks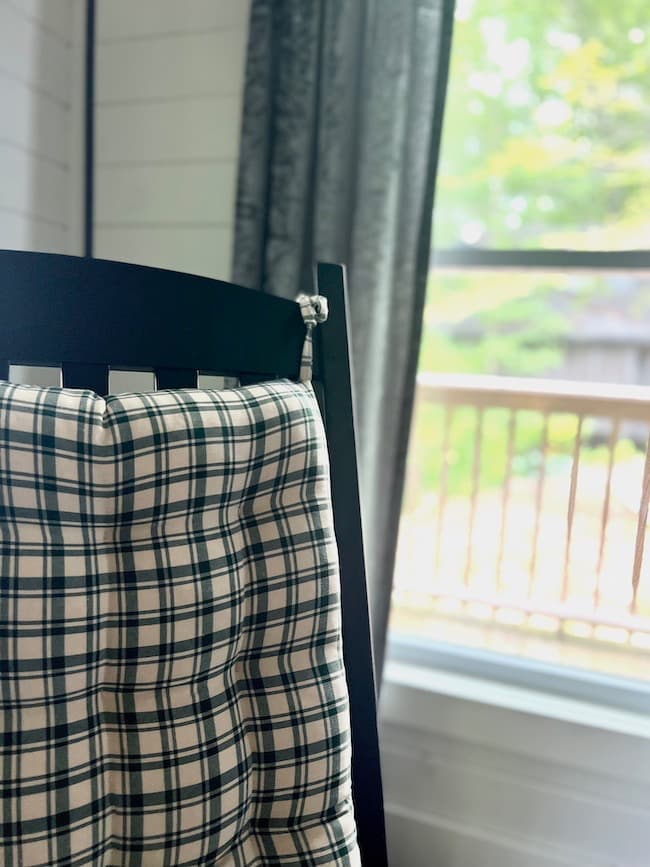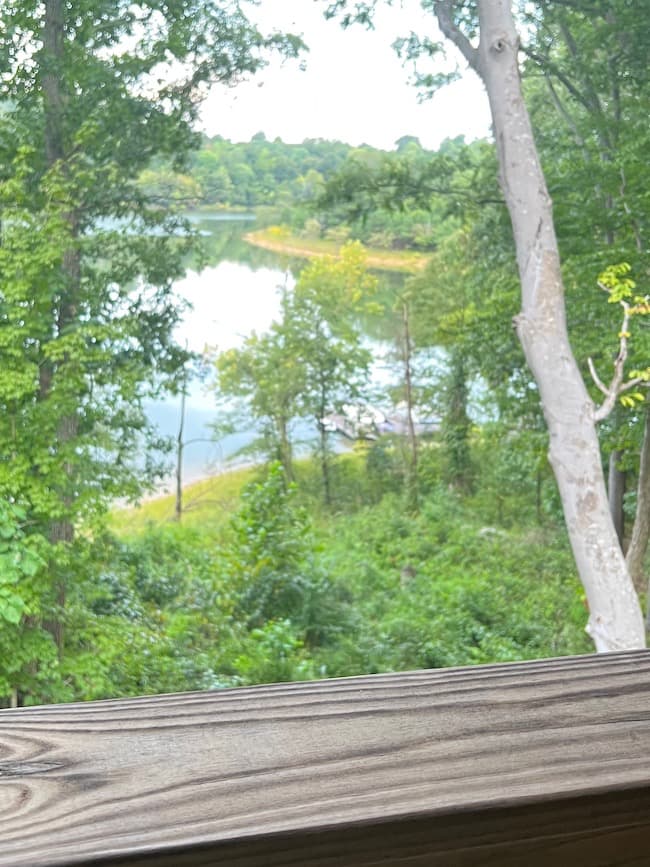 Surrounded by the beauty and serenity of nature, a trip to the lake is a perfect getaway to relax and restore your mind, body, and spirit!
Do you have your own special family lake trip memories? I'd love to hear them in the comments!
Thanks so much for stopping by!
Be sure to Pin It for Later!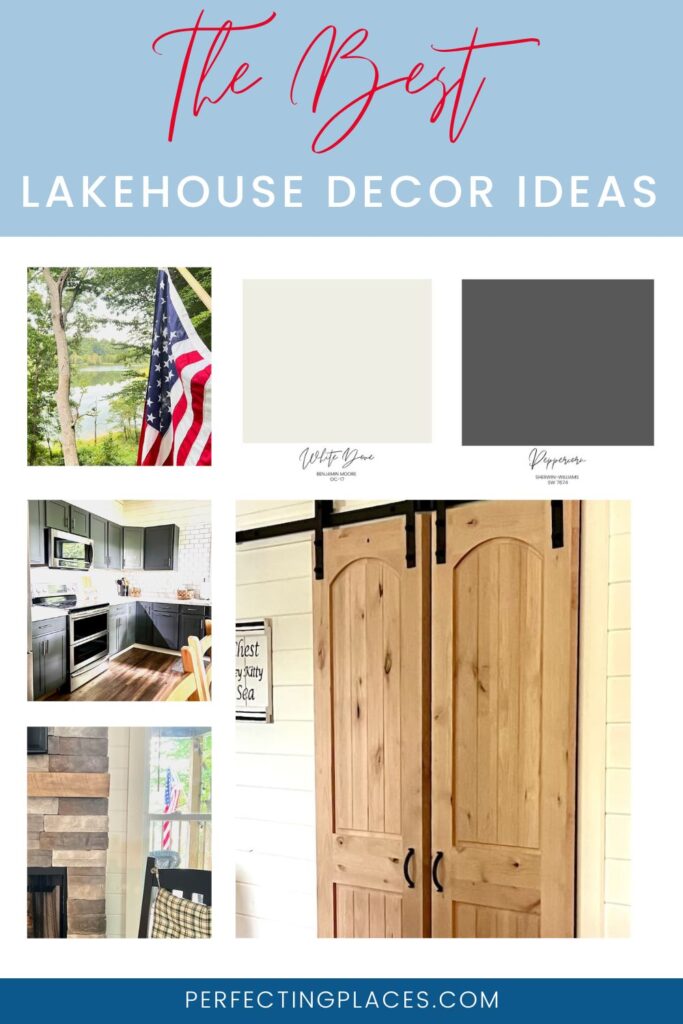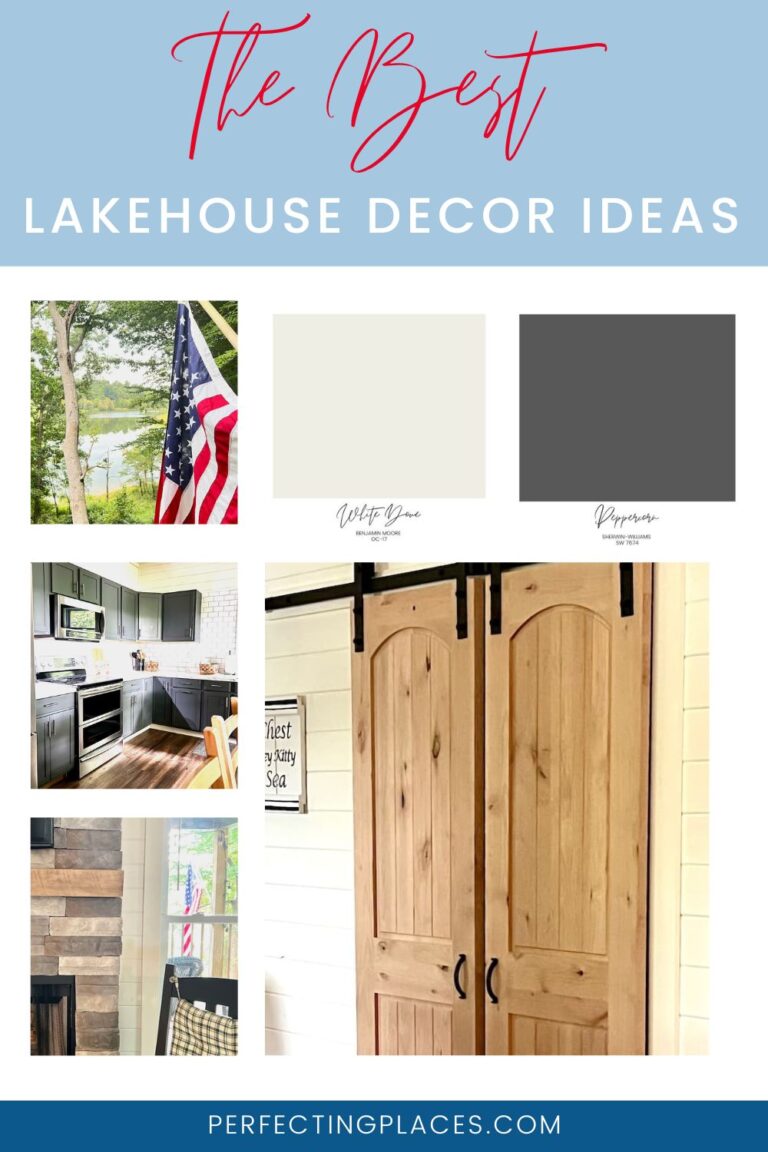 By the way, do you follow me on all the socials??
If not, check out my Pinterest, Instagram, and Facebook and be sure to follow me so you don't miss out on any of my fall and holiday decorating ideas!!