Happy last Saturday morning in June, sweet friends! (My, where has this month gone?)
Are you a Saturday morning Farmer's Market kind of shopper?
I love Saturday mornings on weekends that we don't have a lot going on!
This morning I'm enjoying coffee on the screened-in porch and then heading out to our local Farmer's Market. I feel like we've been playing catch-up all month on outdoor summer projects around here, so it's nice to have a weekend to slow down a bit!
This week on the blog has been all about summer spaces! I just love spending time on our porch during the summer, and I've been sprucing things up around her a bit.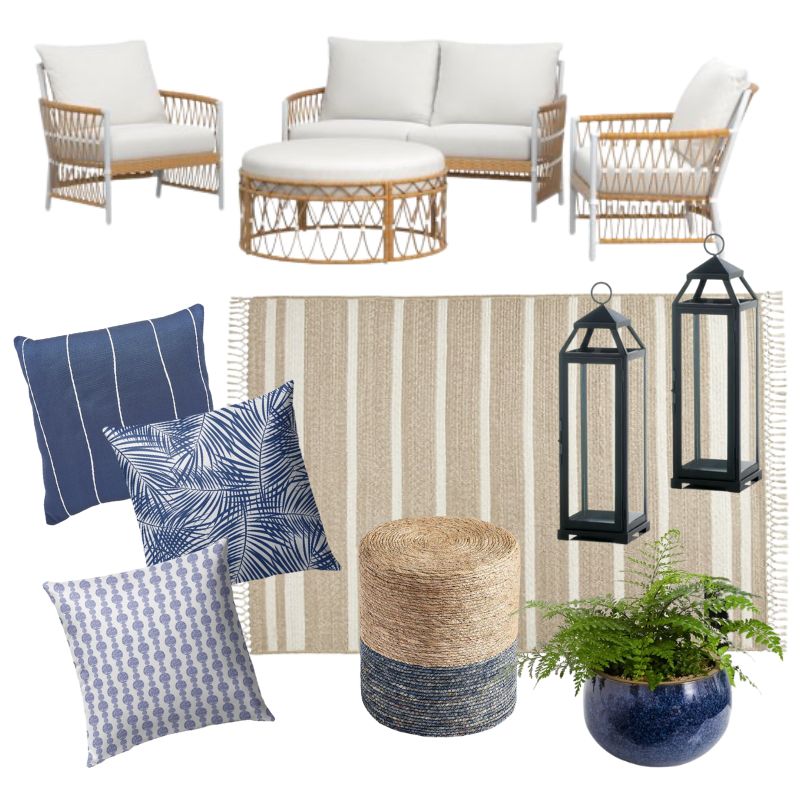 This week I shared some Easy Breezy Ideas for Patio Decor in this post.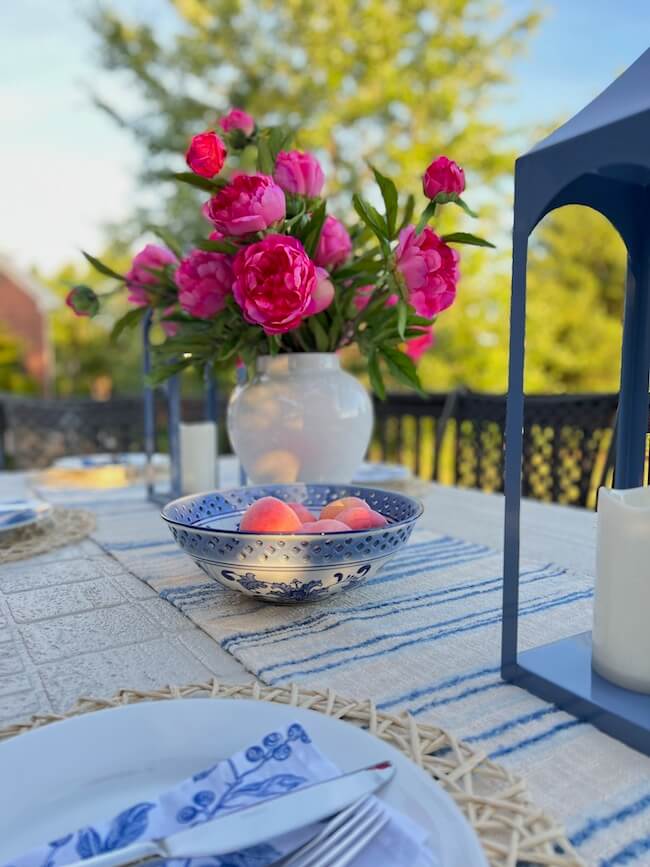 And, you have to see our patio table transformation in this post! I also shared some ideas for a simple outdoor summer tablescape.
Looking ahead to next week, I'll be decking out our home for the July 4th holiday, so stay tuned for some patriotic inspired decor!
Now, for seven favorites I've discovered this week around the blogging world …
1. I absolutely love and resonate with this post by Julie of Less Than Perfect Life of Bliss about hospitality and being willing to open our homes to family and friends more often!
2. I love how Donna of An Organized Season repurposed a wood sign into a beautiful piece of art!
3. In the spirit of the outdoor living theme for the week, this outdoor adult Luau party decor by Simply 2 Moms is so much fun!
4. There are so many pretty summer and patriotic decor ideas in this post by Kristin at White Arrows Home!
5. Leslie from My 100 Year Old Home always has the best DIY painted pillows, and these July 4th star pillows are fabulous!
6. Need an easy and pretty July 4th treat? These 4th of July mason jar dessert trifles and adorable!
7. Oh, my goodness! These BBQ Chicken Sheet Pan Nachos by Homemade on a Weeknight look amazing! I'm definitely going to try these!
That's all for this Saturday! Thanks so much for stopping by, and have a fabulous weekend!!