Happy Saturday!
Wow, it's the last Saturday in January! Can you believe that February is just three days away?
Once upon a time, I was a kindergarten teacher, and I loved the month of February because there were so many fun themes to celebrate and incorporate into all of our fun kindergarten activities! We celebrated Groundhog Day, Valentine's Day, Chinese New Year, and President's Day. It's Black History Month, American Heart Month, Dental Health Month, and I Love to Read Month! It seems that now even more special days and monthly recognitions have been packed into the tiny little month of February, so I guess we'll just start celebrating on Tuesday and go hard all 28 days!!
This weekend we have a little bit of a breather before diving back into volleyball, and I can't decide if I'm going to just kick my feet up and take a nice little break, or try to cram as many projects into these two days as I can.
It'll probably fall somewhere in between. I'll get back to you on that one;)
This week on the blog, I shared an antelope print pillow DIY here.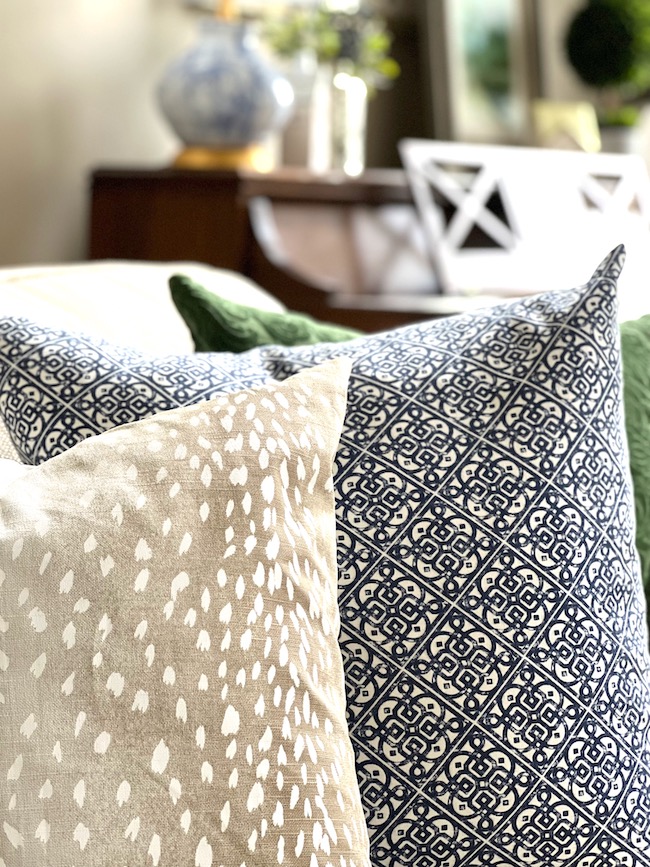 I also answered a lot of frequently asked decorating questions in this post.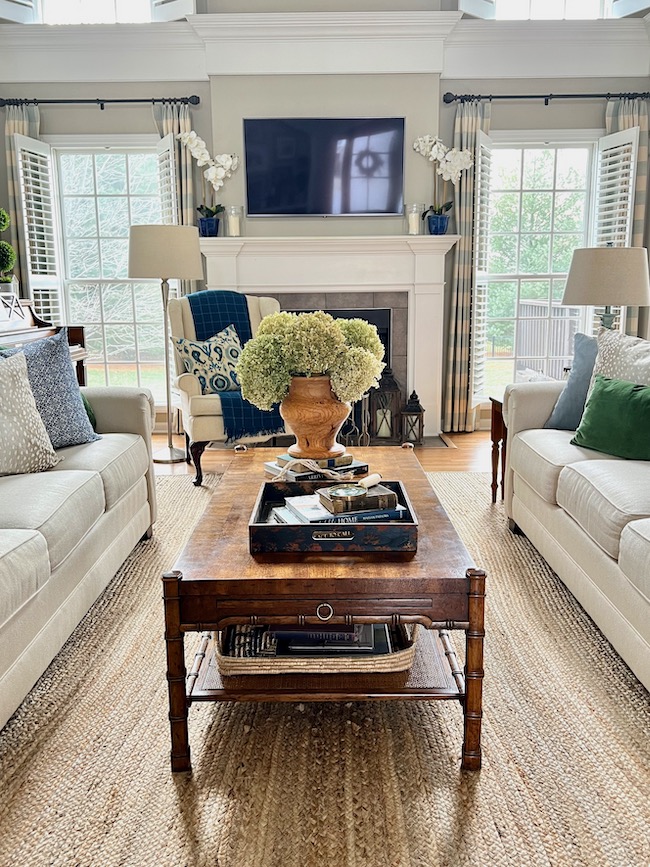 We covered a lot of territory in that post, so be sure to check it out!
Now, for some fun things I found this week …
1. Jennifer at Dimples and Tangles shared the cutest coffee table all decked out for Valentine's Day in this Instagram reel. I love the upcycled green box!
2. Lake Haven Cottage's beautiful IG account is dreamy and inspiring!
3. Robyn at Robyn's French Nest shared some fabulous ideas for neutral Valentine's Day decor. So many creative ideas for a more subtle approach to decorating for the holiday, but I think my favorite is this chunky yarn heart garland!!
4. Are you overwhelmed with digital "clutter"? Carol from Blue Sky at Home shares some terrific tips for  cleaning up your digital devices. Oh, do I ever need this!! (Don't ask me how many unread emails I have!)
5. This beautiful and amazingly organized craft room by My 100 Year Old Home is so inspiring! #goals!!
6. I'm going to have to make this pretty Valentine's popcorn by Raquel at Organized Island for my popcorn-loving sweetie!
7. This pretty room by Anna Pearson Design is just lovely!
Thanks so much for stopping by today, friend!
Have a beautiful Saturday!!