Pantone's Classic Blue — 2020 Has the Blues
If the paint companies are right, 2020 is expected to be all about blue in the world of color. This week, Pantone's Classic Blue was announced as their color of the year for 2020, the third blue announced among the major paint companies. Sherwin Williams' 2020 Color of the Year is Naval, and PPG's is Chinese Porcelain. All three are deep rich blues, SW Naval being a pretty navy.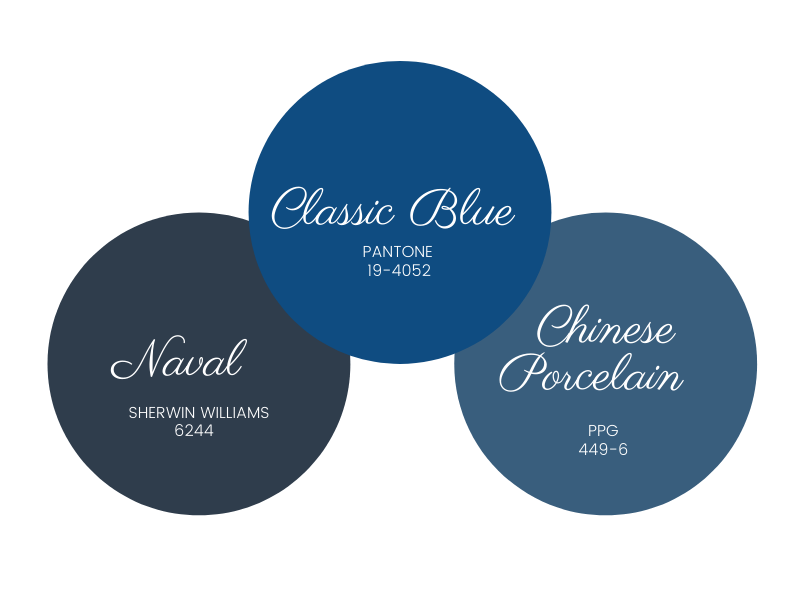 If you've payed much attention to home decor trends the past few years, you know that blue has been popular for some time. There's been an abundance of blue and white rooms across the blogosphere, and #blueandwhite is a popular hashtag.
Blue is a classic color and is apparently the world's favorite color! It's not surprising since shades of blue are so abundant in nature. A gorgeous blue sky will brighten any day and mood, and pair that brilliant blue sky with pristine blue waters of the beach, and it's perfection! Blue is calming, reassuring, and peaceful, and in the home, it works with many colors and styles. Just like the versatility of a great pair of blue jeans, you can dress it up or down!
It's beautiful on walls, in fabric, and in artwork and accessories, whether your look is formal or casual — blue just works!
Blue is a lovely wall color in a formal living room or study. Blue dresses up wainscoting and paneling in a formal room, and is a beautiful, rich color for built-in cabinets, or on the backs of built-ins.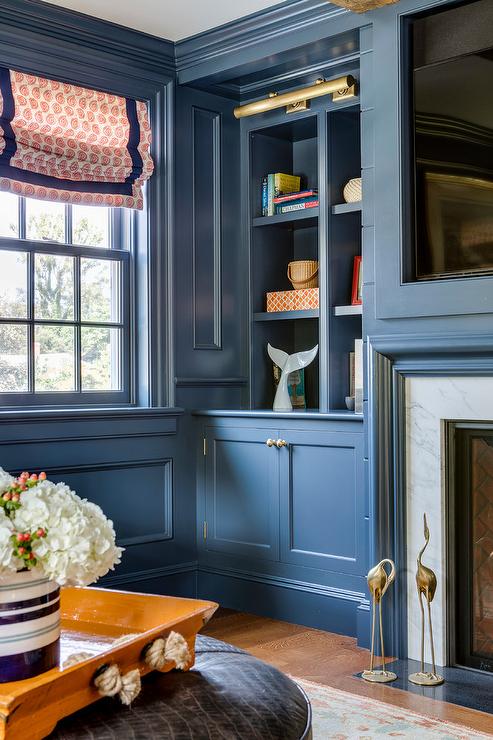 A dining room would be lovely in one of these pretty blues.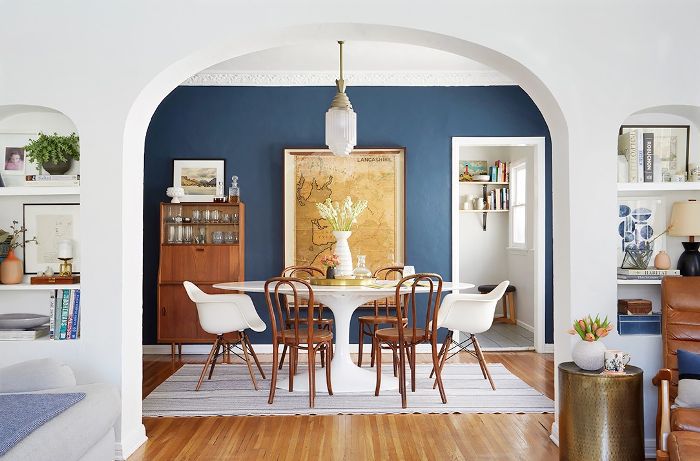 It's dramatic painted on powder room walls, or as a beautiful wallpaper.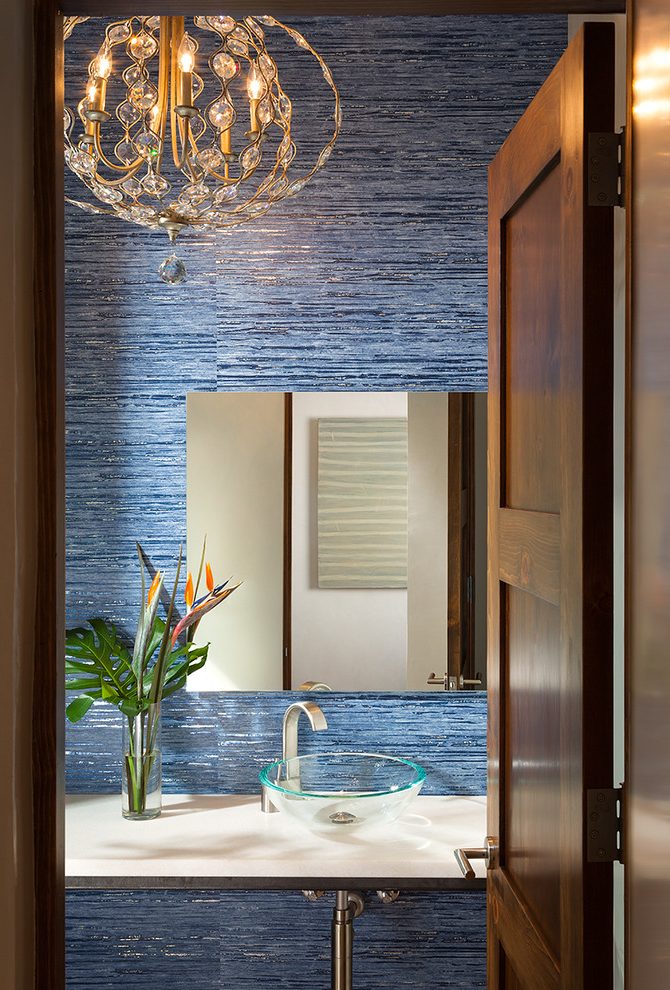 Blue kitchen cabinets or islands create a fresh look in your kitchen.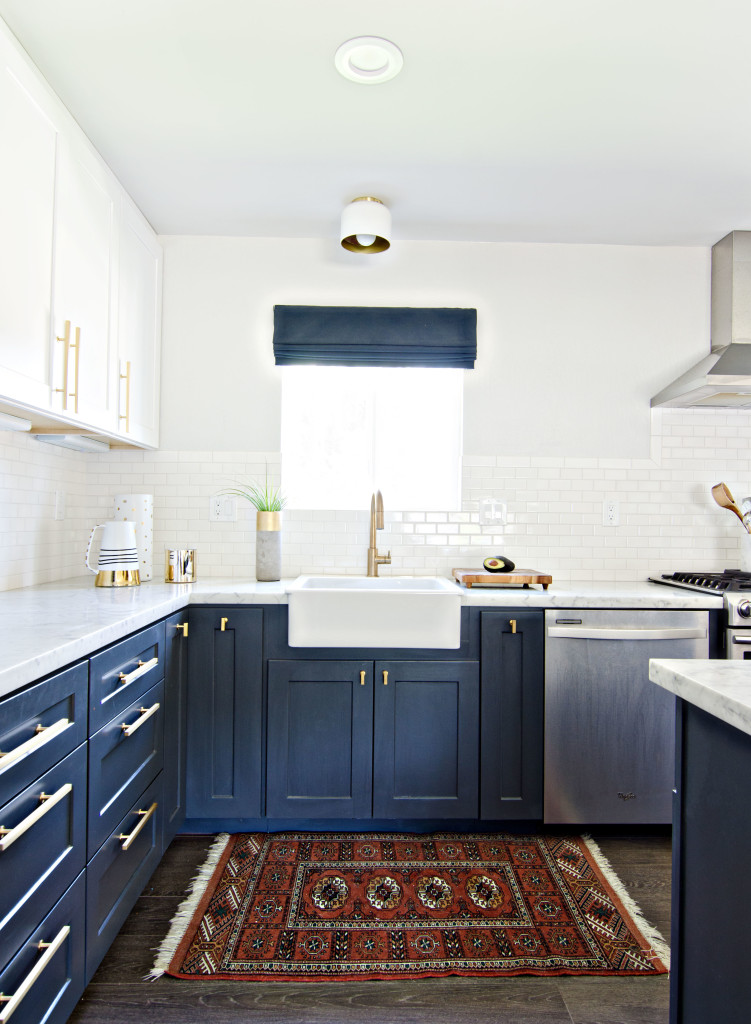 If rich blue walls are a little too much for you, incorporate this shade in the fabrics, artwork, or accessories of your space.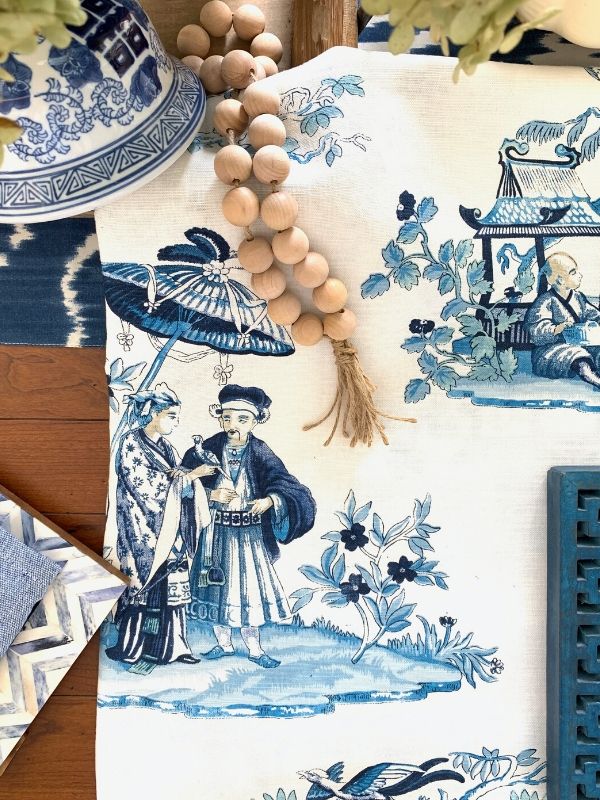 Whether your style is formal or casual, bold or neutral with pops of blue, you can certainly find a place for one of these great blues in your home.
Have you added, or do you plan to add blue to your home?