How to Use Sherwin Williams Cavern Clay — 2019 Color of the Year
Last week, Sherwin Williams announced their 2019 Color of the Year, Cavern Clay, and by now you've probably heard all the buzz about the paint color. They chose the color from their Wanderer color palette, a sun-baked, earth-toned palette with a "carefree, bohemian", Southwestern influence.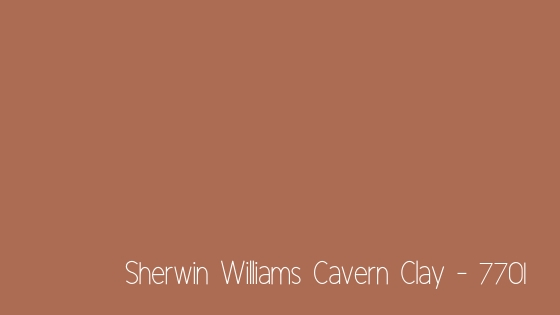 Other colors in the palette include Origami White, Moth Wing, Baked Cookie, Dark Clove, Distance, and Caramelized.  Cavern Clay is described as being "ancient, yet fully-alive; bohemian, yet refined."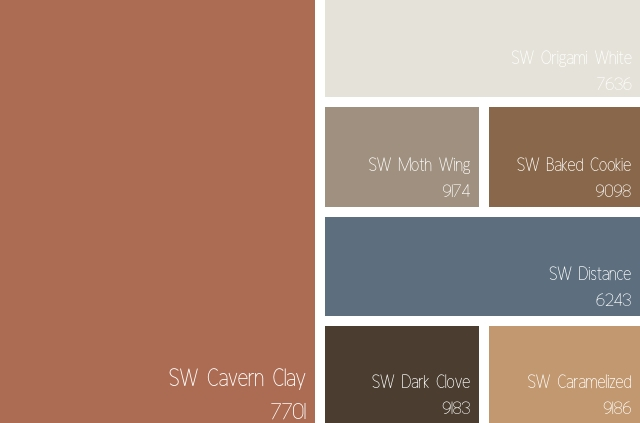 The buzz across design blogs ranges from a few who are excited and hopeful for a return to more earth-toned color palettes to the many who feel it's too reminiscent of the 1990's and early 2000's.
How to Use Sherwin Williams Cavern Clay in Decor
Bold color choices often look best as accents, in accessories, artwork, fabrics, upholstery, and rugs. They make nice color options for painted pieces of accent furniture, but are often too saturated for a wall color. Even if you truly love the color, it doesn't mean it's the best color choice for your walls. Incorporating these more saturated colors into the other elements of the room design, rather than simply painting it on the walls makes for a much more interested room.
Color placement also plays an important role in how current or on-trend the color looks vs. how dated it looks. I think that's the main issue with Sherwin Williams Cavern Clay. Used on the wall it feels dated, reminiscent of either the late 1990s/early 2000s Tuscan trend or the 1990s Southwest decor trend.
However, used as an accent color in accessories, or painted furniture pieces against a fresh neutral backdrop, it takes on a much fresher, on-trend feel adding warmth to your home.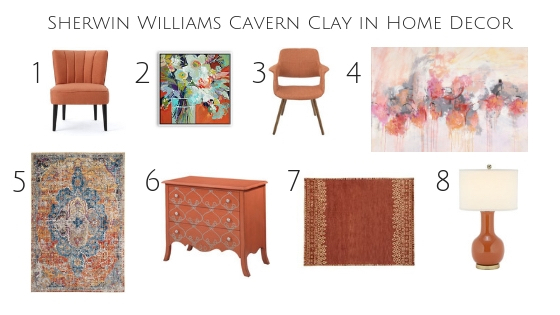 These fun accessories in the terra-cotta color family are great ways to introduce this color into your room. Paint a chair, small dresser, or table to add a fun touch of this color in your decor.
Here it's another fun and colorful take on this color in outdoor furniture, mixed with vibrant blues.
Of course, in my own home, my favorite way to use this color is in fall decor! This is a favorite shade to pair with my mostly blue-green analogous color scheme to add a pop of subtle warm color anytime of year, but especially during fall. Here I've used shades of orange to contrast with blues and greens in my fall tablescape.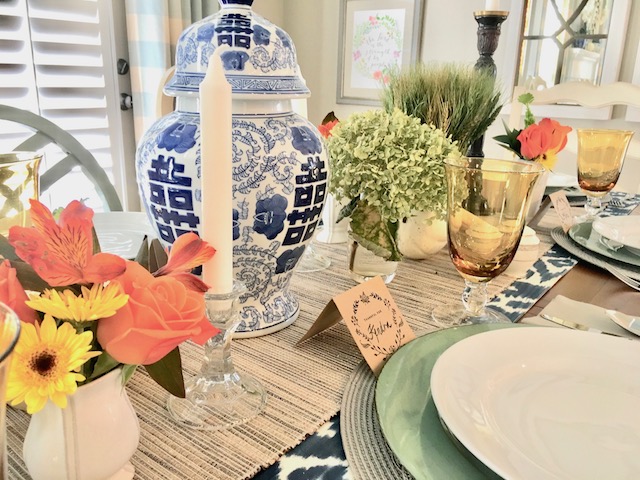 How do you feel about the Sherwin Williams  Cavern Clay? Are you likely to use it in your home? Let me know in the comments below!