A New Green Front Door Color — SW Billiard Green
We're in the middle of a crazy busy month with lots of out-of-town trips, house guests, and end-of-the-school-year celebrations. Before the weather gets too hot, I decided to spruce up our exterior with a new green front door color. 
(This post contains affiliate links, so I may earn a small commission when you make a purchase through links on my site at no additional cost to you. As an Amazon Associate I earn from qualifying purchases.)
Green front doors have caught my eye for a year or two, now, and I've been itching to paint our front door green. 
Some of my favorite green door inspiration pics are below.
This beautiful green door from Southern Living.
And this pretty green door by Life on Dunn.
The problem is, the greens that catch my eye are ALWAYS on houses that are painted white. The green color I'm most drawn to is this pretty green, similar to  SW 6460 Kale Green.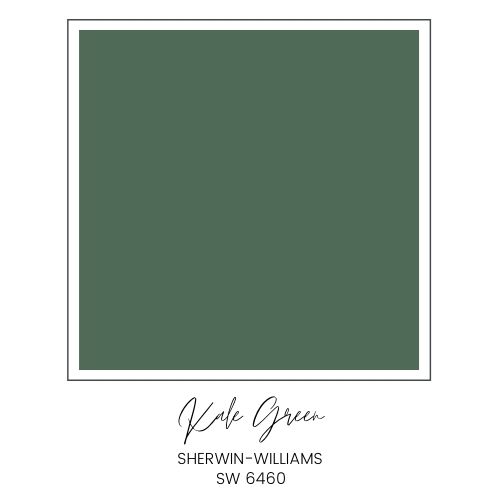 My house, however, is not white. It's an earthy, brownish brick with a pinky undertone (Brighton Tudor to be exact) and creamy trim, so my favorite brighter greens won't work with my exterior color scheme. 
I selected a green that was a little darker and more muted to coordinate with my overall color scheme. I wanted enough color to be seen, but not so much that it sticks out like a sore thumb against the brown brick. 
Here is the before picture of our front door.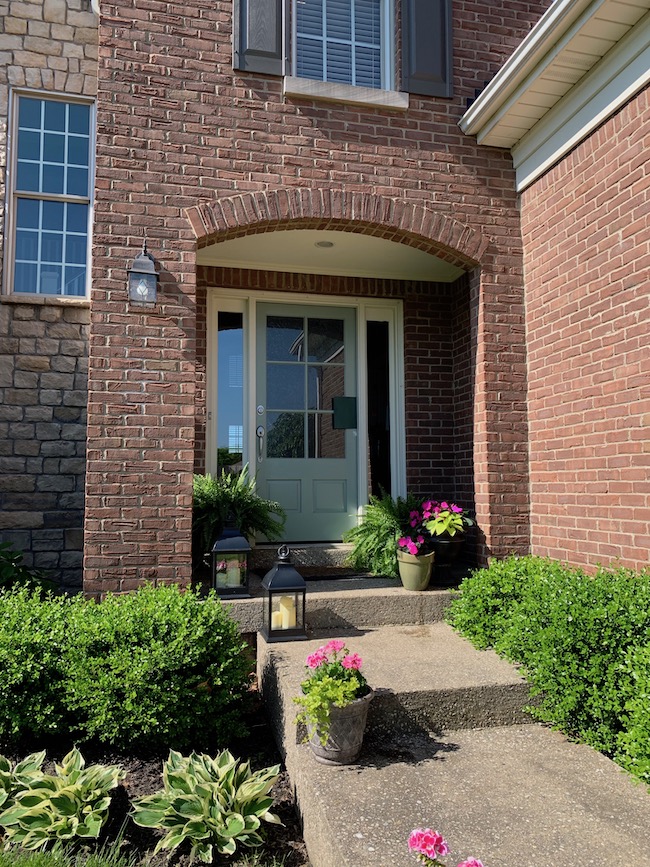 The door was previously painted Sherwin Williams Acacia Haze SW 9132, a very grayed down blue-green in a medium tone. I considered going darker on this SW paint strip to SW 6208 Pewter Green, but wanted a little more green for the door.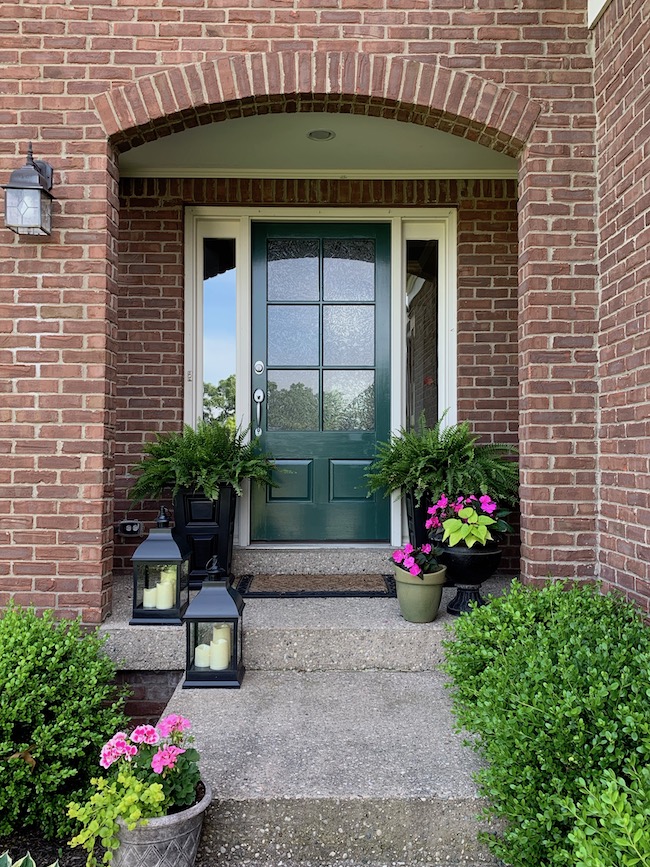 The color I chose was SW 0016 Billiard Green. It's just enough green, but blends nicely with the earthier color scheme of my home's exterior.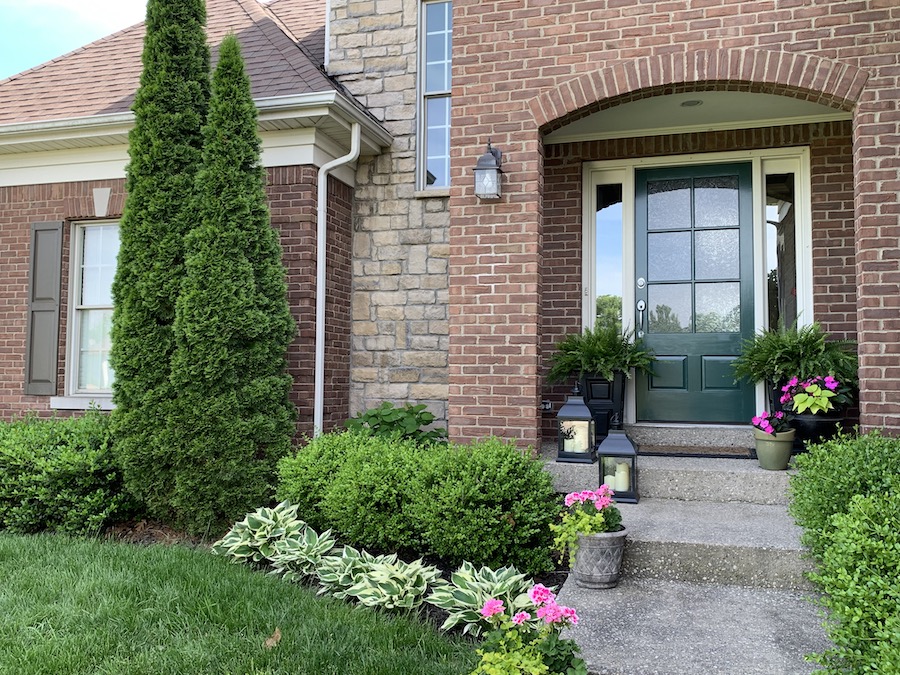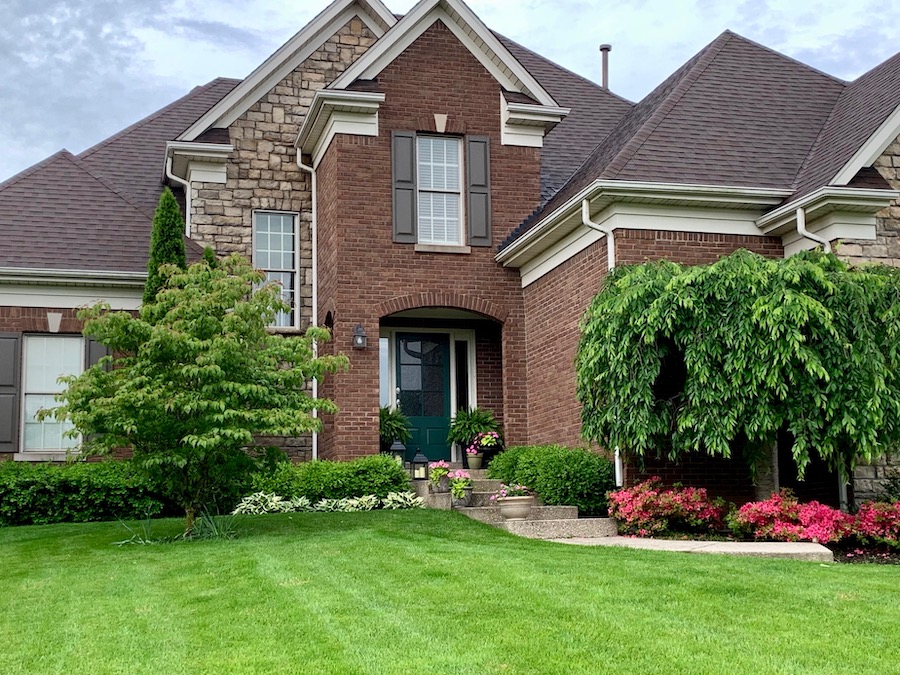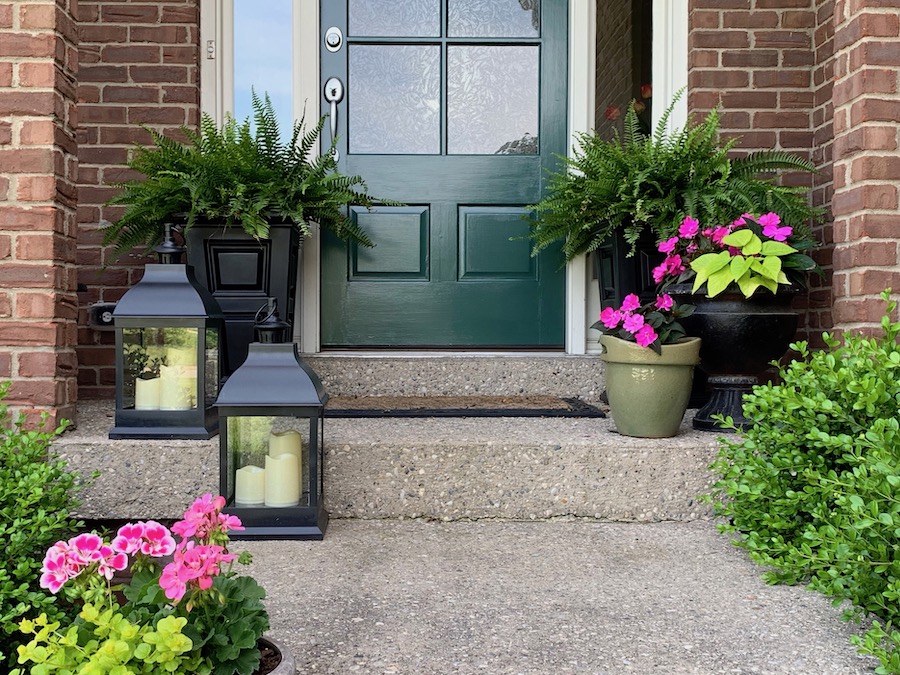 I love this color with my pink flowers and ferns! I'm also loving these pretty new flower pots that were a Mother's Day gift this year. I wanted taller pots for the ferns, and these were the perfect height! 
You can find them here.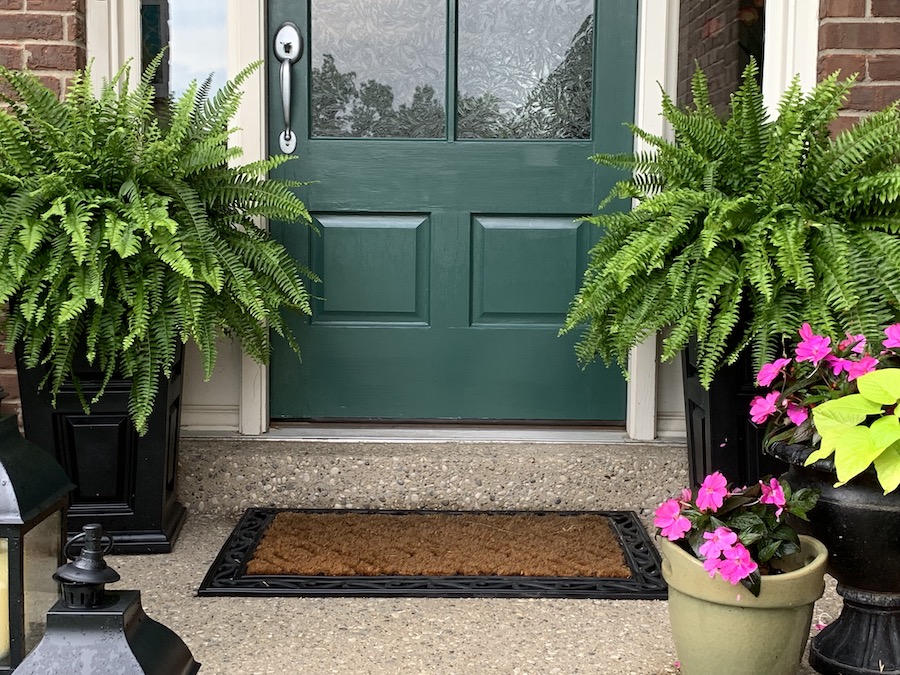 Next on the front porch agenda is getting a new door mat, and finding a new wreath or door hanging that doesn't attract birds! We couldn't keep the birds out of our spring tulip wreath this spring, and actually had one fly into our house when the front door opened! That made for an adventurous evening! Has that ever happened to you??
Thanks so much for stopping by!